Historically I've been a pretty tough critic of British Airways, in particular in business class. I've found their business class with eight seats across to be an awful hard product, and my experience with their food and amenities hasn't been much better either.
Last night I flew from Nairobi to London on British Airways, and had a vastly different experience than in the past. There were probably a few factors at play:
This was my first time flying the British Airways 747 in business class, and I even snagged an upper deck seat
Not only did I snag an upper deck seat, but I snagged 62A, almost unarguably the best business class seat in the entire fleet
This was my first experience with British Airways' new business class catering
This was my first experience with British Airways' new bedding and amenity kit
When you add up those factors, this went from being one of the more underwhelming business class products out there, to actually being a very good business class experience.
To start I'll share my texts to Ford when I boarded (not sure what's going on with the texting style, I'm delirious after flying for a week straight, I guess):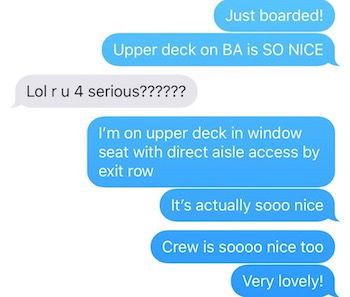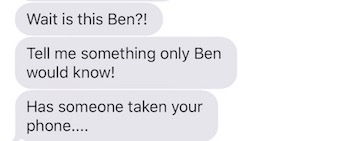 Flying the upper deck is a pleasure
In general flying on the upper deck is such a treat. As the 747 becomes rarer by the day, it's more of a treat than ever before. Not only am I fan of this because because I'm an aviation geek, but what's so great about the upper deck is how private it is.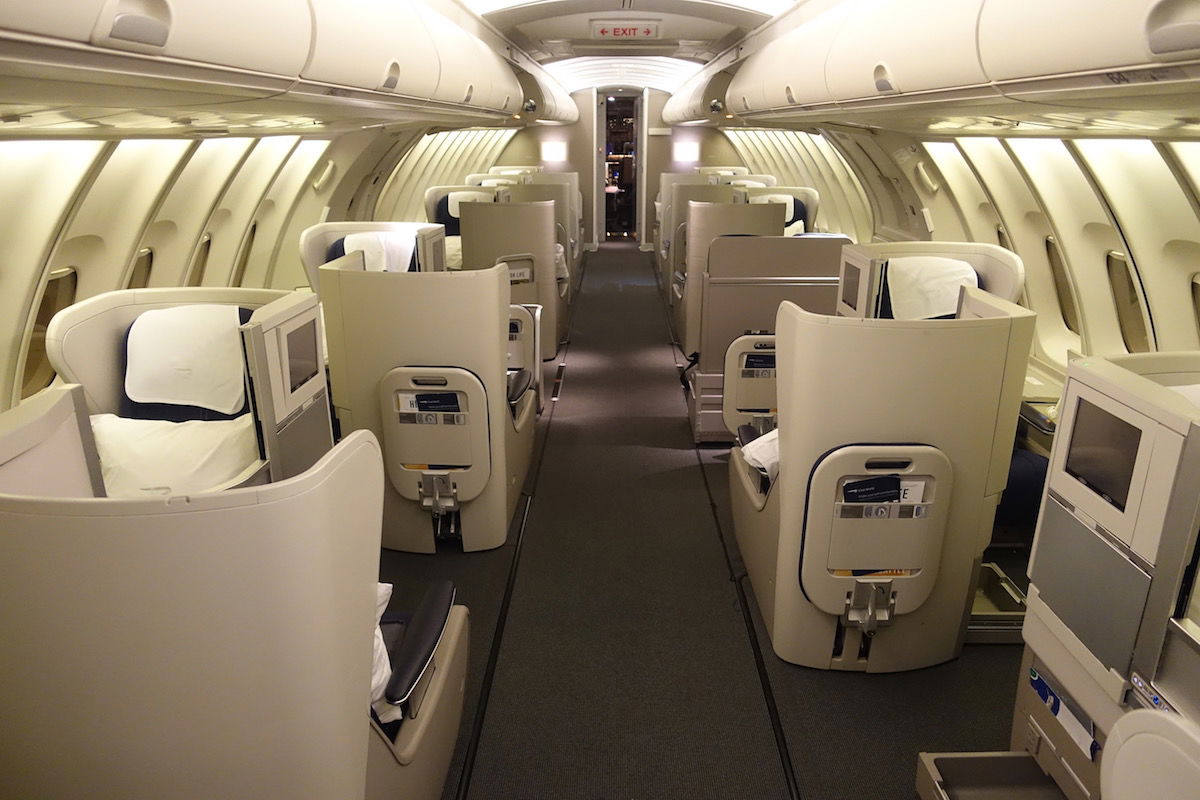 There are just 20 seats, and you have two dedicated flight attendants taking care of you. So it really feels more like a first class service than a business class service, at least by British Airways standards.
Lastly, the other benefit of upper deck seats is that the window seats have huge lockers by the windows, so you can store all your belongings. Lack of storage is otherwise one of my biggest complaints about British Airways' business class.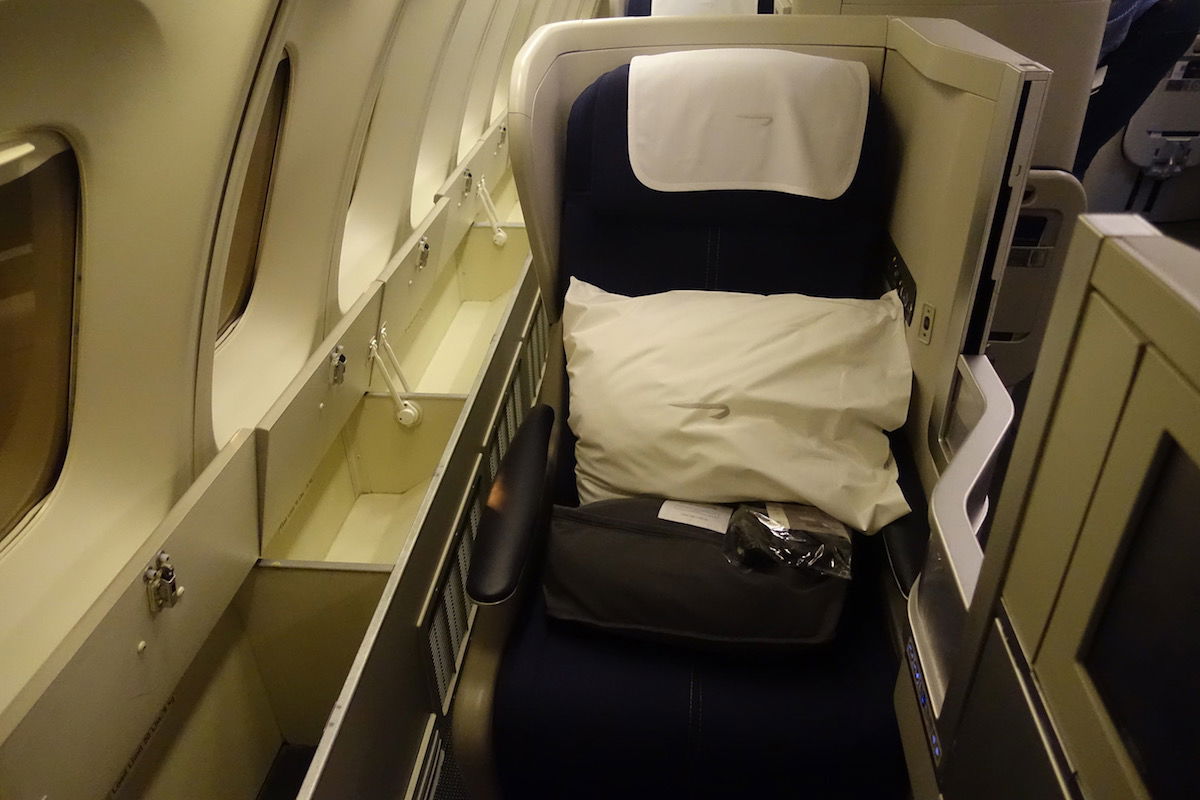 What makes seats 62A & 62K so special
As mentioned above, 62A & 62K are hands down the best business class seats in British Airways' entire fleet.
I'd say in general British Airways' 747 upper deck seats are among the best in the fleet, given the intimate feel of the cabin and the storage lockers.
The benefit of 62A & 62K is that they're at the exit row, so you don't have to step over anyone to get out. For most other business class seats you need to step over someone.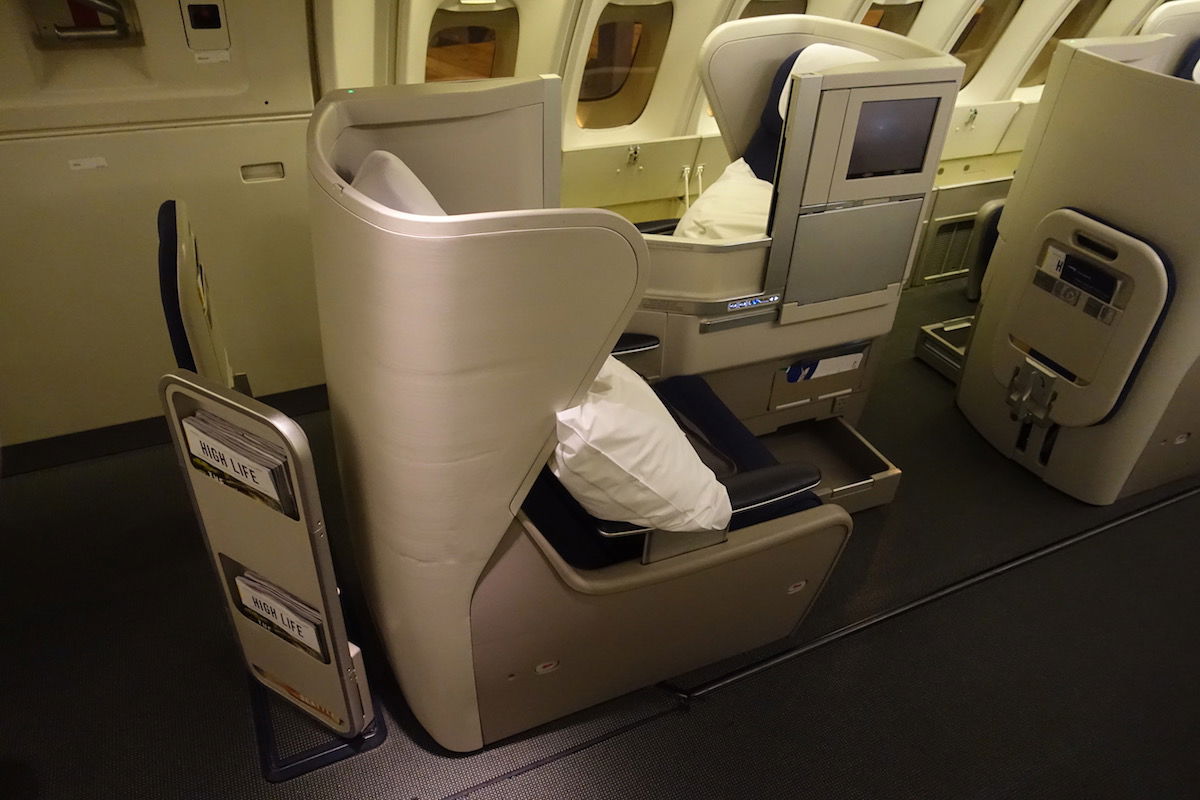 British Airways' new bedding & amenities are above average
British Airways' old bedding and amenity kits were very subpar. Their new amenities are a massive improvement.
Each business class passenger gets a plush pillow, two blankets, and a mattress sheet. While not quite to the level of United Polaris in this regard, I'm still very impressed by the quality.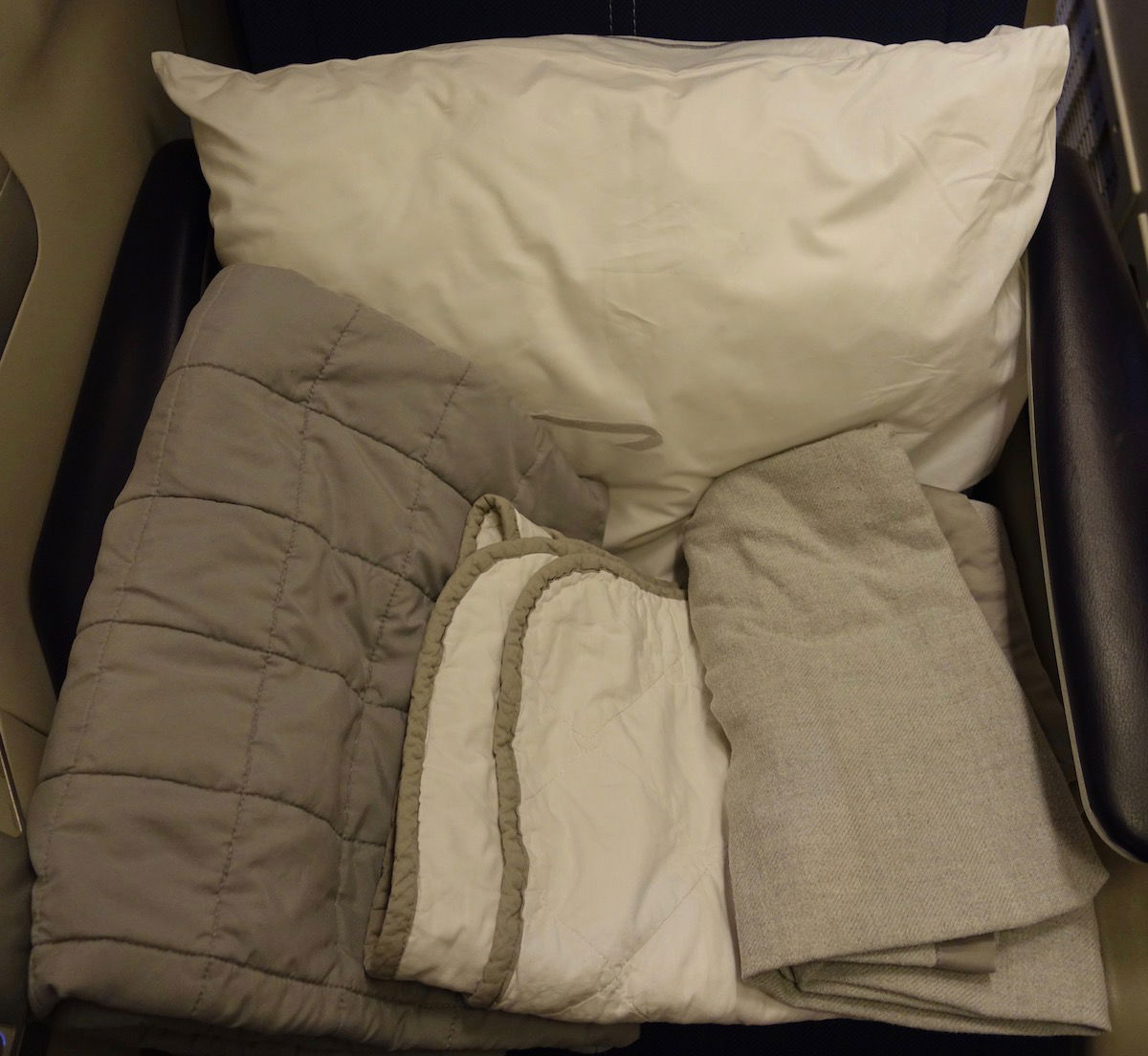 The new amenity kits from The White Company are fairly nice as well. I like the pouch, and the contents are decent as well.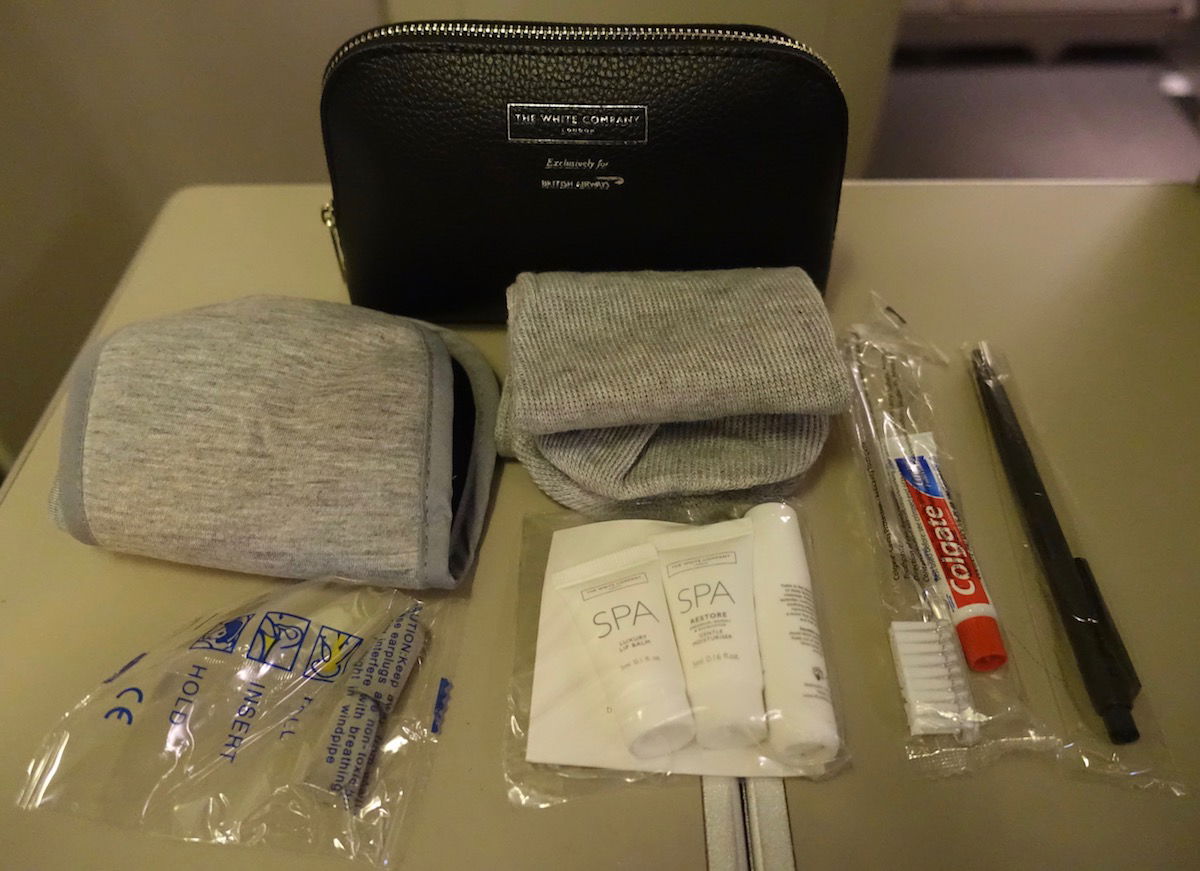 British Airways' new catering is surprisingly excellent
This was the most pleasant surprise of all. British Airways' new catering blew me away. On this eight hour flight from Nairobi to London departing at midnight, dinner was served after takeoff.
Service began with drinks and mixed nuts.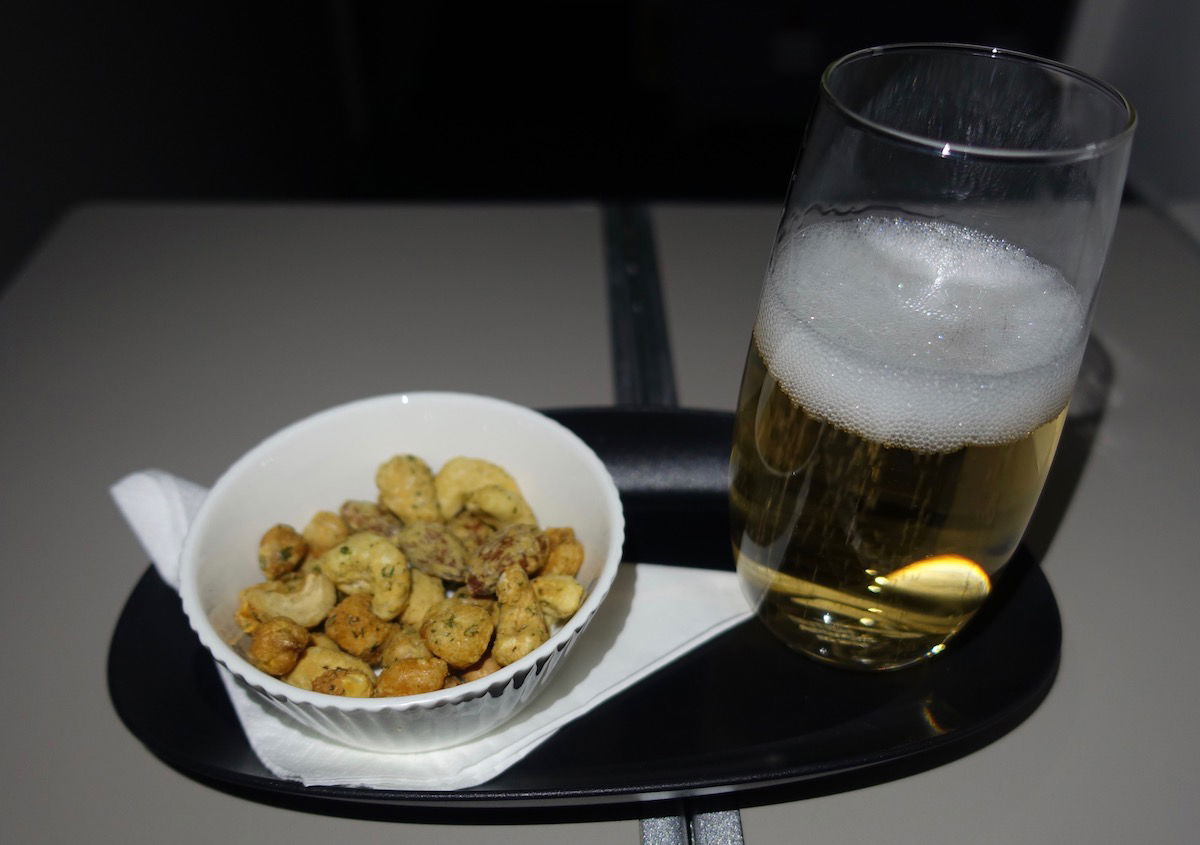 Then there was a tray with an appetizer, soup, and salad, which was not only beautifully presented, but tasted very good. This included a seafood tartare and grilled prawn, a mushroom soup, and a seasonal salad. This has to be one of the best appetizer trays I've had on any airline in business class in a while.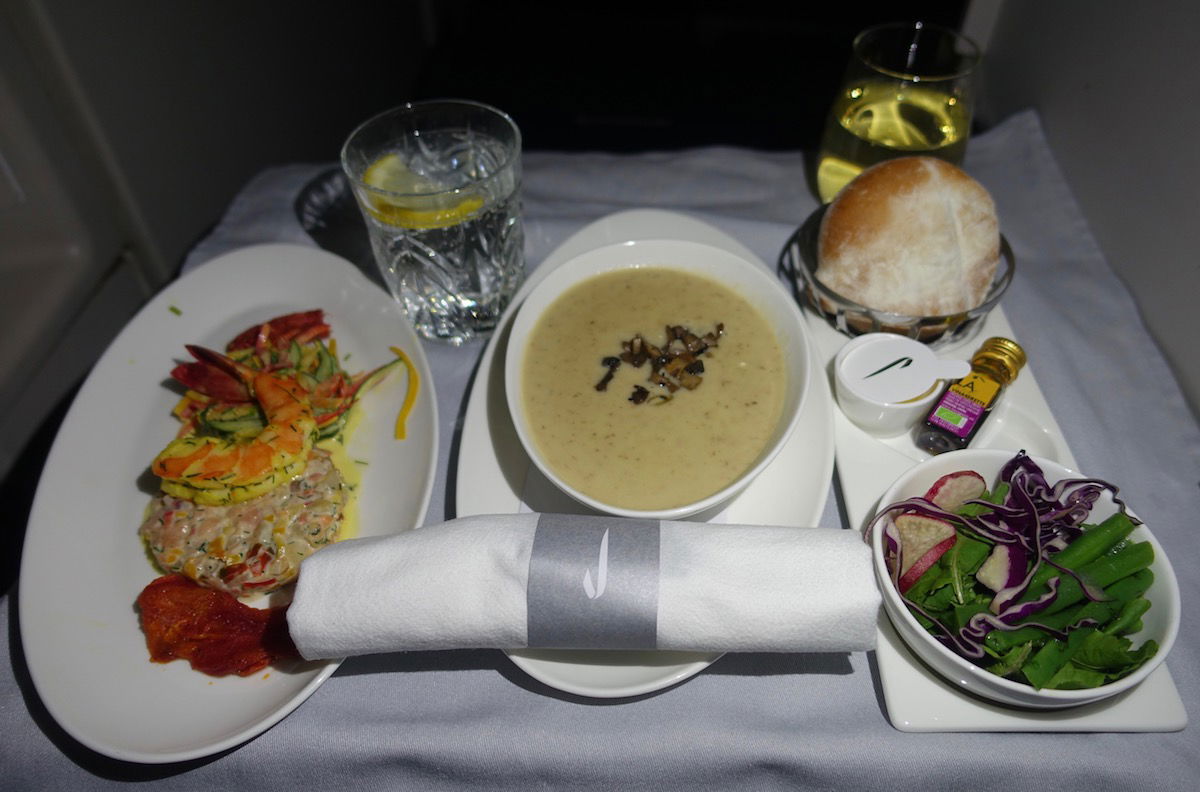 For the main course I had the pan-seared breast of chicken.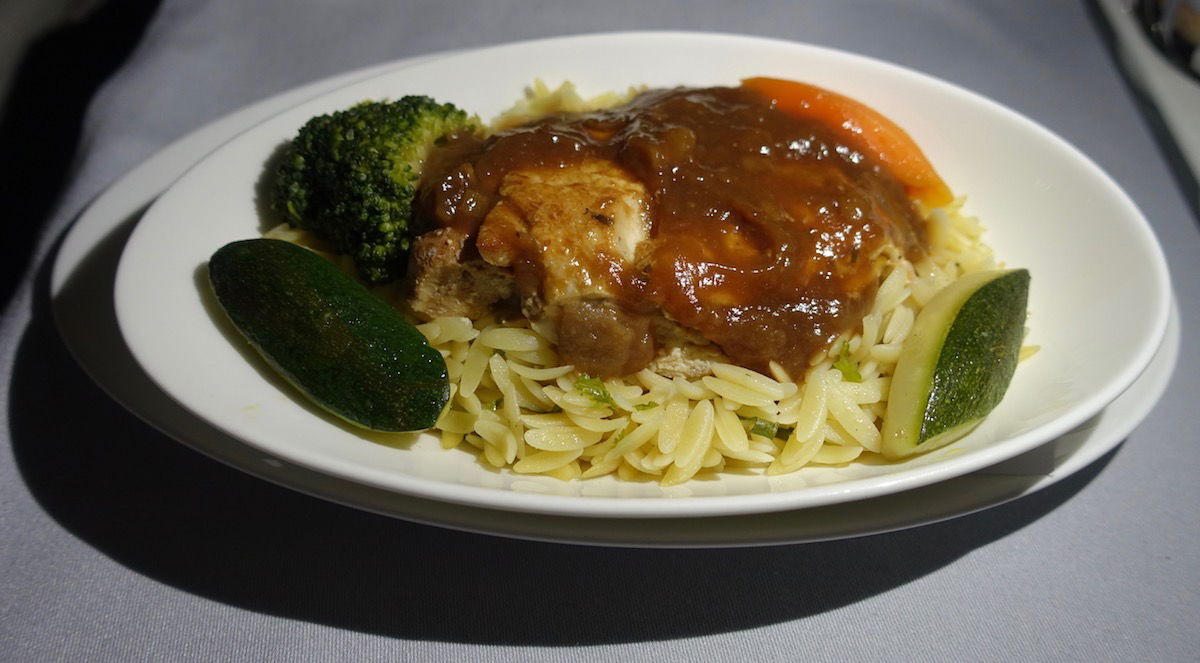 Lastly for dessert I had a tasty coffee mousse cake.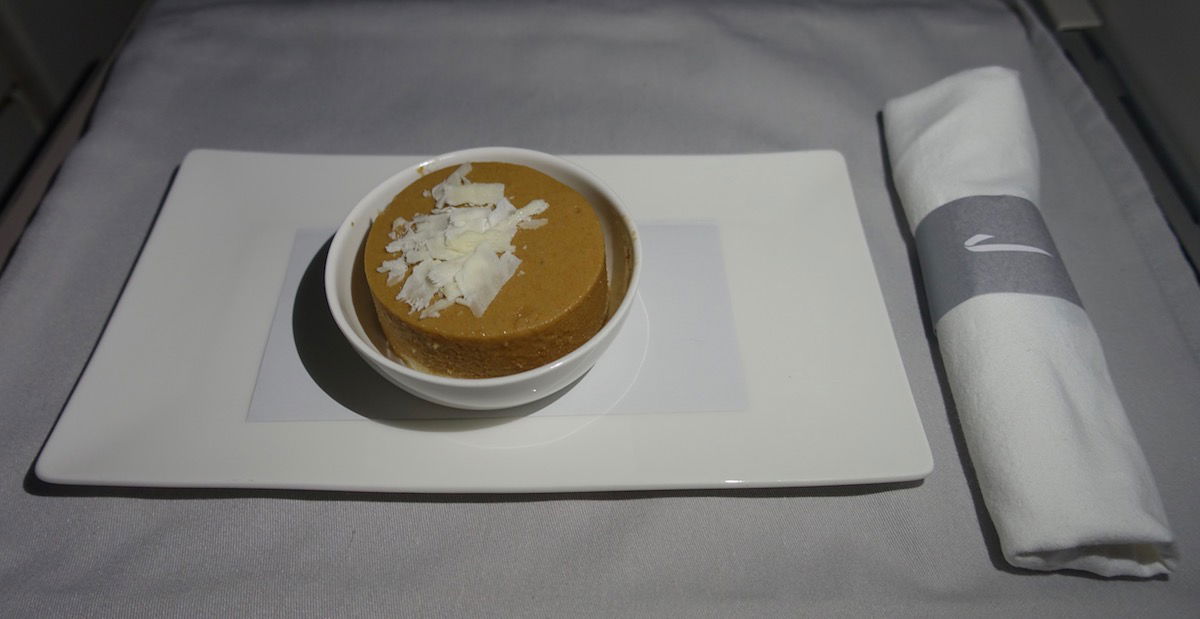 Wow, British Airways!
Frankly I'm stunned by how much British Airways has improved their soft product. The food I've had in British Airways on the past was not good, and I've often found myself not getting my first choice of appetizer and main course.
The new setup is beautiful and the food is tasty.
The same is true of the amenities, which are a significant improvement over the old ones.
While I've never been a fan of British Airways' hard product, the upper deck of the 747 is such a treat, and is 100% worth seeking out when planning longhaul business class flights on British Airways. And if you can snag 62A or 62K, then you're especially in for a treat.
British Airways is supposed to introduce a new business class hard product in 2019, and if it's half decent, they might actually have one of the best European business classes.
VERY well done on the new soft product, British Airways. Bravo!
Anyone else think the 747 upper deck makes a world of difference in British Airways business class? And what has your experience been with their new catering and amenities?