40 transit passengers. One shower. The race is on. I'm sharing this because I suspect quite a few of you are booked on SQ61/62 over the comings months, and I want you to win the Amazing (Shower) Race as well.
Yesterday I flew from Houston to Singapore via Moscow on Singapore Airlines, which is nearly a 24 hour journey. There's almost nothing I like more than spending 24 hours on a plane, though for everyone's sake a shower halfway through the journey certainly is nice.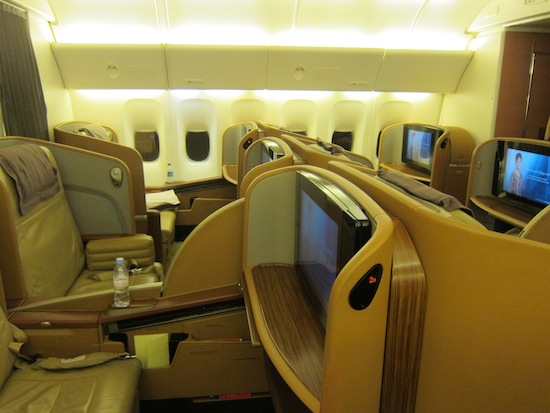 The funny thing about this "race" is that I didn't actually realize just how competitive it would be. I knew I wanted to shower, and I knew there were roughly 40 first and business class transit passengers making the journey from Houston to Singapore, and I assumed a good number of them would want a shower.
So once off the plane I walked as fast as I could without getting arrested. Moscow Airport is pretty odd in that I had to show about a dozen different people my documents, though in most of the cases it wasn't clearly marked that I actually had to stop and talk to them. So in more than one instance I walked past the agents/officers, only to be yelled at and called back. Enroute I saw more mullets and daisy dukes (in most cases not on the same person, fortunately) than I've seen in the rest of my life combined.
I got to the lounge and requested a shower. The agent gave me a towel and toiletries. "Where is the shower please?" Her response was "yes." I gestured with my hands trying to get her to tell me where the shower was, but there was an obvious language barrier. In the meantime the two passengers behind me also requested a shower, and were also given towels and toiletries.
Okay, this is getting weird. Usually you get a key for a specific room. Is this one big communal shower or something? We're all getting towels, but no one's getting keys.
I decided to walk towards the bathrooms, where I saw the shower room. Yes, that's "room," not "rooms." Check this beauty out:
I was able to shower and then my friend was able to shower, though by the time he was done boarding was called for the continuation of the flight. Sorry to the other dozen or so people I saw with towels.
So the moral of the story is this — if you're transiting Moscow and want to shower, do whatever you have to do (without being arrested) to be the first person in the lounge.
While I'll start the full trip report next week, I'll have a quick comparison of my two Singapore Airlines flights shortly, one of which was with a perfectly good crew, and one of which was with a perfectly perfect crew.