While this is still a few years off, it looks like American plans to introduce new seats in all cabins on long haul flights…
American Airlines asking frequent flyers to test new seats
There are widespread reports of American Airlines reaching out to frequent flyers in the DFW area, offering them 15,000 bonus miles for taking part in a one hour "airline seat comparison study." American is working with an outside company for this project.
At first when I saw this I wondered what exactly these seats could be for. Are they hoping they can squeeze even more seats on planes than they have with Oasis? Are they looking at seats for their new A321XLR?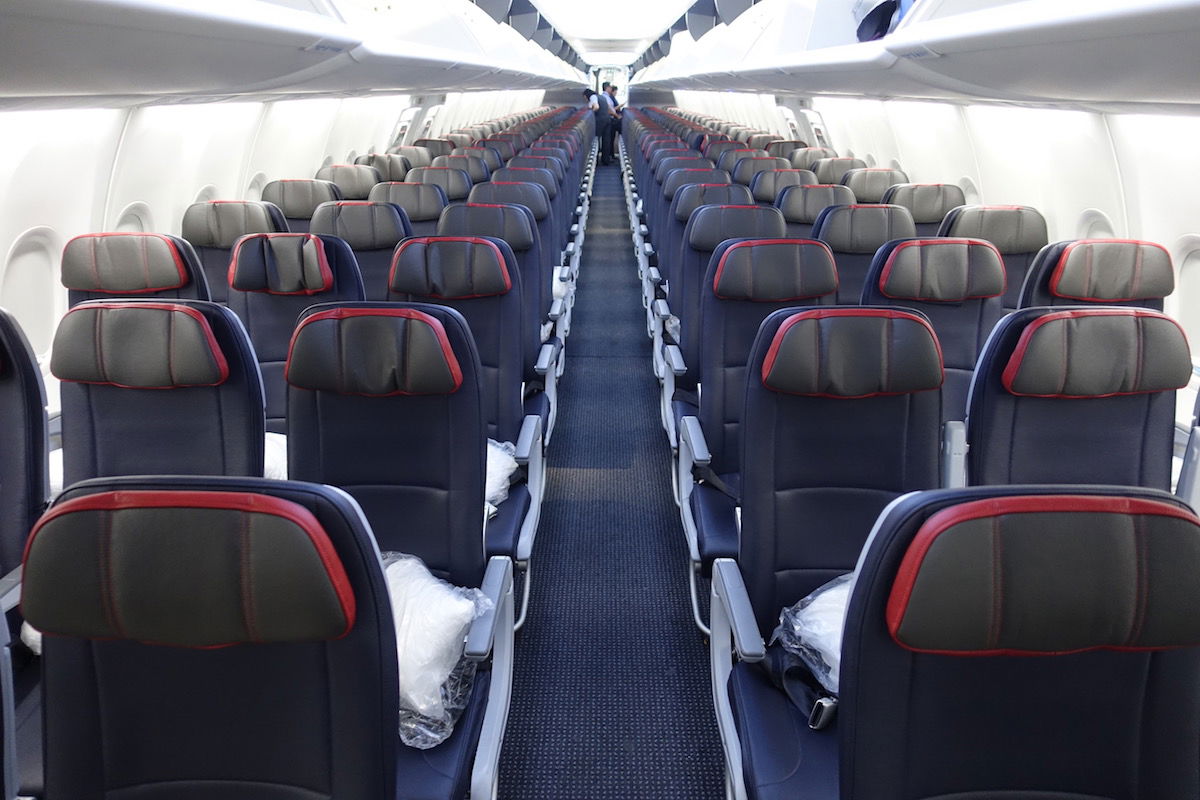 American's 737 Oasis cabin
American will introduce new long haul seats in 2023
The always knowledgeable @xJonNYC reports that American Airlines is apparently planning on installing new seats on long haul planes starting in 2023.
American is apparently thinking of introducing new seats in business class, premium economy, and economy, and as you'd expect, this is a process that takes years from start to finish.
What's happening in 2023?
Why would American be considering new seats in 2023, specifically?
For one, in 2018 American Airlines placed an order for additional Boeing 787s, which they'll use long term to replace 767s, A330s, and aging 777s. They'll start taking delivery of their next batch of 25 787-9s as of 2023, and the plan is for those planes to feature the new seats.
But that's not all. American Airlines has also placed an order for 50 Airbus A321XLRs, which will join American's fleet starting in 2023. American will use these for long haul flights.
American wants fully flat business class seats with direct aisle access, as well as proper premium economy seats, on these A321XLRs.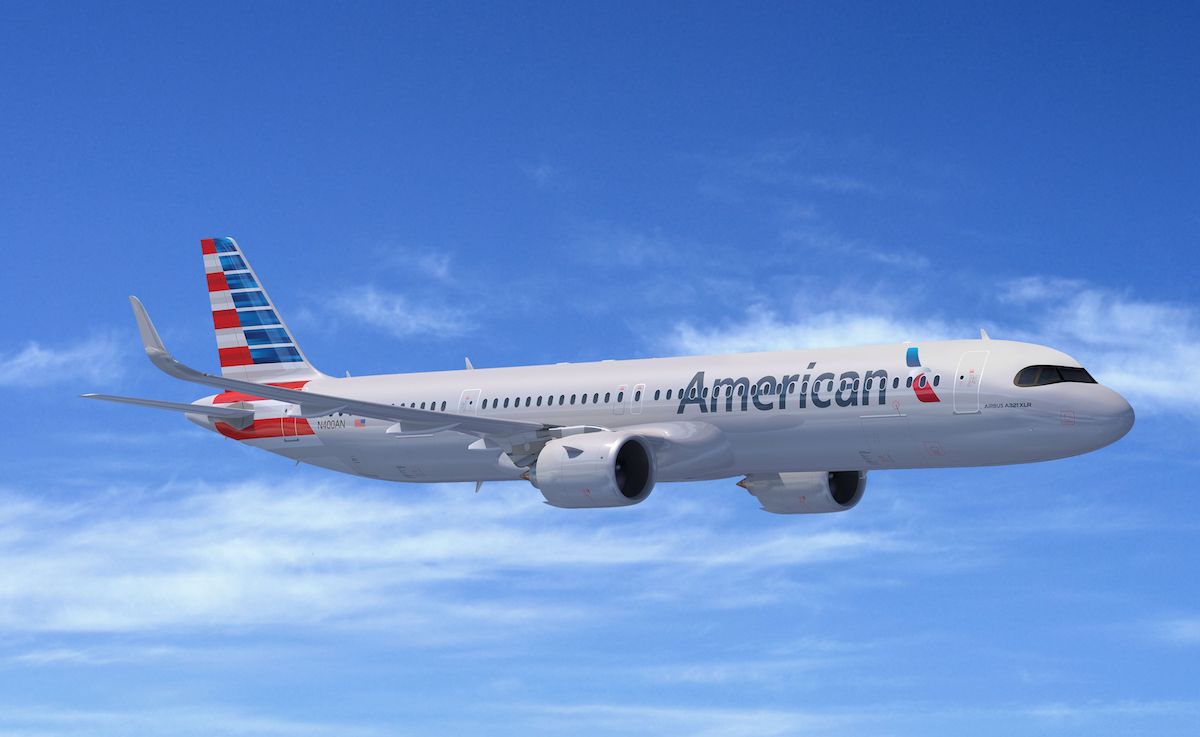 Rendering of American Airlines A321XLR
American will eventually retrofit existing planes
Fleet consistency has never been a priority for American, to put it mildly. This is true across all cabins and planes.
That being said, @xJonNYC reports that American eventually plans on retrofitting existing planes with these seats. It remains to be seen what "eventually" means, as I'd take it to possibly mean 2030 or beyond.
New American 787 business class seats?
At the moment I'd argue American's best business class seat is the Super Diamond seat, and I actually don't think there are too many business class seats out there that are better.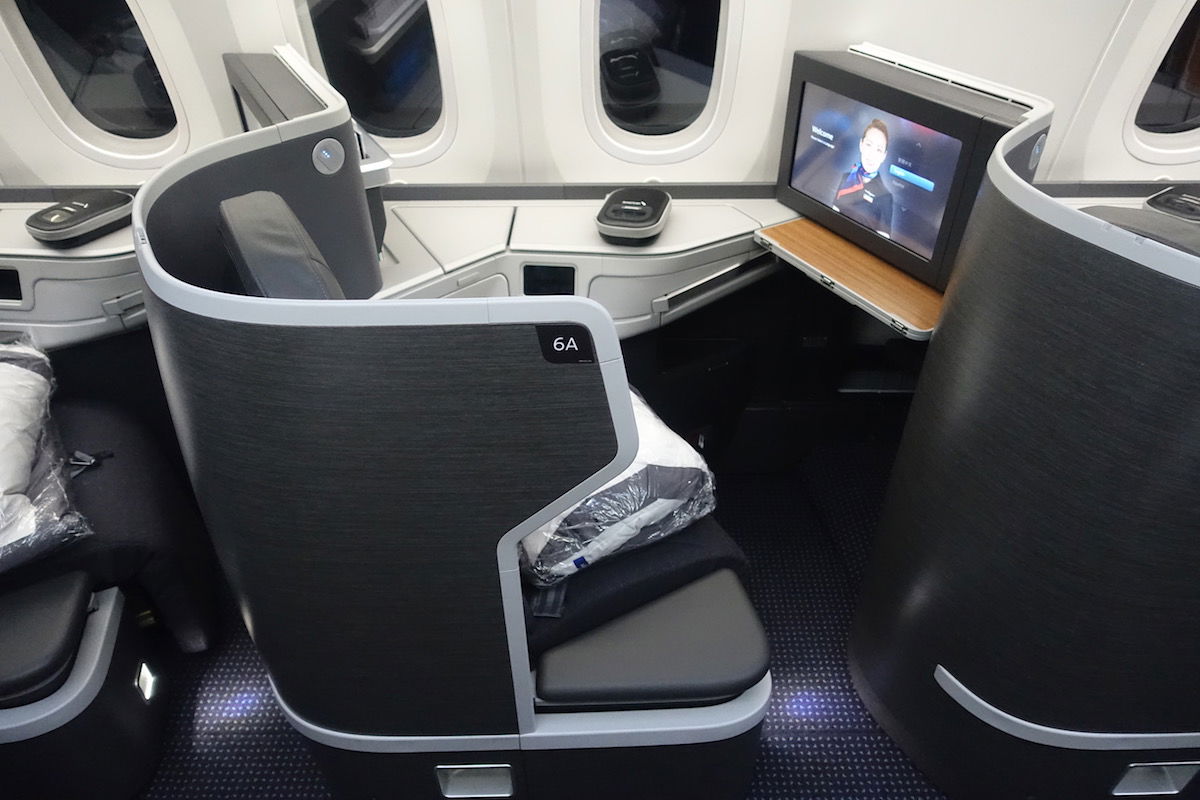 American's current best 787-9 business class
Therefore I'll be curious to see what American chooses (update: here are some hints about the business class seats American is considering).
As far as "generic" seats go, Apex Suites are my favorite business class seats, but they're not high density enough for American to consider them, in my opinion.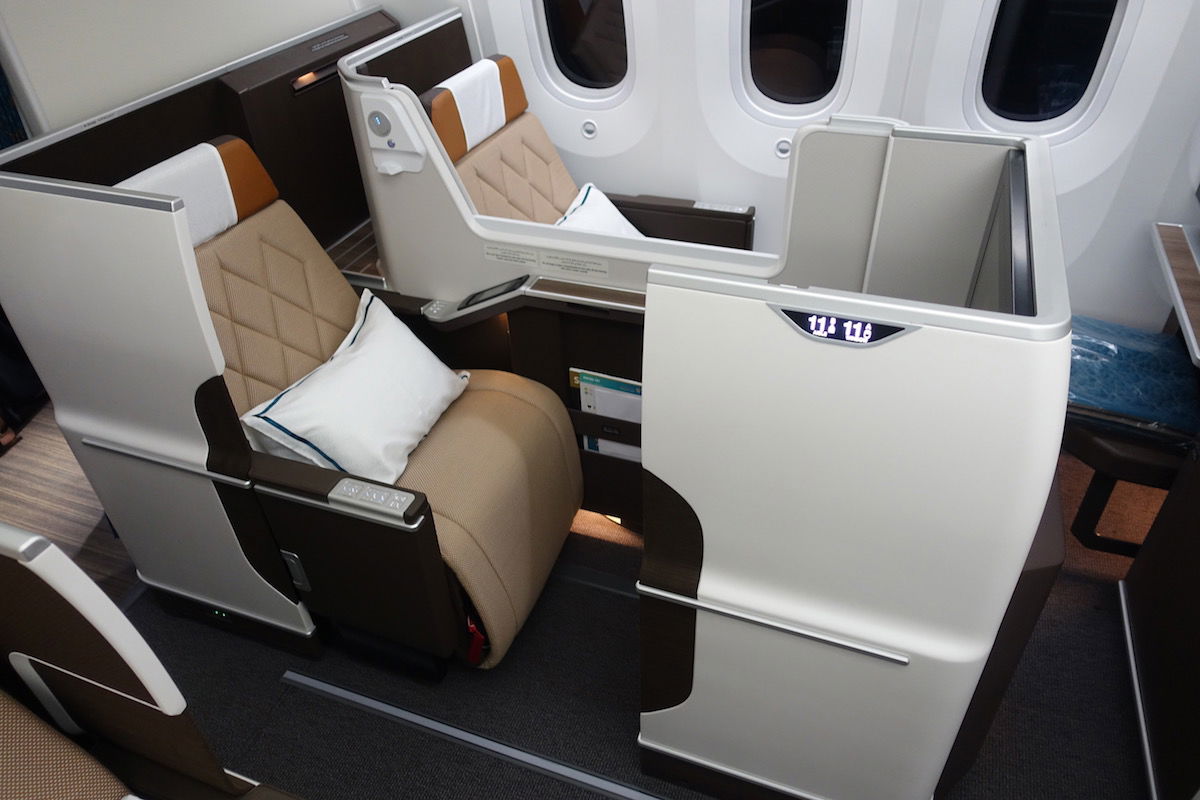 Oman Air's Apex Suites
Could they simply slap a door on the Super Diamond seat they currently have, like British Airways has done with their new Club Suites?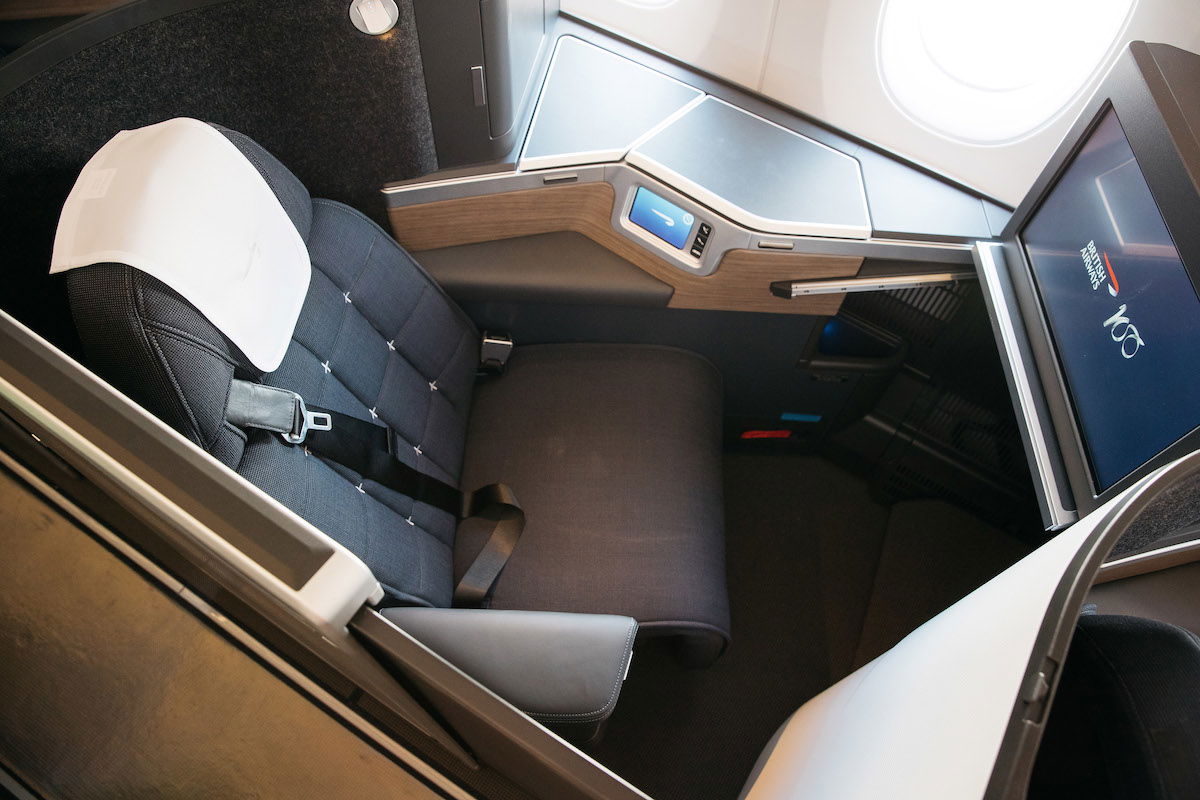 British Airways' new Club Suites
I suspect any product they would introduce would feature a door. If that's the case and they don't go with the British Airways approach, I would think they'd choose a staggered configuration, given that it's most efficient. This would be something like Qatar Airways Qsuites or ANA The Room.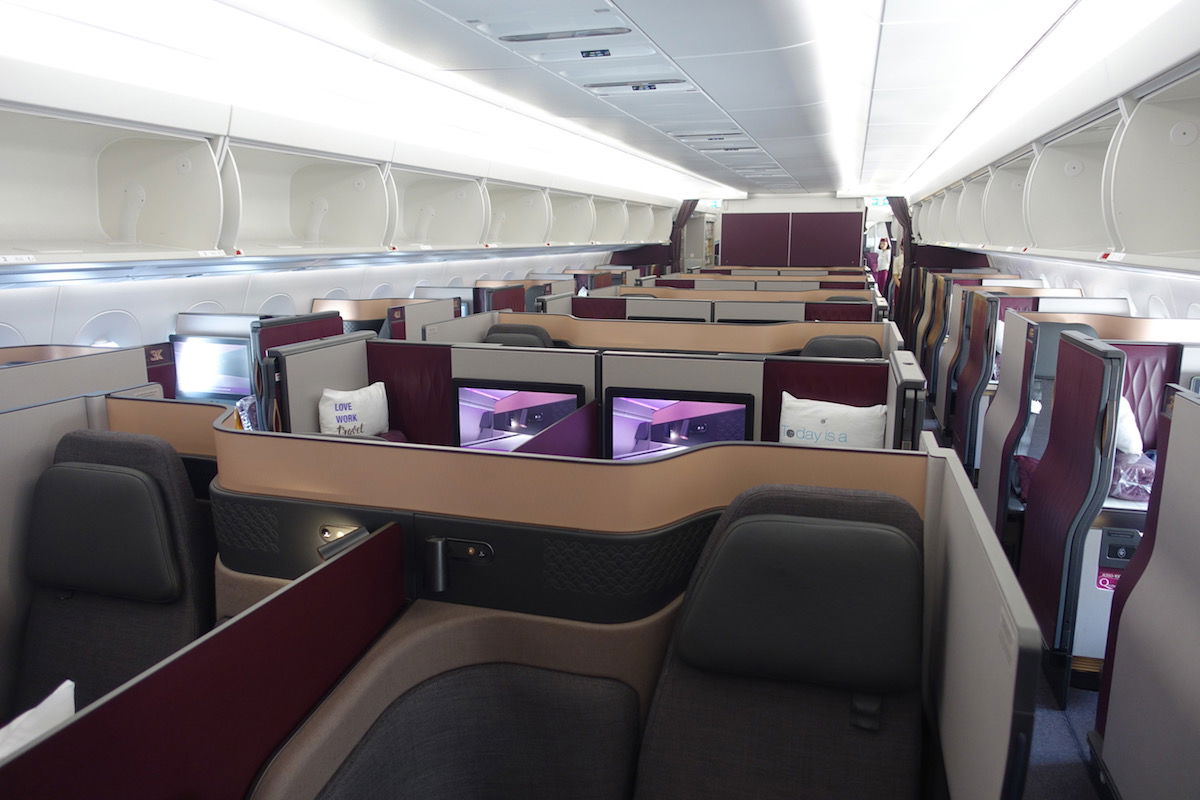 Qatar Airways' Qsuites
New American A321XLR business class seats?
American currently has direct aisle access on their A321Ts, though those reverse herringbone seats are sold as first class. They're probably not dense enough for American to consider as their A321XLR business class seat.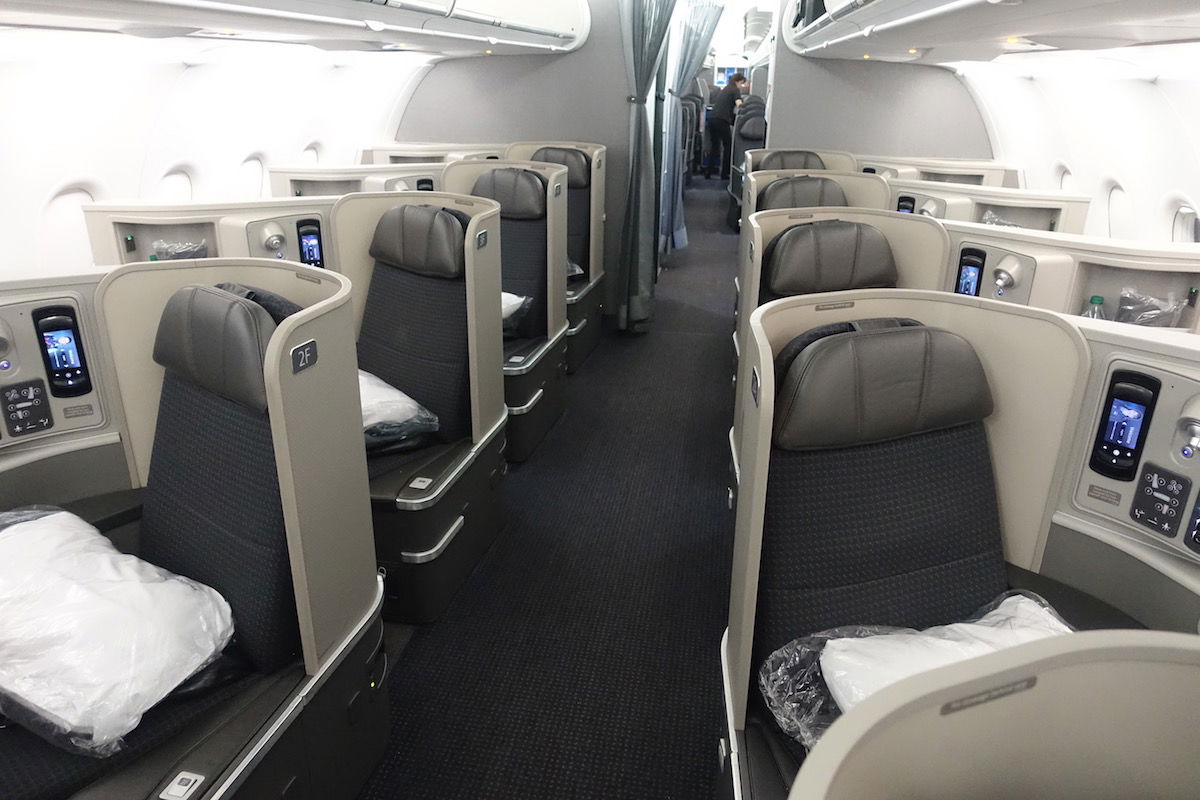 American's A321T first class
With JetBlue soon expanding across the Atlantic, apparently one seat they're considering for their new Mint cabin is the VantageSolo seat, since they have the same goal of offering direct aisle access from every seat.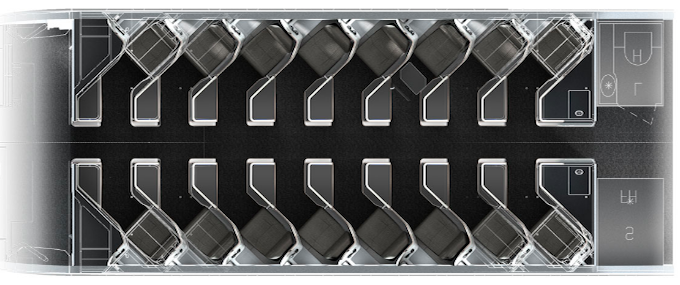 The VantageSolo seat cabin configuration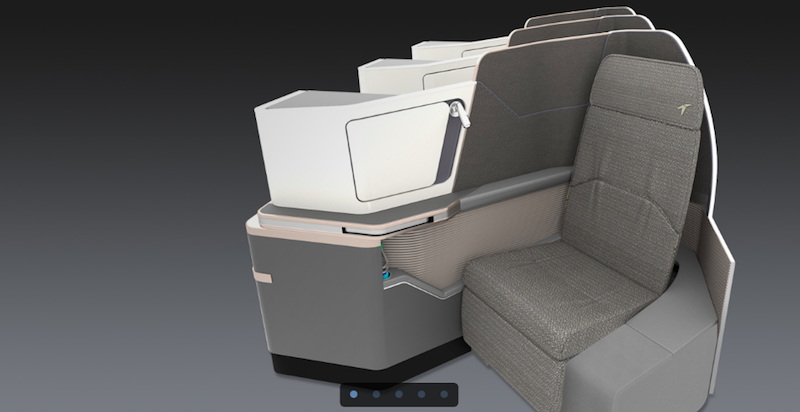 The VantageSolo seat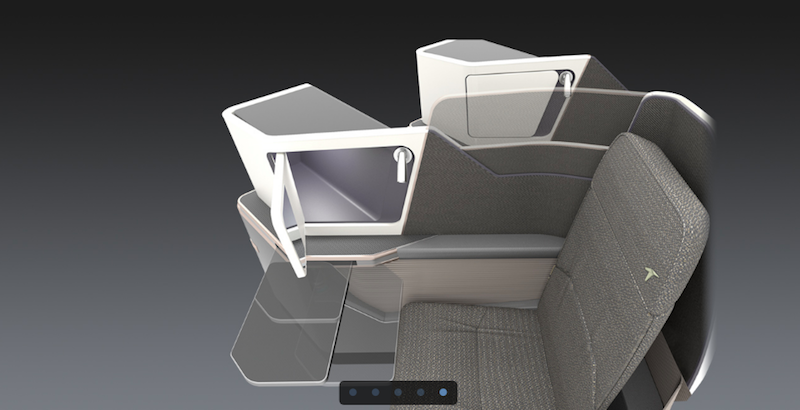 The VantageSolo seat
Product concepts really do go through cycles. This looks an awful lot like a herringbone seat (facing towards the aisle and away from the window), which at this point is typically considered to be outdated.
But since we're talking about narrow bodies, maybe what's old is new again…
Bottom line
As much as I'll give American a hard time for other things, they've historically done a good job with their premium international seats: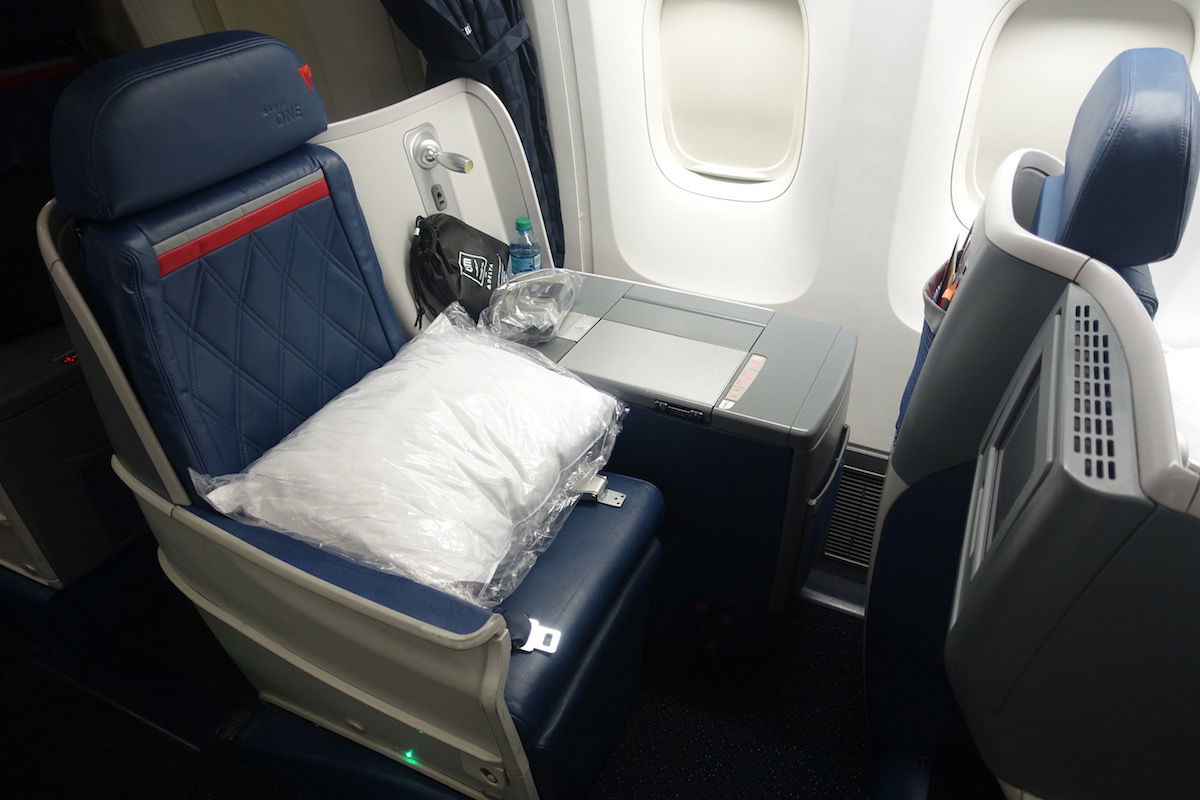 Delta's 767 business class
I'll be curious to see what American comes up with, both for their 787-9s (and presumably other wide bodies), as well as for their A321XLRs.
What are you expecting from American's new international seats?