While this is only a rumor as of now (and has been rumored for some time), we're getting an increasingly good picture of what premium transcontinental flights could look like at American Airlines in the future.
The basics of American's A321T fleet
American operates a special subfleet of Airbus A321s (known as A321Ts), which operate premium transcontinental routes, including from New York to Los Angeles, San Francisco, and Orange County.
These planes are unique, and among the most comfortable ways to fly within the United States. They feature just 102 seats, and include four seating options:
There are 10 first class fully flat reverse herringbone seats with direct aisle access, in a 1-1 configuration
There are 20 business class fully flat seats, in a 2-2 configuration
There are 72 economy seats, with 36 of those seats being Main Cabin Extra, featuring extra legroom; all economy seats have personal televisions, unlike the rest of American's domestic fleet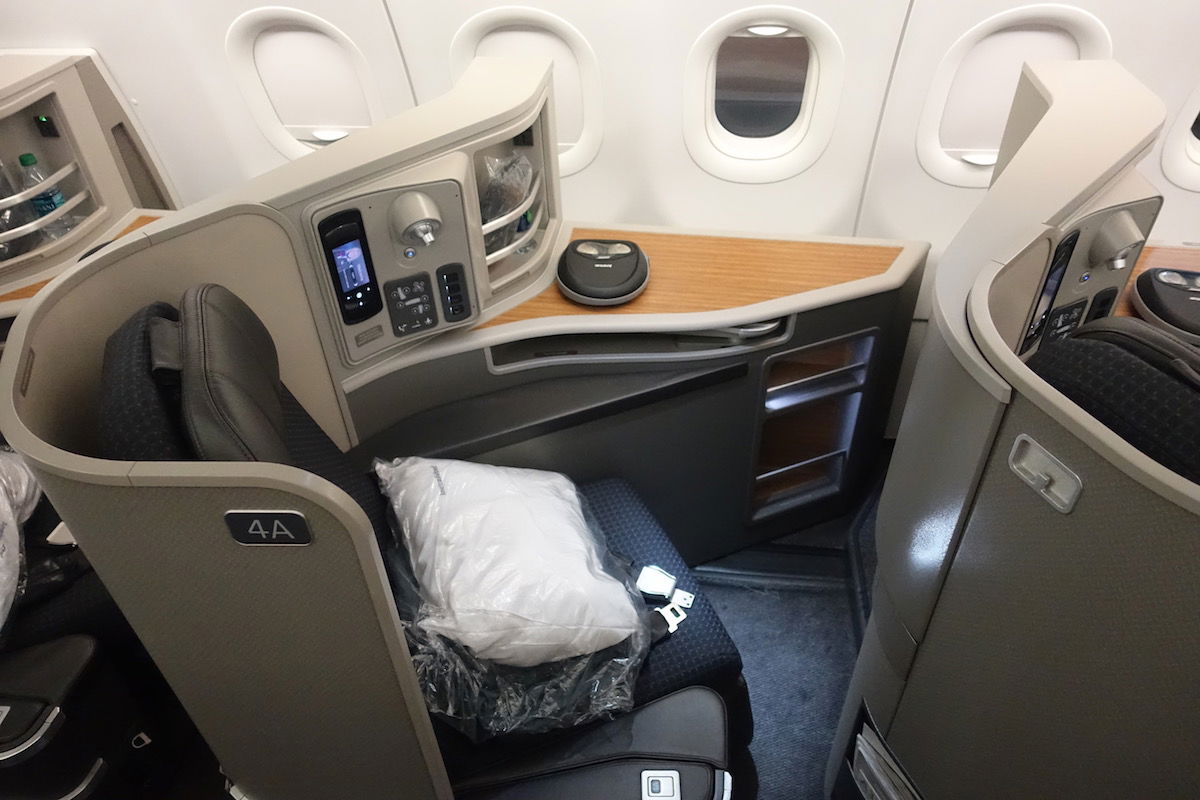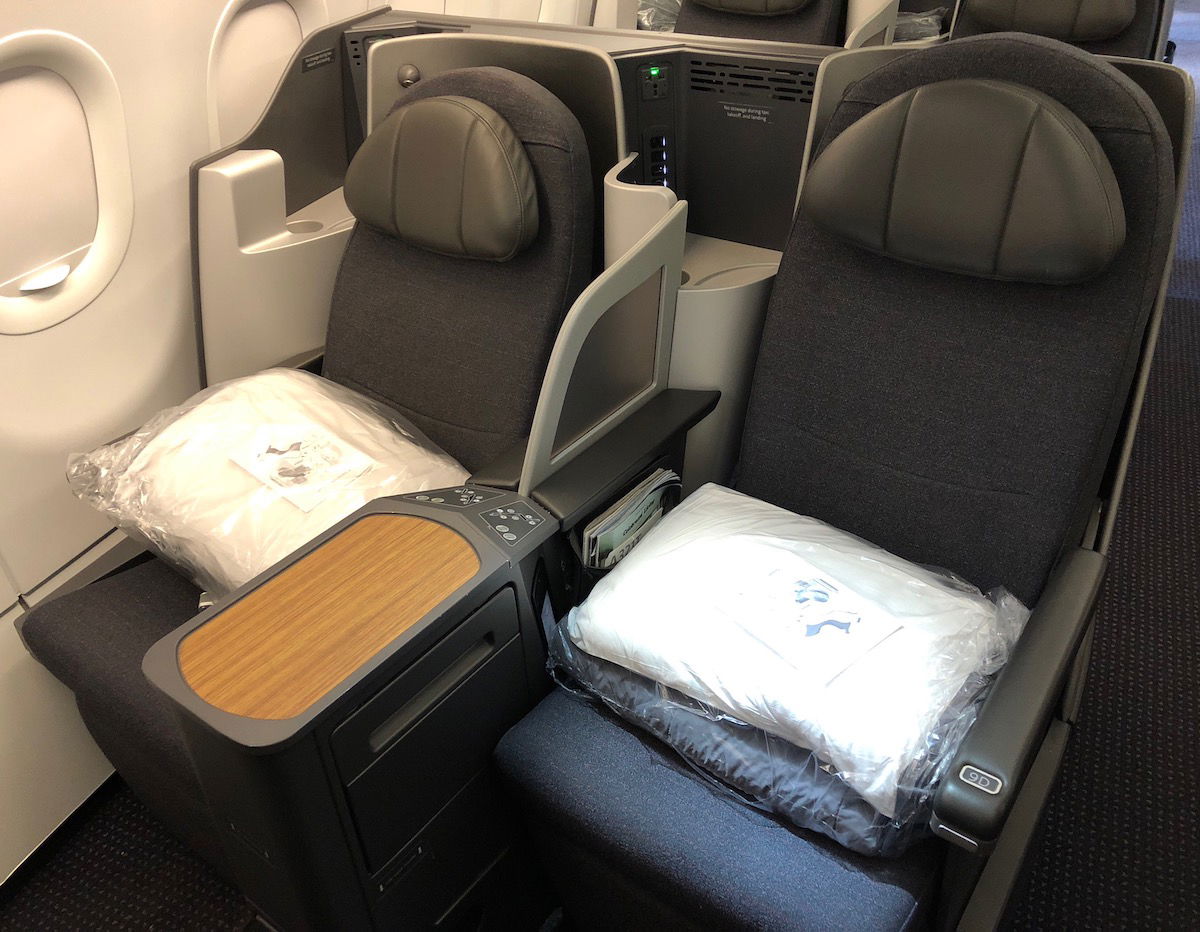 American to replace A321Ts with A321XLRs
For now this is just a rumor, but the always knowledgeable @xJonNYC reports that American intends to eliminate its Airbus A321T subfleet, starting around 2024. While I imagine this is subject to change, here's what that would likely entail:
A321Ts would be configured in the standard A321 layout, featuring 190 seats, and would be taken off premium transcon routes; these planes are an average of "only" nine years old, so have quite a bit of life left in them
American has 50 Airbus A321XLRs on order, which will be delivered starting in 2024; these planes would eventually be flown on premium transcontinental routes, in addition to planned transatlantic service
American's A321XLRs are expected to feature business class, premium economy, and economy, so that would mark the end of American offering three-cabin first class on transcons; however, odds are that American's new A321XLR business class will be at least as good as the current A321T first class
The logic here makes sense for the most part. On the one hand, A321XLRs are kind of "wasted" on transcon routes, which they have a lot more range than standard A321s (which can operate these routes without issue).
On the other hand, American is focused on fleet simplicity, and there is something to be said for having fewer subfleets. Planes could then be operated on both premium transcontinental and transatlantic flights. Furthermore, American's premium transcon business class isn't really competitive anymore, with Delta and United mostly offering direct aisle access business class on these routes.
What does that mean for the future of American first class?
American is the only US airline to offer a "premium" first class:
American's Boeing 777-300ERs have eight first class seats
American's Airbus A321Ts have 10 first class seats
The decision to even offer first class came before the merger between American Airlines and US Airways, and suffice it to say that the US Airways management team (which is still there) has been skeptical of first class ever since.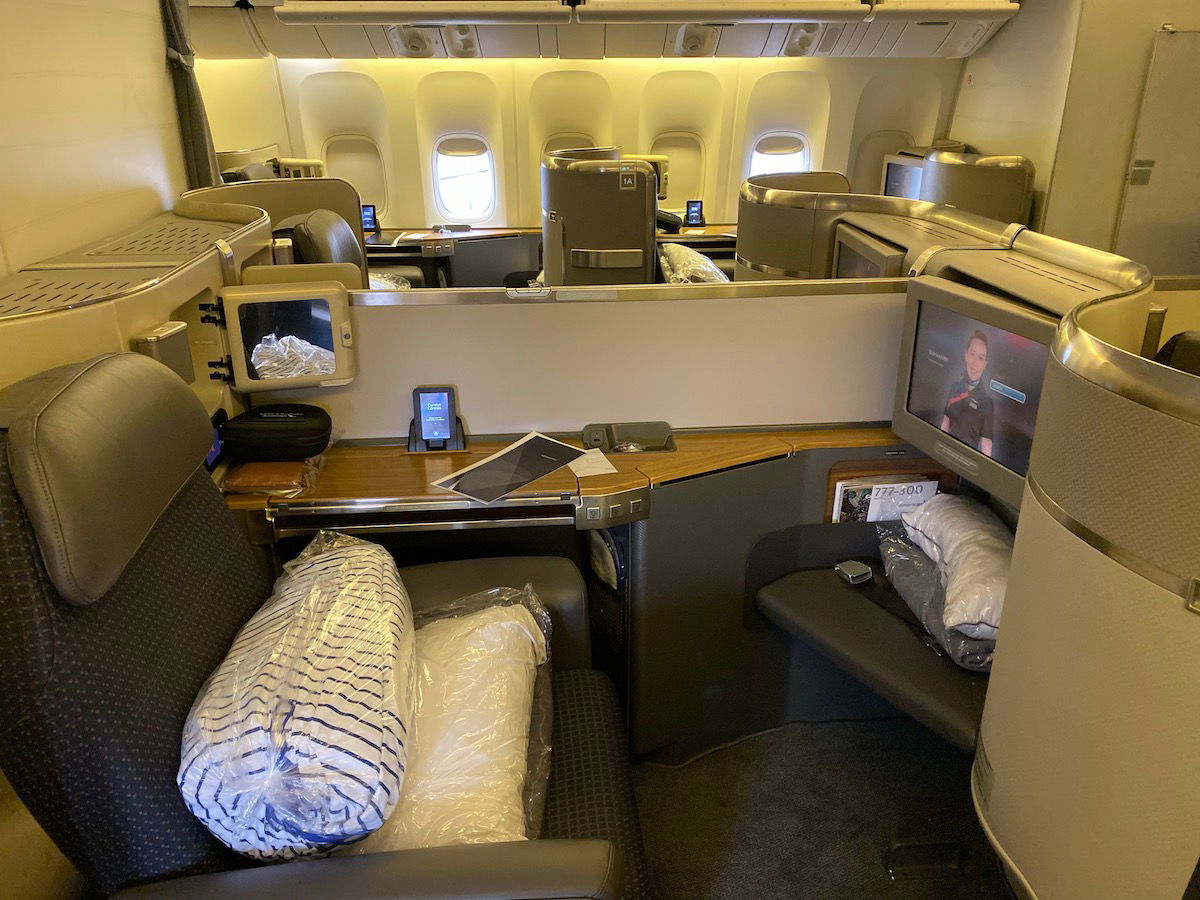 With the plan allegedly being to eliminate first class on A321Ts, I can't help but feel like first class is on the way out for 777-300ERs as well. Keep in mind that American allegedly plans to introduce new business class seats on some upcoming 787 deliveries. I imagine these will eventually also be installed on existing 777s, in which case I'd guess first class would be eliminated at the same time.
While I don't think many people will miss first class as such, I know American's excellent Flagship First Dining facilities would be missed. Personally I wouldn't necessarily count on those being cut, though. They're located within existing Flagship Lounges. I suspect American would just change the way these are monetized, just as we've seen the recent introduction of American Flagship Business Plus fares, which include Flagship First Dining.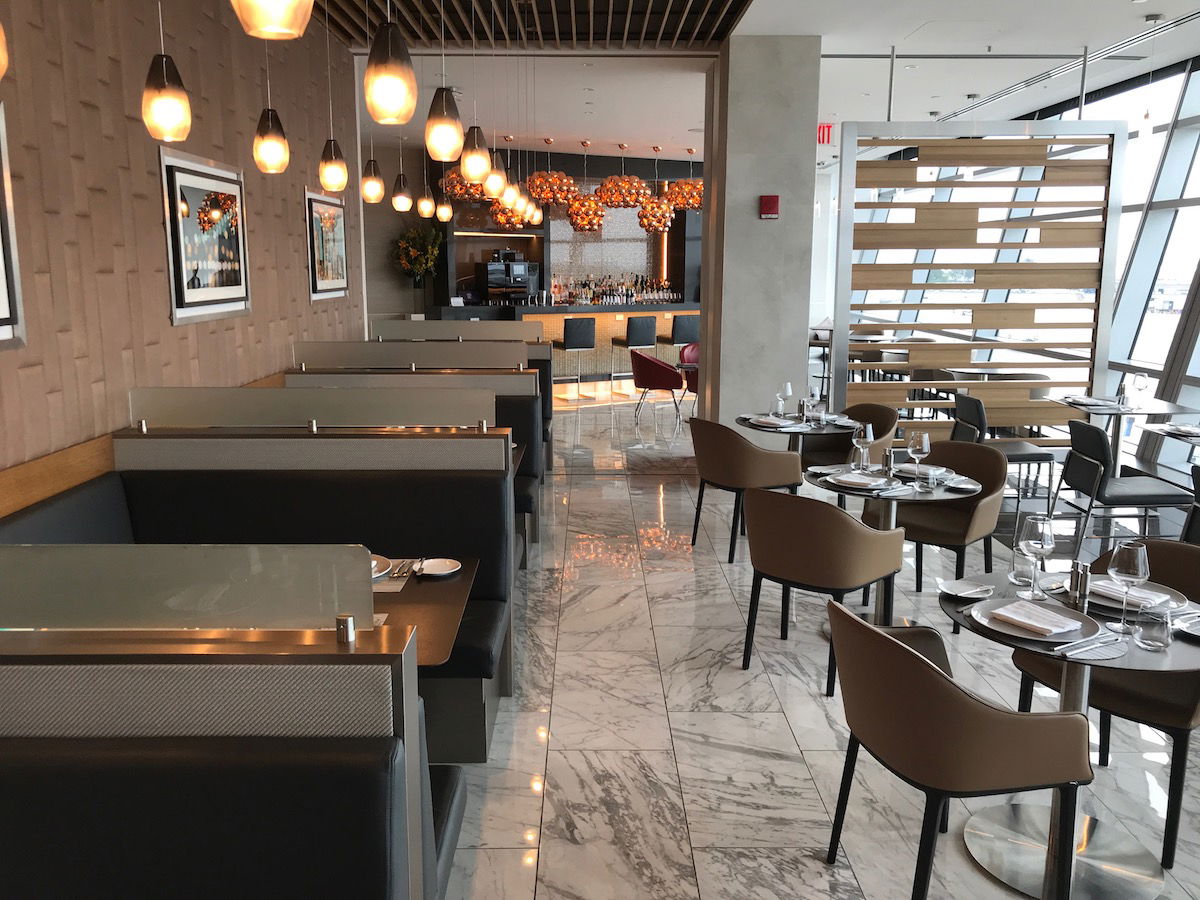 Bottom line
While nothing is confirmed, it seems that we're starting to see what the future of American's premium transcontinental flights could look like. American is taking delivery of A321XLRs starting in 2024, and it sounds like those planes will also be used for premium transcontinental flights. If that's the case, American will reconfigure A321Ts into the standard domestic configuration.
For passengers this would likely be good news, in the sense that American would have a much improved business class product on premium transcontinental routes. The A321XLR business class product is likely to be better than the A321T first class product.
At the same, this would almost certainly spell the end of "premium" first class at American Airlines, as I can't imagine American will keep around first class just on its subfleet of 777-300ERs. American has kind of been headed that direction anyway, with increasingly little differentiation between the first & business class soft product.
What do you make of these American A321T rumors?