---
You guys have been asking for more trip reports, so here we go! The format on this one will be slightly different, and I'm curious to get your feedback.
One of my best friends, Matt, just finished up a year-long clerkship where he has been working insane hours. He starts his fancy lawyer job in a few weeks. For a variety of reasons we don't get to travel much together. So about six months ago we planned a round the world trip to celebrate the end of his clerkship and the start of the rest of his life… or something like that.
It's rare for me to plan travel more than a few days beforehand, so planning something that far ahead was sort of a rare experience for me (the last trip I planned in advance was the incredible round the world trip I took with my dad for his "round" birthday).
This trip involved a combination of new destinations and airlines for Matt, as he's both an airplane and travel geek (and champagne geek, for that matter).
We were supposed to fly from Dallas to Dubai in Emirates first class on Saturday, so I positioned to Dallas on Thursday. Unfortunately an hour after landing I received some bad family health news, and flew to Tampa right away.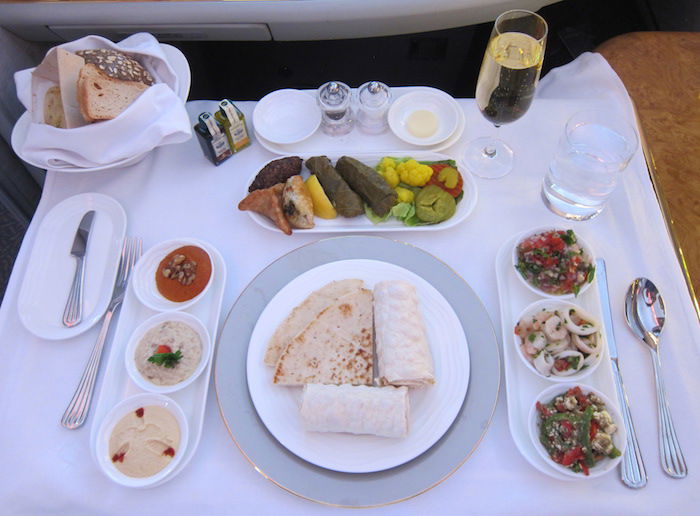 Family and health are the most important things in life. Period. So I was ready to cancel the trip, horribly as I felt, given that Matt had positioned to Dallas around the same time and was ready to go.
I told him to hold off for a day before leaving Dallas and going home. After spending all of Friday at the hospital, the situation looked slightly less bad. Long story short (and I'm all for sharing with you guys, but would also like to maintain some privacy) the issue isn't as immediate as the first round of doctors thought, and it'll likely be a couple of weeks before any action needs to be taken.
Upon the insistence of my family, I decided to follow through with the trip. However, while the trip was originally scheduled to be for over two weeks, I'm now approaching it slightly differently. Not only did we shorten it, but if there's anything serious that happens with the health situation and/or I can add value there in any way, I'll fly back right away.
With that in mind, Matt and I are taking the trip day-by-day, so are literally planning as we go.
In terms of this trip report, that means a few things:
I'll be writing the trip report "live," meaning I'll be writing each installment a day or two after each flight, hotel stay, etc.
Matt will be contributing some (hopefully sassy) installments of his own
I won't be publishing the planned itinerary in advance, given that I don't actually know where we're going; instead each new installment will come as a "surprise," and then I'll update the index at the top of each installment as the trip progresses (of course you can follow along on Facebook, Instagram, and Twitter for hints of where we're headed)
With that in mind, stay tuned for the report, which I'll be rolling out very quickly. Suffice to say that our flight from Dallas to Dubai in Emirates first class was one of my best yet… even if I ended up accidentally sleeping in the upright position for most of the flight… oops!