I was supposed to jet off on a fun round the world trip in Emirates first class this weekend with Matt, though sometimes plans change. Unfortunately I have an emergency to attend to in Florida. I had just landed in Dallas this afternoon, at which point I found out I needed to fly to Tampa as soon as possible.
Last minute fares were outrageous, as you'd expect on a Thursday afternoon in late August. And given my valuation of American miles, paying cash was still a better value than redeeming miles. The good news when fares are ridiculous is that paid first class is often only marginally more expensive.
In this case first class was only $80 more than economy, which seemed worth it… especially since literally the only unassigned seat in economy was a middle towards the back of the plane. So I paid the extra $80 for the last first class seat. At this point it was just a couple of hours before departure.
After ticketing my reservation I went to select a seat, only to realize that there weren't any first class seats left to assign! While some airlines will block first class seats in advance, American isn't one of them. They'll typically allow you to assign any first class seat in advance.
So it seemed like they were legitimately overselling first class.
I went to check in online, though wasn't able to… because they weren't able to assign me a seat. I was told to check-in at the airport.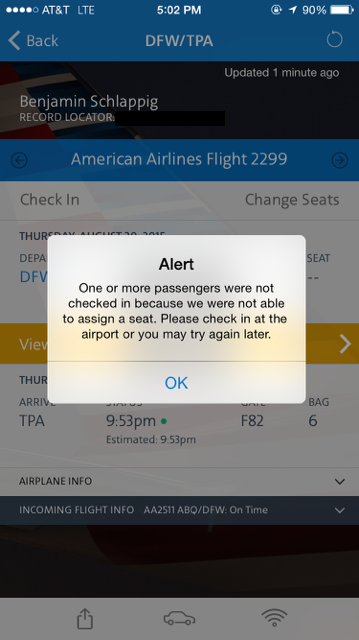 At the airport check-in kiosk I received a departure management card, indicating that I was confirmed on the flight but didn't have a seat assignment. This is pretty common as a non-elite if you're in economy, though that was my first time getting such a card as a first class passenger.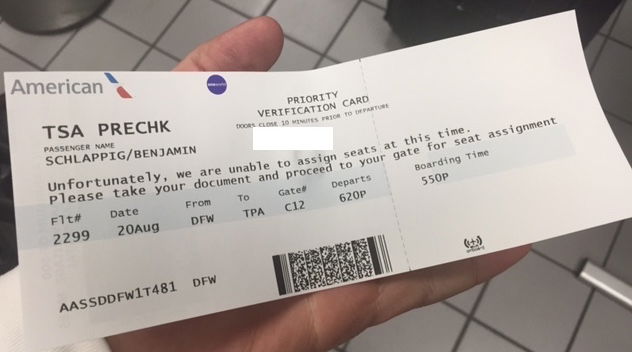 I headed to the gate, and about 10 minutes before boarding approached the gate agent:
"Excuse me, do you know when I'll get a seat assignment?"
"You're number one on the upgrade list, and there should be a misconnect."
"Just to clarify, I shouldn't be on the upgrade list. I'm on a paid first class ticket."
"Oh… I'm sorry. You should get a first class seat, don't worry. Hold onto this boarding pass in the meantime."
She handed me a boarding pass for a middle seat in economy, which wasn't exactly reassuring. But it's not like I had much of a choice, and ultimately my priority was getting home, regardless of what seat I was in (and I wouldn't have made any sort of a fuss if I were downgraded, other than contacting customer relations after the fact for a fare adjustment and to see what their policy is).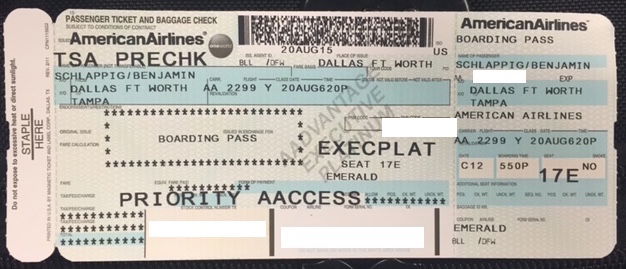 Sure enough right as boarding began the gate agent handed me a boarding pass for a first class seat, and said "see, I told you there would be a misconnect."
Of course this isn't at all a big deal — if anything I'm writing this to get my mind off the reason I'm traveling home — but I found it to be an interesting situation nonetheless.
It raises a couple of questions, as this was my first time seeing American oversell first class:
Was the reason they oversold first class because they knew someone would misconnected? I was booking literally a couple of hours before departure, though I would be surprised if the reservations system would be that smart (I figured they'd "release" the inventory/seat when they knew someone would misconnect and then resell it, but the back-end technology fascinates me)
What is American's correct procedure when it comes to downgrading passengers? Is it by status, fare class, time booked, having a seat assigned, or some other metric?
Has anyone experienced a similar situation, of an airline overselling in first class?