---
As I mentioned previously, I'm currently on a trip with one of my best friends, Matt. We're planning the trip day-by-day, which means I'll be writing the trip report more or less live. Matt will be sharing his thoughts as we go along as well — here's his sixth installment.
As a relatively long-time Angeleno, I am well aware of what it's like not to have much in the way of reasonably accessible public transportation. I have lived in Chicago (for undergrad) and New York (briefly after undergrad), however, and thus am well aware of how convenient it is to be in cities with more practical modes of transportation. At the same time, like anyone, I've started to get used to just taking Uber and/or my own car when needing to get from point A to point B.
When Ben said we were going to take the Arlanda Express into Stockholm I was like: "Oh cool that's great!" Then I was like, hmm, is this really a good idea? So I asked Ben if it was close to the hotel? Ben replied that it was "only a block." Hmm, ok. Well that isn't far. I can walk a block! Ahh, but maybe the train was slow. After all, ARN is about 25 miles from the heart of Stockholm. Ben had an answer for that too. It was "fast." Whatever that means. I was defeated, though. Arlanda Express had won.
It's quite easy to buy tickets. And there was a summer promotion whereby two people could travel for the price of one on Tuesday through Sunday and any bank holidays (a/k/a anytime except non-bank holiday Mondays). The tickets are normally 300 Swedish krona (~$35 each), so the savings was substantial. The trains run every 10 minutes, and the ride is approximately 20 minutes. The system couldn't be any more efficient, to be honest.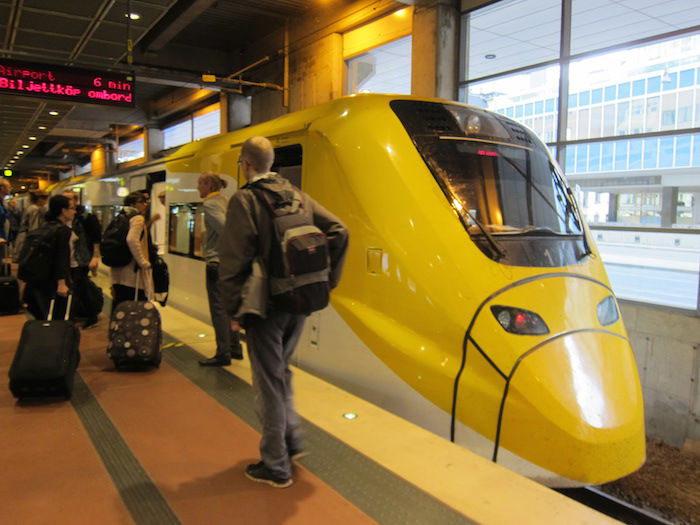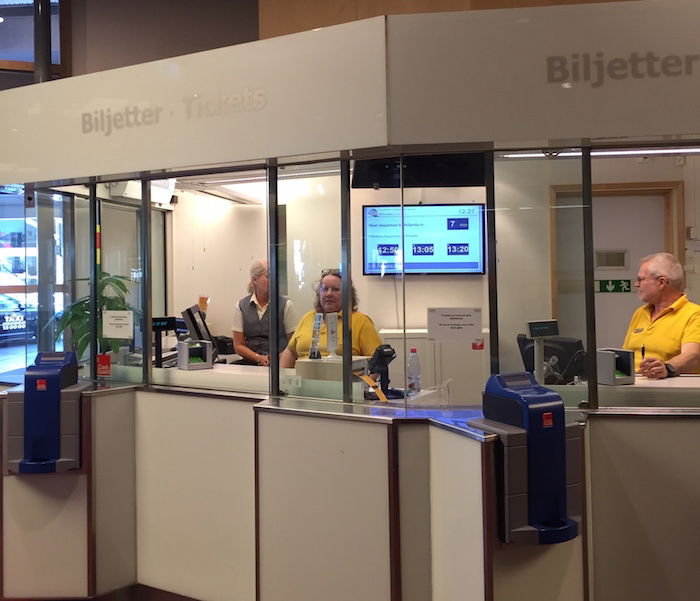 The train interiors are simple, but clean, and the legroom is plenty spacious. I suspect that because of the number of frequencies there is hardly ever any issue getting a seat. It was not crowded at all either direction for us.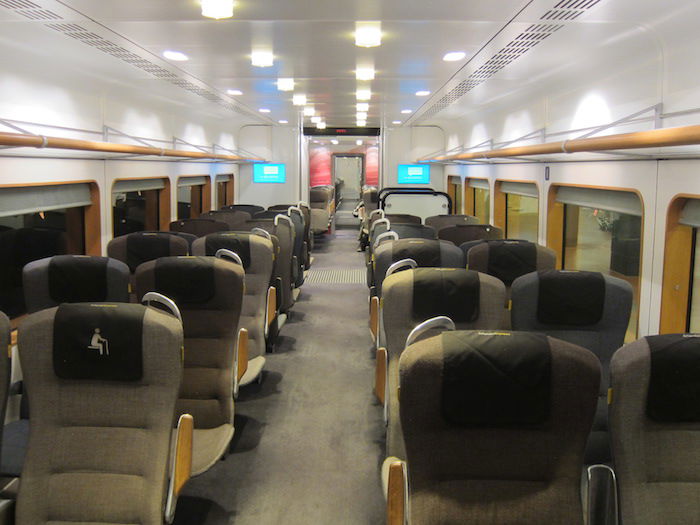 The train was also very fast, reaching speeds in excess of 120 miles per hour. I understand that there are trains that run faster, but that's quite fast by my standards.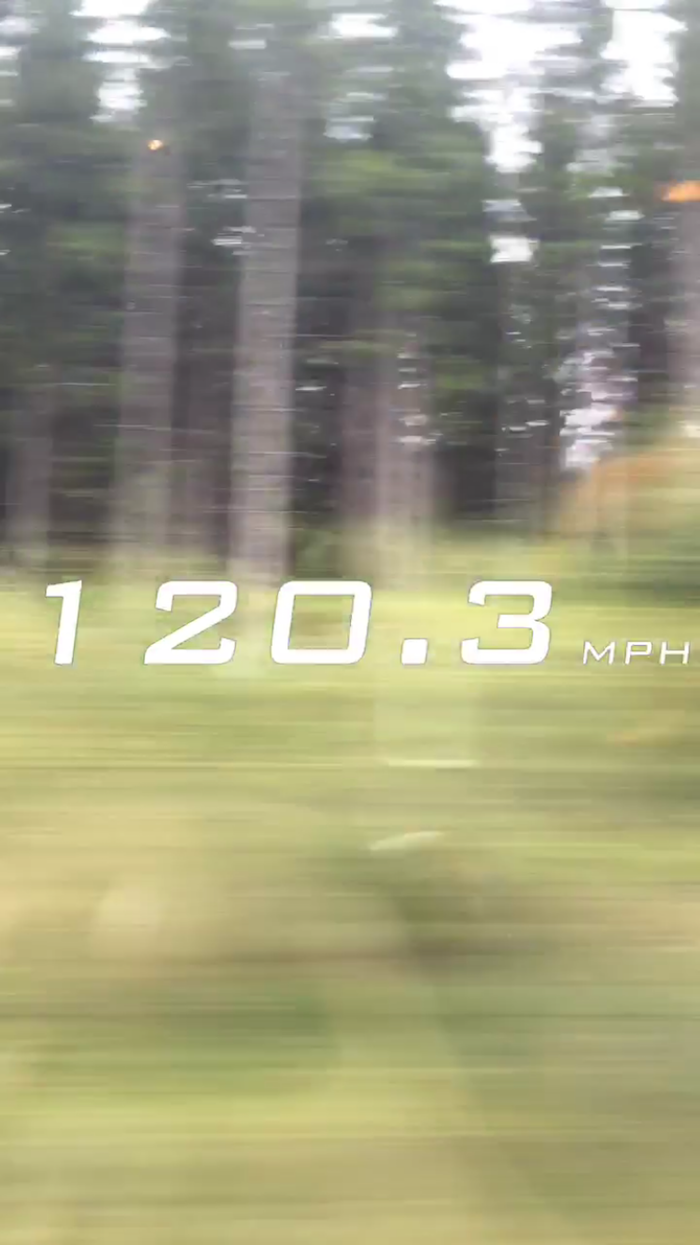 The train also lets out right in the heart of Stockholm, right beside both Radisson Blu properties, and only a short walk to the Sheraton, Grand Hotel, Hilton, and many other Stockholm hotels. Although it's not inexpensive, especially if you cannot take advantage of the 2-for-1 ticket deal (which ended August 30, 2015), I can't imagine a more efficient way to get into the city.
But the "best" aspect of the Arlanda Express, at least for me, was yet to be discovered. At around 11:00 pm, after Ben and I went out for a drink in old town Stockholm, I realized that I did not have my wallet. (Insert preferred expletives. Many of them.) But there was nothing I could do, besides turn the room upside down, and I had already done that. I went to bed. When I woke up at around 6:00 am, I googled Arlanda Express lost and found. The website lets you pick what you lost, indicate when you lost it, and then tells you how many (if any) were found. As luck would have it, there was 1 lost wallet turned in on August 27, the date I took the train!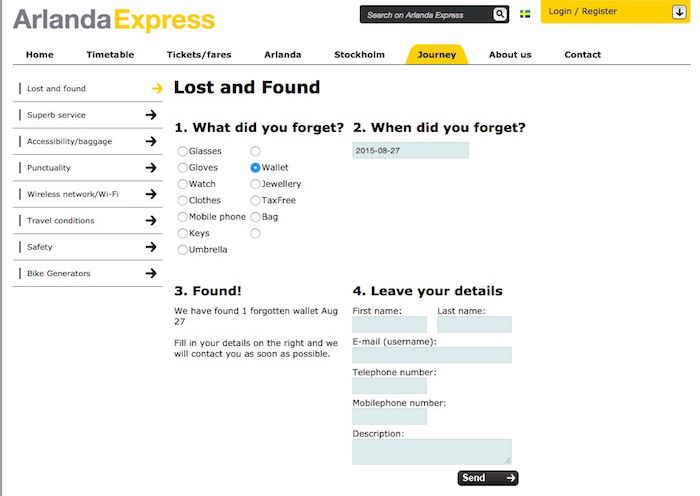 We went to the train station, and sure enough they had my wallet! Crisis averted. The gentleman at the station said that my experience was not uncommon, and that the clientele on the train return things. I loved Stockholm, not only because of this experience, but because the people were lovely all around. This facial expression basically sums up how stupid I am and how happy I was.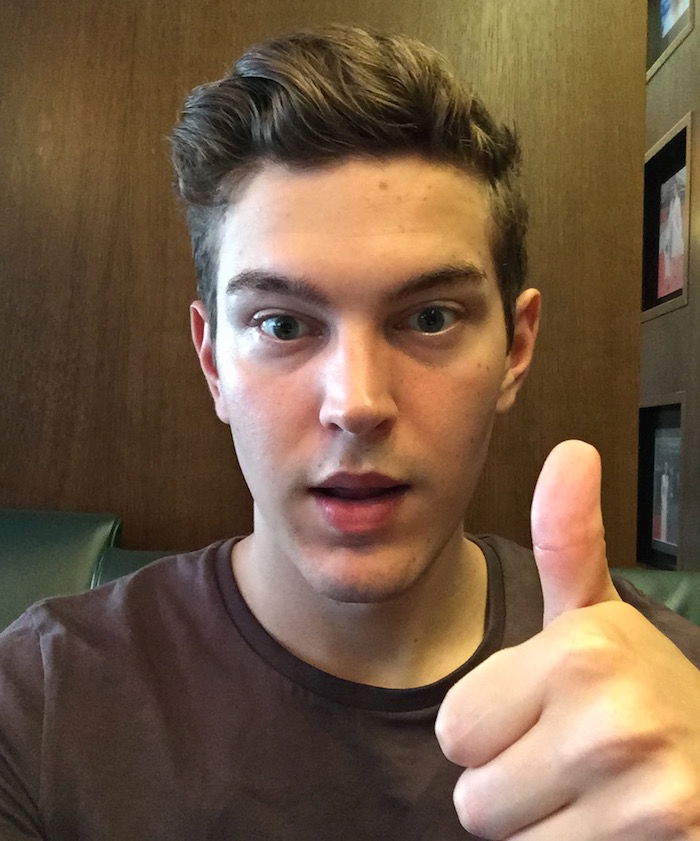 I wouldn't hesitate to recommend Stockholm to every blog reader. Looking forward to SAS starting nonstop service from LAX soon!