Air France has just made an announcement that's not unexpected, but is still sad as an aviation geek.
Air France retiring A380s effective immediately
Air France has just revealed that they're retiring their fleet of Airbus A380s effective immediately. This makes Air France the world's first A380 operator to retire their entire fleet of the super jumbos.
As it's described, this fits into the Air France-KLM Group's simplification strategy of making the fleet more competitive, by focusing on modern, high-performance aircraft with a significantly improved environmental footprint, like the Airbus A350 and Boeing 787.
Air France originally had 10 A380s, though the airline retired the first A380 back in late 2019. Of the remaining nine A380s, five are owned by Air France or on finance lease, while four are on operating lease.
The phase-out write down of this is estimated at 500 million EUR, and will be booked in the second quarter of 2020 as a non-current cost/expense.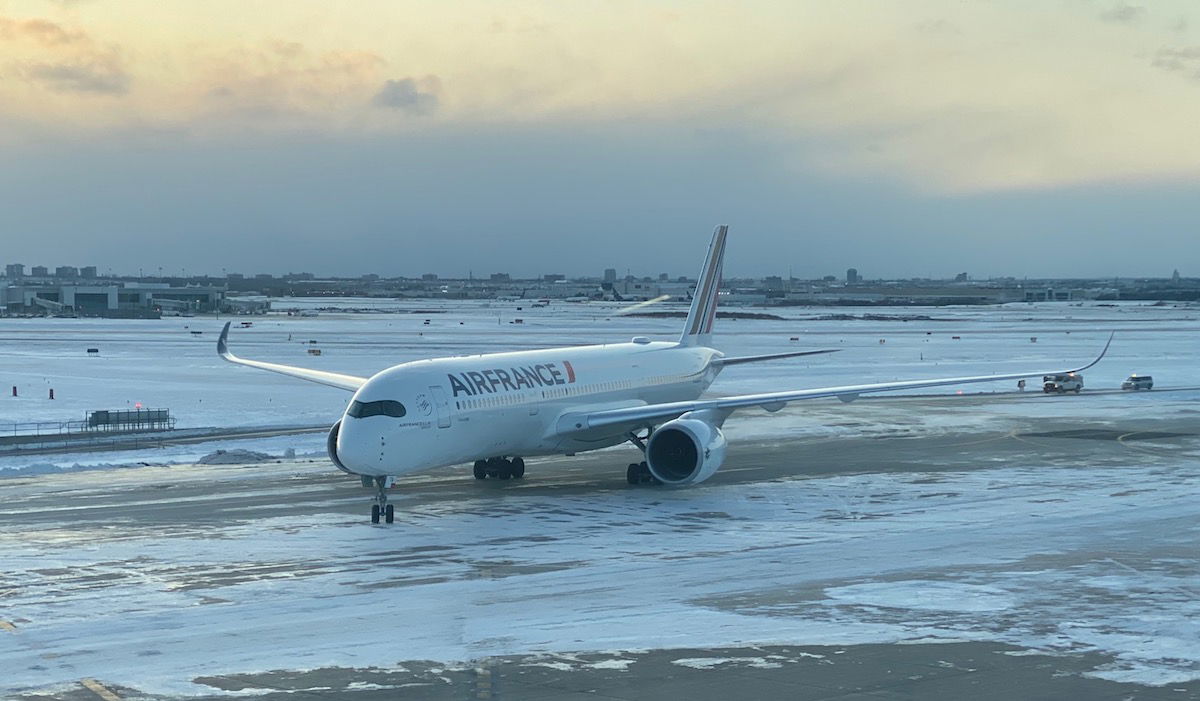 Air France is focused on planes like the A350 going forward
Air France was supposed to retire A380s in 2022
Even prior to today's announce, Air France was already on track to become the first airline in the world to retire all A380s.
In mid-2019 Air France announced plans to retire all A380s by the end of 2022.
Unfortunately this is part of a larger shift in the industry. A380 production is ending in 2021, and even before this pandemic, Emirates was the only airline that was really in love with this plane (though now rumor has it that Emirates plans to retire dozens of A380s).
One big problem that Air France had was that their A380s had very outdated cabins, and even had angled flat seats in business class (making them the only airline in the world to not have flat beds in business class on A380s).
Refreshing a single plane would cost 45 million EUR, and spending that kind of money on planes that were going to be retired sooner rather than later simply didn't make sense. The airline also had reliability issues with the A380, and there were a very limited number of routes where they could fill these planes profitably.
Add in the unprecedented drop in demand, and retiring the A380s right now makes perfect sense.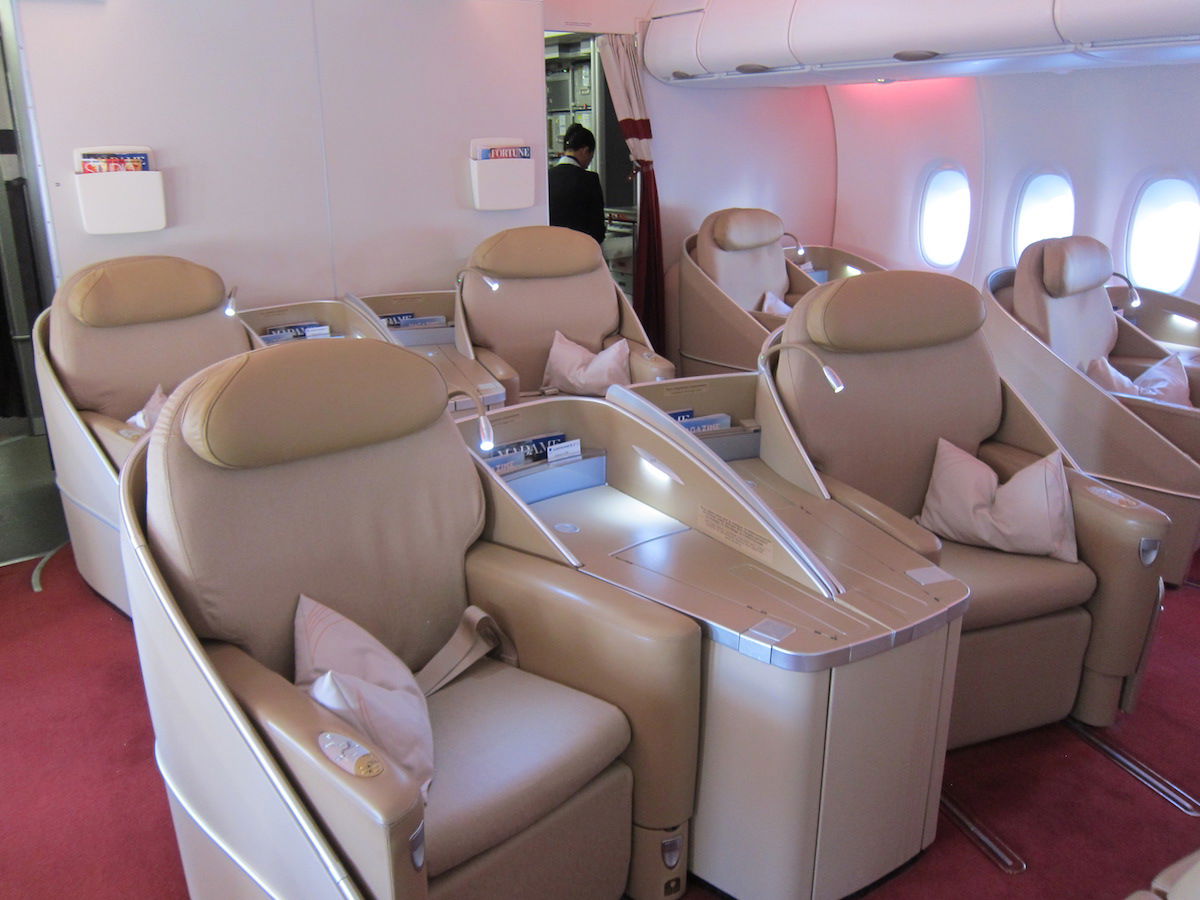 Air France's A380s featured outdated first class seats
Bottom line
It's a sad but not unexpected day for the A380. Air France has become the first airline in the world to retire all A380s, which means the airline has moved forward the timeline by about 2.5 years. And to think the A380s were only an average of about nine years old…
I think it goes without saying that other airlines will reduce their A380 fleets as a result of the current pandemic, though now the big question is if any other airlines will retire the aircraft type altogether.
What do you make of Air France retiring the A380, and do you think any other airlines will retire all A380s?