It looks like Thai Airways will be the latest airline to retire the A380 due to the coronavirus pandemic.
Thai Airways retiring all six Airbus A380s
Thai Airways is currently restructuring, and as part of this it has been revealed that several types of aircraft will leave the fleet. Most significantly, Thai Airways plans to retire its fleet of six Airbus A380s.
This makes Thai Airways the third airline to be retiring its entire A380 fleet, after Air France and Lufthansa. On top of that, the jury is still out on the future of the A380 fleets of Etihad Airways and Qatar Airways.
Thai Airways has never really had a very well developed strategy with the A380:
It seems like the airline mostly bought the A380 for prestige, which is what motivated a lot of Thai Airways' bad decisions over the years
The airline used the A380 for flagship routes to London, Frankfurt, Tokyo, etc., but struggled with load factors and yields
With such a small fleet of A380s, there wasn't much efficiency to the fleet
In addition to retiring A380s, Thai Airways also plans to retire its Boeing 747 and Airbus A330 fleets. We already knew that Thai Airways would retire its 747s, as the airline put its entire 747 fleet on sale. In the case of the A380, Thai Airways had previously put two of the planes on sale, suggesting the airline would have a fleet of just four of these planes.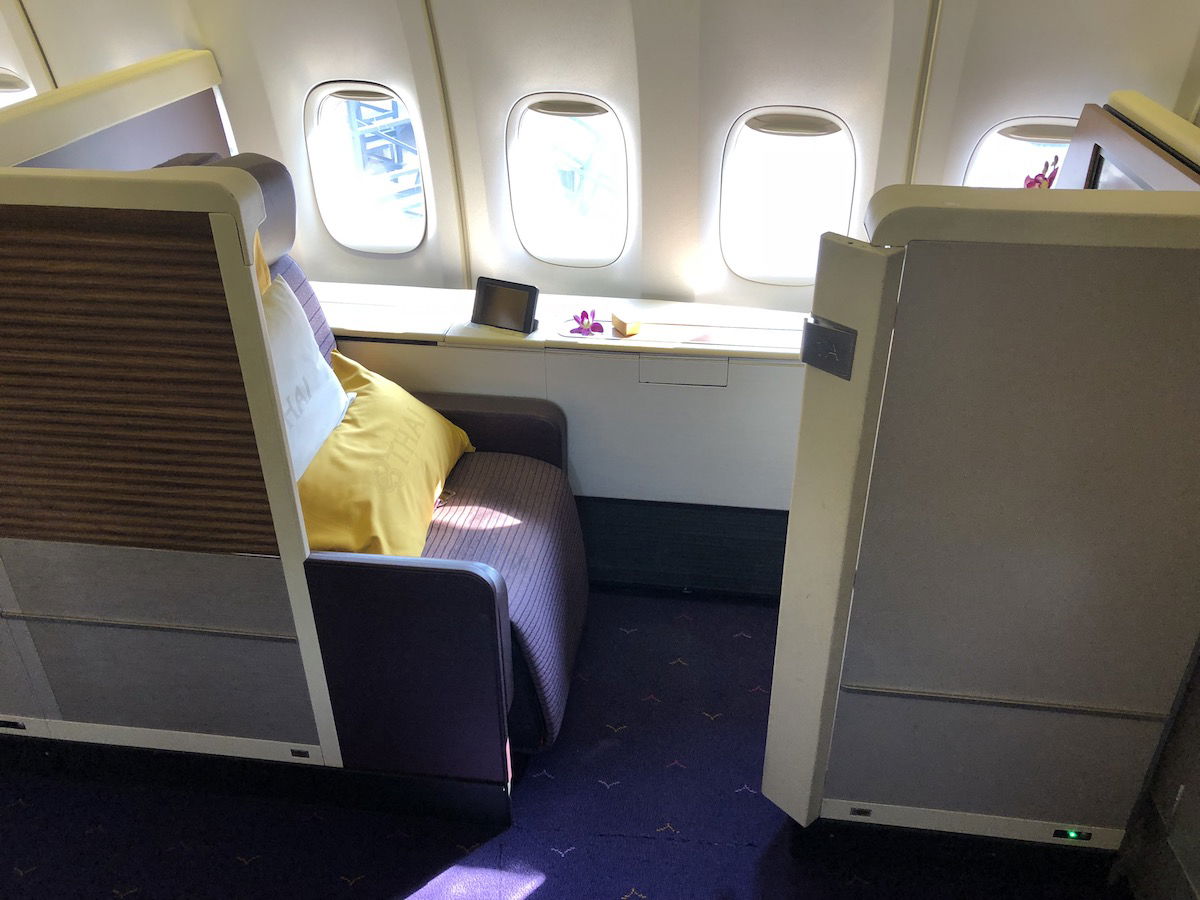 Thai Airways' 747 first class
The end of first class for Thai Airways?
At this point it seems highly likely that Thai Airways will eliminate first class, which sure is a shame. Admittedly the airline never made money on this product, but rather kept it out of prestige and for the royals.
In recent years the airline has only offered first class on the 747 and A380, so with both of these planes being retired, it doesn't seem like Thai Airways has much of a future for first class.
Interestingly Thai Airways is supposed to take delivery of three new Boeing 777-300ERs shortly, which allegedly feature first class. However, it's questionable if the airline will even take delivery of these planes at this point, and for that matter I doubt the airline would continue offering separate services for just three planes.
I've always enjoyed my flights in Thai Airways' first class, and in particular will miss Thai Airways' excellent first class lounge in Bangkok, which I considered to be one of the best in the world.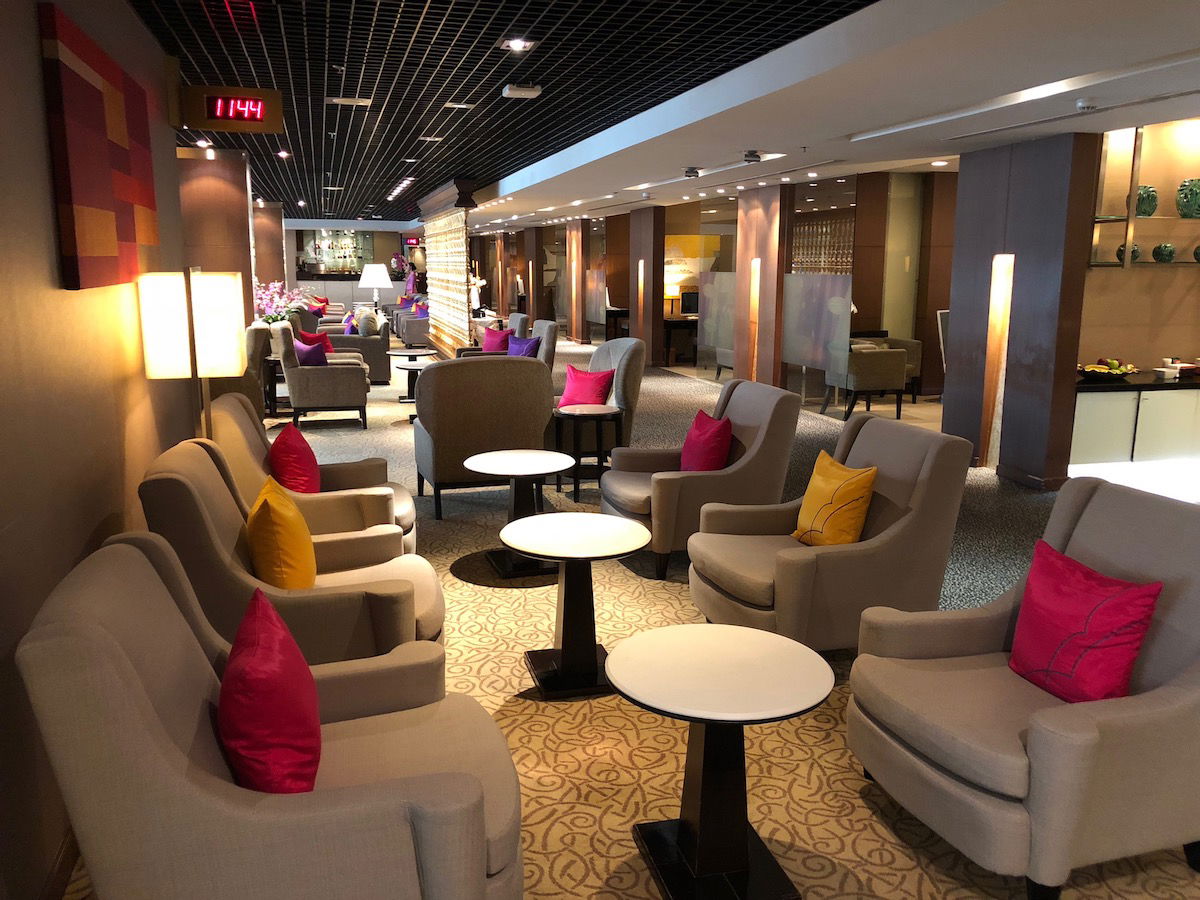 Thai Airways' excellent first class lounge Bangkok
Bottom line
Thai Airways will be retiring its fleet of six Airbus A380s, making it the third airline to retire its entire A380 fleet. On top of that, the airline will be retiring 747s and A330s, but we already knew that was happening.
With this, it seems highly likely that Thai will also eliminate first class, given that this was historically limited to the A380 and 747.
What do you make of Thai Airways' planned A380 retirement?
(Tip of the hat to Simple Flying)