American has Flagship Lounges at select airports (including Chicago, London, Los Angeles, and New York), which are their international first class lounges. However, oneworld allows their Emerald members to use the Flagship Lounges, so they tend to get crowded.
Keep in mind that on most international American flights you'll have a lot more Executive Platinum members than first class passengers (American doesn't even offer a first class product on much of their longhaul fleet)..
Interestingly American doesn't have a Flagship Lounge in Dallas. It's their biggest hub, so on one hand you'd think they would have one. But they don't. And I'd guess the reason is because of how many Executive Platinum members there are.
It would be sort of impractical to run a Flagship Lounge if literally hundreds of passengers at a given time had access to it. And for that matter I guess they assume that Dallas-based Executive Platinum members are already hub captives, so they don't have to do anything to further incentivize them to fly American.
But as View from the Wing has pointed out, this wasn't always the case. American used to have a Flagship Lounge inside the Dallas DFW Airport "A" Concourse Admirals Club. And it's still there. Only it's part of the Admirals Club.
When you enter the A23 Admirals Club you'll be checked in on the ground floor, and then will take the elevator up a level to the lounge. When you step out of the elevator you'll be facing a desk which is staffed by agents. Turn around and walk behind the elevator, either on the left or right side.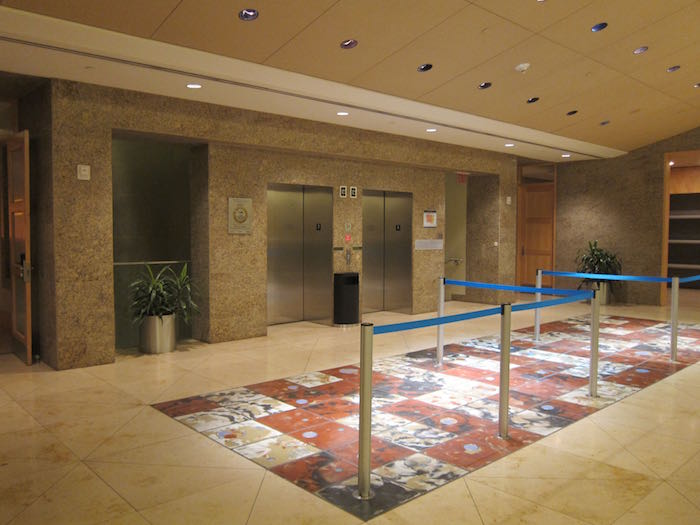 There you'll see two rooms with a good amount of seating, plus a meeting room. This is the former Flagship Lounge, and it's consistently empty. Like, the rest of the "A" Concourse Admirals Club is generally quite crowded, but I've never seen another soul in either of these rooms. Ever. It's almost bizarre.
Each side has an unmanned reception desk.
And behind it is a bunch of seating.
The two rooms are separated by the "board room" in the middle, though you can walk between both sides.
One of the other cool things is that this section of the lounge has a bathroom which no one ever seems to use, and it's also a single person bathroom. Given how much Mexican food American serves on their flight, that's probably something more people should take note of. 😉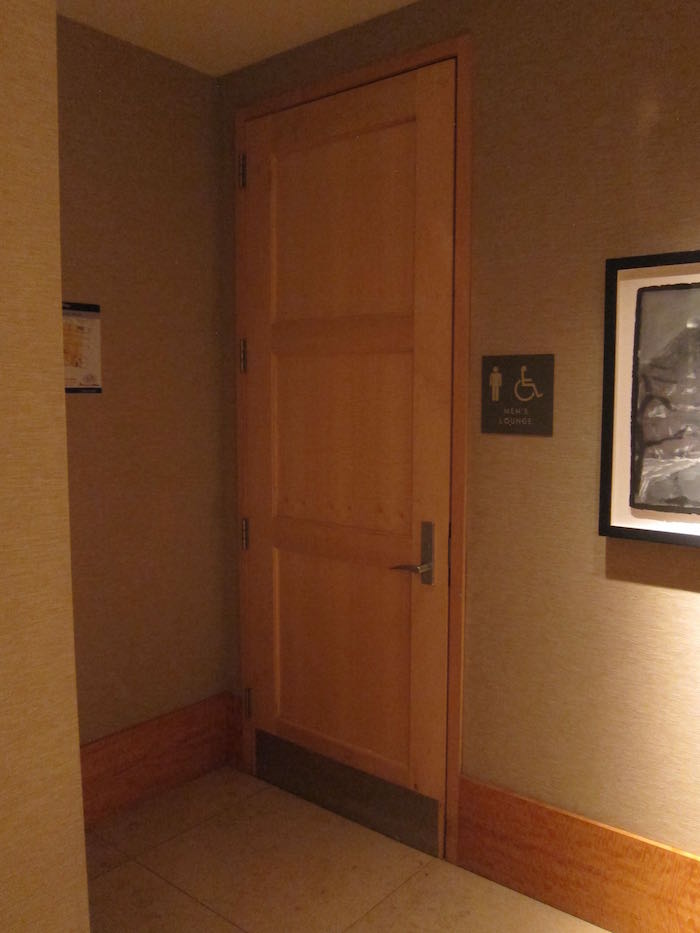 The former Flagship Lounge is also connected directly to the fitness room, which is a one-of-a-kind amenity which I love when I have a long layover.
Anyway, there's nothing actively awesome about the lounge, other than how quiet is. And that actually is actively awesome, given how busy the lounge otherwise is.
I propose we all start hanging out in that section of the lounge. Then when you see someone else in that area, you'll automatically know they're a part of our community.
Truth be told I don't visit the Dallas Admirals Club as often as I used to, given the amazing American Express Centurion Lounge at the airport. That being said, when I have a connection of less than 90 minutes and I'm not flying into/out of the "D" Concourse, it's much more practical to use an Admirals Club than the Centurion Lounge.
Have you ever used/seen the "secret" part of the Dallas Admirals Club? And will you use it now?