I fly American Airlines more than any other airline, given what a big presence the company has at my home airport of Miami. I've had Executive Platinum status with the airline for well over a decade. This is American's top published tier status (American also has Concierge Key, but that's invitation-only, and not something I'm likely to ever earn).
I just realized I've never written a post dedicated specifically to this status, so that's what I wanted to do in this post. How do you earn Executive Platinum status, what are the perks, and is it worth it? In separate posts I covered the value of Platinum Pro status, Platinum status, and Gold status.
How to earn AAdvantage Executive Platinum status
Nowadays you can earn elite status in the AAdvantage program by racking up Loyalty Points, which is American's elite currency. For context, here's how many Loyalty Points you need to earn in order to qualify for the various AAdvantage elite tiers:
AAdvantage Gold status requires 40,000 Loyalty Points
AAdvantage Platinum status requires 75,000 Loyalty Points
AAdvantage Platinum Pro status requires 125,000 Loyalty Points
AAdvantage Executive Platinum status requires 200,000 Loyalty Points
Loyalty Points are different than redeemable AAdvantage miles, as your Loyalty Points total resets every calendar year.
With AAdvantage, the elite status qualification year runs from the beginning of March until the end of February of the following year. In other words, the 2023 elite year runs from March 1, 2023, through February 29, 2024. Status earned during this elite year would be valid all the way through March 31, 2025 (there's a one month buffer after the end of the status year).
You can earn Loyalty Points through a variety of methods, ranging from credit card spending to flying. You earn one Loyalty Point per dollar spent on a credit card, so $200K in eligible credit card spending would earn you the status. Note that the number of miles flown is in no way factored into earning status — you could qualify for Executive Platinum status without stepping foot on a plane.
For more on how to qualify, see my guide on the AAdvantage Loyalty Points program, and my guide to earning Loyalty Points with credit card spending.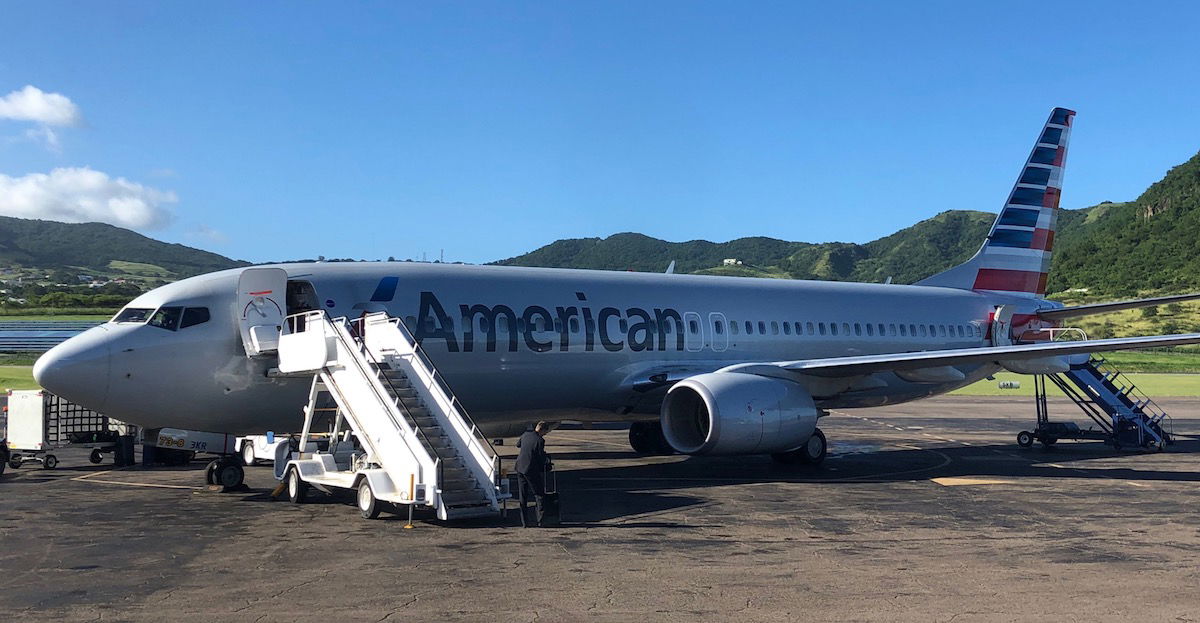 AAdvantage Executive Platinum status benefits
AAdvantage Executive Platinum status comes with a variety of perks, ranging from complimentary upgrades, to Loyalty Point Rewards benefits, to lounge access, to extra legroom seating. Let's go over the details of each of these perks.
I'll rank them roughly in the order that I value them, starting with the most valuable perks.
Complimentary upgrades within North America
AAdvantage Executive Platinum members receive unlimited complimentary space available upgrades within North America, including for up to one travel companion:
Complimentary elite upgrades can start clearing up to 100 hours before departure, and Executive Platinum members have priority over other elite tiers (all elite tiers offer complimentary upgrades, so the main benefit of being Executive Platinum is the higher priority)
Complimentary elite upgrades also apply on award tickets, which isn't the case with other elite tiers
Within each elite tier, upgrades are prioritized by your rolling 12-month total of Loyalty Points, so the more Loyalty Points you rack up, the better your odds of being upgraded
American and Alaska offer reciprocal elite upgrades, and you can read more about how that works here
How often should you expect upgrades to clear as an Executive Platinum member? It really depends on the routes you fly, the days of the week you fly, etc. American has gotten much better at selling first class seats over the years, leaving fewer seats for upgrades.
Don't expect that you'll always clear your upgrades — I'd say that Executive Platinum members maybe clear upgrades an average of 50-70% of the time, but people will have wildly varying experiences. I know some people who have upgrades clear 90% of the time, and some people who have upgrades clear 20% of the time.
See my guide to American's complimentary elite upgrades.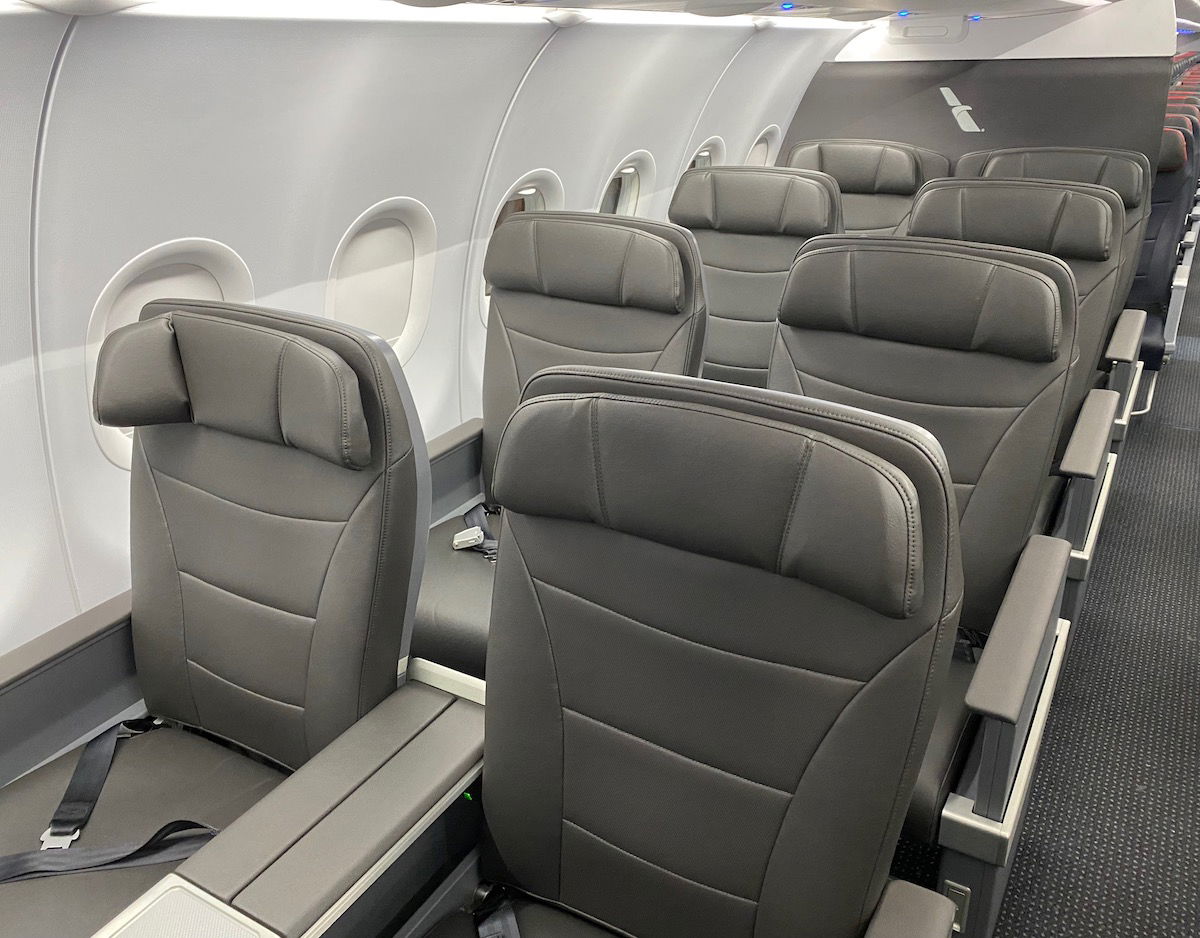 Access to Loyalty Point Rewards
This isn't directly tied to elite status, but American has the Loyalty Point Rewards program, whereby you can select benefits when earning a certain number of Loyalty Points over the course of the program year. This is also how you can earn systemwide upgrades, which are a benefit that many appreciate, since it allows you to upgrade to business class on long haul flights.
For example, at 175,000 Loyalty Points you could select two systemwide upgrades, and at 250,000 Loyalty Points you could select four additional systemwide upgrades. If you don't value those all those much, there are all kinds of other perks you can select, including bonus miles.
See my guide to American Loyalty Point Rewards.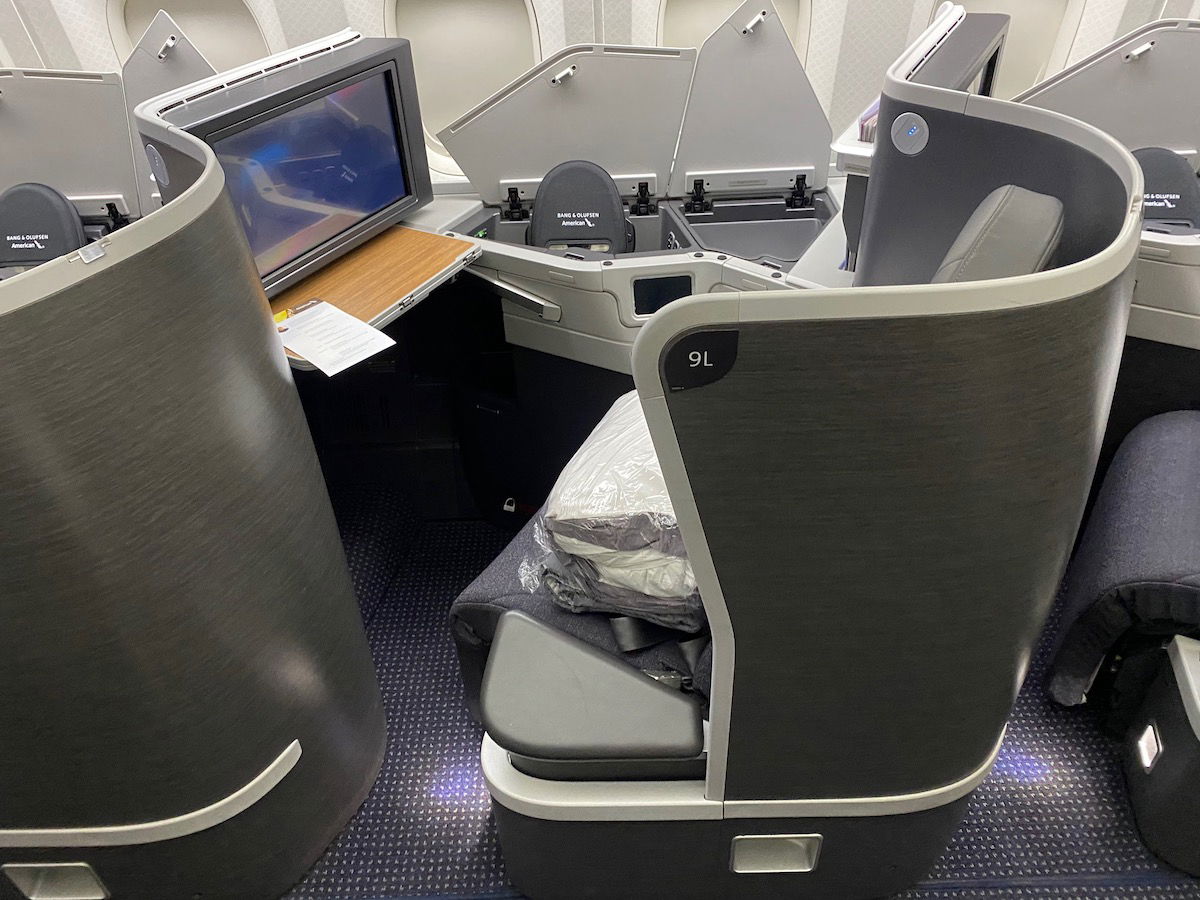 oneworld Emerald status (including lounge access)
AAdvantage Executive Platinum automatically gets you oneworld Emerald status, which I'd consider to be the most valuable alliance-wide status out there. This offers various benefits when traveling on any of the over dozen oneworld airlines, including priority check-in, priority boarding, and more.
As a oneworld Emerald member you'll also get access to most oneworld first & business class lounges when traveling on long haul international flights. This includes everything from American Flagship Lounges, to the Qantas First Lounge LAX.
See my guide to oneworld Emerald status.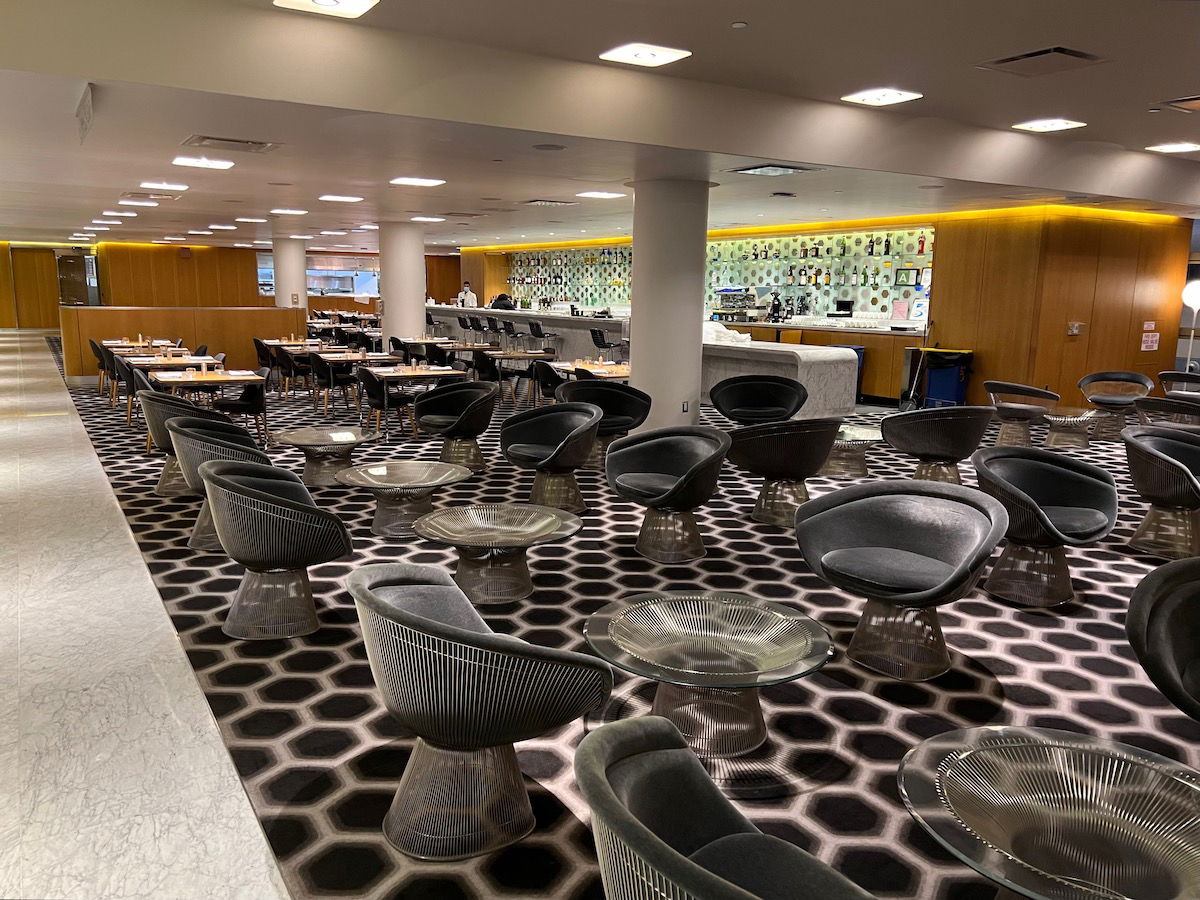 Complimentary Main Cabin Extra seating
AAdvantage Executive Platinum members can receive complimentary Main Cabin Extra seating for them and up to eight companions on the same reservation at the time of booking, subject to availability. This perk applies on flights globally, and not just flights within North America.
Main Cabin Extra is American's extra legroom economy seating, typically in the front of the economy cabin and at exit rows, and it generally offers several extra inches of legroom. Furthermore, Main Cabin Extra offers complimentary alcoholic drinks.
If you're going to be seated in economy, then at least being able to assign Main Cabin Extra seats makes the journey more tolerable.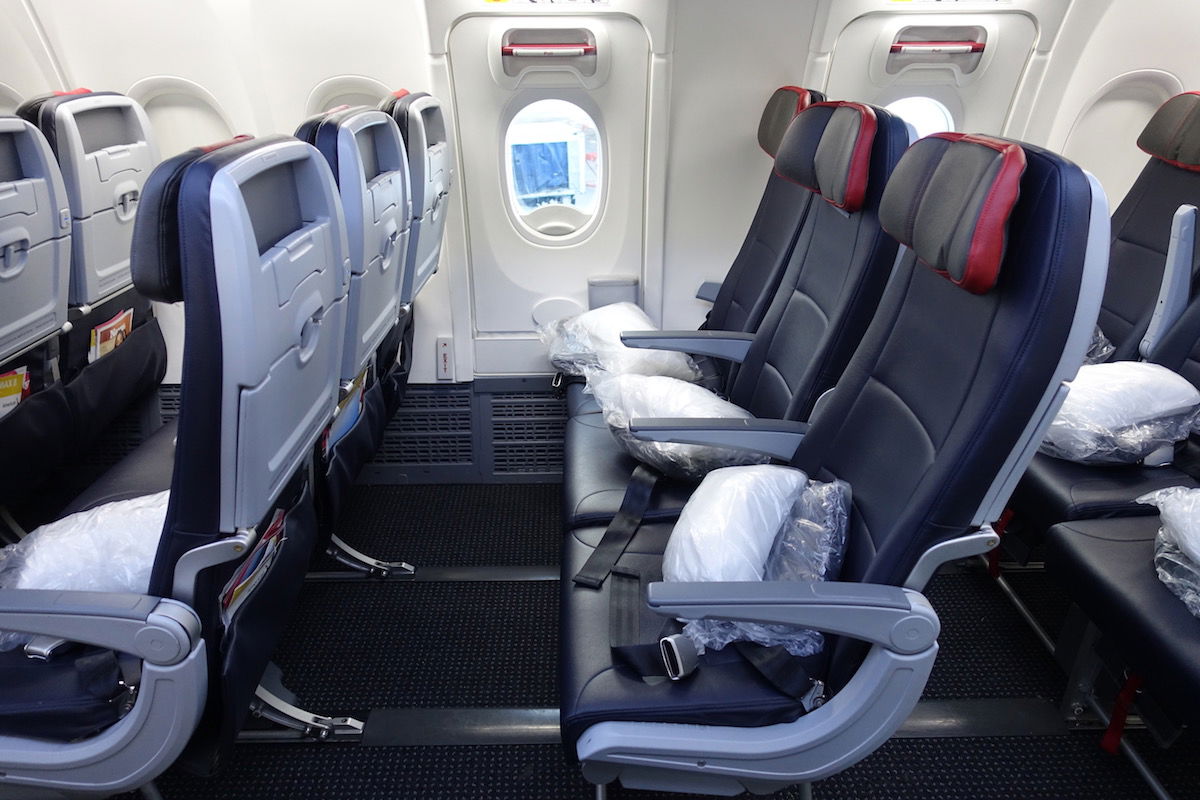 120% status mileage bonus
AAdvantage Executive Platinum members receive a 120% mileage bonus on flights. All AAdvantage members earn 5x miles per dollar spent on American flights, meaning that Executive Platinum members earn 11x miles per dollar spent. This same percentage bonus applies on partner airlines (though mileage earning is calculated differently).
Since all miles from flying qualify as Loyalty Points, this also means that it's easier to requalify for status once you've already earned it, since you'll be earning miles at a faster pace.
Three free checked (priority) bags
AAdvantage Executive Platinum members can check three bags free of charge on all itineraries. The weight limit is ordinarily 50 pounds per bag, but if you're traveling in first or business class, the weight limit is 70 pounds per bag.
Furthermore, your bags will be tagged as being priority. Don't necessarily expect that those bags will consistently come out first at baggage claim, though.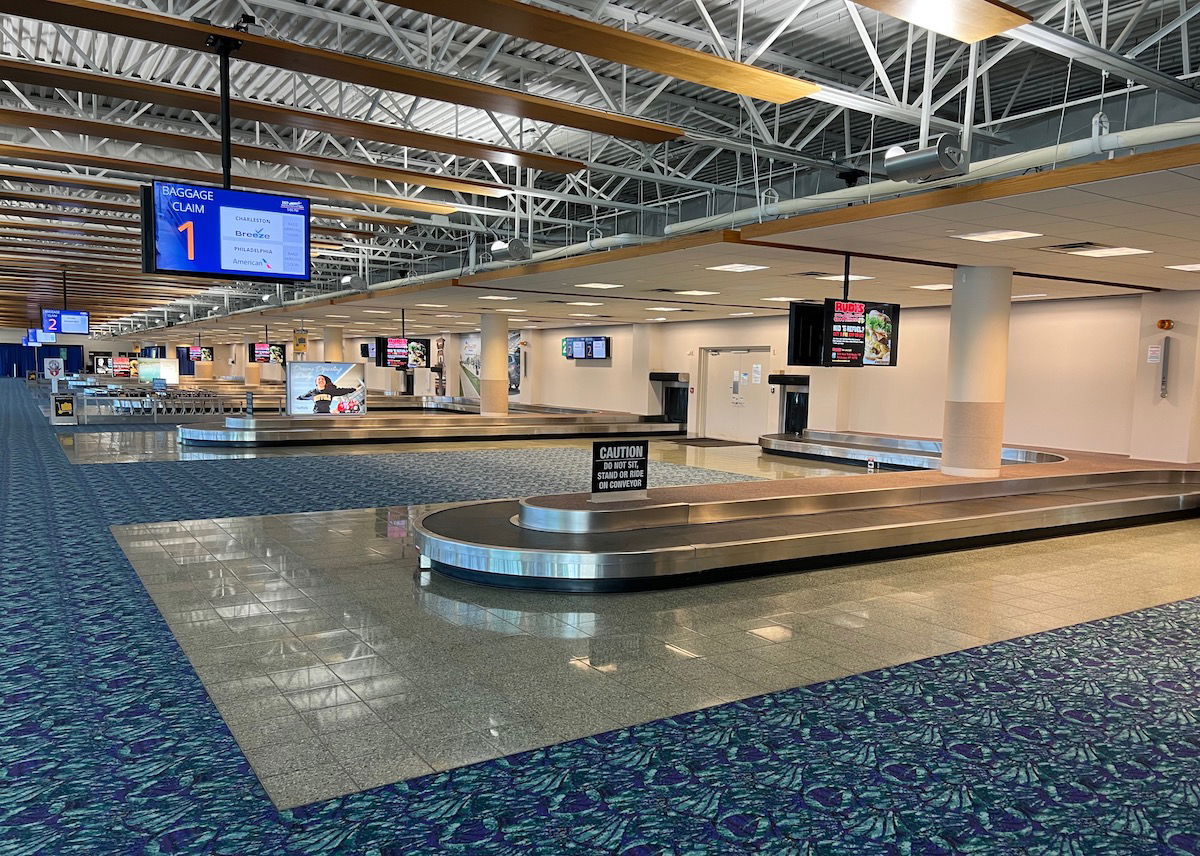 One drink & snack item in economy
To make the travel experience a bit more pleasant when upgrades don't clear, AAdvantage Executive Platinum members receive a free drink and snack when traveling in economy. Just inform the flight attendant of your status (if it's not offered proactively), and you shouldn't be charged for those items.
Since Main Cabin Extra already comes with free drinks, this will generally just result in a free snack.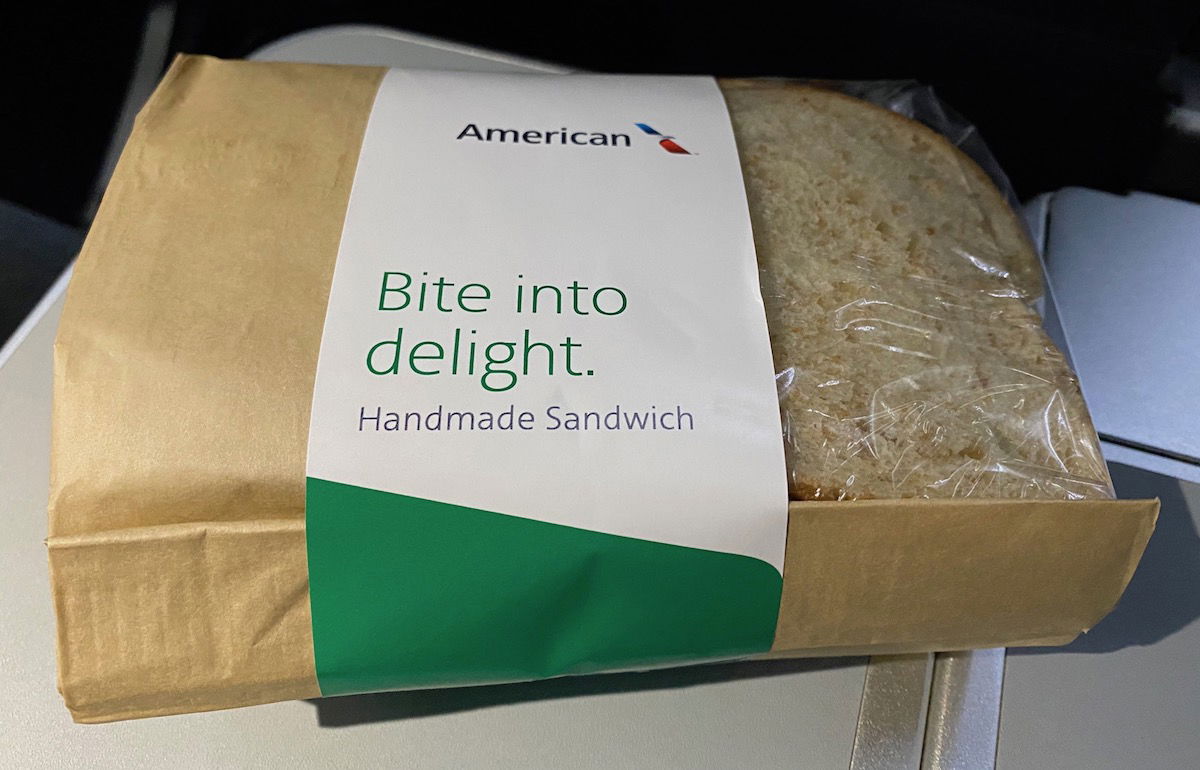 Priority check-in, security, and boarding
AAdvantage Executive Platinum members receive a variety of priority services at the airport, including:
Priority check-in, typically with first & business class
Priority security screening
Priority boarding, typically with first class (group one)
I'd say that of those, the priority boarding benefit is the most valuable. In Miami I find that the priority check-in counter often has longer lines than the regular economy area.
Same day flight changes & priority standby
Executive Platinum members can make complimentary same day flight changes to another flight in the same market. There are capacity controls to this, so don't expect that it will always be possible, even if there are seats available.
Beyond that, Executive Platinum members receive priority standby, as the standby list is prioritized based on elite status. As an Executive Platinum member, you should typically be near the top of the standby list.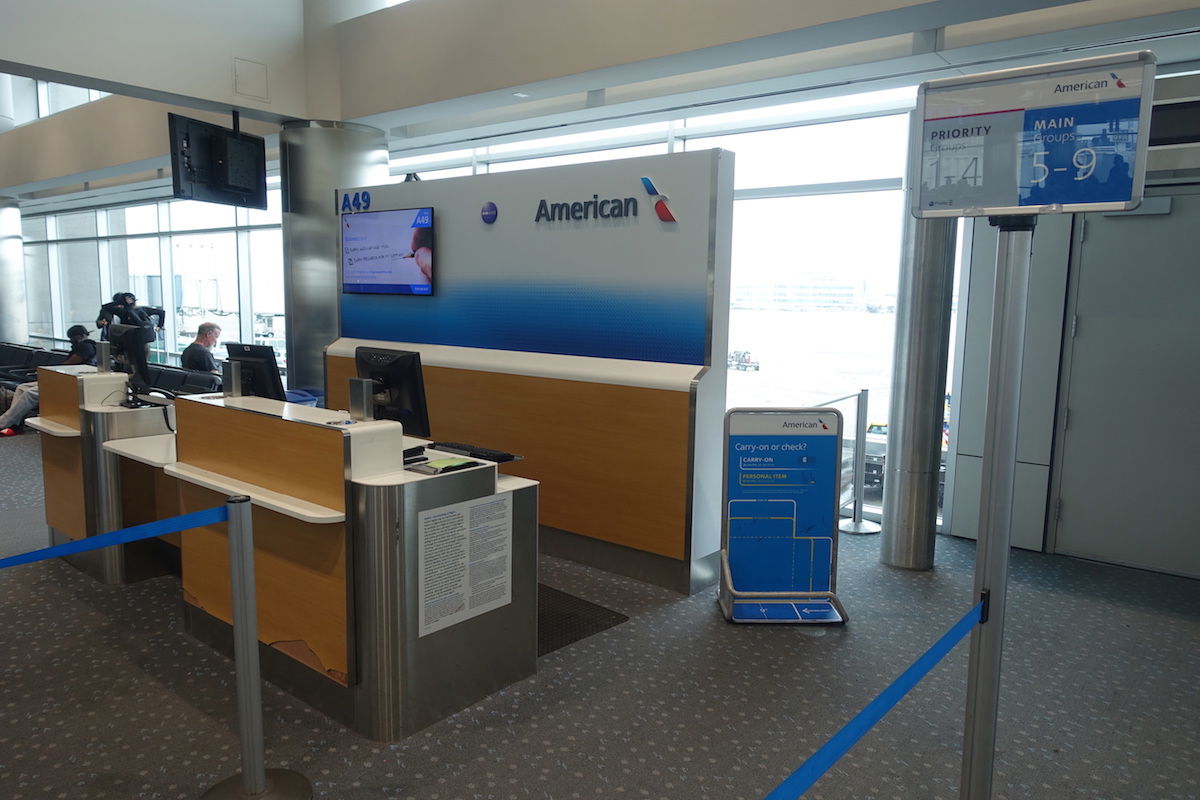 AAdvantage Executive Platinum phone number
AAdvantage Executive Platinum members get access to a special elite phone number. This generally offers much shorter hold times, and agents who are more knowledgable. Having access to this is quite valuable, especially during irregular operations.
In fairness, the Executive Platinum agents aren't what they were a decade ago. Back then they'd do just about everything for you and were ridiculously knowledgable, while that's not the case anymore. It's still better than the standard phone support, though.
Reciprocal elite perks on JetBlue
American and JetBlue have a partnership, and as part of that they offer reciprocal elite perks. This can come in handy if you live in a market where you end up flying JetBlue with some frequency.
When traveling with JetBlue, Executive Platinum members receive priority check-in, priority boarding, priority security, two free checked bags, complimentary Even More Space seats 24 hours before departure, and complimentary same day flight changes. This makes flying with JetBlue a pleasant experience.
See my guide to reciprocal American & JetBlue elite perks.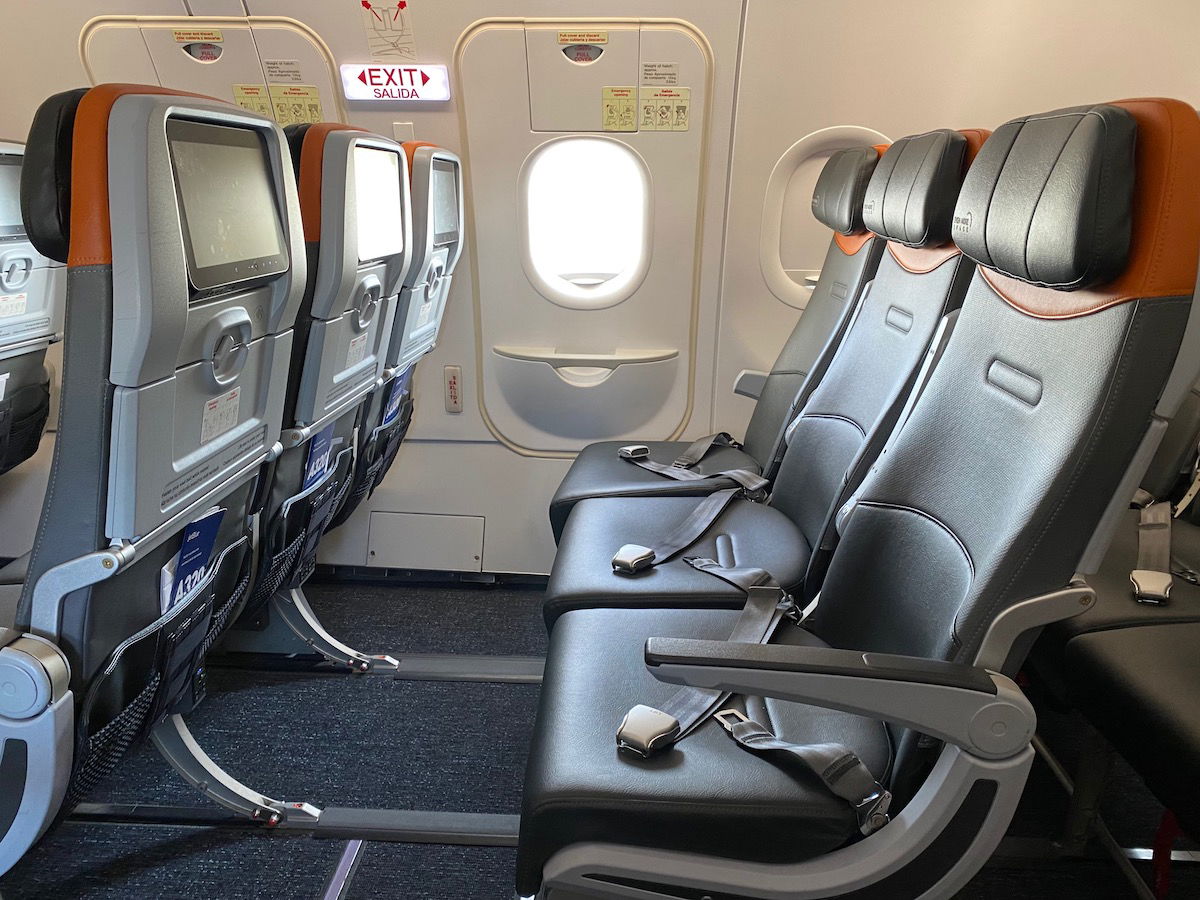 Is AAdvantage Executive Platinum worth it?
There's obviously no one size fits all answer as to whether airline elite status is worth it, as it all depends on where you live, how often you fly, what your travel patterns are, etc.
I will say that generally airline elite status doesn't offer as much value as it used to, as airlines have largely monetized their premium experiences better. Upgrades aren't as readily available as they used to be, and there's just not the opportunity to get outsized value the same way as a decade ago.
With that in mind, here's my take on the value proposition of earning Executive Platinum status:
For many people, Executive Platinum status is easier than ever before to earn, given that you can qualify through credit card spending with the Loyalty Points program; for those who are big credit card spenders, earning Executive Platinum status is easy
Definitely manage your expectations when it comes to first class upgrades; you'll get some, but unless you travel exclusively in less competitive markets during off-peak periods, odds are that you won't be getting upgrades anywhere close to 100% of the time
I do love having oneworld Emerald status, as it makes international travel on oneworld airlines so much more pleasant, with priority services, access to amazing lounges, etc.
There's consistent value with Executive Platinum status in terms of Main Cabin Extra seating, priority services at the airport, etc.
Don't expect much in the way of "soft treatment" as an Executive Platinum member, as American is often viewed as the worst when it comes to frontline employees recognizing elite status
As someone who lives in Miami and flies frequently, I do find Executive Platinum to offer value at the margins. I still end up paying for first class quite a bit, since there are many markets where upgrades are just really difficult. Still, I'd say the value is largely there, especially since I'm not going out of my way to be loyal to the airline.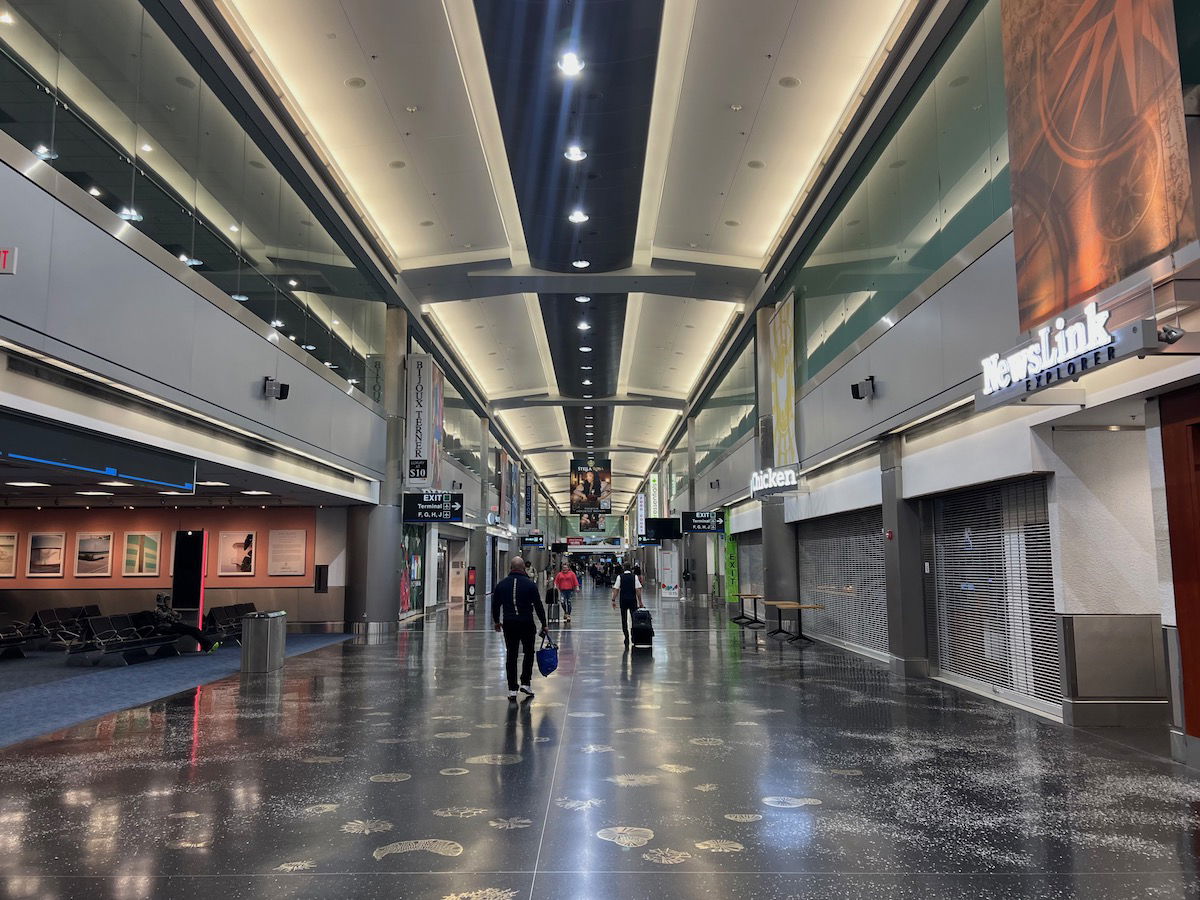 Bottom line
Executive Platinum is American's top published elite tier, and it offers perks like first class upgrades, extra legroom economy seating, priority services, oneworld Emerald status, and a lot more.
The status is fairly attainable nowadays due to the Loyalty Points system. I wouldn't totally go out of my way to earn Executive Platinum if you wouldn't otherwise be a frequent flyer with the airline, but if you fly American a lot, the status sure comes in handy.
If you're Executive Platinum with American, what has your experience been?