When most people think of airline lounges in the US, they probably conjure up images of the Snack Towers Of Sadness (thanks to Tiffany for coining that term!).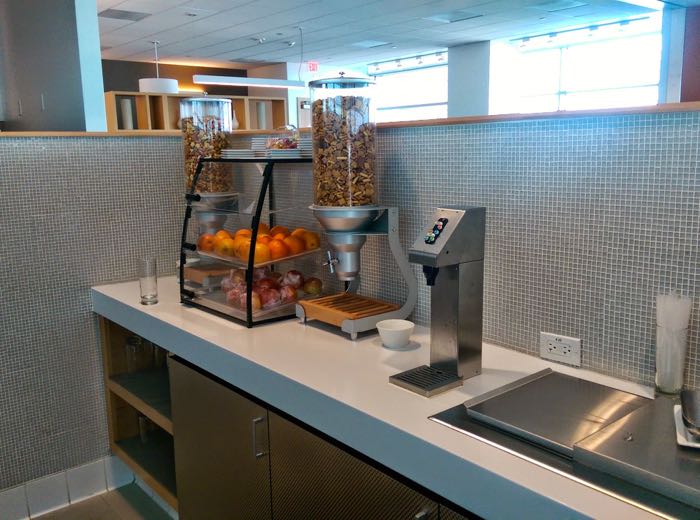 We all know there are some great lounges outside the US, which feature amenities like hour-long full body massages, restaurant quality meals, and even car transfers to the plane.
But are there any US airline lounges which can actually compete? I figured I'd compile a list of my five favorite airport lounges in the US. These are lounges which actually aren't an embarrassment to the largest aviation market in the world.
With that in mind, what are my five favorites, (roughly) in order?
Qantas opened the doors to their new First Class Lounge late last year, which complements the existing oneworld Business Class Lounge LAX.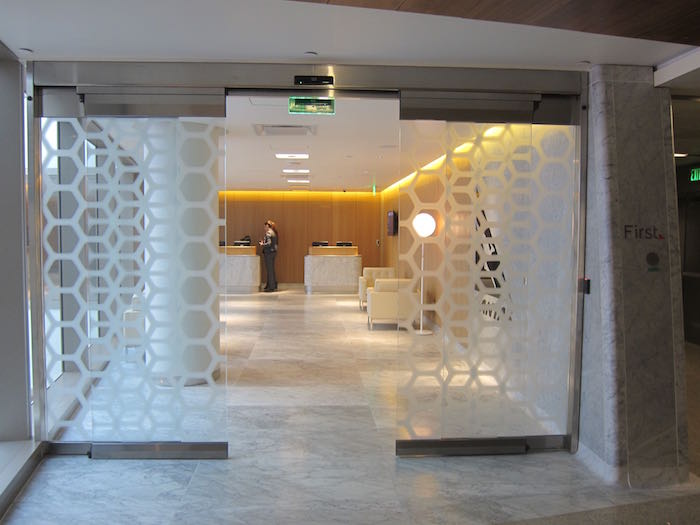 While the lounge lacks views, it makes up for it in style, with the same signature modern interior as the Qantas First Class Lounge Sydney.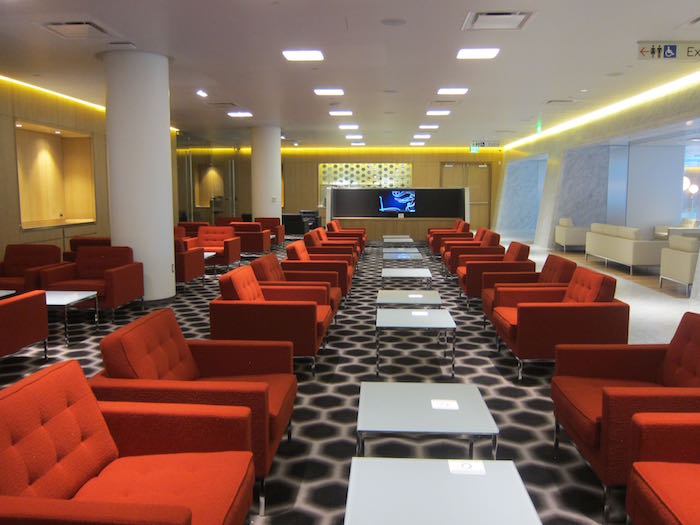 But what really sets this lounge apart is the food. The menu rotates seasonally and is inspired by Neil Perry. As far as I'm concerned, the Qantas First Class Lounge LAX has the best food of any lounge in North America.
It's the only lounge I've been to in the US which serves top notch restaurant quality food. In other words, the food in this lounge can compete with what you'd be served at a top restaurant in LA.
The service in the lounge is also managed by Sofitel, so expect swanky service, from servers in white coats, who always put their other hand behind their back while pouring.
While this is "only" a business class lounge, it's my favorite lounge in the US to hang out in. The food in the lounge is simple, in the sense that you'll be served burgers, flatbread, etc. In other words, everything is very well executed, but it's not really gourmet.
But what sets this lounge apart is just about everything else. For me this is the lounge that it's the most fun to spend time in, since the entire space has such a fun vibe with amazing tarmac views. The staff in this lounge are probably my favorite of any lounge in the world, and I consider many of them to be good friends.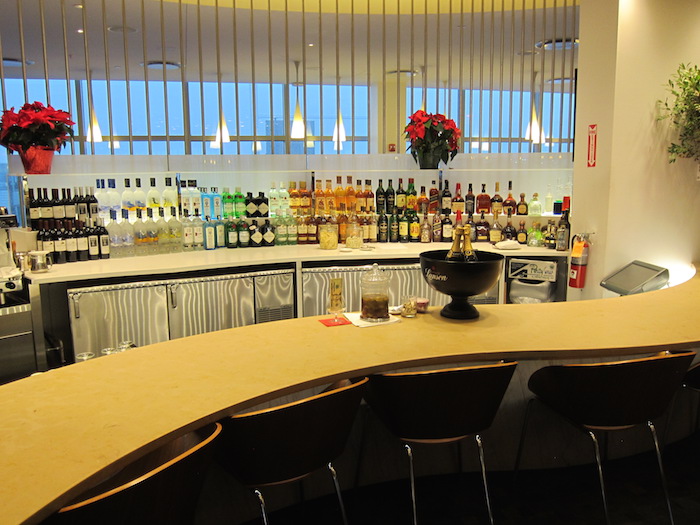 Furthermore, the lounge also has a pretty awesome spa. If you're flying Virgin Atlantic (or Delta to London), you receive a complimentary treatment, ranging from a massage to a haircut. Getting your hair cut with a glass of champagne while having views of the tarmac is a pretty special experience for an aviation geek.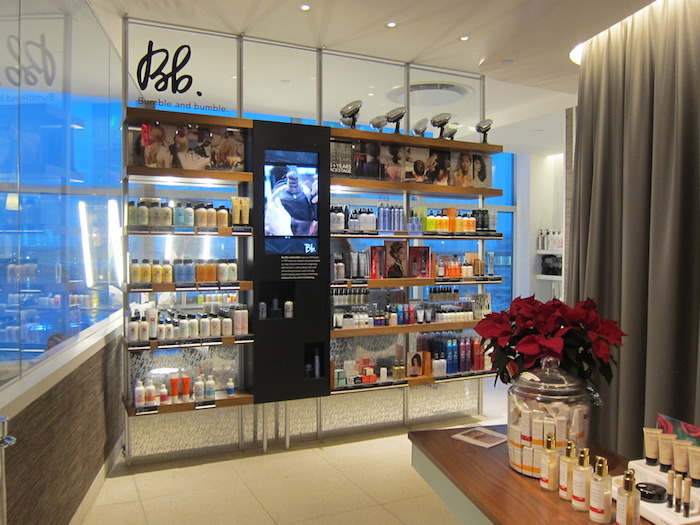 While I love the Qantas First Class Lounge LAX, it's not actively fun to spend time there, if that makes any sense. In other words, I'd arrive two hours before departure for an amazing meal, but that's it. Meanwhile at the Clubhouse, I'd absolutely arrive way early, as it's a place from which it's fun to get some work done, play a game of pool, get your hair cut, etc.
The new Tom Bradley International Terminal LAX is an impressive space, and definitely one of the top terminals in the US. As such, the terminal actually has some decent lounges. While the Qantas First Class Lounge is still my favorite, the shared Star Alliance First Class Lounge LAX is also quite nice.
It's a small space with table service and a good food/drink spread. The lounge never gets as crowded as the Qantas Lounge, given that access is limited to first class passengers (meanwhile at the Qantas Lounge, oneworld Emerald members also get access).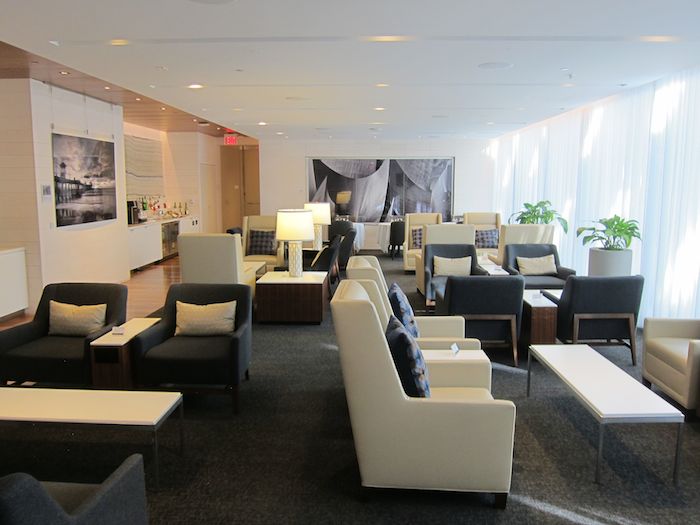 In addition to a small buffet, there's a good a la carte menu available. I'd describe the food as good, though not amazing. In other words, you can tell you're at an airport.
But what really makes the lounge awesome is that it's connected to the Star Alliance Business Class Lounge LAX, which is one of my favorite business class lounges in the US. This lounge is much more fun to spend time in, once you've had something to eat. There's a beautiful outdoor deck, an interior "balcony" overlooking the rest of the terminal, etc.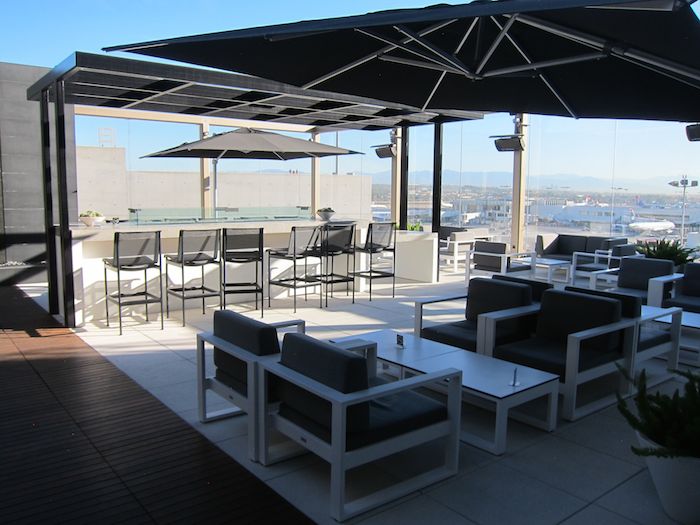 While I love Lufthansa's First Class Terminal in Frankfurt, their US ground experience isn't typically quite as exceptional. However, there's exactly one airport in the US with a dedicated Lufthansa First Class Lounge, and that's New York JFK.
The First Class Lounge is located inside of the Senator Lounge. It's a fairly small space, though has table service, so you can have a good meal while waiting for your flight.
Generally I recommend just going up there for the meal, and then heading back downstairs to the Senator Lounge to hang out.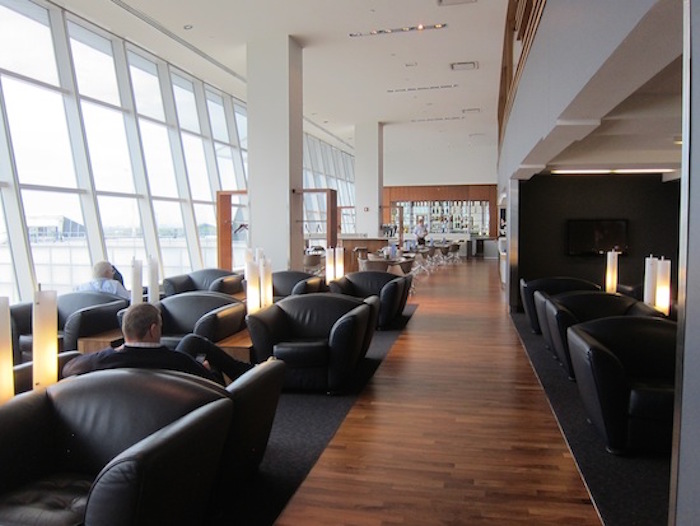 When it comes to Centurion Lounges, the one in Dallas is my favorite. It really is amazing what American Express has done to innovate the domestic lounge experience. We're used to crappy lounges run by US airlines, while the Centurion Lounges are much higher quality, and in many cases you're paying even less for access to them.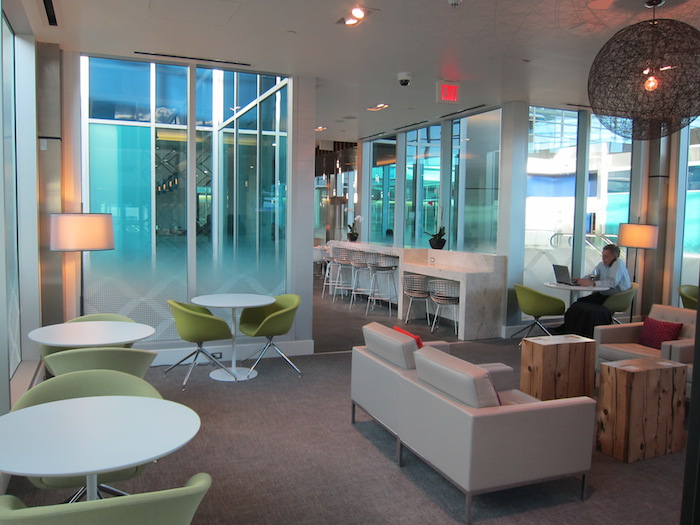 While perhaps not the healthiest food in the world, the Centurion Lounge DFW has one of the tastiest and most "feel good" spreads (unless we're talking about how you feel when you board your flight, after having eaten half of a Mexican restaurant). But who doesn't love some tacos, chips & guac, etc.?
What also makes this lounge awesome is the spa, where you can get a complimentary 15 minute massage, facial, or manicure. Nothing breaks up a day of MD-80 flying like a strong 15 minute massage.
This lounge deserves a spot on the list simply because of how easy it is to get access. For the annual fee of an American Express Platinum Card, you get access to what's a lounge which I'd say is comparable in quality to the best international business class lounges in the US.
Bottom line
While the above order probably varies on my mood, all things considered I'm fairly certain the above five are my five favorite lounges. What I know for sure is that:
The Qantas Lounge LAX has the best food of any lounge in the US
The Virgin Atlantic Clubhouse JFK is the most fun lounge in the US to hang out in
The Centurion Lounge DFW represents an amazing value for the frequent American flyer
With that in mind, I'm curious how you guys feel. What are your favorite airline lounges in the US?