Welcome to my next trip report series, which will cover a recent ski trip that we took to the French Alps. You can expect reviews of Lufthansa's A340 first class, Air Dolomiti's E195 business class, and a few luxury hotels.
Why we took this trip
A majority of the trip reports that I've published recently have been "pure" review trips, which is to say that I traveled exclusively to be able to review certain airline products, with some hotel reviews thrown in as well. This includes my whirlwind Aeroplan adventure, my four trips across the Atlantic, and my new era of German business class trip.
This trip was more of a vacation, in the sense that Ford went with me, and we actually spent some time on the ground. The main focus of this series will be reviews of a few luxury hotels, though there will also be some flight reviews.
Why did we decide to go to the Alps? Well, Ford likes skiing (I enjoy being in pretty places with snow, but not necessarily skiing), so we try to go on at least one ski trip every year. While the US has lots of resorts with great skiing conditions, you can't beat the quality of hotels and the amazing dining options you'll find in Europe, even in places like Aspen.
I by no means want to suggest that the trip was cheap, but I do think you get a lot more value at ski resorts in Europe than the United States, as there are actually some exceptional hotels that are significantly less expensive than the top ski hotels in the United States, while including a lot more.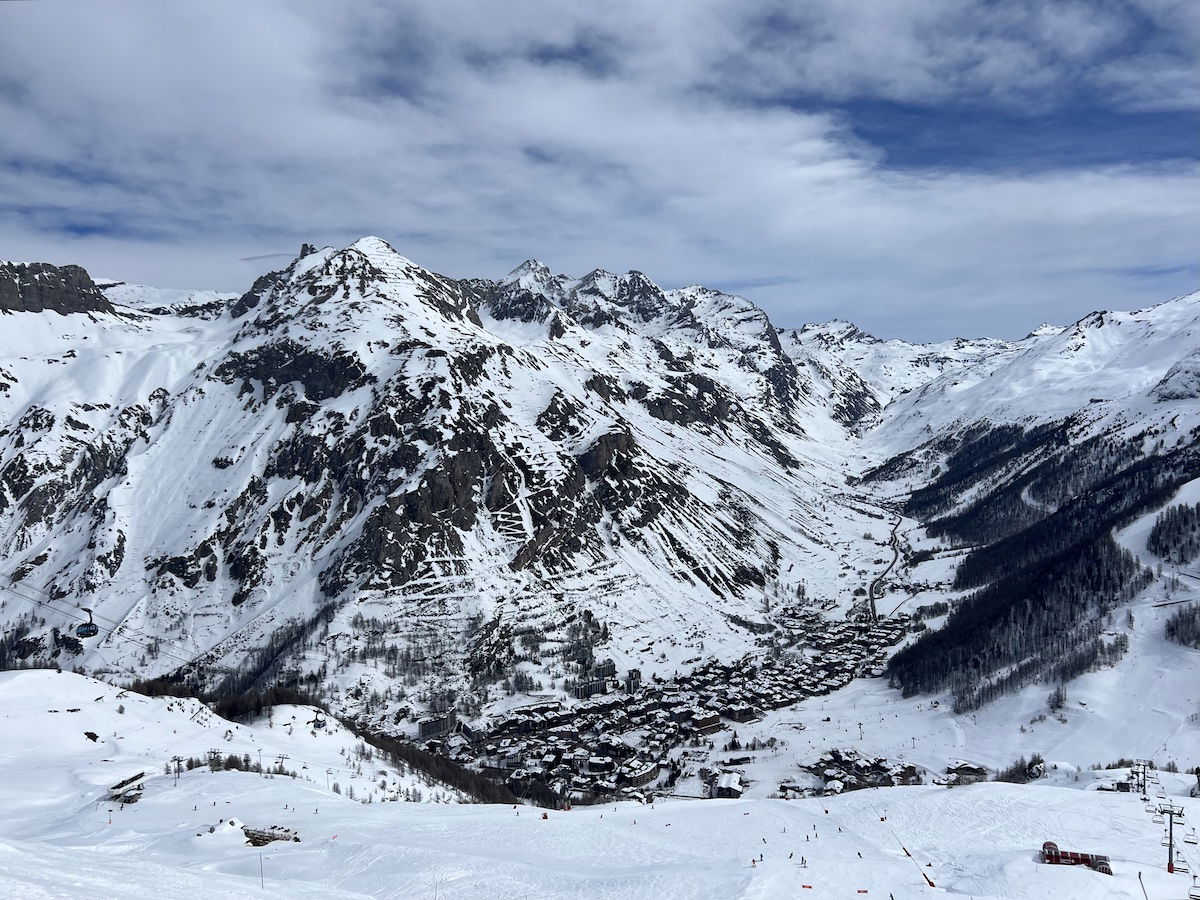 The airlines we flew on this trip
Even though we'd be spending most of our time on this trip in France, the most convenient major airport to fly into for many skiing destinations is Geneva, Switzerland (GVA).
For the outbound portion of this journey, I managed to snag some Lufthansa first class award availability. I've reviewed Lufthansa's 747-8 first class many times before, so my goal was to review Lufthansa's A340-600 first class, given that the airline recently brought back these jets.
I managed to book the following around a week in advance, for 100,000 Air Canada Aeroplan points plus $74.34 in taxes and fees per person (the first flight was in first class, while the second flight was in business class):
3/14 LH425 Boston to Munich departing 9:05PM arriving 9:25AM (+1 day)
3/15 LH2384 Munich to Geneva departing 11:20AM arriving 12:30PM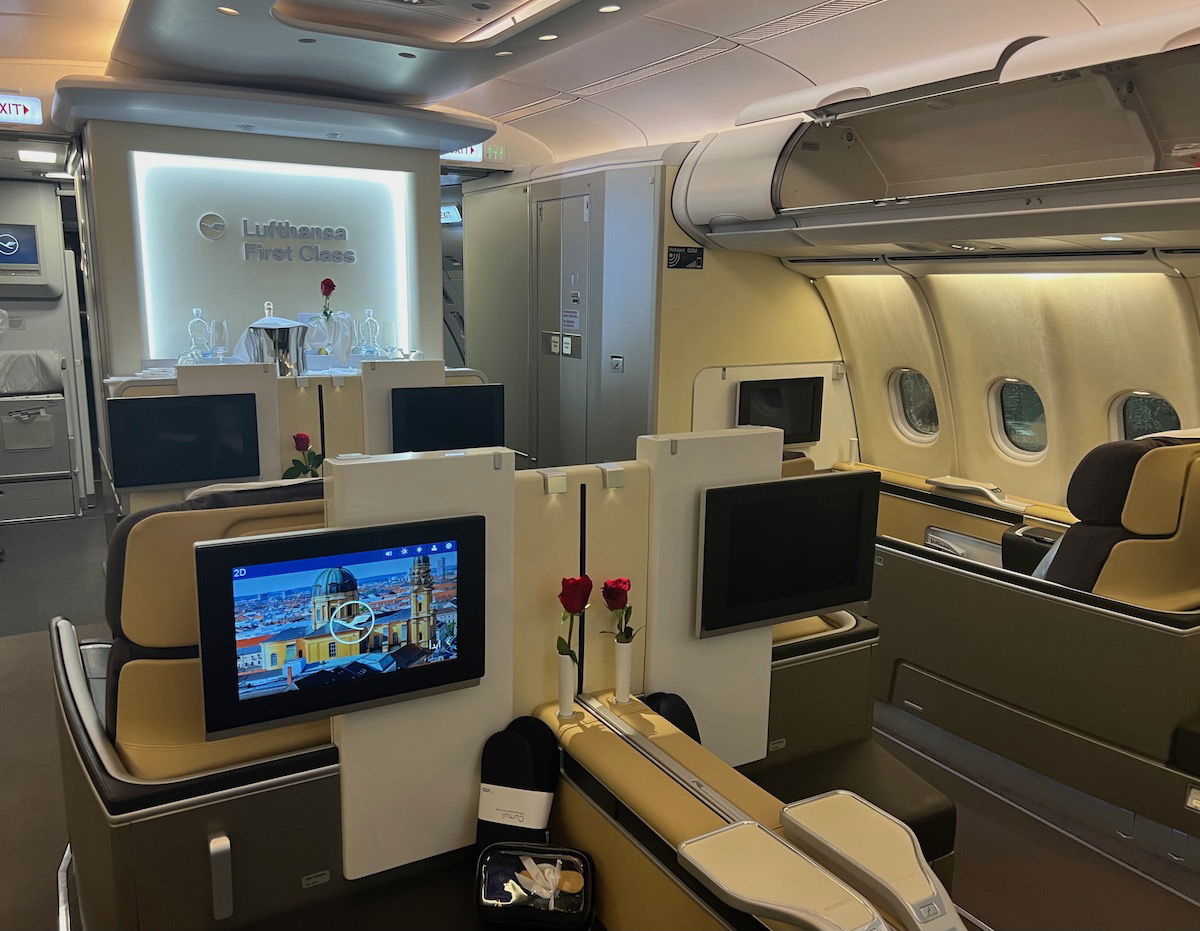 Not only was I looking forward to reviewing Lufthansa's A340-600 first class, but I was also looking forward to experiencing Air Dolomiti's E195 business class, which is currently operating on behalf of Lufthansa between Munich and Geneva.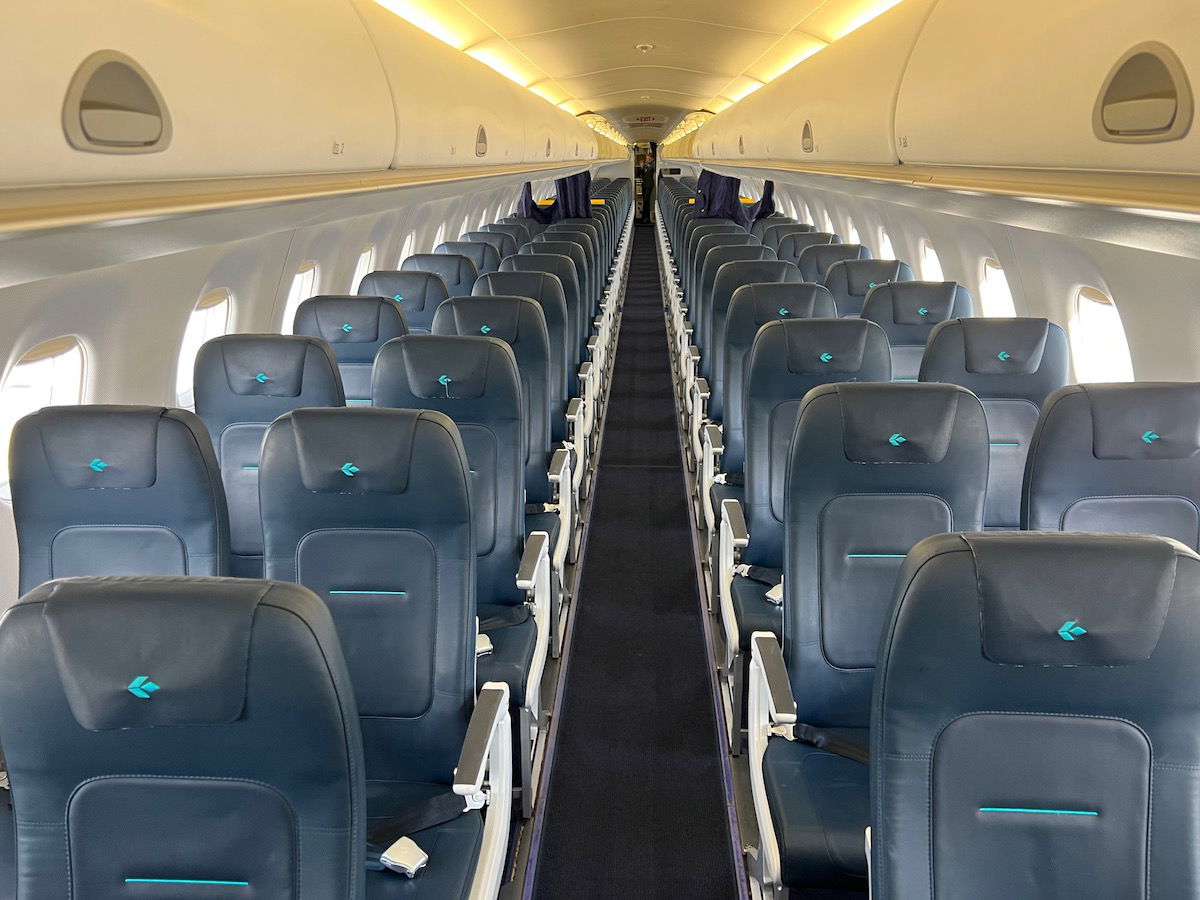 In addition to flight reviews, you can expect reviews of the following lounges:
For the return portion of the trip, we ended up booking Emirates A380 first class from Milan to New York. This became bookable several days before our return, and I booked it using 102,000 Emirates Skywards miles plus $150 in taxes and fees per person.
I won't be reviewing this flight, simply because I've recently reviewed Emirates' A380 first class on the same route in the other direction, and virtually nothing has changed (except caviar is now officially "unlimited"). I know some might enjoy an updated review, but I'm trying to keep my trip reports moving along, and I'd rather put my efforts into reviewing a new product on an upcoming trip.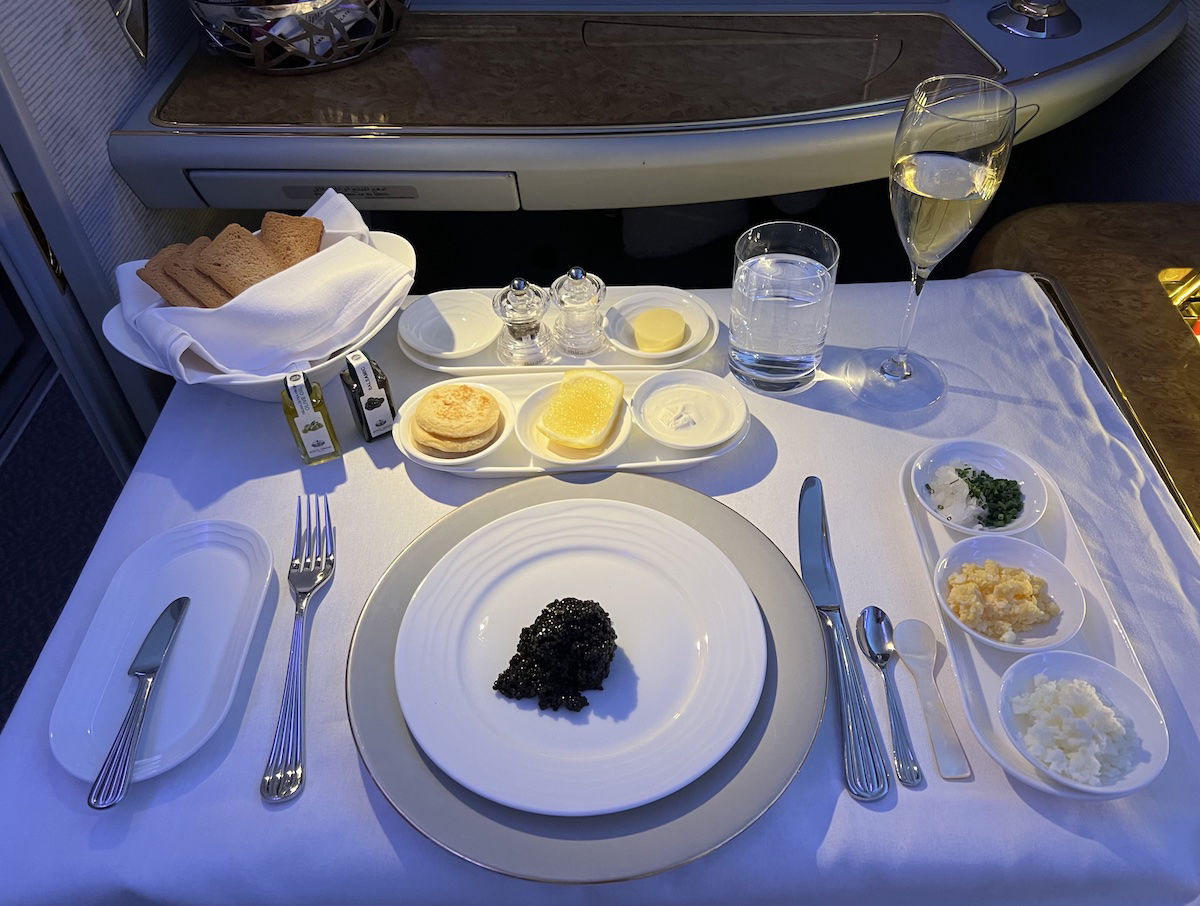 The hotels we stayed at on this trip
During this trip we stayed at three different hotels, all of which were new to us.
We first had a night in Geneva, and decided to stay at The Woodward Hotel, which belongs to Oetker Collection. I had never stayed at an Oetker Collection hotel before, but had heard great things about the brand, so was excited to experience it. The Woodward has only 26 accommodations, and is an all-suite property.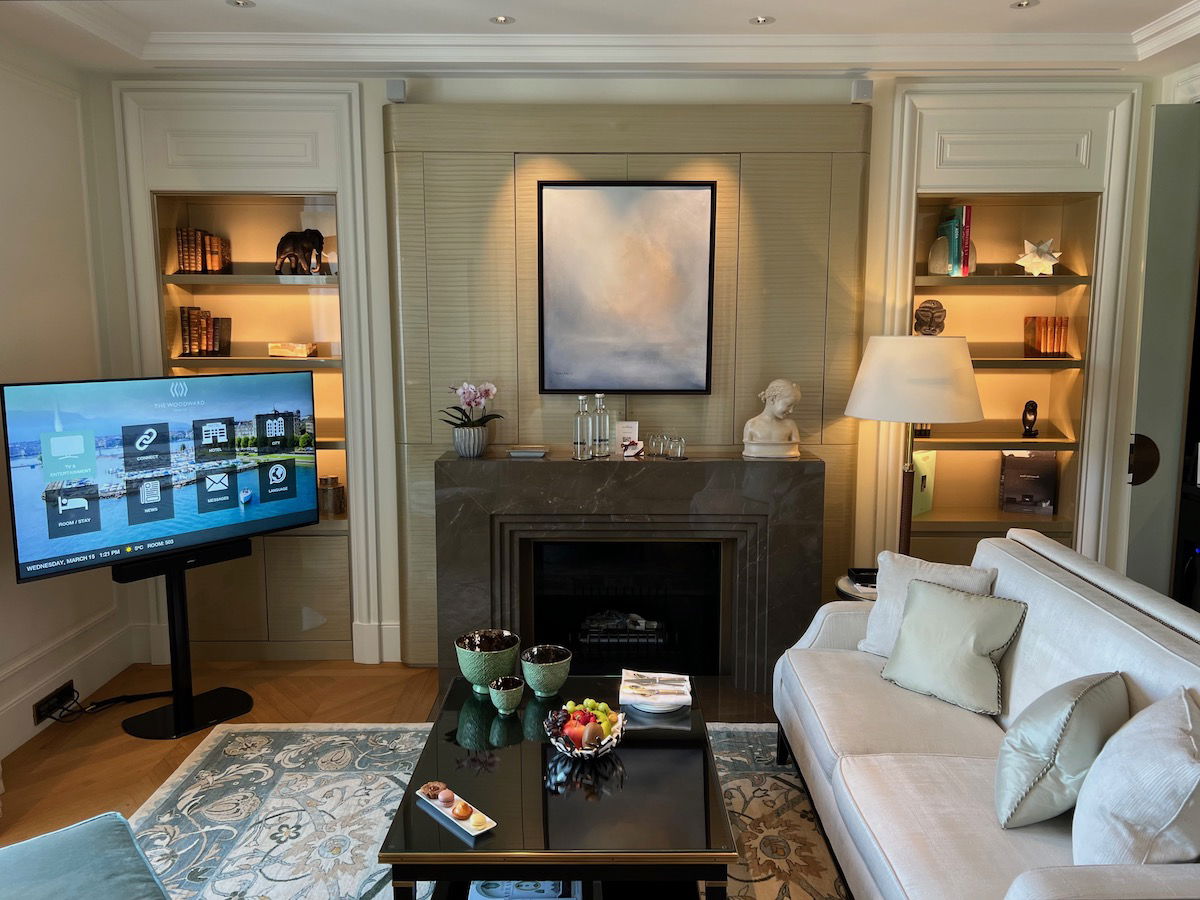 Next up, we stayed at Airelles Val d'Isère. I've become a huge fan of Airelles in the past year. It's a French hotel brand with just five properties, and prior to this stay we had stayed at three of them — Airelles Courchevel, Airelles Saint-Tropez, and Airelles Gordes. We figured that this year we'd check out the brand's other ski property, Airelles Val d'Isère, and it sure didn't disappoint.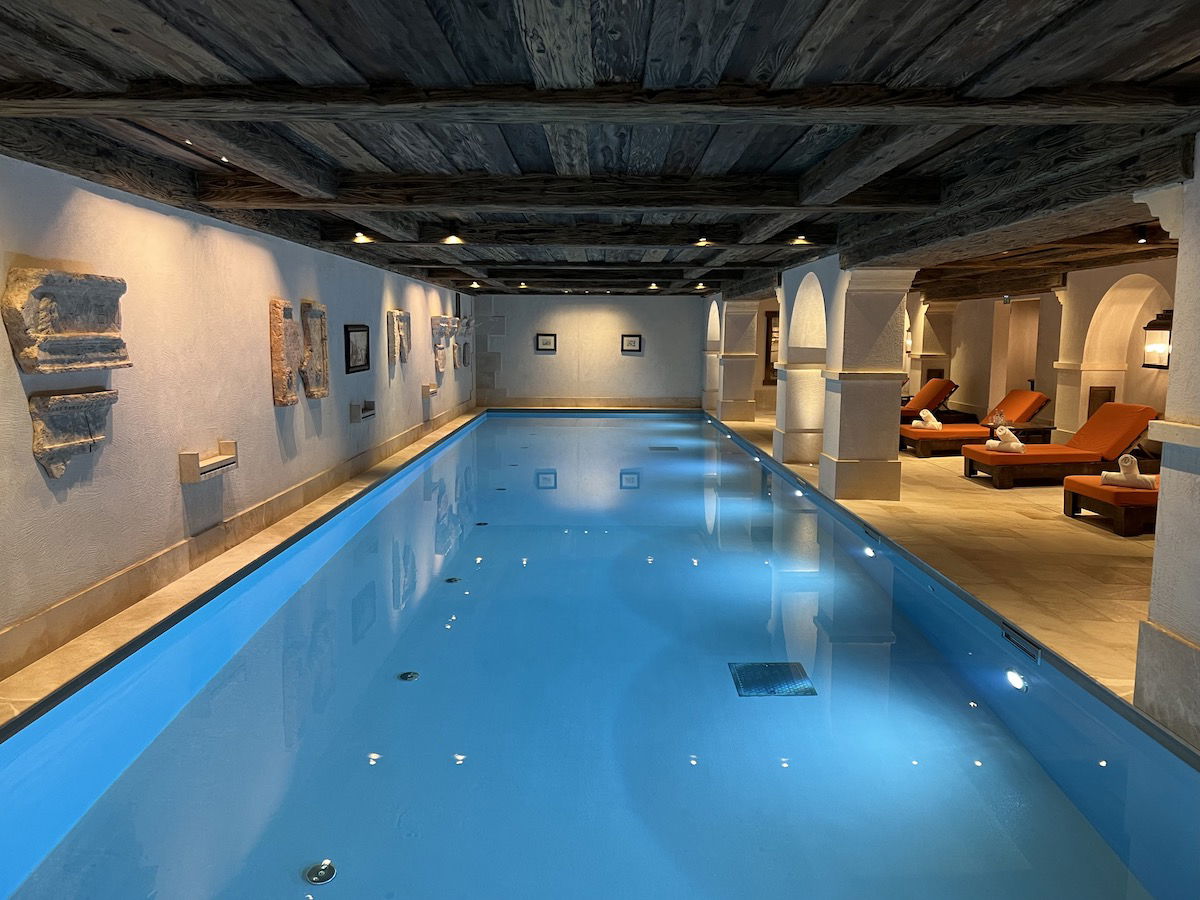 Lastly, we decided to check out the Four Seasons Megeve on the way home. I'm a huge fan of Four Seasons, though I was curious to see how the global hotel brand compared to some of the more "local" options.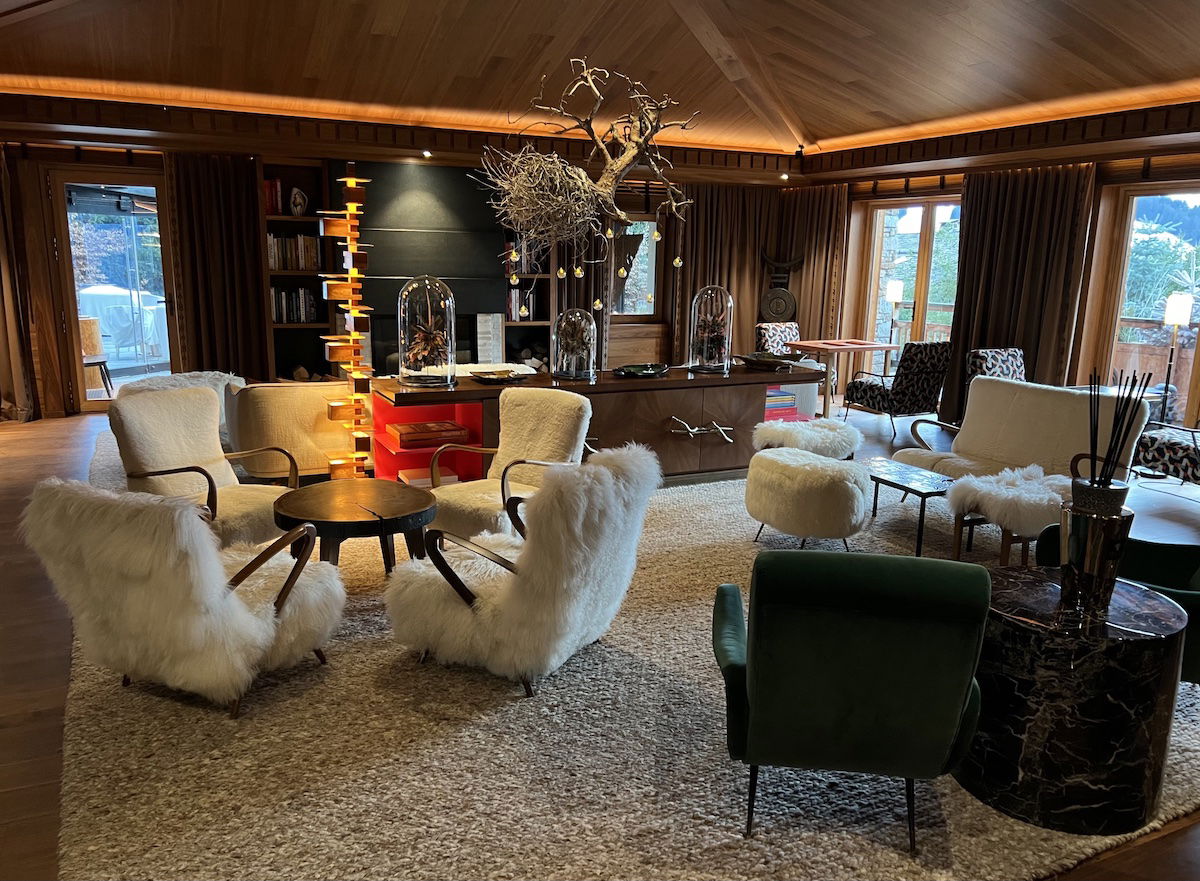 In the individual review posts I'll talk more about how we booked each of these hotels.
I totally understand that these luxury non-points hotel reviews interest some and not others. I've done a lot of points travel content lately, and still enjoy checking out some luxury properties belonging to other hotel groups, including some local and more boutique options.
Bottom line
My next trip report series will cover a recent ski trip in the French Alps, and will include reviews of Lufthansa's A340 first class and Air Dolomiti's E195 business class, as well as reviews of The Woodward Geneva, Airelles Val d'Isère, and Four Seasons Megeve. Thanks for reading, and stay tuned!