In April 2021, French lawmakers voted to ban short domestic flights. This law will finally be going into effect in the coming days, causing airlines to cancel some routes. While this no doubt sounds drastic, the practical implications are fairly limited.
France's ban on domestic flights
As of April 2022, France will ban domestic flights for routes that could be covered in under 2hr30min by train. This is an effort by the government to lower carbon emissions from air travel. This vote was made by the National Assembly, and then there were two more sets of votes before this was formally approved.
Interestingly this had been voted on shortly after it was announced that the French government would more than double its stake in Air France-KLM, which came with some significant provisions. This new rule is part of an overall effort by France to reduce carbon emissions by 40% by 2030, bringing them back down to 1990 levels.
As France's Industry Minister, Agnes Pannier-Runacher, described this update at the time:
"We know that aviation is a contributor of carbon dioxide and that because of climate change we must reduce emissions. Equally, we must support our companies and not let them fall by the wayside."
France had been considering all kinds of measures to reduce emissions from aviation. For example, in September 2020 I wrote about how the country was considering adding the world's highest aviation eco-tax, which could be 400 EUR one-way for long haul business class flights.
Other ideas under consideration included banning flights where there are train connections of less than four hours, and even banning the construction of new airports and expansion of existing airports.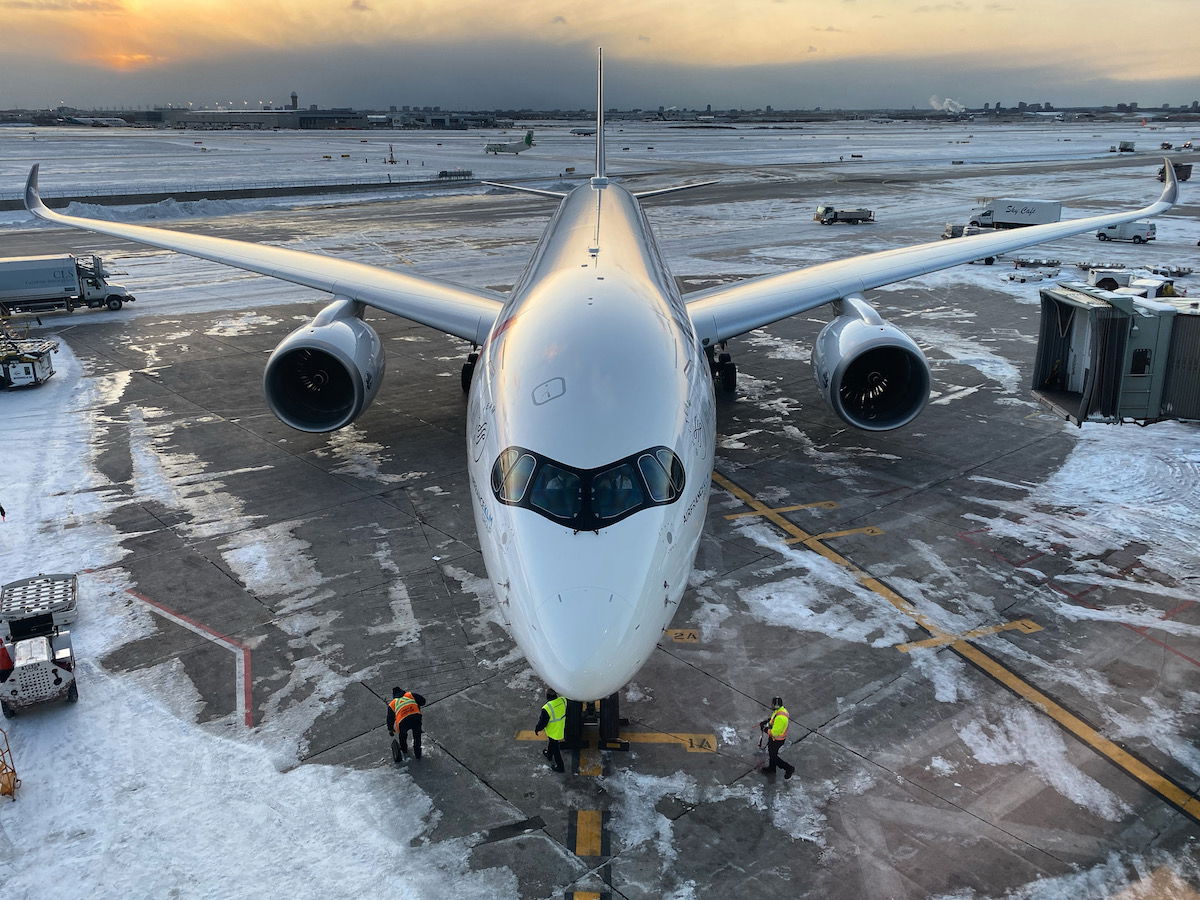 How many routes are impacted by this?
This new measure of banning short haul domestic flights might sound drastic, but how many flight routes are actually impacted by this new rule? Of the 108 pre-coronavirus domestic routes in France, this impacts… five routes. Yep, just five.
This includes the following (flights from Paris Charles de Gaulle aren't impacted):
Paris Orly to Bordeaux
Paris Orly to Lyon
Paris Orly to Nantes
Paris Orly to Rennes
Lyon to Marseille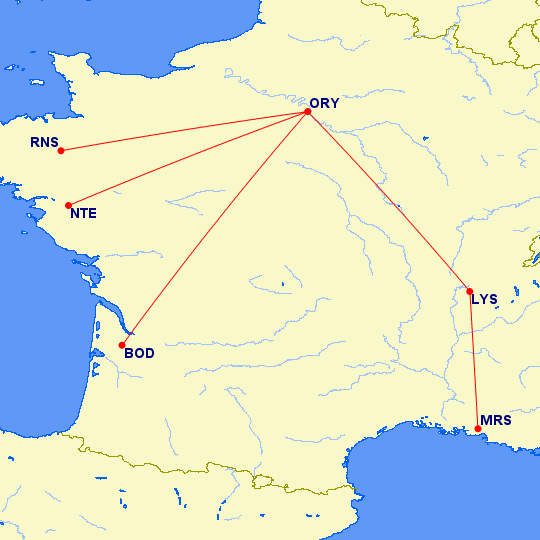 So this bans roughly ~4.6% of domestic flight routes. Admittedly these are probably some of the more high frequency routes, so it probably represents more than 4.6% of total domestic capacity, but still. I'd hardly call this revolutionary, and I doubt this will materially impact Air France's financial performance.
Why are flights from Paris Charles de Gaulle not impacted? It's because the law is intended to target those flying exclusively within the country, so it doesn't impact those connecting off long haul flights.
In the case of Paris Charles de Gaulle, these routes can continue to exist, to serve passengers who are connecting from other markets (though local passengers can book them as well). I haven't been able to compare schedules, but I can't help but wonder if frequencies were simply increased out of Charles de Gaulle to make up for cuts out of Orly…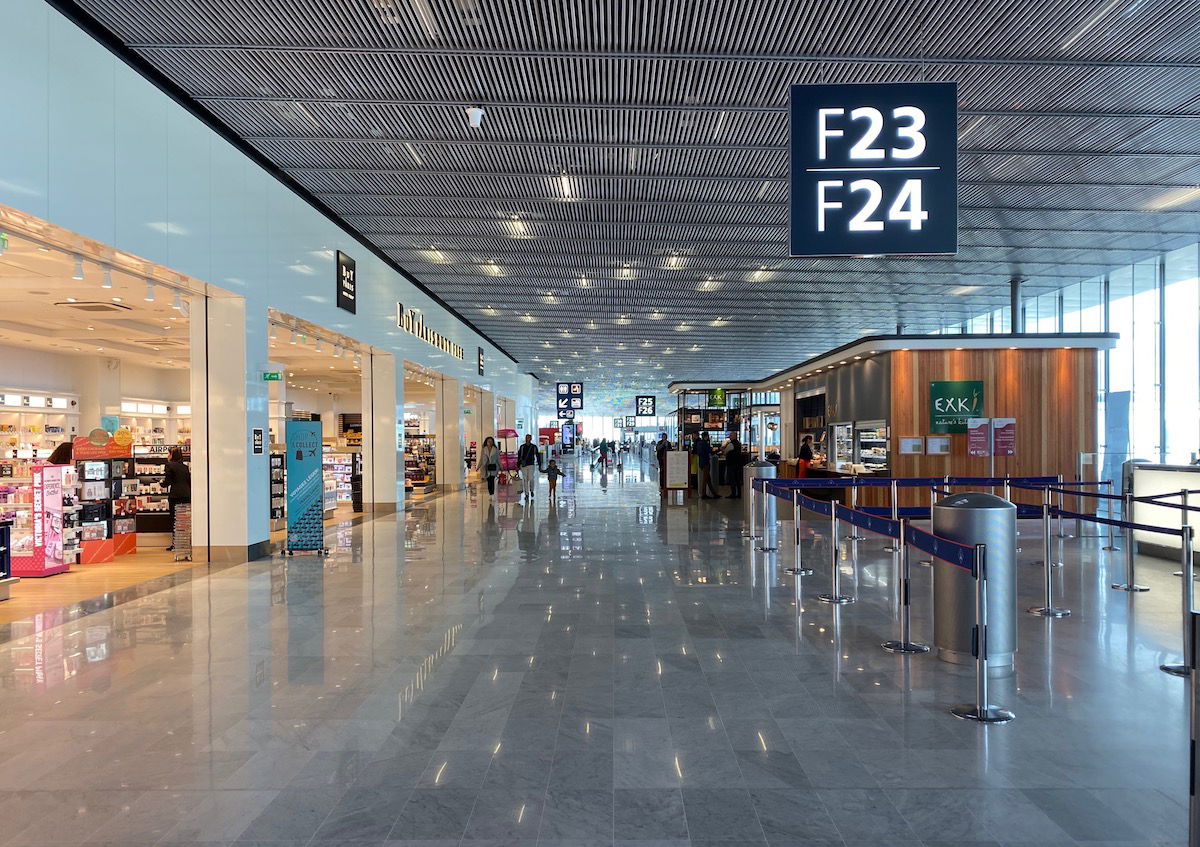 Bottom line
As of April 2022, France is banning domestic flights in markets that could be covered by trains in under 2hr30min. This is part of a larger plan to reduce emissions in the country, and came in conjunction with the government increasing its stake in Air France-KLM last year.
This new law impacts just five of the 100+ domestic routes in France, so the implications aren't that major. At least it won't have nearly as bad of an impact on the French aviation industry as the introduction of the world's highest aviation tax, for example.
What do you make of France banning short haul domestic flights?