---
A couple of months ago I earned Hilton Honors Diamond status through the Citi Hilton Reserve Card, and in Budapest figured I'd choose the Hilton for my first stay as a Diamond. Hotel rates were expensive throughout the city and the Hilton had award availability for just 30,000 Honors points per night given that it's a category five property, so it seemed like a no brainer.
The Hilton is located in the Castle District, which boasts amazing views of the Danube River and Budapest.
The hotel itself is rather tired and in need of a renovation, though I knew that coming in. It's in a very historic part of town so that shouldn't be a huge surprise either.
When we arrived at the hotel the bellmen promptly offered to help, though we only had carry-ons.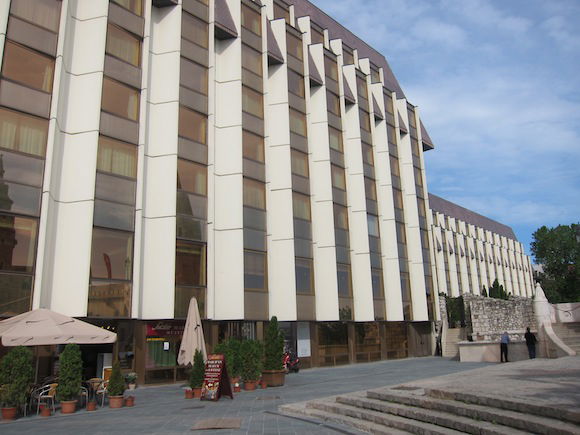 Hotel exterior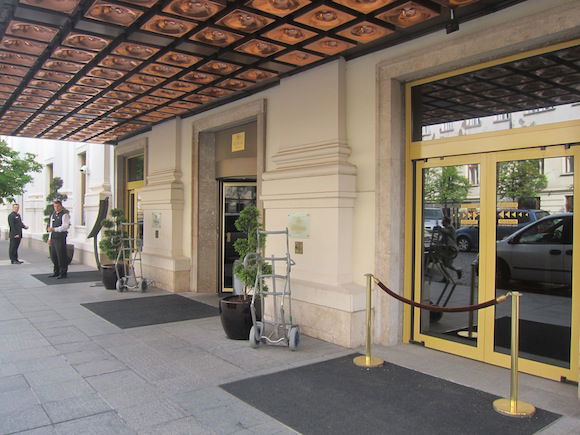 Hotel exterior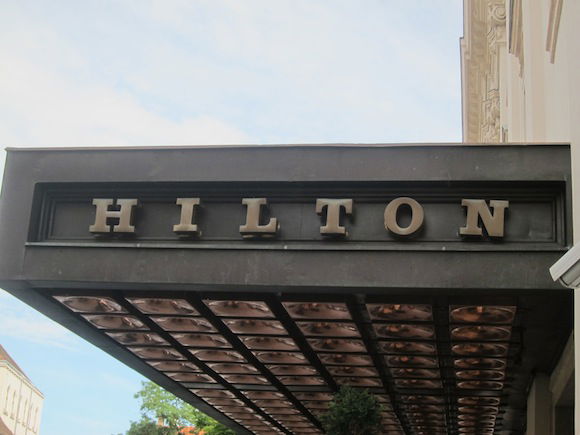 Hotel exterior
Once in the hotel we headed up to the third floor club lounge for check-in formalities. We were helped there by an exceedingly friendly associate, Petra. She not only thanked me for being a Diamond member, but noted it was my first stay as a Diamond, and therefore offered us a suite on one of the top floors with views of the Danube River. She also offered recommendations for what to do in Budapest, and asked us to let her know if we had any more questions.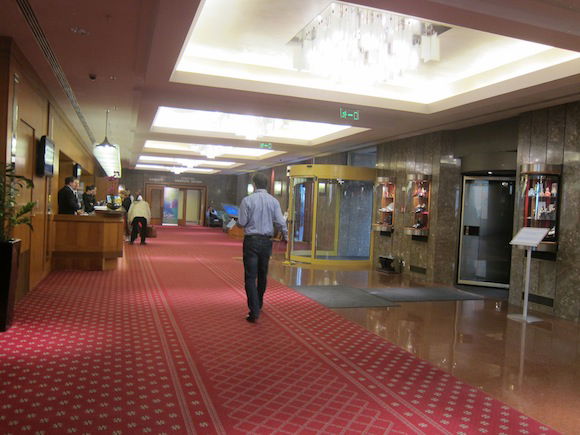 Lobby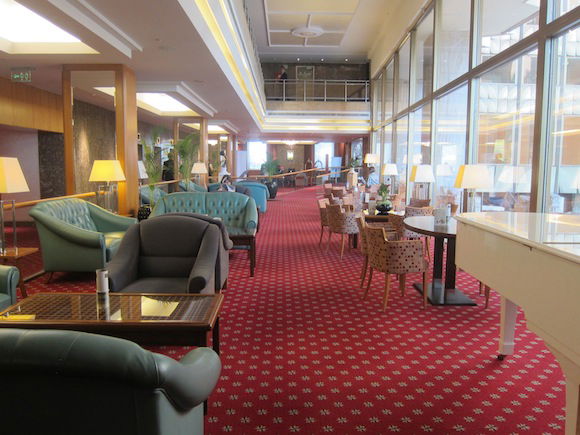 Lobby
We headed to our room on the 5th floor, room 507, and I couldn't help but think the hallways felt very cruiseshipish.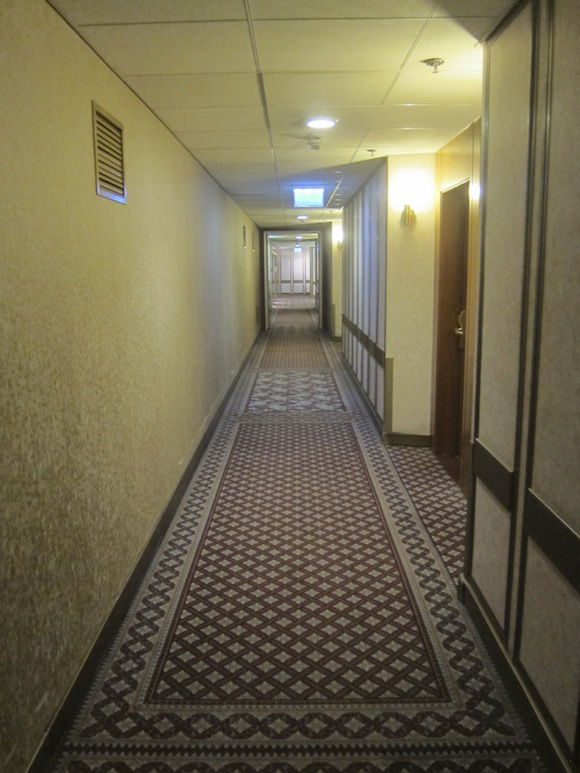 Hallway to room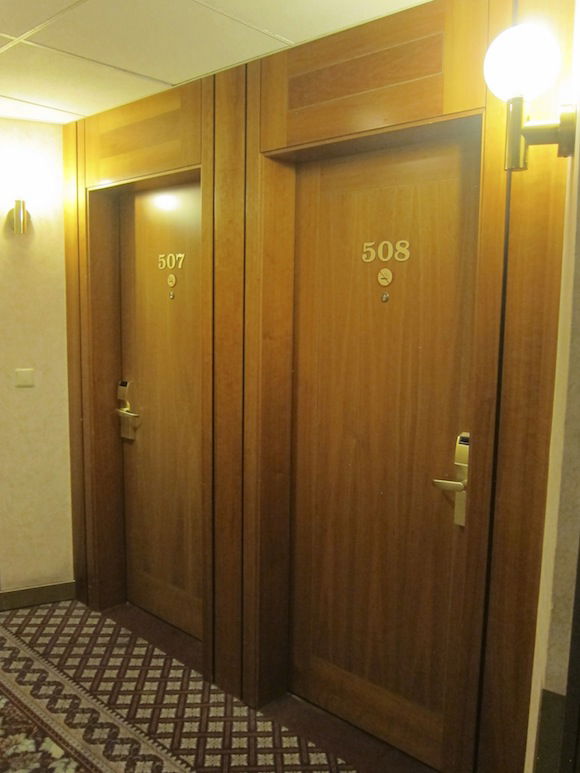 Door to room
The room had an entryway which led to the living room.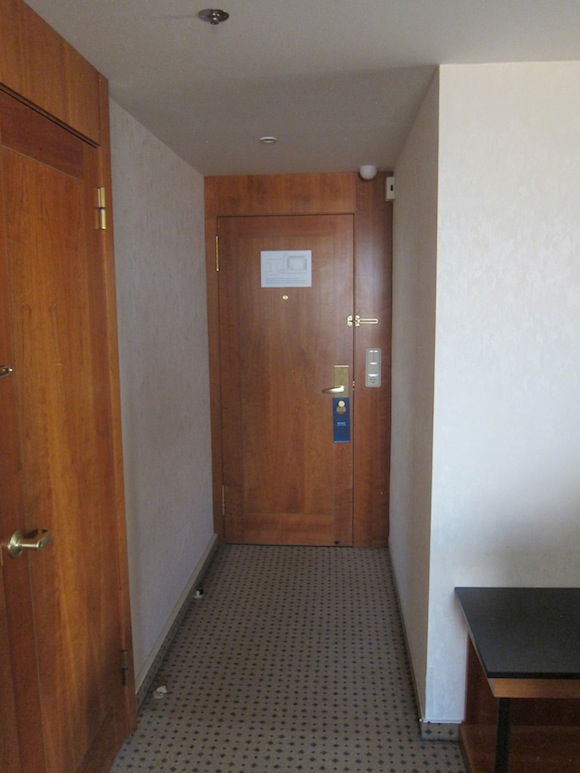 Entryway
The living room was huge, with a round table near the entrance overlooking the Danube.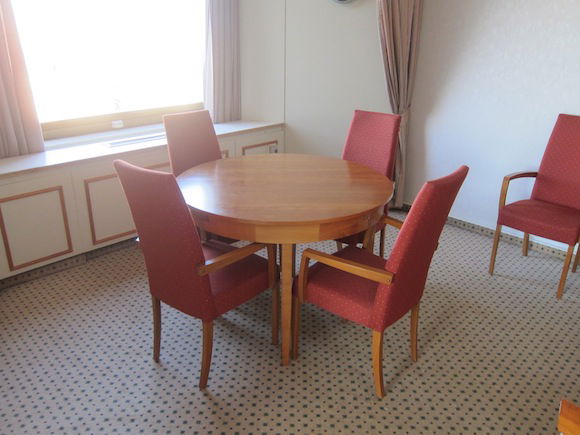 Living room
Also near the entrance were two seats with a table and lamp in the center, which seemed rather awkwardly placed.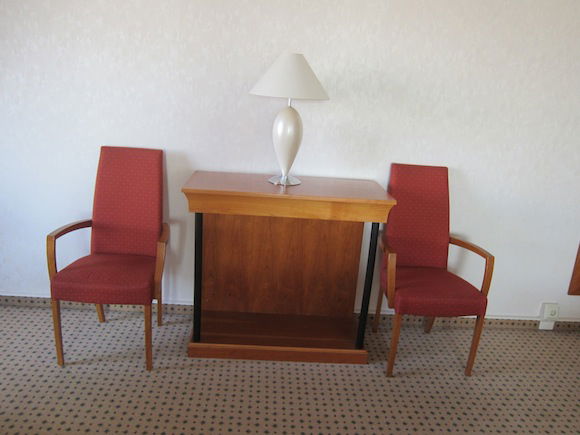 Living room
Then there was a couch with two chairs facing a flat screen TV.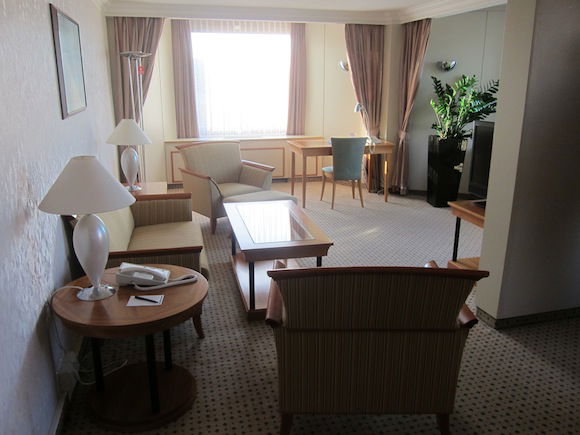 Living room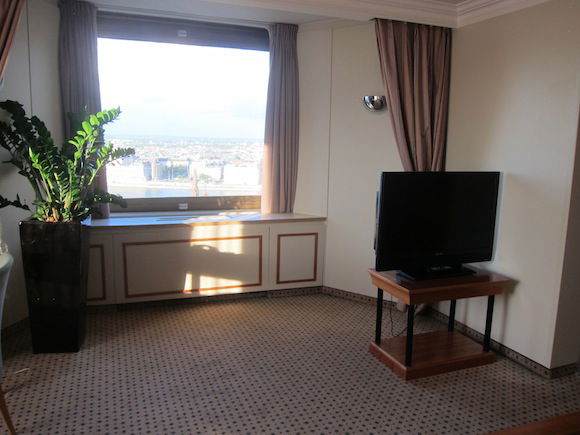 TV
And then by the window was a desk overlooking the side of the hotel.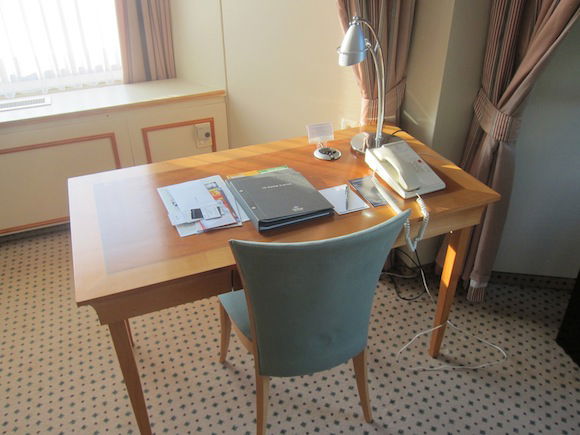 Desk
Also in the living room was a minibar, on top of which was a small welcome gift with some chocolate cake, a praline, and some cantaloupe (random, eh?).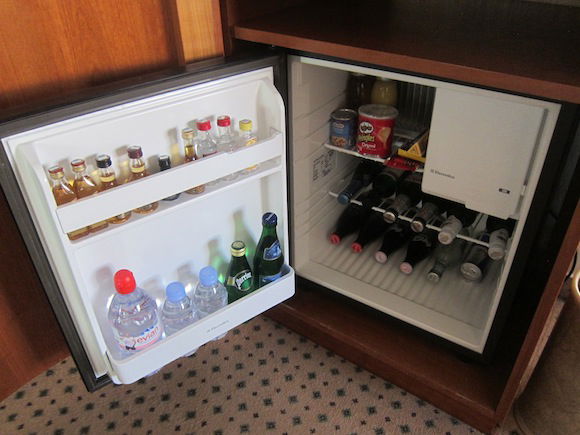 Minibar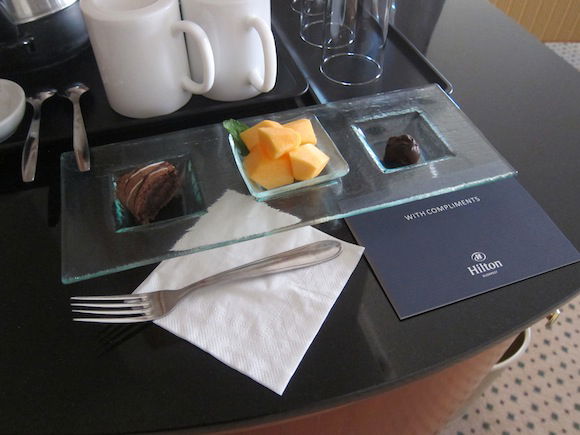 Welcome gift
Then there was the bedroom, with a comfortable king size bed, which even had towel art. Sure doesn't help with my impression of thinking the hotel feels a bit like a cruise ship. 😉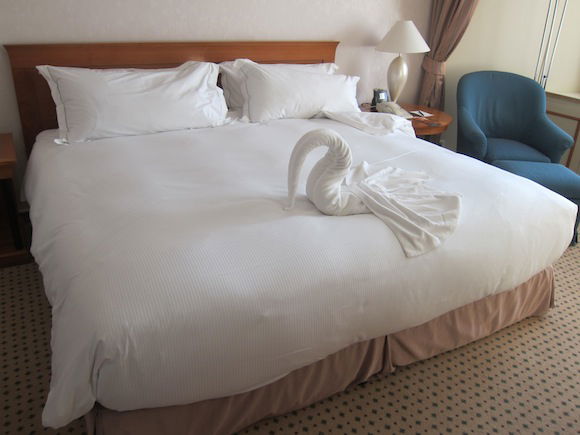 Bedroom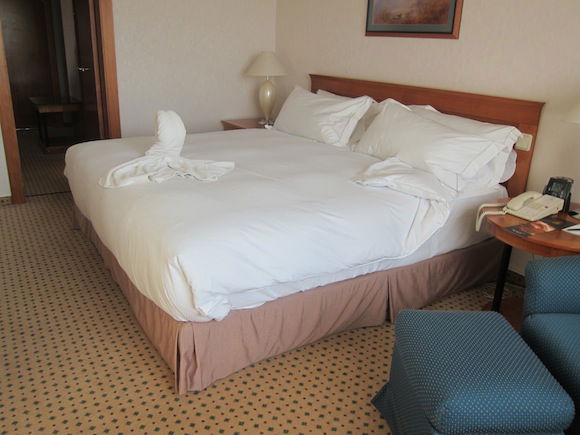 Bedroom
There was also a flat screen TV and seat with ottoman in the bedroom.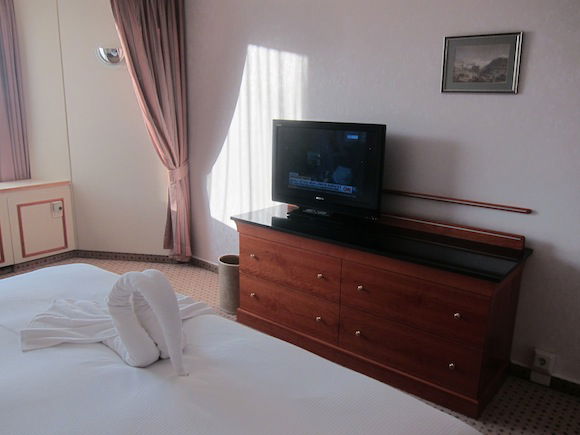 Bedroom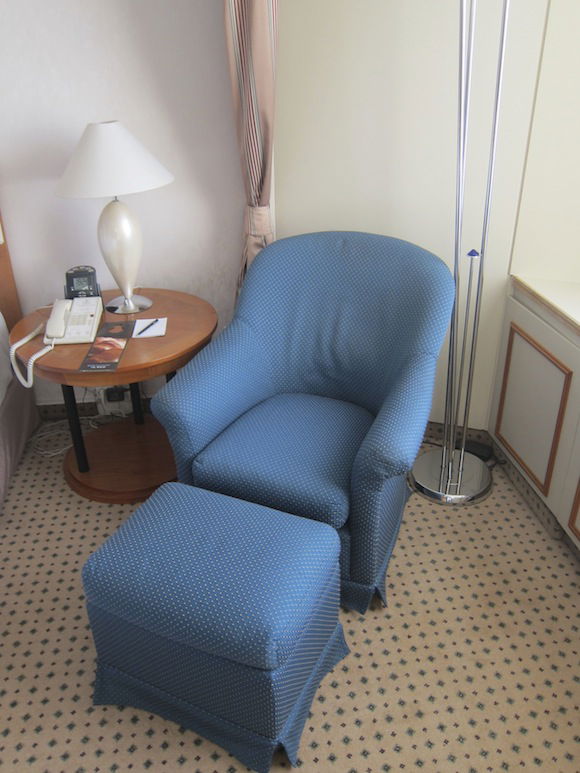 Bedroom
The bedroom looked out over the side of the hotel.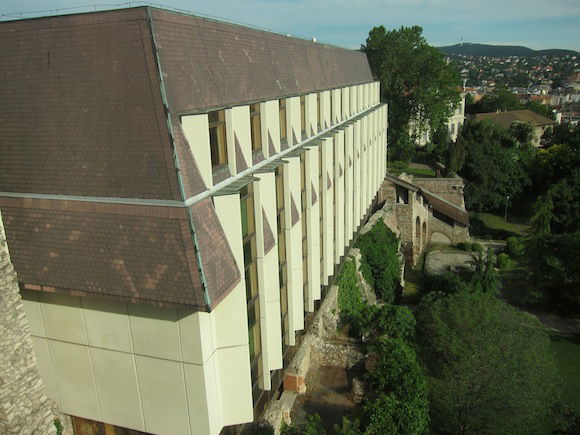 View from the bedroom
For a suite the bathroom was pretty basic, with a single sink, toilet, and shower/tub combo.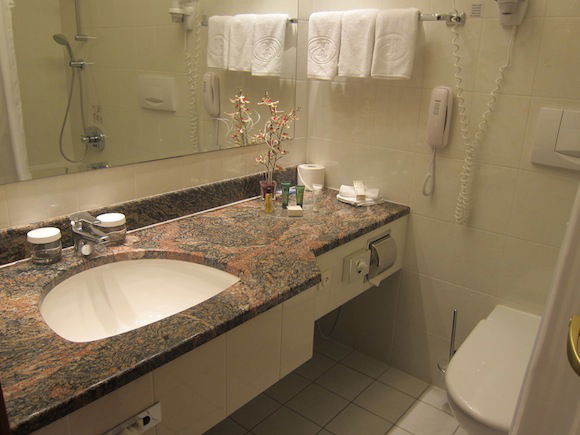 Bathroom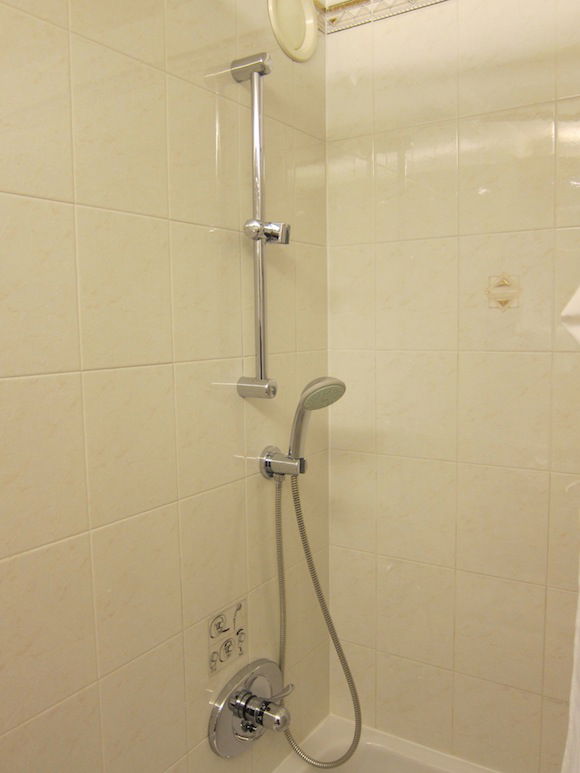 Shower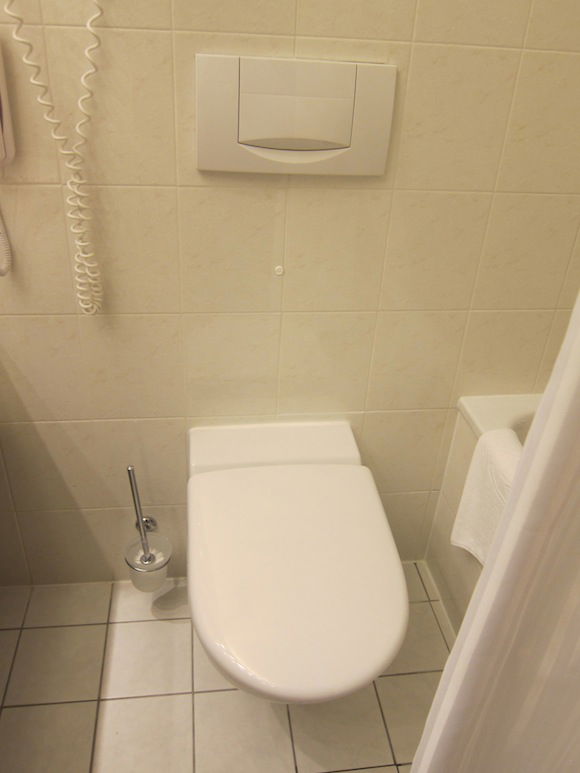 Toilet
The toiletries were Peter Thomas Roth branded, which seem pretty standard at Hiltons.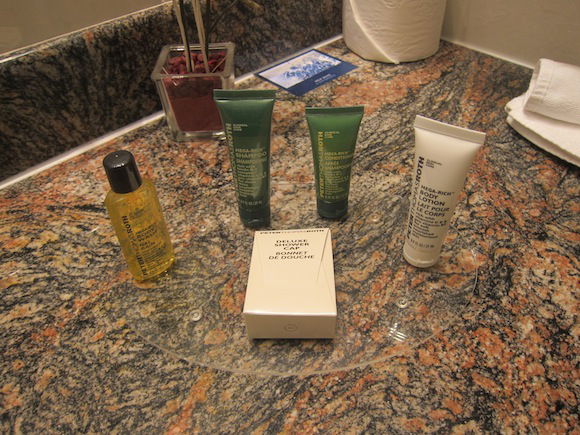 Toiletries
While the room certainly felt dated, I appreciated all the extra space. The highlight of the room, though, were the views from the living room. This hotel literally sits right behind a castle, and at times it almost seems like the only reason it's there is to make the view even more awesome.
Seriously, take a look at this view: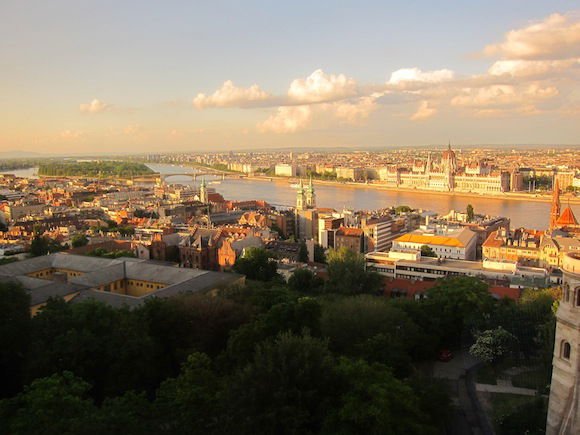 View from the room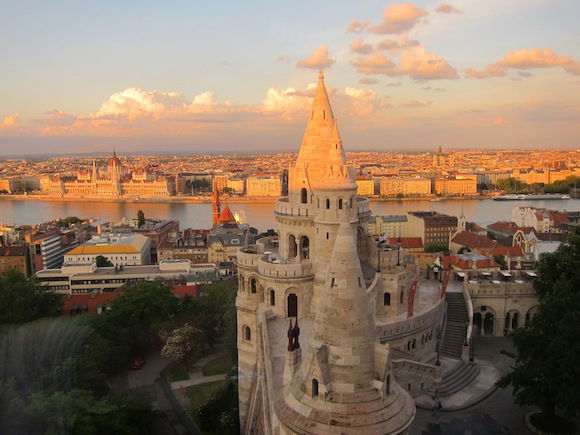 View from the room
The view was even more spectacular at sunrise: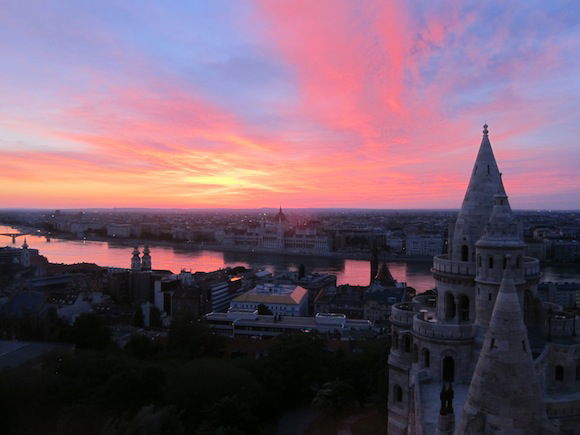 View at sunrise
I've stayed at a lot of hotels with great views in my life, and this certainly ranks up there with the InterContinental Hong Kong, Ritz-Carlton Hong Kong, Oberoi Amarvillas Agra, and the InterContinental Berchtesgaden, in terms of views.
Anyway, as a Diamond member I had access to the following facilities: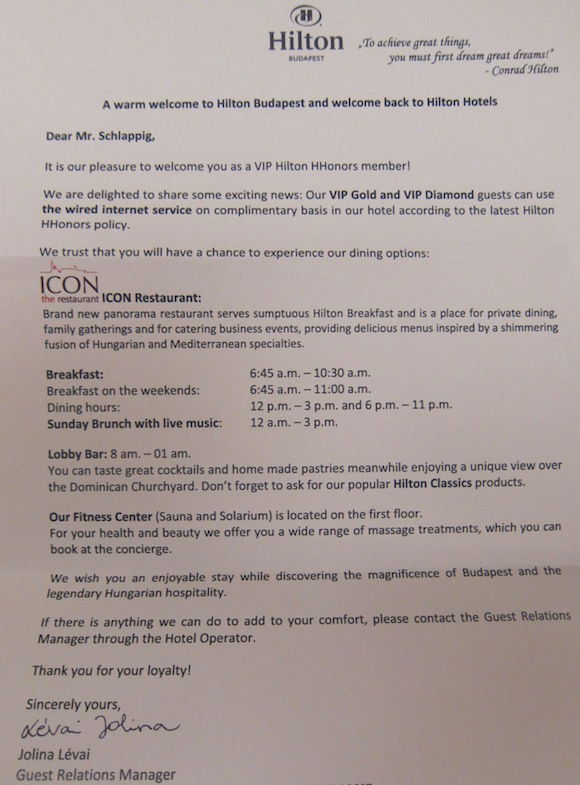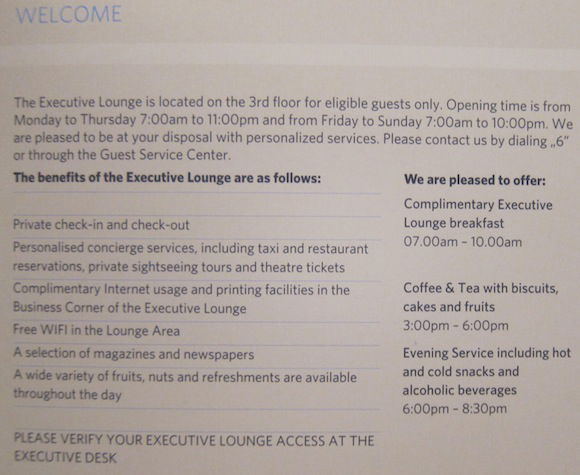 So we had breakfast at the restaurant, Icon, which was open from 6:45AM till 10:30AM. Admittedly I spend too much time in Asia where breakfast buffets are just excessively ridiculous, so in comparison this wasn't anything special.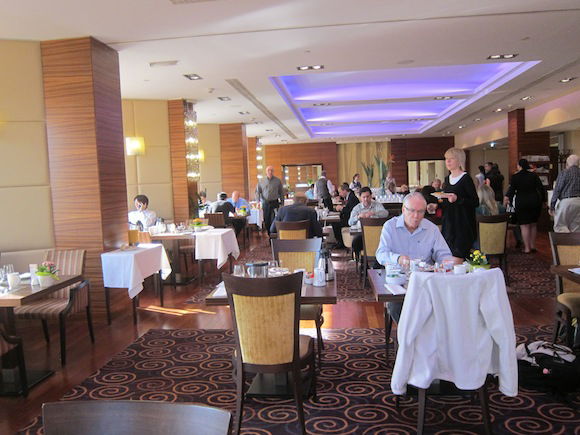 Icon Restaurant
There was a buffet which was decent by European standards. While I love the "hot" part of Asian buffets, I usually stick to the non-heated options in Europe, since I find the eggs, sausage, etc., to all be far too greasy.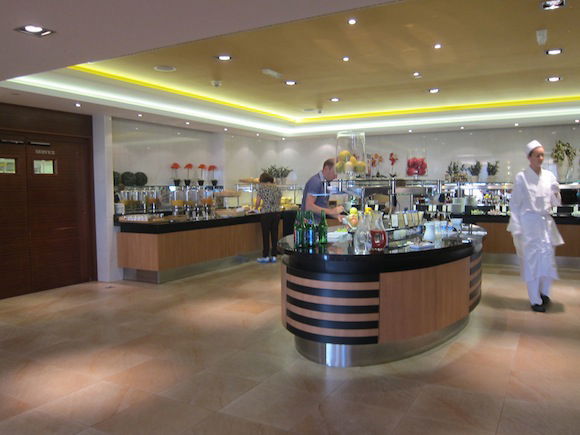 Buffet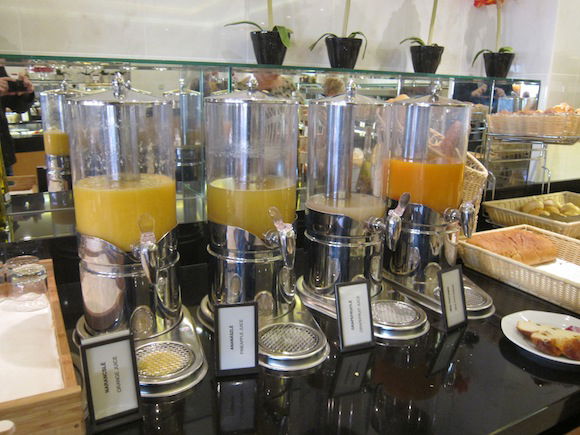 Buffet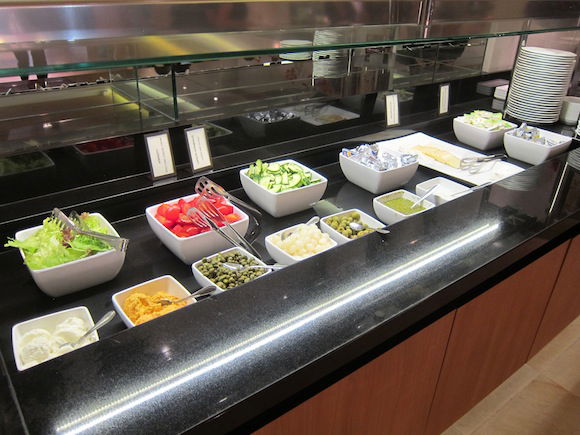 Buffet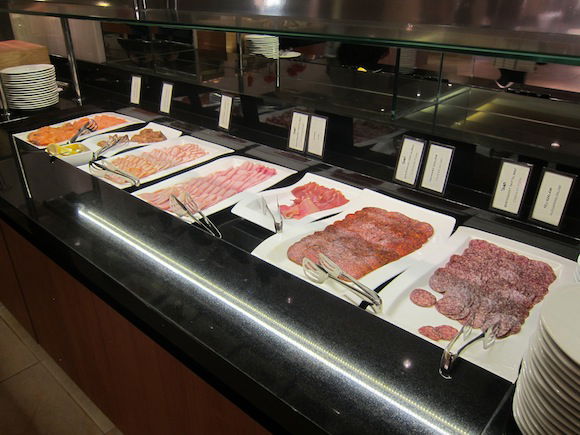 Buffet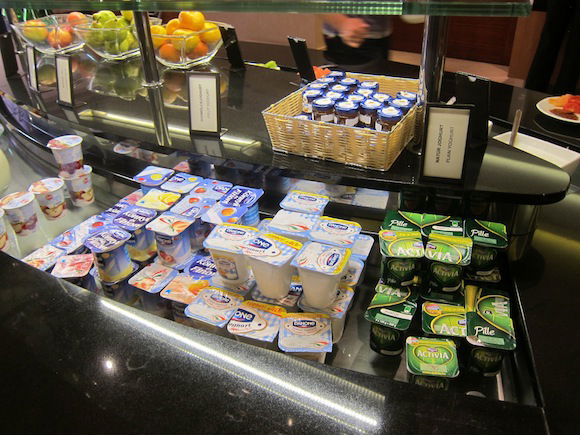 Buffet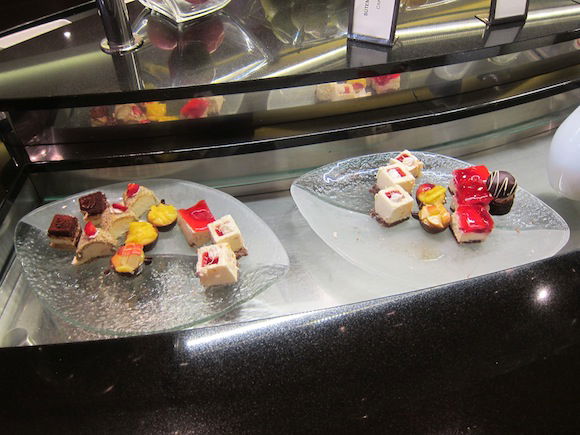 Buffet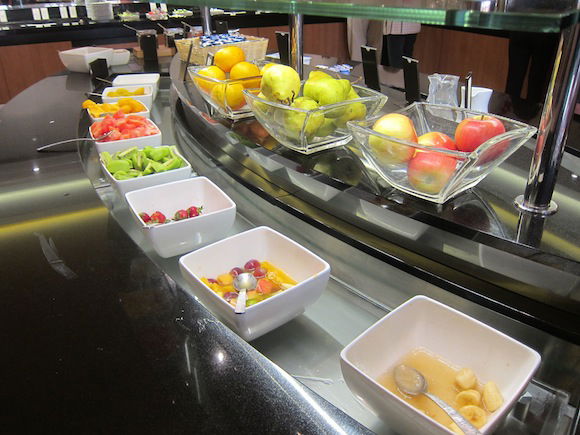 Buffet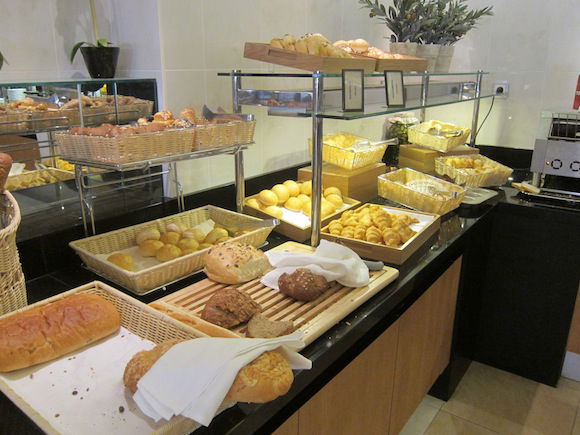 Buffet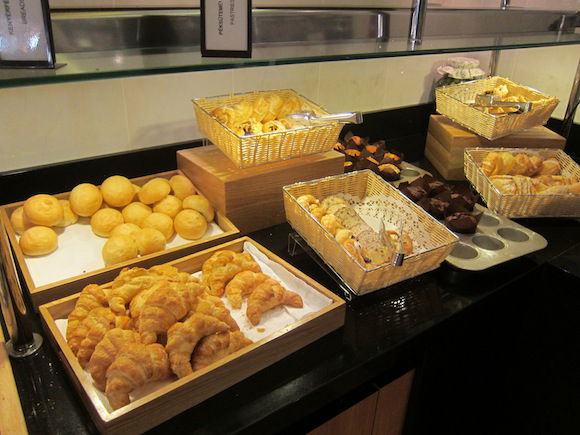 Buffet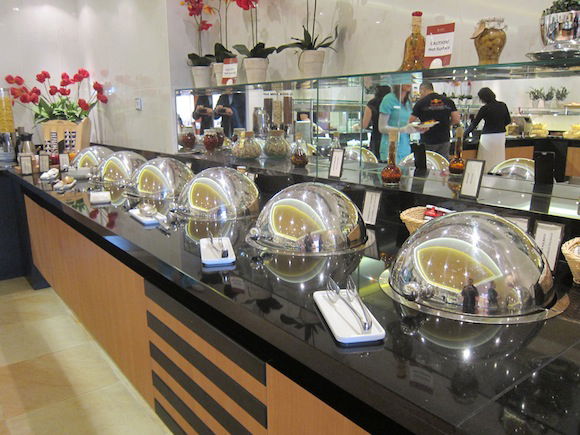 Buffet
In addition to the buffet, you could order pancakes, waffles, french toast, and porridge.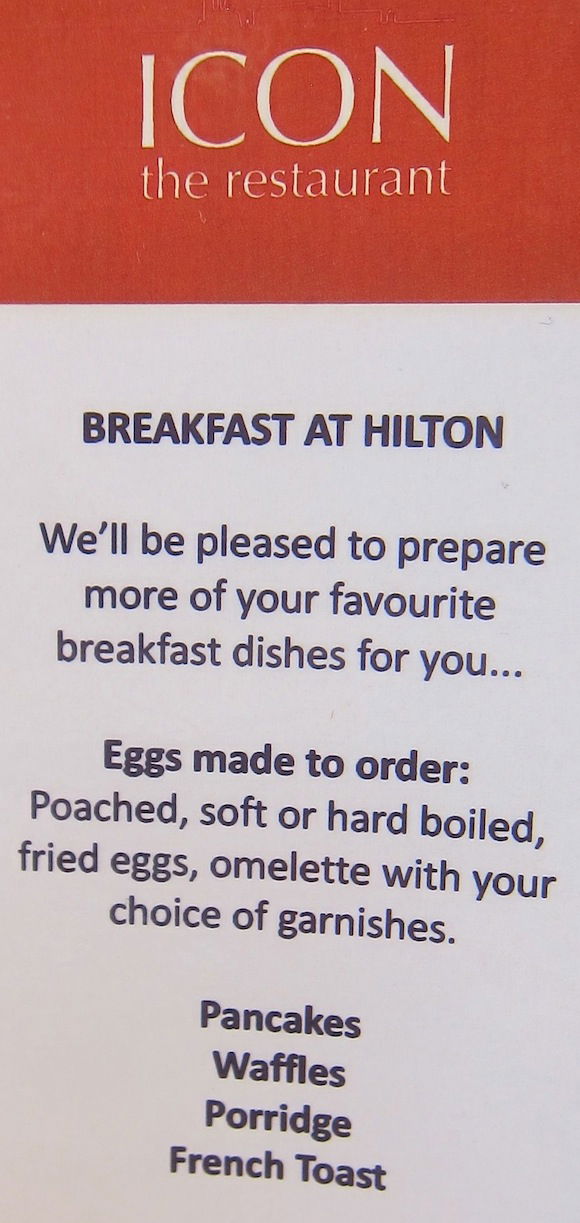 A la carte menu
I ordered the french toast, which consisted of a single piece of sad looking toast.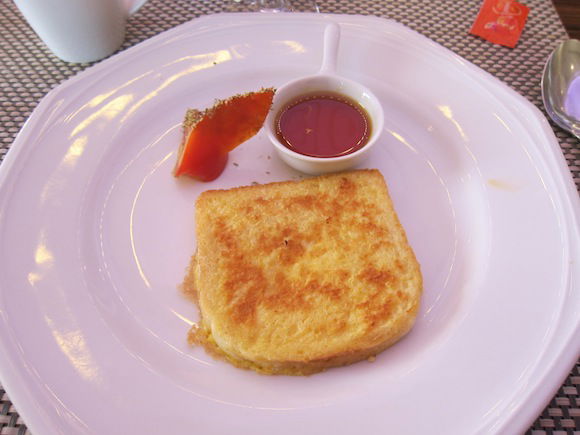 French toast
While we were only at the hotel for one breakfast, which we ate in the restaurant, I did run up to the club lounge to snap some pictures of their spread as a comparison. It was rather limited, with just pastries/muffins, fruit, meat, cheese, and cereal.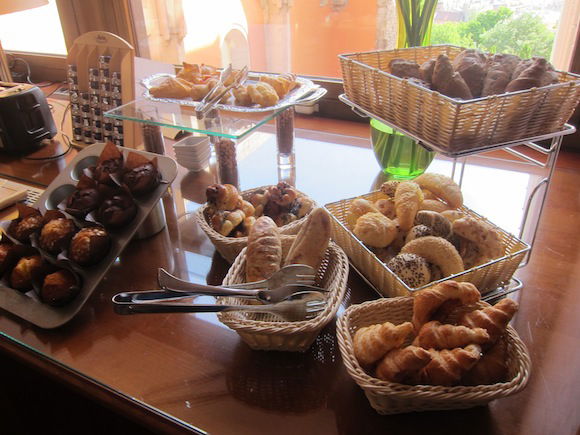 Club lounge breakfast spread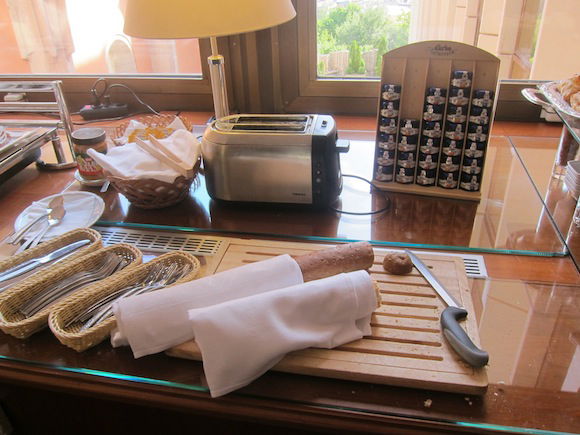 Club lounge breakfast spread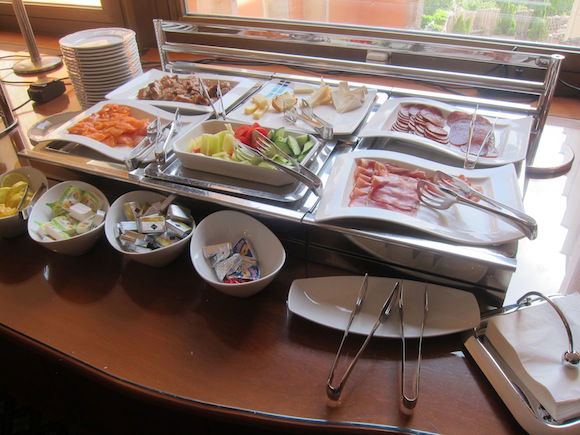 Club lounge breakfast spread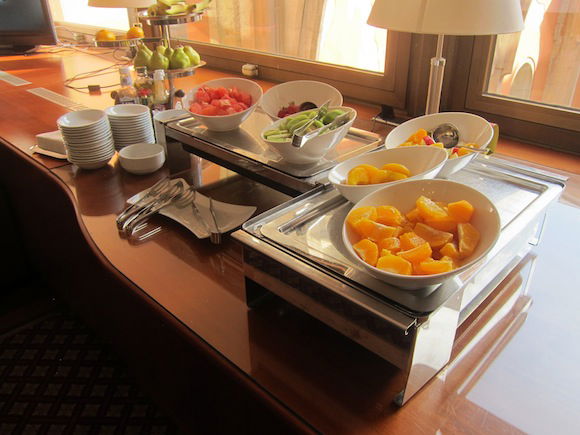 Club lounge breakfast spread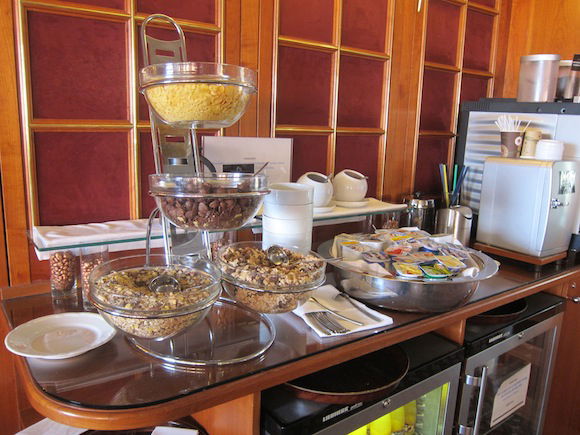 Club lounge breakfast spread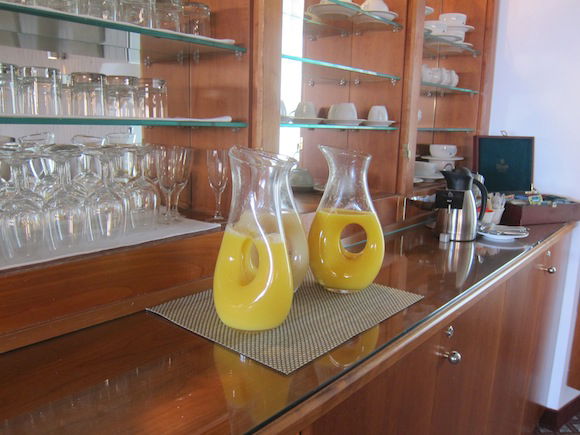 Club lounge breakfast spread
The evening spread, which was available from 6PM till 8:30PM featured an open bar and a rather limited food spread. They had nuts, finger sandwiches, fruit, cheese, a couple of hot options, and dessert.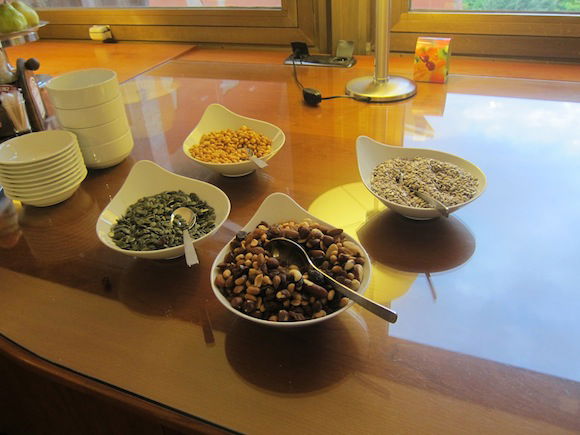 Club lounge evening spread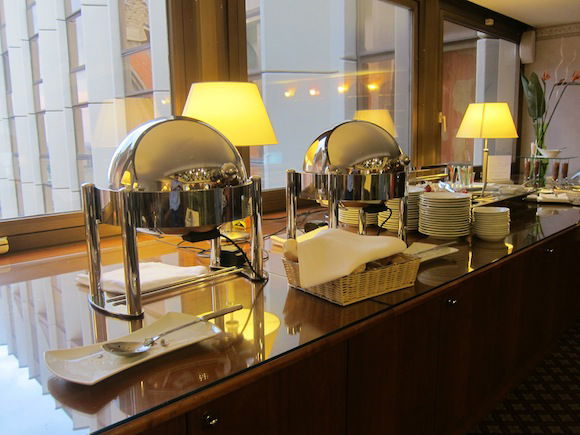 Club lounge evening spread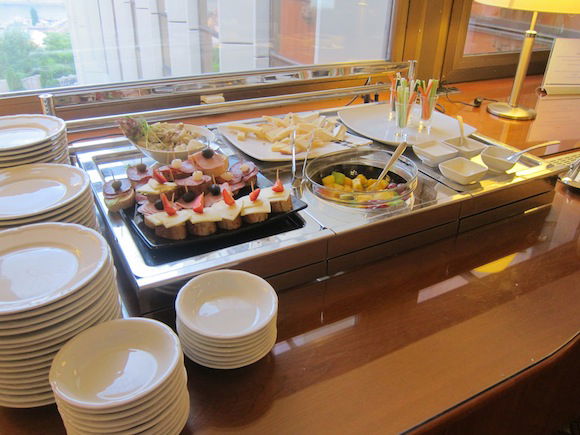 Club lounge evening spread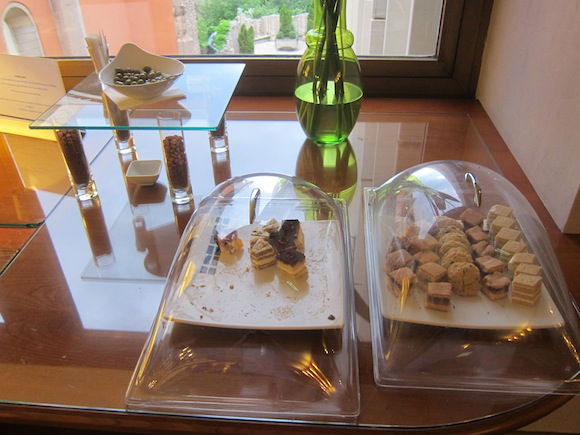 Club lounge evening spread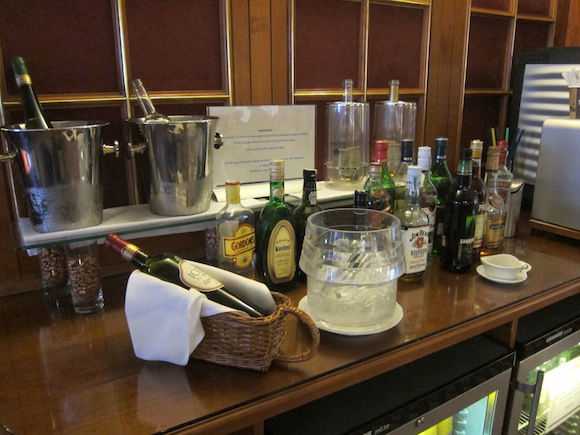 Club lounge open bar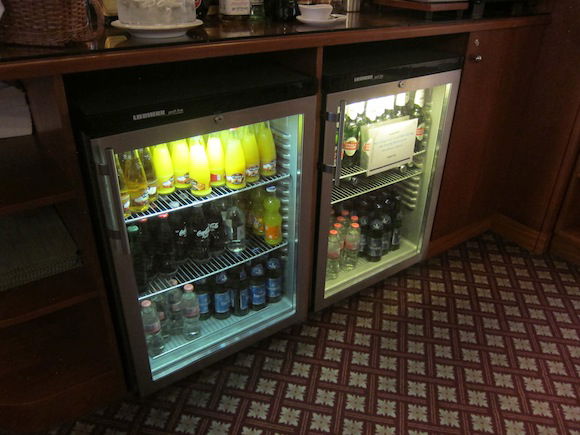 Club lounge evening drinks
It's worth noting that the service in the hotel as a whole — and the club lounge in particular — was spectacular. Every employee was eager to help and friendly, and the club lounge staff were amazing beyond words.
The hotel also boasted a gym on the first floor which was rather modern compared to the rest of the hotel.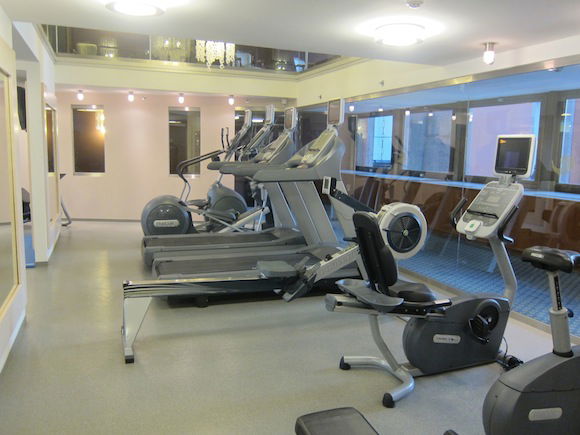 Gym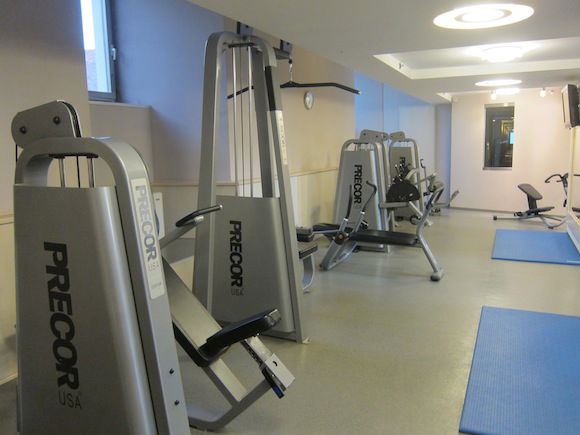 Gym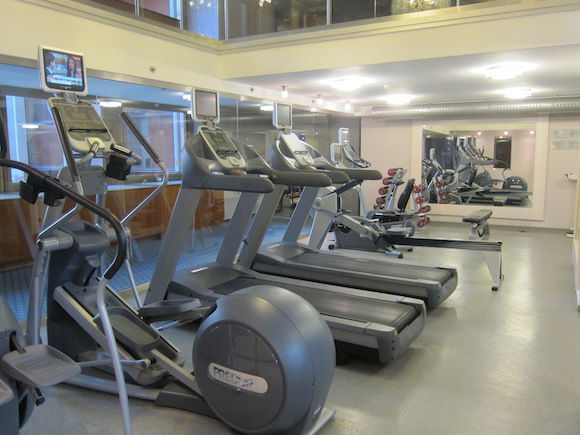 Gym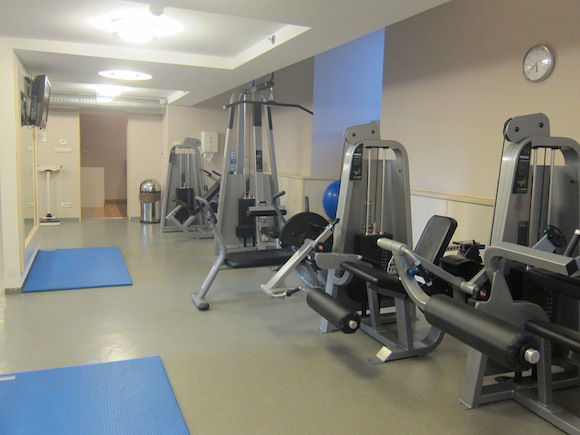 Gym
To sum it up, this is an old hotel that could use a renovation, though the location was really cool, the employees were top notch, and the views were amazing. I wouldn't hesitate to return, though in the interest of variety may try a different hotel the next time I go to Budapest.
As far as Budapest itself goes, I thought physically it was a beautiful city. The people were reasonably friendly and the food was great. There was also quite a bit to do. While we just had one full day there, I couldn't help but feel like there was some "life" missing from the city. Admittedly we were there on a weekday and the weather wasn't great so that may have contributed, so I guess I'll have to return to decide to sure. If you've been to Budapest (or stayed at the Hilton), what did you think?