For the past year or so I've been traveling so much that I haven't been able to even keep current on trip reports. The good news is that I'm now caught up, which means that in the future I hope to write them as the actual trip happens.
The one glaring omission from my trip reports being "current" is my trip to India and the Maldives from last year. It was such a mega-trip that I kept putting the trip report off so that I didn't fall too far behind on other reports, which were shorter. It's sad because my trip to India was probably the best I've ever taken. From a tourist's standpoint, India is one of those countries you either love or hate. Very few people have visited and feel indifferent towards it. I loved India, and can't wait to return.
So I want to go ahead and wrap up some loose ends from that trip, and I'll do so in individual installments.
I've already written about my stays at the Aman properties in India, which were hands down the three most specular hotel experiences I've had in my life. First we visited Aman New Delhi, then Aman-i-Khas, and then Amanbagh (if you haven't read those reports I suggest checking them out).
Anyway, our first stop after the Aman New Delhi was the Oberoi Amarvilas, which is the only resort where every room overlooks the Taj Mahal. We stayed there for only one night as it was ~$400 for the night, though worth every penny.
The drive from Delhi to Agra took about five hours, and driving in India is anything but boring. We were there right after monsoon season so we literally drove down a rough, dirt road almost the whole way. The drive usually only takes 3-4 hours, though the roads added substantially to our travel time.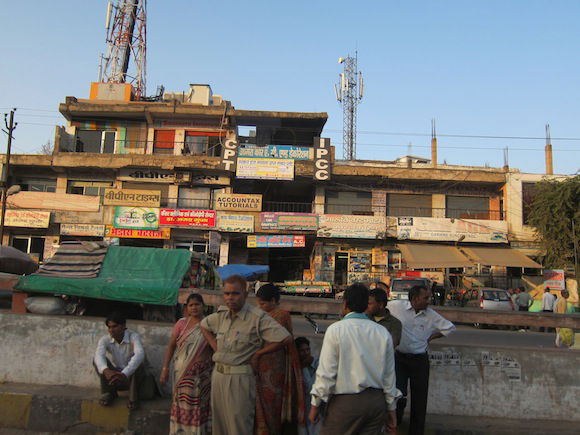 Driving in India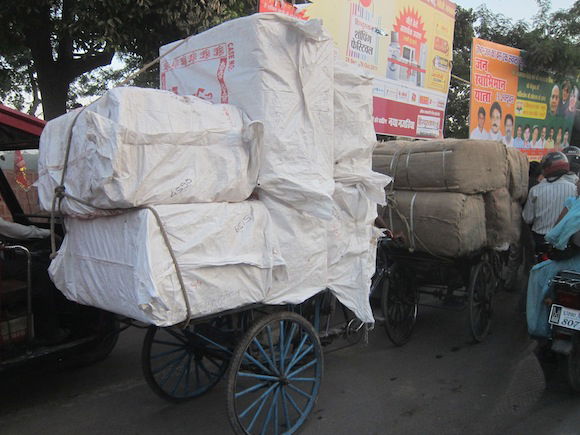 Driving in India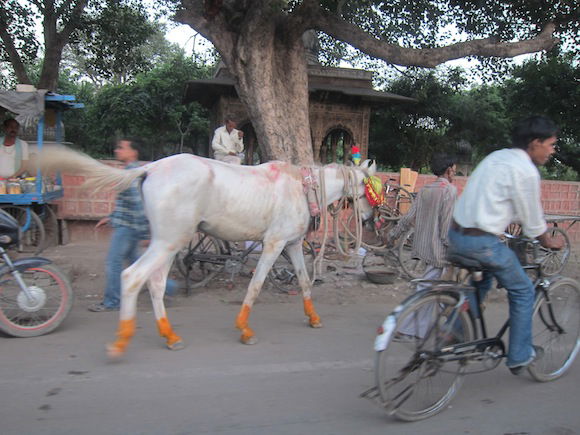 Driving in India
We pulled into the hotel in the early evening and were immediately welcomed by a handful of bellmen. The resort entrance is stunning, and I'll let the pictures speak for themselves.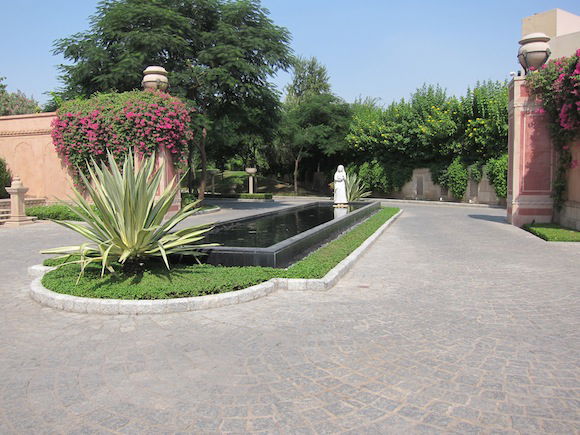 Oberoi Amarvilas entrance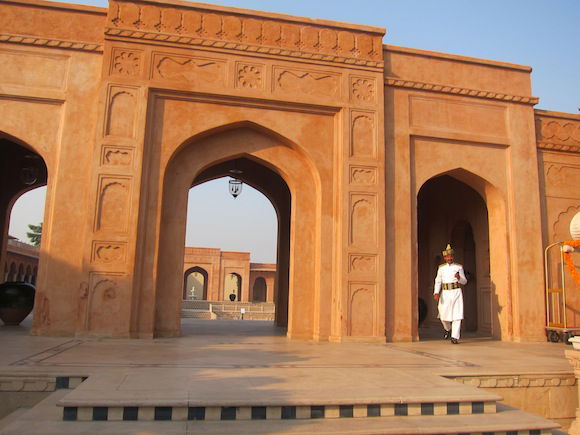 Oberoi Amarvilas entrance
The lobby was also beautiful, and we were immediately offered towels and drinks as we were welcomed to have a seat on the balcony as they processed check-in.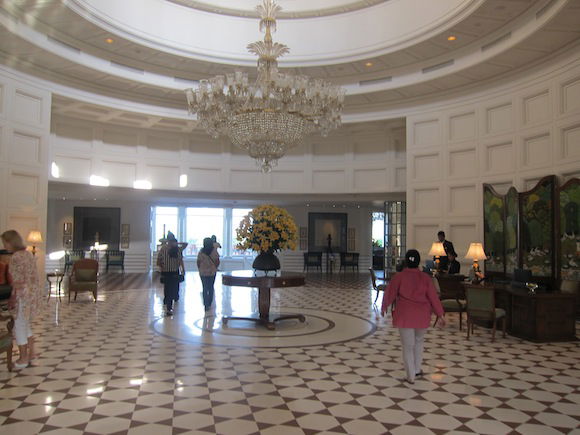 Lobby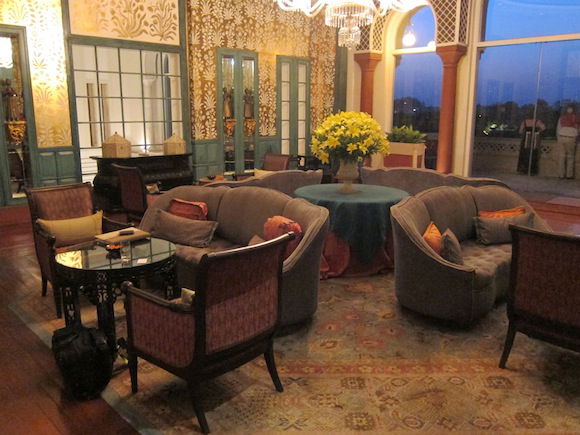 Lobby
All I could say was WOW. That's the Taj-friggin-Mahal! From the balcony of our hotel. Wow. In addition to that amazing view, they had musicians and dancers performing on the building across from the pool.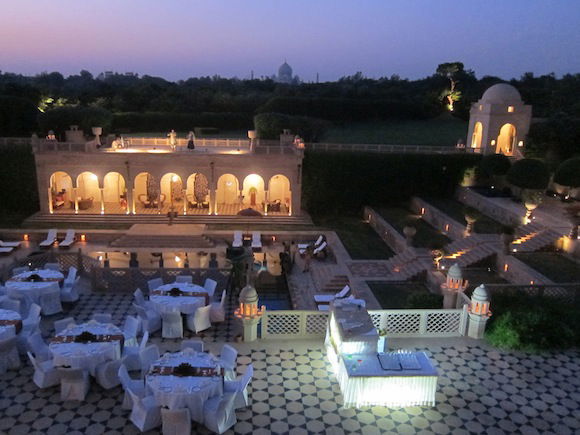 View of the Taj Mahal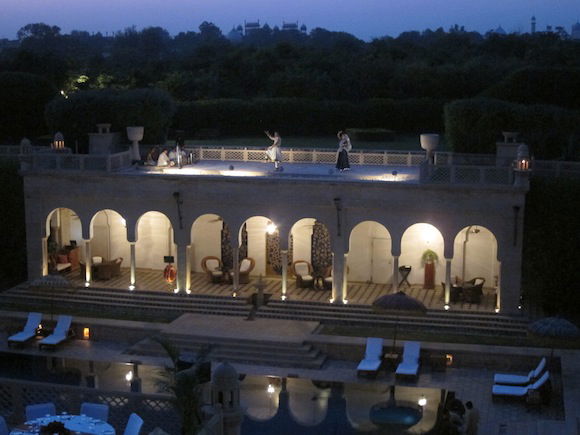 Dancers
After having some drinks on the balcony we were escorted to our room, which was their entry level premier room. It's worth noting that every room at this hotel features a view of the Taj Mahal.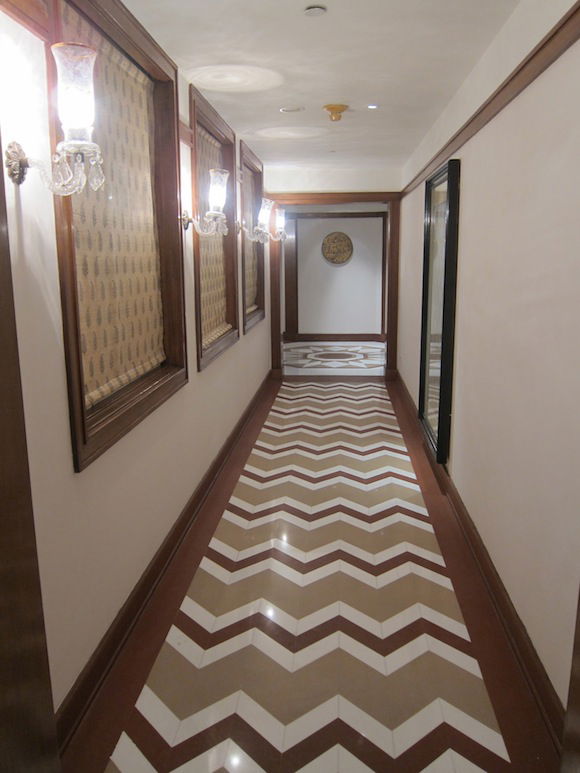 Hallway
The room had two twin beds, a desk, and TV.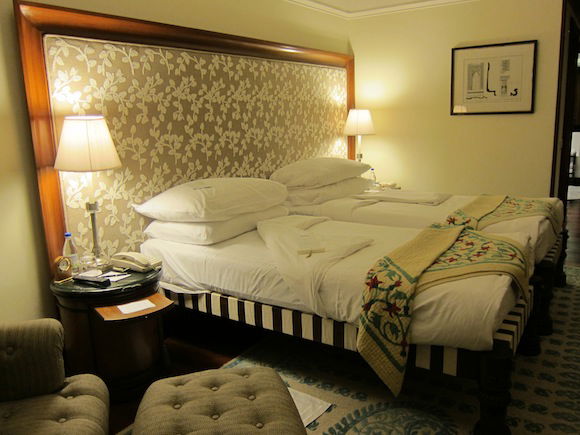 Premier room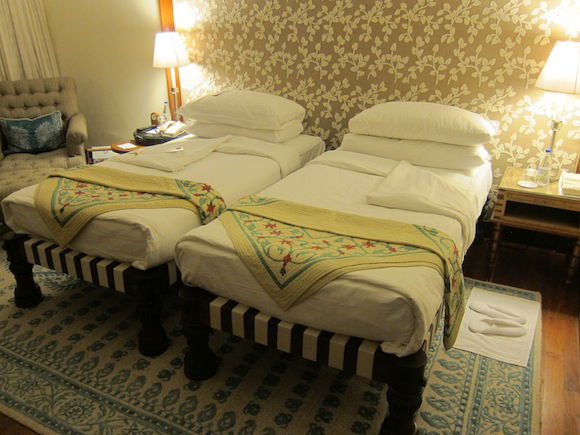 Premier room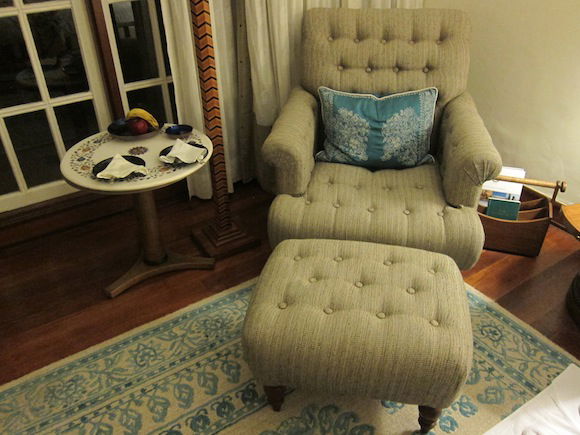 Premier room
While I'll talk a bit more about the Taj Mahal shortly, let me just say it's something pictures can't do justice. Having a view of the Taj Mahal probably ranks as one of my favorite hotel memories ever.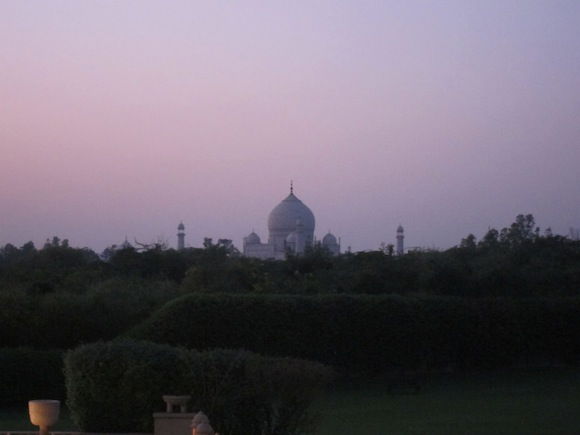 View of Taj Mahal from our room
The bathroom was pretty spacious and featured a sink and shower.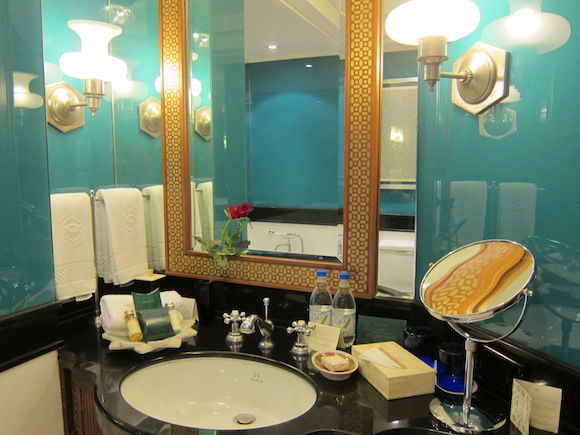 Bathroom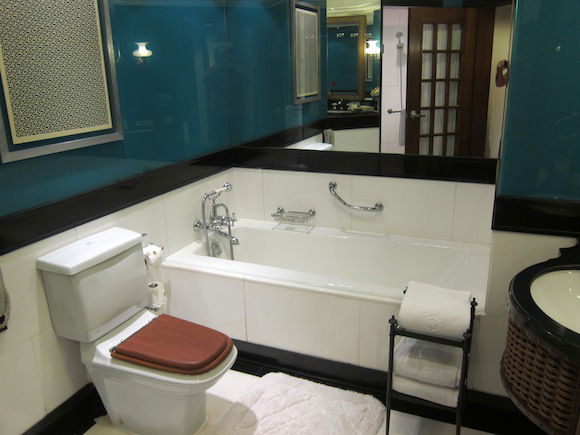 Tub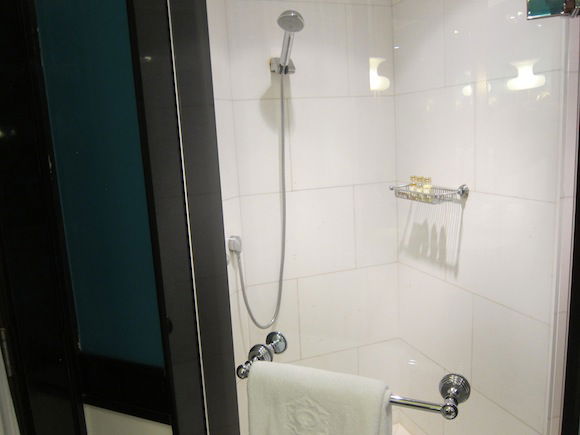 Shower
All rooms at the Oberoi come with butler service, which include the following: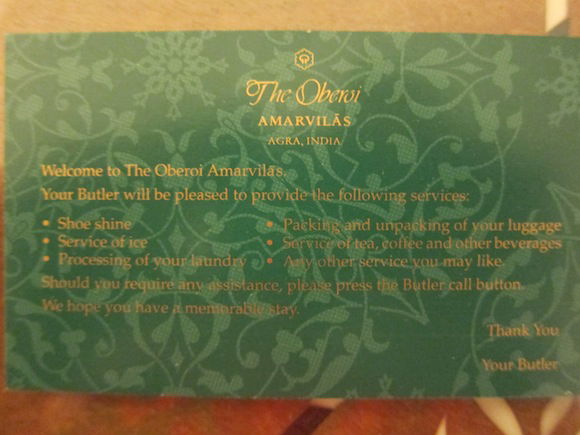 Butler service
I do find it kind of funny how they list all the things the butler is there for, and then say "any other service you may like." Might as well not list anything at all! 😀
I also loved the "Do Not Disturb" sign.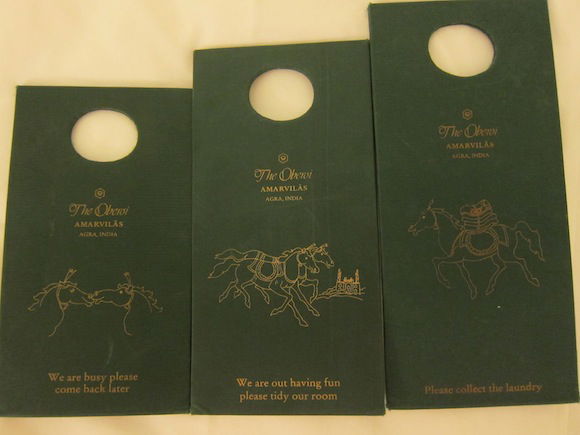 Funny!
We got up at around 5AM and were in line at the Taj Mahal by 5:30AM, as it opens at 6AM. We had a guide who was fantastic and shared some some interesting stories. The most interesting had to be about what eunuchs do in India to make a living. Since it's such a taboo they apparently show up at every "happy" event (birth, wedding, etc.) and refuse to leave until they're paid exorbitant amounts of money, or they'll bring bad luck. Our tour guide recently had a child and paid an exorbitant amount of money for the eunuch not to disrobe in front of his home, or else he feared it would bring bad luck to his son.
Anyway, on to the Taj Mahal. I don't know what to say. Pictures simply can't do it justice. They can't. There are some landmarks I feel like you can "see" on Google Images and get a good idea of, while there are others that have some spirit about them that you can't experience unless you're there. The Taj Mahal is one of them.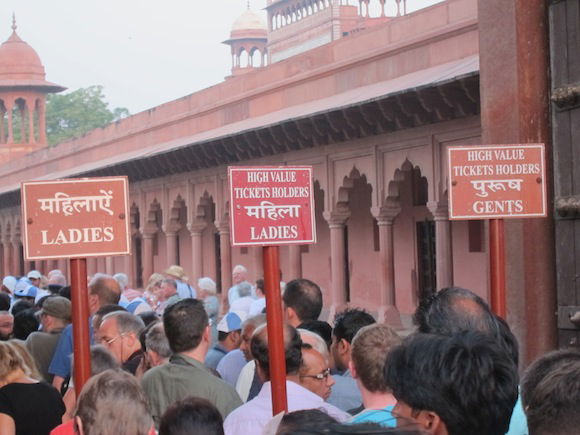 Entrance to the Taj Mahal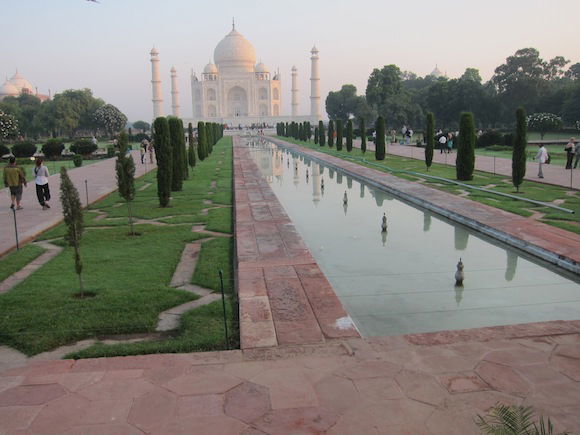 Taj Mahal

Taj Mahal
After touring for a few hours and hearing about its history we went back to the hotel for breakfast. While the spread was fantastic, the service was even better. The servers were amazingly enthusiastic, sincere, and friendly, as I found to be the case more in India than just about anywhere else. For example, as I went around taking pictures of the buffet they'd follow me around and open the lids to make sure I could capture a picture of everything. They jokingly added "you're posting these on Trip Advisor, right?"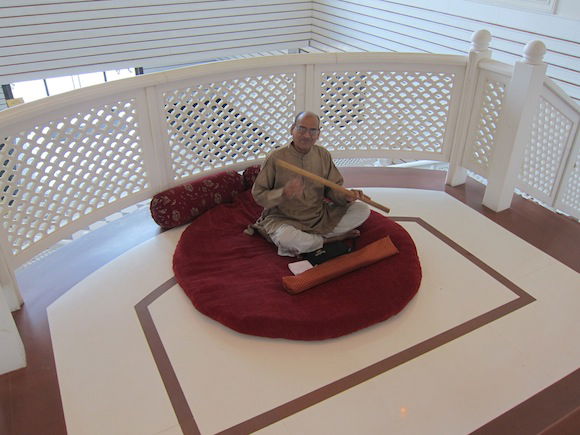 Musician outside the restaurant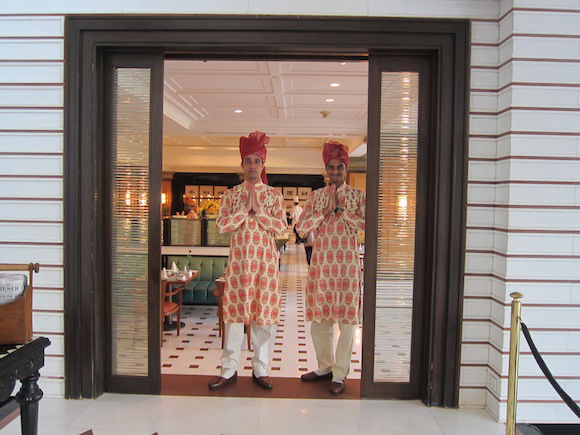 Restaurant servers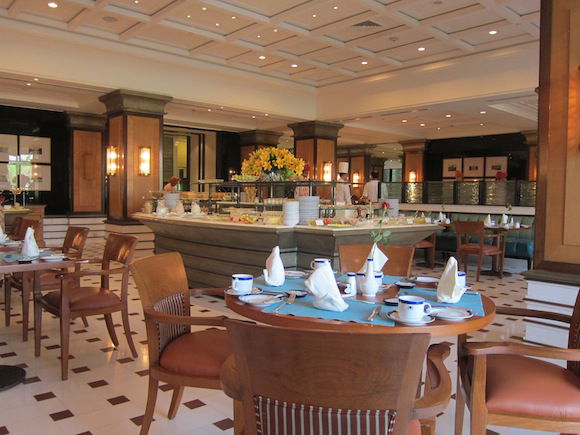 Restaurant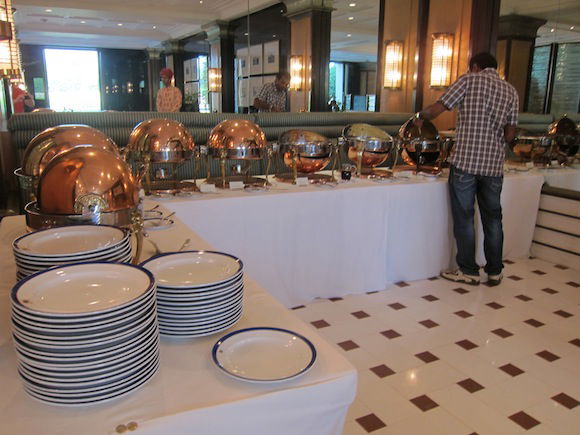 Breakfast buffet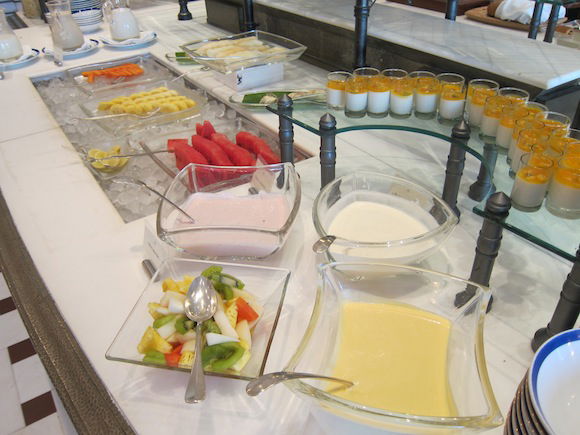 Breakfast buffet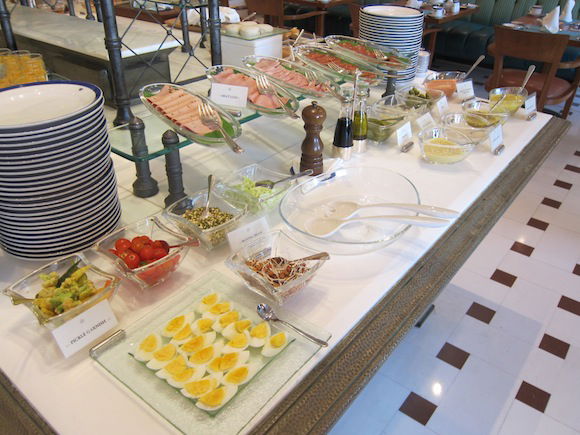 Breakfast buffet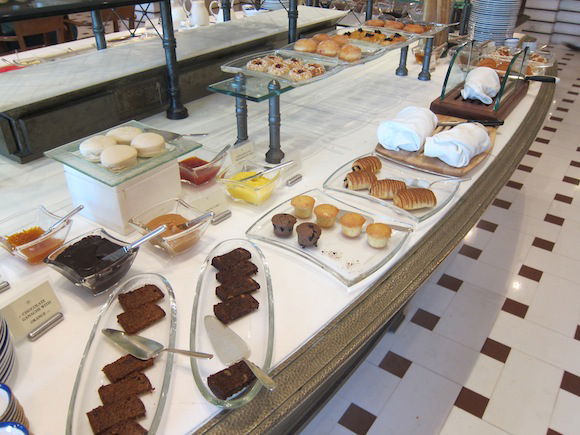 Breakfast buffet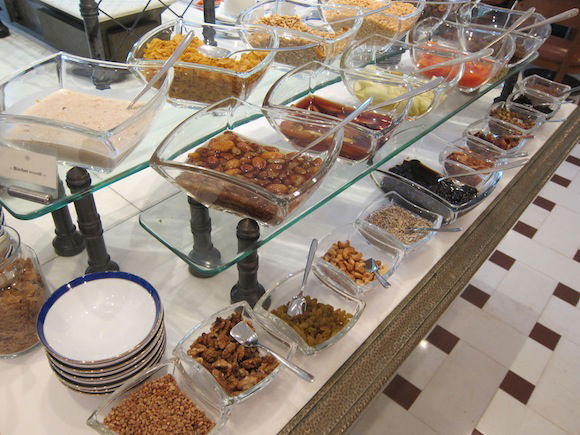 Breakfast buffet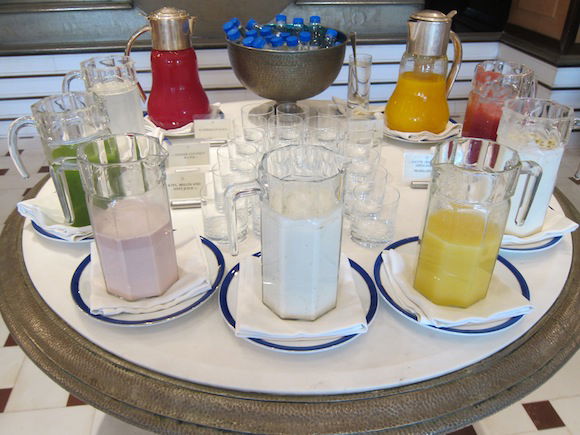 Breakfast buffet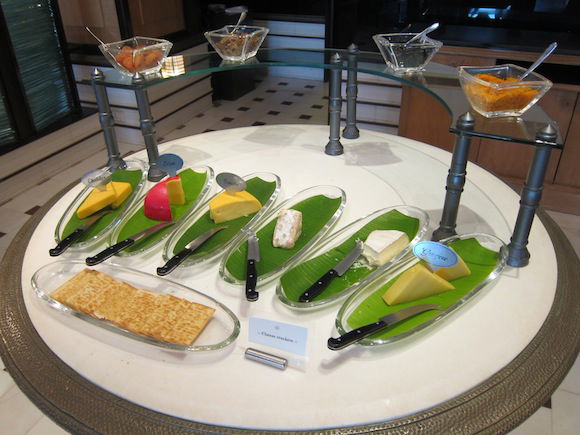 Breakfast buffet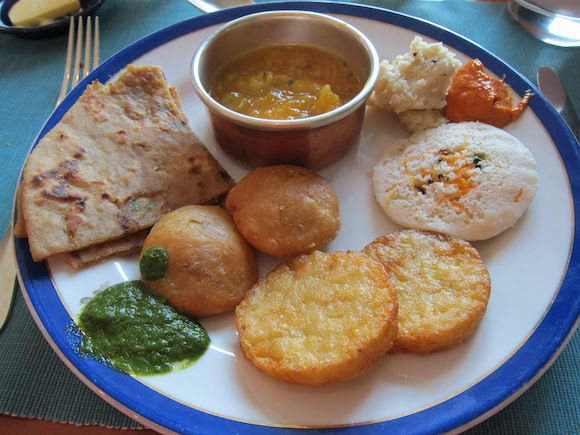 Breakfast
The hotel also has a beautiful pool with stunning architecture all around it, though we didn't have time to spend there as we were continuing to Ranthambore the same day.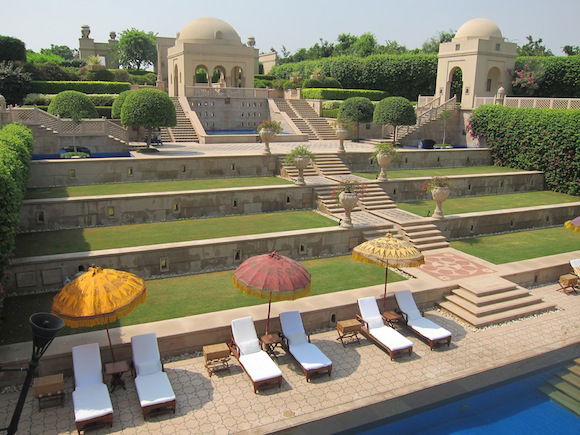 Resort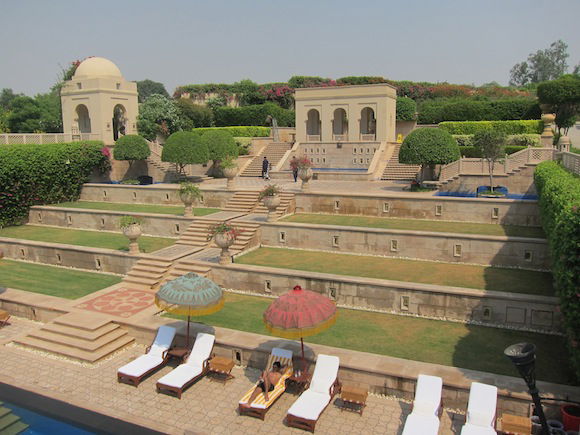 Resort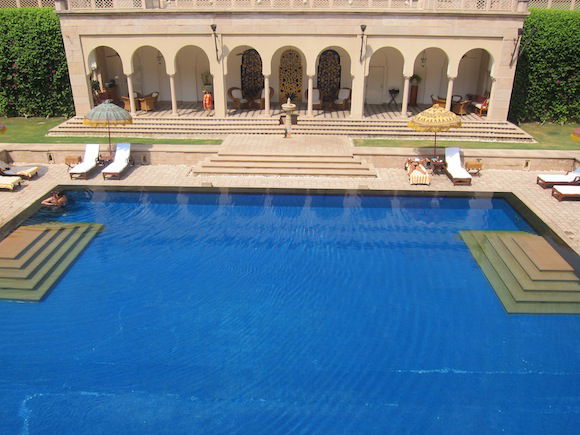 Pool
The hotel also had a nice gym, which I didn't have the chance to use during our short stay.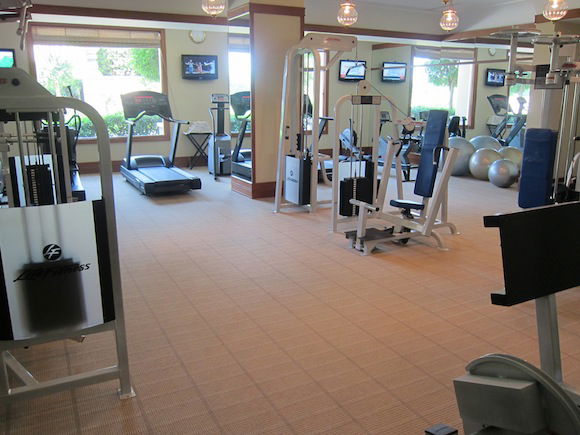 Gym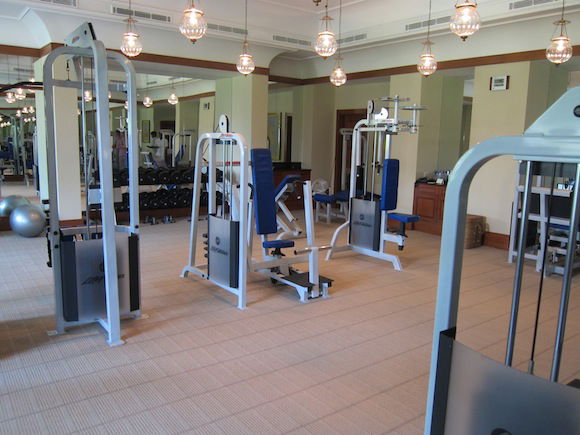 Gym
This hotel is consistently ranked one of the top "X" hotels in the world and is typically sold out months in advance, and for good reason, in my opinion. If the Taj Mahal wasn't on your "bucket list" of places to see, add it. And while this hotel is pricey, staying here for one night is well worth the cost for the views alone. You won't regret it.
Amans and Oberois, damn you for ruining my impression of virtually every other hotel chain!