---
Lufthansa 1964 (operated by Air Dolomiti)
Munich (MUC) – Catania (CTA)
Friday, May 24
Depart: 9:25AM
Arrive: 11:35AM
Duration: 2hr10min
Aircraft: Embraer 190
Seat: 2B (Business Class)
I've always been fascinated by Air Dolomiti given that they're one of Lufthansa's regional partners with unique branding. Their planes are painted in their own colors and they have their own crews, even though they operate certain flights exclusively on behalf of Lufthansa.
Upon boarding we were acknowledged by the Italian flight attendant — who was sporting big, puffy, hair, coral lip gloss, a bright turquoise uniform, etc. — and directed to our seats. While Air Dolomiti isn't Lufthansa Italia, it sure reminded me of this Pam Ann skit (NSFW):
Since the Embraer is in a 2-2 configuration, the two window seats are blocked in each row. On this particular flight there were three rows in business class.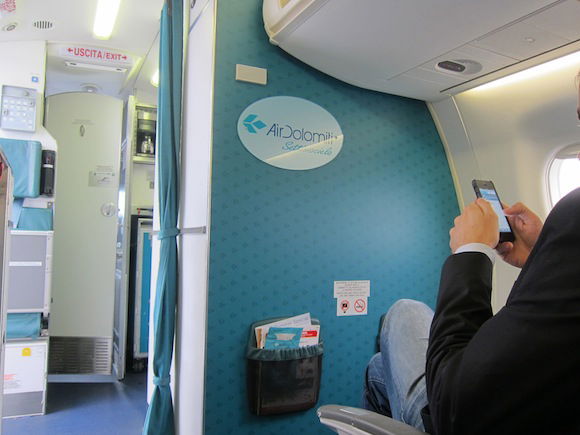 Business class cabin
I have to say, the seats themselves were well padded and legroom was decent, so I found this configuration to be much more comfortable than what you get on Lufthansa intra-Europe with their slimline seats.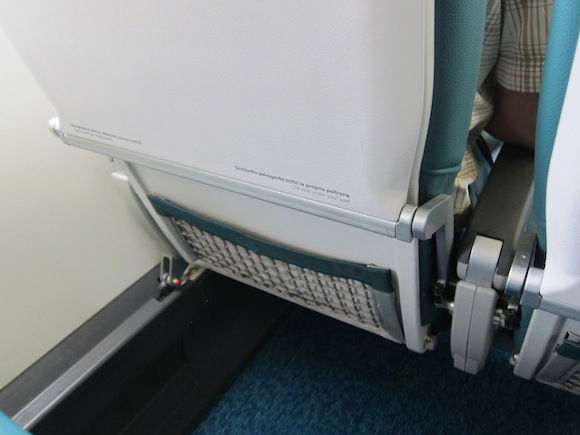 Legroom in row two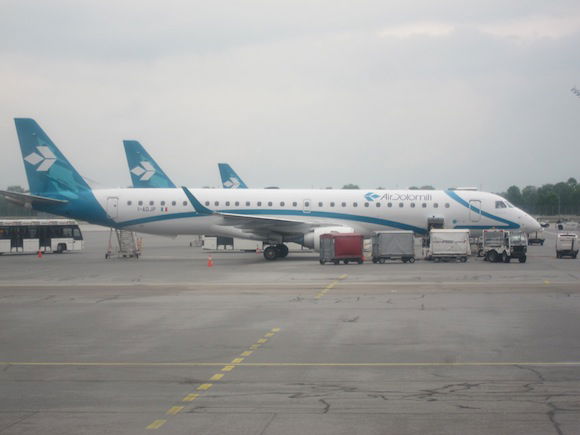 Fleet of Air Dolomiti planes at remote stands
The flight was fairly full and it was kind of funny to watch the passengers board and the reactions that the flight attendant at the door had to everyone. In one case a lady and her granddaughter took two seats in business class, loudly saying that they thought the plane had open seating, and the flight attendant walked up to them and said "no, no, you take your seats pronto."
In another case a lady tried to place her bag in the business class bin and it didn't quite fit. The lady said to the flight attendant "hmm, I don't think it's going to fit," and the flight attendant said "no, of course not." Beyond that, the way that the flight attendant stared at everyone head-to-toe as they boarded kind of made me laugh.
As boarding finished up packaged refreshing towels were offered to everyone.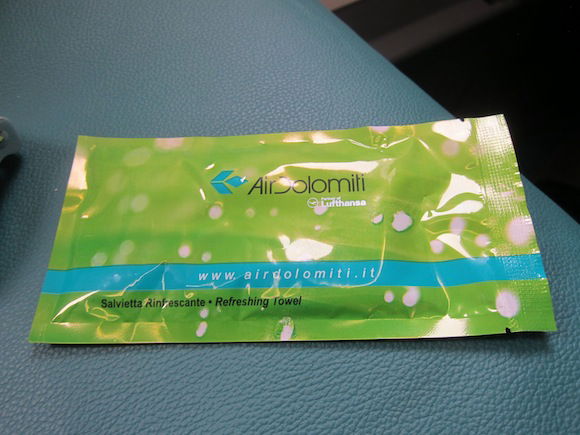 Refreshing towels
The captain came on the PA and informed us of our flight time of two hours, and shortly after that we began our taxi to the runway. Safety announcements were made in three languages… I believe two of them were meant to resemble English and German, though I have my doubts. 😉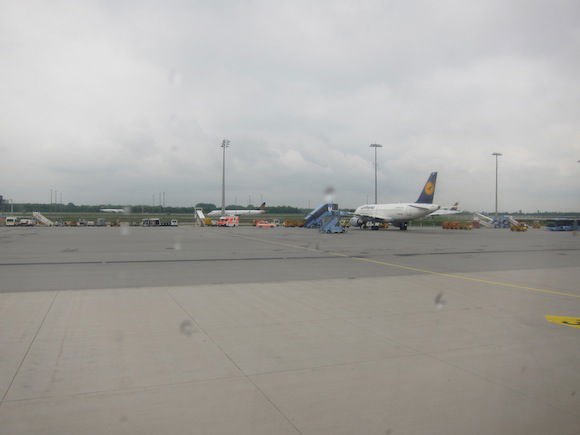 Taxiing to the runway
Once at the runway there were two Lufthansa planes ahead of us, so within five minutes or so we were airborne.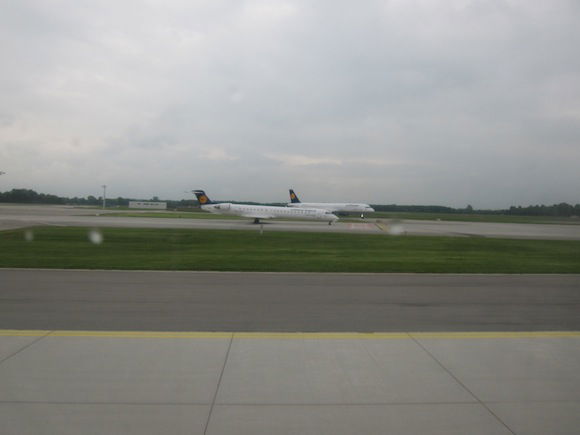 Taxiing to the runway
There were some bumps on the initial climb out due to thick clouds, though once we got above that cloud layer the ride smoothed out.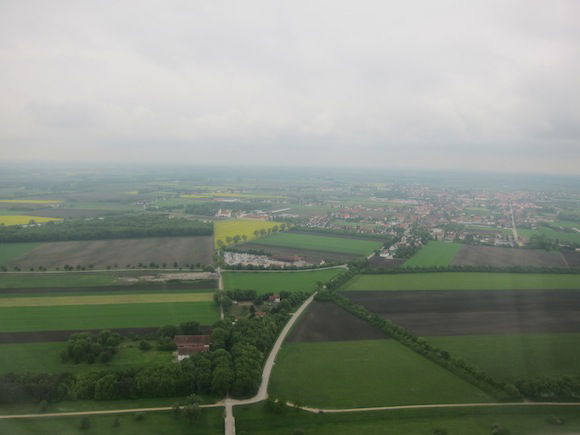 Views after takeoff
Once we leveled off the flight attendant offered each business class passenger a deli plate, as you'd expect on Air Delimeat Dolomiti.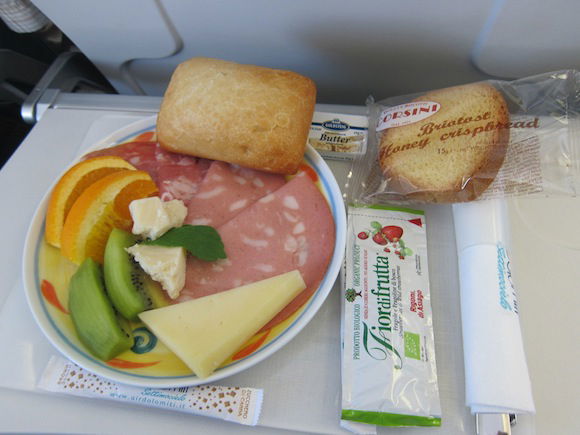 Deli plate
The flight attendant working business class was rather attentive and actually charming after warming her up a bit, so I talked to her for a while about the routes she flies, the airline's relationship with Lufthansa, etc.
I spent the other odd hour or so just staring out the window.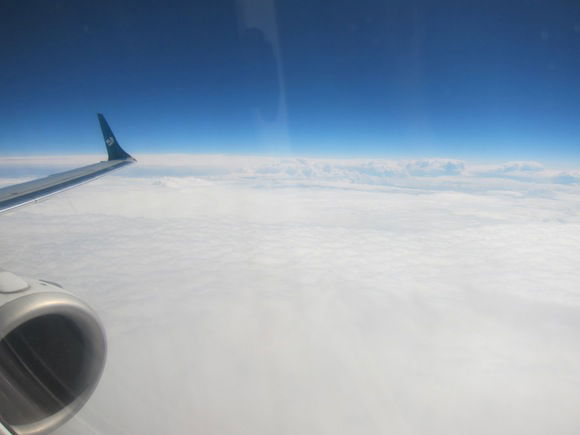 Views enroute
About 30 minutes out of Catania we reached the coast of Sicily, where the views got progressively better.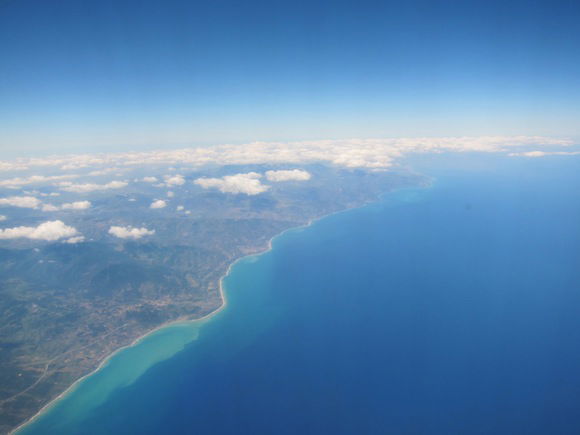 Coast of Sicily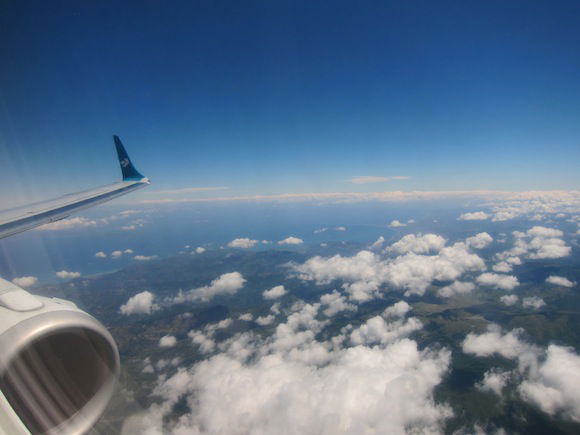 Flying over Sicily
As we approached Catania we flew right by Mount Etna, which made for some amazing views.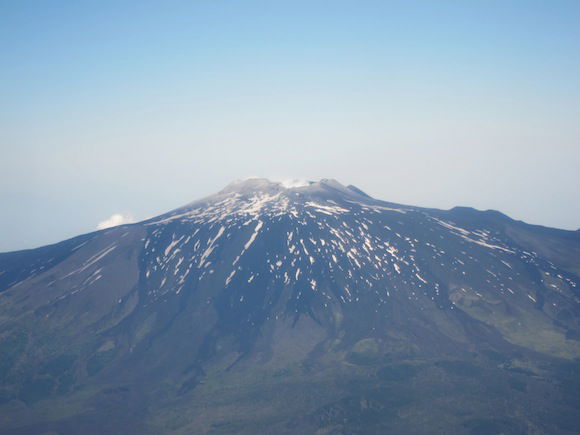 Mount Etna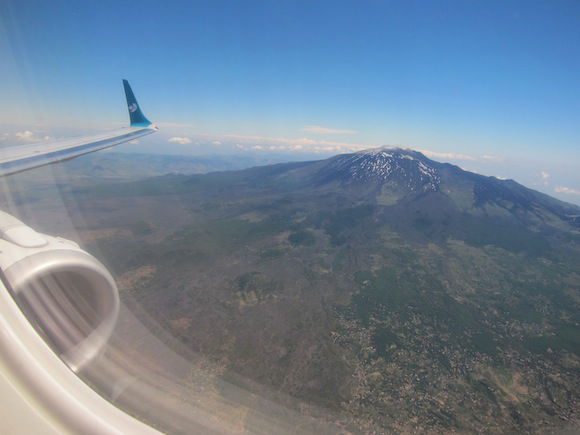 Mount Etna
As we began our final descent the flight attendant came around the cabin offering each passenger chocolate.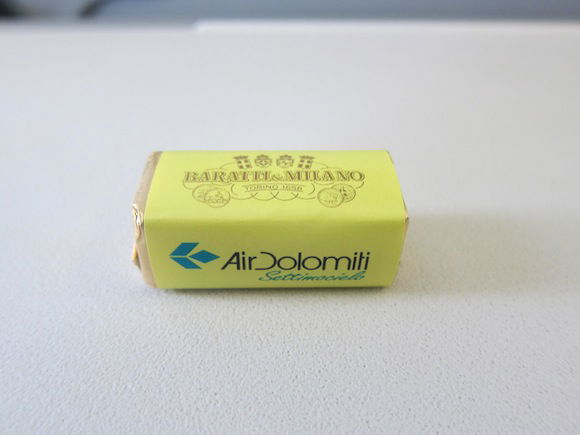 Pre-arrival chocolate
During our final descent we flew out over the harbor and then turned back towards Catania to land.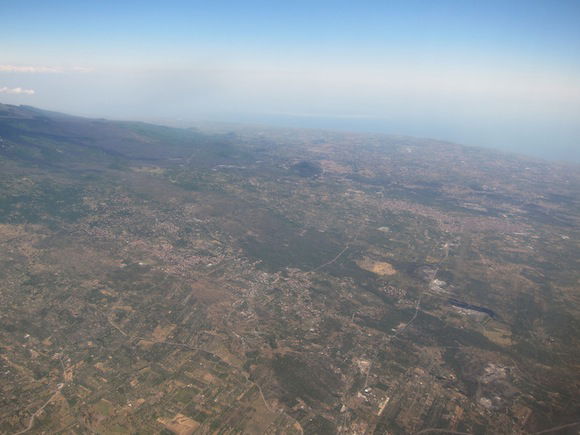 View on approach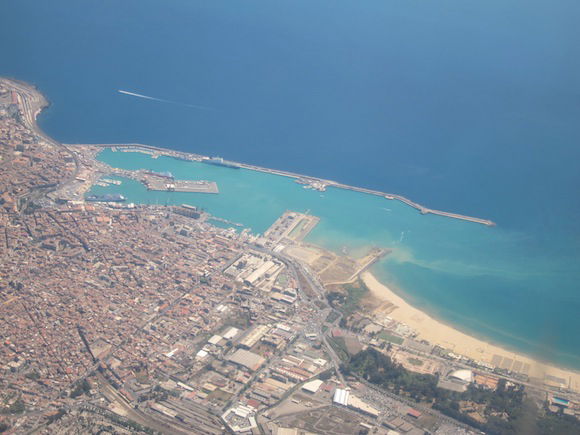 View on approach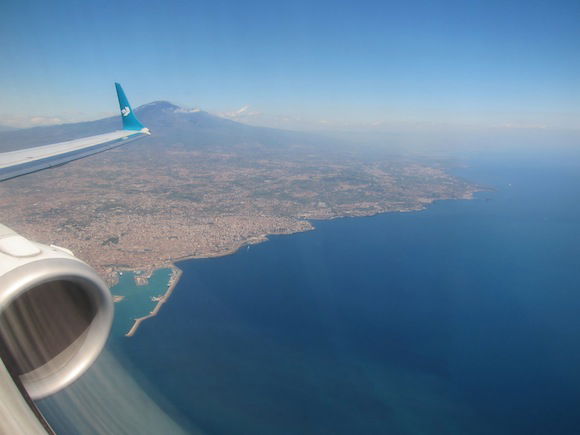 View on approach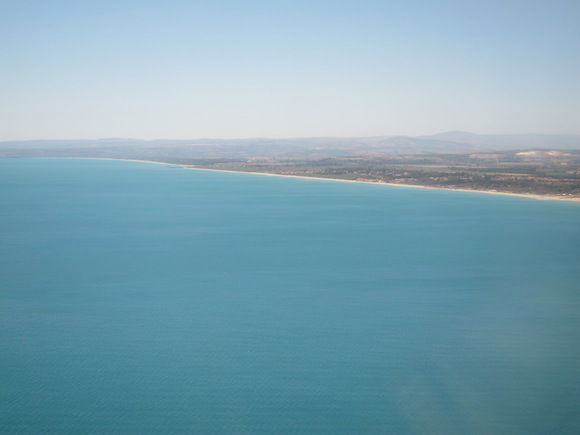 View on approach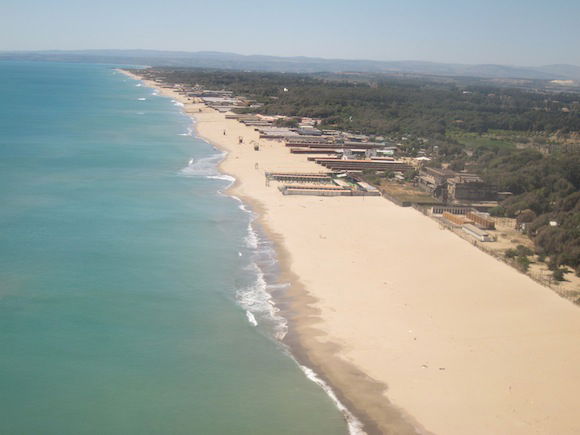 View on approach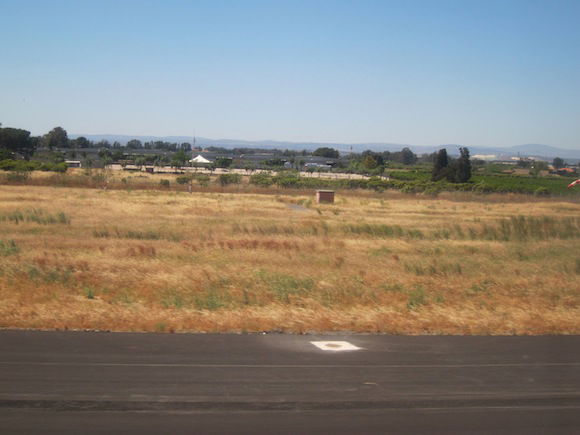 Touchdown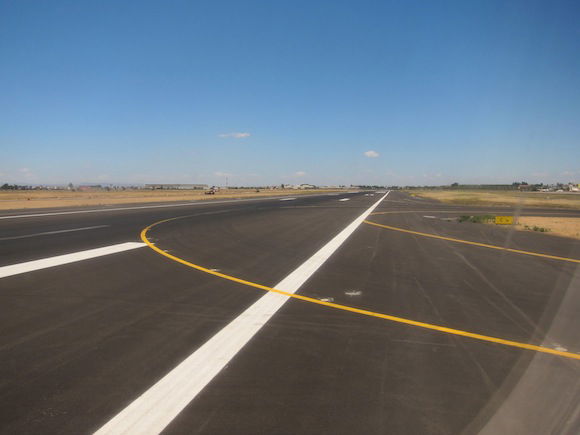 Taxiing off the runway
After a smooth touchdown it was just a quick taxi to the gate. Yes, that's right, a gate, which I was thrilled to see after a series of remote stands.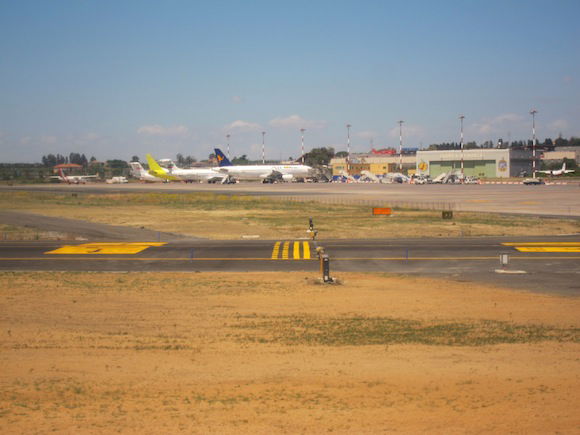 Taxiing to the terminal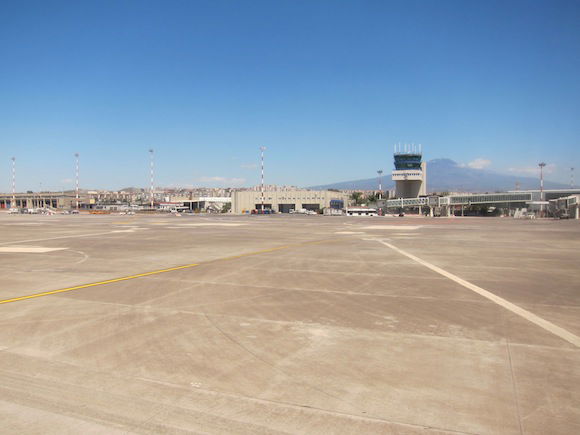 Taxiing to the terminal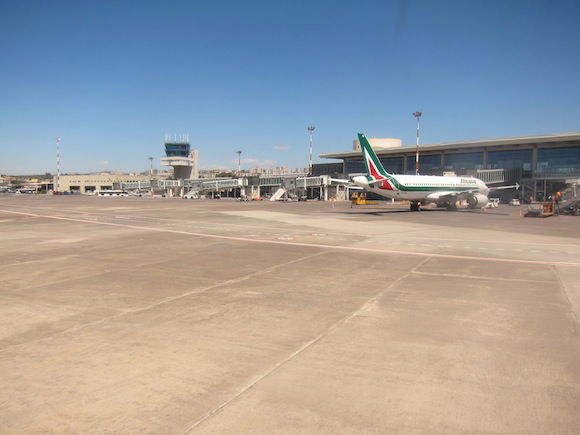 Taxiing to the terminal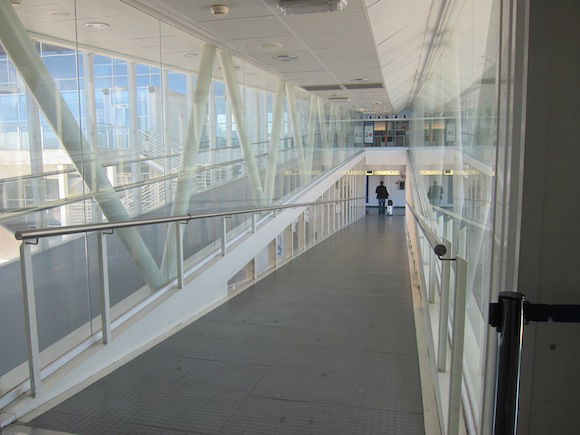 Deplaning
Once in the terminal it was only about a five minute walk till we were in the arrivals area, where we were met by our friends.
And that's where three days of pure Sicilian madness began…
On the whole Air Dolomiti was a perfectly pleasant way to fly intra-Europe, and based on seat comfort I actually preferred it to Lufthansa. There was something really unique about flying them given that I'm just used to the "standard" Lufthansa intra-Europe service, so if nothing else it was a nice change of pace. I'd fly them again in a heartbeat.