---
We had only a bit over an hour connection in Munich, so upon deplaning headed straight to the Senator Lounge near gate G28.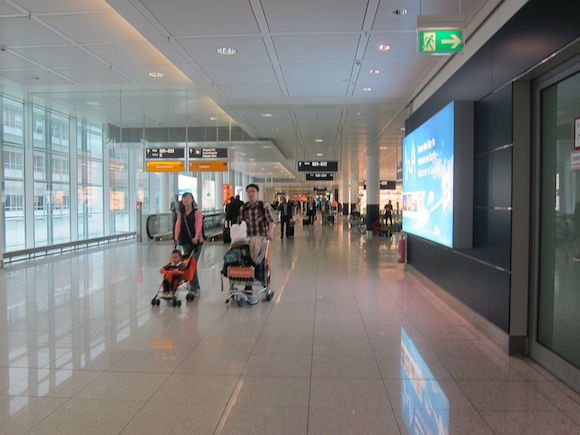 Walking towards lounge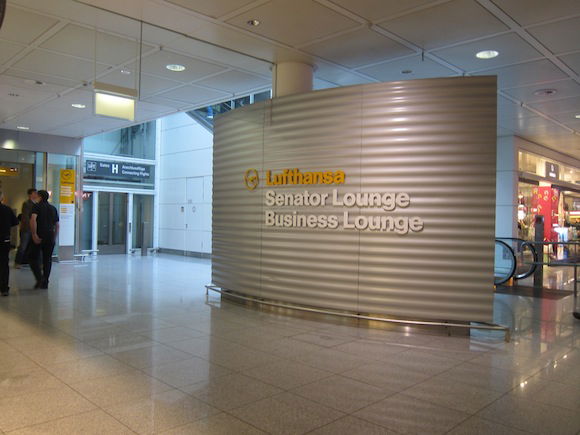 Lounge entrance
While certainly nowhere near as nice as the Lufthansa First Class Lounge in Munich (one of the best airport lounges in the world), the Senator Lounge was nicely efficiently furnished and had a decent food selection. A majority of the seating consisted of tables with swiveling chairs, though there were also some couches.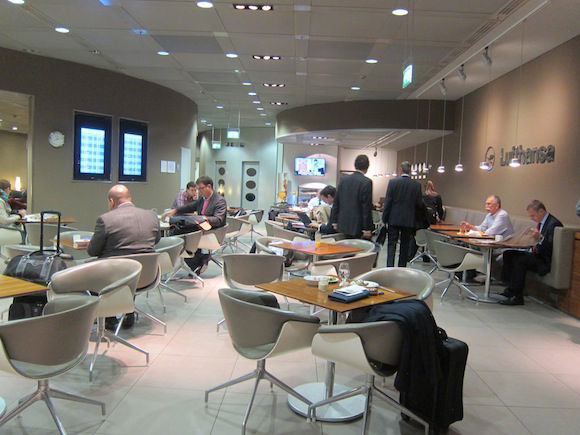 Senator Lounge seating
The food spread was definitely limited compared to other Senator Lounges I've been to, which may just be a function of the time of day we were traveling. They had cereal, cookies, cheese, meat, croissants, etc., but no hot options.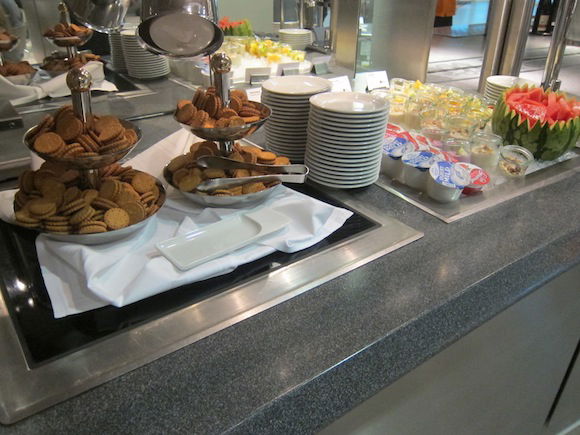 Food spread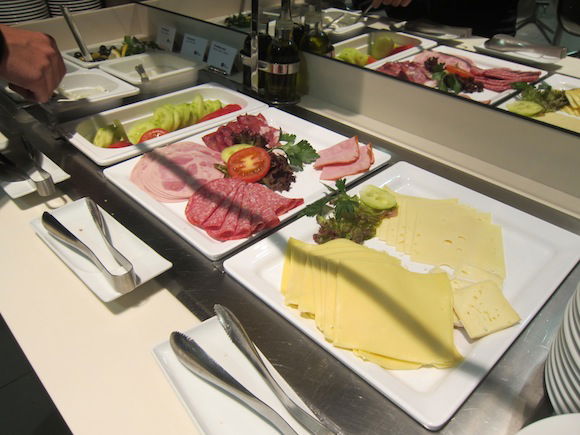 Food spread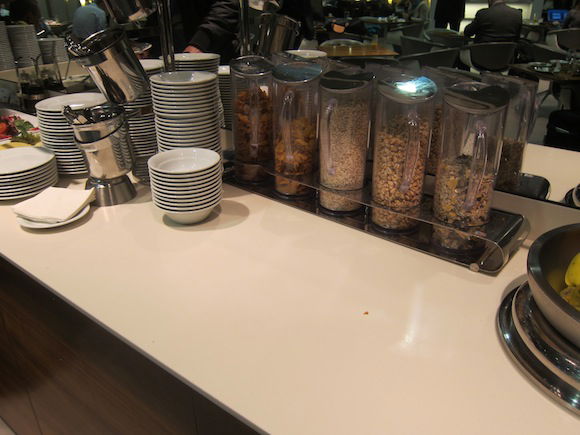 Food spread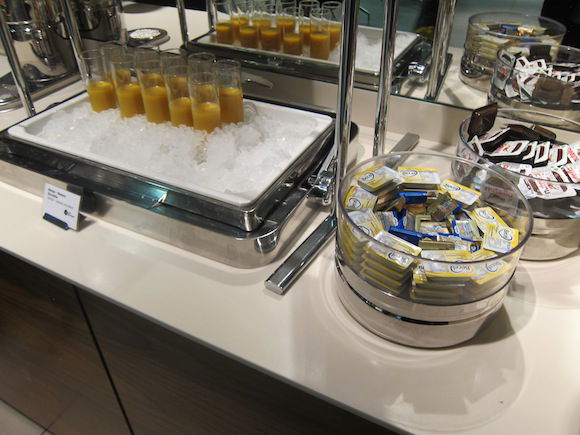 Food spread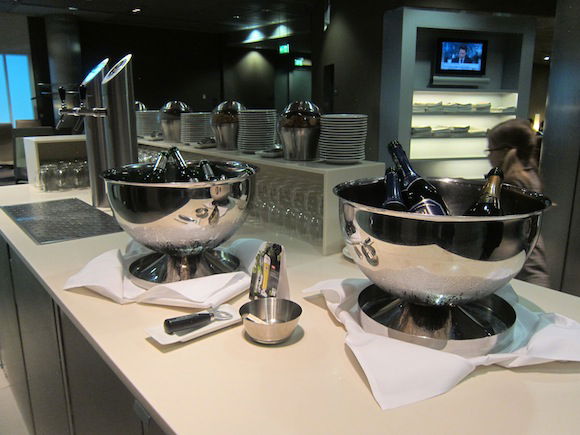 Self serve wine
I spent about 15 minutes catching up on email thanks to the fast high speed internet connection, and at around 8:45AM we headed for our departure gate, given the 9:25AM departure.
Unfortunately our connecting flight on Air Dolomiti was departing from a remote stand, as all Air Dolomiti flights in Munich do, so the seating area on the lower "bus" level is rather crowded as a result.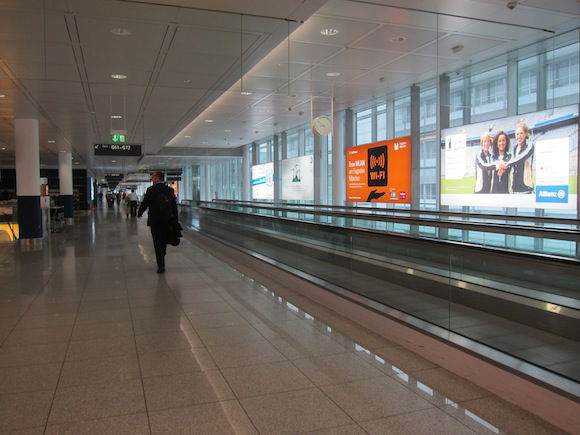 Walking to gate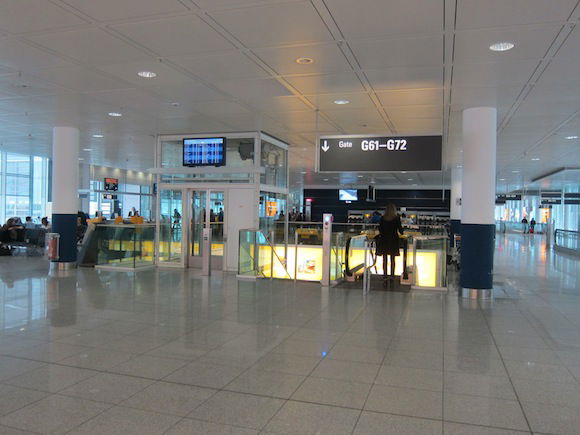 Walking to gate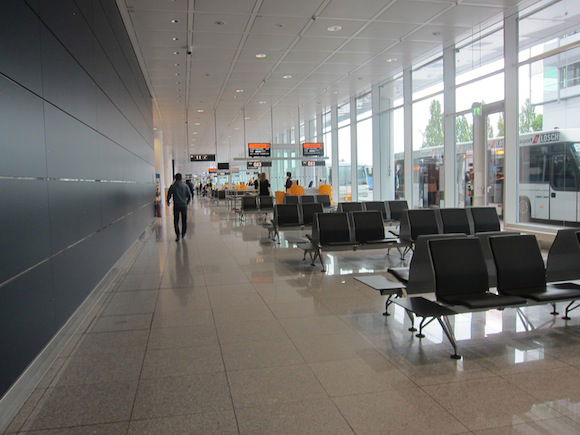 Remote stand departure area
At around 9AM boarding was announced, and they piled people on the bus till there wasn't a spare inch left, at which point we began the roughly five minute drive to the plane.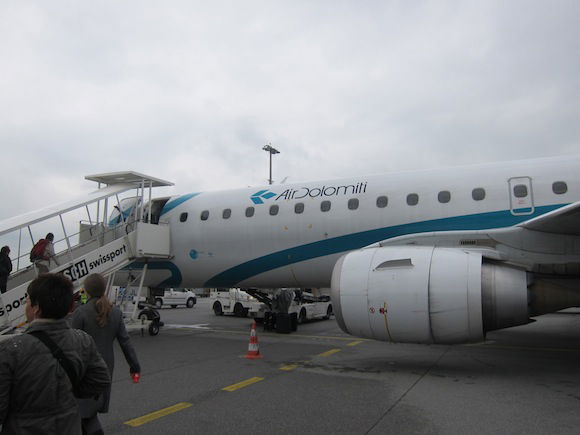 Our plane to Catania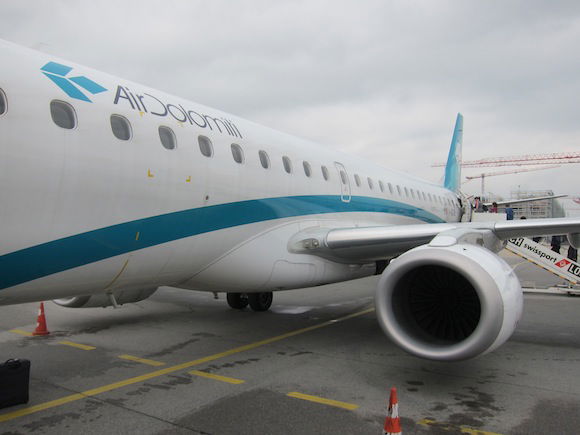 Our plane to Catania
Despite the remote stand departure it was a painless transit experience.