---
There's nothing quite like arriving off a longhaul flight and being picked up in an S-class Mercedes.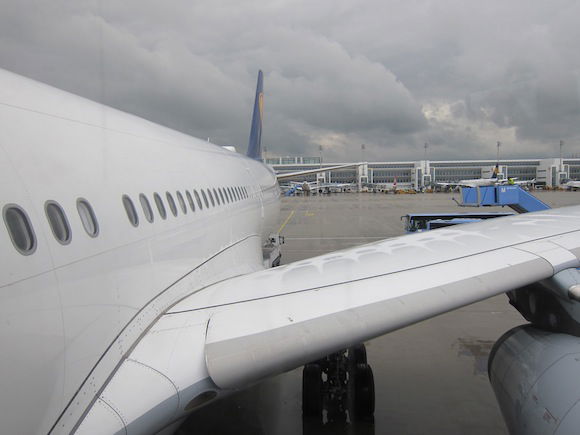 Deplaning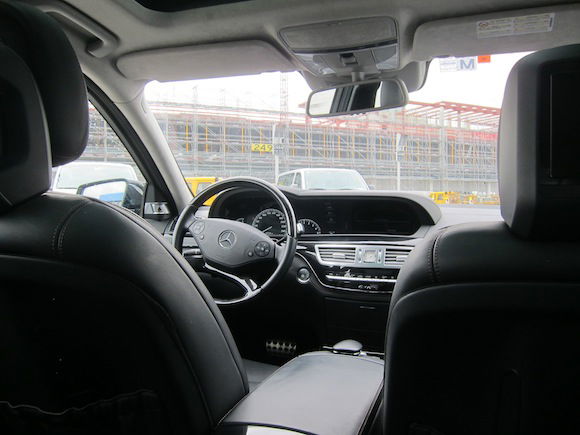 Mercedes interior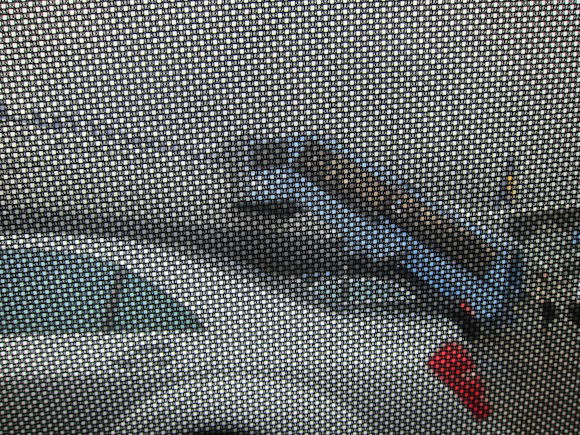 Aircraft from Mercedes
This time around it was an especially long drive, made only longer by the fact that the driver couldn't find any parking. After doing a few loops he decided just to park right by an Airbus A340, and he joked he hoped he wouldn't get towed.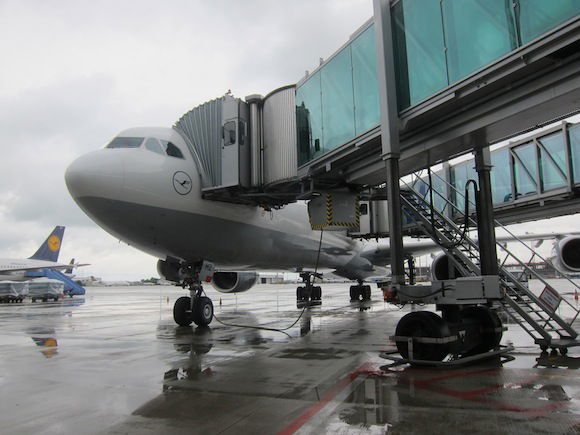 Parking position
We had to clear transit security, and the driver walked us to the very front of the line and then escorted us to the lounge. Once in the lounge the agent at the door looked up our connecting flight info and asked us to meet in the reception area at 4:30PM so we could be driven to our connecting flight. Gotta love when your connection leaves out of a remote stand as well!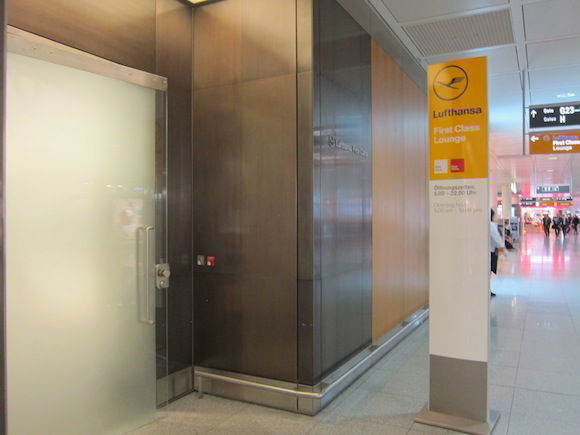 First Class Lounge entrance
All of Lufthansa's First Class Lounges are very similar, though the Munich FCL is definitely on the small side given the number of flights arriving and departing around that time. There are maybe a few dozen seats, a few office cubicles, the the dining area, and some shower rooms.
I briefly grabbed a cubicle and got caught up on a bit of email.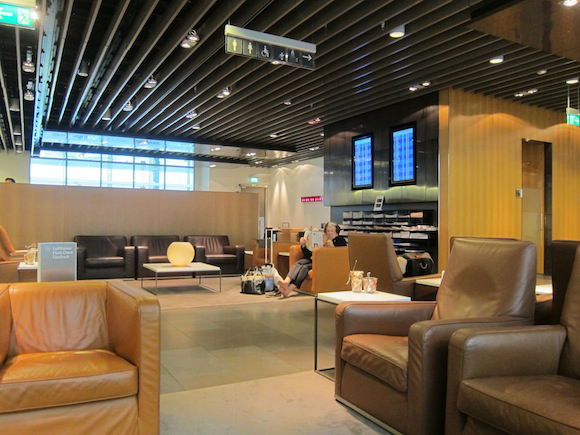 First Class Lounge seating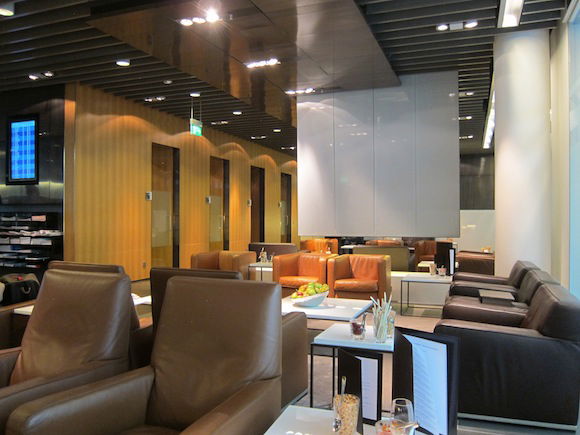 First Class Lounge seating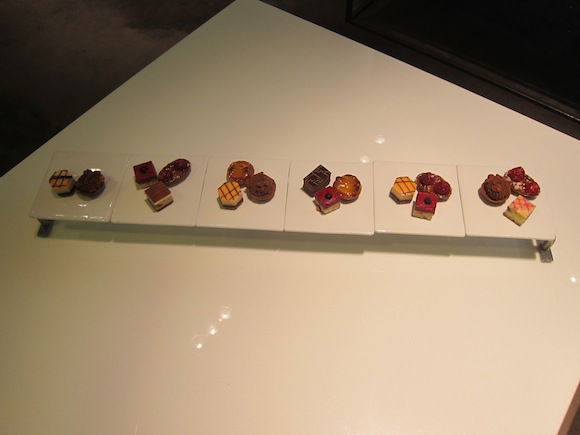 First Class Lounge table snacks
After that I requested a shower room, specifically the one with the bathtub. The shower room is beautifully designed and you can't beat a jacuzzi bathtub at an airport.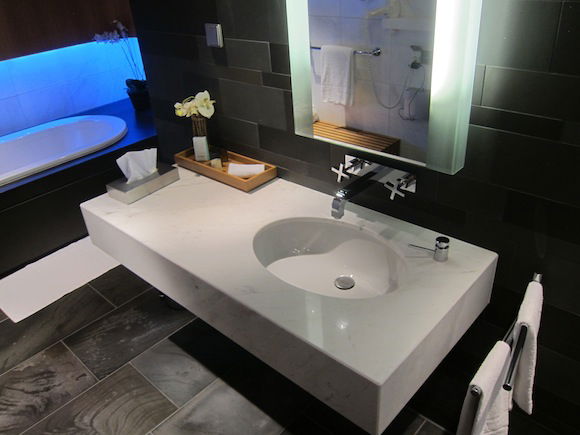 Shower room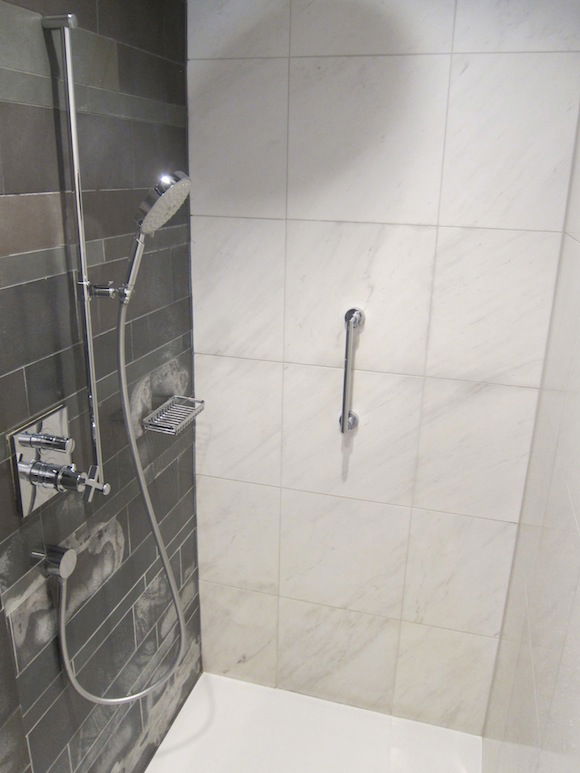 Shower room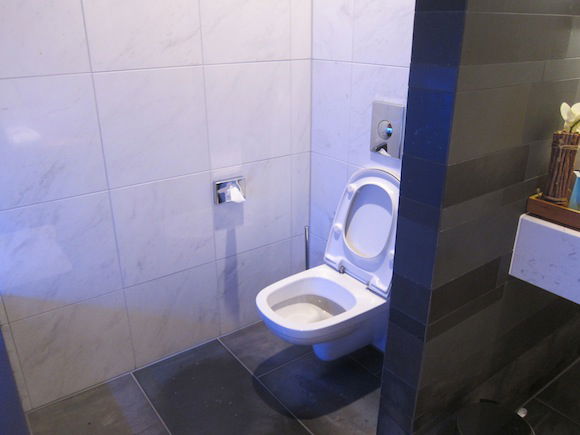 Shower room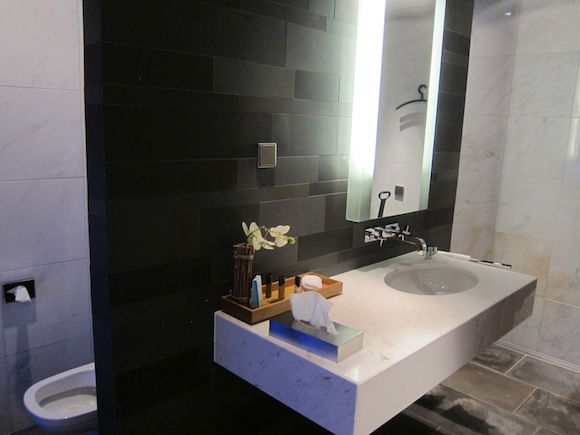 Shower room
It's worth noting however — as ridiculous as this sounds — that they have some angry @ss bathtubs. They don't let out soothing bubbles or anything, but rather some of the most high pressure bubbles you'll find anywhere.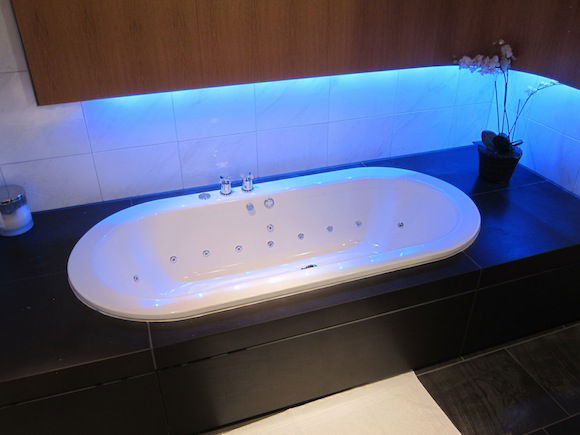 Angry bathtub
After a bath it was time for lunch. This is probably the one weak point of the Munich FCL vs. the FCT/FCLs in Frankfurt. In Frankfurt the lounges are catered by DO&CO, which isn't the case in Munich. So while the food is still very good and they still have an a la carte menu, the quality and variety of the buffet dishes aren't as good as in Frankfurt. For example, they only have one hot dish at the buffet, vs. the six or so they have in Frankfurt. Of course, each of these add up to some of the reasons that Frankfurt is one of the best airport lounges in the world, and my personal favorite over Munich.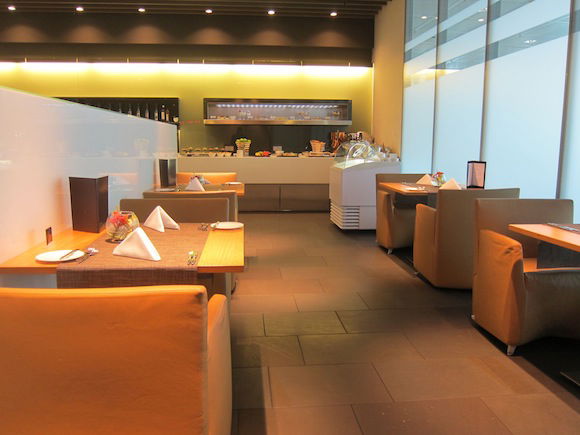 Dining area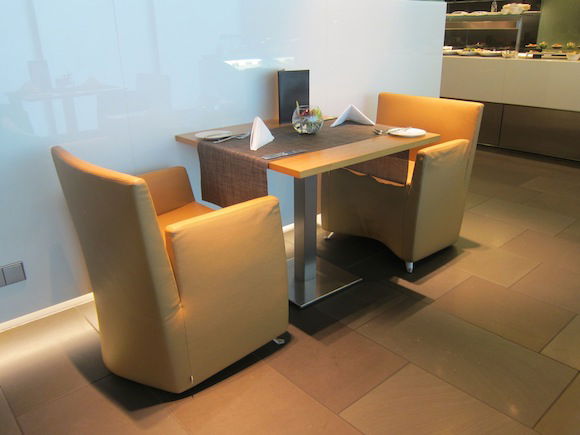 Dining area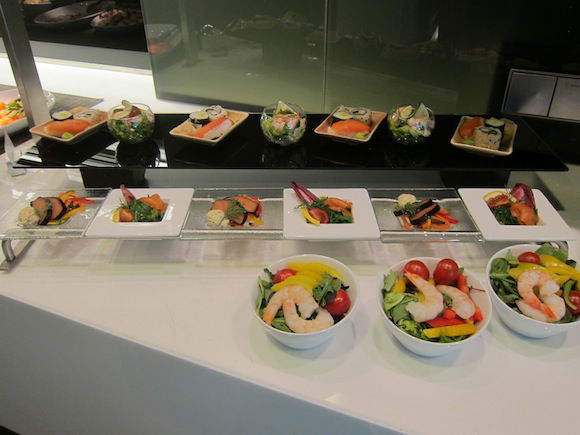 Buffet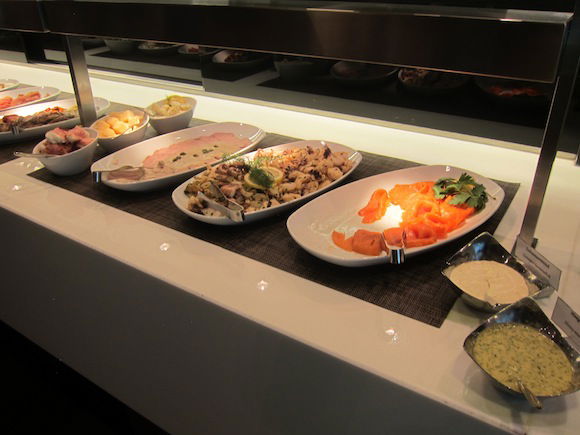 Buffet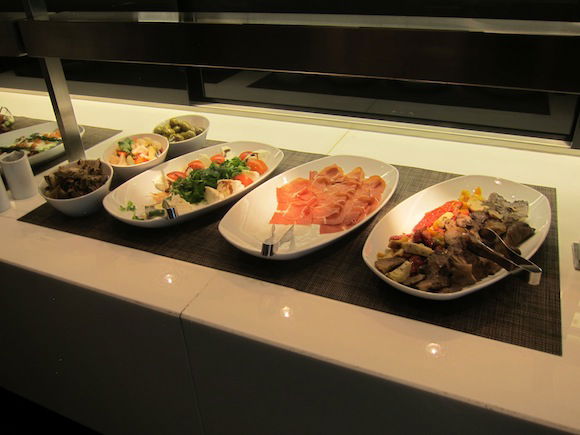 Buffet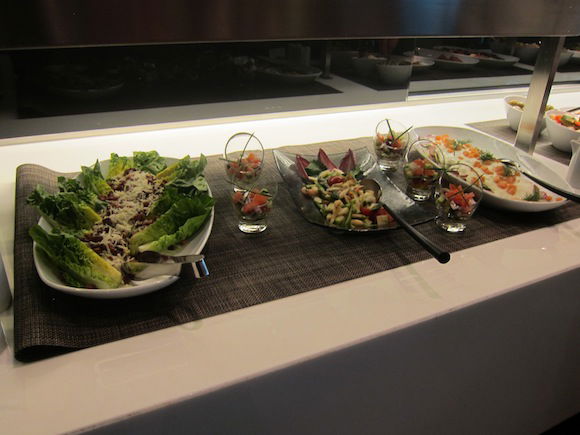 Buffet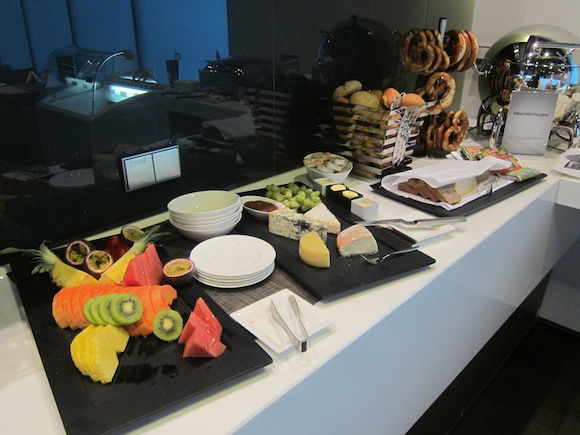 Buffet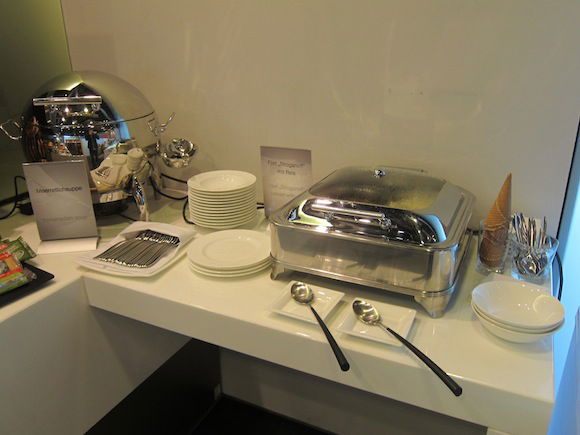 Buffet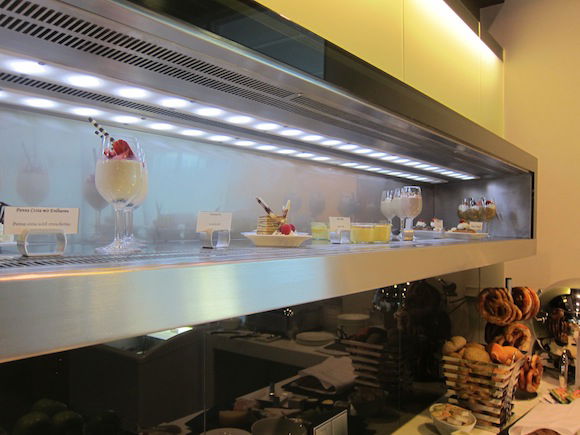 Buffet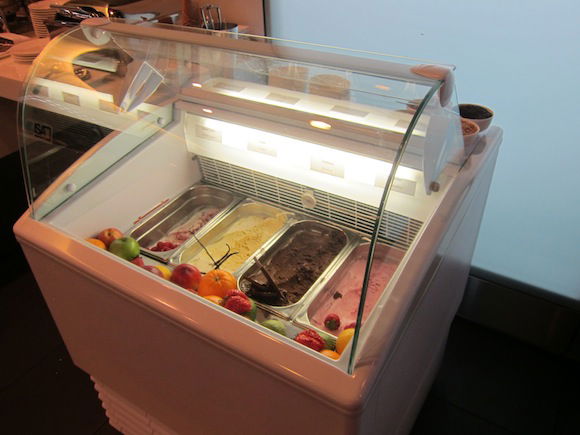 Buffet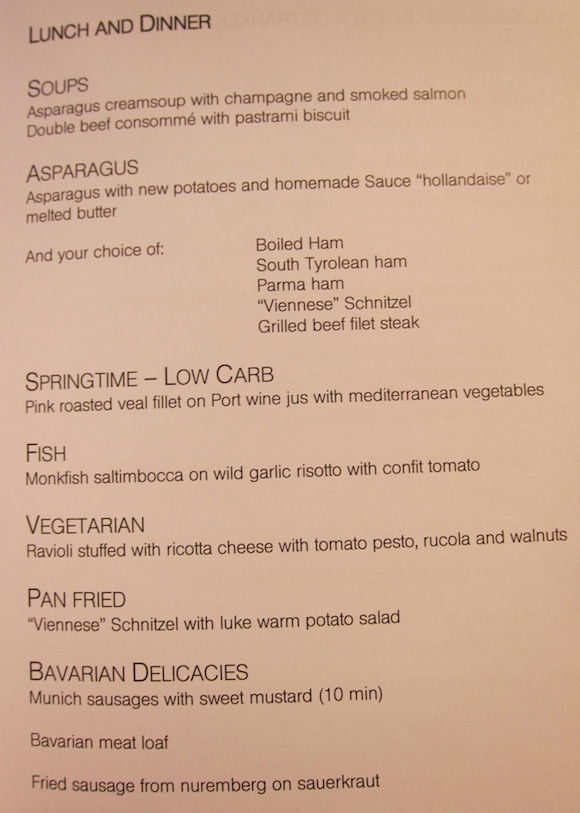 Menu
I wasn't especially hungry so just had some salmon, tomato and mozzarella, a pretzel, and some Fanta.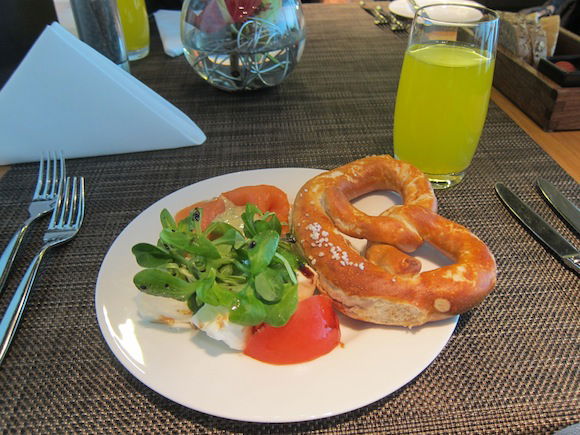 Lunch
Meanwhile my friend had the schnitzel.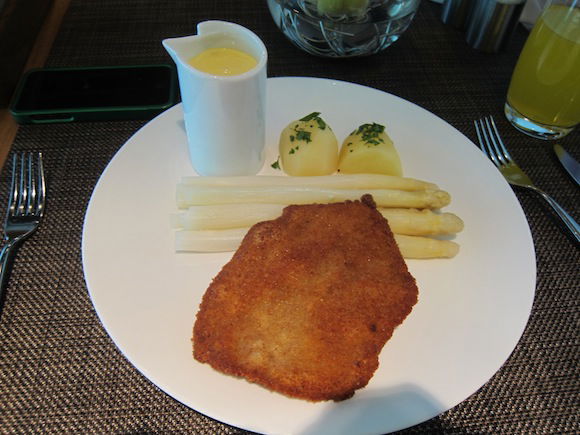 Schnitzel
For dessert I had some panna cotta with strawberries.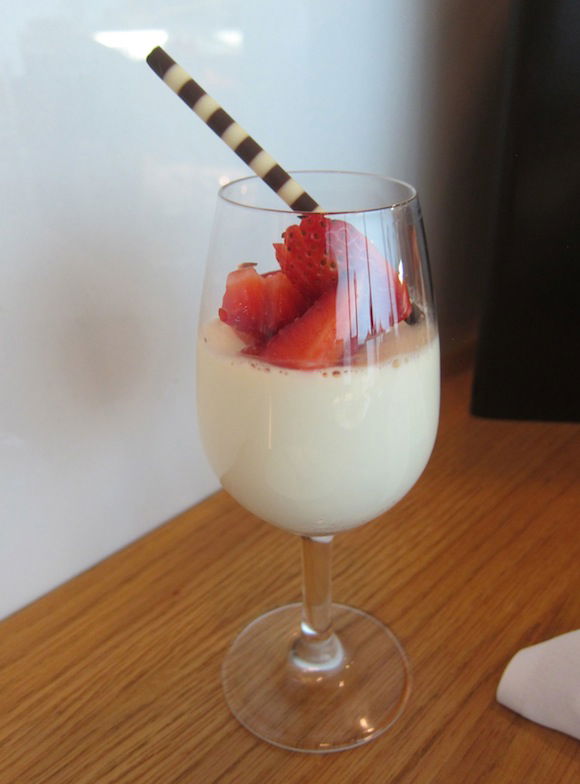 Dessert
At 4:30PM we headed down to the reception area where we were driven to our connecting flight, which was departing from a remote stand.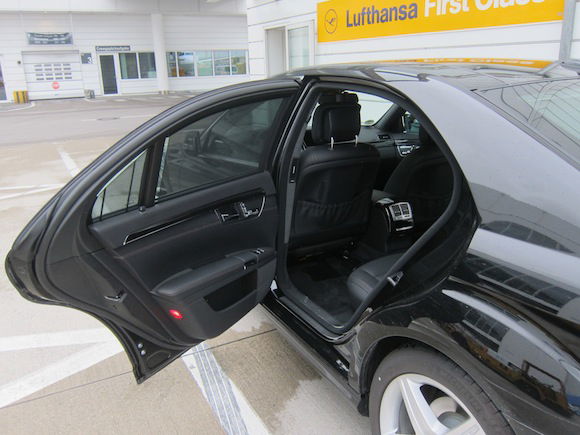 Mercedes transfer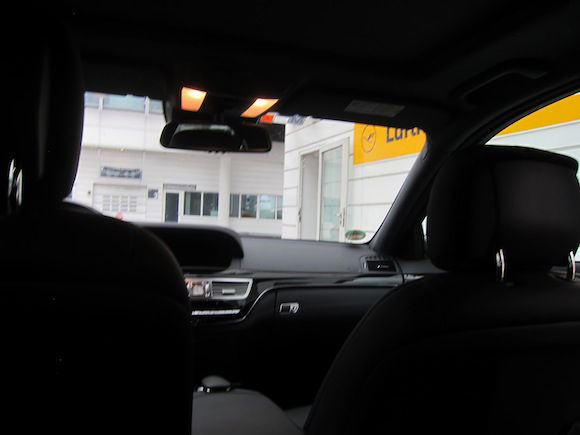 Mercedes transfer
This drive was a bit shorter and mostly on the covered roadway under the terminal, so views were limited.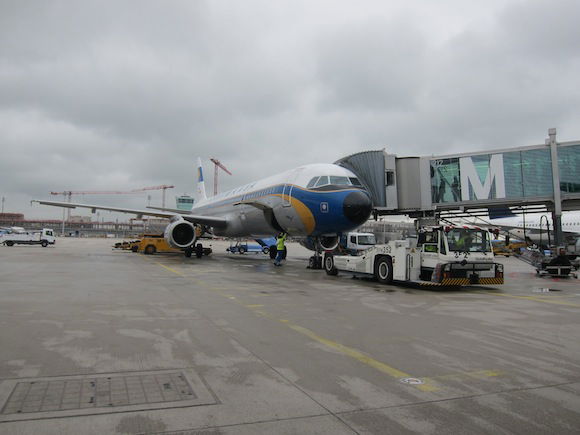 View on drive
As we drove up to our waiting aircraft the driver went onboard to check if they were ready for boarding, which they indeed were. Awkwardly enough the bus full of passengers being transported from the terminal arrived at the same time as us, and they kept the doors closed till we were aboard, which led to a lot of awkward looks during boarding.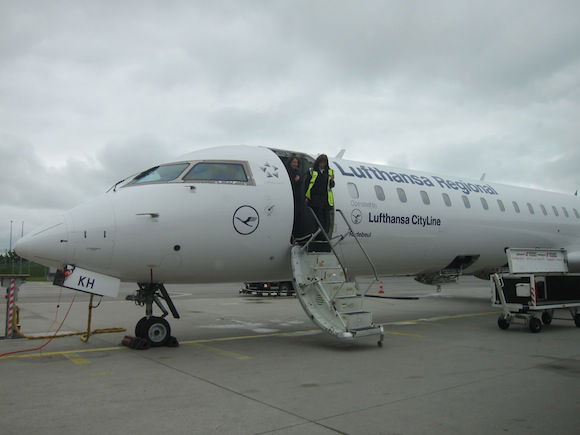 Aircraft to Budapest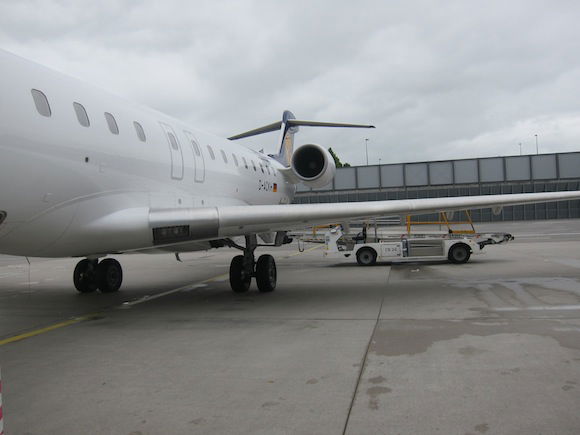 Aircraft to Budapest

Aircraft to Budapest
While I do slightly prefer the Lufthansa FCLs in Frankfurt, I do have to say that this was quite possibly the most seamless ground experience I've had on Lufthansa.