---
Lufthansa 1685
Budapest (BUD) – Munich (MUC)
Friday, May 24
Depart: 6:50AM
Arrive: 8:10AM
Duration: 1hr20min
Aircraft: Airbus A321
Seat: 11A (Business Class)
We boarded through door 1L and took our seats in row 11, which is the emergency exit row. The business class cabin was huge on this flight, despite coach and business class both being fairly empty. Business class went all the way back to row 14. My guess is that the plane was going to be operating a pretty premium "sector" next, maybe to Frankfurt, where there were lots of business class passengers, so they already made the cabin the appropriate size to start the day.
There was tons of legroom in row 11, which was great, since usually lack of legroom is my biggest complaint about intra-Europe business class.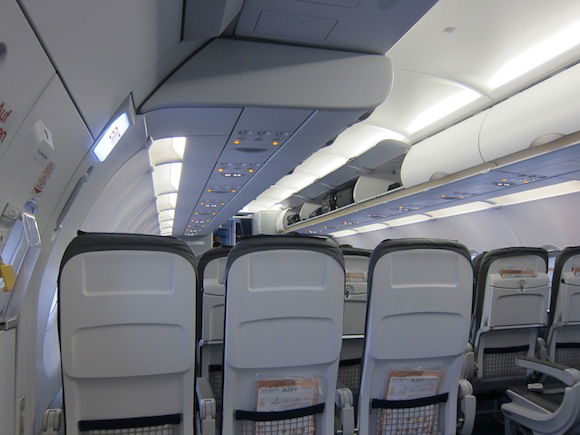 Row 11 legroom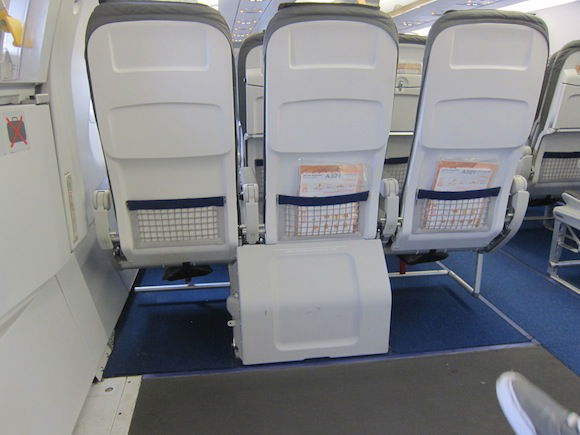 Row 11 legroom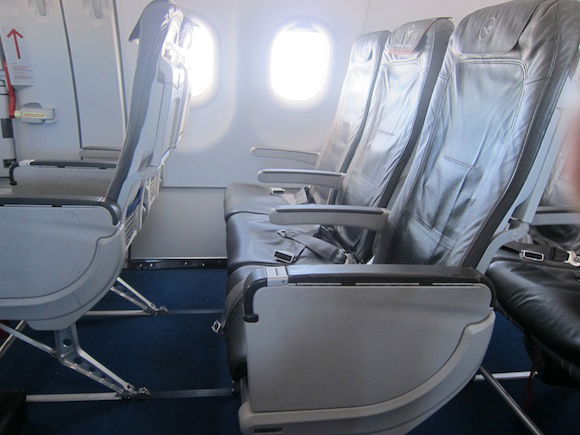 Seats 11D & 11F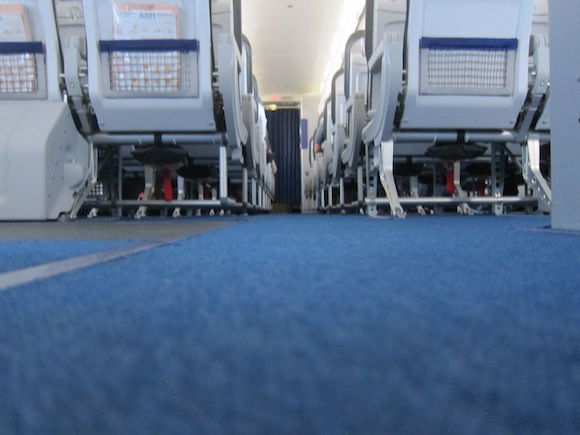 What you start doing when you get bored in intra-Europe business class…
Boarding was quick thanks to the light load, and before we pushed back the captain came on the PA to advise us of our flight time of 1hr5min, which would put us into Munich on-time.
We quickly began our taxi to the departure runway, and I thought the traffic on the tarmac was pretty interesting, including an unmarked A320 and a Sun Country 737. Anyone know what either of those were doing in Budapest?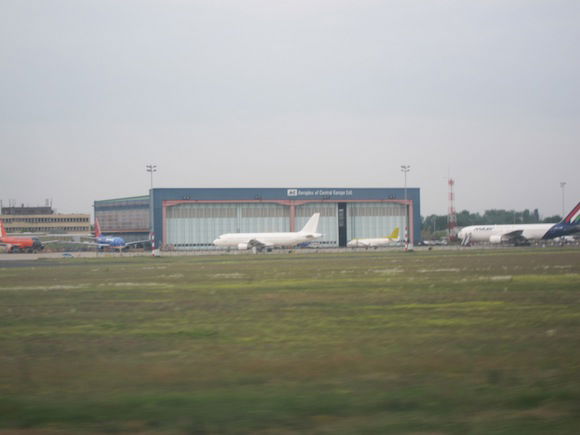 Views taxiing out
Within about 10 minutes we took off and began our steep climb out of Budapest.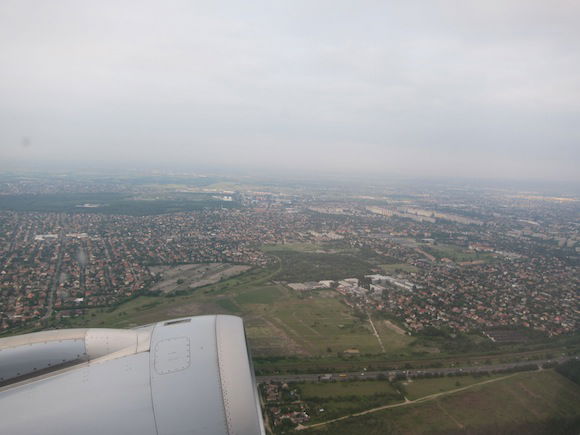 View on climb out
The flight attendants quickly sprung into action. One flight attendant distributed the breakfast trays, while the other flight attendant served drinks.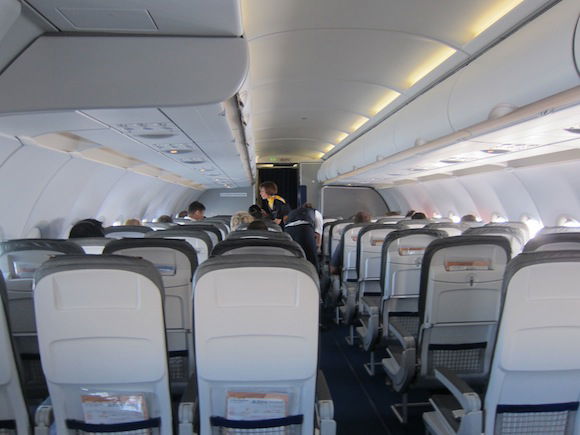 Cabin view after takeoff
The breakfast consisted of some granola with milk, grapes and cheese, pound cake, and bakery items from the bread basket (I chose a croissant). While it was only a cold breakfast, I far prefer it to the greasy-as-could-be hot egg and sausage dishes that British Airways serves in intra-Europe business class.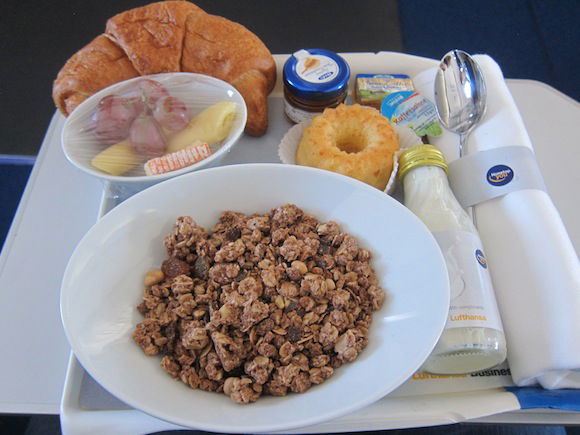 Breakfast
Despite the short flight time I was offered several drink refills. I just spent the rest of the short flight gazing out the window, and about 20 minutes out we began our descent into Munich.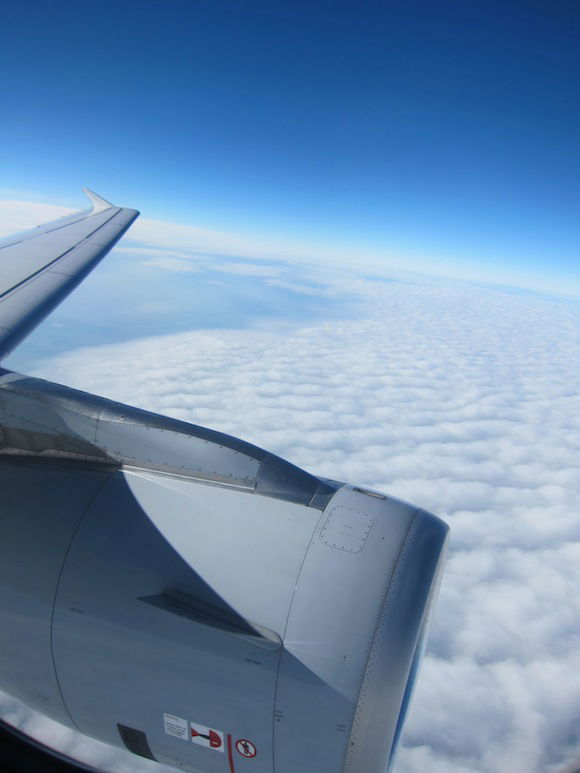 Views on approach
During the descent one of the flight attendants came around with a basket consisting of raw almonds and dried cranberries, which seemed a bit odd compared to the chocolate they otherwise usually offer.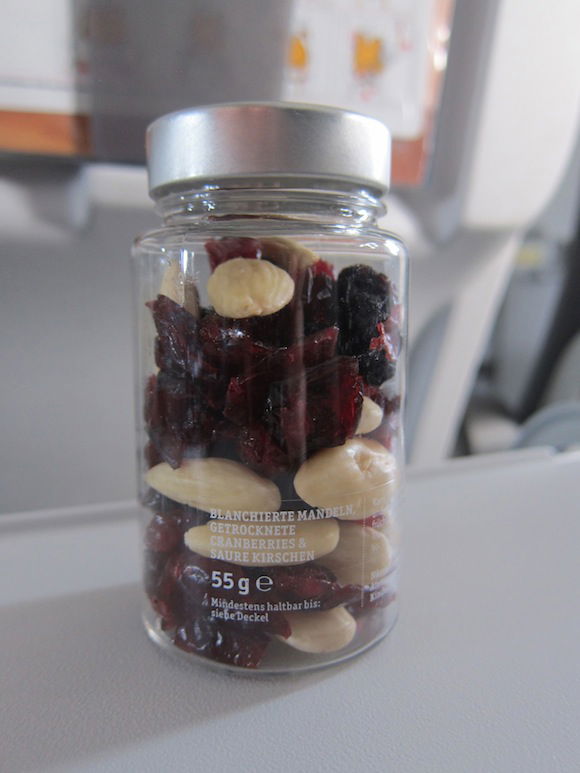 Raw almonds and dried cranberries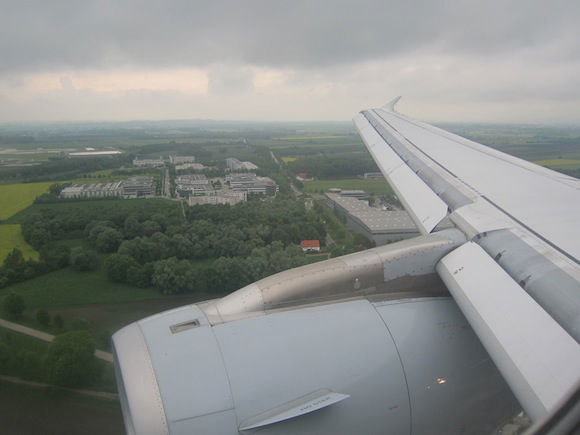 View on final approach
We touched down in Munich on time and began a quick taxi to the gate. That's right, for the first time this trip we actually got a gate. Like, one of those things with a jet bridge. I almost forgot what they looked like.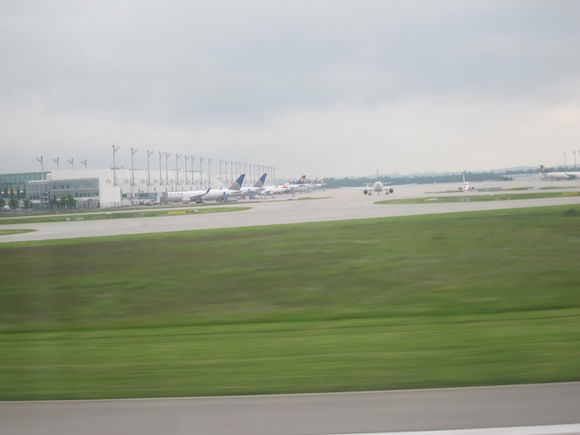 View after landing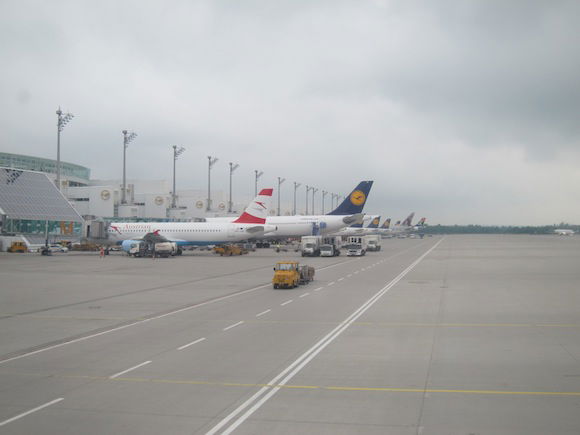 Pulling into our gate
On this whole this was a really pleasant — and quick — flight.