---
With just an overnight in Munich after an exhausting few days in Sicily I decided to book the Sheraton Munich Airport, which was a reasonable €99 including tax. In the past I've stayed at the Le Meridien Munich and Sheraton Arabellapark Munich, both of which I enjoyed, though I was curious to check out another option closer to the airport.
While the hotel has an airport shuttle which costs €5 per person, it stops running at 10:45PM, so instead we took a taxi which cost us €20 and got us there within 10 minutes.
I'm sick of generic Sheratons, so I loved the exterior of the hotel and how un-Sheraton it looked.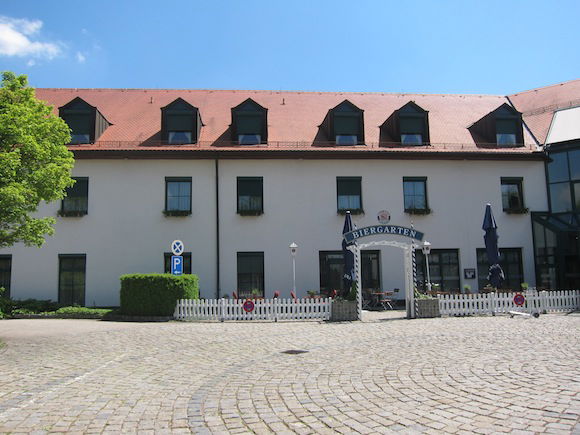 Hotel exterior
The lobby consisted of a bar and business center, though we headed straight for check-in, where we were quickly assisted.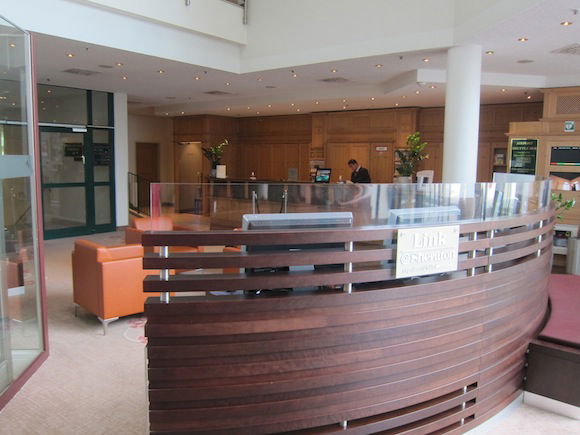 Lobby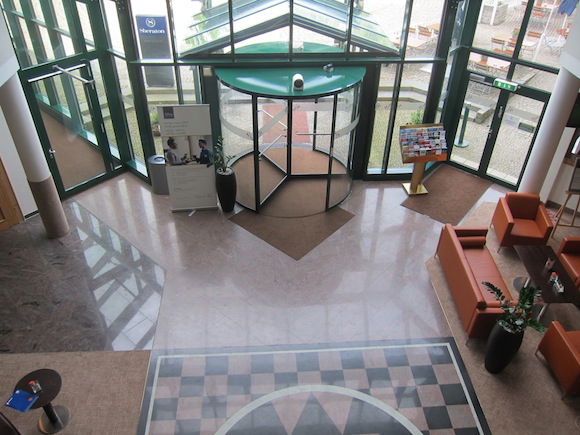 Lobby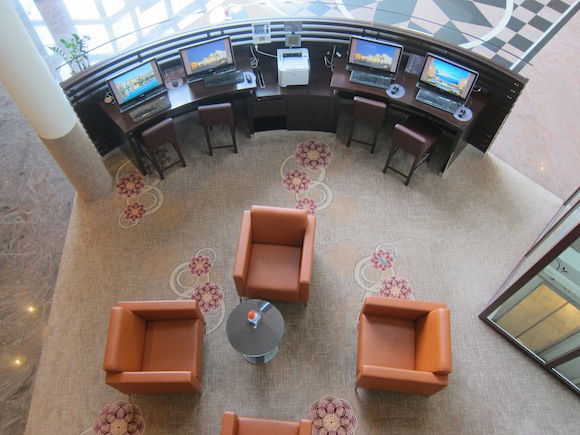 Lobby/business center
We were assigned a junior suite, and also informed we'd receive free internet. As a Platinum member I chose breakfast as the amenity (in lieu of 500 Starpoints), and was also given a 20% off voucher for the restaurant on account of my status.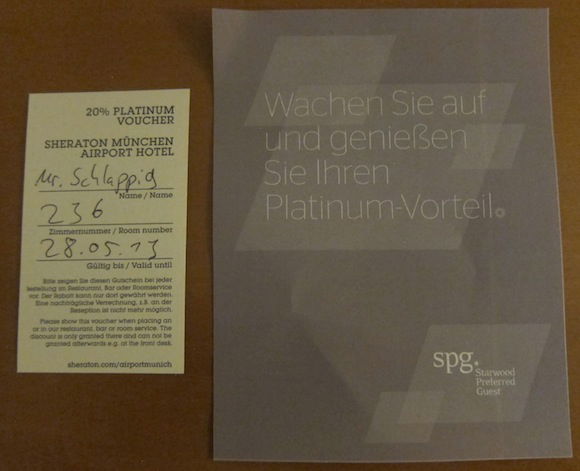 Breakfast voucher
Our room was on the second floor, room 236.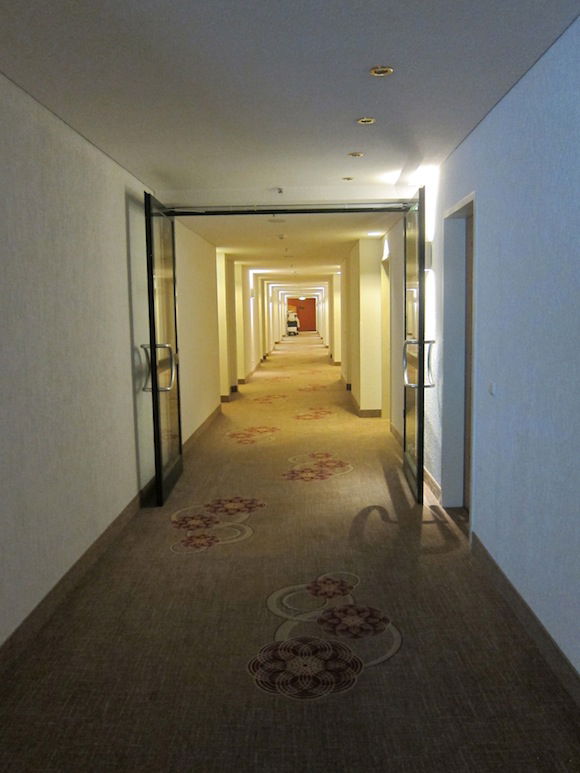 Hotel hallway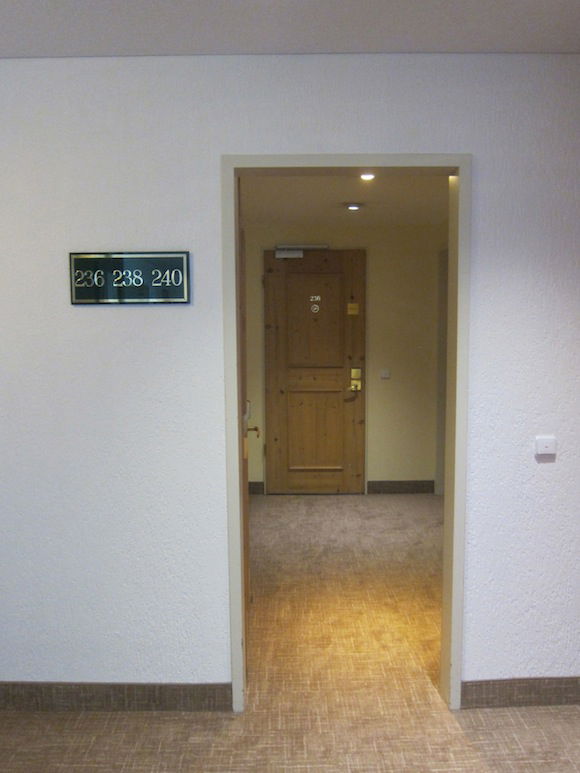 Room entrance
Okay, the room was really tired looking, though again, I was so thrilled by how un-generic this place was that I loved it. At the entrance was a luggage rack, and further in the room was the king bed and a desk.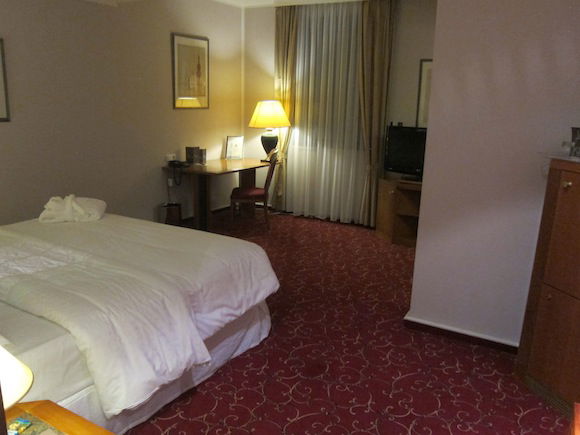 Junior suite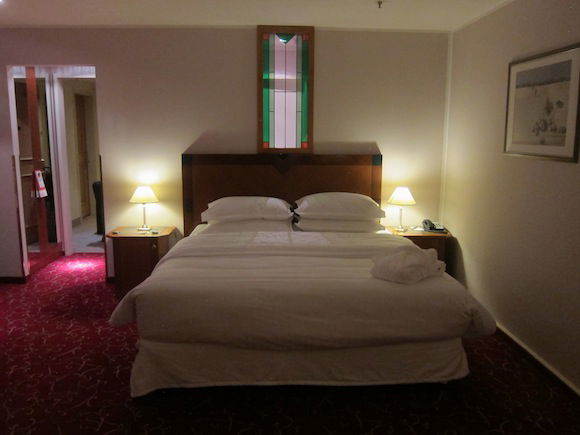 Junior suite bed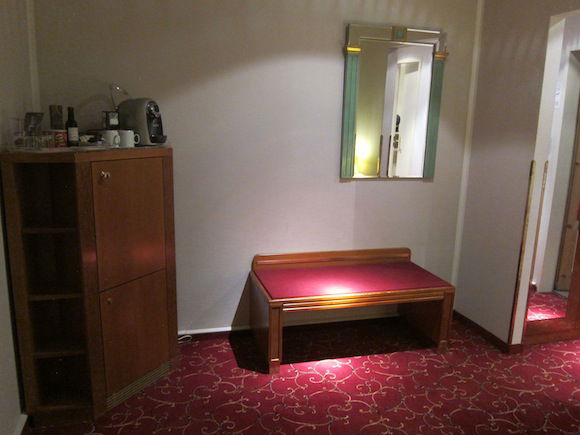 Luggage area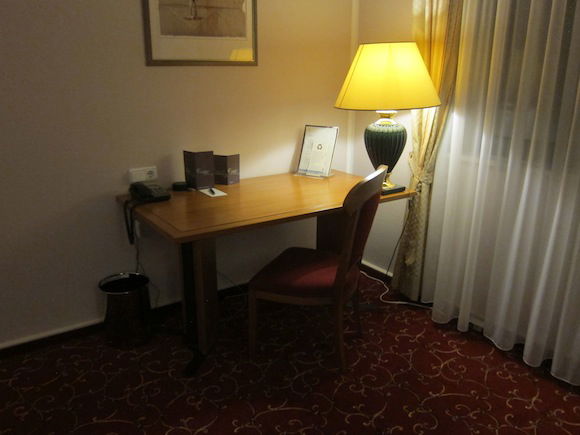 Desk
Over to the right side were two chairs, which I guess is what technically made this a "junior suite." Still not entirely convinced it's a junior suite since by my definition a junior suite has at least a couch, but at the very least it was a spacious executive room.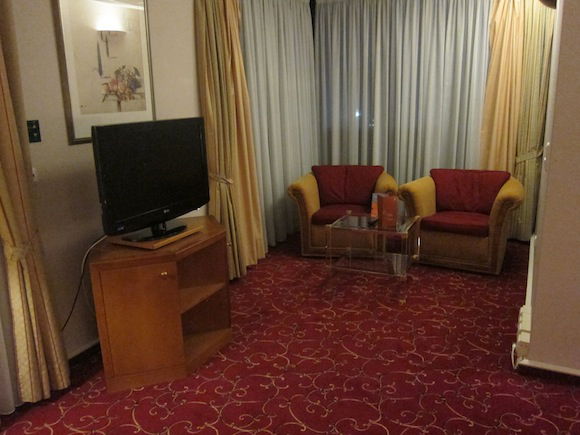 Seating area
The room faced the street that runs along the hotel, which was nice and quiet. You've gotta love how rural the location is.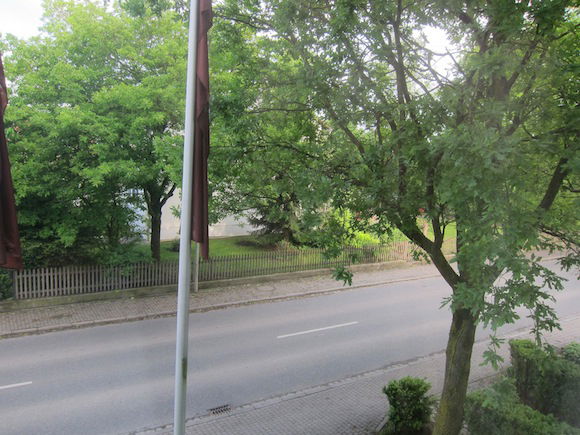 View from room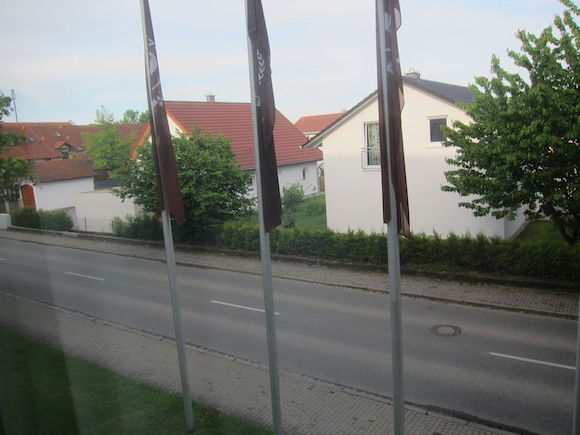 View from room
Over by the entrance was a hallway to the bathroom.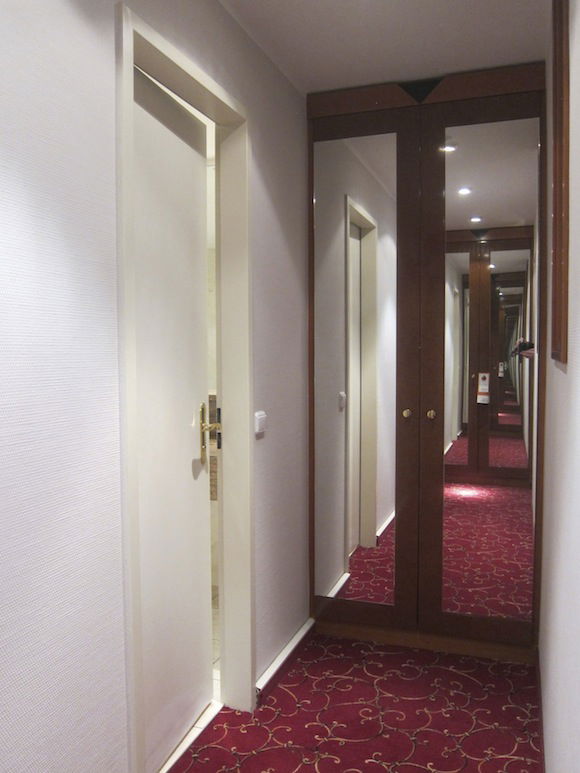 Hallway to bathroom
It featured double sinks, a tub, a walk-in shower, and a toilet.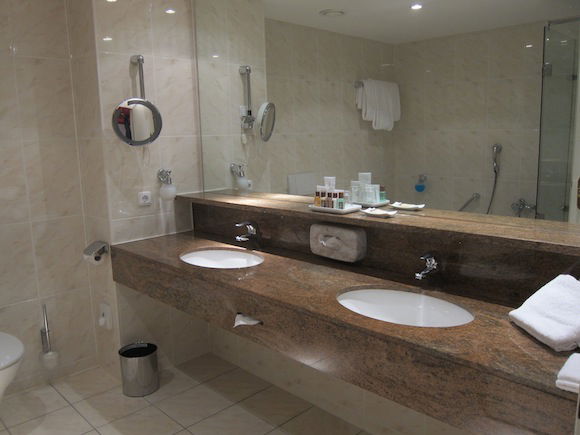 Double sinks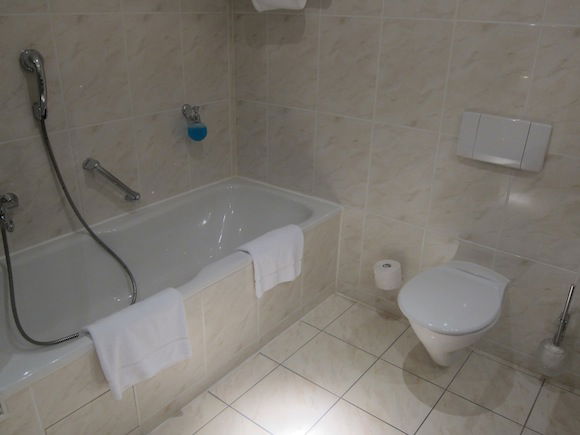 Bathtub/toilet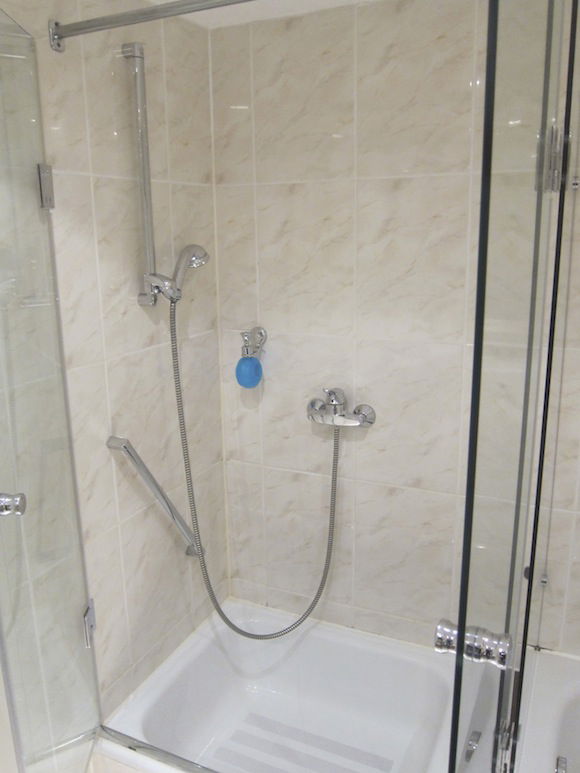 Shower
The toiletries were standard Sheraton branded ones.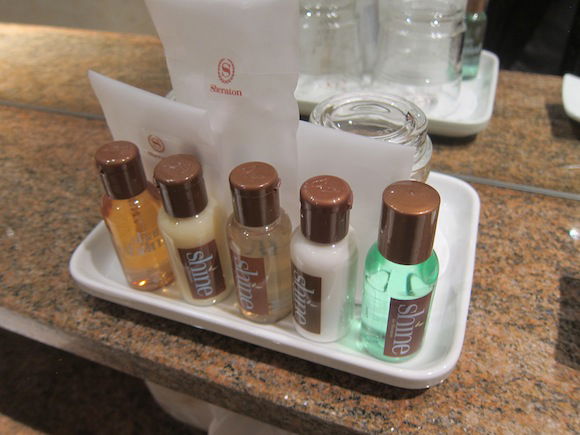 Toiletries
Breakfast is served at the hotel's restaurant, Zur Schwaige, from 6AM till 10:30AM. Again, the restaurant was adorably German, no different than a restaurant in my family's hometown in Germany.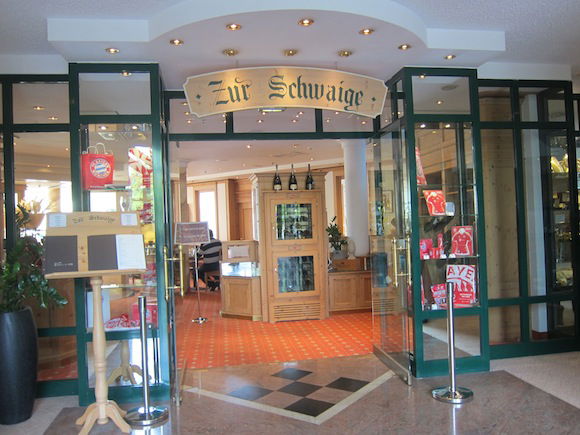 Breakfast restaurant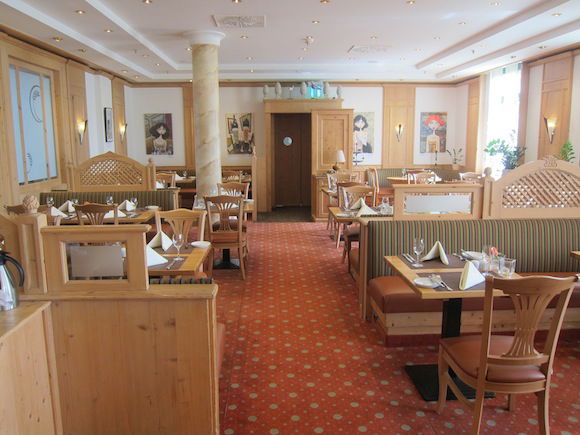 Breakfast restaurant
As a Platinum member you're technically only entitled to continental breakfast, though this hotel generously gives Platinum members access to the full buffet, as I find is frequently the case abroad. The buffet was extensive, with all kinds of fresh bread, pastries, meat, cheese, etc. I'll let the pictures do the talking for the most part, though I'll note that I found it interesting that there was no fruit at all at the buffet (then again fruit isn't a common part of breakfast in Germany, so…).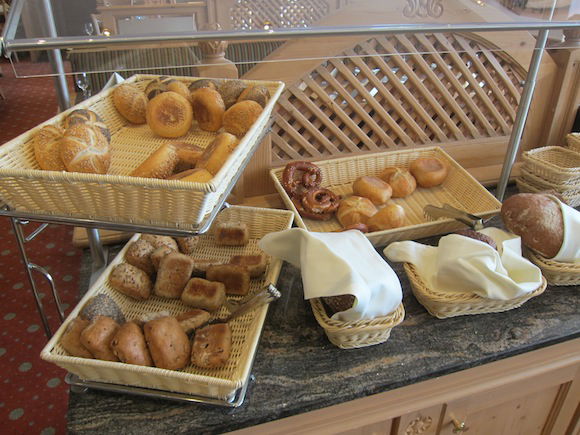 Breakfast buffet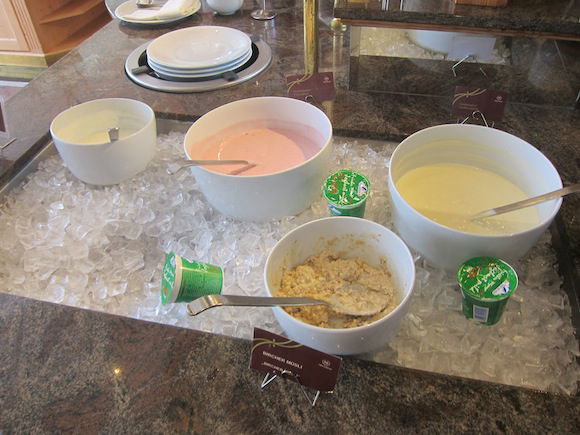 Breakfast buffet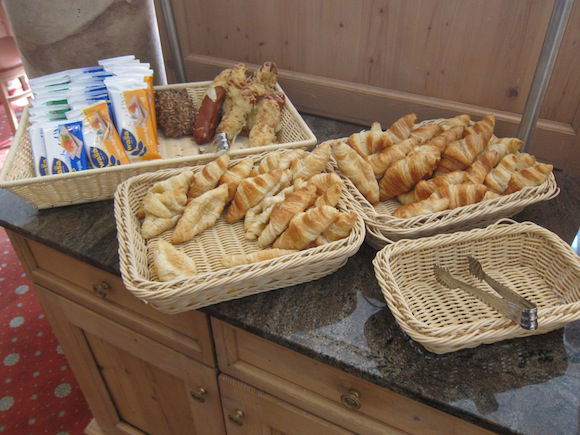 Breakfast buffet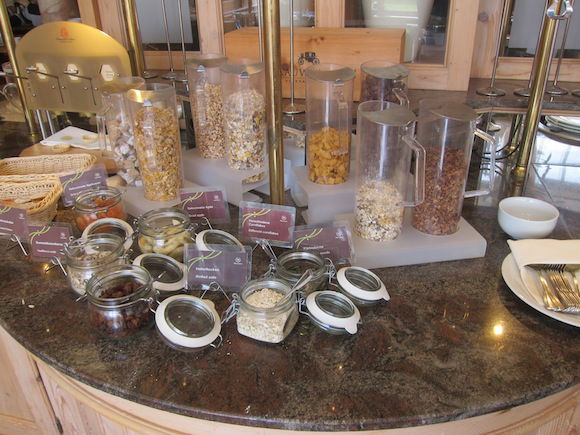 Breakfast buffet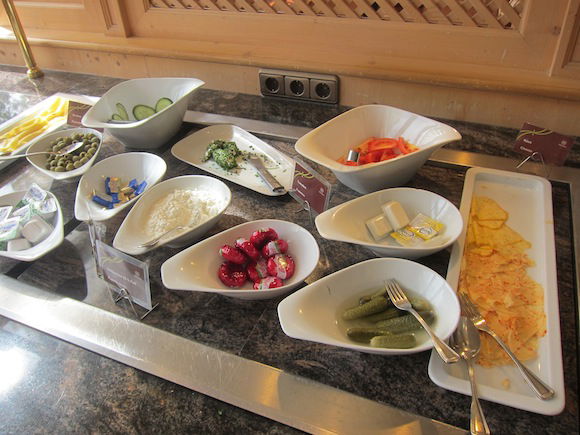 Breakfast buffet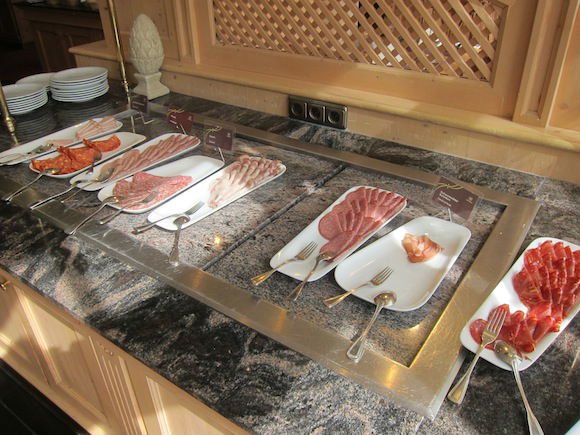 Breakfast buffet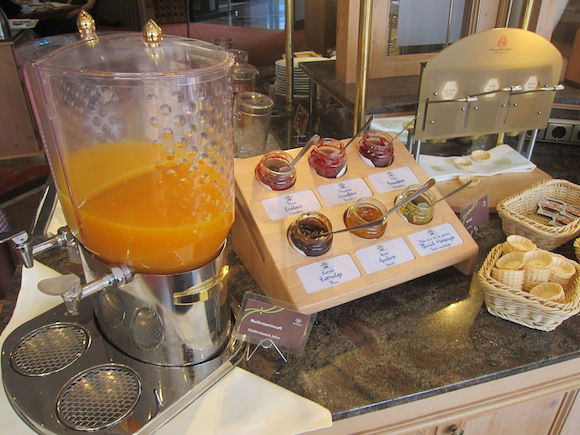 Breakfast buffet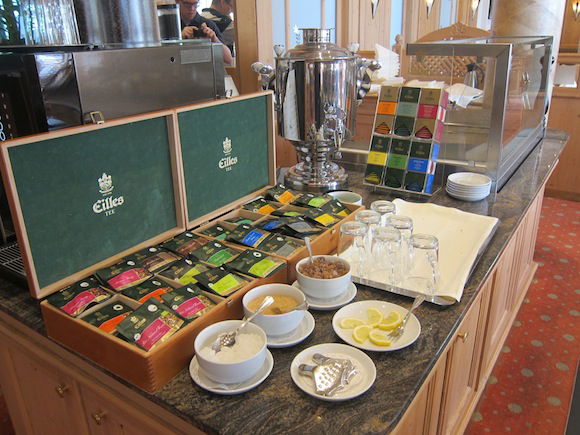 Breakfast buffet

Breakfast buffet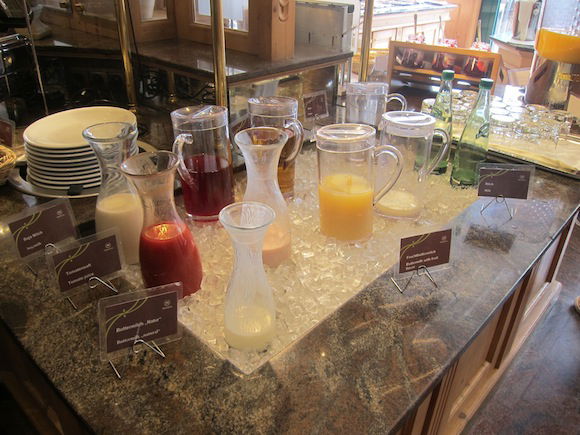 Breakfast buffet
In the terms of the hotel's facilities, it had a fairly small indoor pool. I love how just about every indoor pool in Germany seems to have fake palm trees.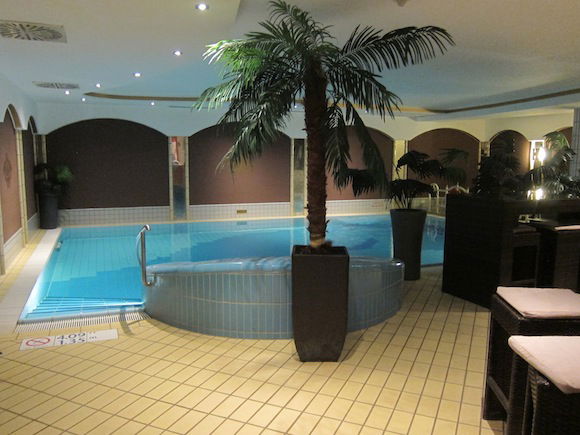 Pool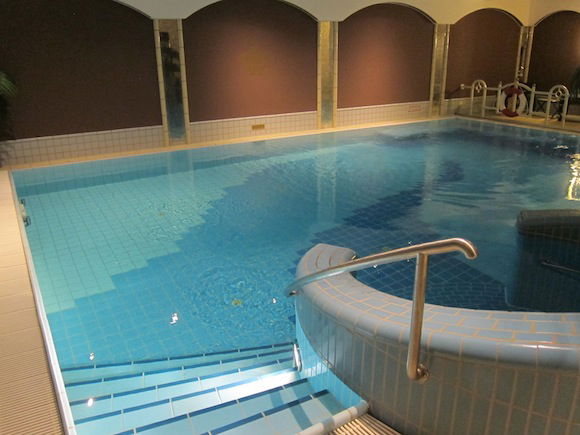 Pool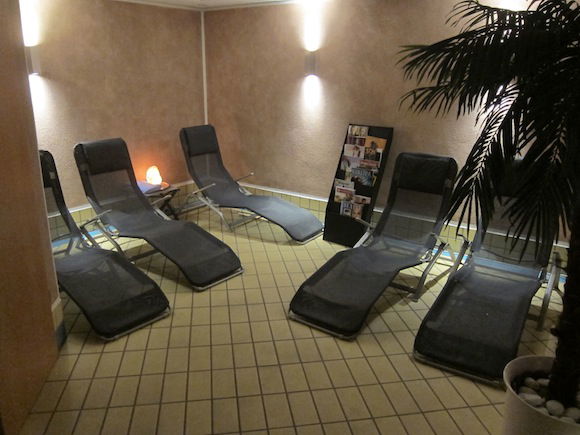 Pool
There were also showers, a steam room, and a sauna.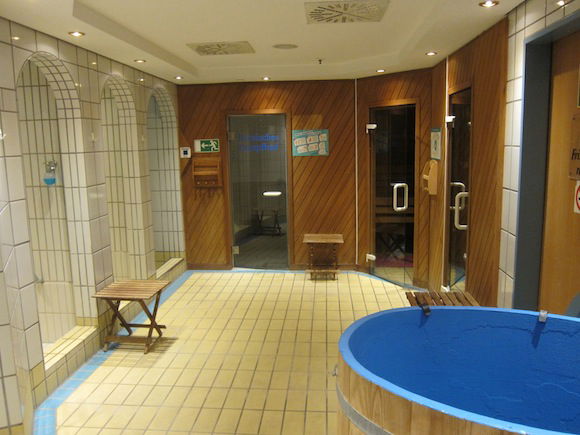 Locker room
Then there was a gym with equipment that I'm pretty sure is older than me.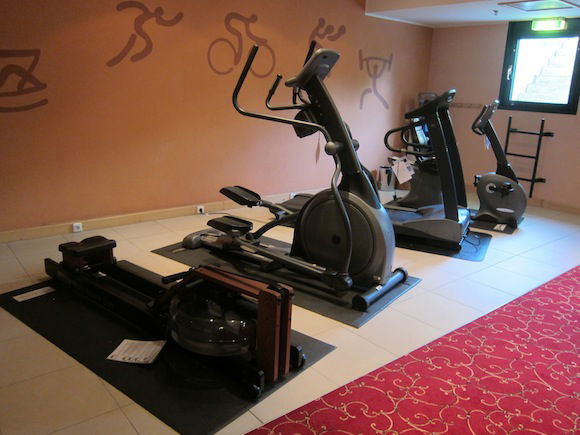 Gym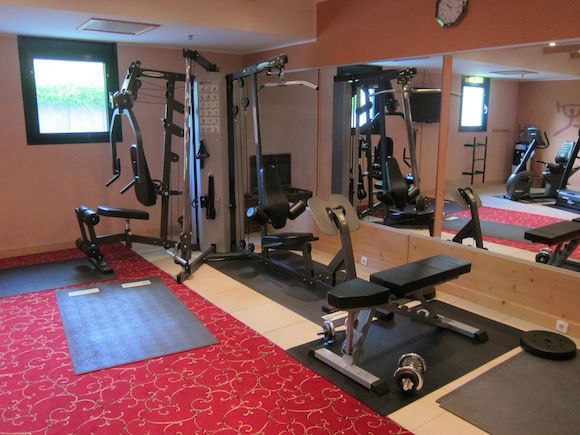 Gym
The day of departure we took a shuttle to the airport at around noon. As I said above it cost €5 per person, and tickets could be purchased from the front desk.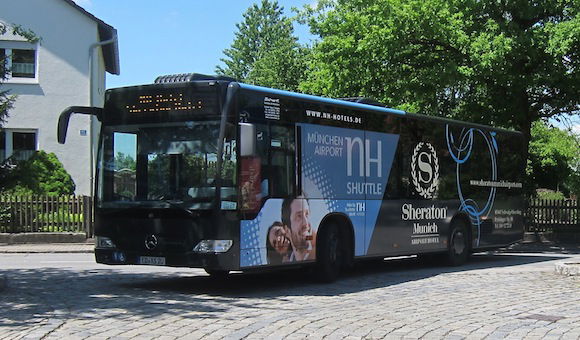 Airport shuttle
On the whole the hotel is extremely dated, though the service was friendly and there was something just so damn charming about the place, so I really liked it. I'd return in a heartbeat if I had an overnight at the airport.