---
We got to the airport at around 12:30PM for our 3:55PM departure. As I said in the last installment, we took the Sheraton bus to the airport, which drops off near where the trains let out.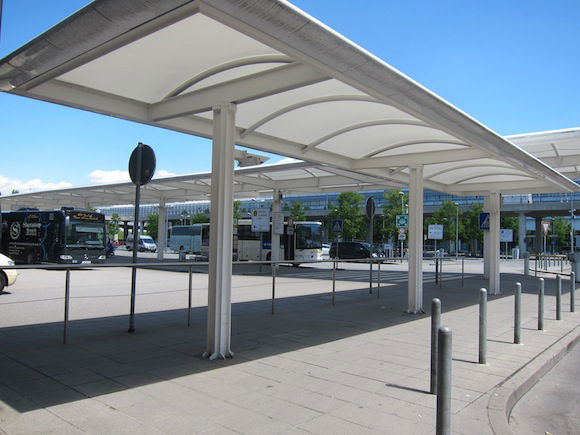 Bus arrivals area at airport
From there it was maybe a 10 minute walk to Lufthansa's check-in.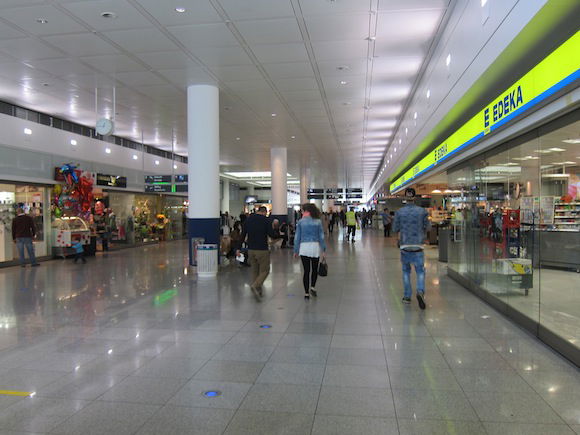 Walking towards check-in
I do love the main check-in area in Munich for the "traditional" looking departures board.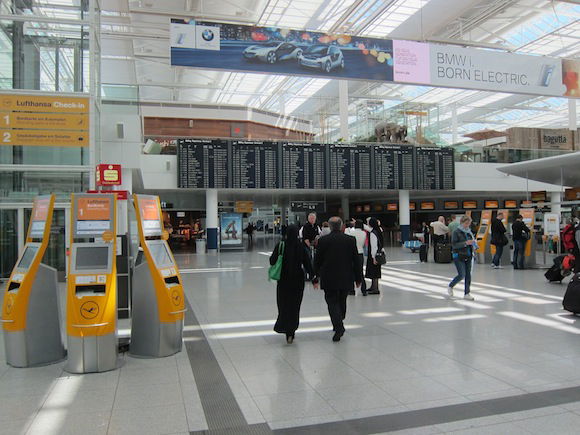 Lufthansa check-in
The first class and Star Gold check-in area is located at the far end of the terminal, partitioned off from the rest of the terminal.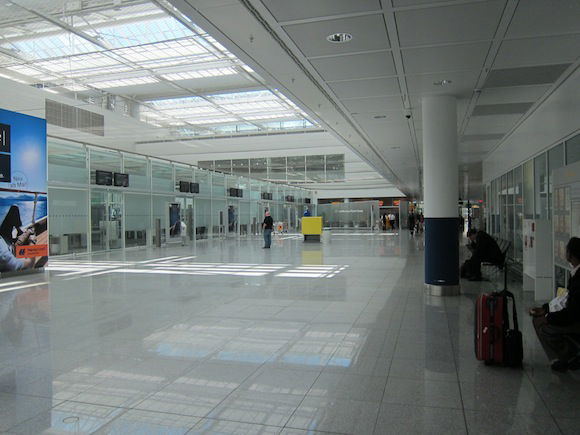 First class check-in at the far end of the terminal
Check-in was quick, and there's a dedicated premium security line right by first class check-in, so we were through in seconds. From there it was a quick walk to the Lufthansa First Class Lounge. While they won't compete with this lounge, as a reminder, there are a couple of options available in Munich for those with a credit card with lounge access.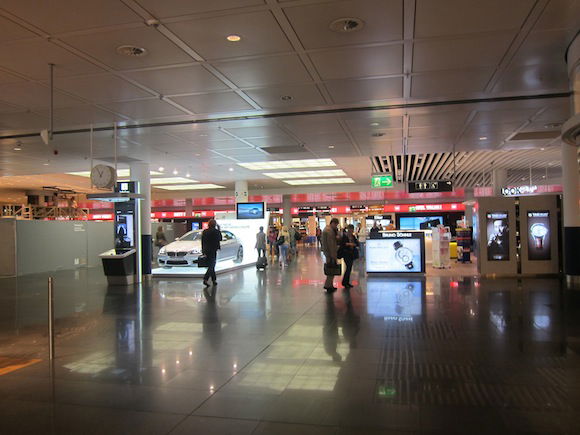 Airside terminal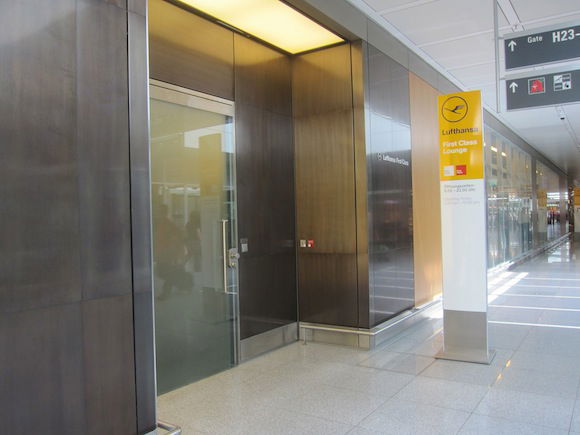 Lufthansa First Class Lounge entrance
Since our flight wasn't leaving from a remote stand we wouldn't be driven to the plane, so were told to keep an eye on the departure time.
Unlike on the outbound, the lounge was fairly empty this time around, which meant the service was a bit more attentive.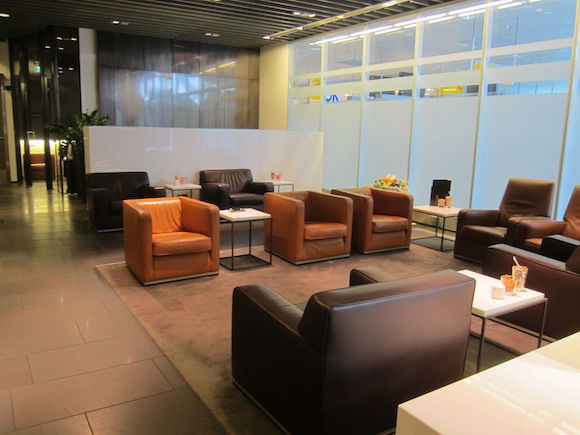 First Class Lounge seating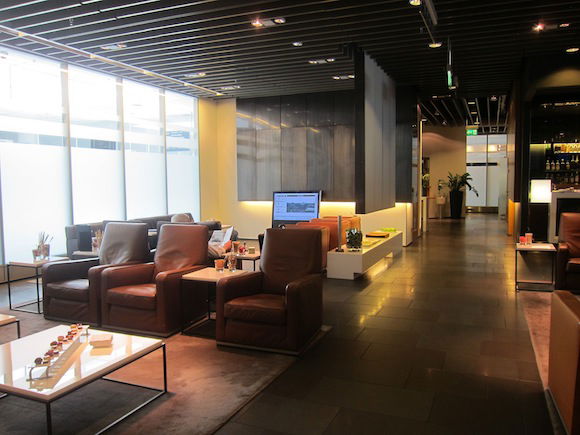 First Class Lounge seating
Since we had breakfast early we decided to go to the restaurant area for lunch.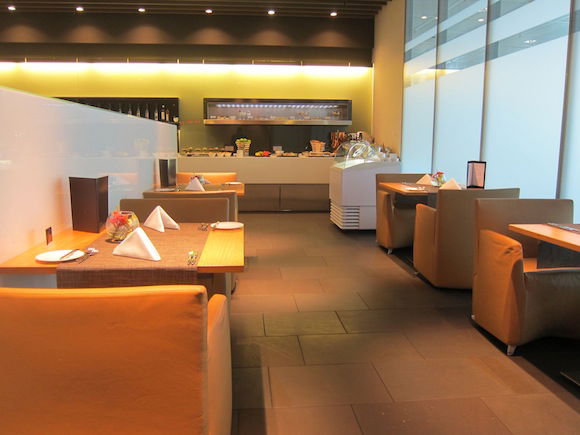 Dining area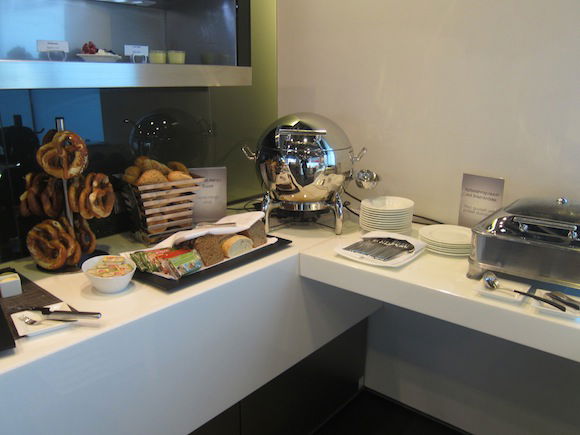 Buffet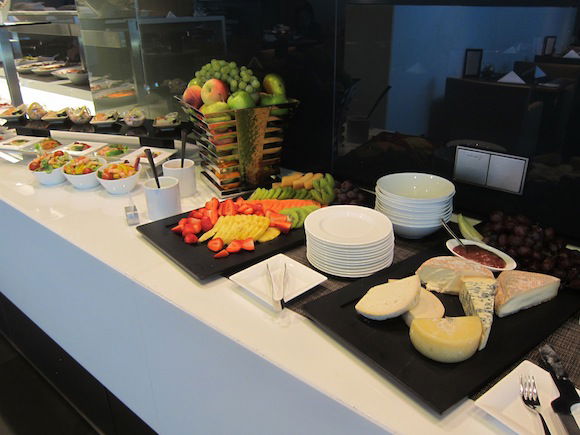 Buffet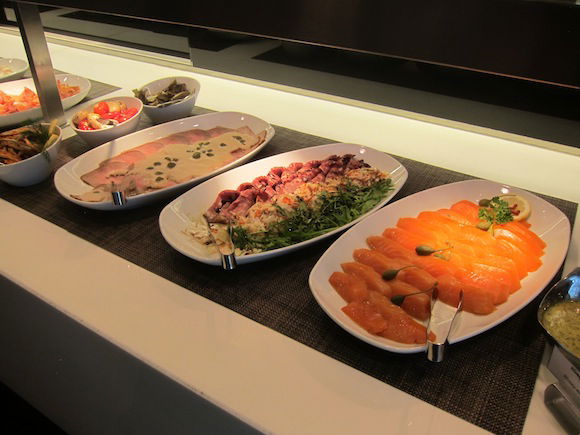 Buffet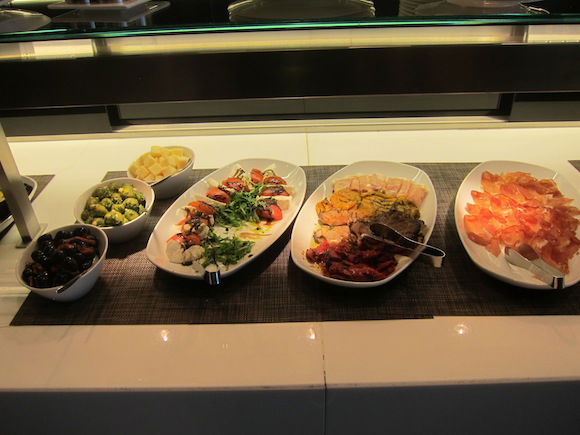 Buffet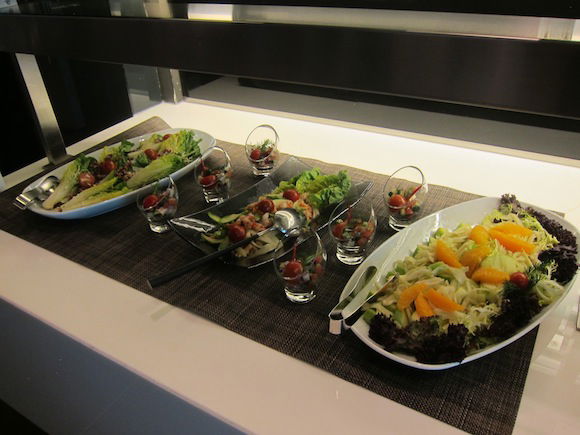 Buffet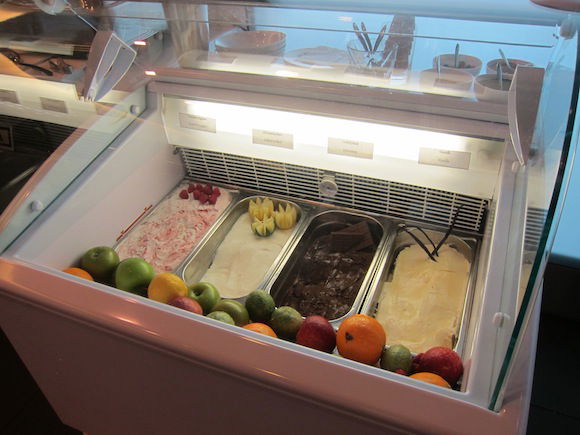 Buffet
I wasn't very hungry so just had some salmon, tomato and mozzarella, and savored one last pretzel and Fanta.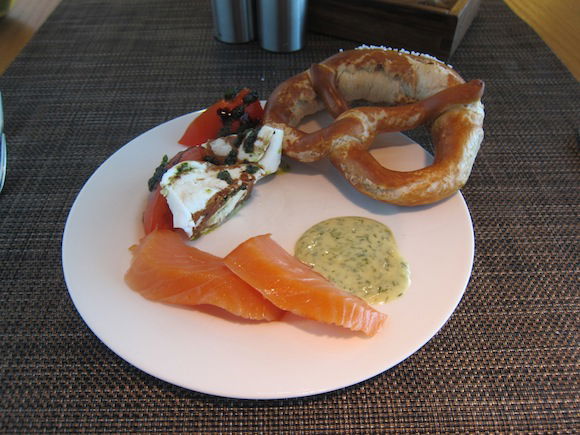 Lunch
Meanwhile my friend ordered some sausages with sauerkraut off the menu.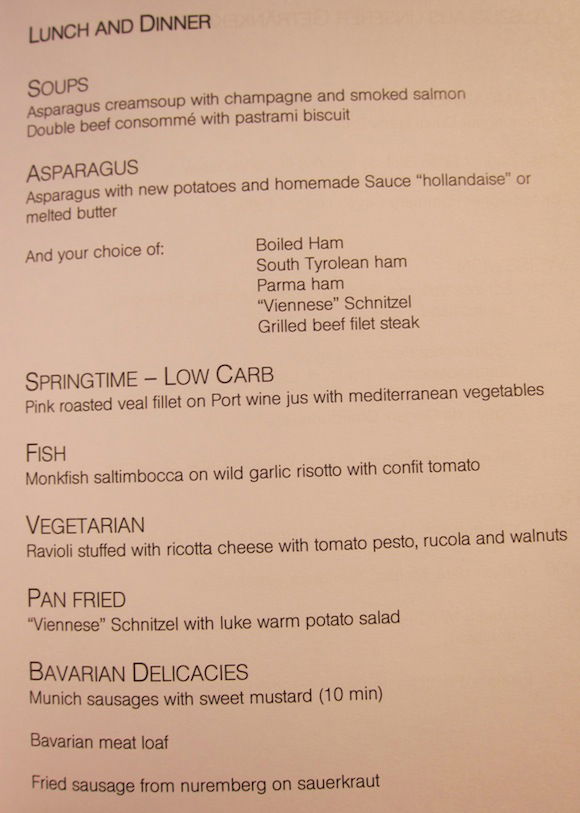 Menu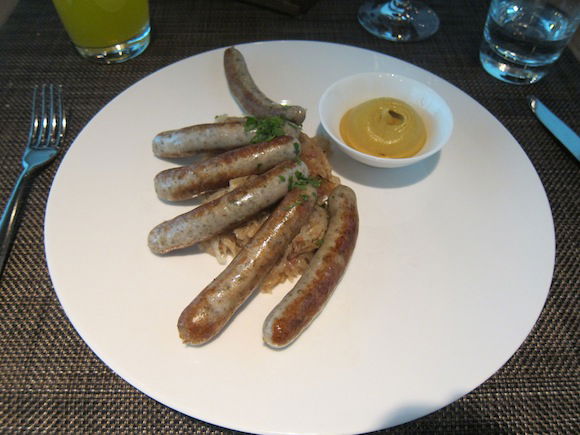 Fried sausage with sauerkraut
For the next hour or so I grabbed a cubicle to get some work done, and at around 3PM we headed to our departure gate, H8.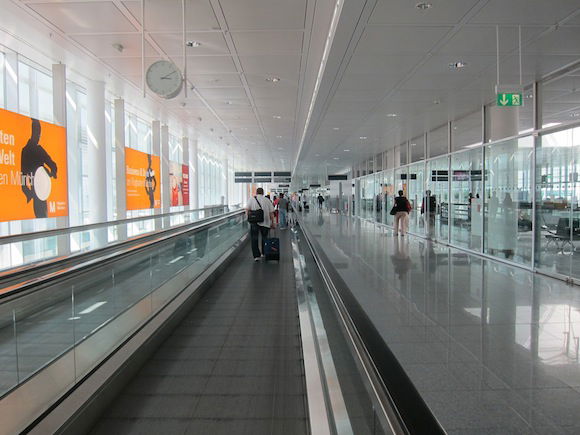 Walking to our departure gate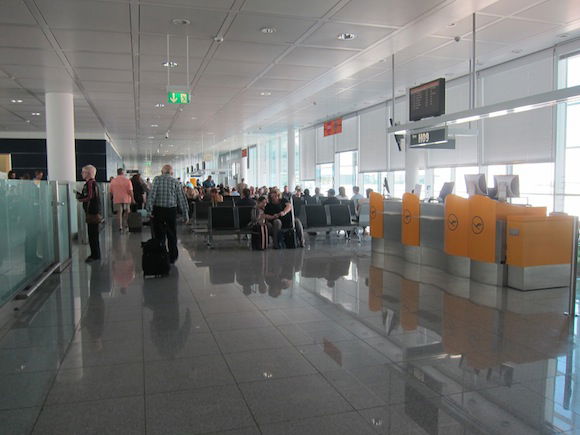 Walking to our departure gate
Not surprisingly the gate was packed, and at around 3:25PM first and business class boarding began.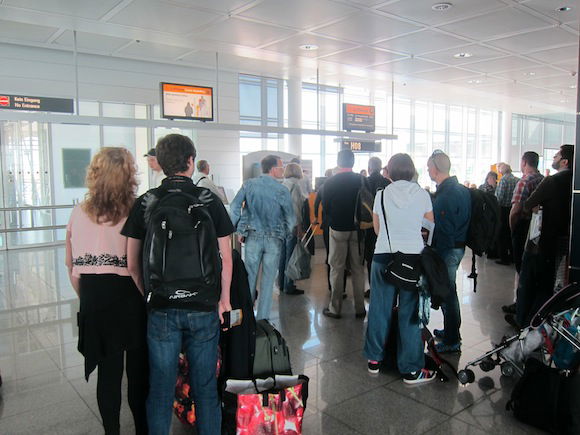 Departure gate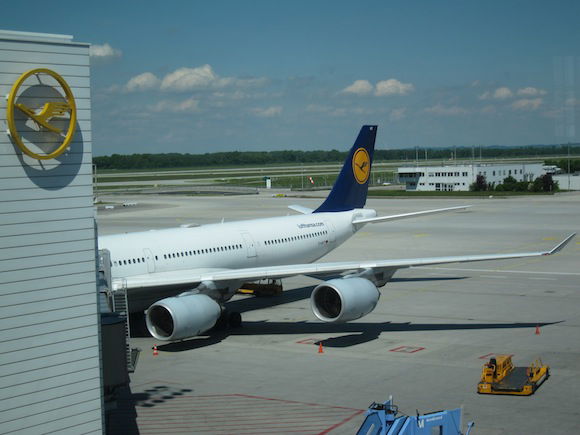 Our beauty to LAX