Lufthansa 1682
Munich (MUC) – Budapest (BUD)
Wednesday, May 22
Depart: 5:10PM
Arrive: 6:20PM
Duration: 1hr10min
Aircraft: CRJ-900
Seat: 3A (Business Class)
The CRJ-900 is one heckuva long, narrow plane. Today the business class cabin had three rows, with the aisle seat in each row blocked.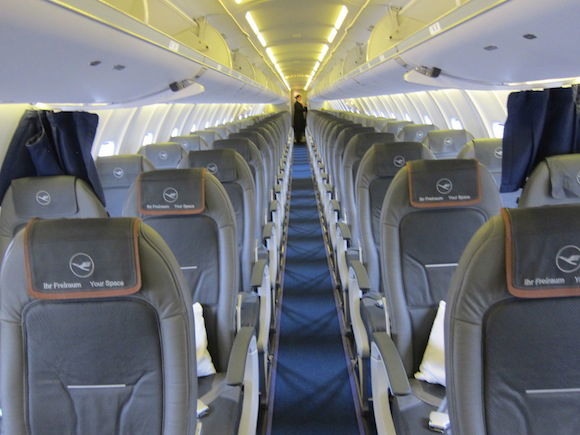 CRJ-900 cabin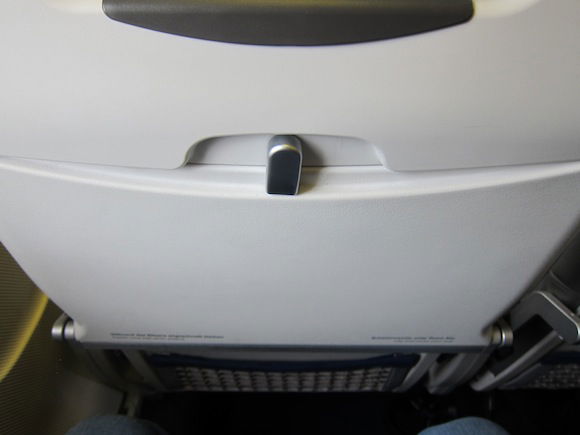 Legroom in seat 3A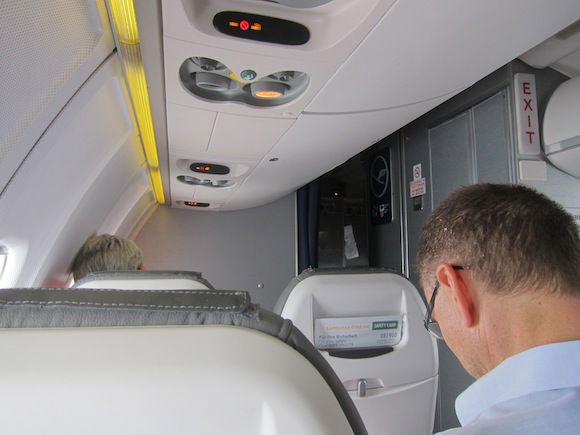 Cabin view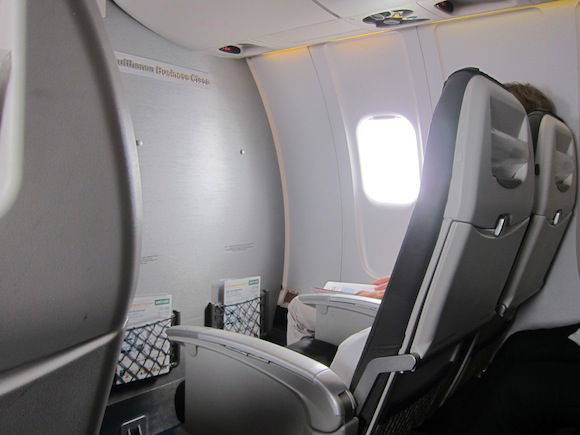 Cabin view
Once we were aboard the bus door opened and boarding began.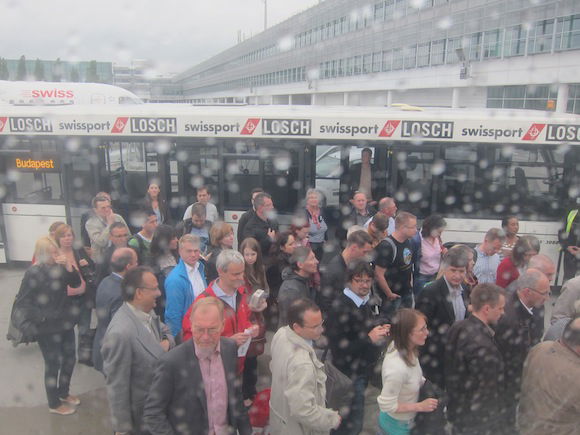 Boarding
Boarding was efficient, and within about 15 minutes the cabin door was closed and we were off.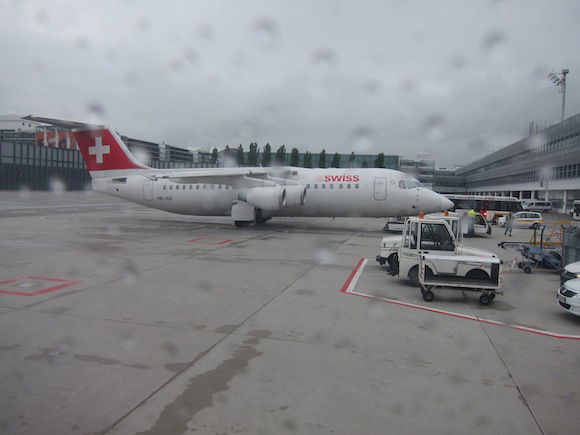 View on pushback
It wasn't an especially nice day due to the rain and thick clouds, but at least there wasn't lightning. We began our taxi to runway 26L, which took about five minutes.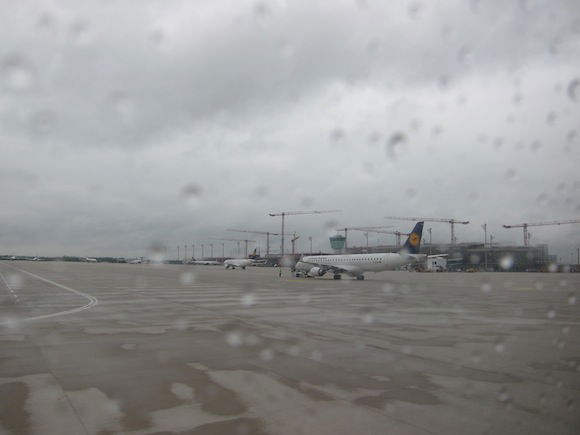 Taxiing to the runway
Once at the runway we held short and waited for a LOT Embraer to land, at which point we taxied into position and held, and about a minute later rocketed off (and this place really does rocket off).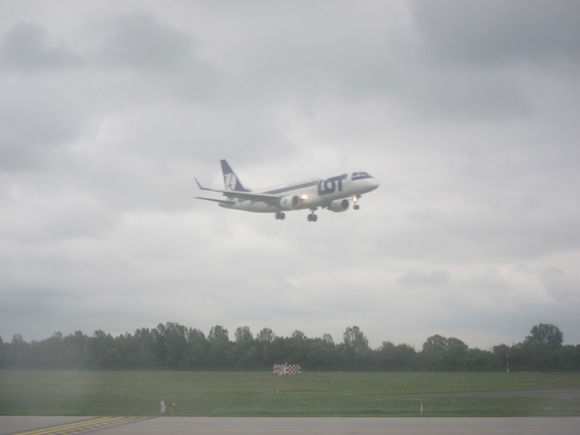 LOT on final approach
After takeoff the purser announced the flight time was a short 55 minutes, so I just sat back and enjoyed the views, which are pretty tough to beat in Southern Germany.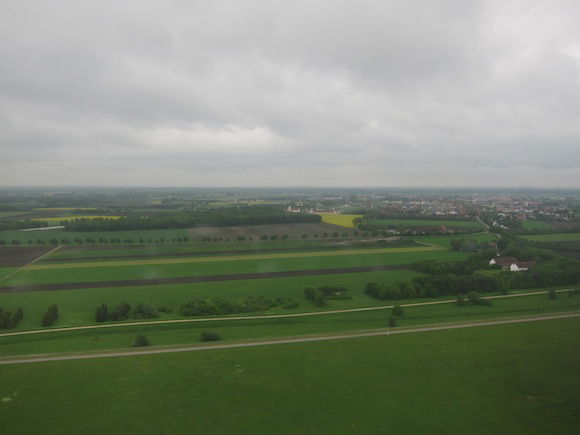 View after takeoff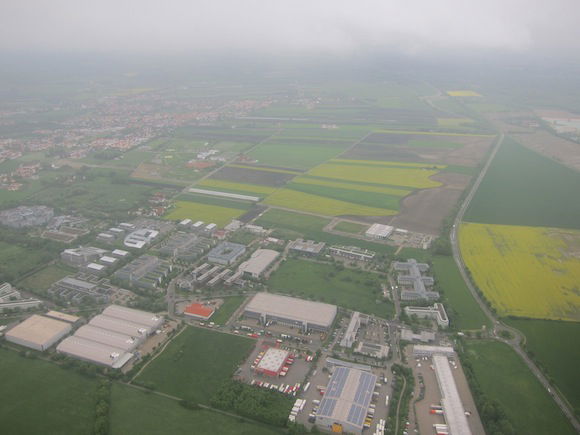 View after takeoff
About 15 minutes after takeoff the snack was served, which consisted of some shrimp, prosciutto, and cheese. The meal sure was dessert heavy, given that they had some sort of cream dessert, a box of pralines, and then after the snack some chocolatey thing on a stick.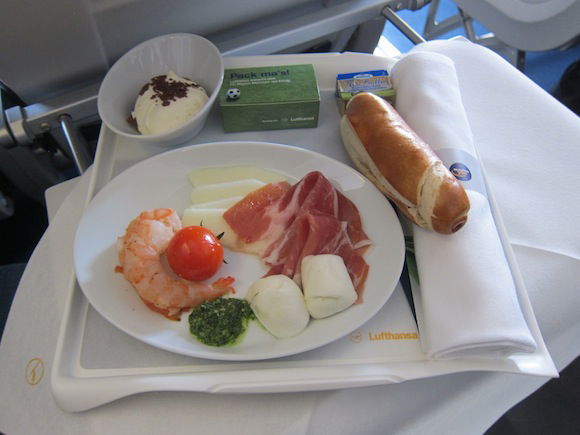 Snack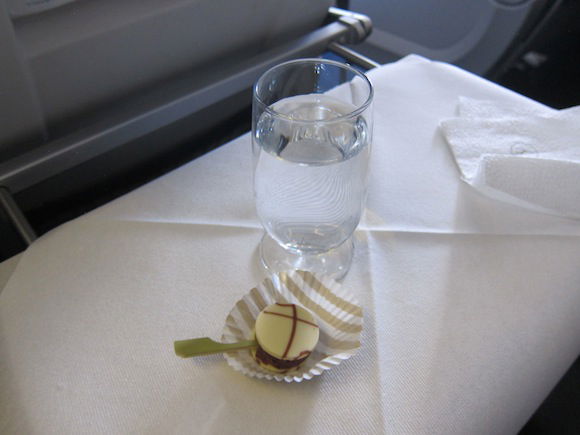 Chocolatey thing on a stick
Drink refills were frequent, and the flight attendant working business class was friendly and attentive.
The weather cleared out about halfway through the flight so I just gazed out the window for the next ~30 minutes.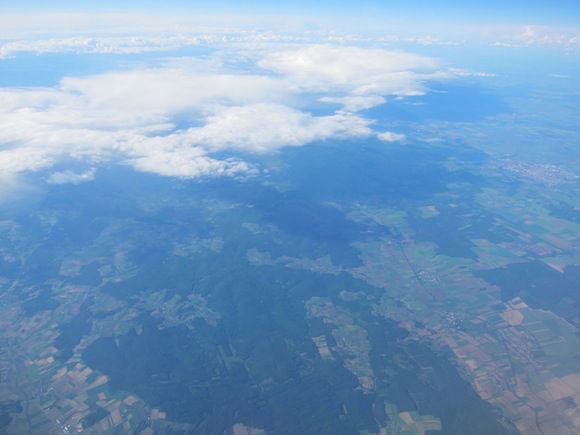 View enroute to Budapest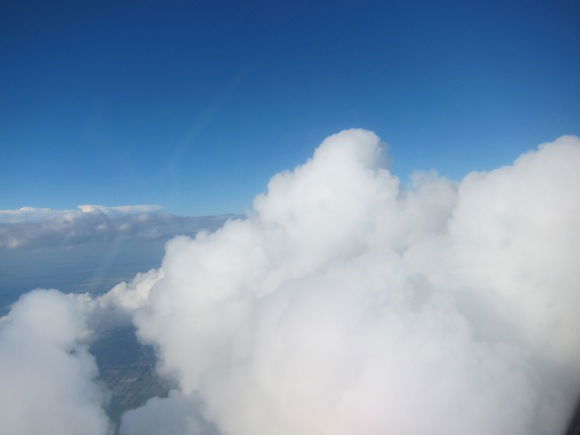 View enroute to Budapest
15 minutes before landing the captain made an announcement and informed us we should be arriving on-time.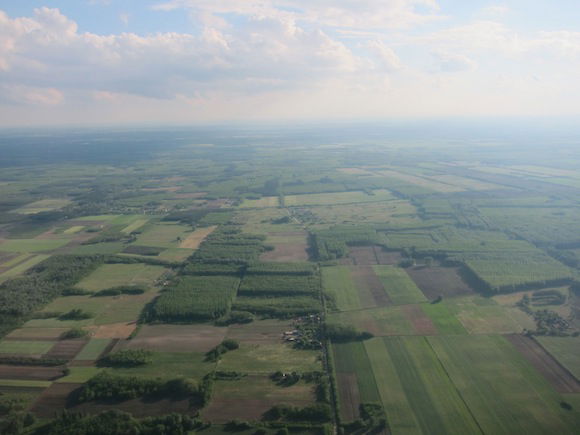 View on final approach
After a smooth touchdown we landed at what was more or less a deserted airport. Despite the dozens of open gates we arrived at a remote stand.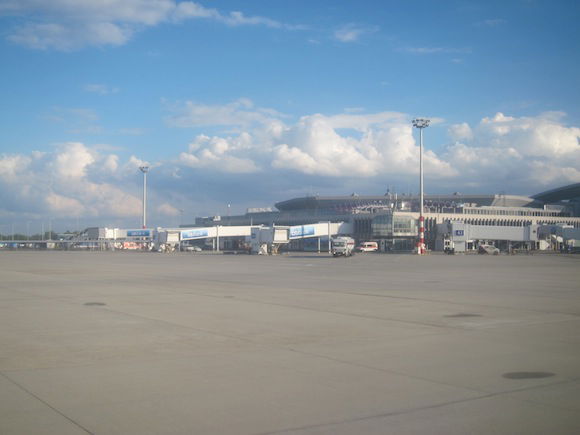 View on landing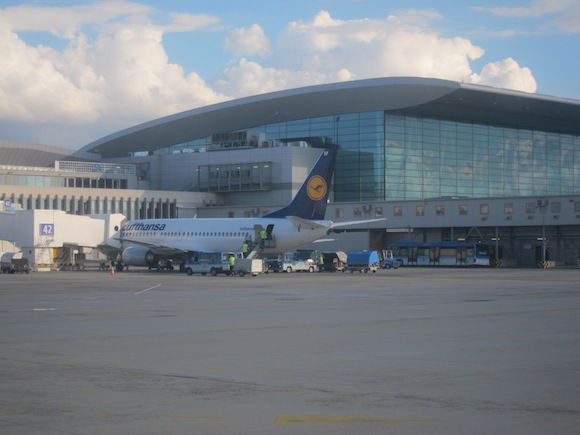 Traffic taxiing in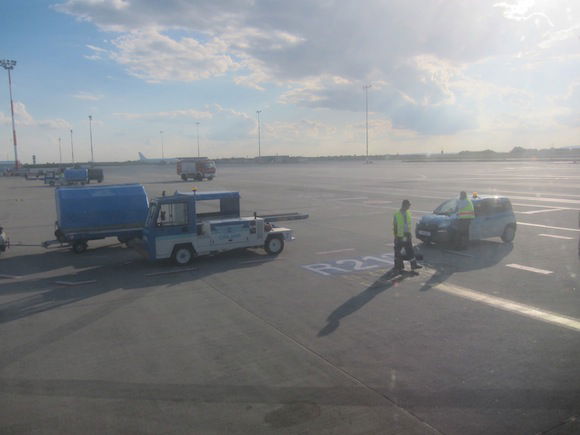 Remote stand
Once off the plane we had to wait for our gate checked bags, which took about five minutes to arrive.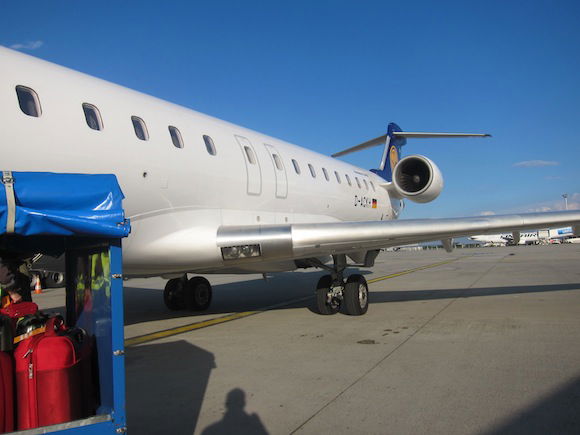 Waiting for gate checked bags
From there it was a really quick walk to arrivals. Within 20 minutes of landing we were in a cab to the Hilton.