---
We landed in Terminal 1 at JFK, and surprisingly arrived to a nearly empty immigration hall. In fact, while there was almost no line at all for passport control, almost every one of the dozens of Global Entry kiosks was in use. I swiped my passport through Global Entry fairly quickly, though, only to end up in a line waiting for a customs agent to stamp our passports (a process which I don't recall having gone through before with Global Entry). In any event, I noticed some of the passengers without Global Entry getting through immigration before we did, which I thought was amusing.
Transiting JFK is almost as good of an idea as transiting Charles de Gaulle (which is to say, it's not a very good idea), because after waiting in line at customs, and then again for the AirTrain to take me to Terminal 4, I then had to wait a good 15-20 minutes to get through security, even in the SkyPriority lane (since it appears international itineraries aren't eligible for TSA PreCheck, at least in my experience).
Once through security, I headed toward the Delta SkyClub, which was located next to my gate, B33. I saw signs for a shuttle bus toward those gates, which I thought was odd.
And then I started walking toward B33. The B Concourse of Terminal 4 must be ten miles long. By the time I finally got to the Delta SkyClub, I was drenched in sweat from the combination of an eight and a half hour flight, a long security line and a haul to the gate.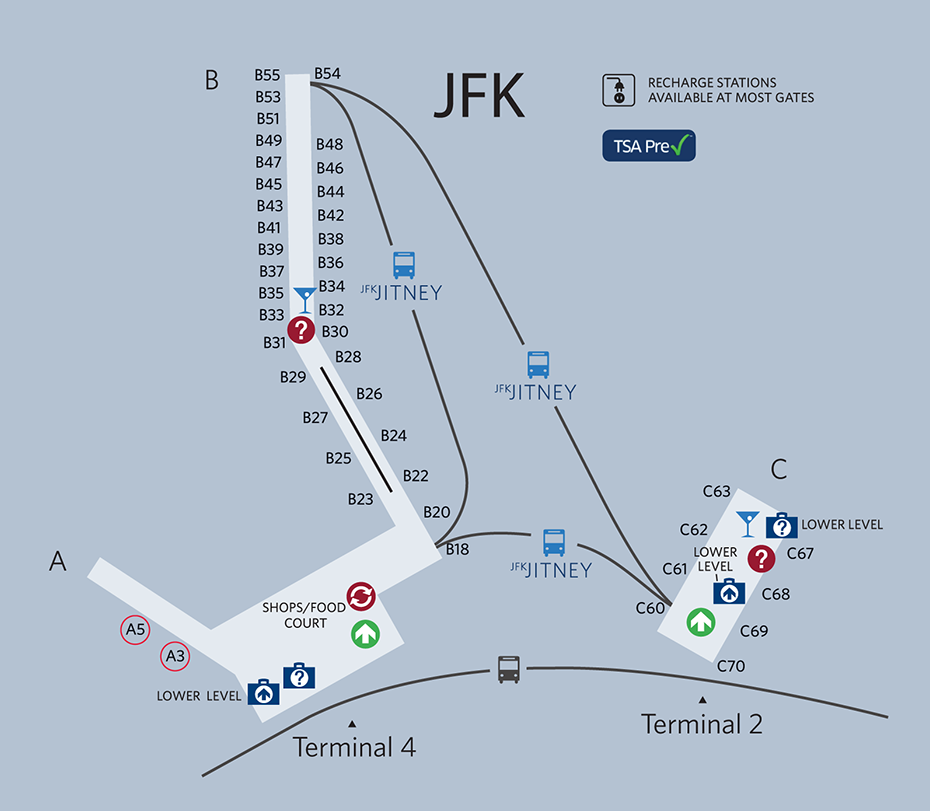 The SkyClub was fairly empty by this time of the evening (around 7:45pm), so I headed straight for the shower area, which was massive. The shower attendant walked me to my room and showed me around. The shower room was relatively huge, and nicely outfitted. Next to the shower was a chair on which the attendant had placed individually wrapped shampoo, conditioner, and soap, which was a nice touch compared to the wall pumps I've seen elsewhere.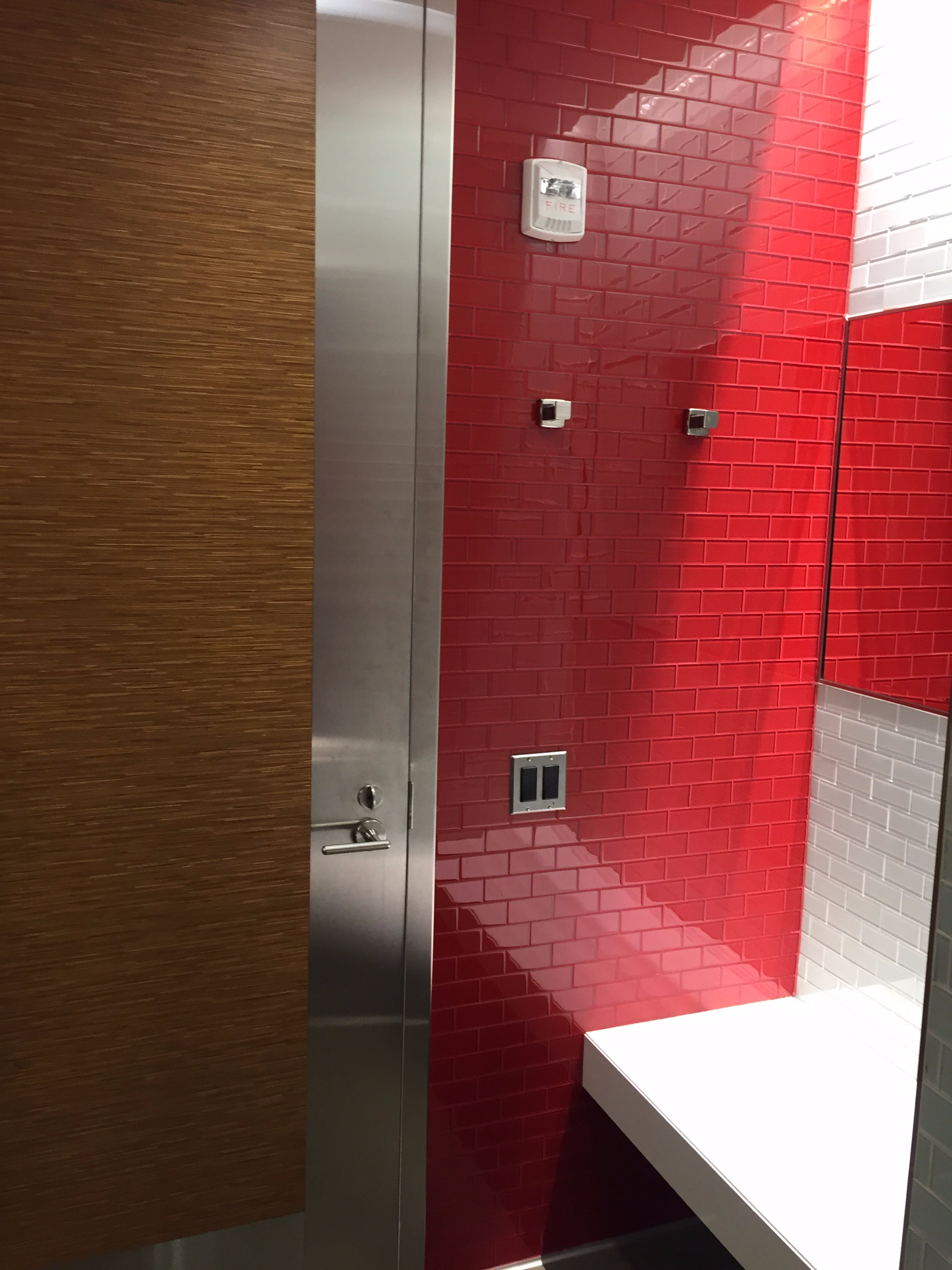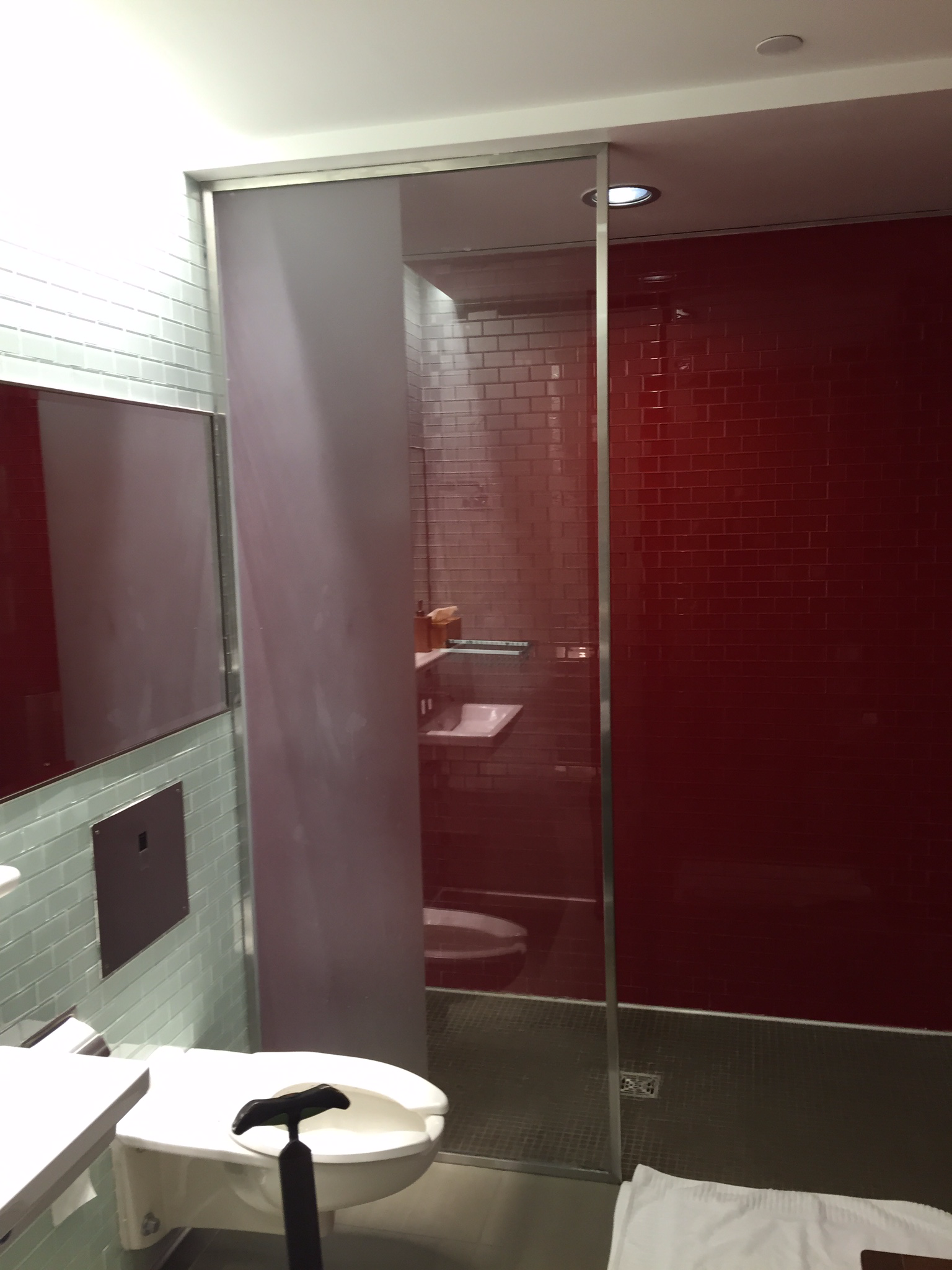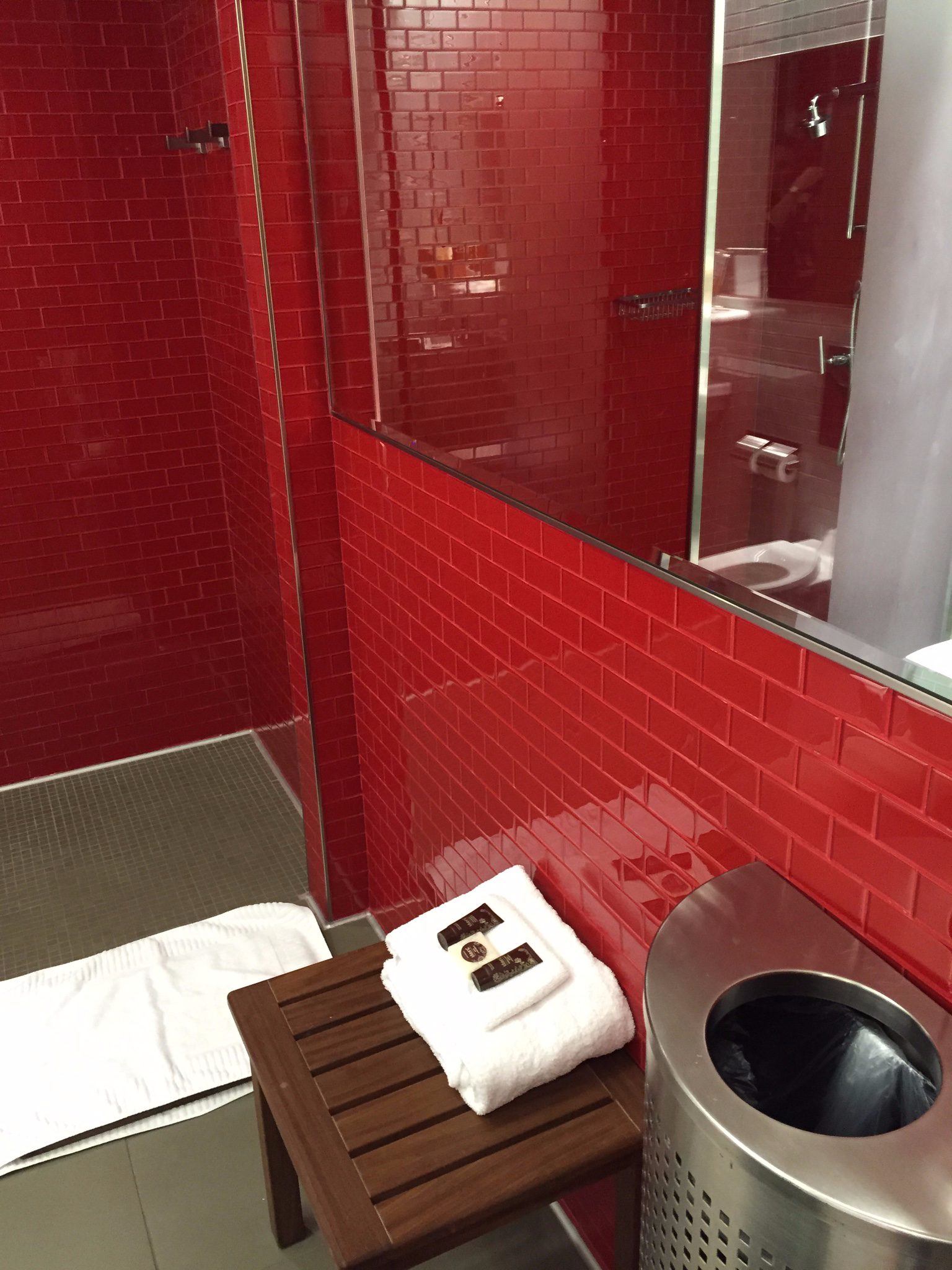 Feeling especially refreshed after a long shower and a change into (fashion-forward, I promise!) loungewear appropriate for a late night flight, I explored the SkyClub, which was enormous, and had tons of seating areas.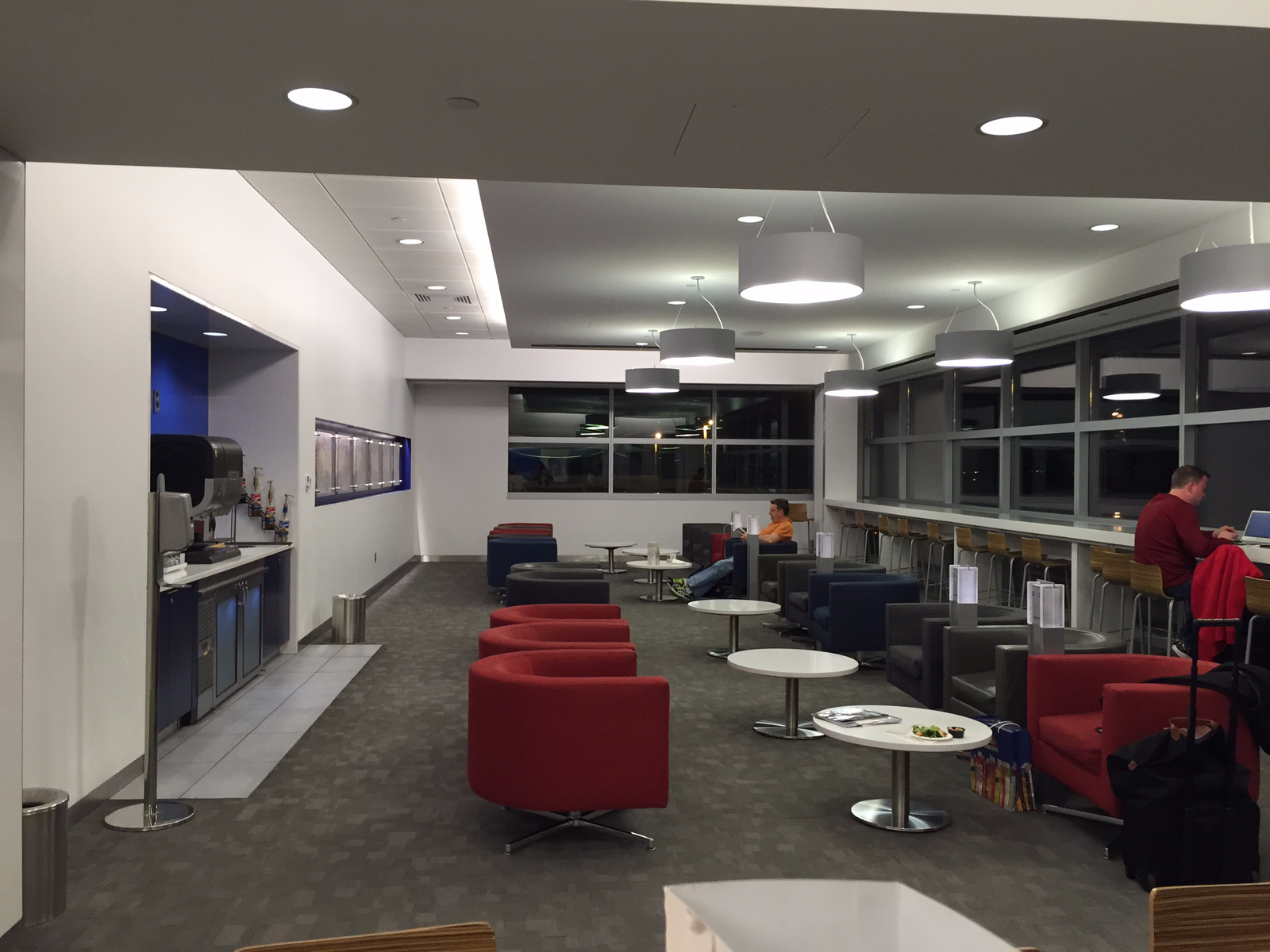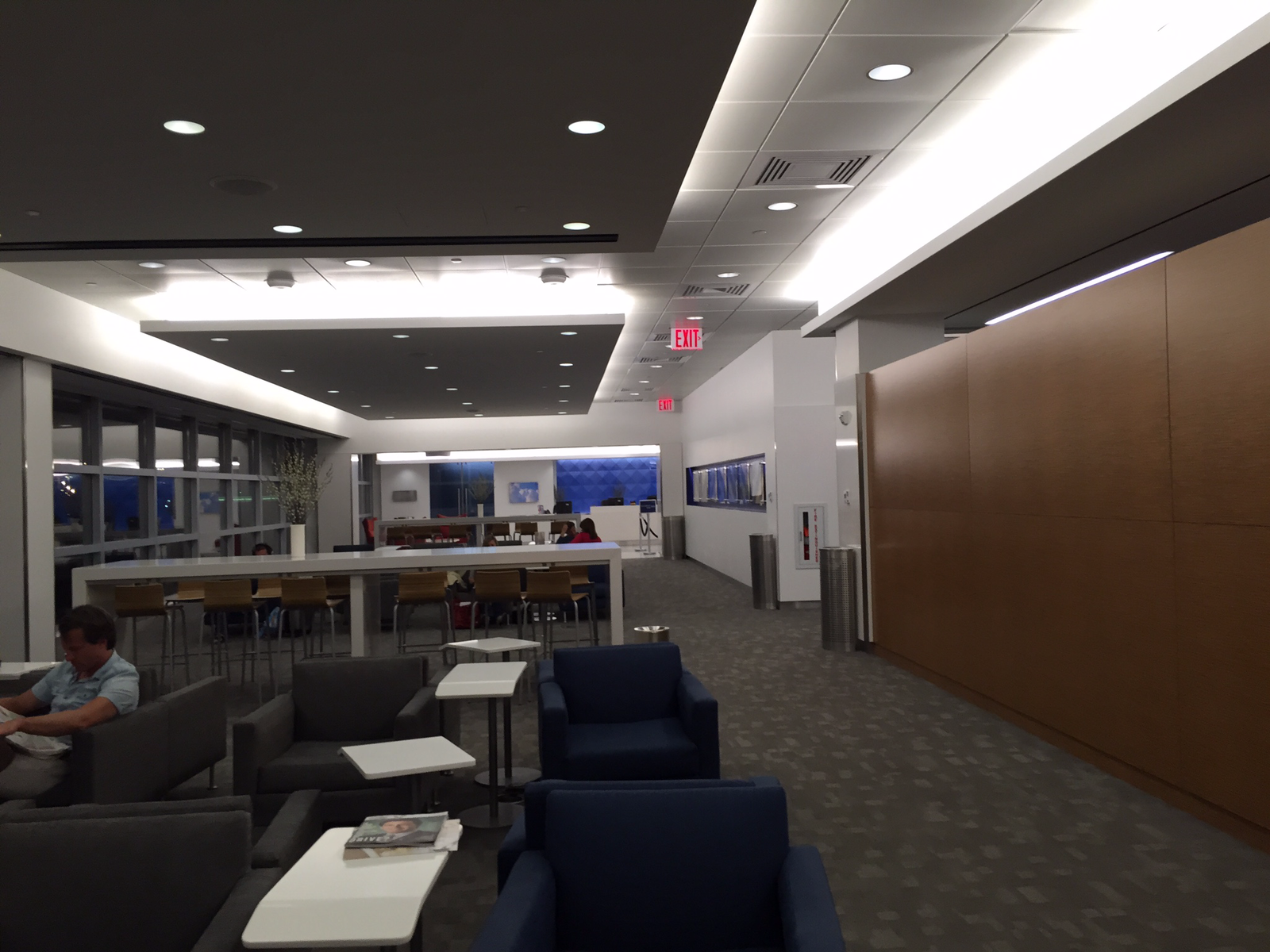 There was a bar with standard, complimentary options as well as the "luxury bar" options you pay for, typical of SkyClubs elsewhere.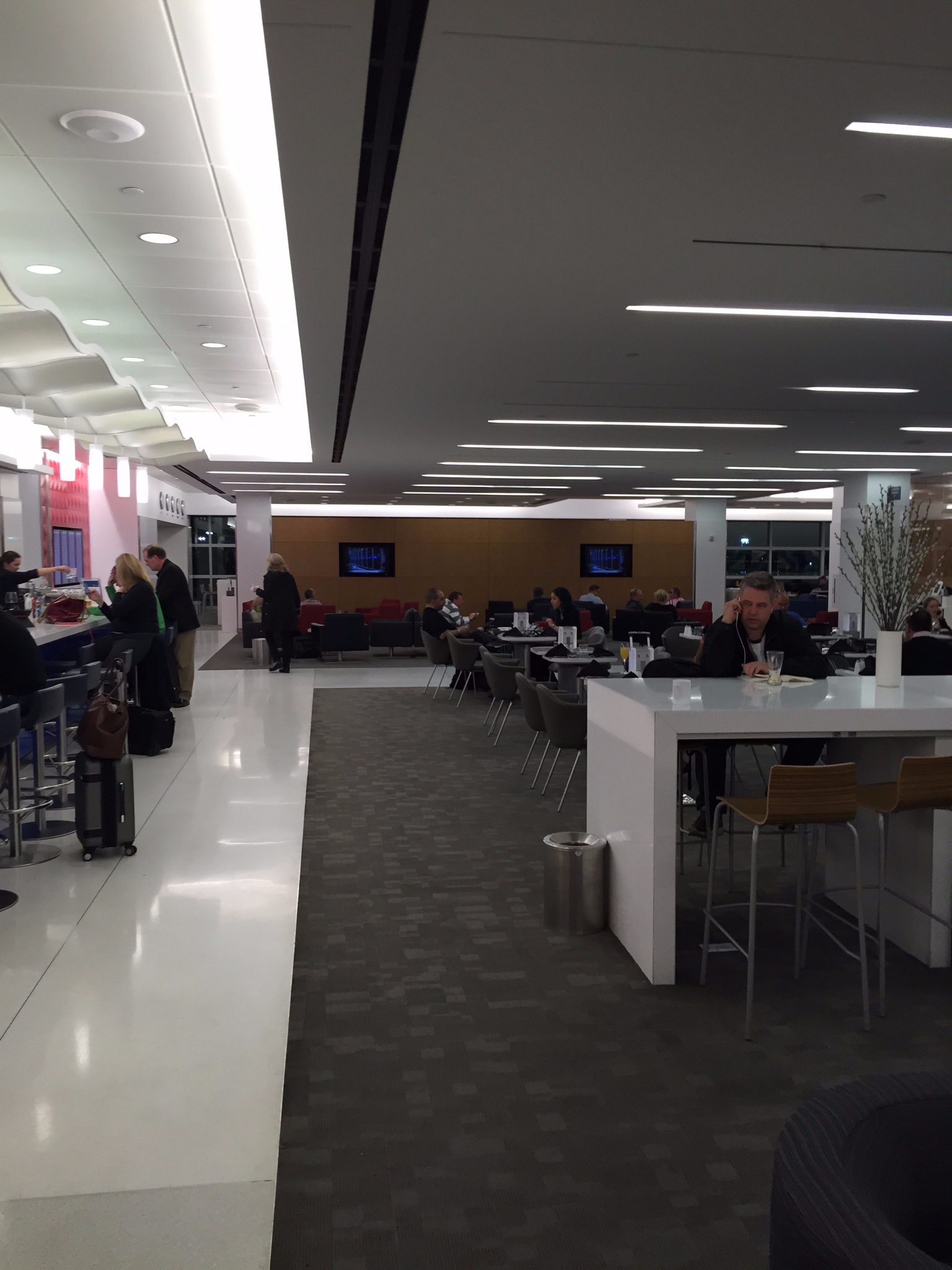 The food spread was also fairly standard for SkyClubs in the evening. Two soups were offered, as well as a curried couscous, and an assortment of fresh fruit, vegetables, snacks, dips, cookies, and the like. There was also a menu of main courses and heavier dishes that you could pay for.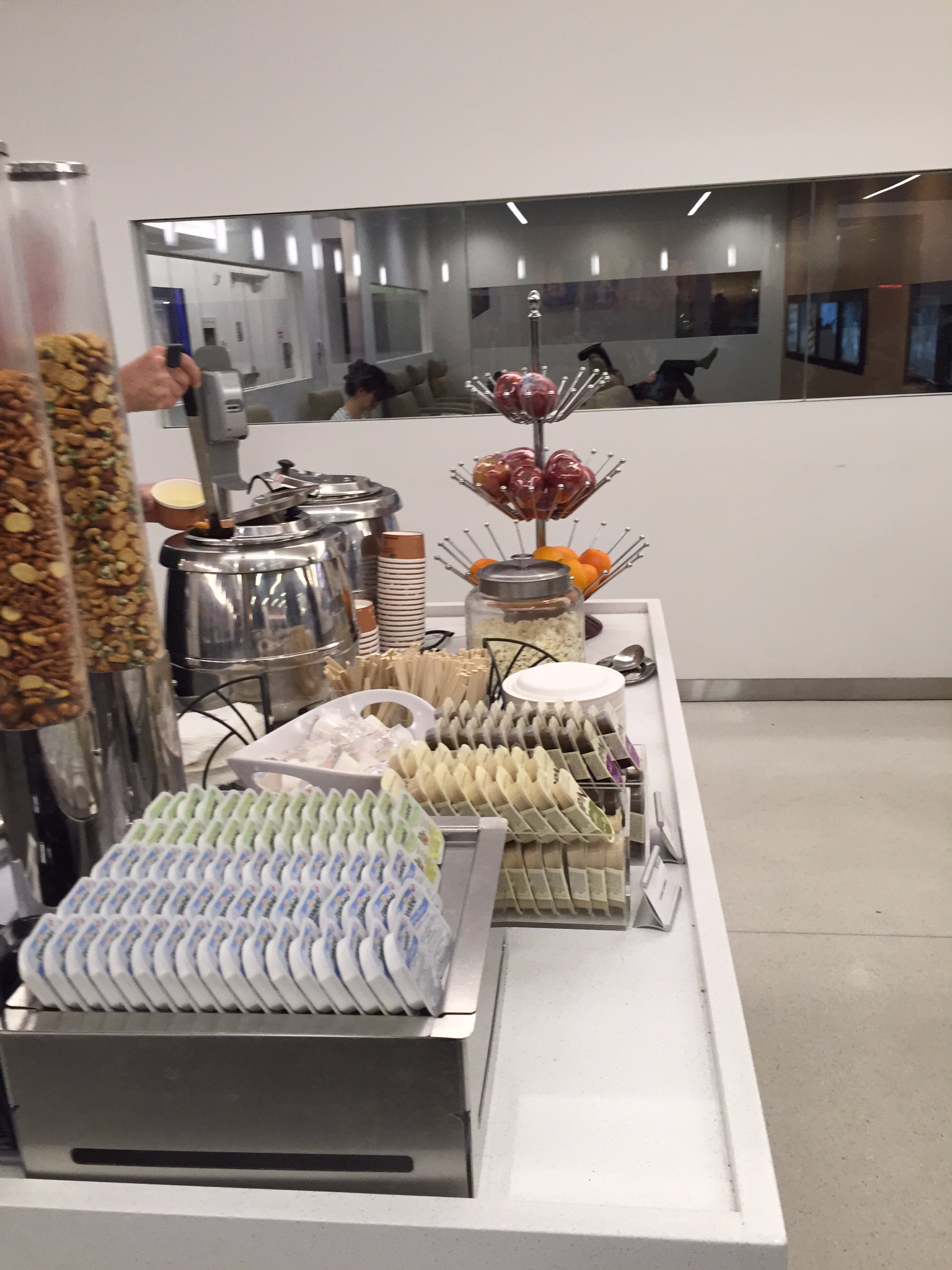 A TV room was just beyond, which was a nice touch and worked to keep the majority of the lounge quiet from the noise of babbling CNN anchors.
I knew that the SkyClub had featured an innovative rooftop deck, so after poking around a little I wandered upstairs, and saw that despite it being past 8pm and well below 50 degrees outside, it was open. Not a soul was out there, and I wasn't dressed for the outdoors, either, but I snapped a picture. It looked like a lovely place to be in good weather, and I was impressed that it was open at night.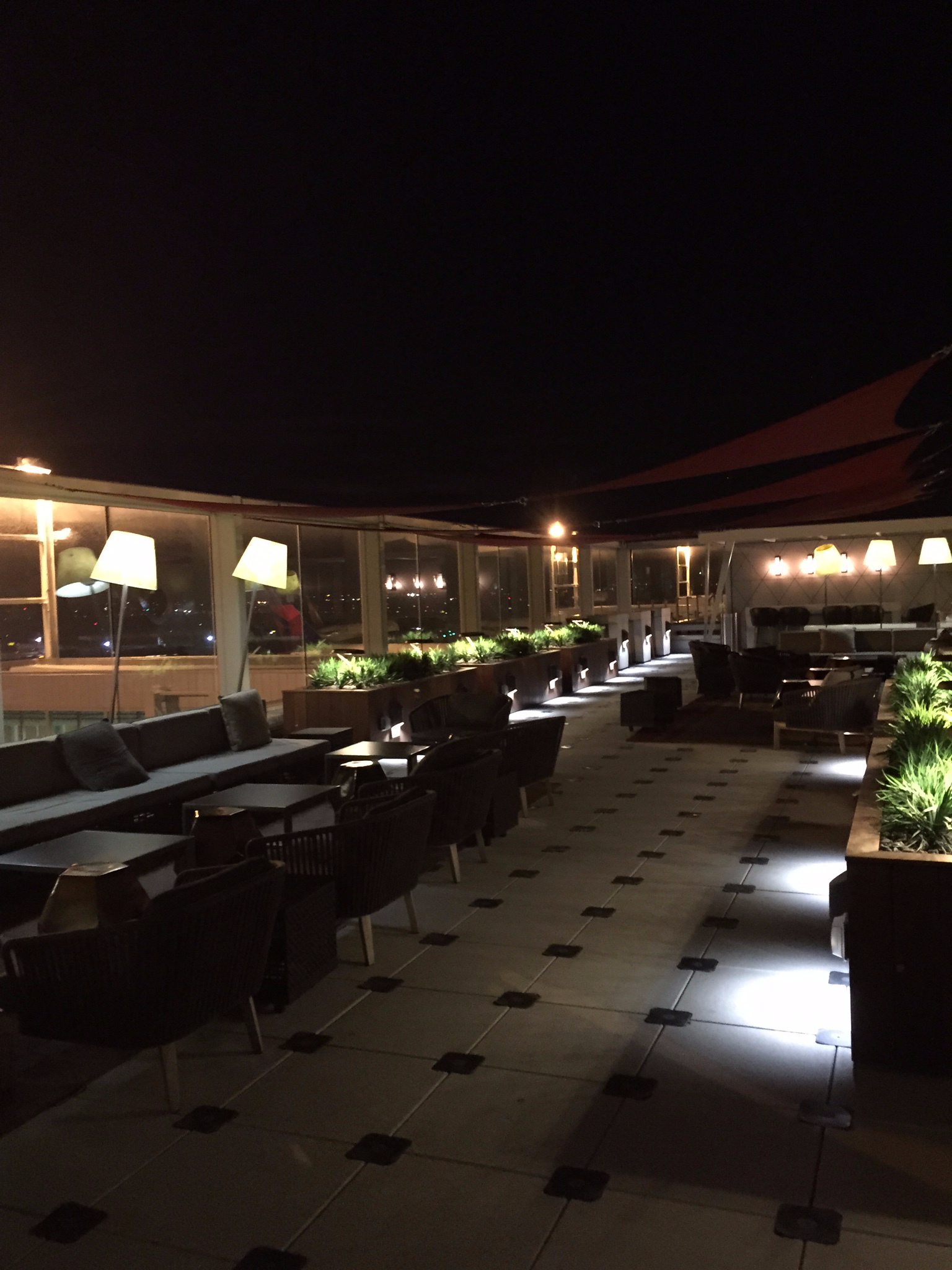 Around 8:30pm, I headed downstairs and just next door to the gate to board my DeltaOne flight to Los Angeles, my final leg home.
Delta SkyClub Terminal 4 Bottom Line
The main Delta SkyClub at Kennedy Airport is hugely impressive, and ranks up there with the best domestic airline lounges I've ever seen. Spacious and well-staffed, I can imagine it being a respite even during the busiest peak travel times. The food and drink spread were the standard offerings for SkyClubs, but it should be noted that the complimentary food, at least, is a notch above what you'd find at Admirals Clubs or United Clubs. The real draw is the rooftop deck, which I'm eager to check out during the day in good weather, when I imagine it is a spectacular place to have a drink, do work and watch the world go by.
The American Express Centurion Lounges are still several notches above this SkyClub, but otherwise, the Terminal 4 SkyClub has few peers as far as domestic lounges go. If you're flying Delta out of JFK and have access to the lounge (which is easy to do, thanks to a credit card with lounge access), you should absolutely avail yourself of it, especially on a nice day when you can hang out on the roof.