A little over five weeks ago, Qatar Airways finally opened the much anticipated Al Safwa First Class Lounge in Doha. The lounge's opening was delayed by over a year, and delays on the lounge were "rolling," which meant we never really knew when it would open.
I had the good fortune of visiting the lounge a bit over a week ago, and found it impressive overall, even if some of the specific policies left me a bit puzzled (like them charging outrageous prices for spa treatments, while offering complimentary Krug and hotel-quality rooms.).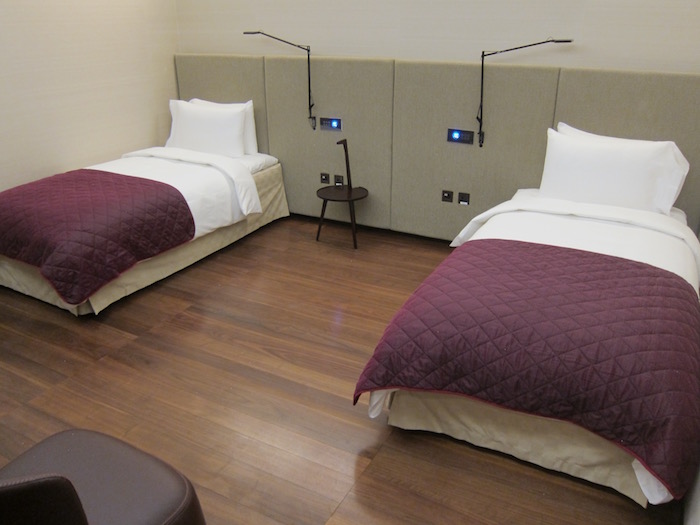 I know a lot of people are going out of their way to transit Doha in hopes of visiting the Al Safwa Lounge. Well, unfortunately Qatar Airways has temporarily closed the Al Safwa Lounge, just a bit over a month after opening.
Apparently Doha had some pretty bad rain this past week, and it caused some leaking in the lounge. Construction in the region tends to be shoddy (even if the finishes are over-the-top), and it seems like the Al Safwa Lounge has some damage as a result of the rain.
When will it re-open? There are several reports out there (including on FlyerTalk), suggesting it could take anywhere from a few days to 10 days from today. We can certainly hope the lounge reopens in the next week, though given Qatar's track record of opening things punctually, I also wouldn't be surprised if it takes them a month to re-open.
Anyone have an upcoming transit through Doha in first class, and bummed by the lounge closure? 
(Tip of the hat to @fotograaf)