In late 2022, Doha Hamad Airport (DOH) underwent a significant expansion. Not only did this roughly double the airport's annual capacity (from 29 million to 58 million), but it also marked the opening of The Orchard, the airport's huge new garden feature. I finally had the chance to check this out during my recent visit to the airport, so wanted to report back.
The expansion really takes Qatar Airways' hub to the next level, not just in terms of capacity, but also in terms of passenger experience.
A look at Doha Hamad Airport's garden
With the expansion to the north portion of DOH, the airport has added a new 10,000 square meter (~107,000 square foot) indoor tropical garden, known as The Orchard. On top of that, this area also has 11,720 square meters of additional retail space, as well as food and beverage outlets.
The Orchard is stunning, plain and simple, whether you actually intend to visit it, or just walk by (in fairness, it's at the very end of the terminal, so most passengers will only see this if they intentionally seek it out, or if they happen to be departing from a gate in this section of the terminal).
The garden area has a curved glass roof, with a ton of greenery one level below the concourse.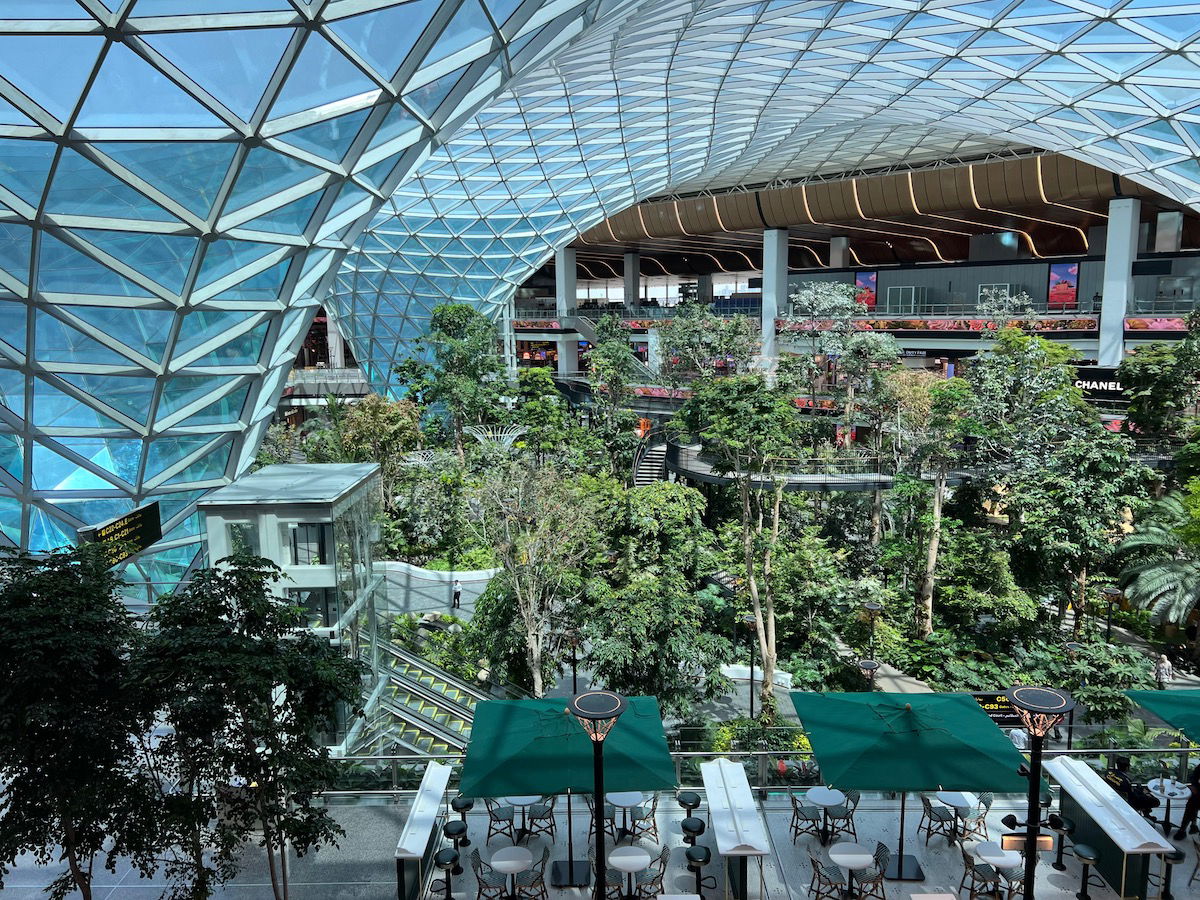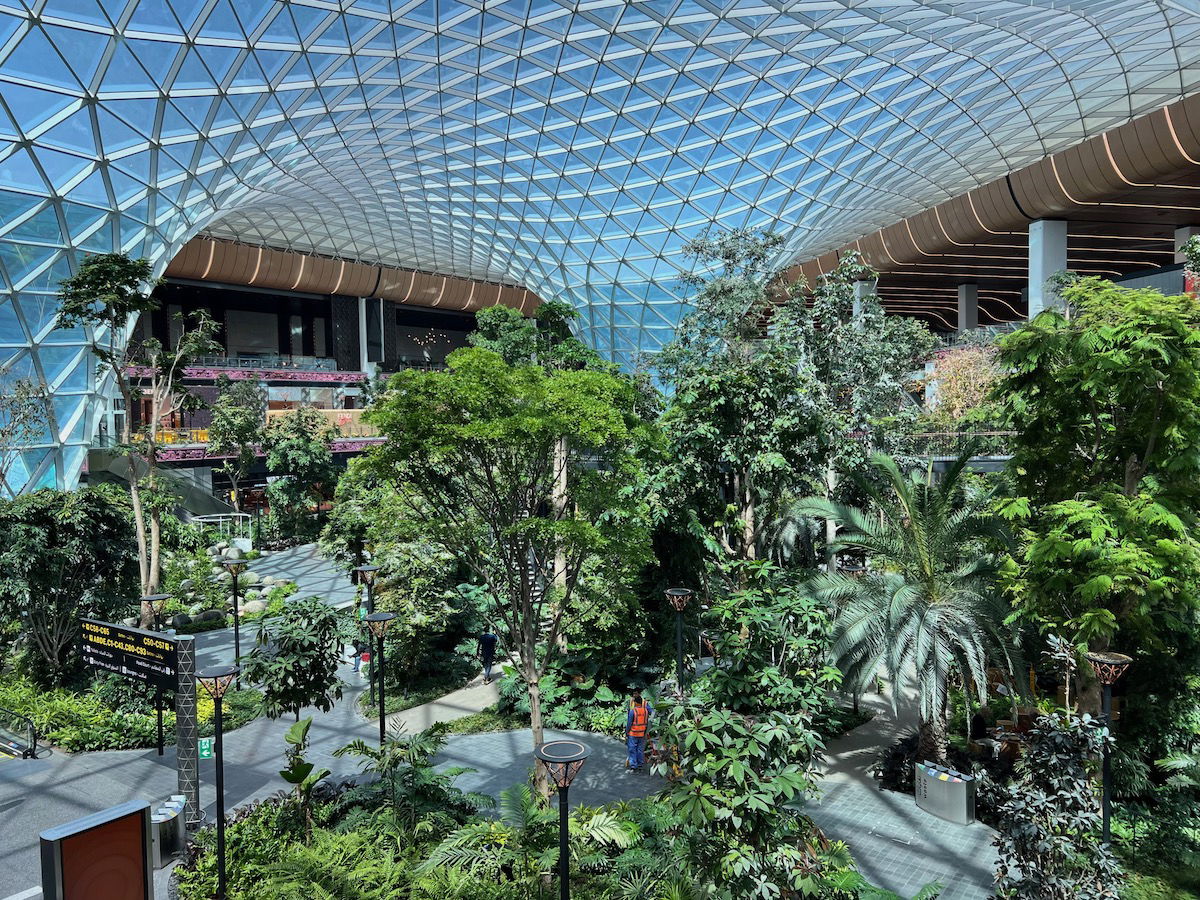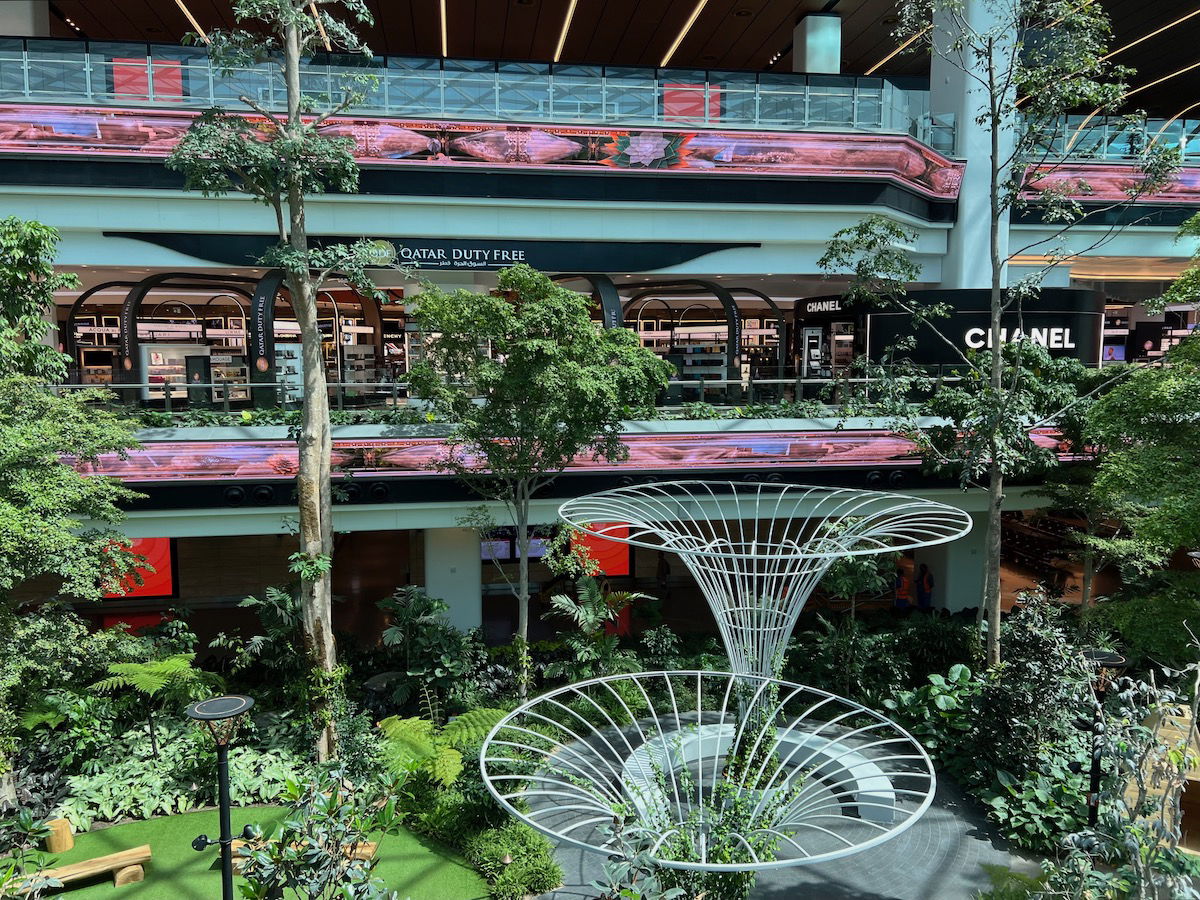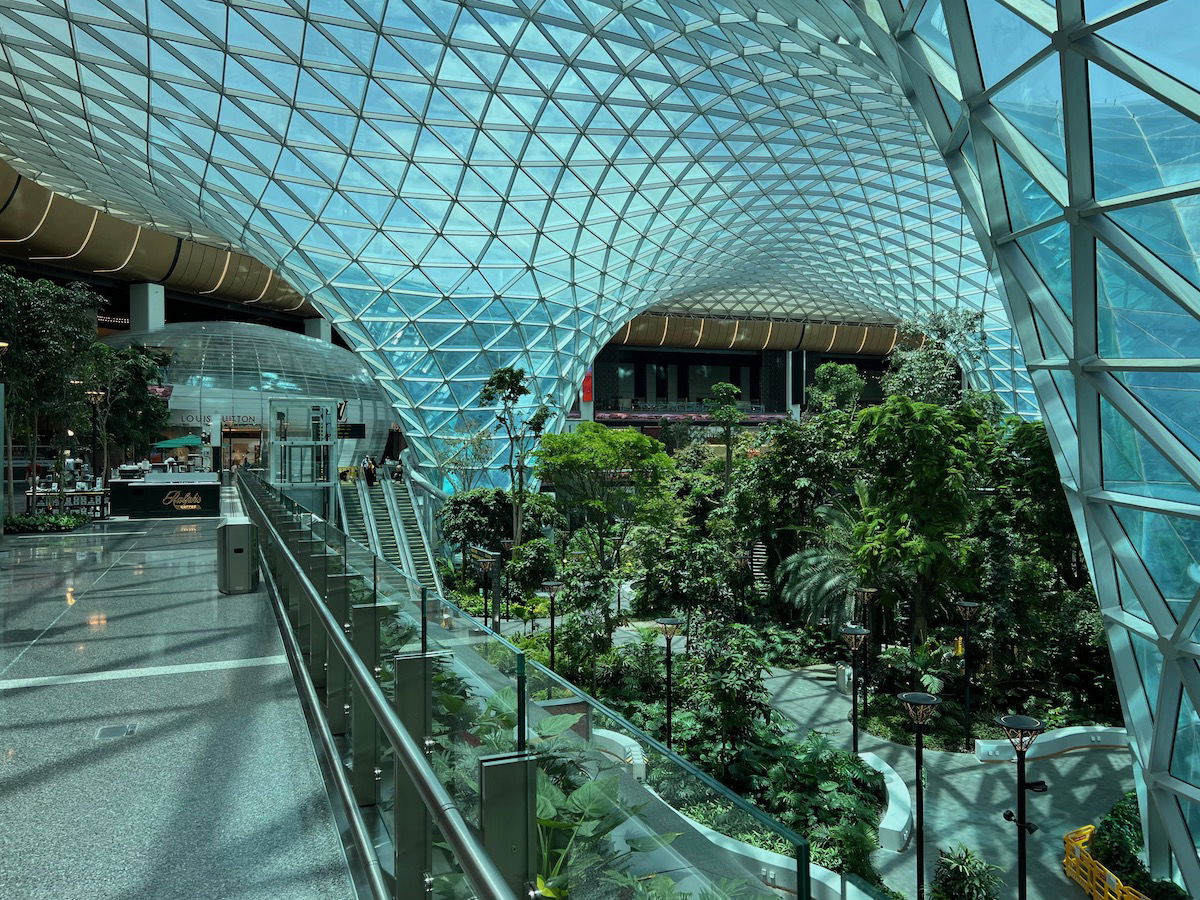 There's a bridge on the terminal level you can freely walk on, giving you an even better vantage point for enjoying the garden.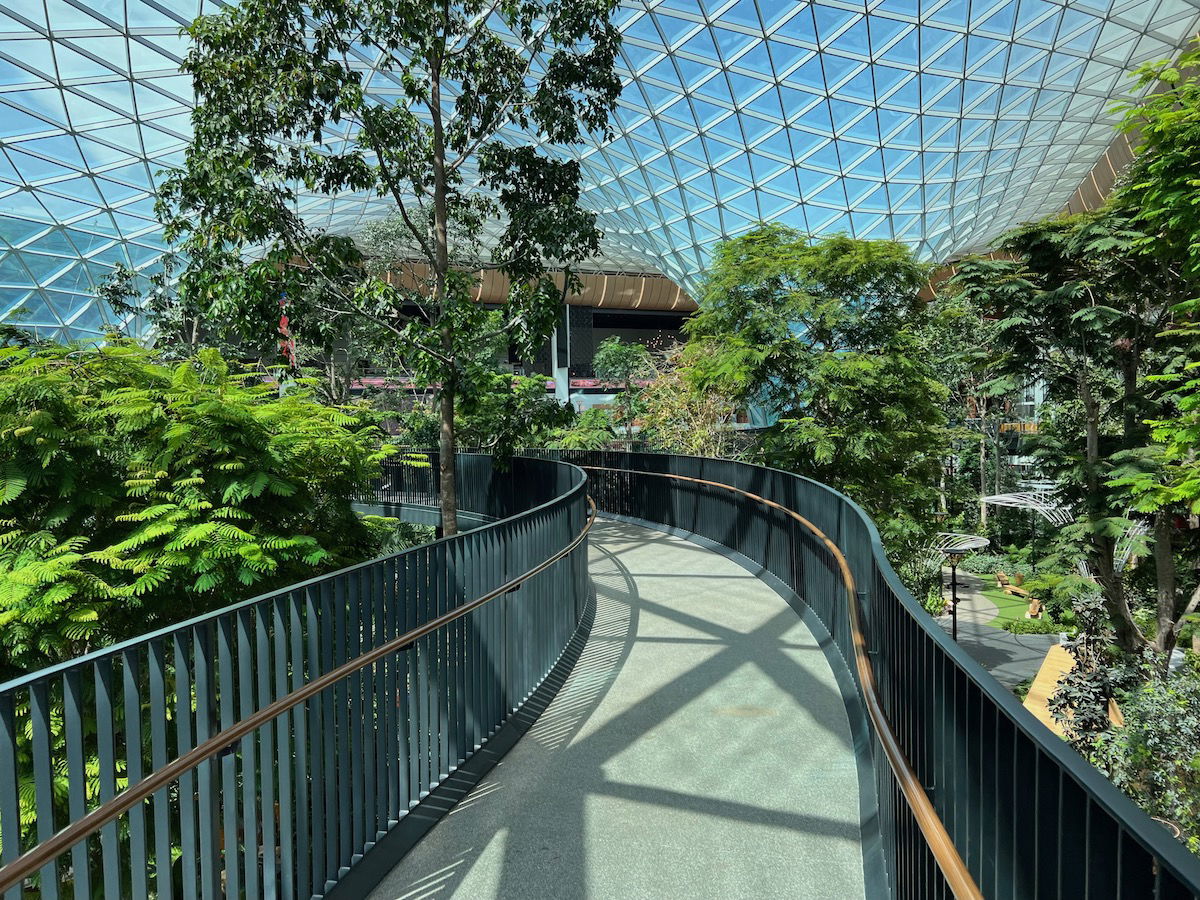 What's also cool is that if you go down to the actual garden level, there are all kinds of paths, as well as places to sit. You could legit chill on the "grass" there, if you wanted to. That's not your typical terminal seating!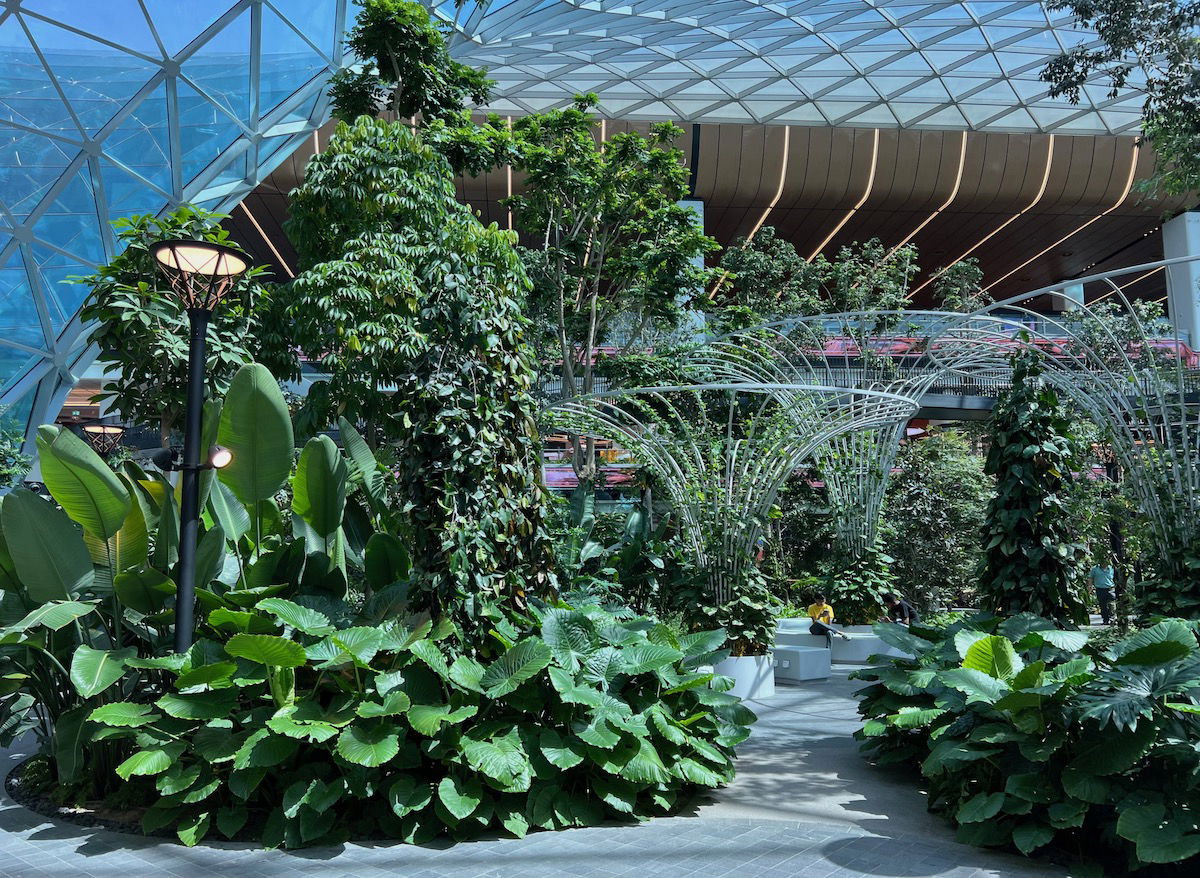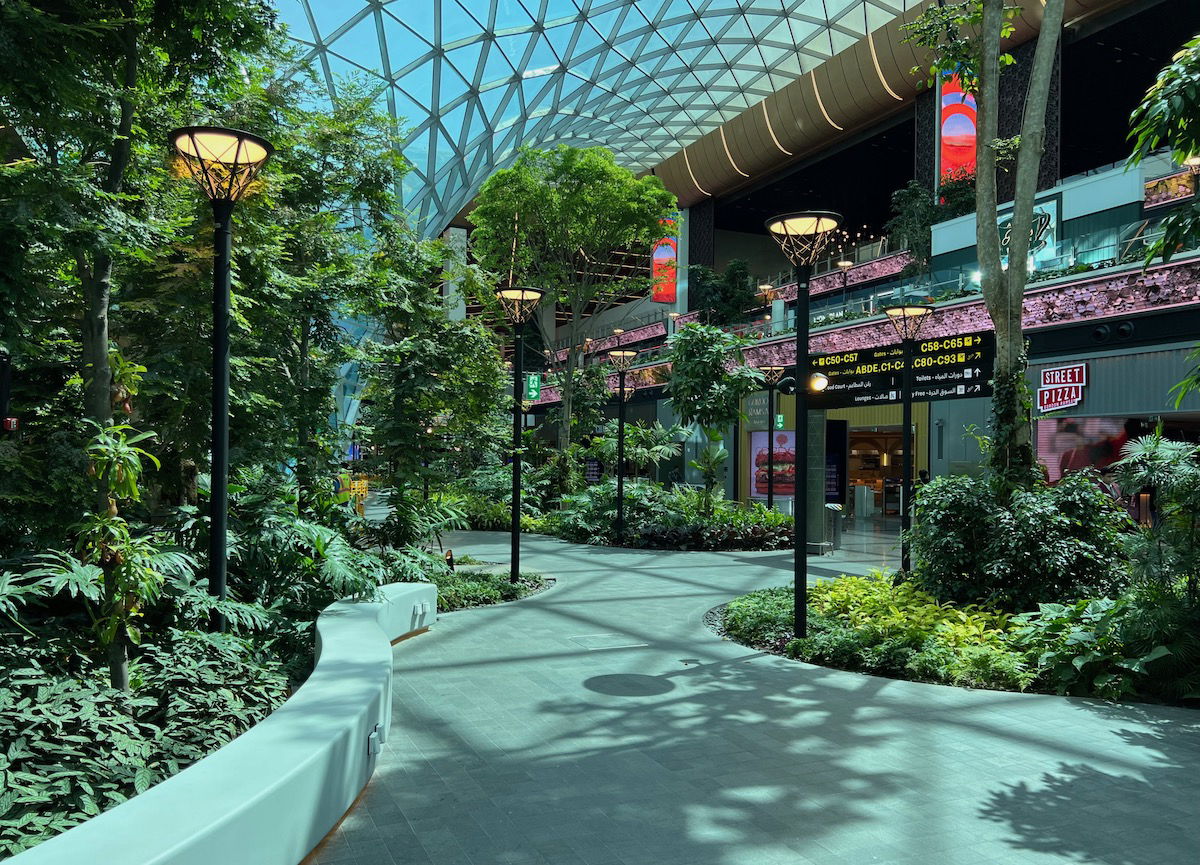 Beyond enjoying the nature of the garden, The Orchard has possibly the highest concentration of ultra-high end shopping I've seen at any airport. From Louis Vuitton, to Dior, to Loro Piana, you'll find just about everything here that can break the bank.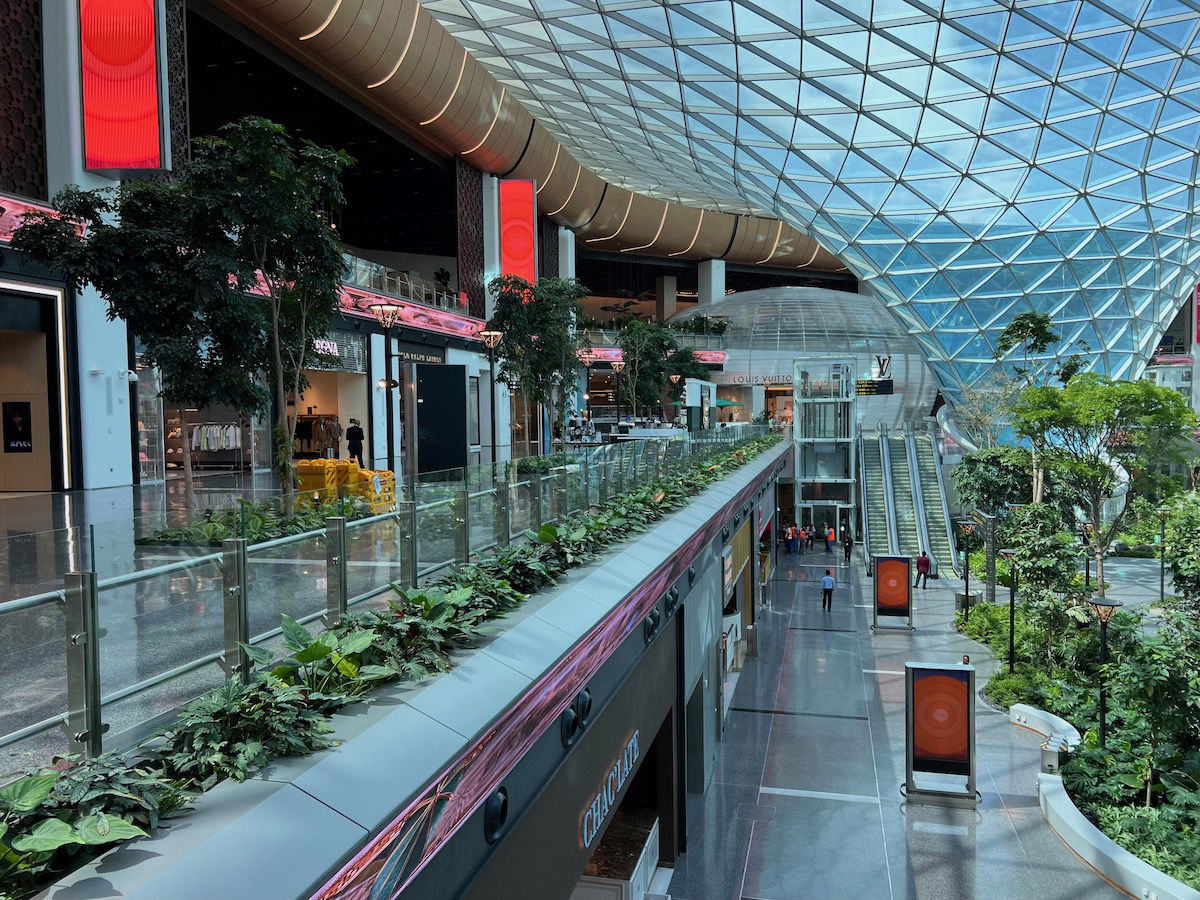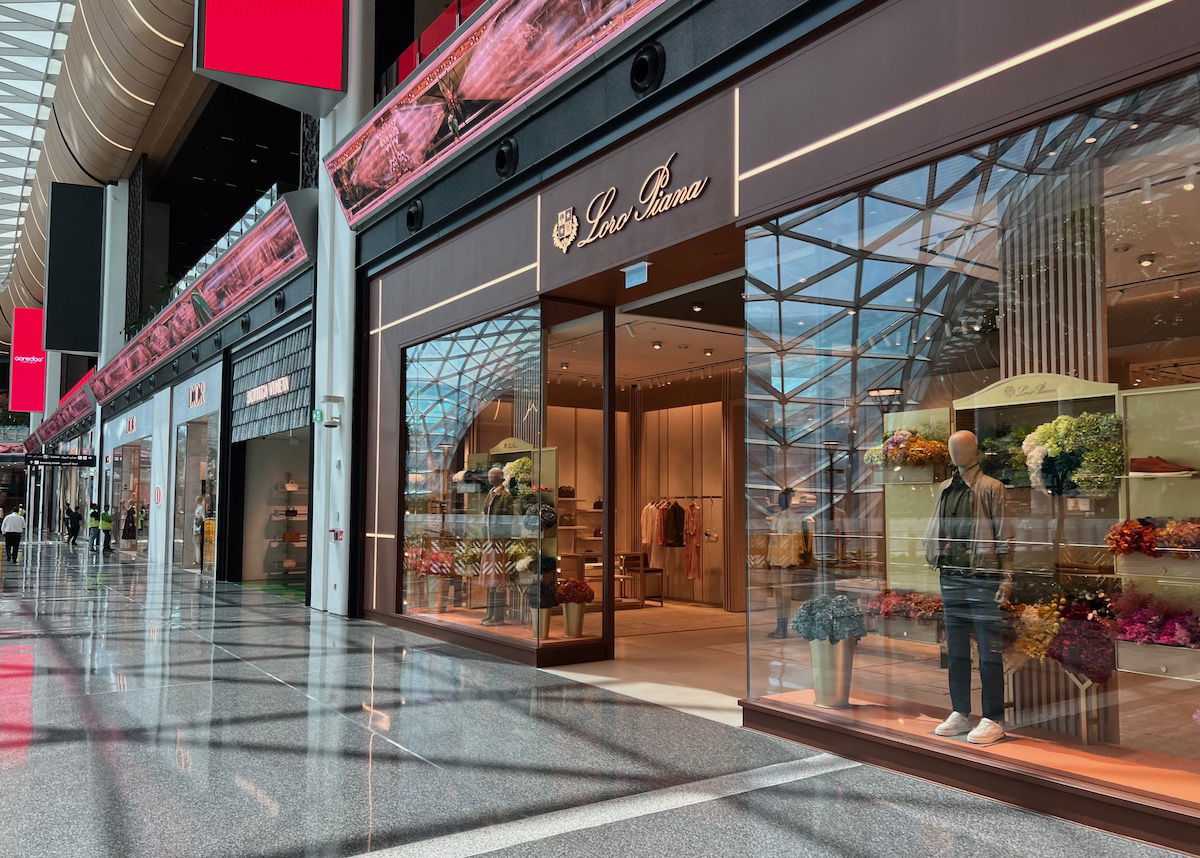 As a coffee lover, I also appreciate the number of open air coffee shops you'll find in The Orchard, from a Fendi Caffe, to a Ralph's Coffee. Frankly I'd gladly spend a layover sitting here sipping on a latte, and the pricing isn't unreasonable at all, when you consider that these places have table service.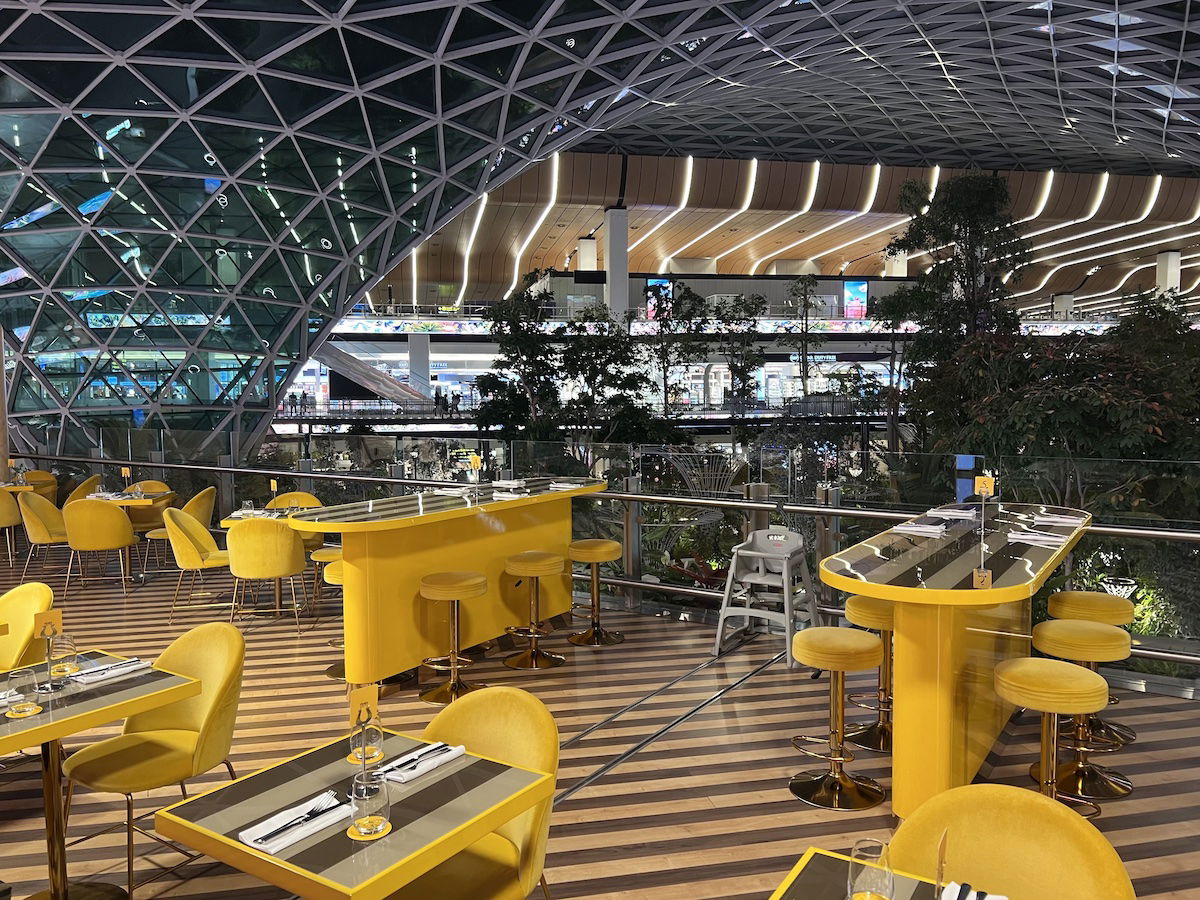 The only thing that confused me is that when The Orchard was announced, it was stated that it would have a 268 square meter (~2,900 square foot) water feature. That wasn't turned on at any point during my visit, so maybe it's still a work in progress?
Also, I think The Orchard could use some lighting features at night, since the view is less impressive when it's dark out (which is when most travelers are passing through the airport, given Qatar Airways' schedule).
How does this compare to The Jewel at Singapore Changi Airport?
The concept of an indoor tropical garden at an airport probably sounds familiar, as Singapore Changi Airport has The Jewel. So, what's nicer — The Orchard or The Jewel?
The Jewel is no doubt a bit more impressive in terms of scale and some of the features.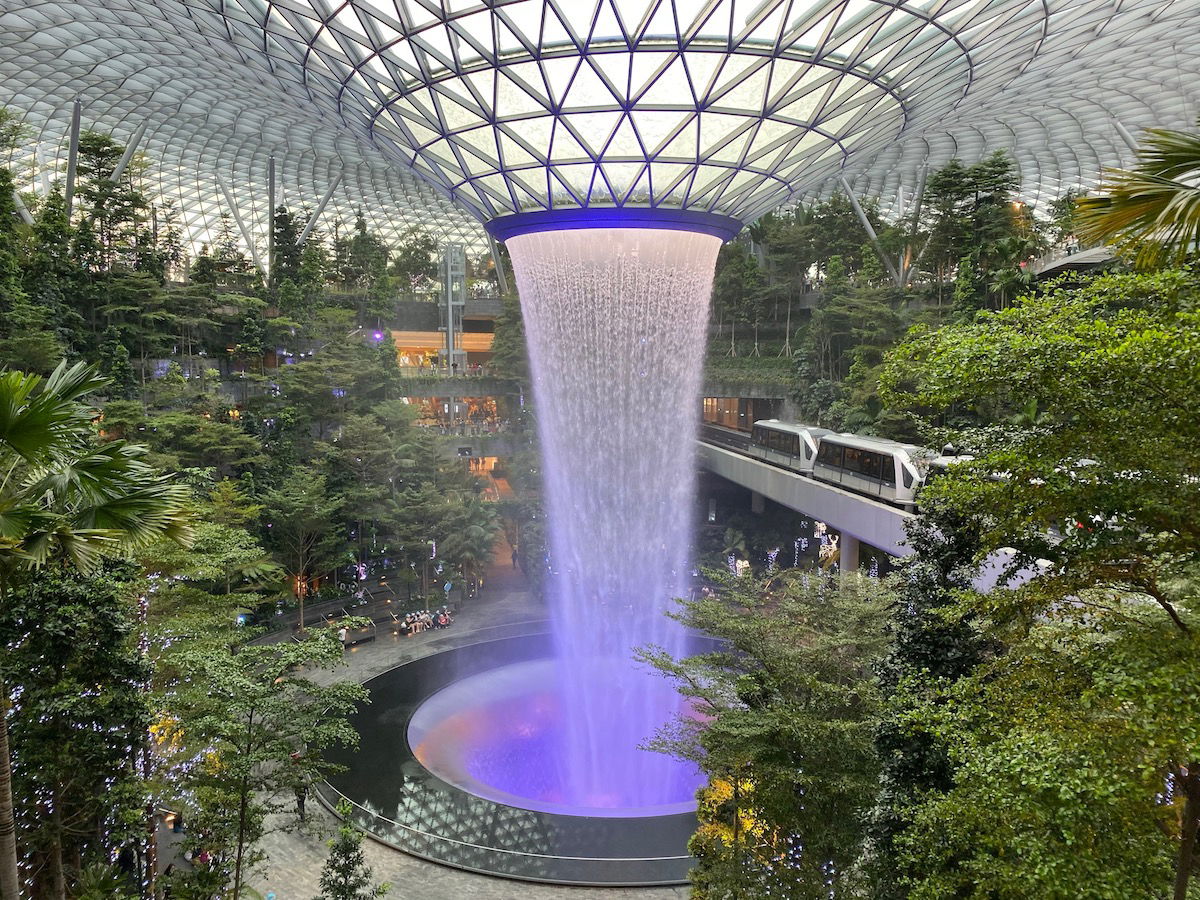 That being said, I think the two really can't be compared. The Jewel is a landside shopping mall that's most often visited by locals. While it's on airport grounds, only a very small percentage of transit passengers visit this. After all, you have to clear immigration (some travelers need visas to enter Singapore), potentially make your way between terminals, and carry your luggage through the mall.
Meanwhile The Orchard is an airside amenity that's exclusively for international travelers. It's something everyone at the airport can visit, and can get to within 10 minutes.
They're both fantastic. The Jewel is a bit more impressive than The Orchard, but I also think they serve two very different purposes.
Bottom line
I finally had the chance to visit The Orchard, the new indoor tropical garden at Doha's Hamad International Airport. The Orchard is impressive — it's such a nice escape from the typical terminal experience, it has beautiful nature, it has a lot of shopping, and it even has some food and beverage outlets where I could see myself spending some time, even if I had lounge access.
The expansion of Hamad Airport really elevates it to the next level, between this, new lounges, and more.
I mean, my gosh, compare this to transiting Charlotte Airport, and you'll feel like you're on a different planet.
What do you make of The Orchard at Doha Airport?