Etihad kind of revolutionized first class with the introduction of their A380, which features The Residence and First Apartments.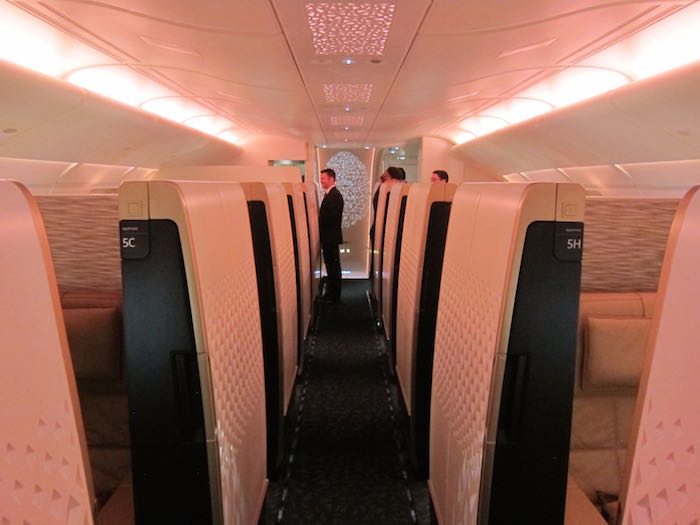 Etihad A380 First Apartment & The Residence cabin
Emirates quickly caught on, and announced that they'd introduce a first class bedroom concept as well, obviously not wanting to be too badly outdone by their UAE-rival. Not surprisingly, we haven't actually seen what Emirates' bedroom concept will look like in practice.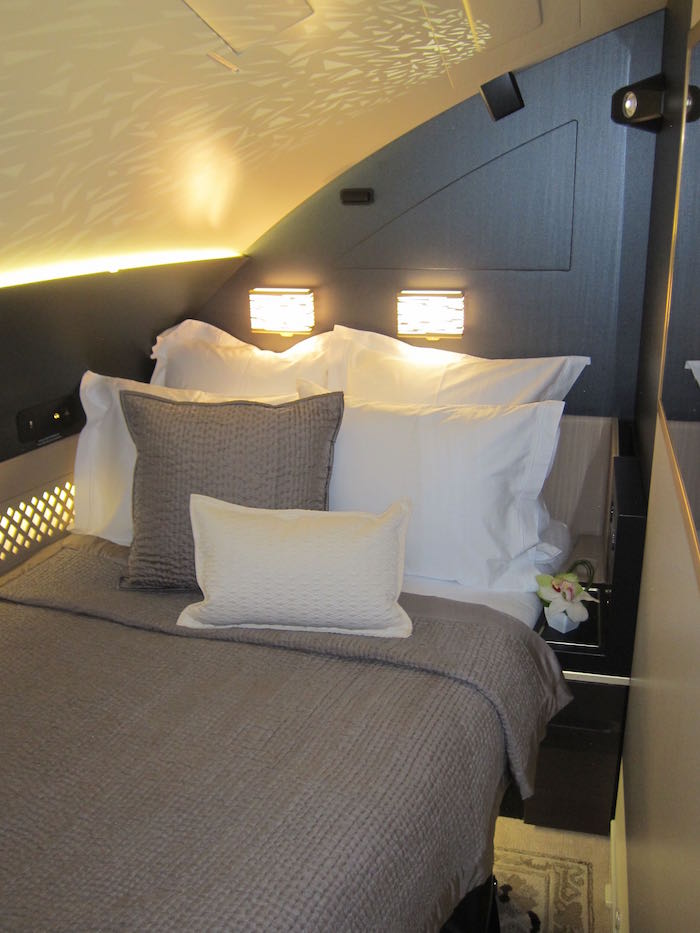 Etihad The Residence bedroom
Meanwhile a couple of hundred miles west, Qatar Airways' CEO proclaimed that first class was obsolete, and that Qatar Airways would introduce a super business class instead. Not surprisingly, he was big on talk but short on details.
While we still don't have full details on the concept, Australian Business Traveller has some more information:
The all-new design will include "a double bed at a business class fare" Qatar CEO Akbar Al Baker told Australian Business Traveller at the launch of its Airbus A350 in Doha.

The airline's current business class seat "by 2016 will be obsolete," Al Baker predicted.

"We are developing a new seat to which we will have proprietary rights, and one which will be unrivalled… and when you introduce that product into the airplane there is really not need for first class."

Boasting that Qatar Airways always "raises the bar", Al Baker said that "Now that everybody is introducing bedrooms into their airplanes, we will do it but provide it at a cheaper cost."
So Qatar Airways will be introducing a proprietary double bed business class seat? This sounds… interesting.
It's ironic that His Excellency says that by 2016 their current business class seat will be obsolete. That sounds nice in theory, except for the fact that Qatar Airways has three generations of business class products, two of which are outrageously obsolete for an airline that refers to themselves as "the world's five star airline." Angled seats on the A330 and fully flat forward facing seats on the 777 are a far cry from the business class product they have on their A380s and 787s, which is actually excellent (though hardly revolutionary).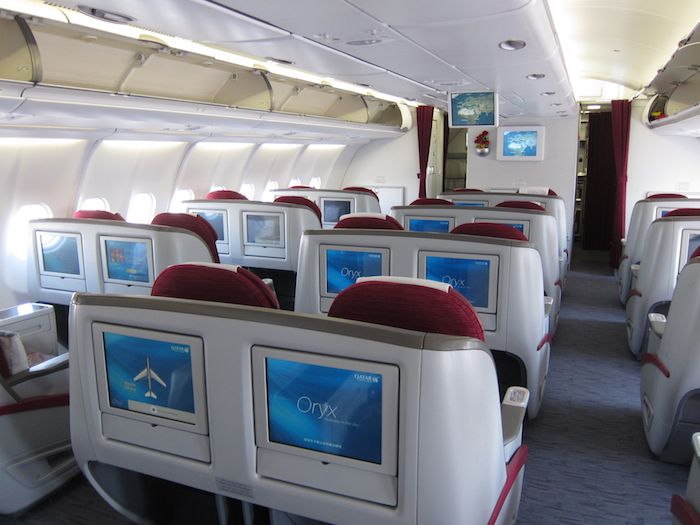 Qatar Airways A330 business class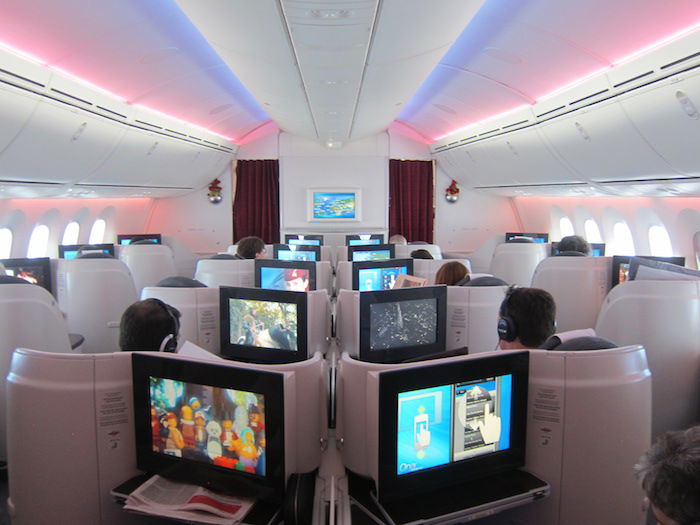 Qatar Airways 787 business class
Beyond that, if they do introduce a double bed style business class product, won't it actually be better than their A380 first class product?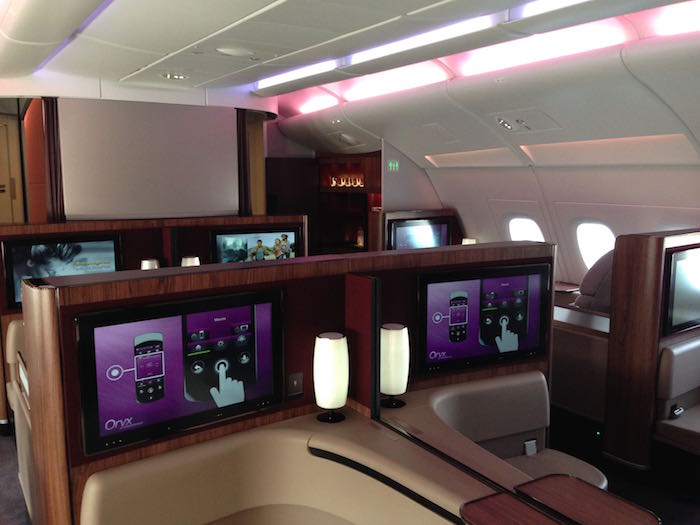 Qatar Airways A380 first class
Anyway, I can't wait to see what they come up with. Presumably if they're introducing a business class product with double beds there will be doors, which would be a first for a business class product. But I just can't conceptualize it.
So… anyone have any predictions? Or anyone else think His Excellency may be a most excellent bluffer?