---
"Mexico City, really?"
That was the universal response from anyone I mentioned this trip to. Like, in the same tone of voice as if I'd suggested a relaxing weekend in Damascus. I've been to some sketchy places without anyone batting an eye, but Mexico — well.
Which might be a sign that my non-travel friends and family need to get out more, but Mexico City is not the trendiest of destinations right now, apparently.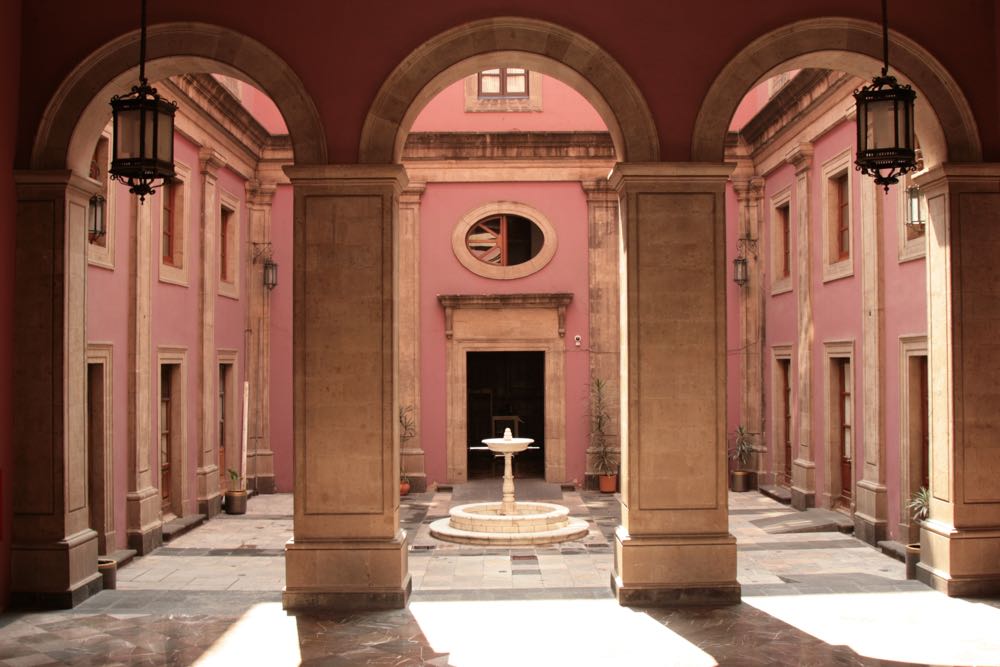 Too bad, because Mexico City is pretty great
The intrepid Andrew B. and I, however, have been talking about visiting Mexico City since last August or so. Neither of us had been, nor did we really know anyone who had spent time there, which made it extra intriguing (although in an interesting quirk of timing, half my Instagram feed seemed to visit around the same time).
It ended up being a fabulous trip — possibly the best I've taken in years, and I can't believe I hadn't been previously.
Booking the flights
Mexico City is too close to really use miles efficiently, and fares are all typically over the place, so I'd been casually monitoring prices. In late February, fares from Washington DC (where Andrew lives) dropped to ~$300 for the round-trip, so we planned a long weekend trip for May.
Fares from San Diego weren't as great, at around $350 for the round-trip. Thanks to the new Cross-Border Express, however, flying out of Tijuana is a reasonable option. Even better, paid business class tickets on Aeromexico's Dreamliner were only $290 for the round-trip!
https://www.instagram.com/p/BFULhY7A1M9/?taken-by=tebfunk
I pitched the trip to my long-suffering husband as "Hey-do-you-want-to-take-a-weekend-trip-with-Andrew-B-in-lie-flat-business-class-it's-only-one-flight-in-each-direction-and-we-could-stay-in-a-single-hotel-for-four-nights-please-come-with-us?" He agreed, and barely flinched when he heard the destination was Mexico City.
The side-eye I got for departing from TJ was epic though.
Booking the flights was slightly challenging, in that the amazing business class fares from Tijuana were only available when purchased directly from Aeromexico in pesos. Given that I have a dozen or so credit cards with no foreign transaction fees this shouldn't have been a problem…
Aeromexico's website, however, apparently cannot process transactions in pesos to US-registered credit cards. And the U.S. call center can't process transactions in pesos, nor could they pull up the same fare. Annnnd the Mexican call center (called via Google Voice), didn't seem to have an option for English. The phone reps found my Italian-infused Spanglish as incomprehensible as everyone else on the planet, but we eventually got it done. Just a warning if you decide you want to book a similar trip.
Choosing hotels
This was such a difficult decision, because there are an abundance of fabulous-looking hotels in Mexico City! We didn't really know what area we wanted to stay in, but eventually settled on four nights at the boutique Las Alcobas (an SPG Luxury Collection property) in the Polanco neighborhood.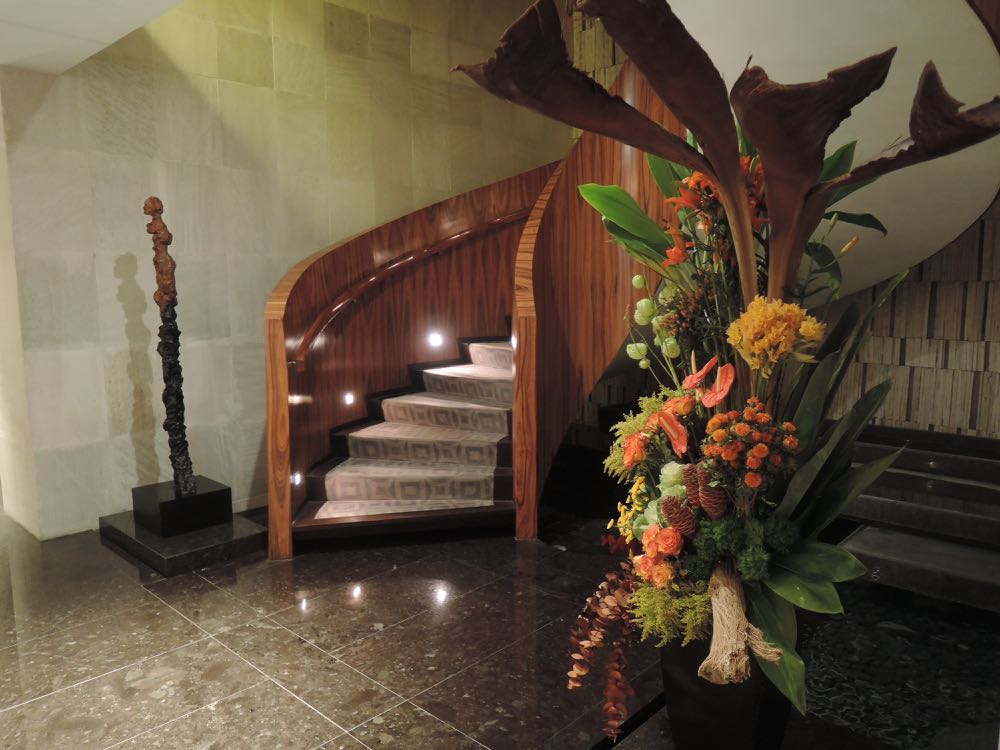 Lobby of Las Alcobas in Mexico City
The paid rates were decent at $250 per night, and we received the fourth night free by booking through Citi Prestige. Las Alcobas is a Category 6 property, so the alternative was 25,000 SPG points per night. Paid rates were the better option.
Andrew stayed at the nearby Intercontinental Presidente, using 30,000 IHG points per night. The Mexico City hotel market is bizarre — paid rates were well over $300 for both the Intercontinental and the nearby Hyatt Regency.
If I were to go to Mexico City again (which I definitely will), I'd probably stay in a different neighborhood, just because getting anywhere in the city is challenging, and it would be nice to explore other parts of the city more easily, but I loved our hotel.
All the things!!
Other than the advance planning, this trip was unusual in that we did so many things. I generally plan about 2-3 hours per day of sightseeing when I'm traveling, but the timing of this trip worked out such that we could be decently-hardcore tourists.
We did everything from hiking ruins to sampling fine dining to attending a lucha libre match.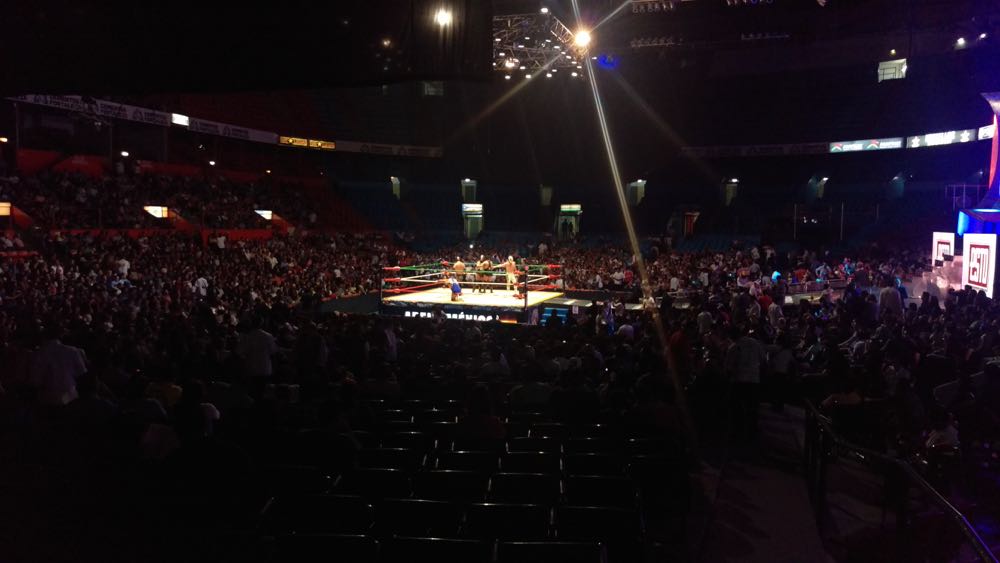 Friday night lucha libre
Mexico City has incredible architecture, and an abundance of culture, which combined for a really fantastic visit.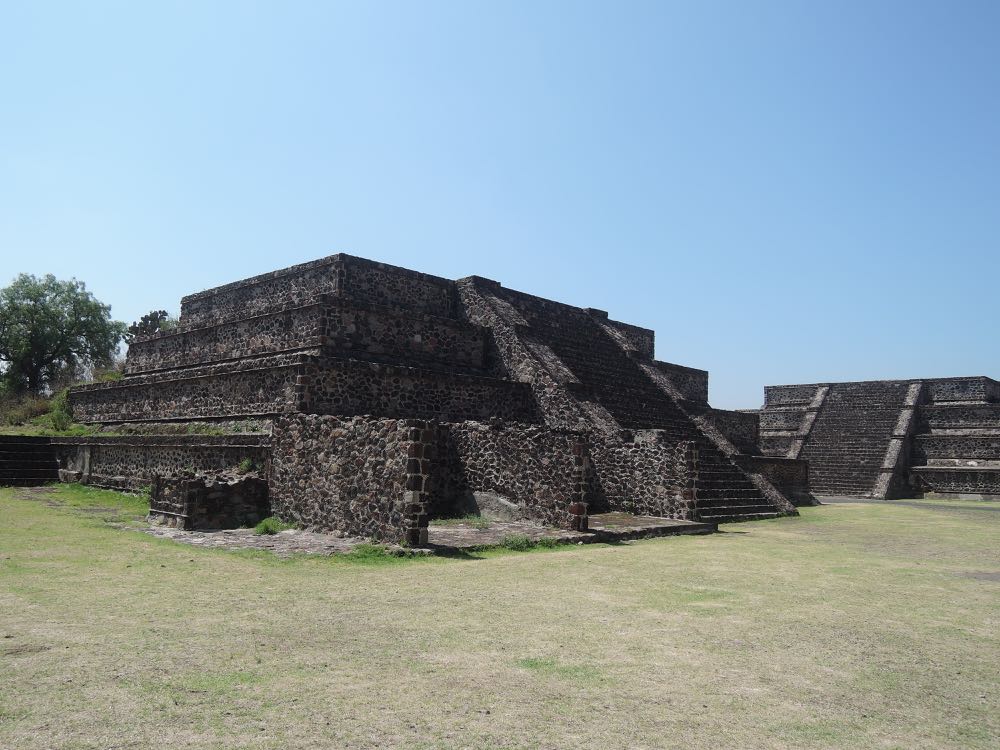 Pre-Aztec ruins outside(ish) the city
And the food, oh my goodness, the food!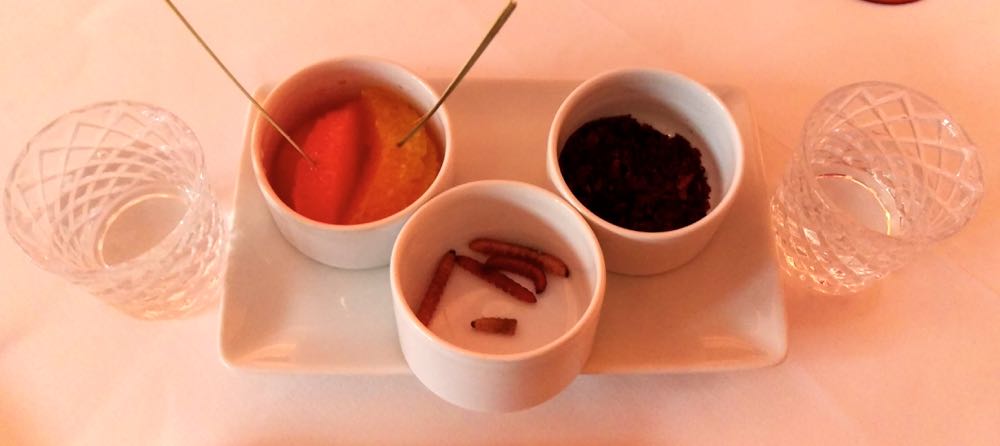 This is not food, this is Mezcal (with worms), which my husband wouldn't let me eat
No one really had major issues with the altitude, though we could definitely feel it (Mexico City is at 7,300 feet, and we all live at sea level). We also lucked out with a relatively haze-free weekend. The air quality in Mexico City is definitely not great, but when we were there it was definitely more Los Angeles in the late-80's bad, not Beijing in winter bad.
But is Mexico City safe?
I mean, is anywhere?
We didn't have any issues, and there was never a point where I felt uncomfortable. We avoided taxis as a precaution, but Uber was reliable and easy. We also took the Metro, which was definitely crowded, but I wasn't harassed like many women report (I was also with either Andrew or my husband the entire time, which probably helped with that).
One of the highlights of the trip, actually, was discussing the safety situation with a driver we hired to visit the outskirts of the city one day. He had been driving an Italian couple the week prior, and noted they were afraid to leave even a jacket in the car. My husband regaled him with some of the shenanigans we've observed in Southern Italy, and the general problem with petty theft there.
"In Mexico City, that's not a problem. Someone might steal the entire car, but not your bag. The car theft is a big problem. Probably ten cars a day are being stolen."
Incredulous, my husband asked how the tour company could afford to stay in business if they were losing ten cars every day.
"Not just our company, but in the DF, probably ten cars a day. It's a big problem."
To which Andrew retorted:
"Ten cars were probably stolen in DC while we were having this conversation."
I don't know how reliable of a narrator this guy was, though he seemed well-informed otherwise. But I generally felt that Mexico City was as safe as any other city for the areas and activities that most tourists are likely going to engage in.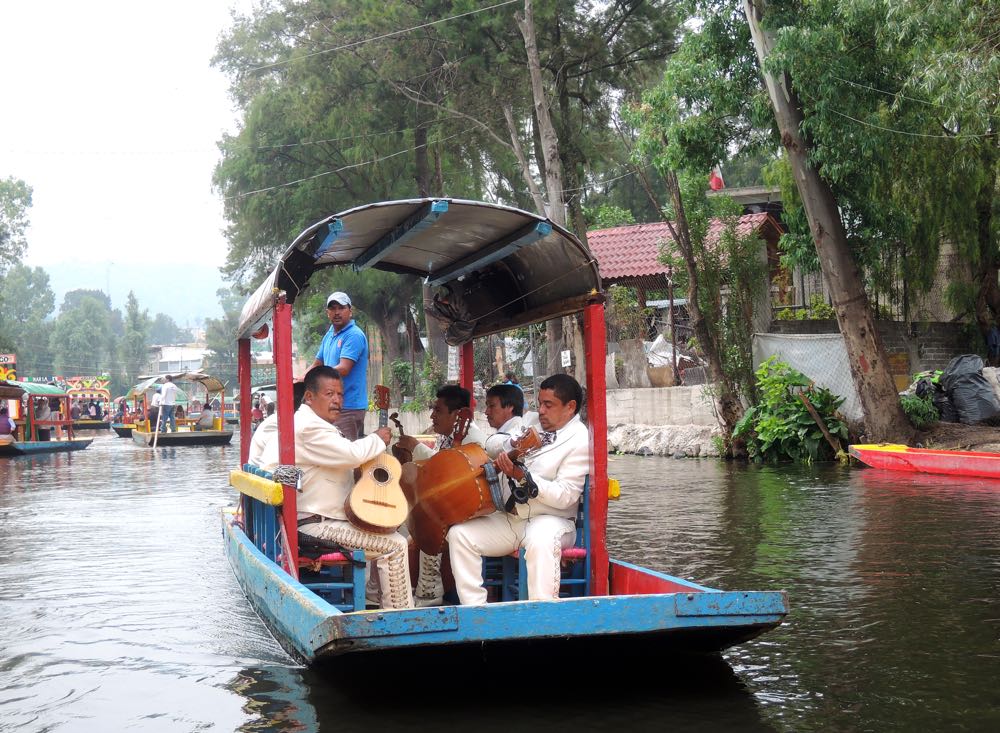 Everyone was too busy enjoying mariachi on the river to steal your stuff
Be smart, of course, but I felt the entire situation was significantly less sketchy than say, Bangkok or even parts of Paris.
Overall
Mexico City is one of those places that Americans seem hesitant to visit, but we honestly had the best time. I want to share part of that experience with y'all, so plan to spend more time reviewing the experiences we had in and around Mexico City versus our short flights.
I bribed Andrew with cookies, so he'll share his thoughts as well, which always makes for a delightful read (no pressure Andrew).
Thanks as always for reading, and please let me know if you have any questions along the way!