---
Would you believe a tiny domestic lounge in a smallish North American border city that can be accessed with a variety of credit cards also offers an amenity that competes with some of the best international first class lounges in the world?
Sure, tarmac transfers and high-end champagne are delightful, and I'm not going to turn down a manicure (I will turn down a bubble bath, because it's too weird to me that we've all been in the same tub, but that's a separate issue).
But what's the one thing that can impact your airport experience more significantly than any other?
Guys, guys — the VIP Lounge Tijuana has a private security lane.
I think I just accidentally cleared security through a @prioritypasscom lounge. I think.

— Tiffany Funk (@tebfunk) May 12, 2016
Private security!
In the lounge!
The only other lounges I can think of with separate security are the Lufthansa First Class Terminal in Frankfurt and the Turkish Business Class lounge in Istanbul, so it's crazy that a podunk Priority Pass lounge would offer it.
This is a completely unadvertised perk, so we nearly missed it. In fact, had we not arrived at the airport via the CBX we would have skipped it entirely — landside lounges are not a thing I do with my husband, as he likes to be at the gate about a month before departure.
The entrance to the lounge was down a side hallway of the airport — if you went to the check-in desks you'd miss it.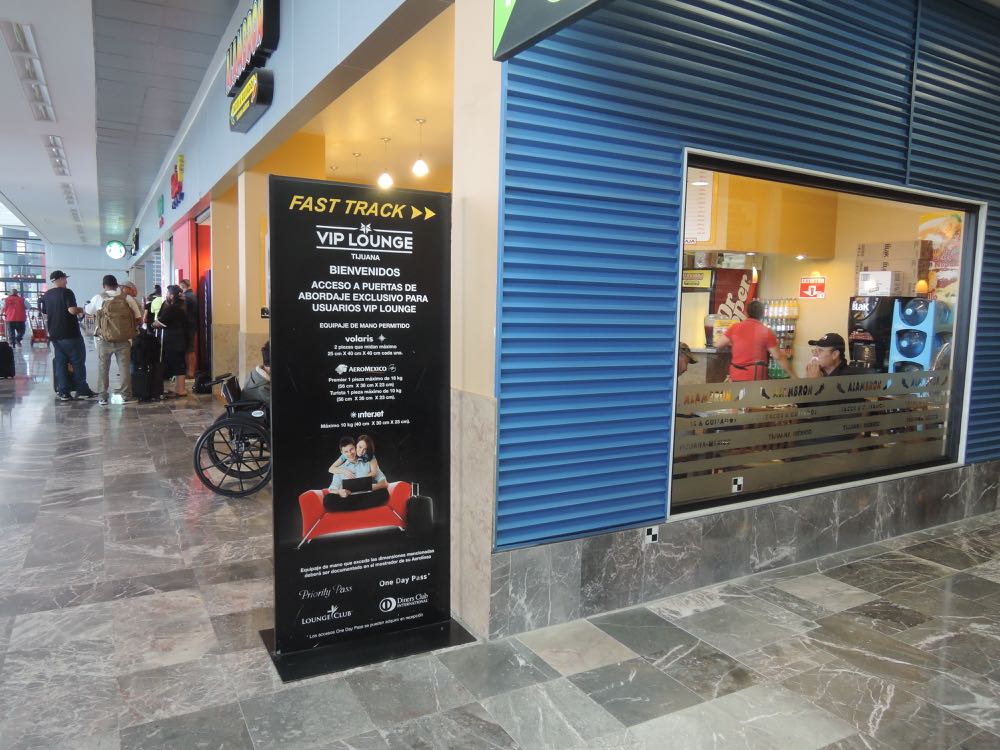 Landside sign for VIP Lounge Tijuana
We went up an escalator, and entered a very small lobby. Too small to take pictures, because there was only room for the single person check-in desk, the baggage screening belt (and screening agent), and the metal detector (and screening agent).
The staff spoke even less English than I do Spanish, but were incredibly friendly. We presented our boarding passes and Priority Pass card, then were helped with organizing our bags for security. A few moments and we were in the main lounge.
Brilliant!
The rest of the lounge was decent, but like — does it even matter? You could go from the lounge entrance (with the private security lane!!) into the trash room, and that would still be an improvement over the experience British Airways offers domestic passengers at Heathrow.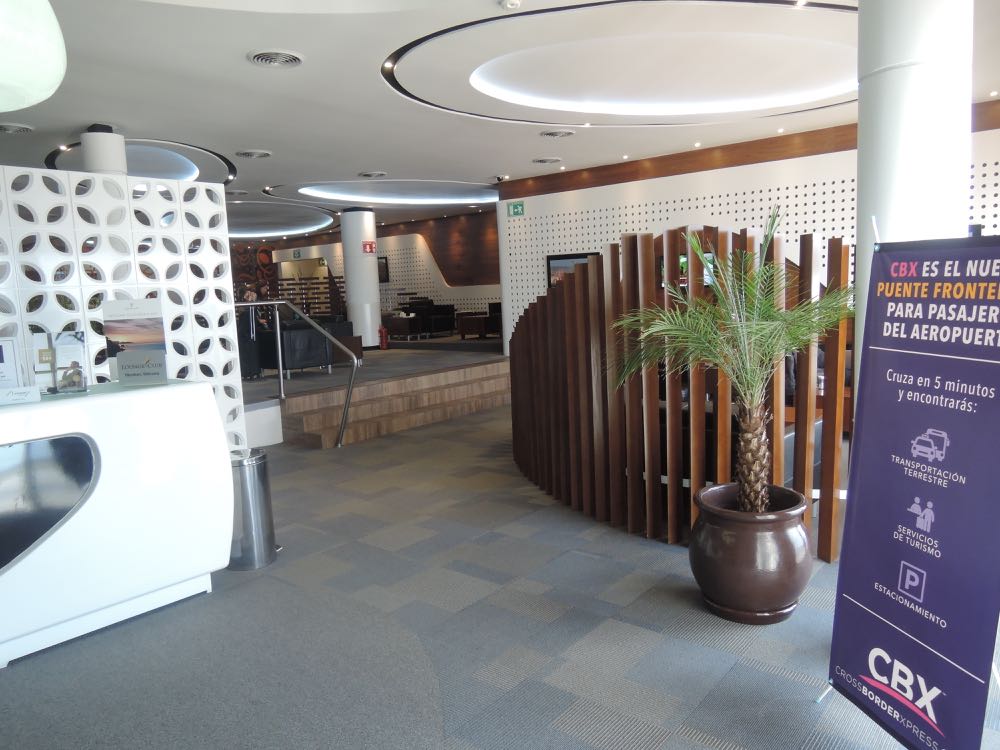 VIP Lounge Tijuana airport
The lounge was lightly staffed for the mid-morning, but the bartender was incredibly attentive. He promptly delivered water and coffee, and checked on everyone in the lounge every few minutes.
His colleague hovered over the buffet a bit too much for me to feel comfortable taking pictures, but you're not missing much. There were both hot and cold items, including fruit, cereal, eggs, etc., and a full bar.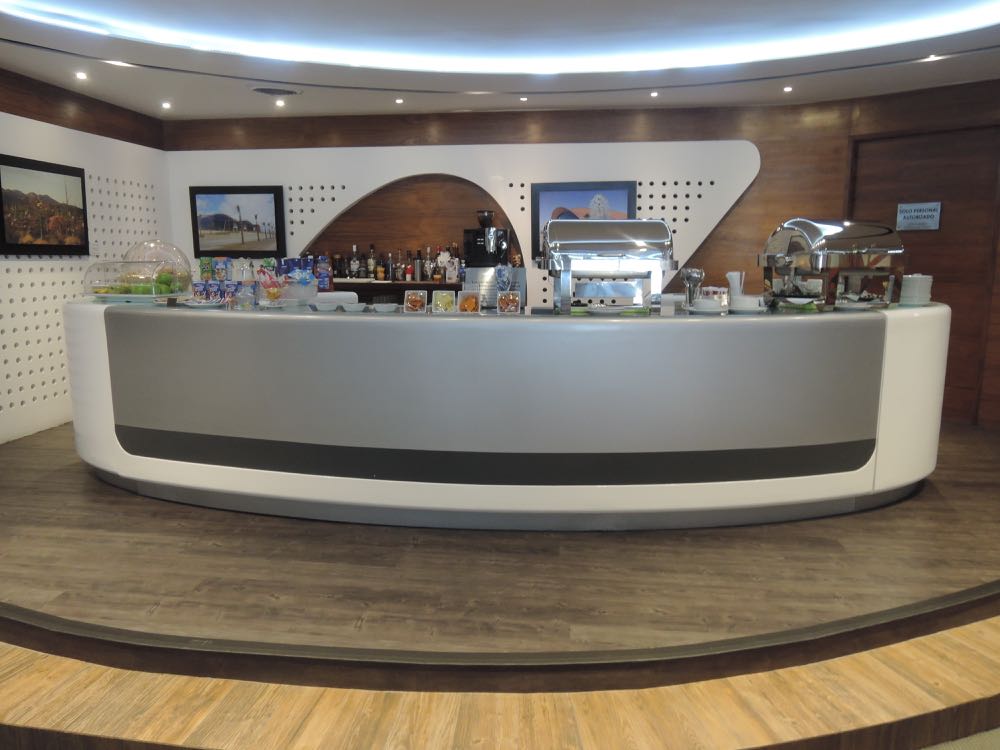 VIP Lounge Tijuana airport
The Tijuana VIP Lounge had a main seating area, with plenty of tables and chairs, and then an elevated area with couches.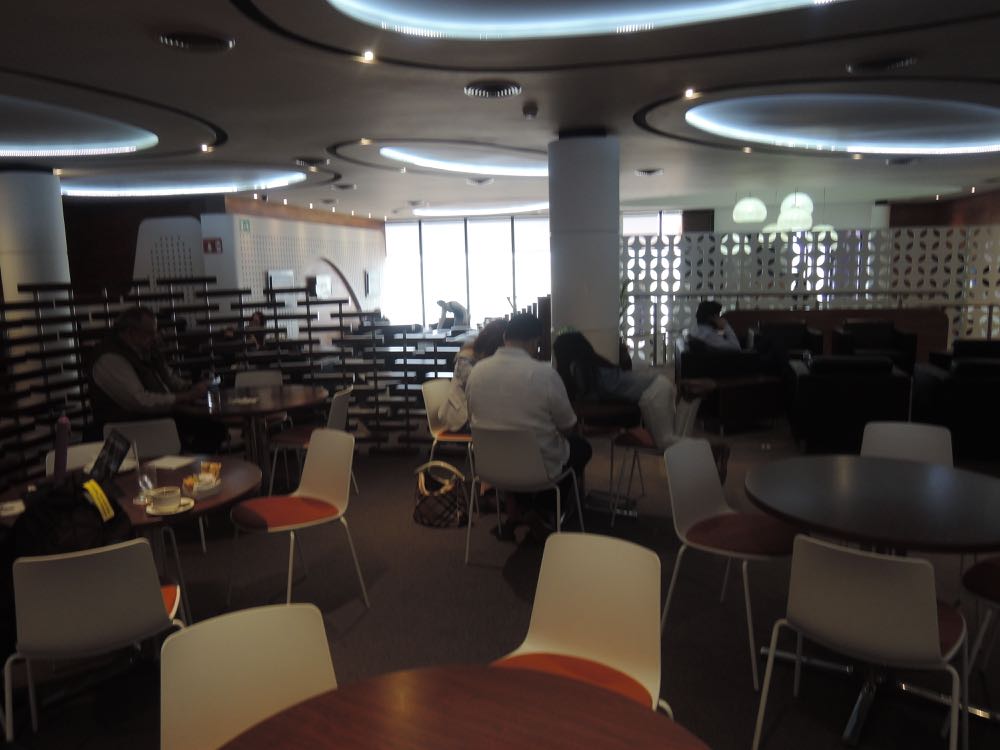 VIP Lounge Tijuana airport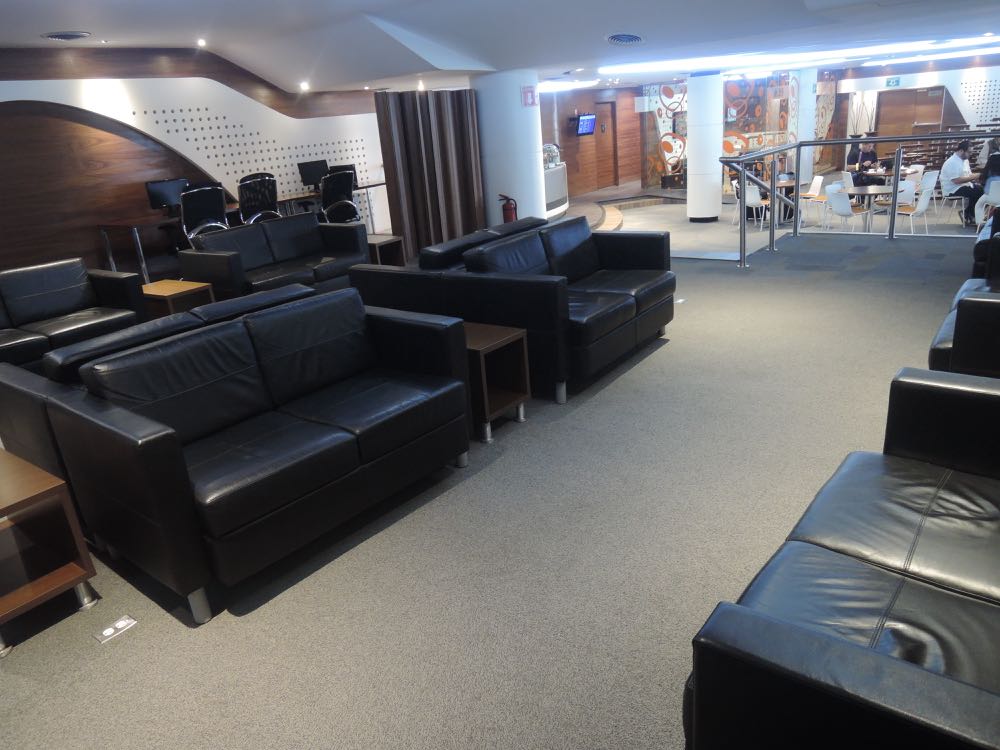 VIP Lounge Tijuana airport
There were also conference rooms, and a children's play area.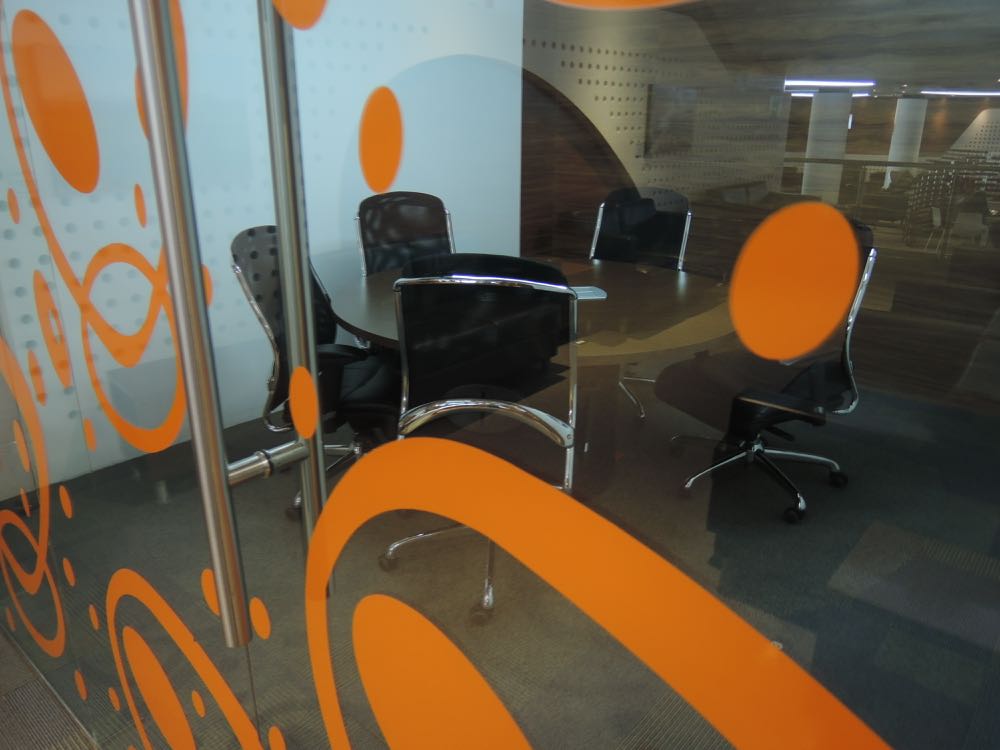 VIP Lounge Tijuana conference room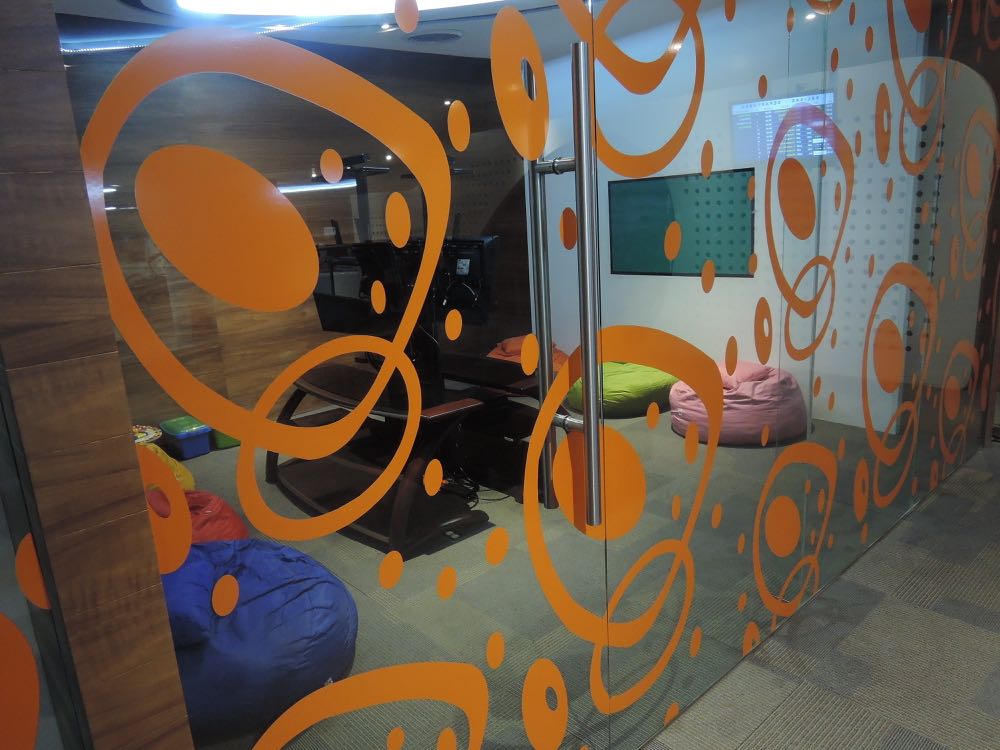 VIP Lounge Tijuana playroom
The main things I'd improve? None of the seating was by the windows, and there weren't outlets available near the tables. I imagine most people aren't spending much time in this lounge, so those aren't huge problems, but it's worth noting.
We left the lounge via the "main" entrance, which is airside.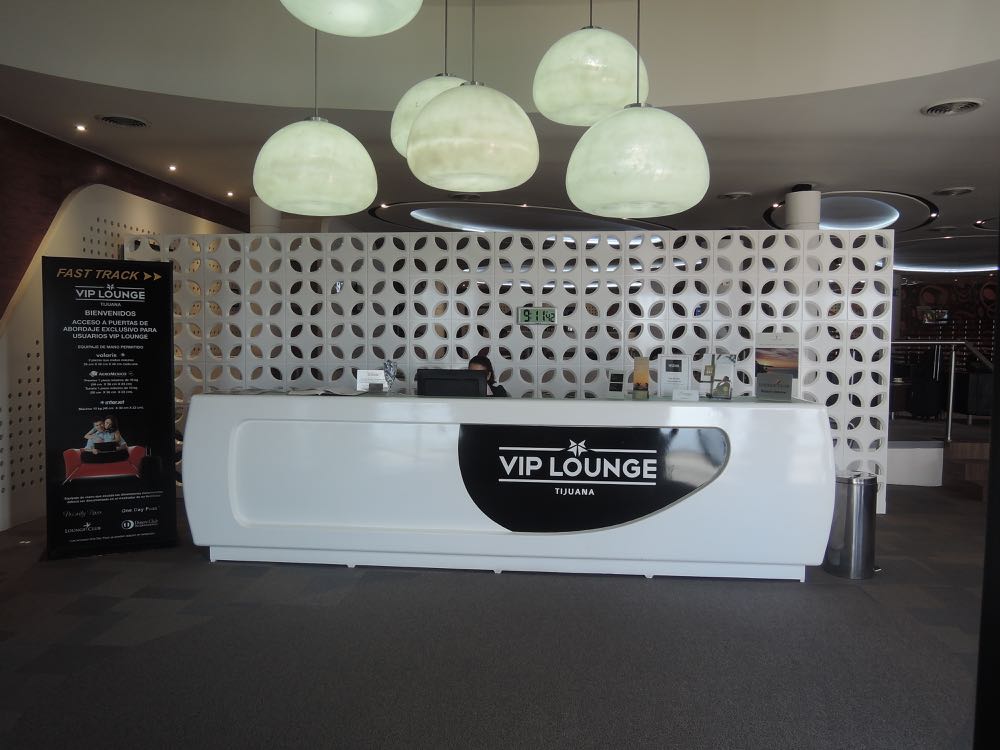 VIP Lounge Tijuana airside entrance
A convenient elevator took us back down to the terminal (but past security!).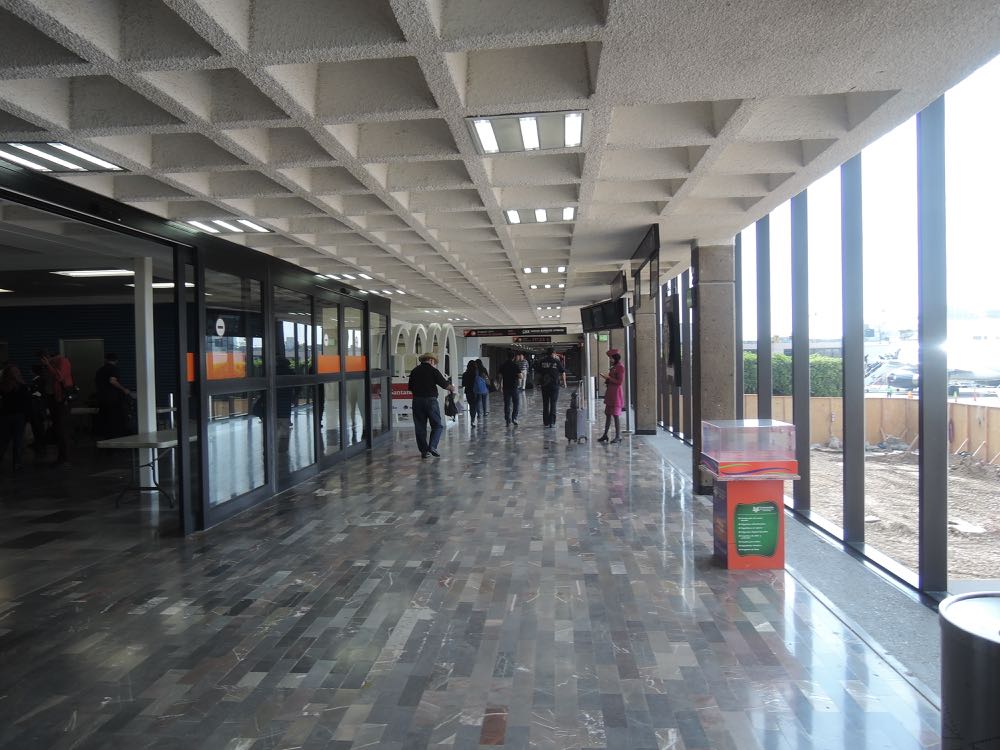 Tijuana Airport terminal
Bottom line
The VIP Lounge Tijuana wasn't chock-full of amenities in comparison to some international lounges, but it's decent for what is essentially a domestic lounge.
The separate security lane is a great, great, perk. Being able to access private security through Priority Pass is unheard of, and something they should promote. How's that for a hidden benefit of a credit card with lounge access?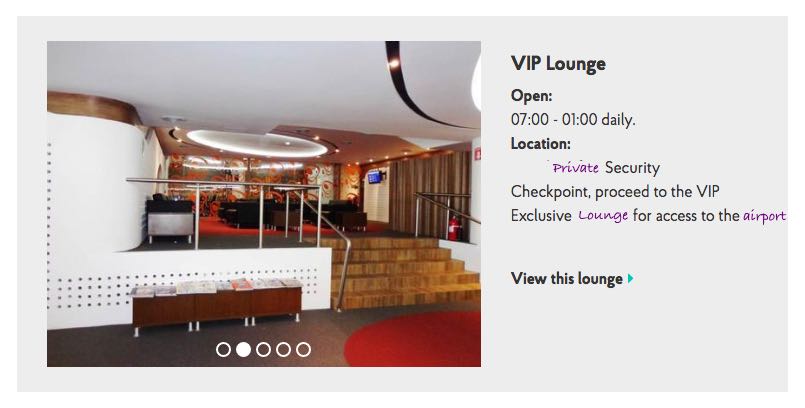 Hey Priority Pass — I fixed your web copy for you
Can you think of other lounges with private security? Anyone been to this one?