---
The first touristy thing we did in Mexico City had very little to do with Mexico City, and everything to do with touristing.
We took a ride in a hot air balloon.
As a disclaimer, this is the type of thing I specifically avoid doing. I hate tours in general, particularly ones geared towards "providing an experience" as it's almost always an experience I'm not that interested in having. I also feel group excursions like this are too far on the "tourist" rather than "traveler" end of the spectrum. So it's not really my jam.
We decided to go anyway, however, because like many of you we're transportation enthusiasts, and thought the aerial view of the complex at Teotihuacán would be worth it. The schedule seemed convenient as well — an early start, a sunrise balloon ride, time to explore the pyramids, then back to Mexico City before Andrew's flight landed in the early afternoon. My husband is an amateur photographer, so the potential combination of ruins, mountains, and sunrise pushed all the right buttons.
Unfortunately, none of that really happened.
The company that we booked through provided transportation from Mexico City for a nominal fee. Given it was going to be our first full day in the city that seemed like the easiest option, so we arrived at the designated meeting point at 5:45AM for our 6AM departure. The driver didn't arrive until 6:20AM.
And that messed up the entire morning.
Like in any city, finding that pre-traffic window is key. Because of the delayed departure, we didn't arrive at the Globopuerto (best name ever) until 7:30AM — an hour after the scheduled departure, with the sun already high in the sky. It took several minutes to fill the balloon (which was crazy fun to watch), have everyone sign their release forms, etc., so it was nearly 8AM before we took off.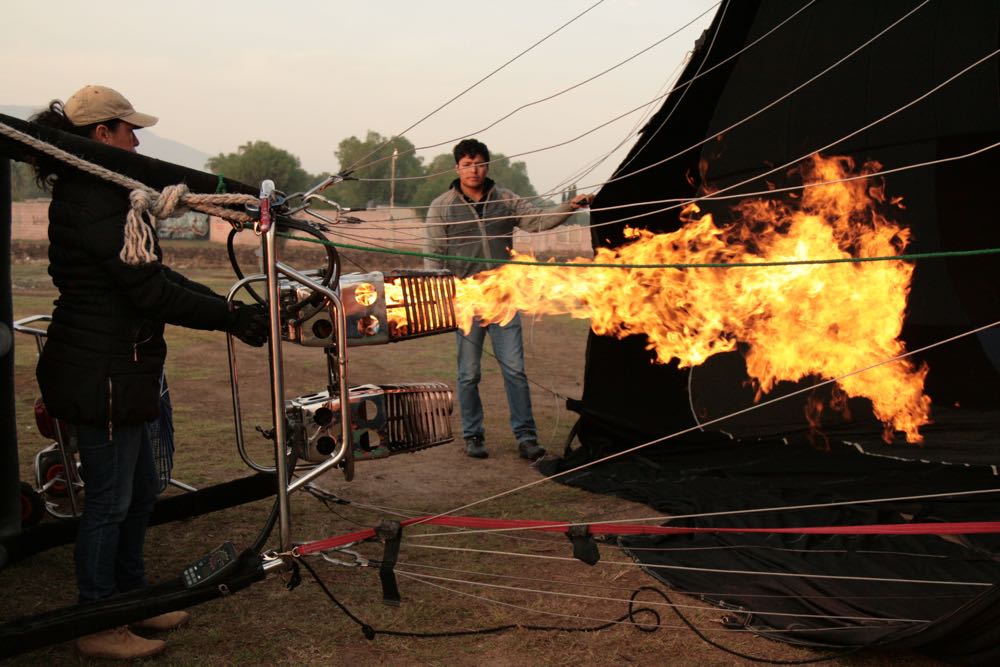 Heating (filling?) the hot air balloon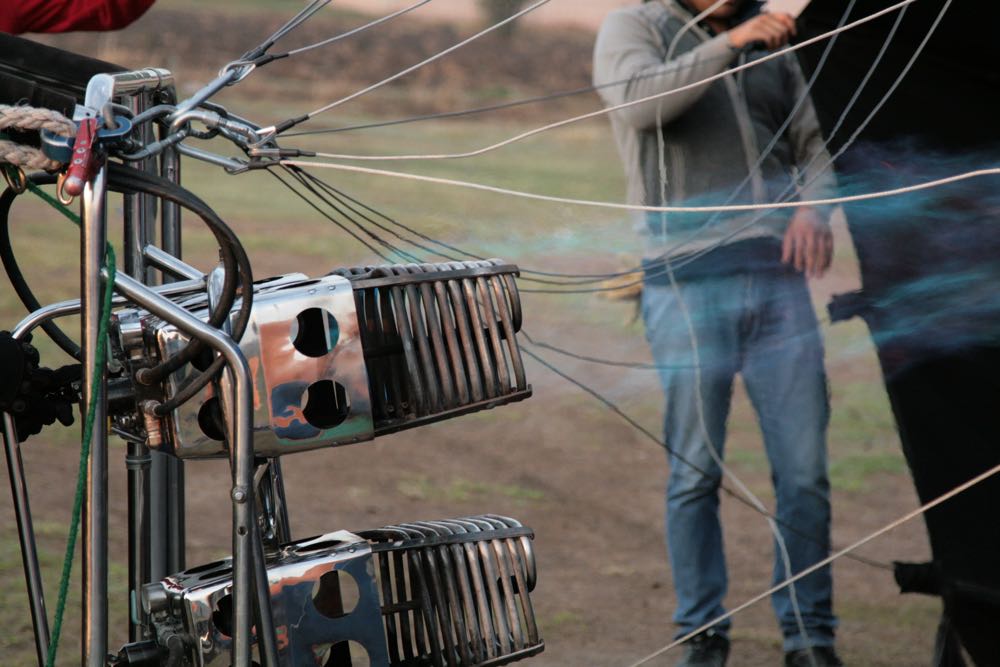 Hot!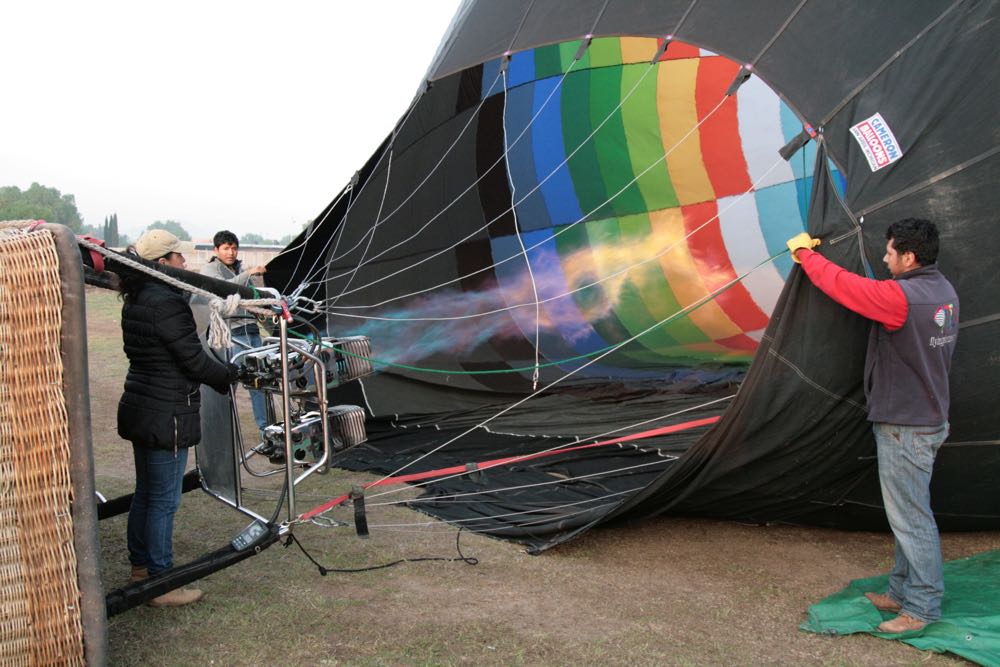 This is a long process, but fun to watch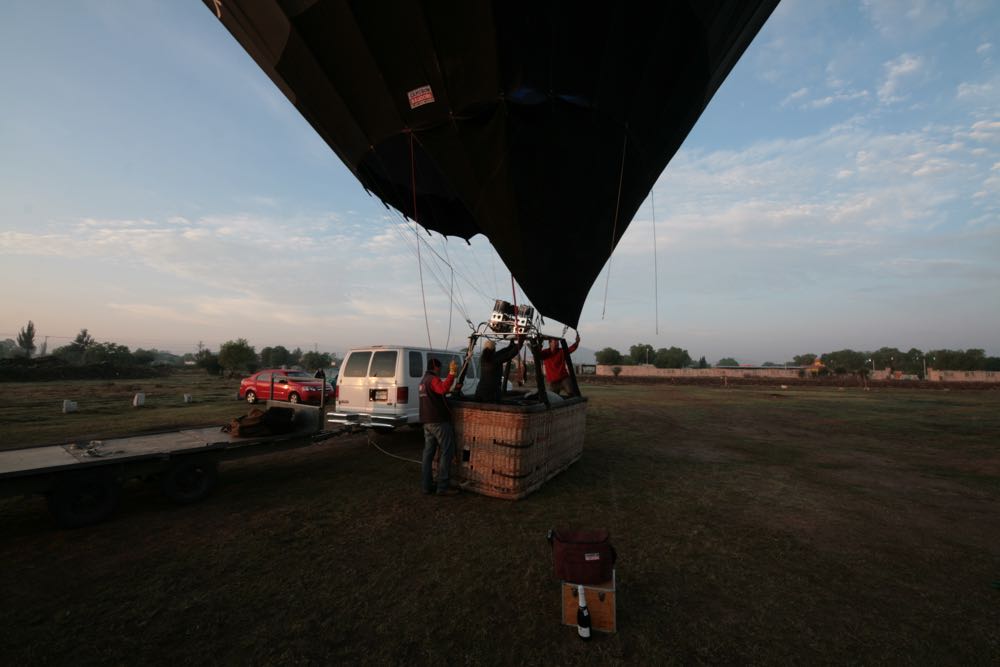 Vertical! (Note the bubbly for arrival)
And because of that (this is totally like the old lady who swallowed the fly), the wind had changed. We could see other balloons heading towards the pyramids, but ours went further and further away.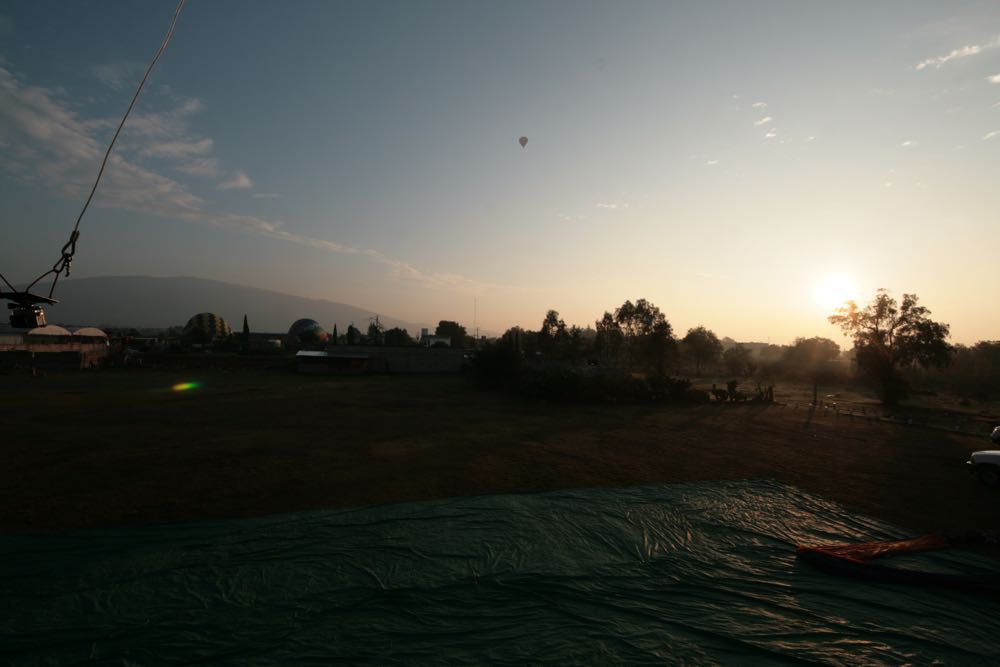 Still waiting…
The experience of lifting directly off the ground was super fun though. If you've never been ballooning, it's a very different experience.
https://www.instagram.com/p/BFWZrkeA1Al/?taken-by=tebfunk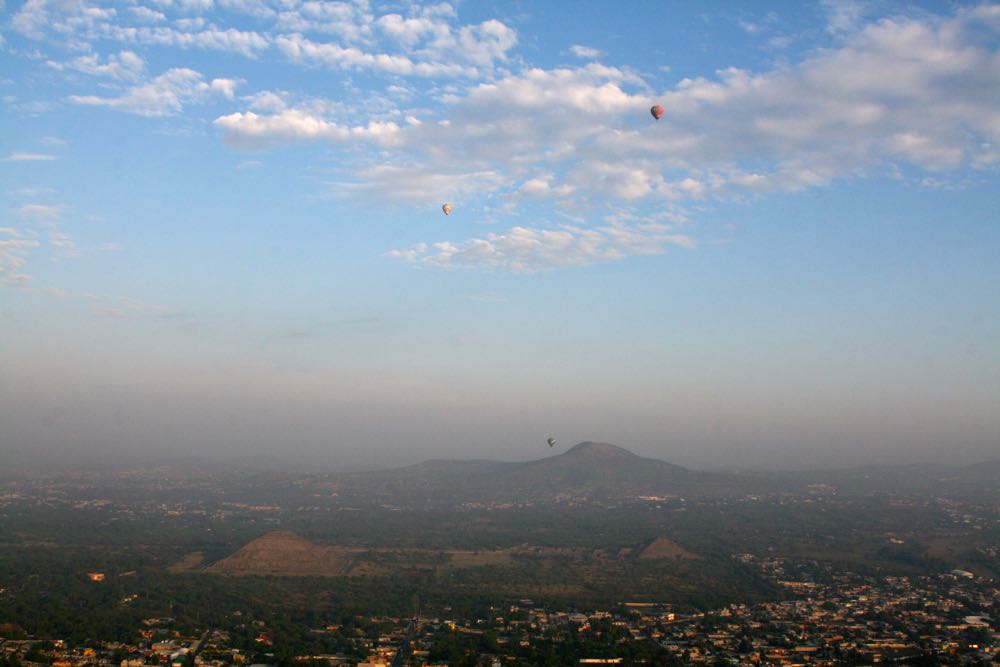 Airborne, with views towards the pyramids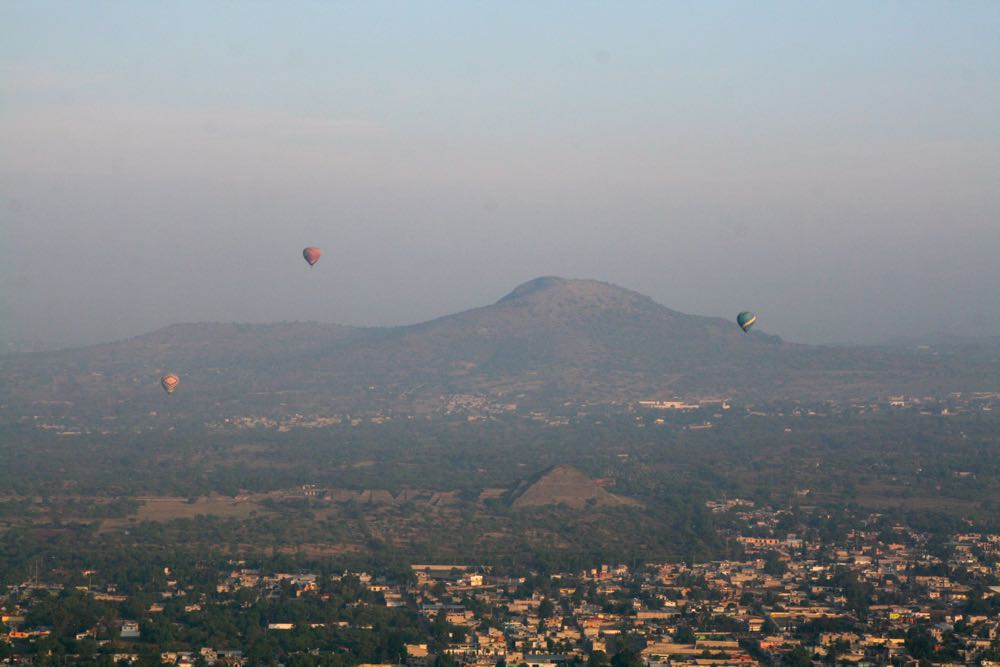 Other balloons over the pyramids
The other three couples in our balloon were all Spanish-speakers, as was the entirety of the staff, with no communication in English. I think there was an explanation as to the directional change, but all I caught was something about "el viento" and "más o menos de acuerdo al plan."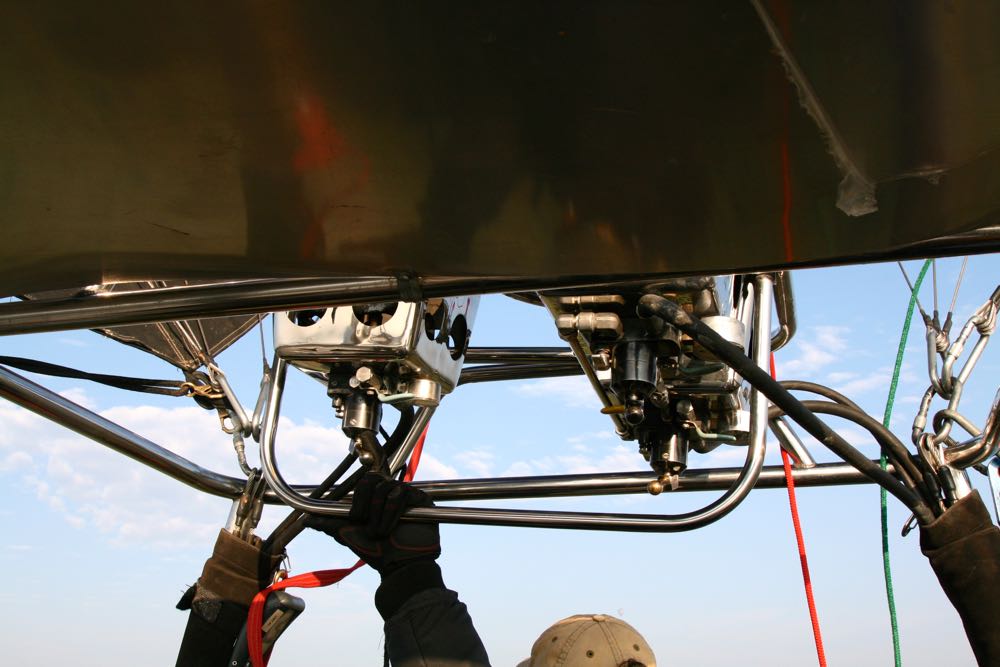 Operating a hot air balloon takes a lot of work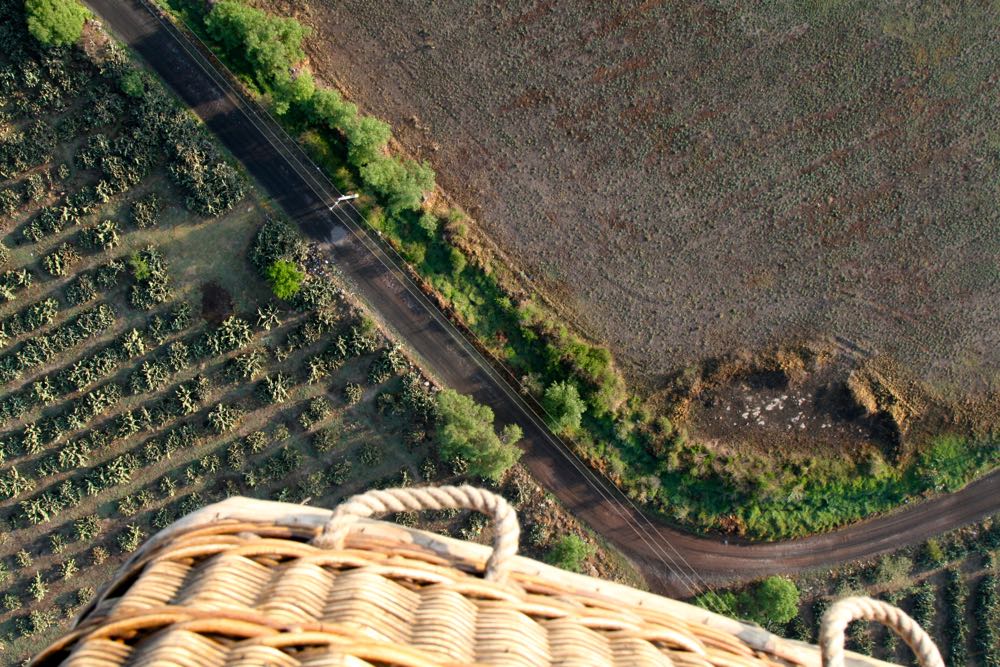 And looking out over the edge of a basket is a bit disconcerting
We ended up floating over some farms for about 40 minutes, and while the ballooning itself was sorta interesting, the valley itself isn't that scenic otherwise. The haze also increased as the morning wore on.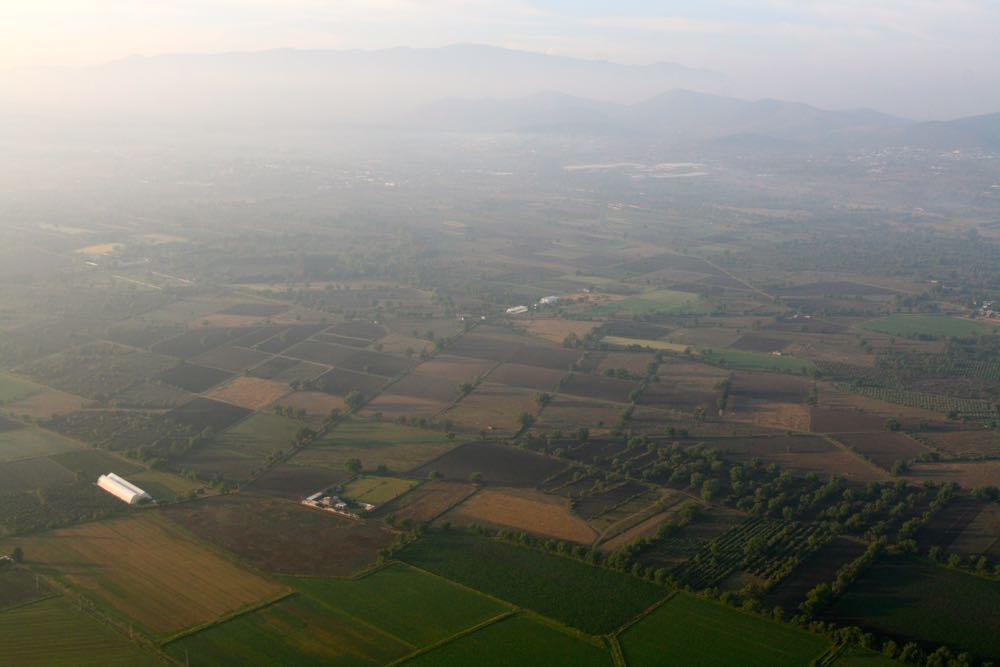 Small farms outside of Mexico City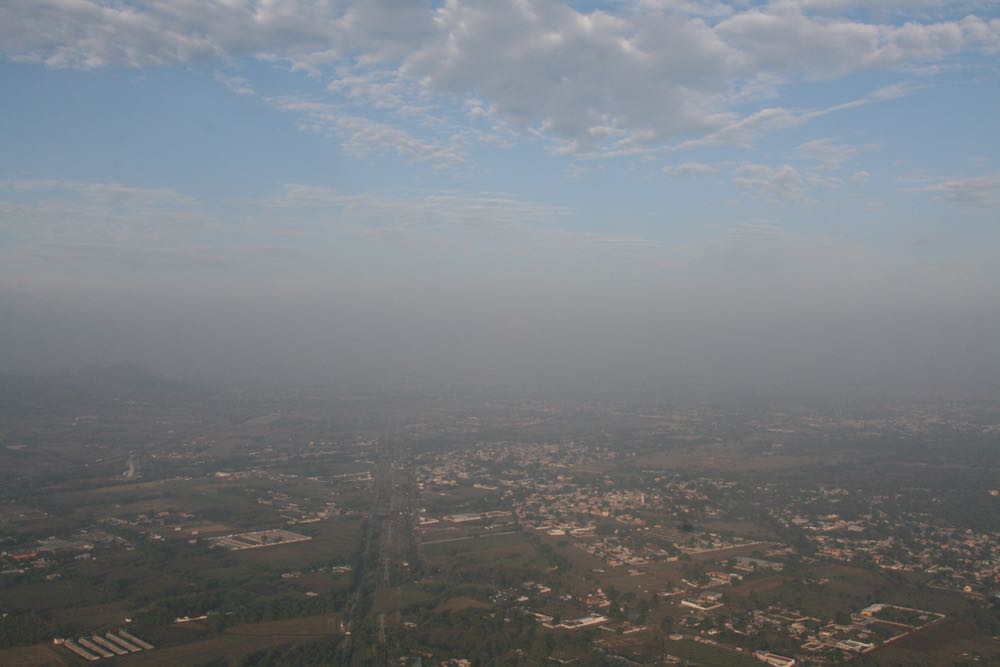 Worsening haze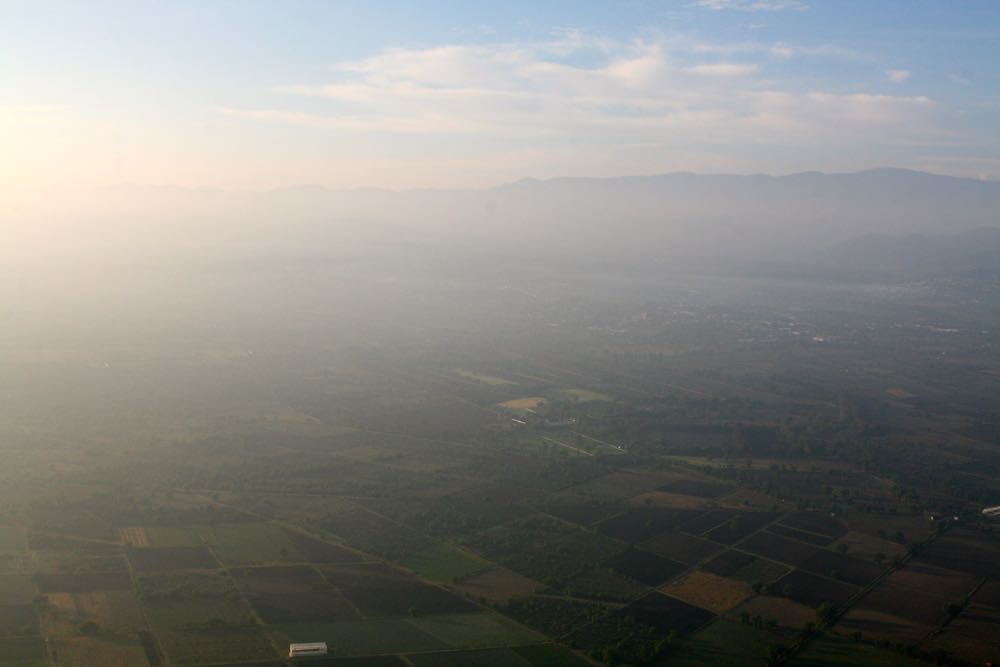 Much worse.
Packing up the balloon also took a lot of time. We stood around in some poor farmer's field for about half an hour while the crew bundled up the balloon and loaded the basket onto a trailer.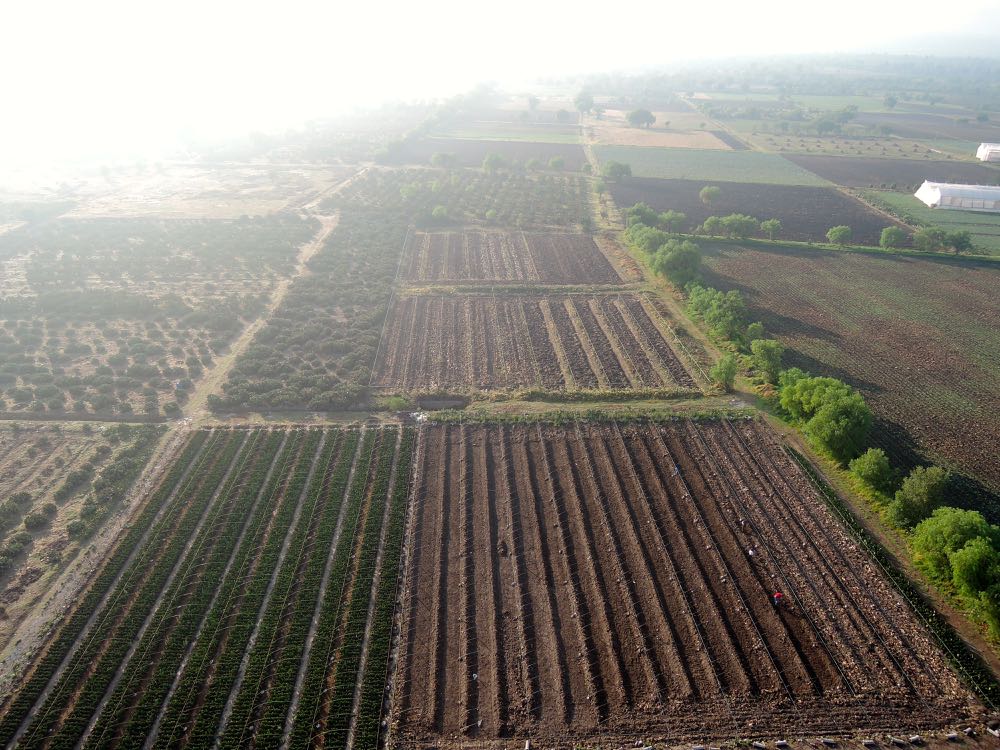 Fields (not the one we landed in)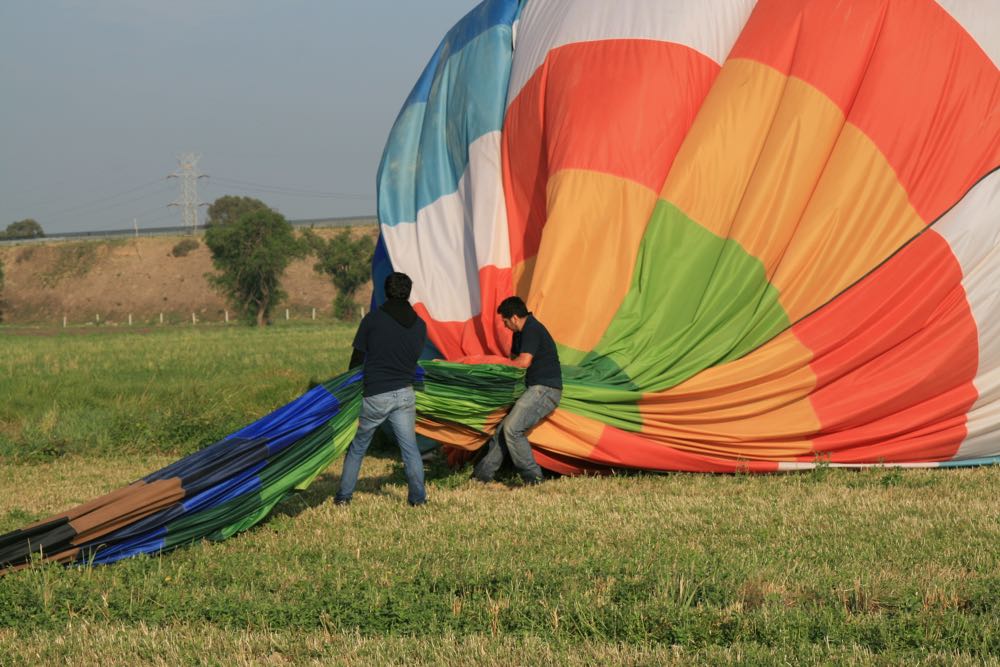 Packing up a balloon is as complicated as setting it up to begin with!
From there, we headed to a local hotel for a breakfast that was included in the trip. This is on me, because I didn't ask the right questions when I booked, but I didn't realize the breakfast was a buffet, nor at a separate location. Based on past experiences I'd expected something simple, like coffee and pastries at the landing site, not a full-on restaurant meal. Which is great, and certainly a better value for those looking for the whole experience, but by the time we arrived it was already 9:30AM, and we'd planned on being finished climbing the pyramids by 10AM.
I realize this obsession with the timeline sounds a little silly, but time is my biggest commodity. I travel hard and fast. It might be different if I had dedicated vacation time (or maybe not, since I'd likely value that time even more). Of course it's not a big deal in the grand scheme of things, but it's worth being aware of if you're considering doing something similar.
And mainly, it just reinforced my belief that these kinds of things are not for me.
Other than the tardiness the company was professional, the equipment was well-maintained, and everyone we interacted with was friendly. I was a bit surprised that no one spoke English, given the website and email confirmations were all in English, but that wasn't a big deal.
So, I wouldn't really recommend the balloon for the purpose of viewing the pyramids based on this experience. If you're looking to take a hot air balloon for a fraction of the price you'd pay in the US, go for it, as the value is certainly there.
But if you're mainly interested in Teotihuacán I'd just take public transit down to the complex, as that would likely be more efficient, and you wouldn't run the risk of the wind going the wrong direction.
Have you been ballooning near the Mexico City Pyramids? How did it go?