---
The Aeromexico Salon Premier Tijuana is quite possibly the worst lounge ever to be reviewed on One Mile at a Time. Now, there's some tough competition for this title, but I'm feeling pretty confident.
The Priority Pass lounge in Catania, Sicily is pretty rough, but it was closed both times Ben tried to access it: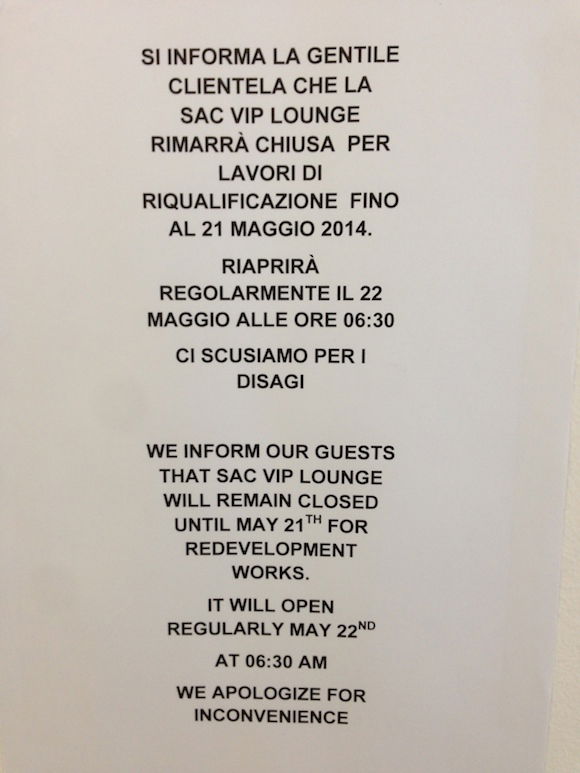 No lounge reviews this time!
There are an assortment of mediocre domestic lounges in Malaysia, but I guess I never wrote about that trip: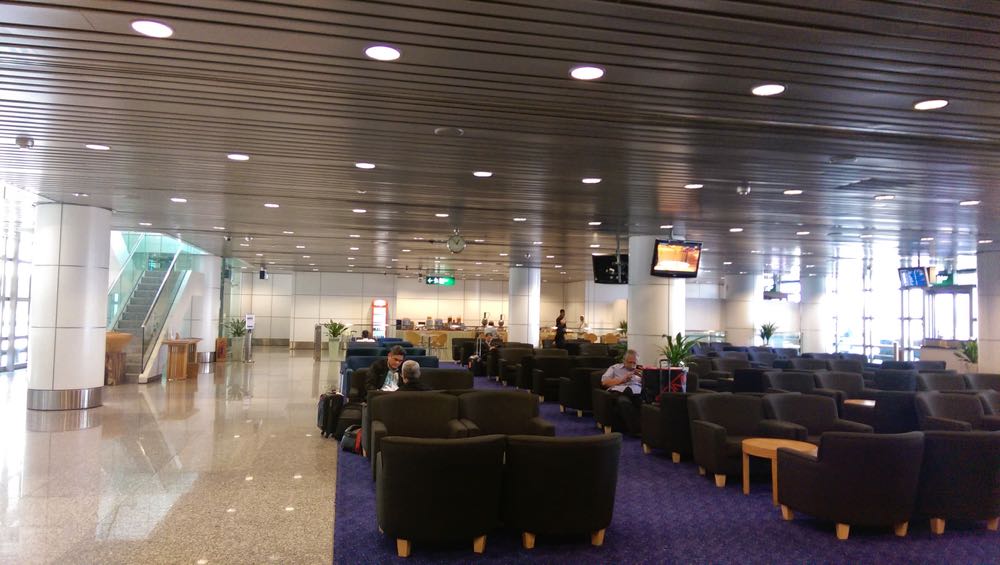 This isn't even a lounge, just a closed gate at KUL with lounge furniture
And the disastrous lounge situation in Cairo is never going to make it on any of Ben's lists of Best Business Class Lounges: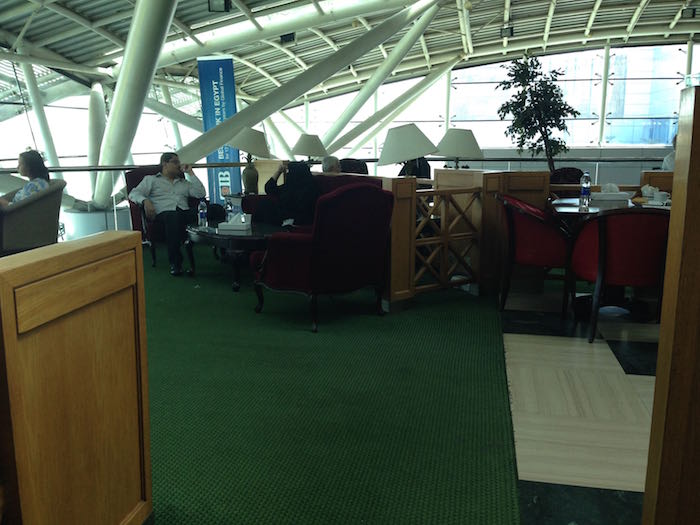 Cairo airport VIP lounge
There's also nearly every lounge in China (particularly the No. 6 and No. 7 First Class VIP Lounges in Changsha):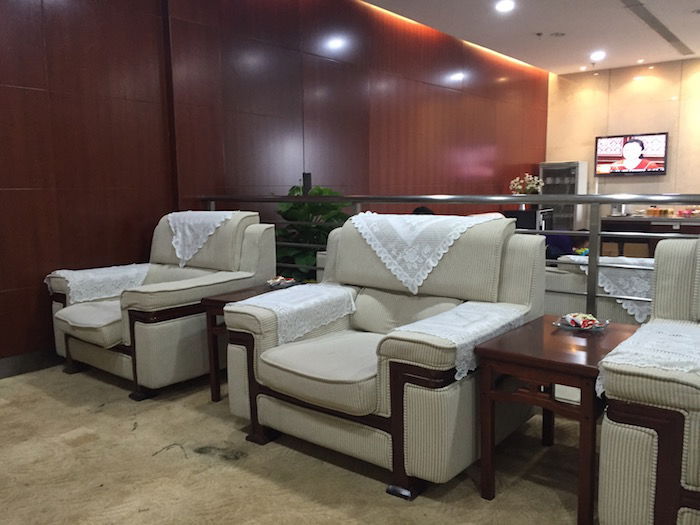 Changsha Airport Priority Pass Lounge seating
However those lounges at least have the value of being entertaining, with A++ people-watching, or other foibles.
The Aeromexico Salon Premier Tijuana was the most uninteresting, dreary, and otherwise bland lounge I have ever been to.
Nothing happened. There is almost nothing interesting to say about it. You can stop reading now, I won't be offended.
The Aeromexico Salon Premier Tijuana is located post-security, but adjacent to the check-in area. There's a small sign directing passengers down a corridor to the lounge.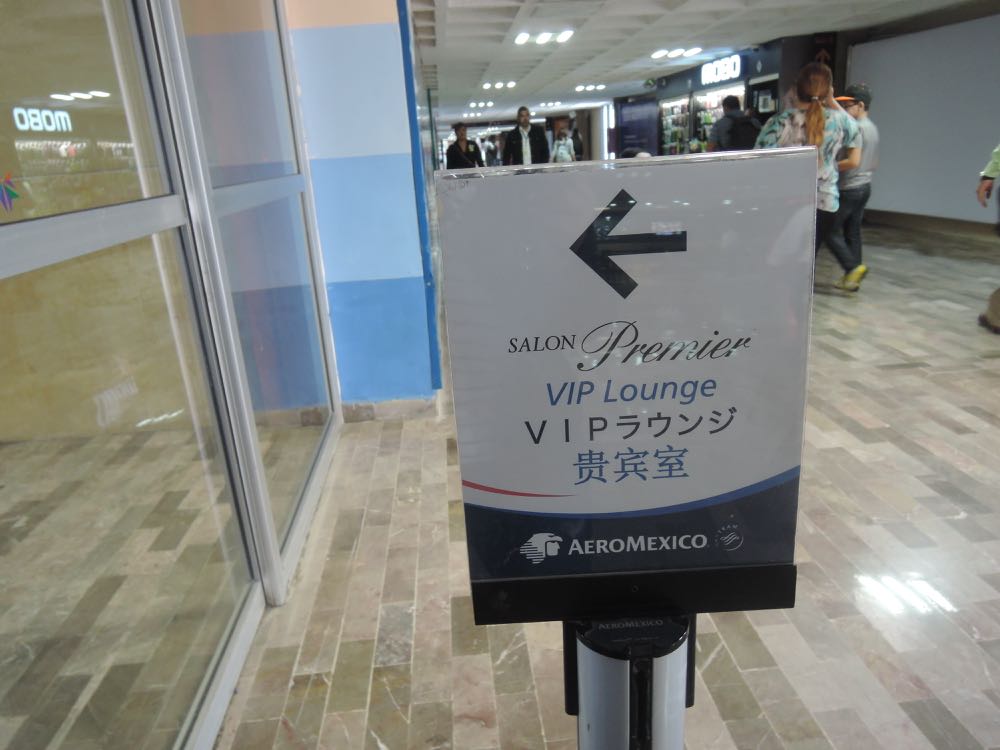 It's like they don't want to advertise the lounge at all…
The entrance was modest, though I did enjoy the clocks on the wall above the check-in desk: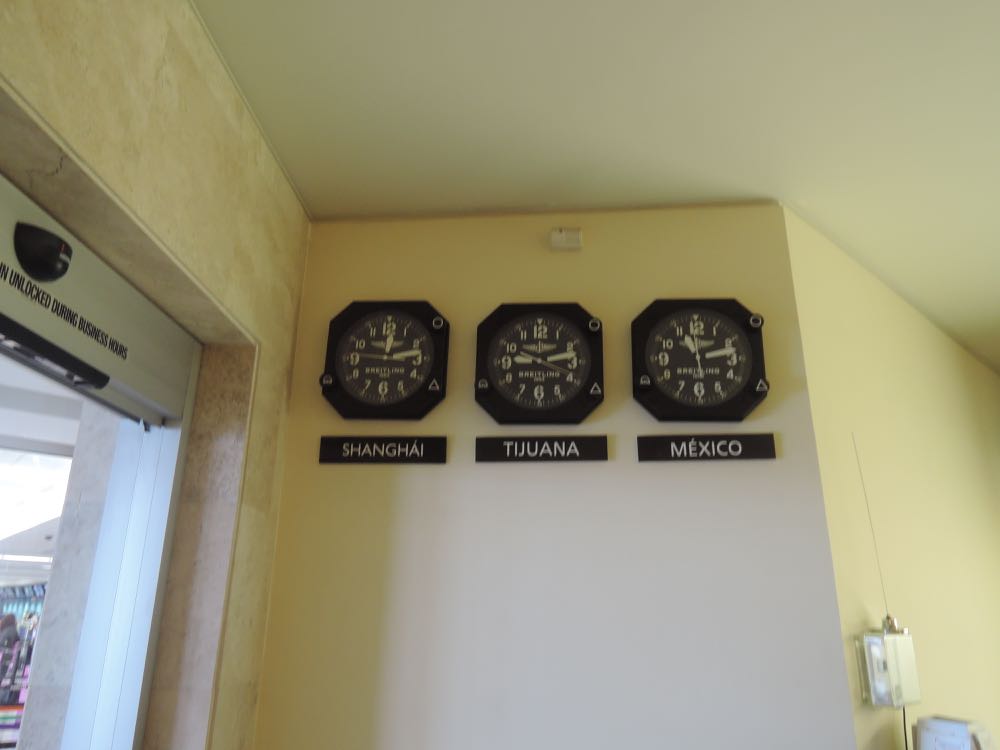 Key Aeromexico destinatoins from TIJ
Apologies for the horrible picture quality, but the lighting was so bad in this lounge. The lack of windows and the burnt-out neon lights were hard to compensate for.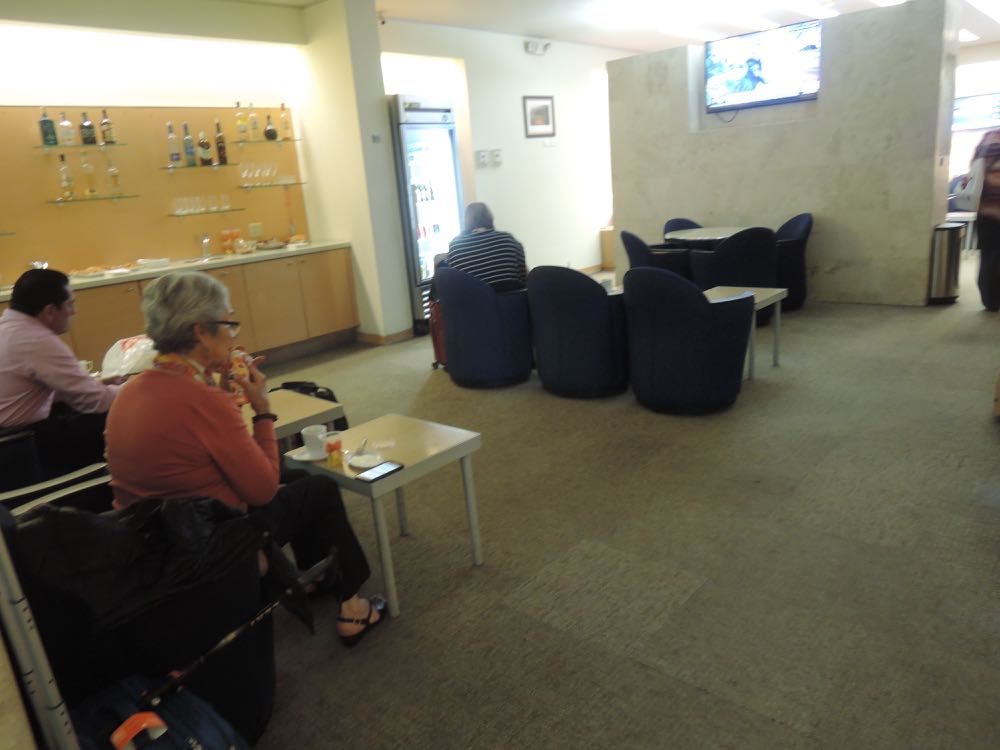 Hospital waiting room or business class lounge?
The lounge had two seating areas on either side of a TV wall. The furniture was worn, and well past its prime.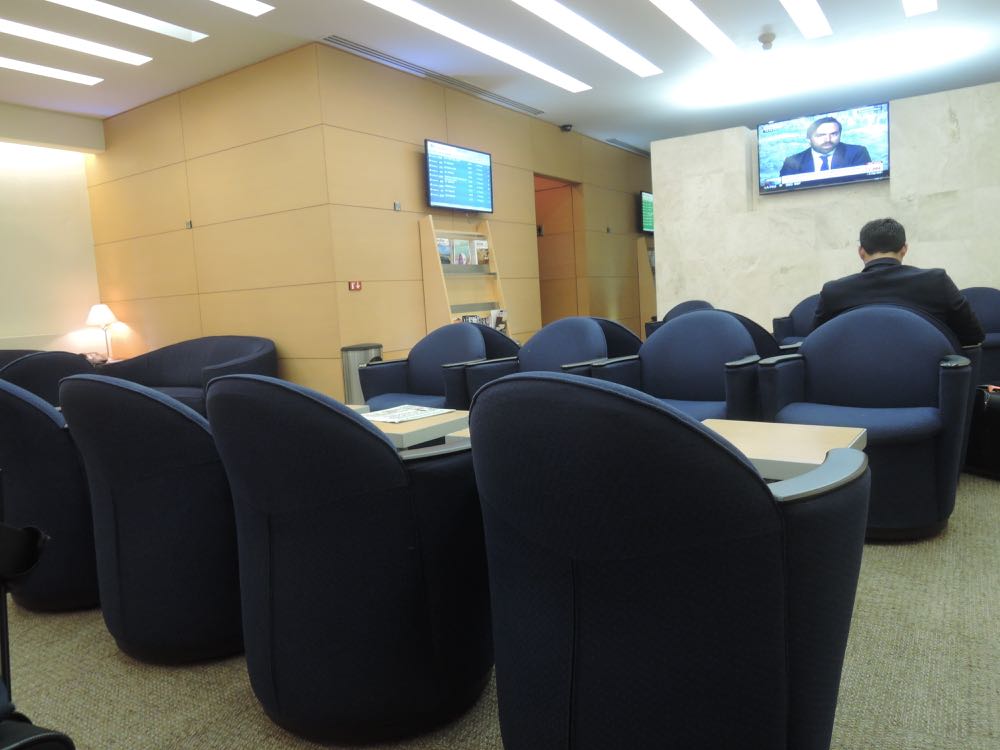 Late 1990's corporate chic furnishings
There was also a small "business center" in the back of the lounge, with a few cubbies and workstations.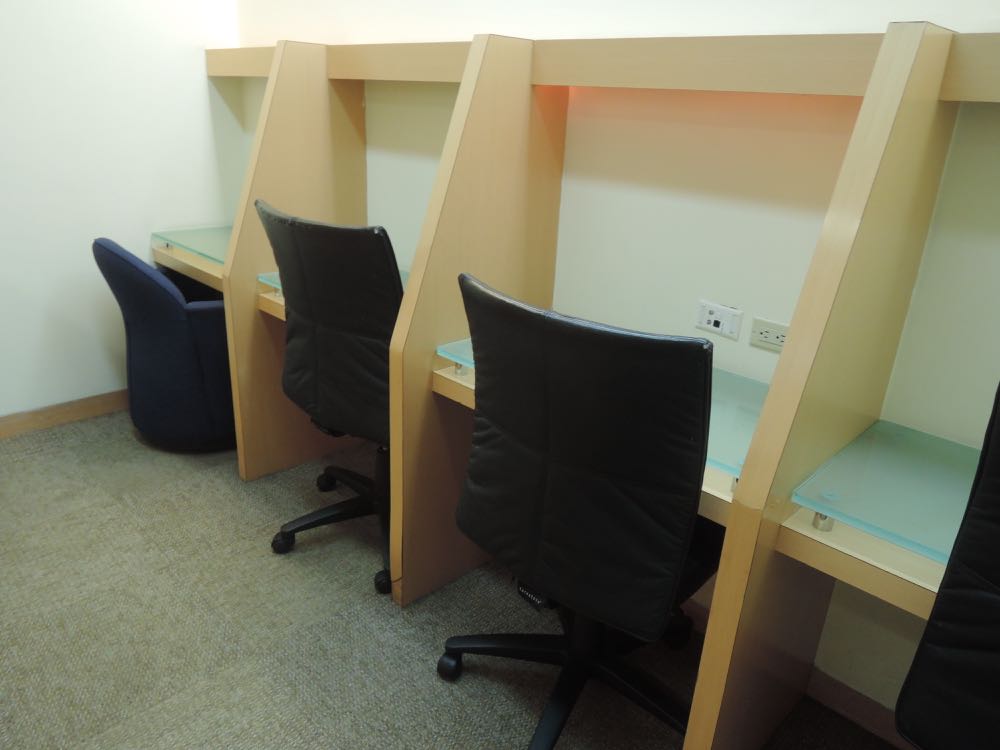 One of these chairs was missing a wheel, one wouldn't stay elevated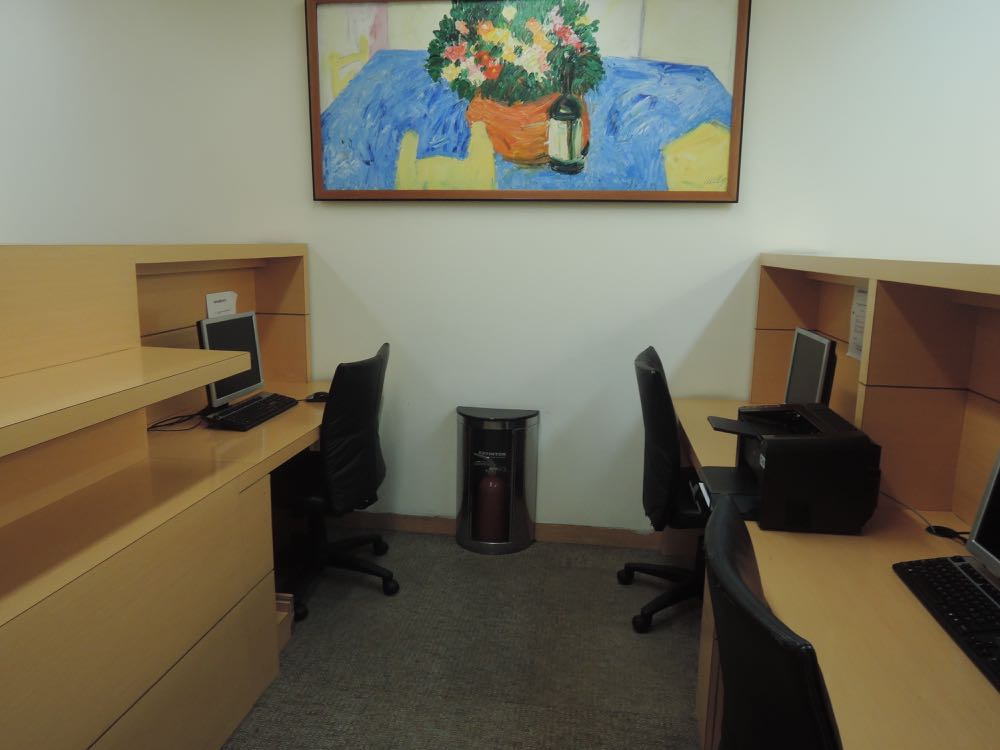 I can almost guarantee these PCs run Windows XP, if not Windows 98
The buffet consisted of both filtered coffee and a super slow espresso machine: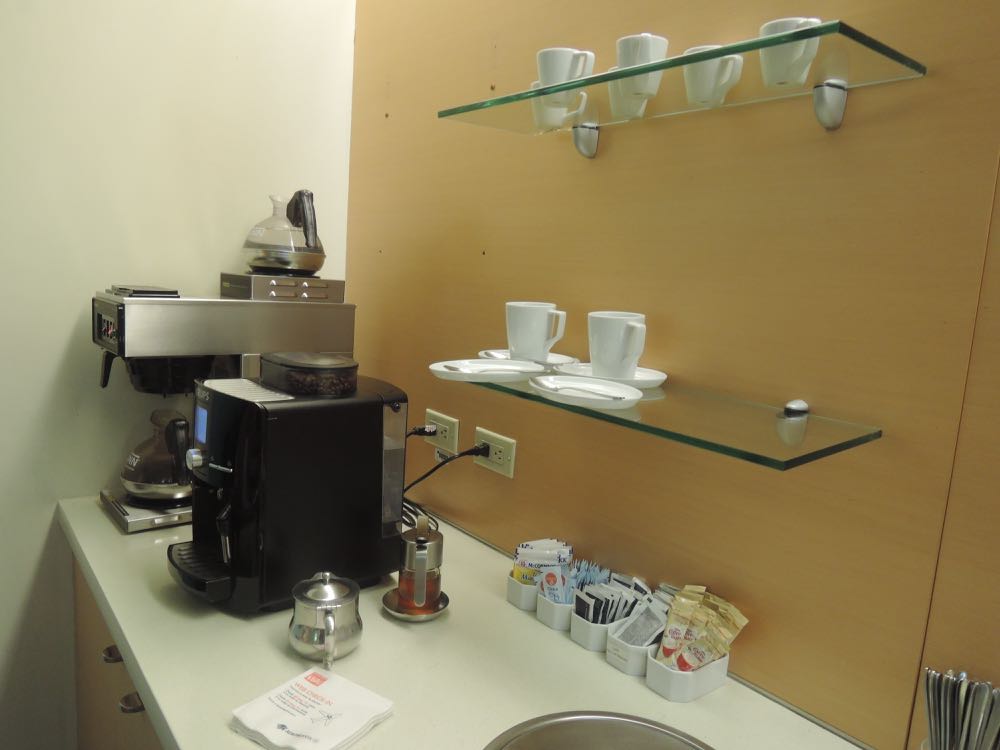 Aeromexico lounge coffee setup
Along with an assortment of pastries: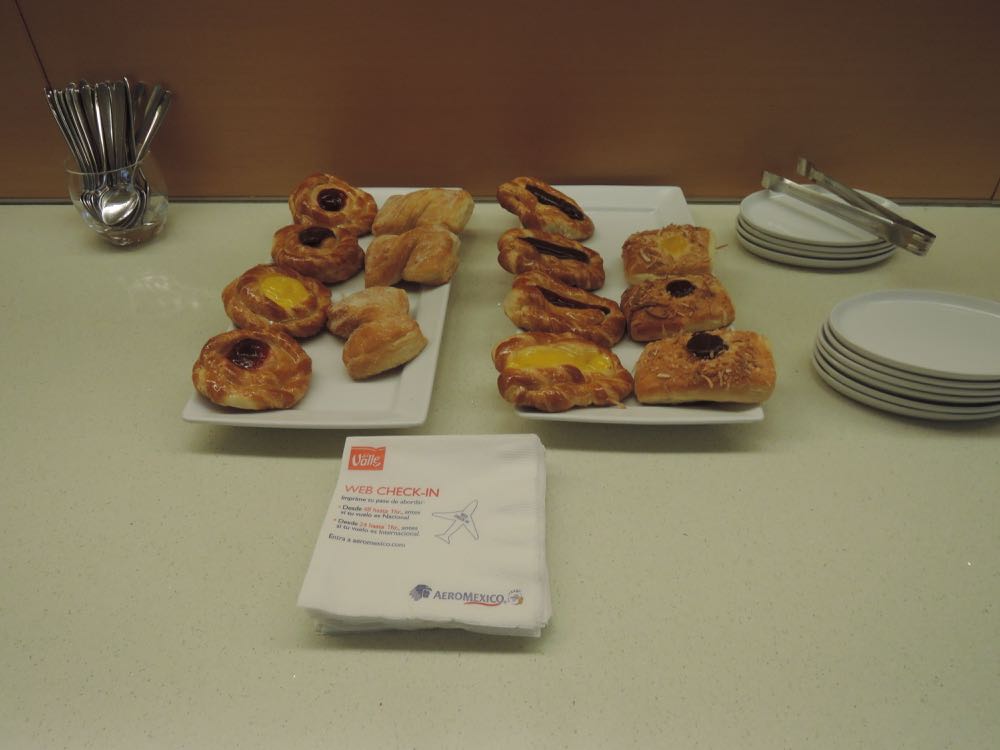 Aeromexico lounge breakfast setup
And some fruit cups and packaged snacks: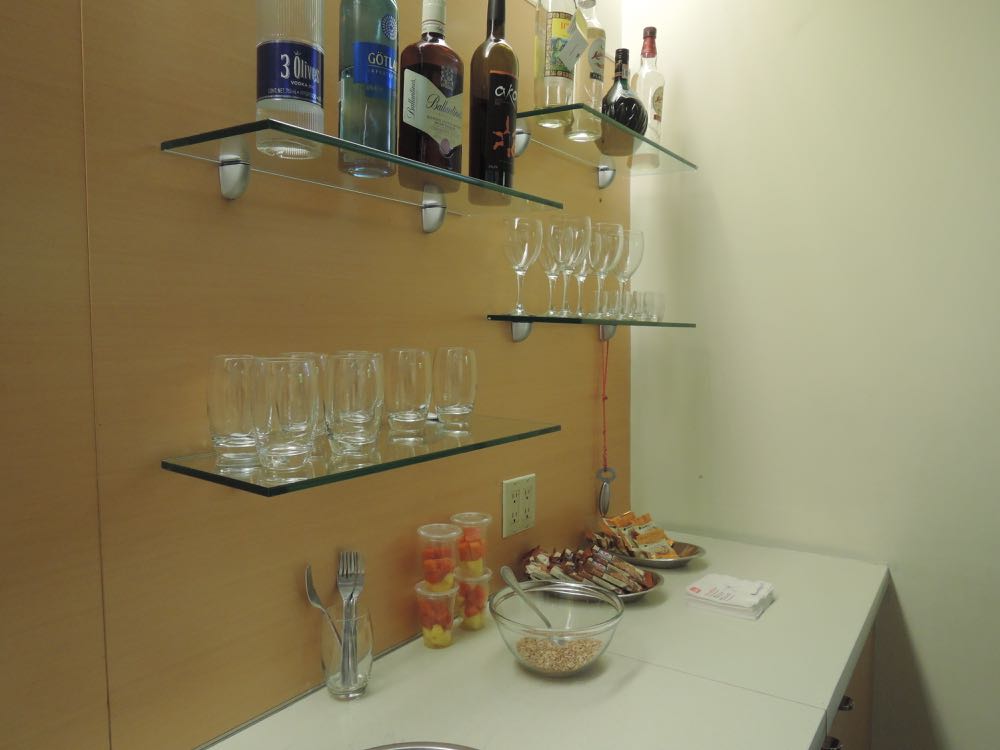 Aeromexico lounge breakfast spread
There was also a fridge with a few types of beer, along with sodas, juices, and bottled water.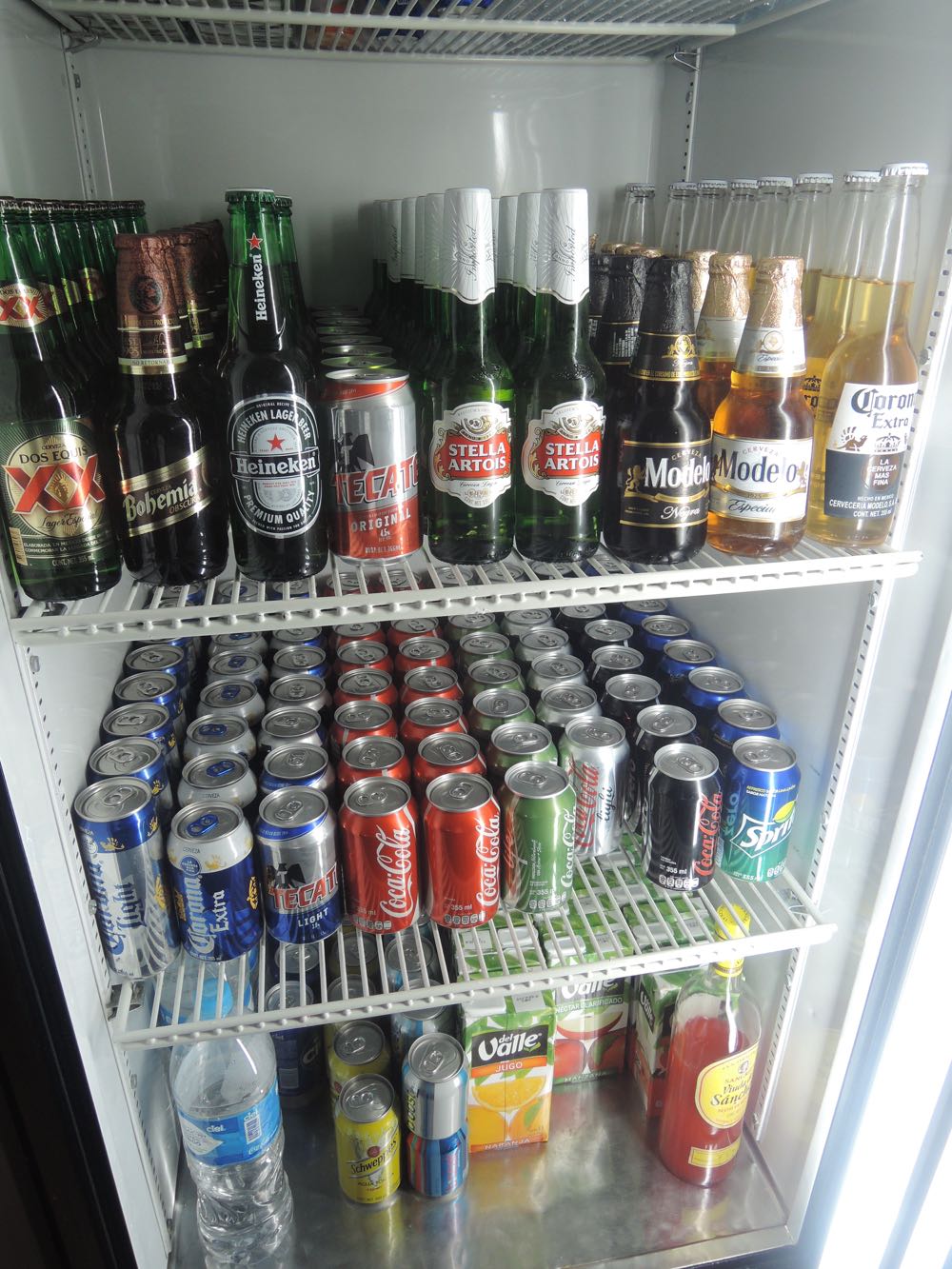 Aeromexico lounge beverages
Given the shoddy upkeep of the furniture, there could have been some entertainment if anyone had sat on the broken sofas. But that didn't happen while we were there.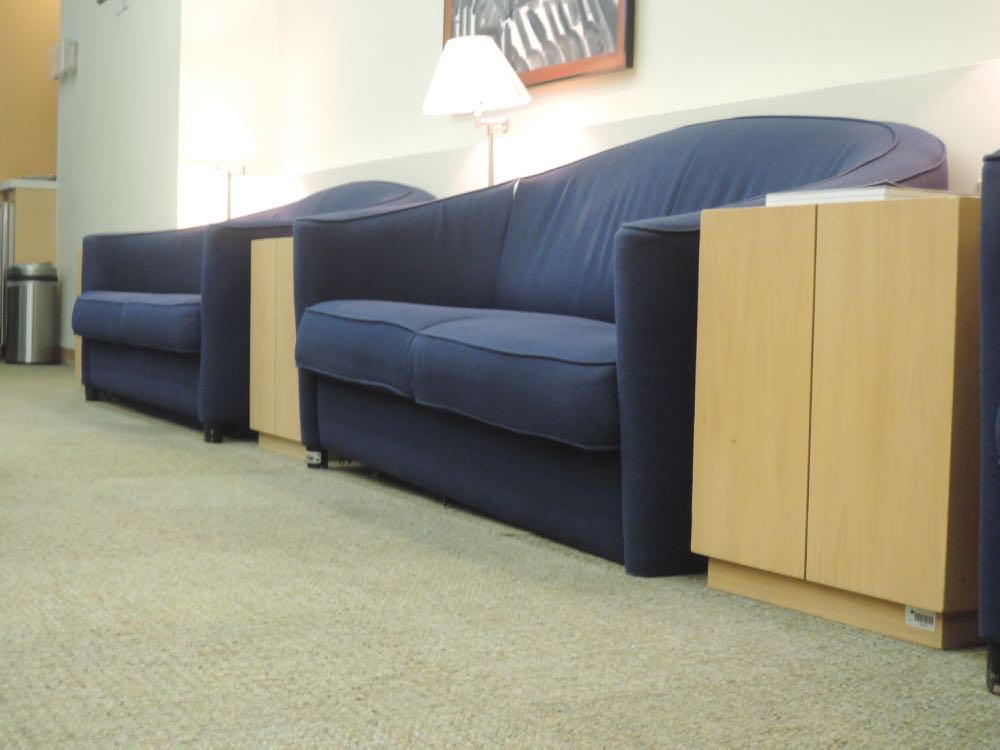 Why not just remove all the legs so the couch is level?
The Aeromexico Salon Premier Tijuana did have one redeeming feature though.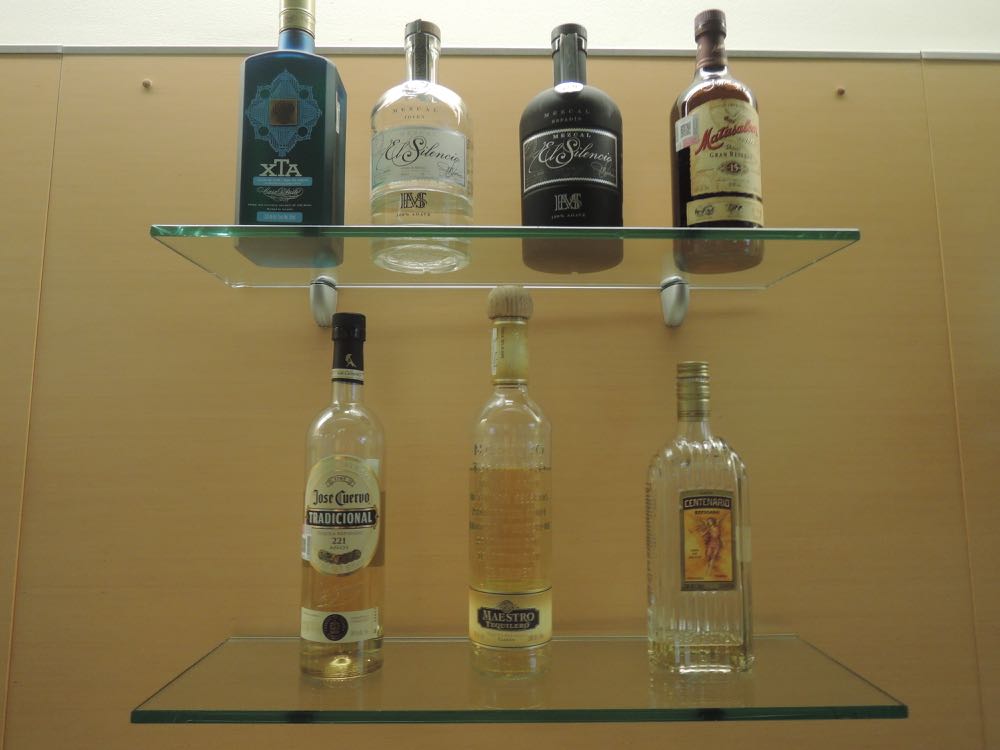 Hey, tequila!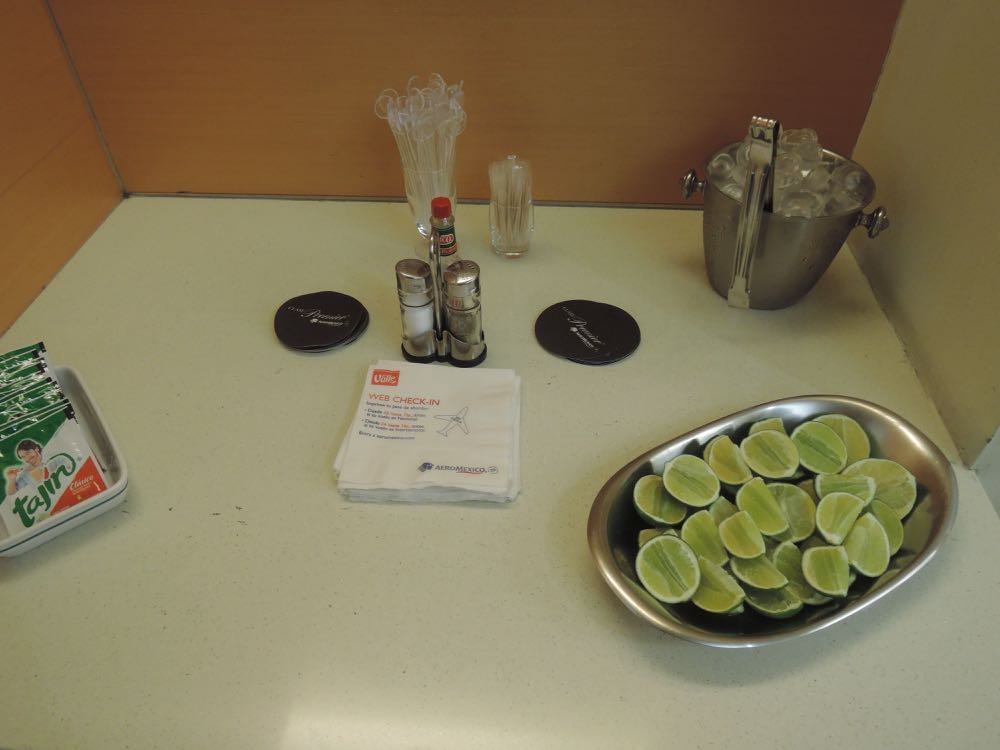 Aeromexico lounge condiments
Seven types of tequila, and a plate of limes. Perfect for nine in the morning!
Bottom line
Tijuana has a decent enough airport for the size, with a fine assortment of retail, and good Wi-Fi. They also have a nice space with the VIP Lounge.
The Aeromexico lounge is ghastly in comparison, and I can't think of any reason why you'd want to spend time here.
Is there a non-horrible Aeromexico lounge in Tijuana that I missed?