---
We must have lucked out with traffic. Despite our late afternoon arrival, it only took about 30 minutes to get from the Mexico City airport to our hotel in Polanco.
Las Alcobas is a boutique hotel on the corner of a leafy lane and a broad avenue.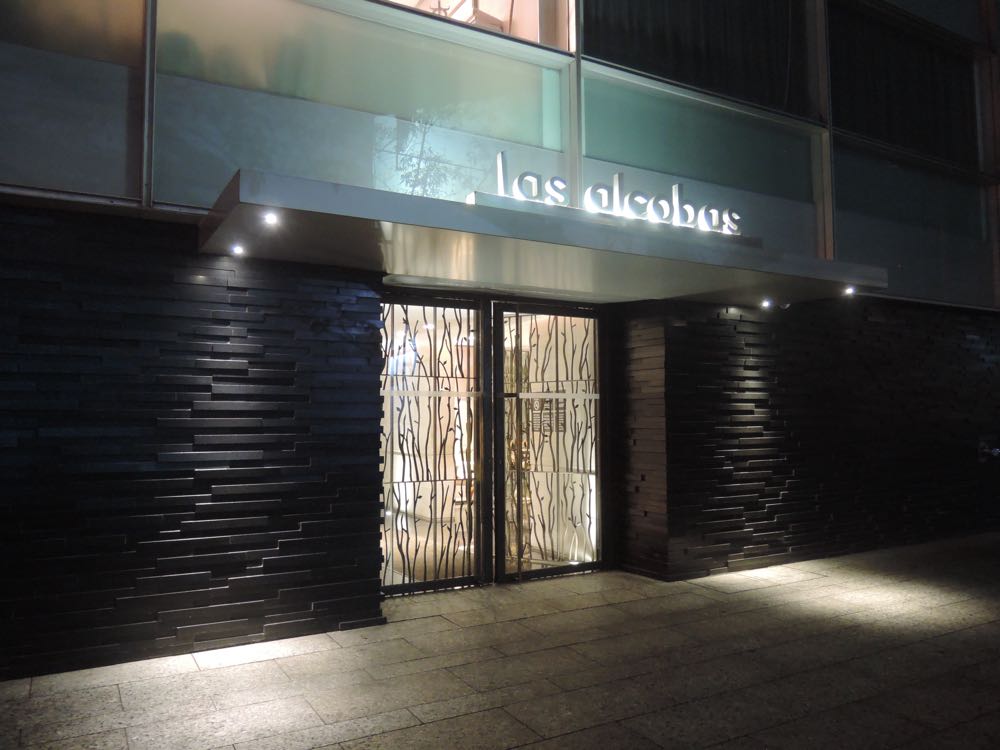 Las Alcobas hotel exterior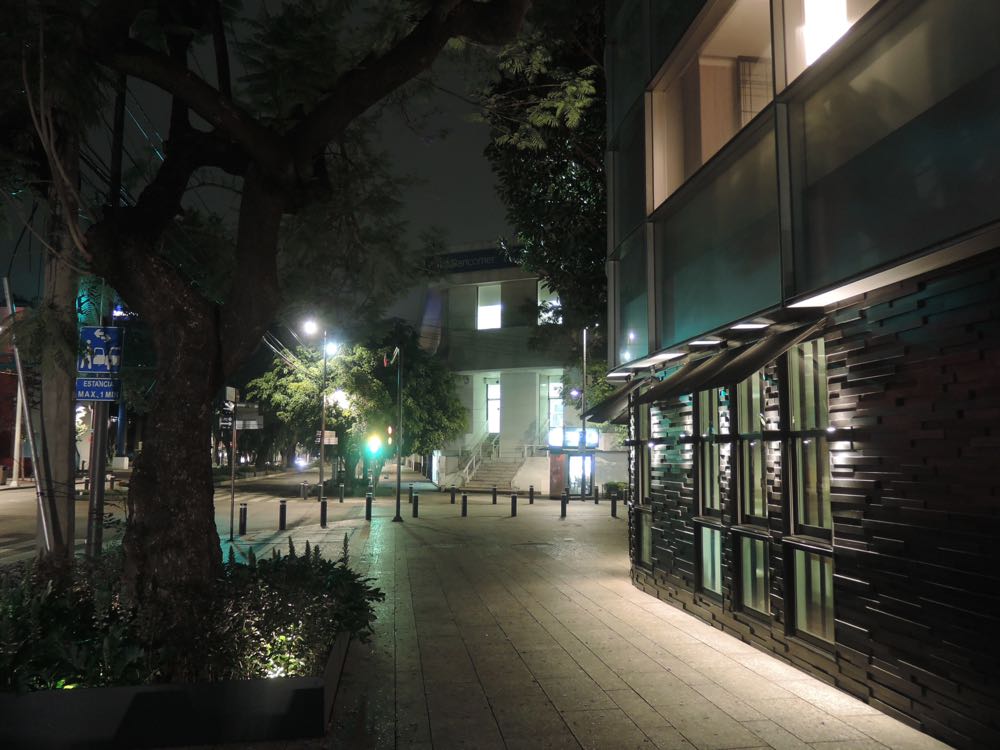 Las Alcobas hotel exterior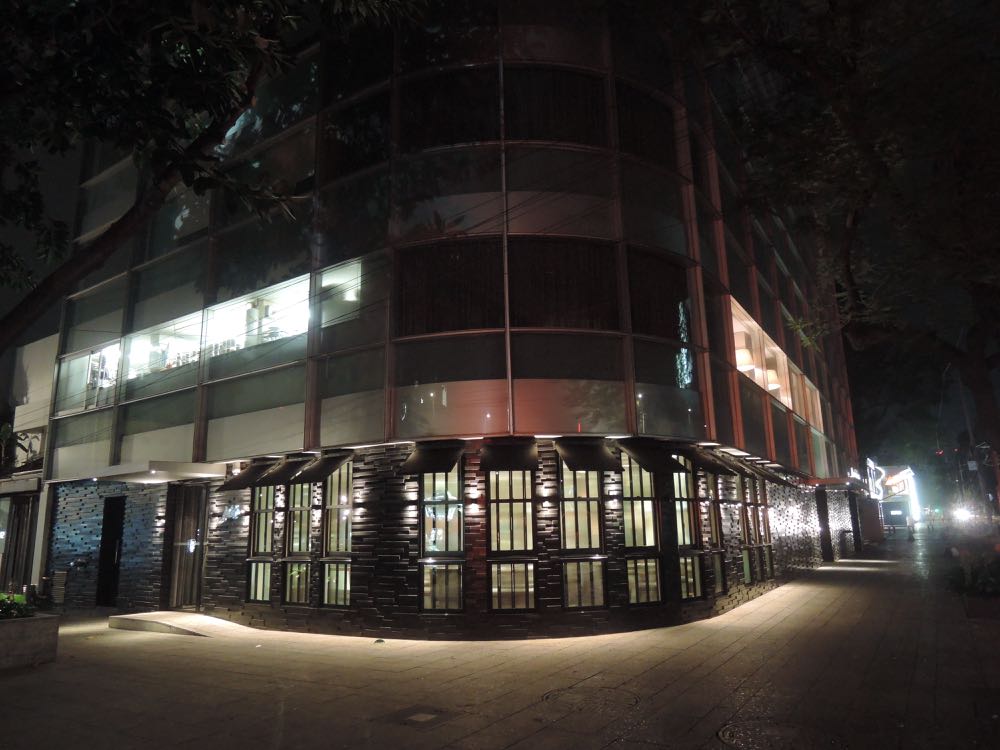 Las Alcobas hotel exterior
The property only has 35 rooms, but still participates in Starwood Preferred Guest. Las Alcobas is a Category 6 property, so you can use 25,000 SPG points per night for a free stay, but we opted to book through Citi Prestige to receive the 4th night free.
The property was stunning.
I'm always a fan of modern design that incorporates natural materials, so the styling of Las Alcobas was right up my alley. The property was immaculately-kept, and the details and art choices were spot-on.
The front doors of the hotel opened to a small foyer. A lounge with a variety of seating was to the immediate left.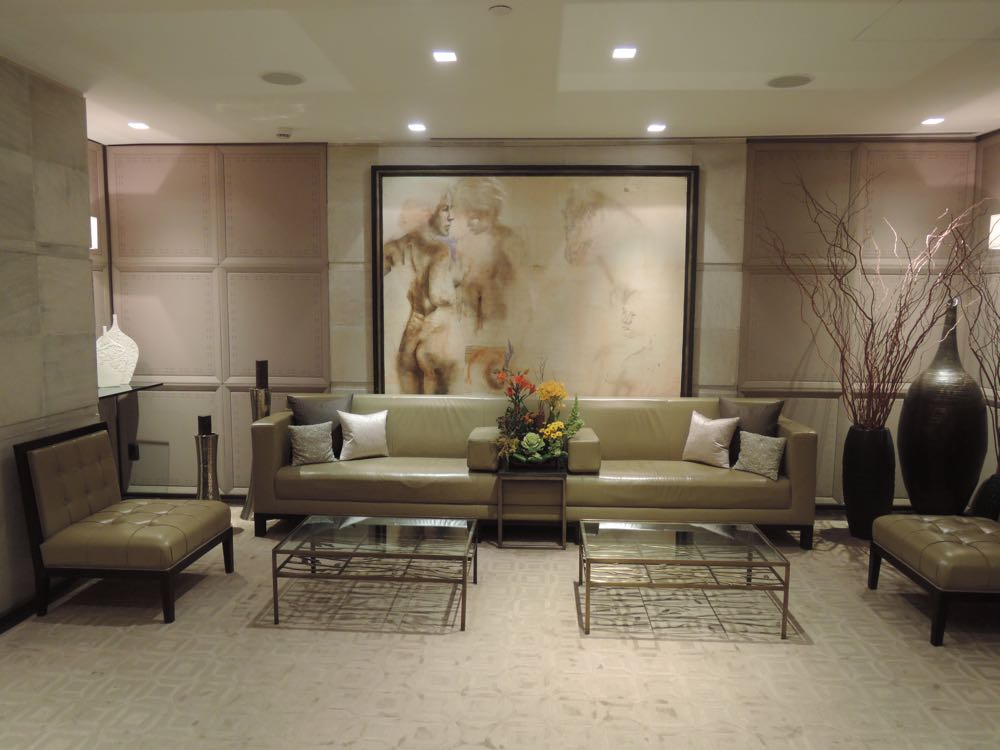 Las Alcobas hotel lobby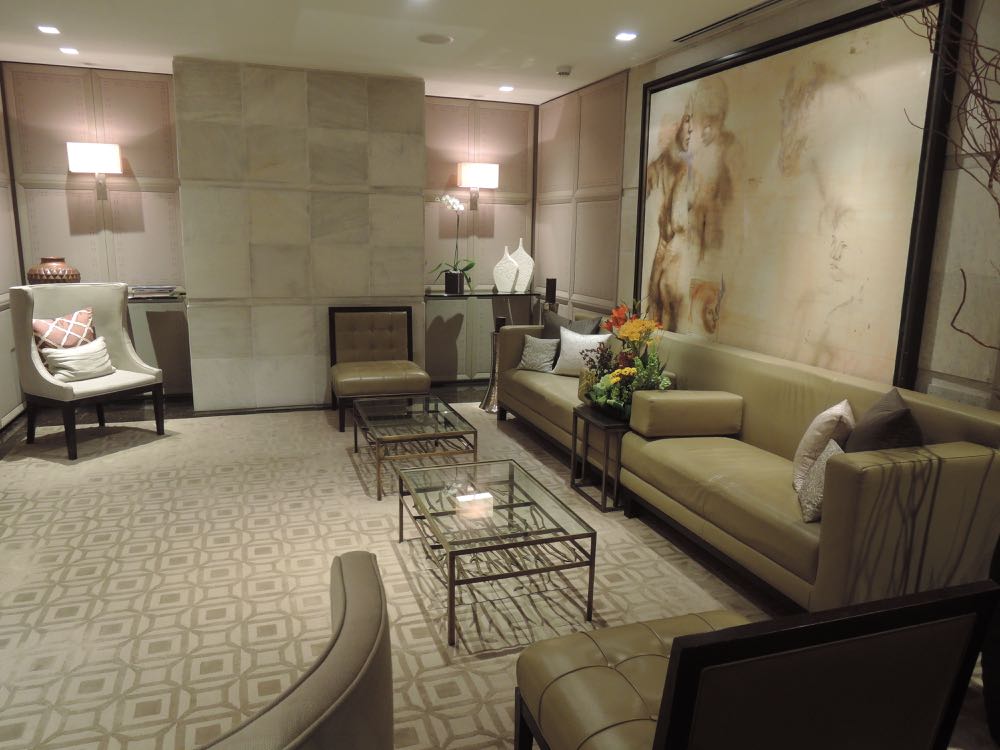 Las Alcobas hotel lobby
Across the foyer was the reception and concierge area, which had a small table in addition to the typical registration desk.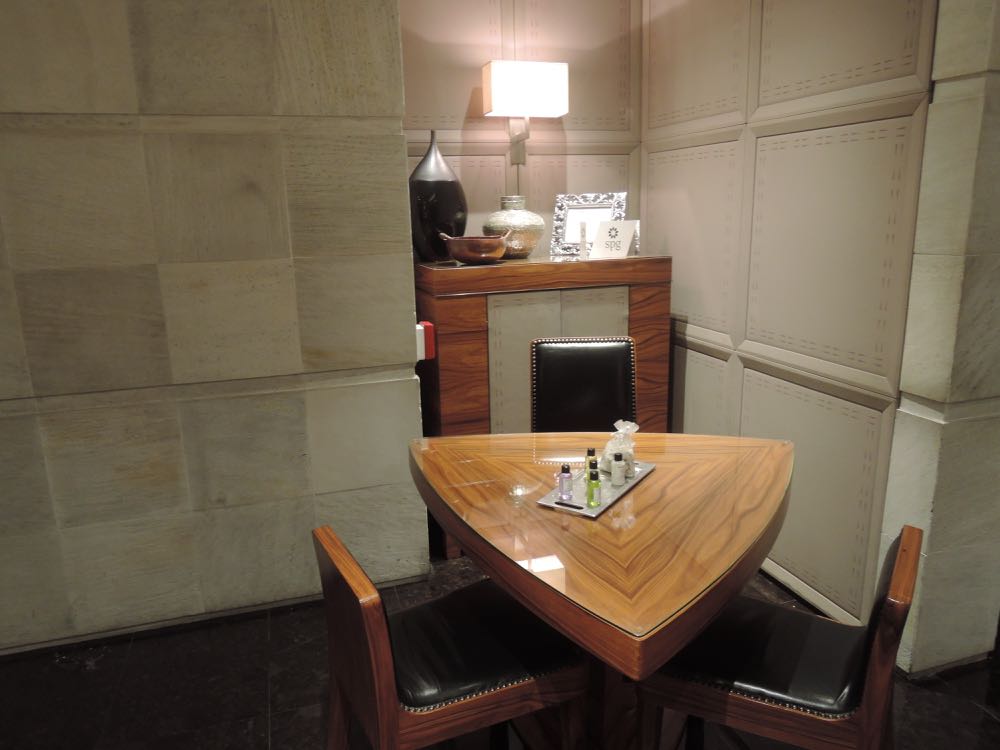 Las Alcobas hotel lobby
A display on the table showcased some of the bath products available, which are custom-made for the in-house spa.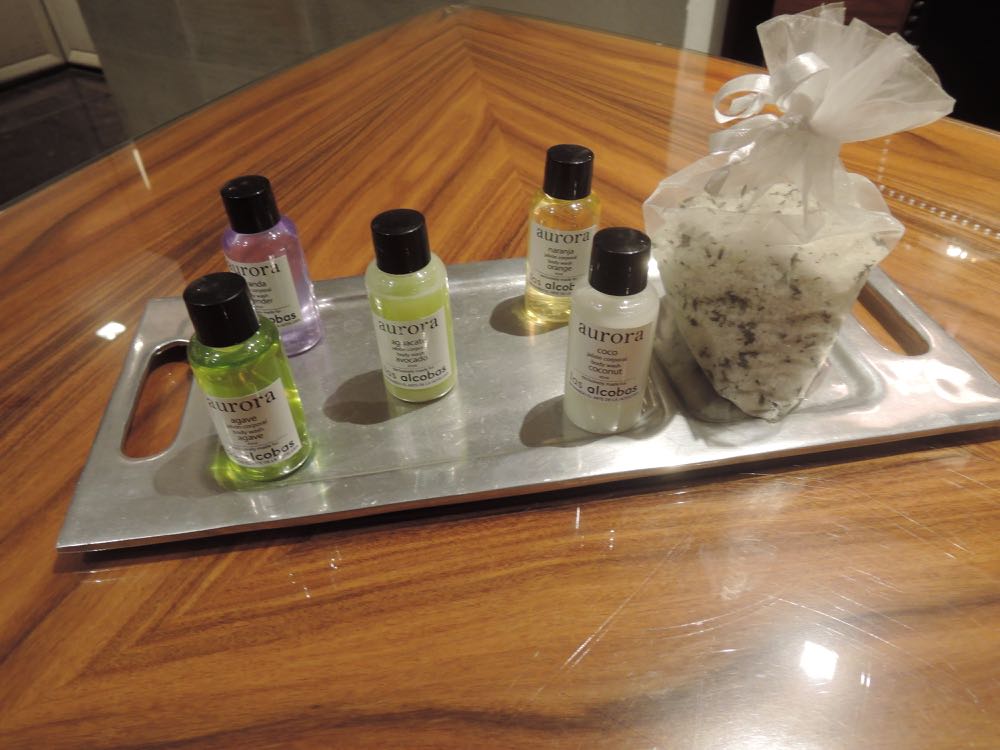 Las Alcobas hotel lobby
Directly opposite the front doors was the central staircase, which I thought was gorgeous.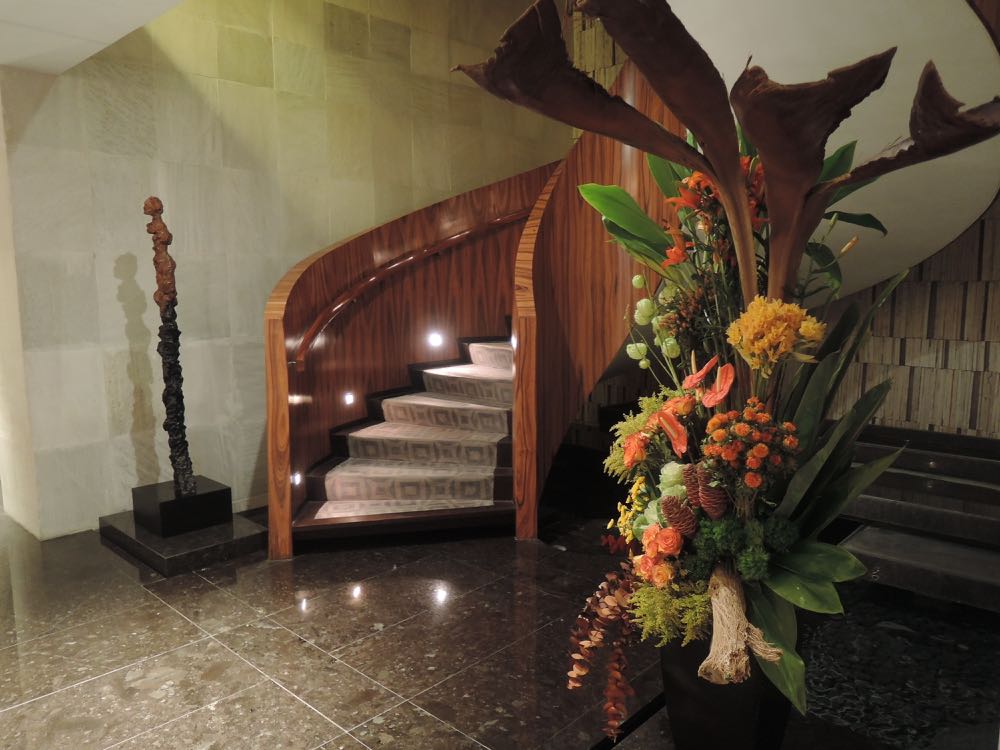 Las Alcobas hotel staircase
Check-in was quick — I was welcomed as an SPG Platinum, and the benefits (including a room upgrade), were outlined. We declined help with our bags, but were still escorted to our room on the fifth floor.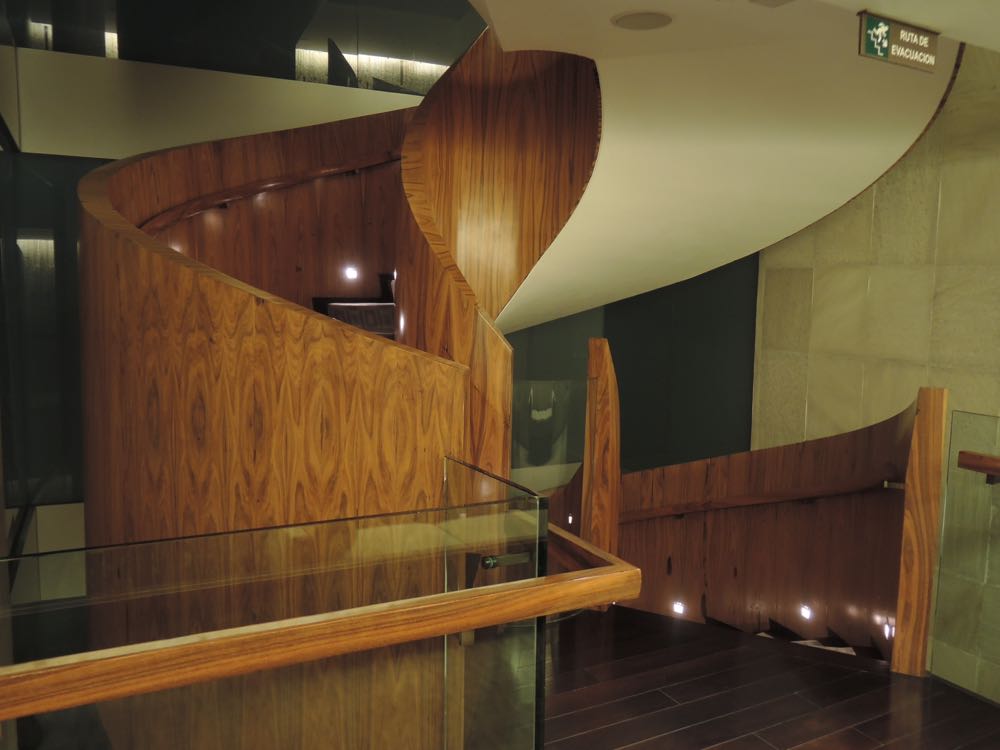 Las Alcobas hotel staircase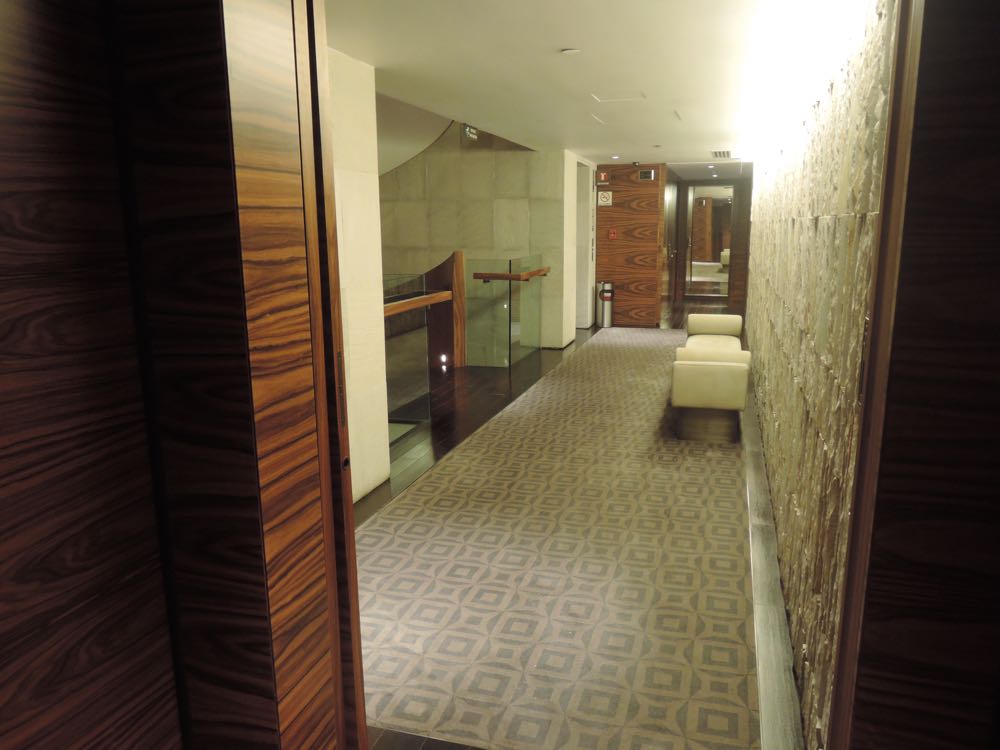 Las Alcobas hotel hallway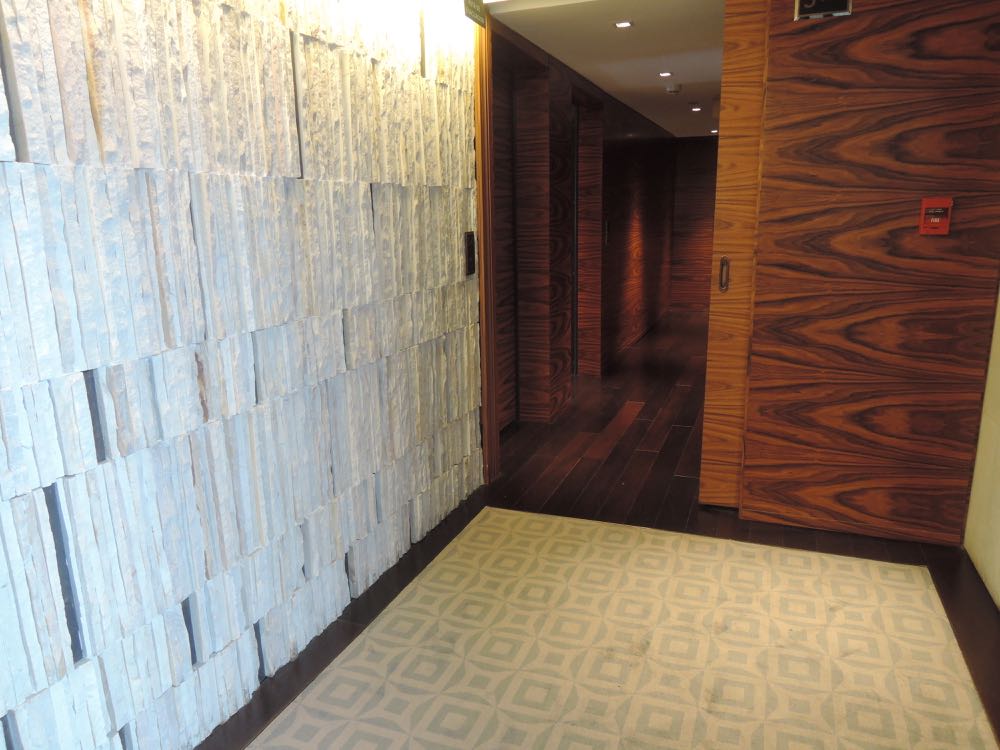 Las Alcobas hotel hallway
We were assigned room 55, which was not actually an upgraded room (no big deal). We were met at the door by our room host, who also offered us glasses of fresh juice.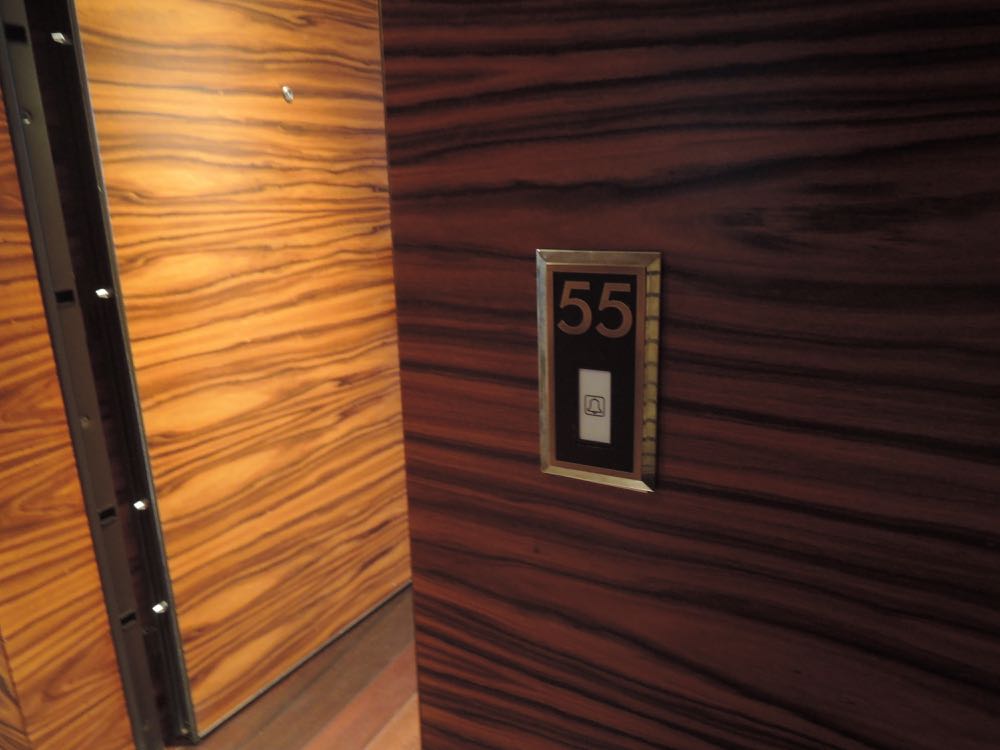 Entrance to room 55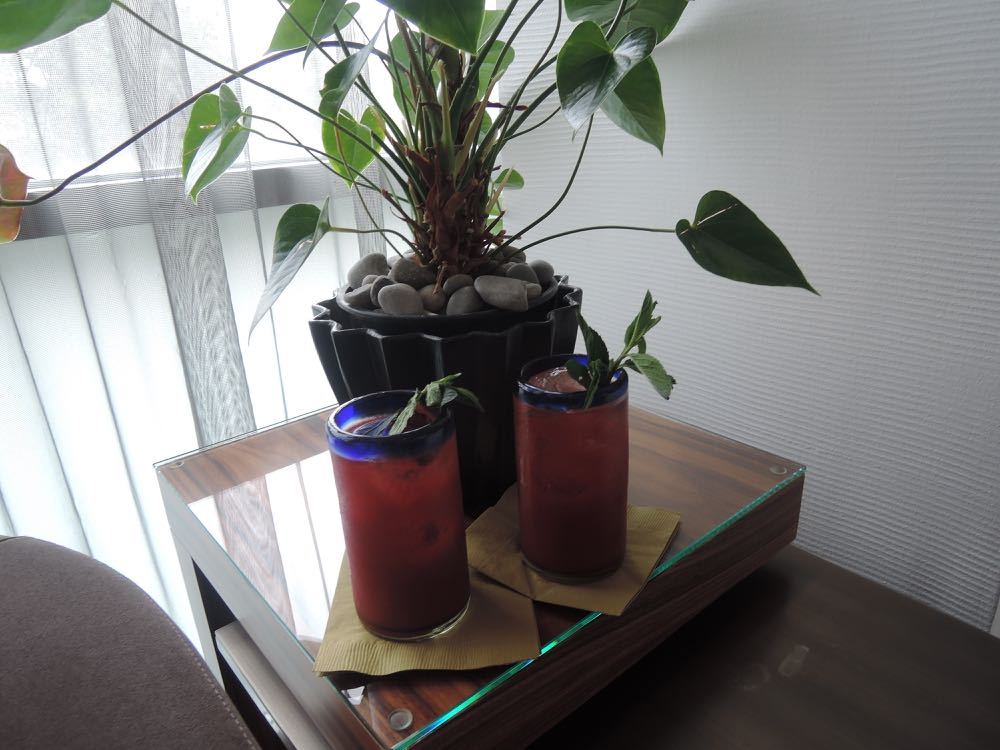 Arrival drinks
As I mentioned earlier, Las Alcobas is a small property, so there are only a handful of rooms per floor. Room 55 faced the main street, but the street noise was minimal.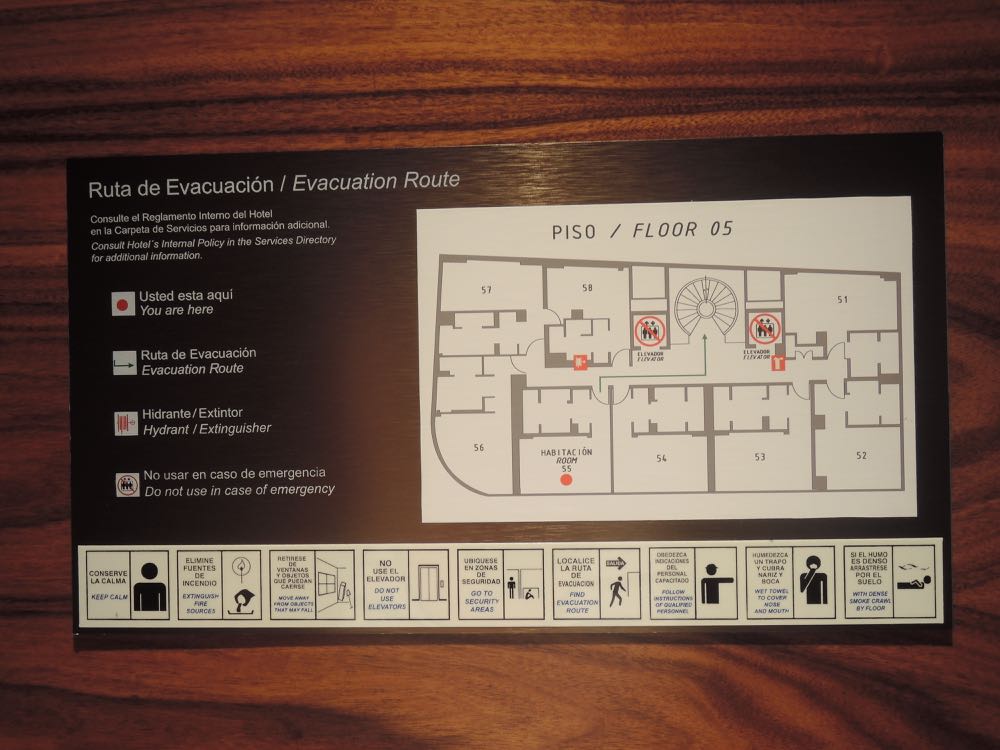 Las Alcobas hotel room schematic
The closet and storage area was to the right of the entrance, with the bathroom just beyond. The walls and closet all had beautiful wood paneling, which gave a warm and stylish feel to the space.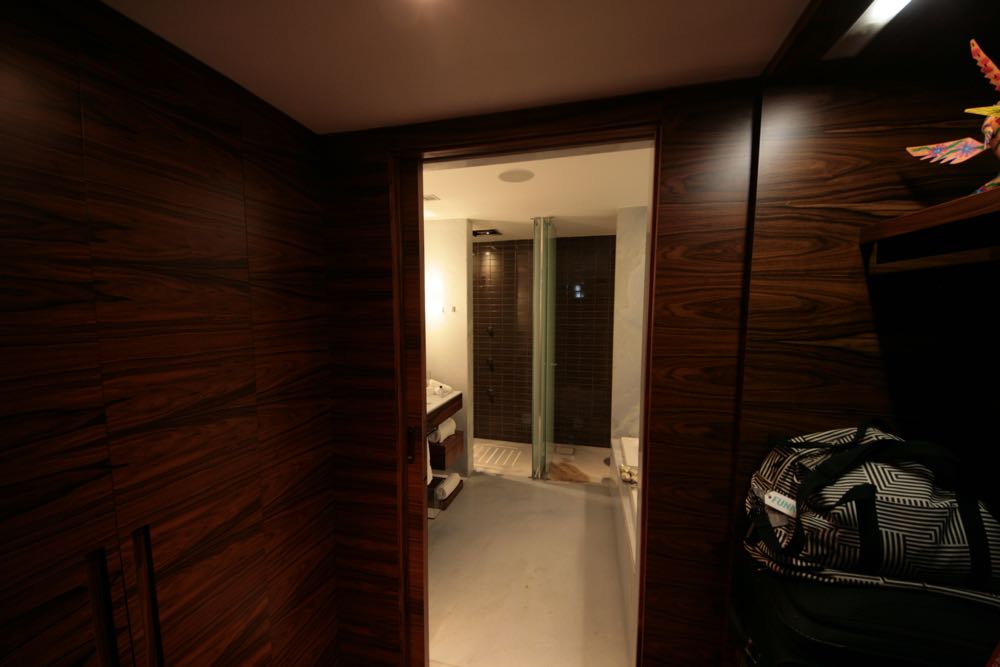 Las Alcobas hotel deluxe room
The bathroom was lovely as well, with plenty of counter space, a large soaking tub, and interesting details.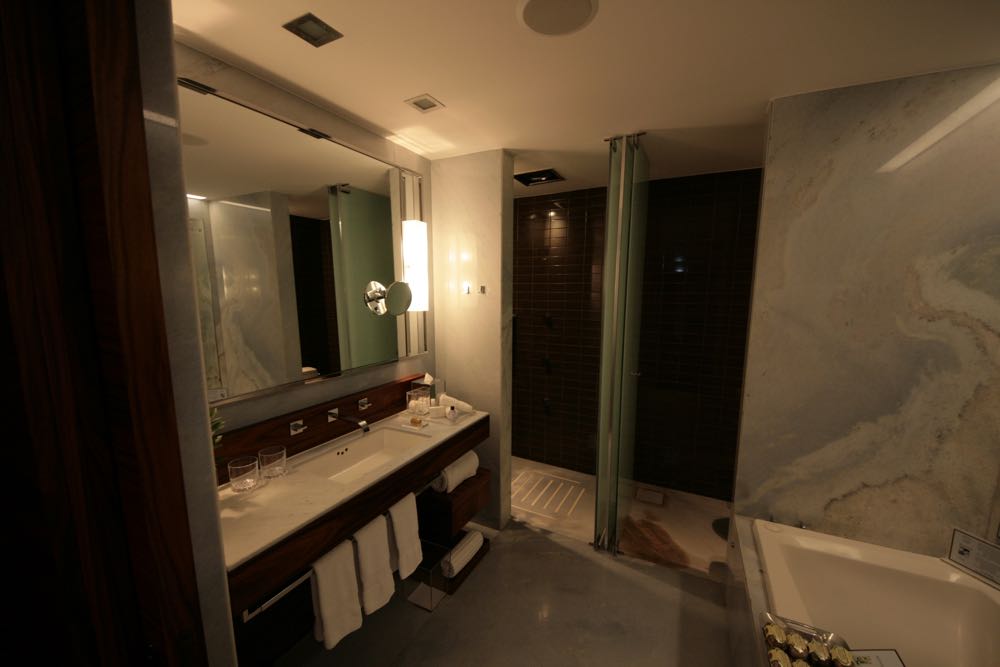 Las Alcobas hotel bathroom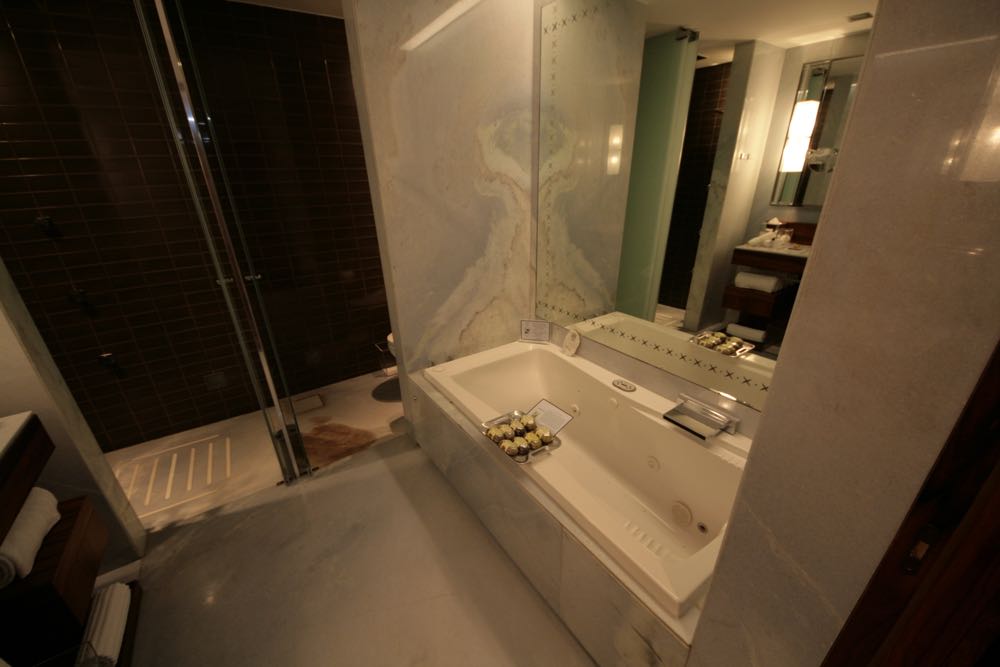 Las Alcobas hotel bathroom
I loved the assortment of soaps — again, all custom made for Las Alcobas.
https://www.instagram.com/p/BFUvZpSA1AT/?taken-by=tebfunk
The shower was of the "human car wash" variety, with eight different water outputs, and three sets of volume and temperature controls. I think I took a half-dozen showers a day just for the novelty.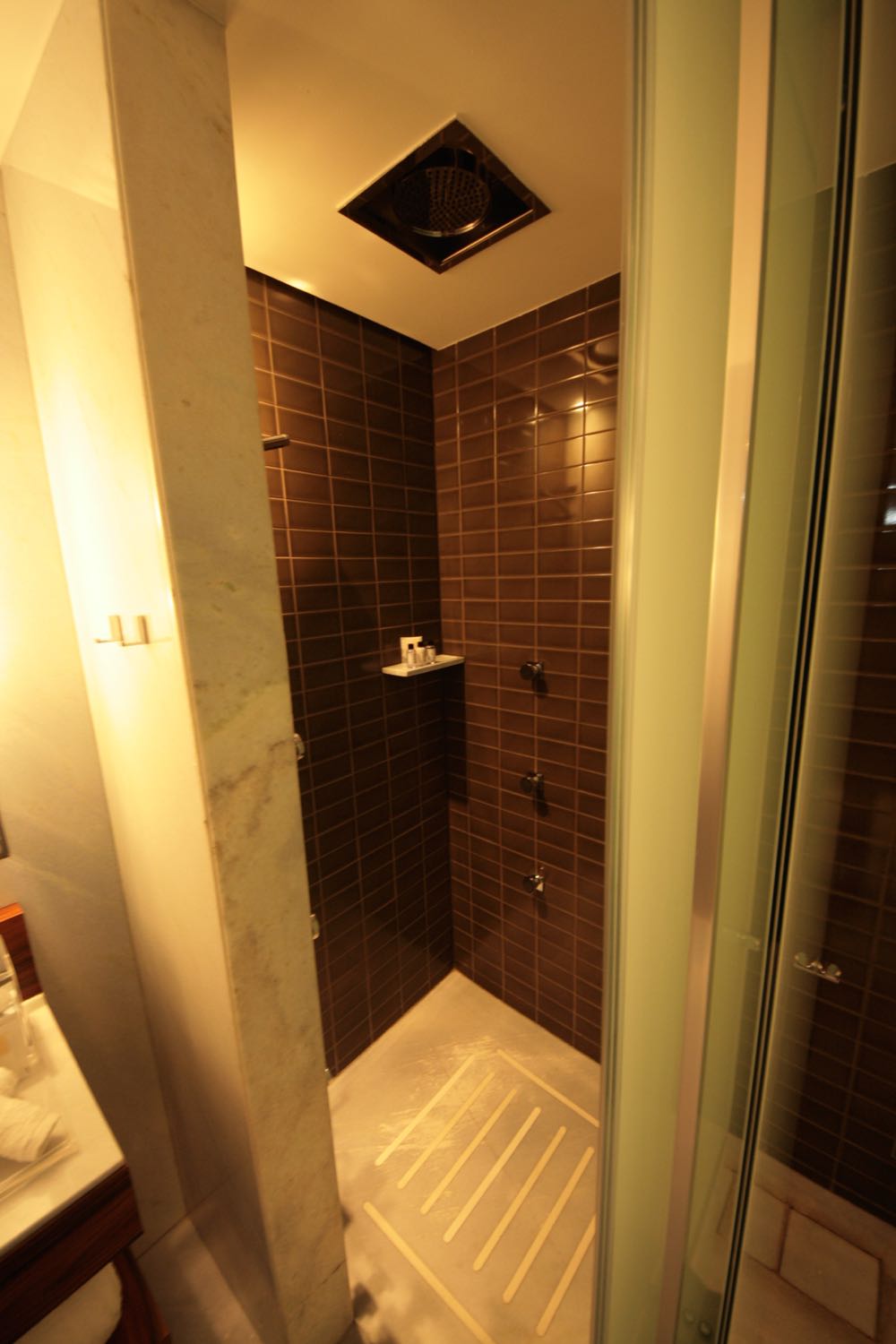 Las Alcobas hotel shower
And there was a separate room for the commode, which "featured" a Toto toilet.
I love Japanese toilets (who doesn't?!), but Las Alcobas also followed the Japanese tradition in having scented toilet paper (which I hate, and am almost always allergic to). So you know, if you have similarly sensitive skin you may want to BYOTP. Just one of the many helpful tips we share here on One Mile at a Time!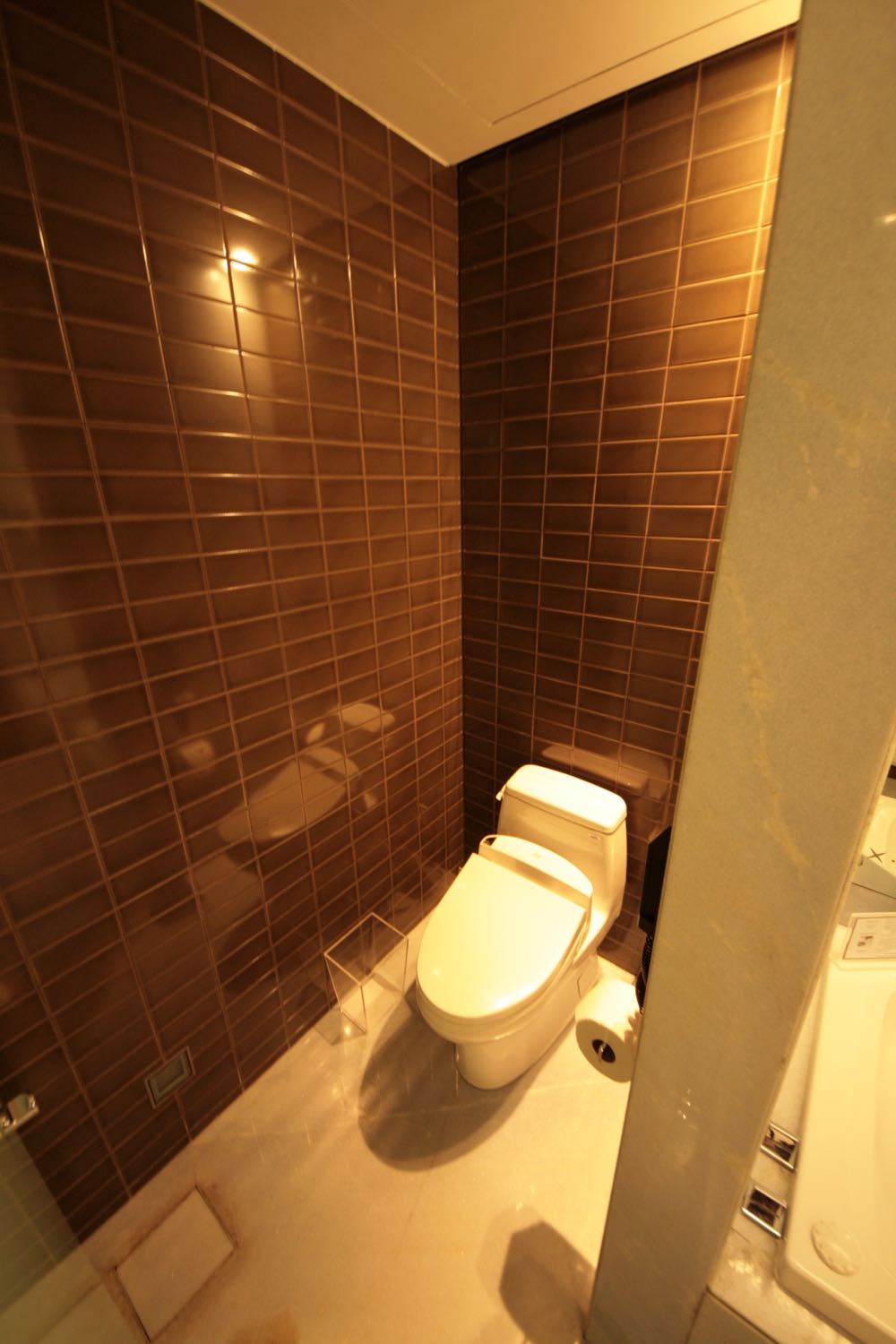 Can you tell that a woman took this picture?
In addition to the soap smorgasbord, there was also an assortment of lavender toiletries.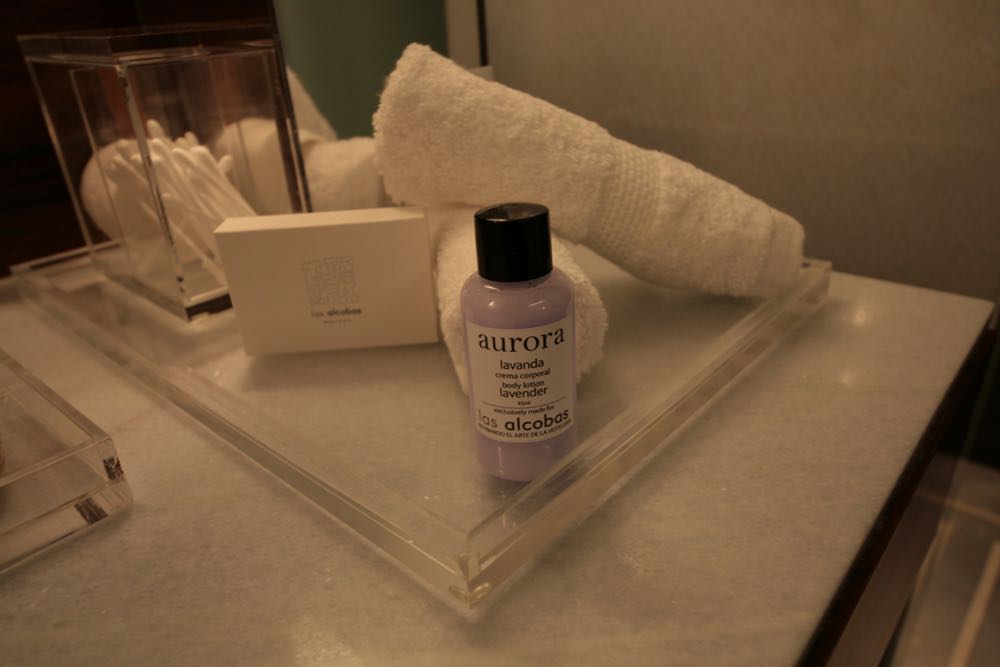 Las Alcobas hotel bath amenities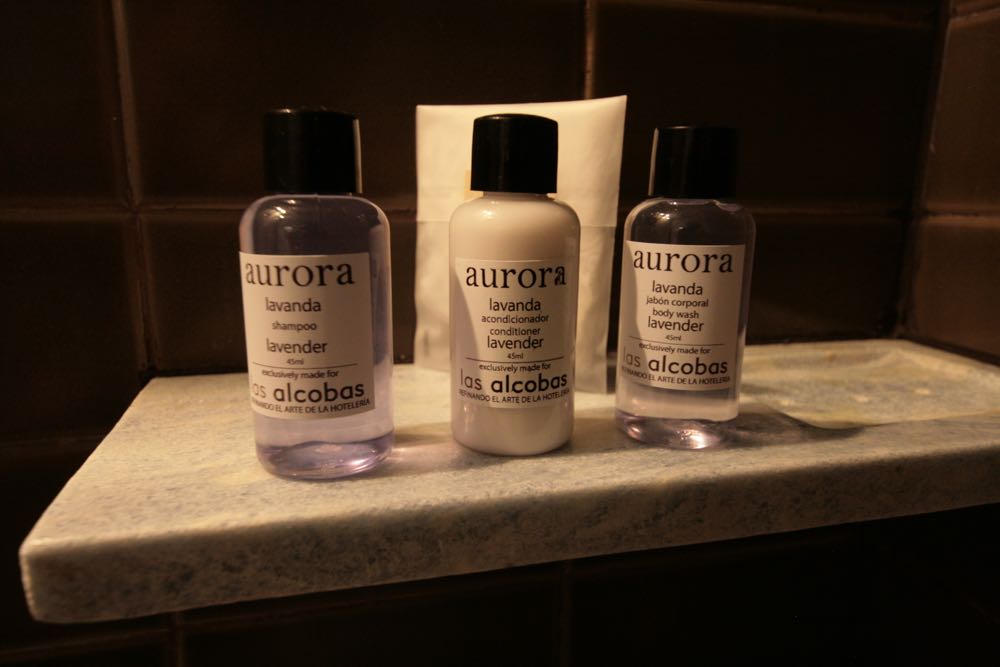 Las Alcobas hotel bath amenities
Lavender isn't my favorite scent, and it was a little weird having my husband's hair smell like a Hallmark store, but the texture of everything was great.
The room itself was large, and carefully furnished. I loved the wall of windows!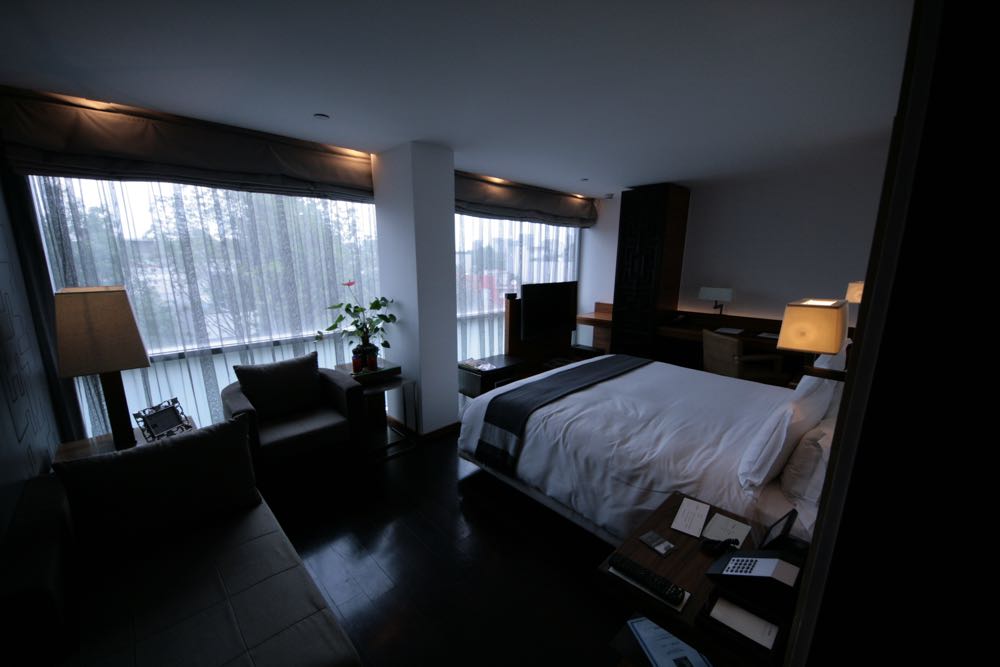 Las Alcobas hotel deluxe room
A desk ran against the far wall, and that pillar in the middle opened to reveal the safe and minibar.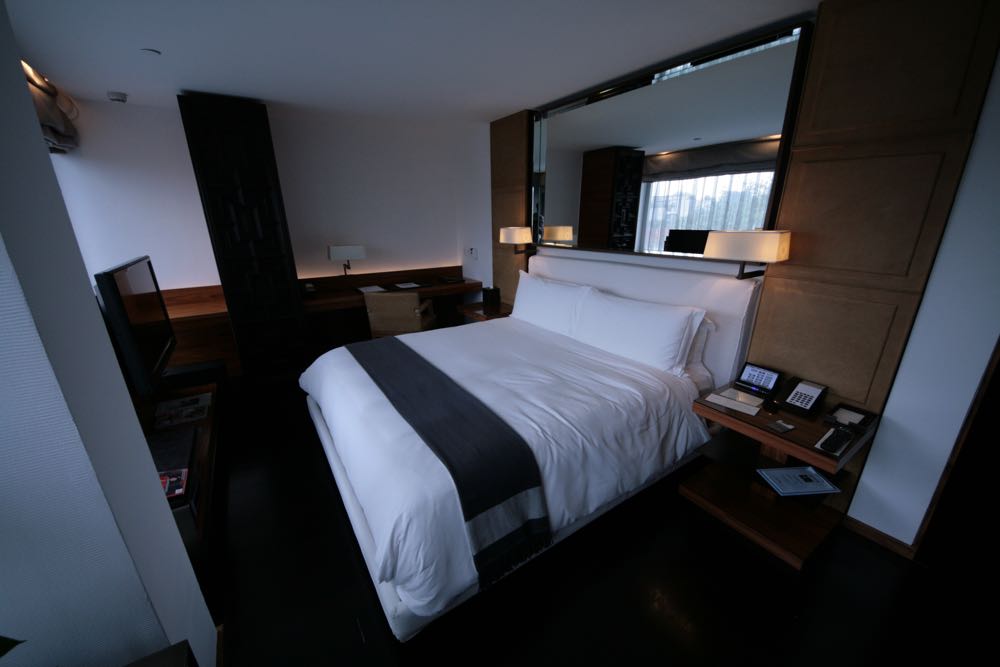 Las Alcobas hotel deluxe room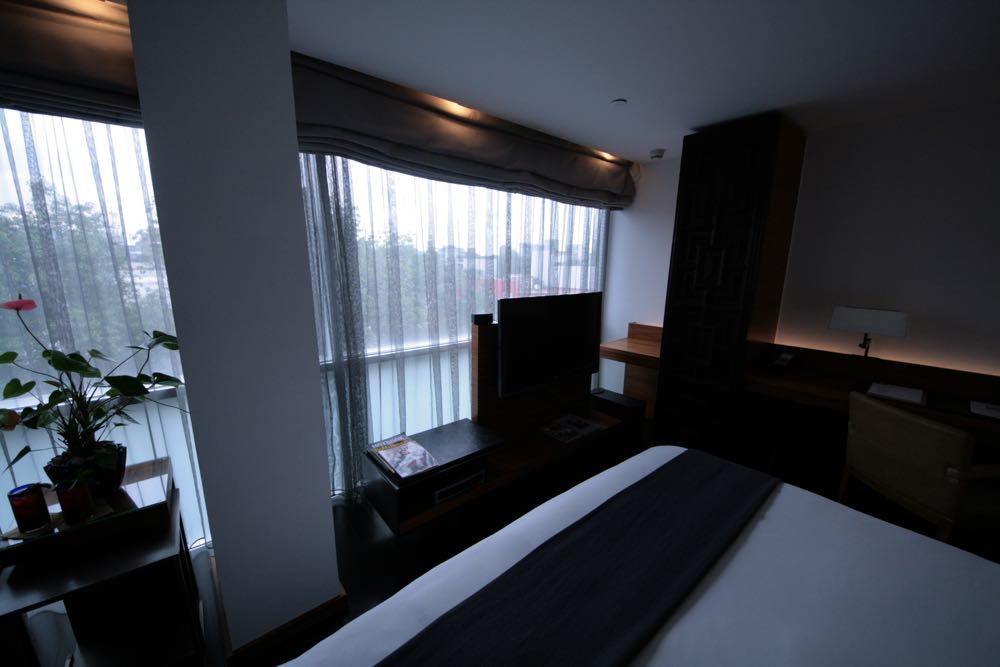 Las Alcobas hotel deluxe room
One nice perk of Las Alcobas is that all the non-alcoholic drinks and snacks in the minibar were complimentary. We definitely appreciated being able to grab a quick packet of nuts or crisps between excursions (which might be why I don't have photos of said snacks).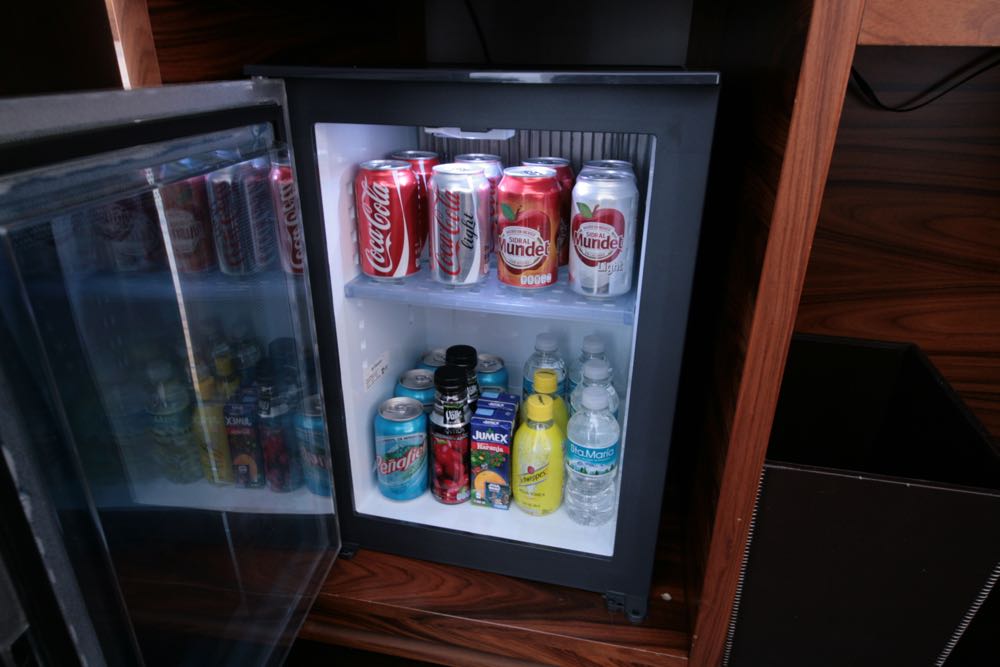 Las Alcobas hotel deluxe room
The windows let in plenty of light, but the room still felt private.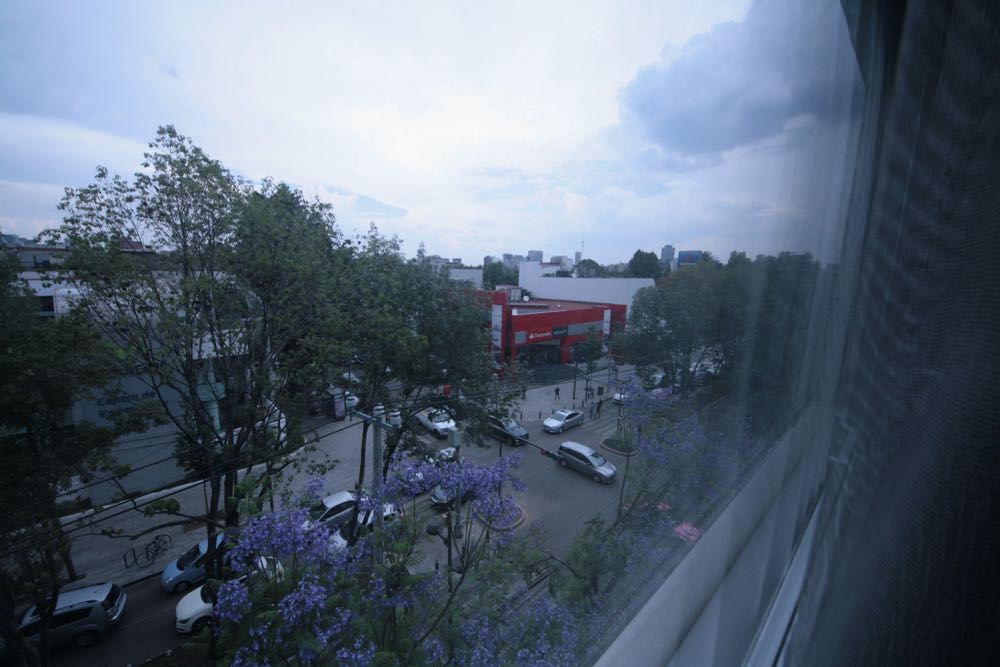 Views from our room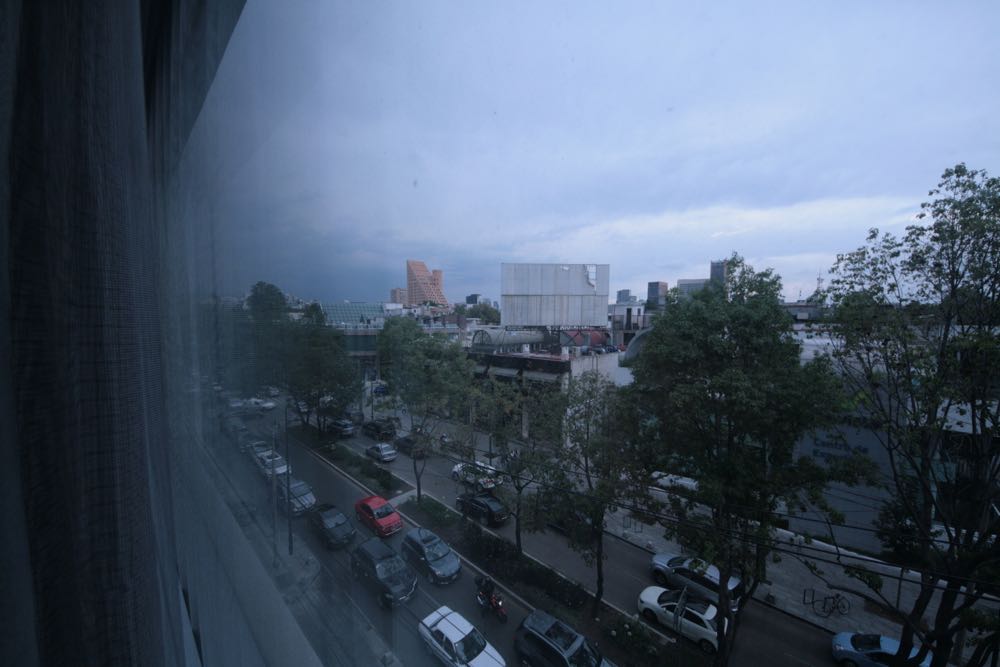 Views from our room
We went out for drinks and tapas at a couple of the neighborhood restaurants, which is maybe the best thing about staying in Polanco. Everything was nice, polished, and extremely approachable.
On the downside, the neighborhood was perhaps too pristine — you really could have been anywhere.
Later that evening, we headed to the top floor of the hotel to take pictures of the staircase.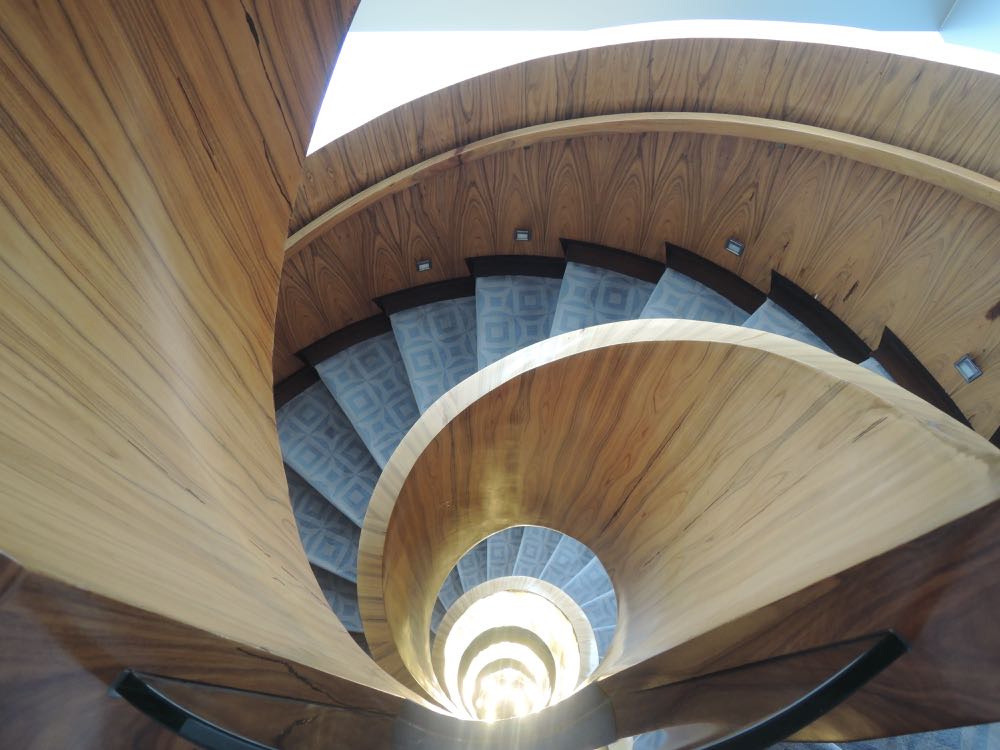 Las Alcobas hotel staircase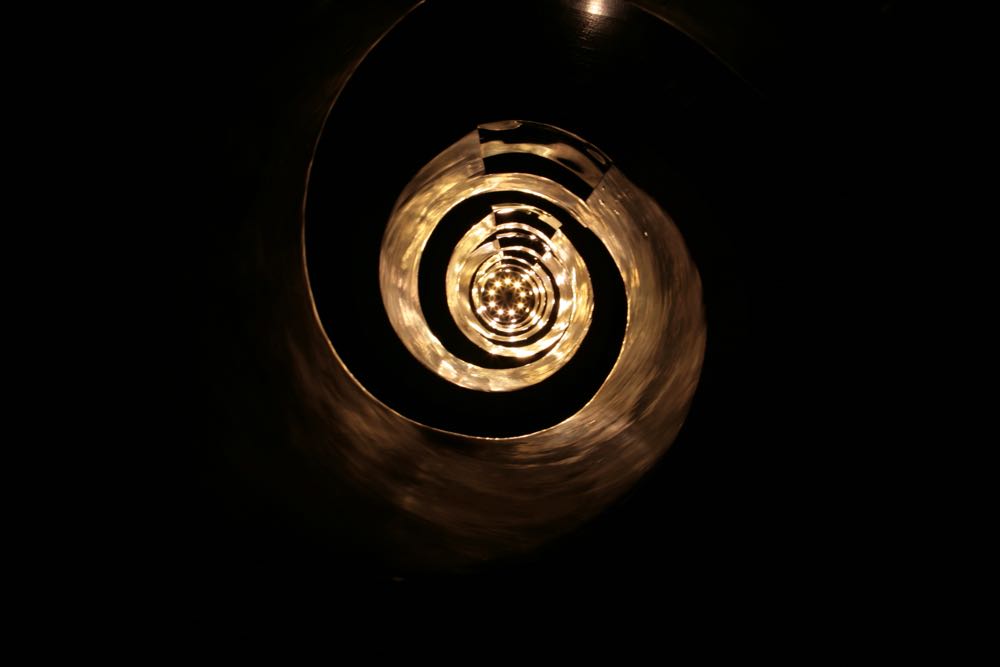 Las Alcobas hotel staircase
To our delight, the door to the roof was unlocked, so we spent some time taking pictures of the city.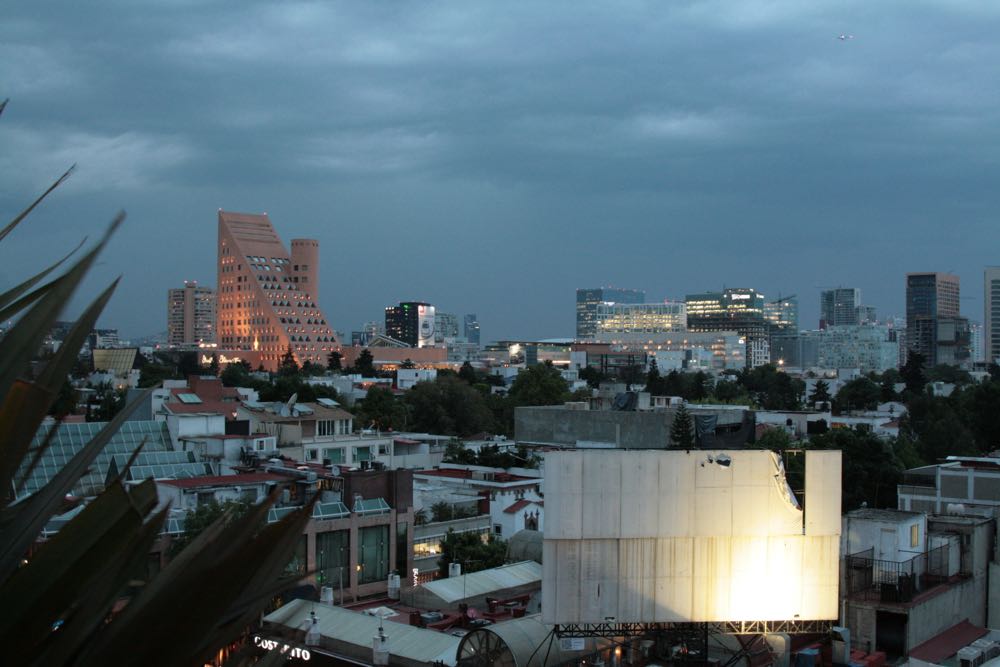 Views from the rooftop of Las Alcobas
And then some time watching the planes, because we're like that.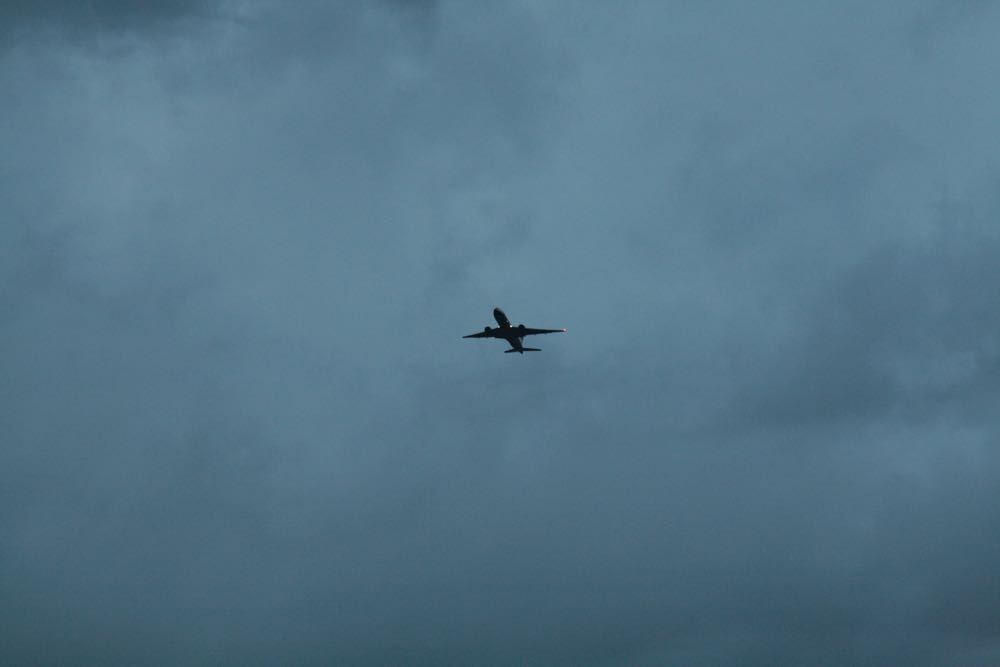 Planespotting!
Breakfast at Anatol
Las Alcobas has two restaurants — Dulce Patria, which is run separately (and which I'll review later on), and Anatol, where breakfast is served.
We had breakfast at the hotel on two of the four mornings. Mexico City has great food, so we wanted to try as much of it as possible, and our schedule was too busy for hotel breakfasts.
During the week, breakfast is served on the ground floor of the restaurant, in a crisp, inviting space with plenty of natural light.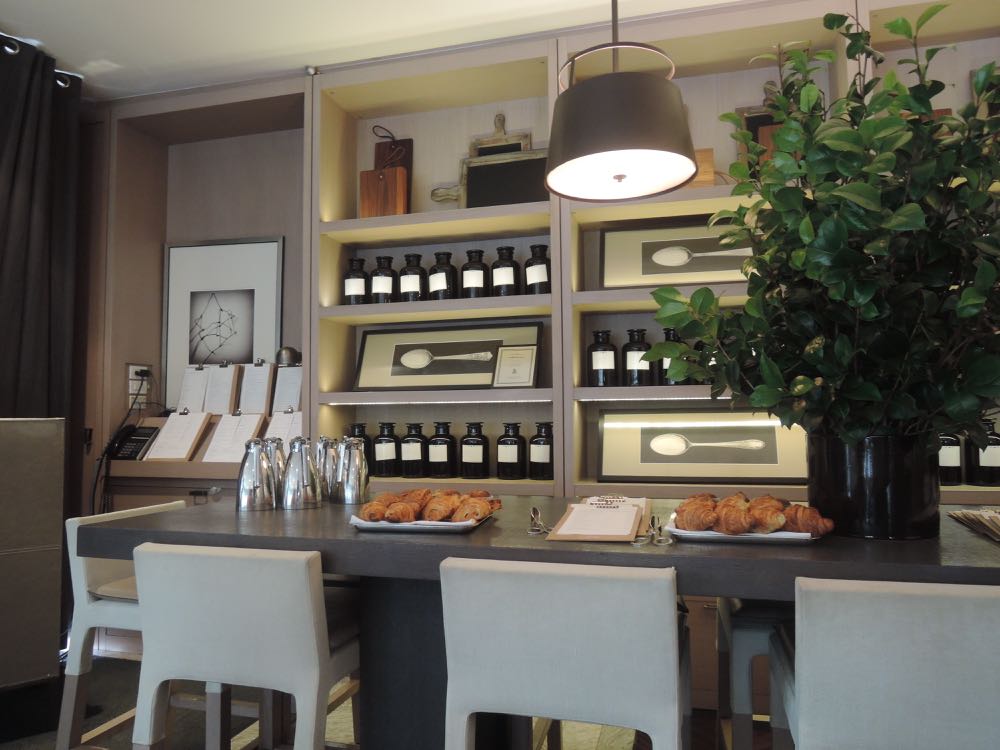 Las Alcobas Anatol restaurant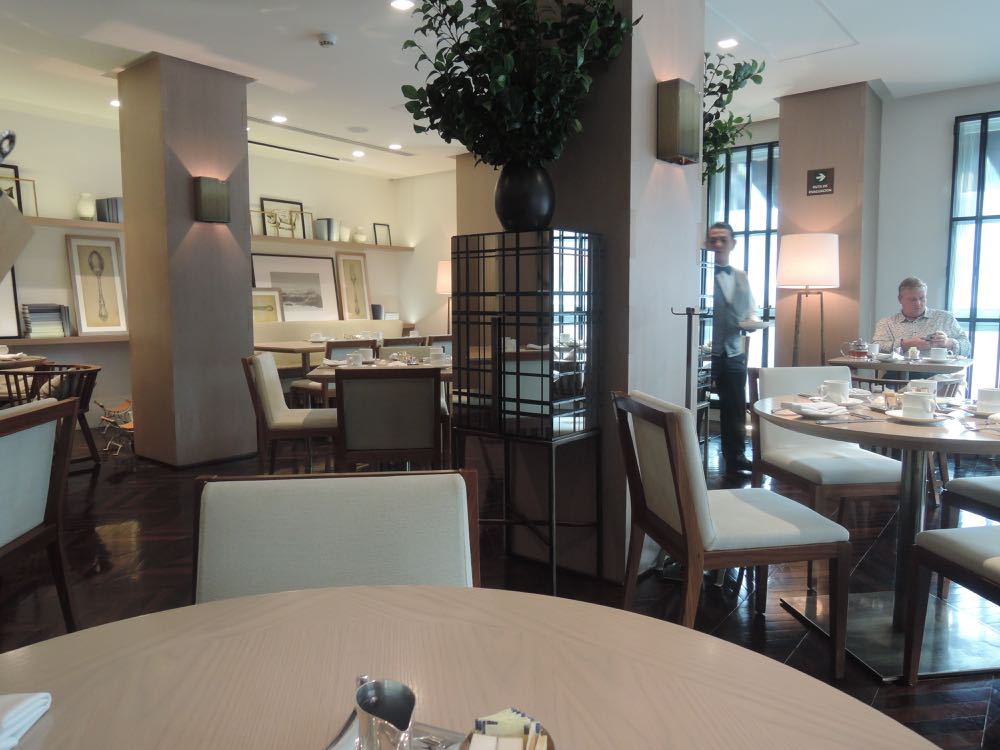 Las Alcobas Anatol restaurant
On Sunday mornings, Anatol doesn't seem to be open to the public — at least not in the early morning. The lower level of the restaurant is closed, and hotel guests have access via a private entrance on the second floor.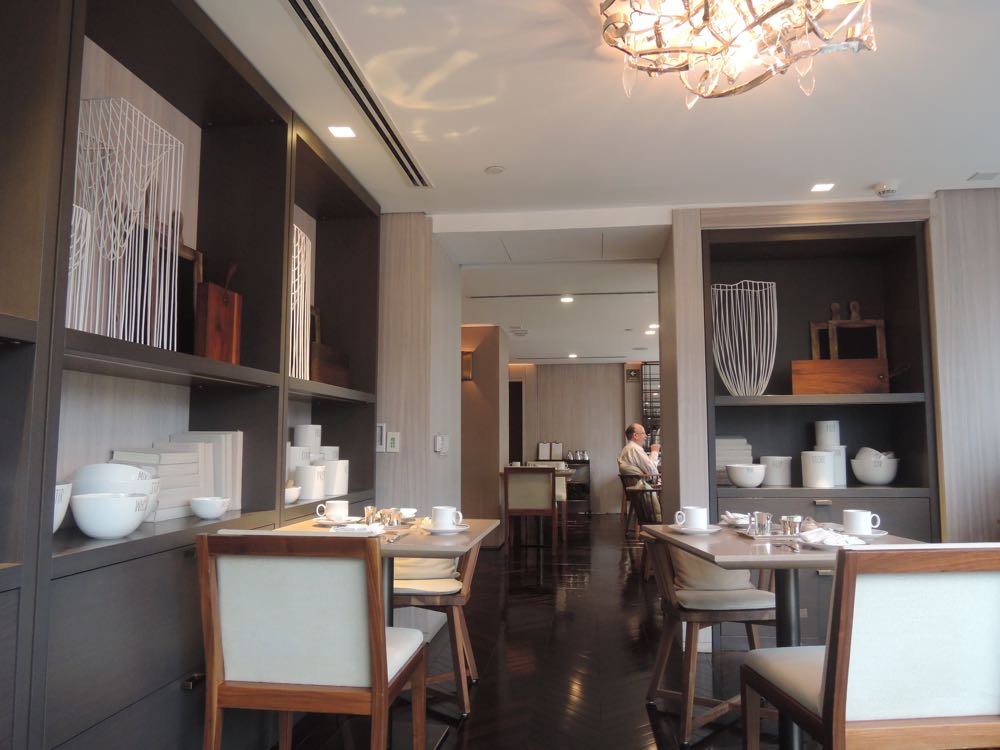 Las Alcobas Anatol restaurant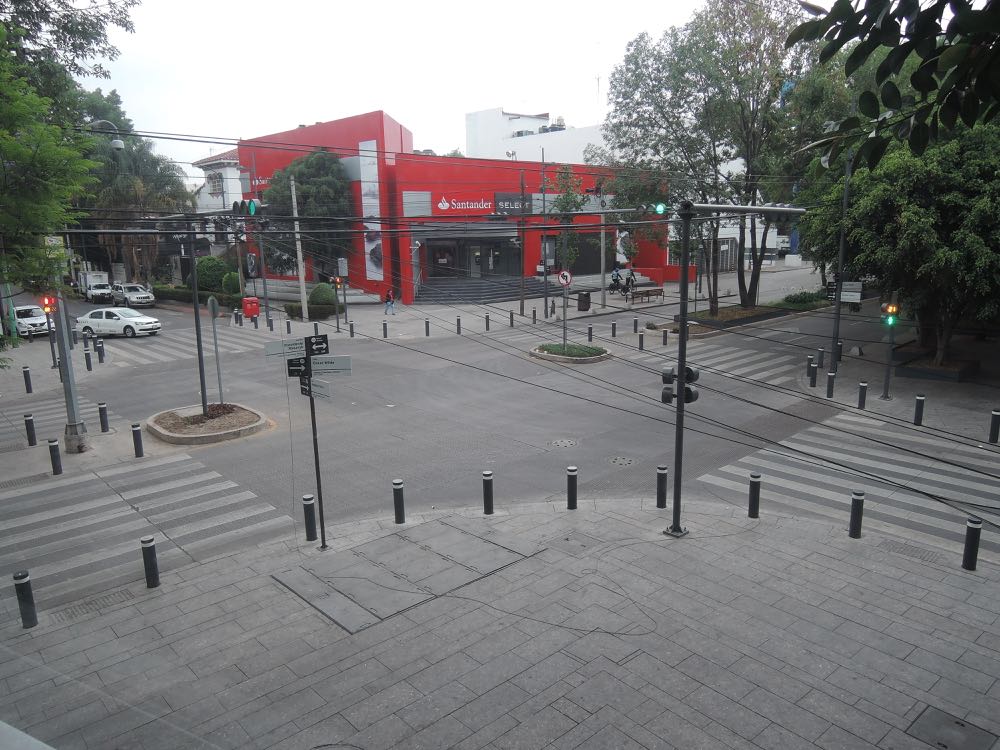 Views from the second floor of Anatol restaurant
As an SPG Platinum, the "Continental Breakfast" was included. In contrast to every other "continental" breakfast I've encountered, however, this one seemed to mean "have all these things in addition to whatever you're ordering otherwise."
Which I guess makes sense, when you look at the pricing.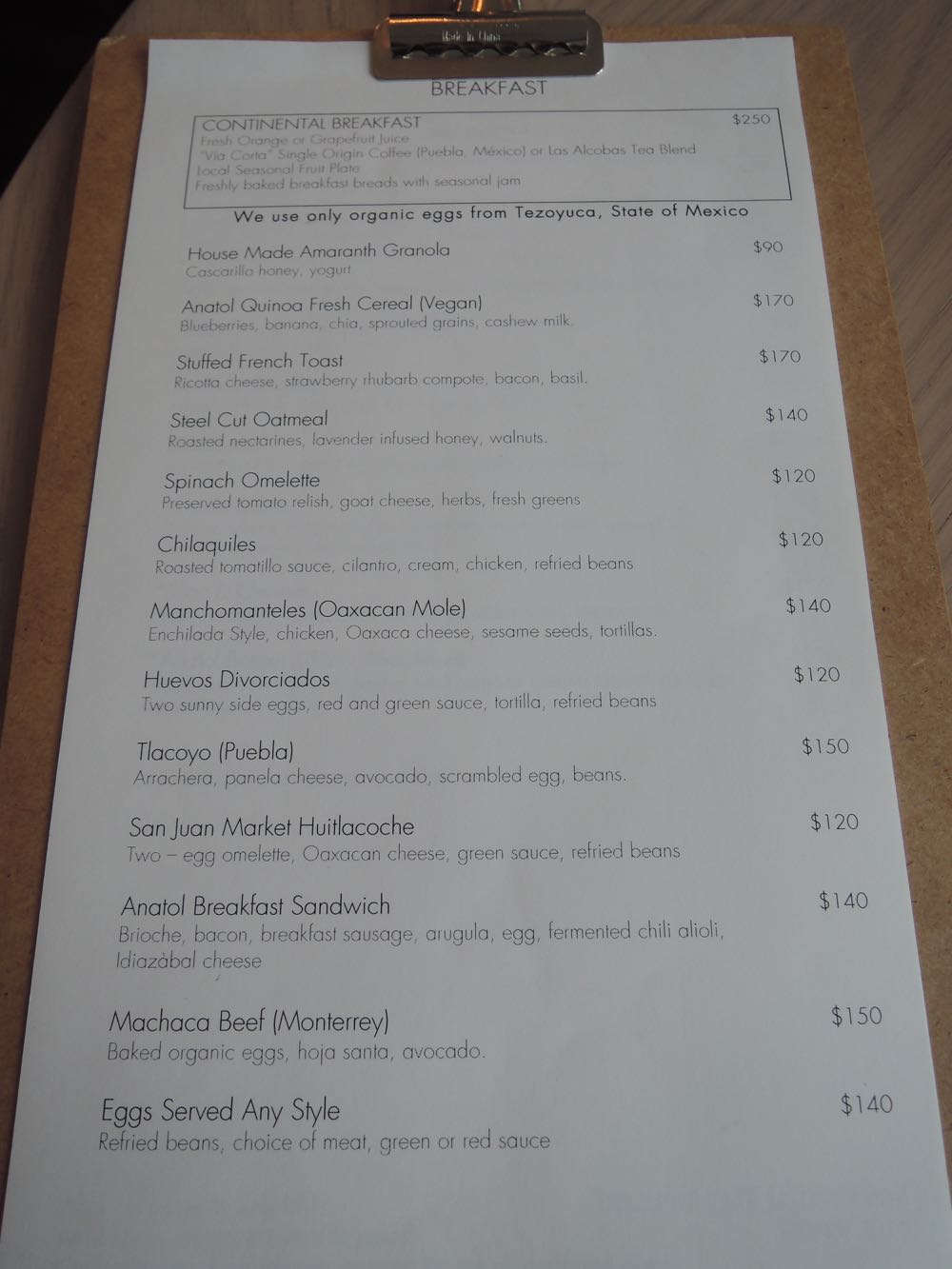 Las Alcobas breakfast menu
As soon as we were seated coffee was delivered (it was only okay), and we were offered an assortment of pastries.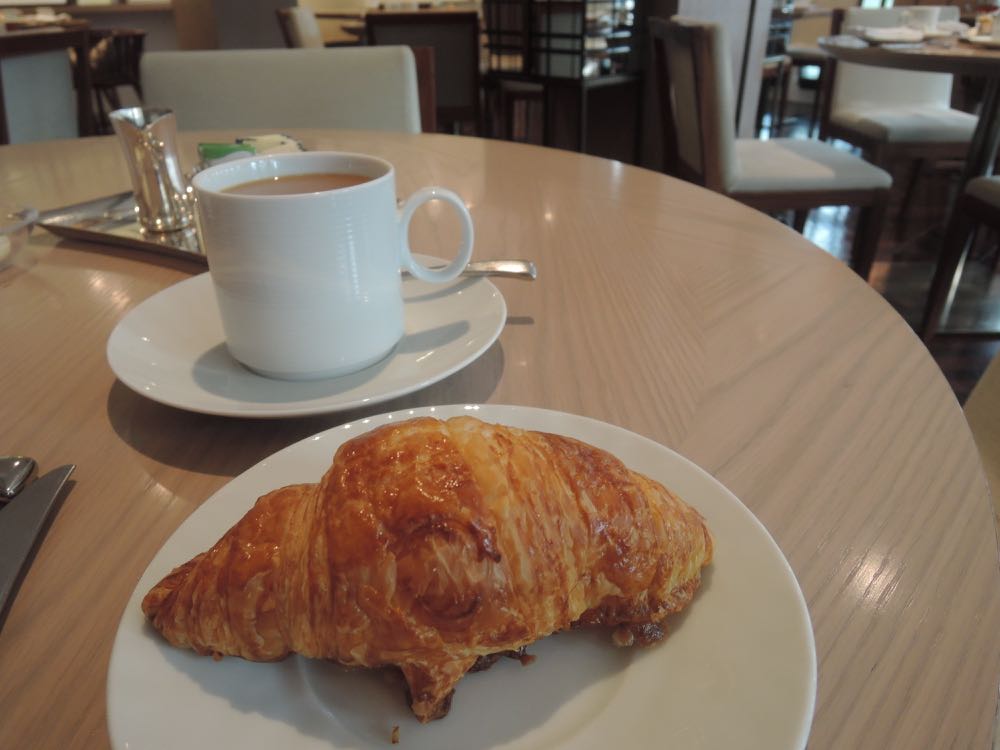 Anatol breakfast
The entrees were incredible! We sampled the chilaquiles (one of my favorite Mexican dishes regardless), huevos divorciados, manchomanteles, and tlacoyo.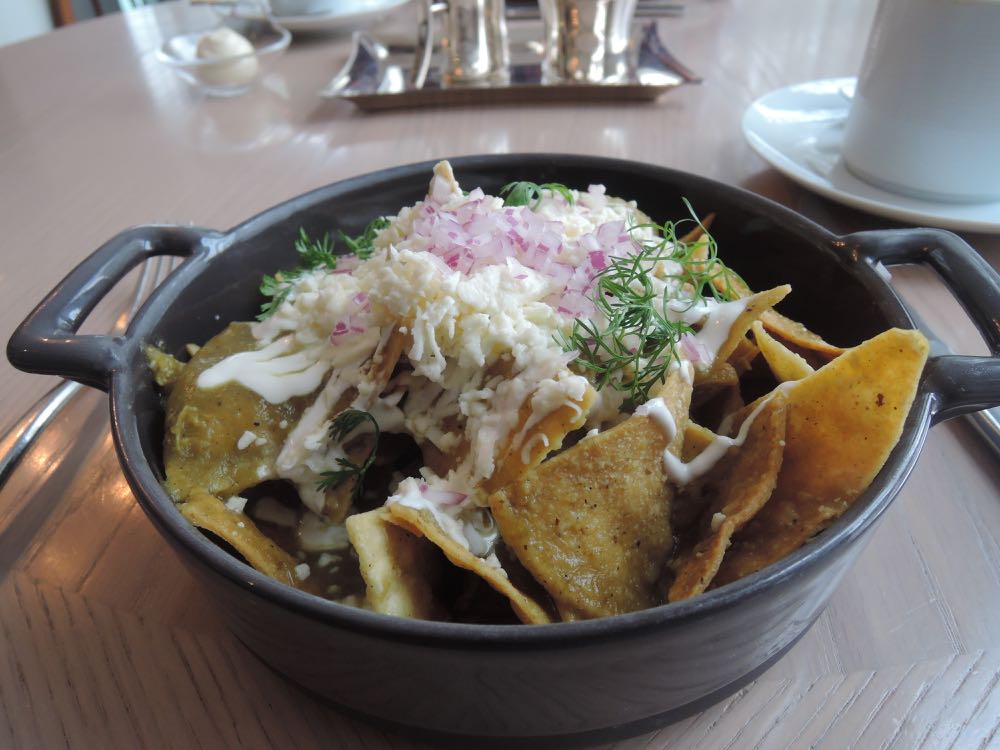 Chilaquiles for breakfast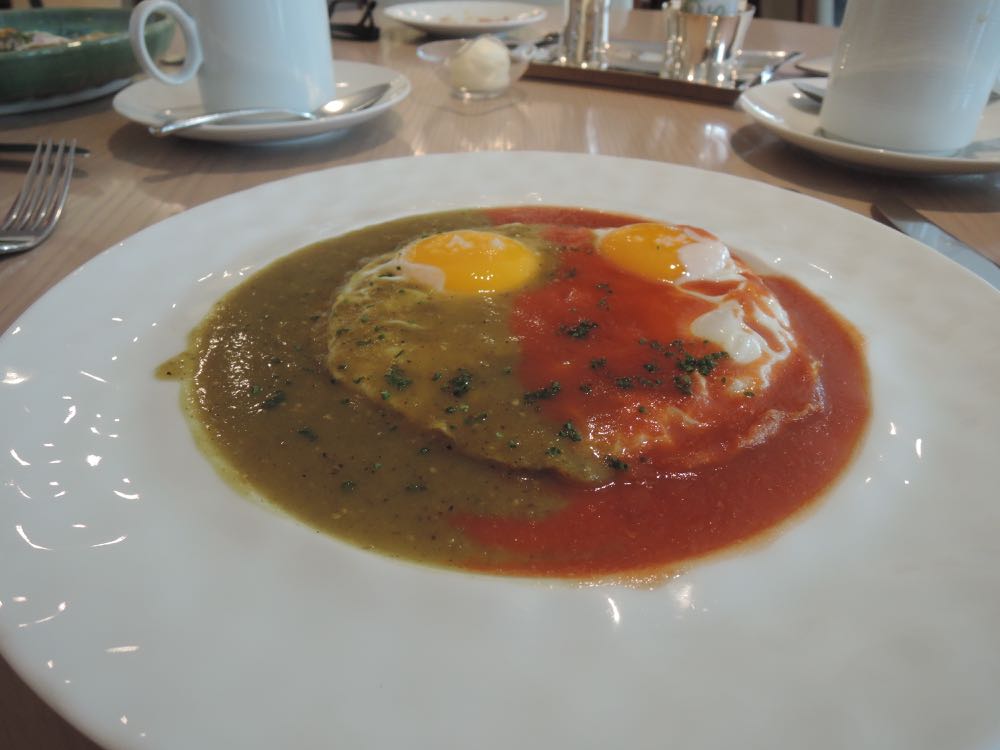 Huevos divorciados for breakfast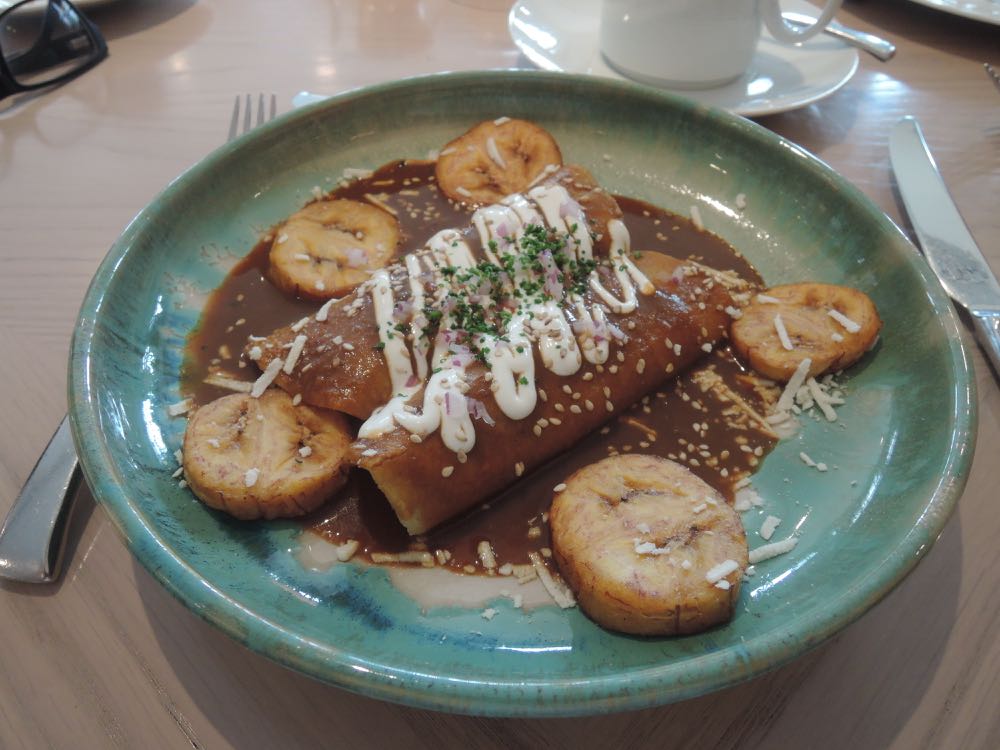 Manchomanteles for breakfast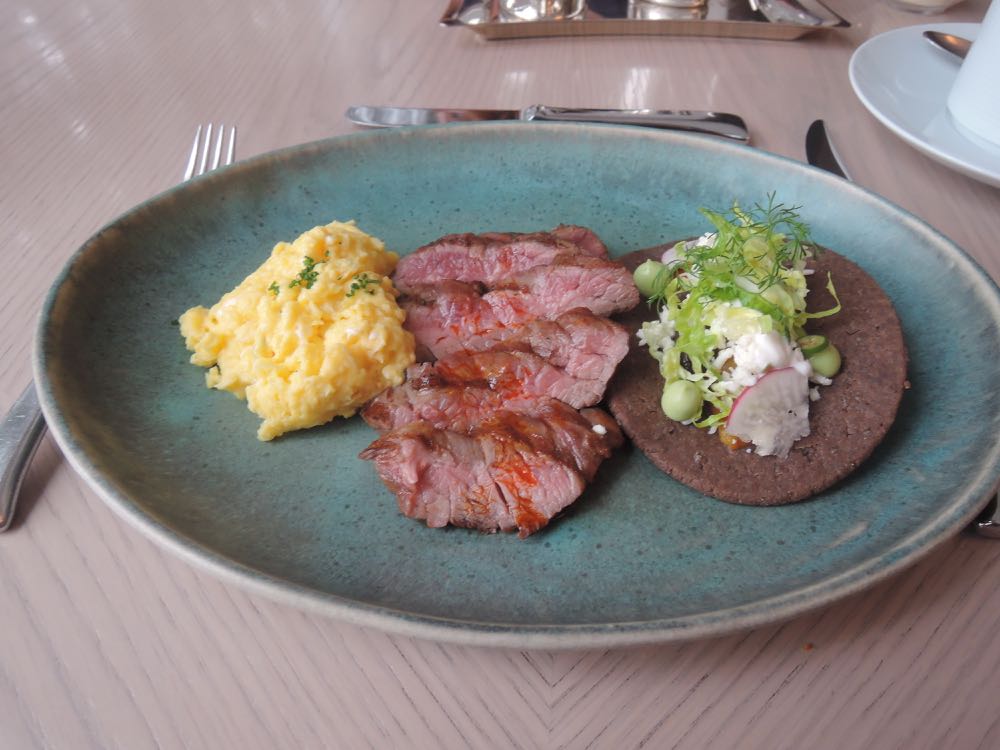 Tlacoyo for breakfast (a loose definition, I know)
Everything was perfectly done, and the breakfast staff was attentive. Regardless of what we ordered, we were brought a $0 check to sign at the end of the meal.
Service at Las Alcobas
Honestly, the service wasn't as impeccable, but I think I'm going to chalk that up to language differences and a touch of a cultural barrier. There were a few small details that were missed — nothing major, of course, but I tend to feel it's nuance that takes a property from nearly five-star to truly five-star:
Upgrade, or nah?
The week prior to our stay the SPG app informed me I'd received a Platinum upgrade to a "Corner Room". I was thrilled, as the suites were completely sold out, so I couldn't apply a suite upgrade certificate.
At check-in the associate confirmed that we'd been upgraded, handing me the Platinum key packet and noting the manager had placed us in a "Deluxe Suite." This was above and beyond, though as an SPG Platinum I was technically entitled to the best room available, up to and including standard suites.
Well, come to find out there is no such thing as a "Deluxe Suite" at Las Alcobas — the key was to the "Deluxe Room" that I'd booked. No upgrade at all.
Not a big deal — after all, that's what I'd booked — but ideally you wouldn't tell a guest you were upgrading them to the base-level room they'd already paid for.
How many people are staying here?
I made the reservation for two people, we checked in together, both of our passports were taken, and the registration form confirmed two guests. We were only given one key though. Beyond that, housekeeping consistently performed turn-down service as though only one person was occupying the room.
I have no complaints about the housekeeping staff otherwise, as I swear they changed the sheets four times a day and were generally super attentive, but the turn-down situation was a bit odd.
Cars and communication
Prior to the trip I had exchanged several emails with the concierge team. They were very helpful, answered a few questions, and assisted me with booking two cars. We wanted a driver for a day to explore the outskirts of the city and cover ground more quickly, and then asked to pre-book our return trip to the airport.
Both reservations were made, but when it came time to meet the driver for our tour the concierge staff had no idea that we had a tour booked. It was a bit of a scramble to get everything arranged, and I still had to go back over the details of what we wanted to see and why, what we wanted to avoid, etc.
For the return trip to the airport we arrived in the lobby ten minutes prior to the designated departure time, and once again — the car wasn't booked. We ended up waiting about 15 minutes (so 25 minutes total), and I wish everyone had been more forthcoming about the estimated arrival time.
If I'd realized how well Uber was going to work for us in Mexico City I wouldn't have bothered with the airport transfer, but it was an early flight, etc. You should take Uber though.
Las Alcobas overall
I would have liked to check out the spa and gym, but we were honestly not at the hotel that much given everything else we had going on. When we were there, I was usually trying to squeeze in an hour of work between other activities, so didn't have a chance to explore the other amenities.
We had a great stay, and I loved the hotel. Highly recommend the property, and the neighborhood is super approachable for those visiting Mexico City for the first time.
As I mentioned in my introduction, I will stay elsewhere when I return — not because Las Alcobas isn't fabulous, but so I can enjoy some of the less-polished neighborhoods.
Have you been to Las Alcobas? How was your stay?