---
June was a crazy month of travel for me. I just wrapped up my the trip report covering my experience in Saudia first class, Jet Airways first class, and Tunisair business class, and this trip came right after that.
Planning the trip
I arrived in Montreal from my previous trip on a Wednesday, and I had plans to meet Ford in New York that Sunday, before we went to the Azores on Tuesday. So I had a few nights that I figured I'd use to review a product that has long been on my list. For a while I've been wanting to review Meridiana business class.
Meridiana operates flights from New York to both Naples and Palermo, and they have very reasonable business class fares. That's not too surprising, though, given how outdated their business class product is. Nonetheless I figured there was never a better time to review them:
I've received a lot of questions from readers asking about the quality of Meridiana business class, given the convenience of flying nonstop between New York and Naples in order to visit the Amalfi Coast
Meridiana is now 49% owned by Qatar Airways, so I was curious to experience the connection there
With Alitalia on the brink of going out of business, this may soon be the only Italian airline operating longhaul flights
So the entire planning of this trip was based around flying Meridiana business class.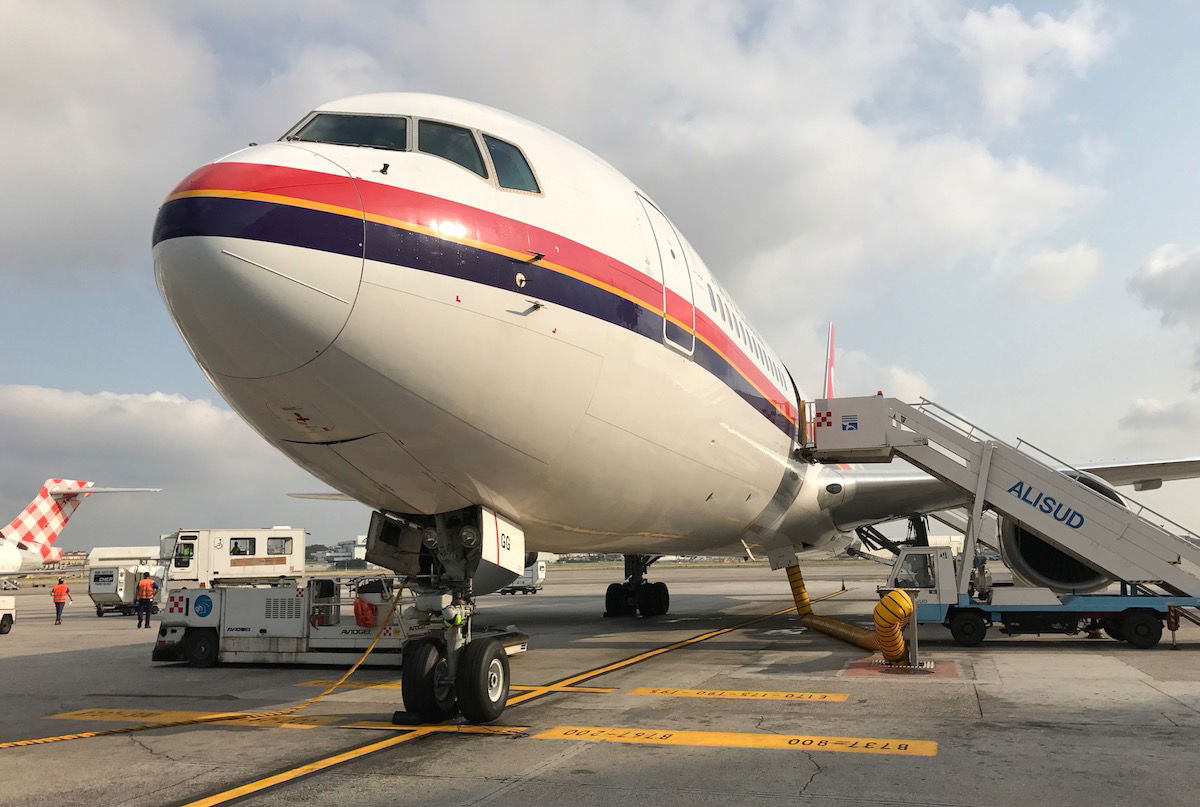 Booking flights
As mentioned above, Meridiana has very reasonable business class fares, so I decided to book a one-way ticket from Naples to New York, which cost $985 when booking just a few days in advance. The schedule for the flight was as follows:
06/17 IG3940 Naples to New York departing 8:50AM arriving 1:00PM
This seemed great, as it would get me to New York when I needed to be there, and I'd also only fly Meridiana business class on a daytime flight, where their outdated seat wouldn't be uncomfortable as on an overnight flight.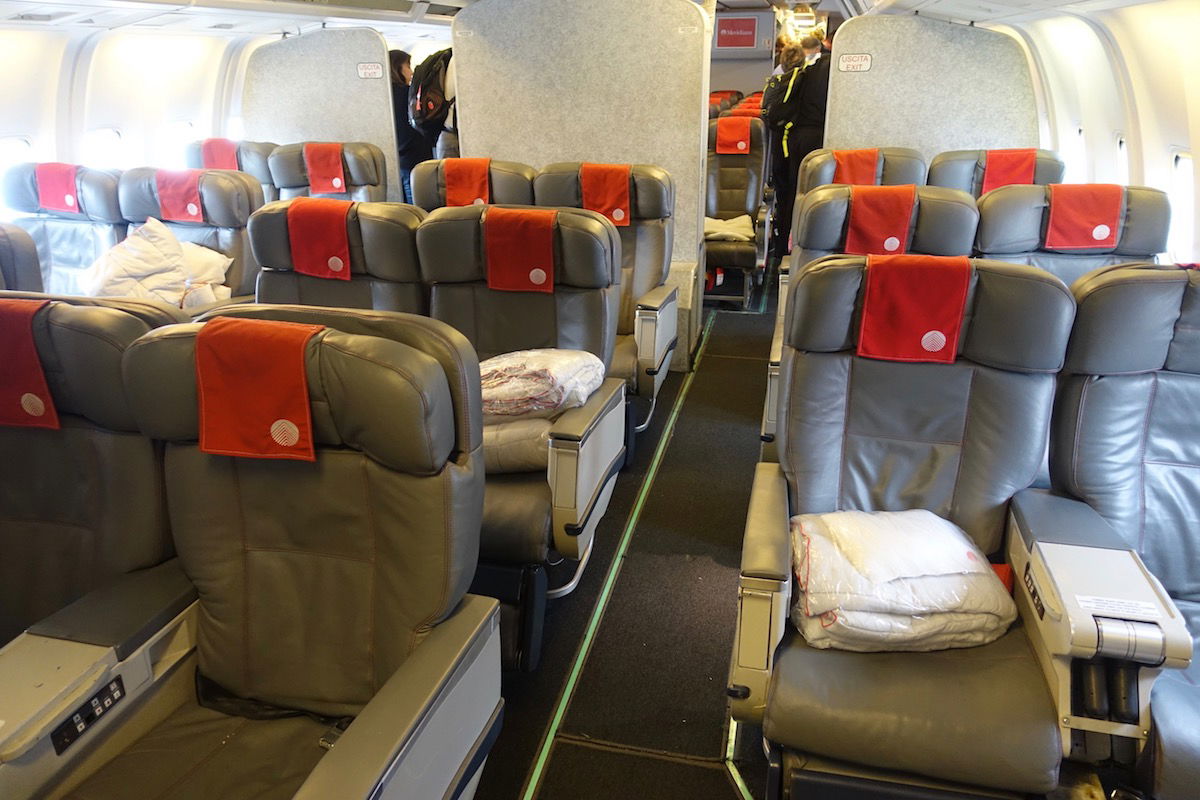 It's also interesting to note that Meridiana is actually a British Airways Executive Club partner, so you can earn and redeem Avios for these flights.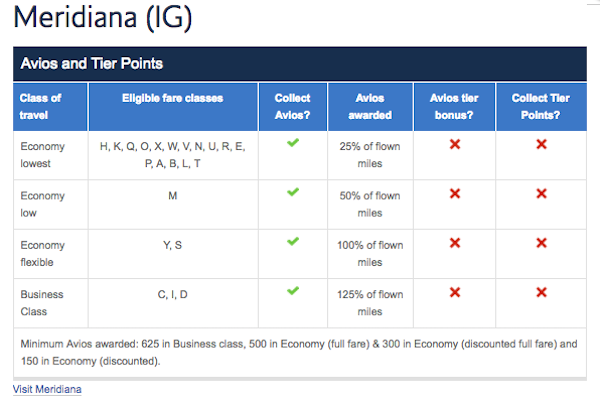 Then I had to get from Montreal to Naples on short notice, so after looking at many options, I decided a Lufthansa business class review might be the most useful and practical. So I booked the following for 63,000 Avianca LifeMiles, plus $62.50 in taxes and fees:
06/15 LH0475 Montreal to Munich departing 8:15PM arriving 9:50AM (+1 day)
06/16 LH1926 Munich to Naples departing 10:35AM arriving 12:10PM
I've reviewed Lufthansa's 747-8 business class once before, but was curious to try Lufthansa's business class on an overnight flight, especially as they've introduced a new service concept in business class.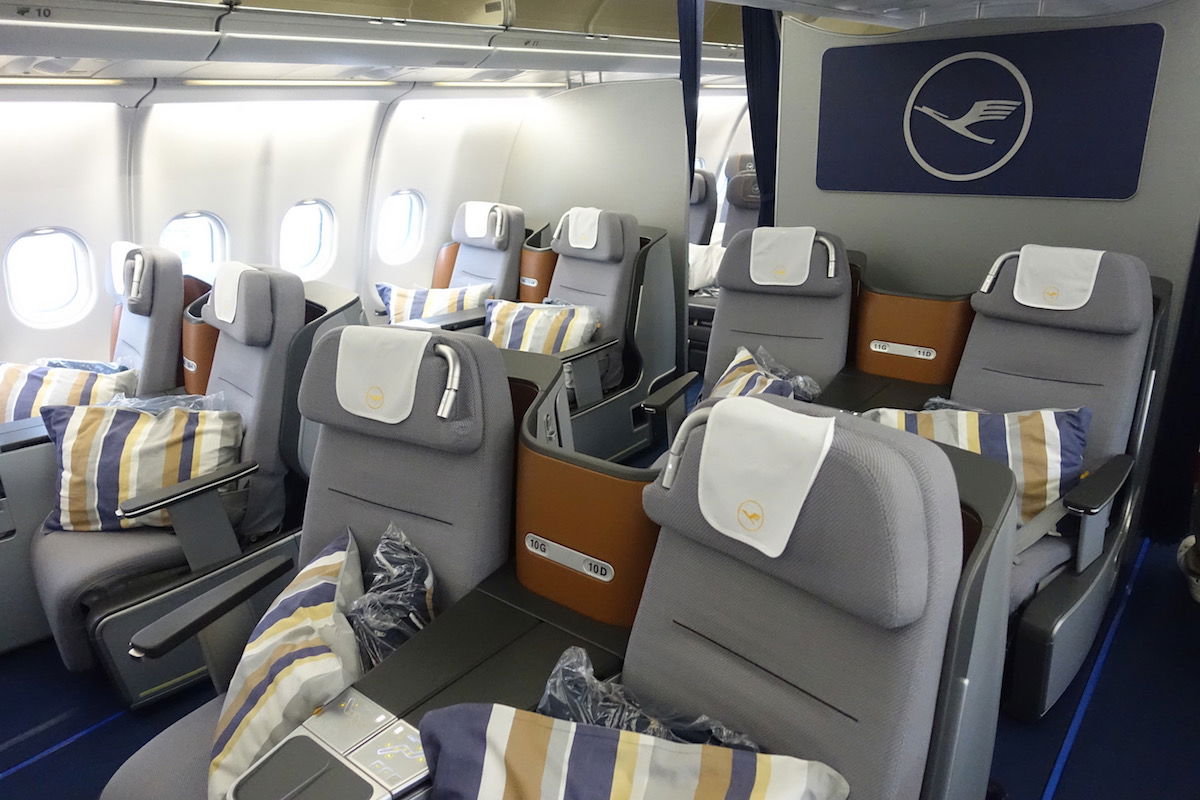 In the end my routing looked as follows: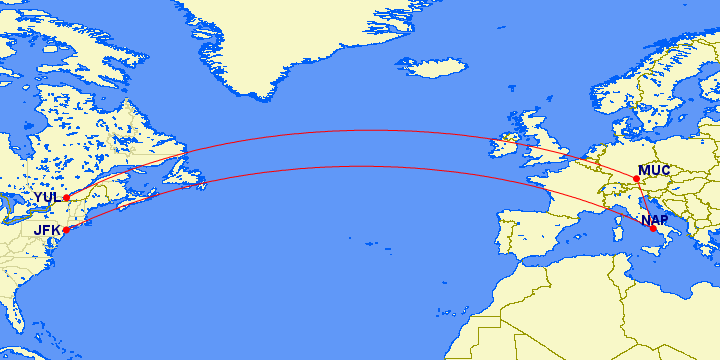 Booking hotels
For this portion of my travels I had five hotel nights to book:
1 night near Montreal Airport
1 night in Naples
3 nights in New York
Since I just had a quick overnight in Montreal, I decided to book the Sheraton Montreal Airport, where I got a rate of ~$120 (USD) for the one night stay.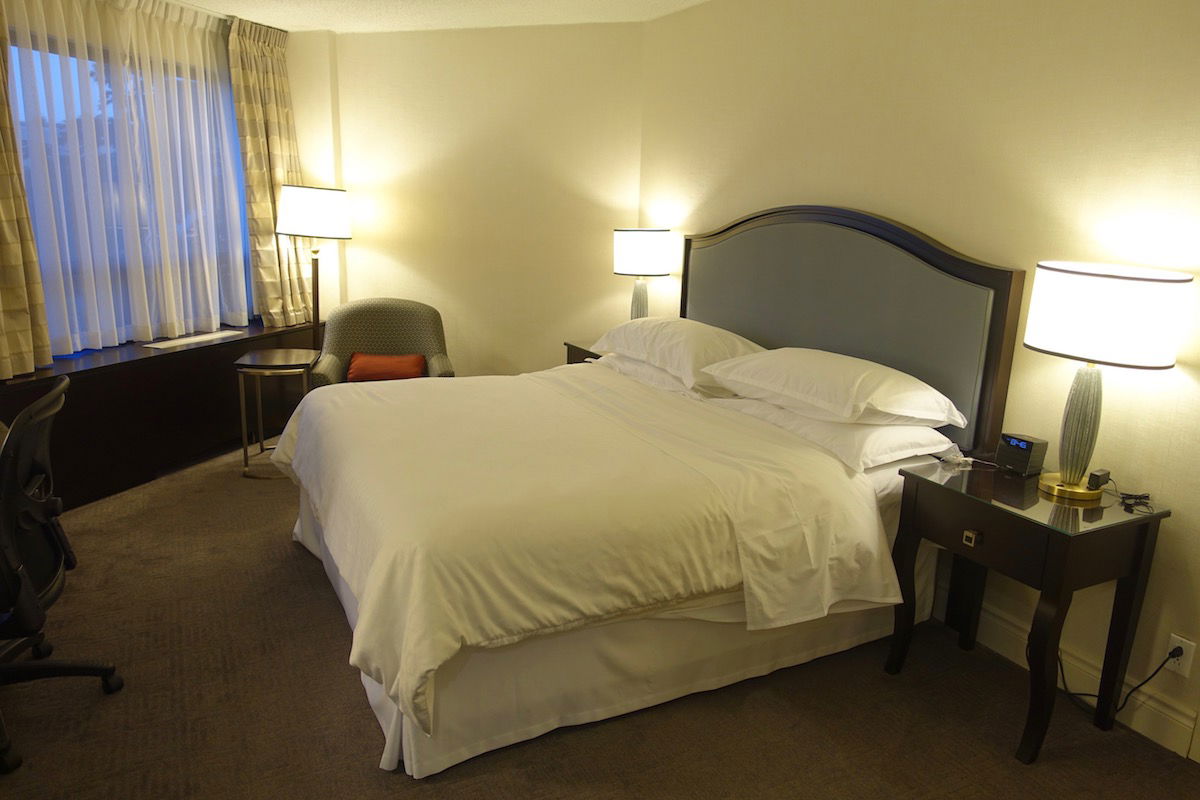 Then in Naples I decided to book the Renaissance Naples Mediterraneo, given that I'm a Marriott Platinum member. The paid rate was a reasonable 120EUR for my one night stay.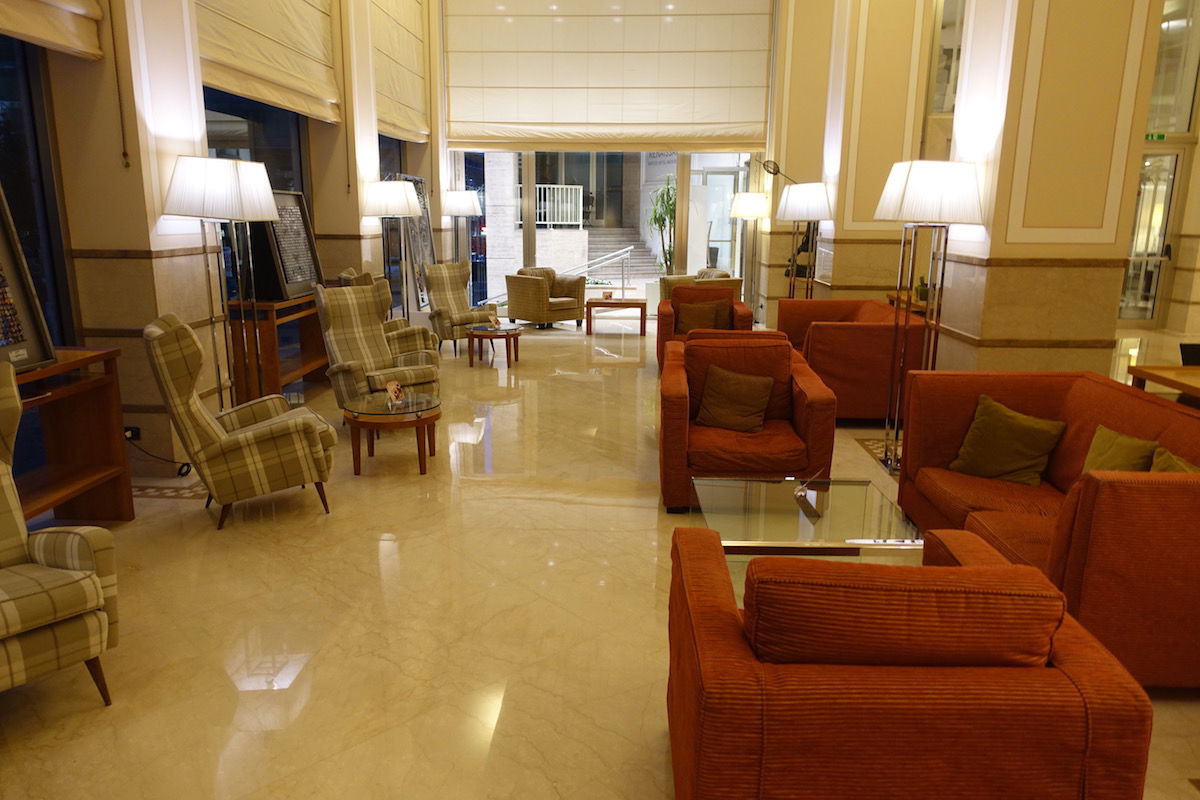 Then in New York I split my time. I booked my first two nights at the Hyatt Herald Square, given that it was super cheap, at just $117 per night (which is insane for NYC).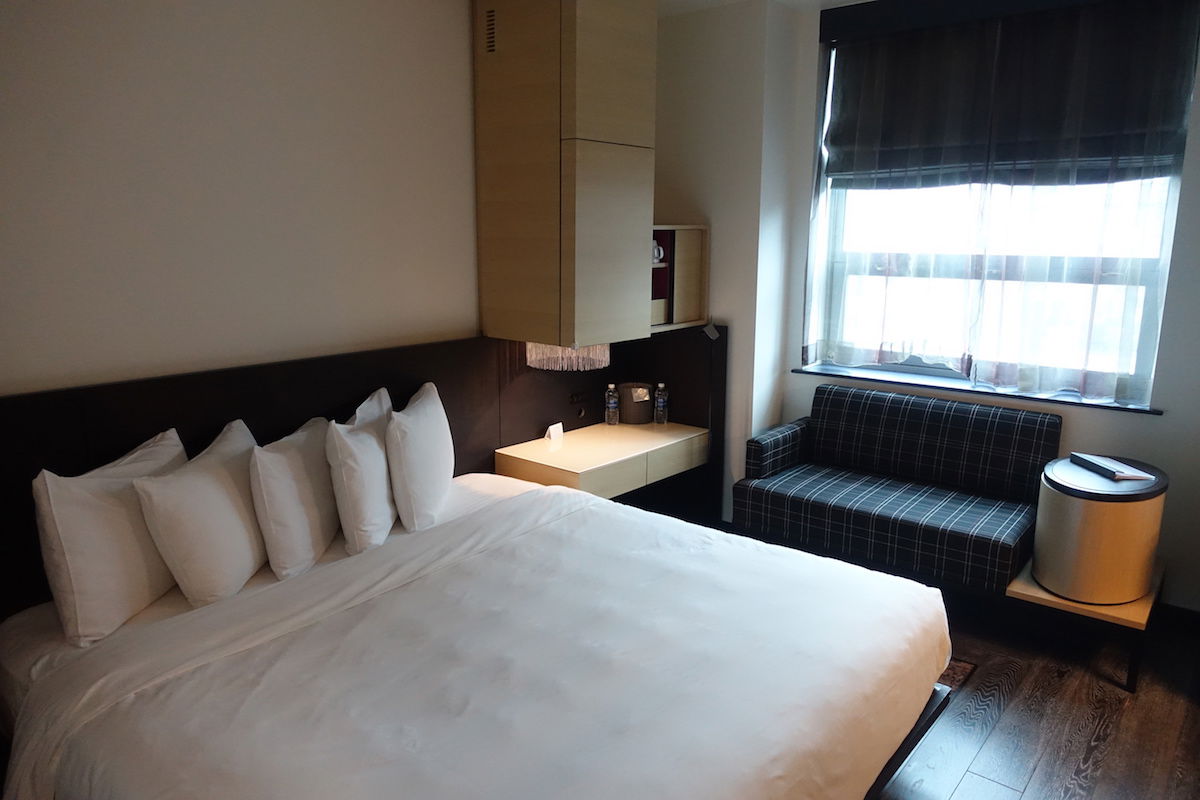 For the last night in New York I decided to book the EDITION. This is one of Marriott's higher end brands that I hadn't yet tried, and given Marriott's takeover of Starwood, I figured it was about time I experience this brand. Ford booked this for us through Virtuoso, and the rate was ~$400 for the one-night stay. That's pricey, but we booked it last minute, and paid rates around the city were expensive that day, so it wasn't that much more than other options.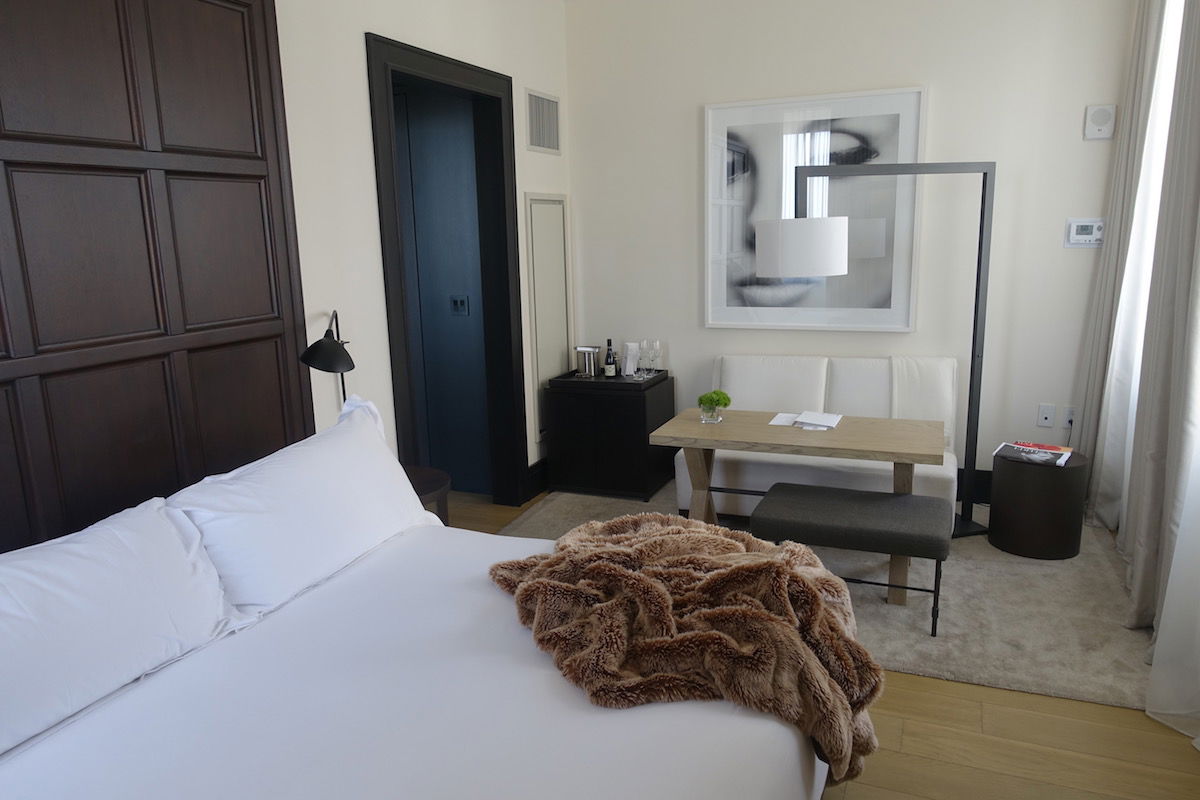 Bottom line
Of the three back-to-back trips I did in June, this one was the least crazy, as it involved a single transatlantic roundtrip. However, it allowed me to finally try Meridiana business class, which very pleasantly surprised me. Some of the hotels on this trip also really surprised me — some pleasantly, and some not so much — so stay tuned for that.
I'll roll out this report pretty quickly, and then next up is a report about my flights on Azores Airlines and Air France.
Thanks for reading!