---
While I spent the first two nights at the Hyatt Herald Square, I had one more night in the city for which Ford was joining me. For a long time I've been a Starwood loyalist, though given Marriott's takeover of Starwood, I've been making an effort to stay at more Marriott brands, so I can get a better sense of what to expect in the future.
One of Marriott's high end brands that I haven't stayed at is EDITION. As of now they have just a few locations (in London, New York, Miami Beach, Abu Dhabi, and Sanya), though the hotels look gorgeous, so I was keen to check one out.
This worked quite well for the tail end of my time in NYC, given that the EDITION was within walking distance of the Hyatt.
The EDITION can be booked for 60,000 Marriott Rewards points per night, or 20,000 Starpoints per night, given that Starpoints convert into Marriott Rewards points at a 1:3 ratio. That's an excellent value on points, given that Starwood's top properties in the city cost significantly more points.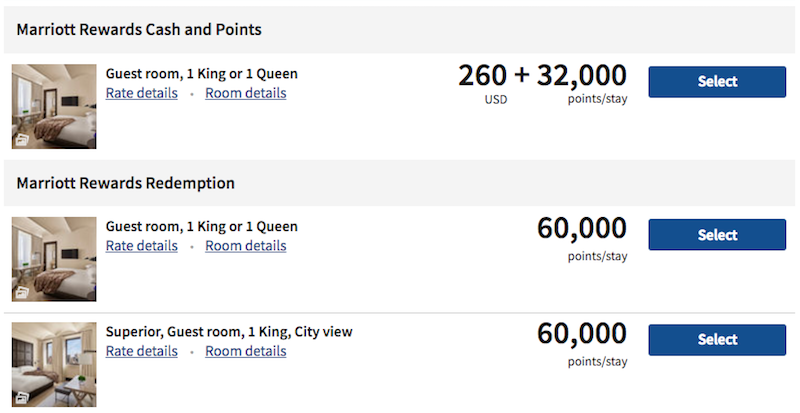 However, we decided to book a paid stay through Virtuoso, given that we were staying for just one night. The paid rate was ~$400 and included a $100 property credit plus breakfast, so it seemed like the better deal.
For booking the EDITION through Virtuoso you receive:
Upgrade at time of booking, subject to availability
Complimentary continental breakfast for two daily for duration of the stay
$100 USD equivalent Resort or Hotel credit to be utilized during stay (not combinable, not valid on room rate, no cash value if not redeemed in full, applicable in Lobby lounge, room service, mini bar, parking , and spa)
Complimentary Wi-Fi
Early check-in/Late check-out (subject to availability)
We checked into the EDITION at around 4PM. The entrance is somewhat hidden, as it's off of 24th Street rather than off Madison Avenue (which is where I assumed it would be based on the map).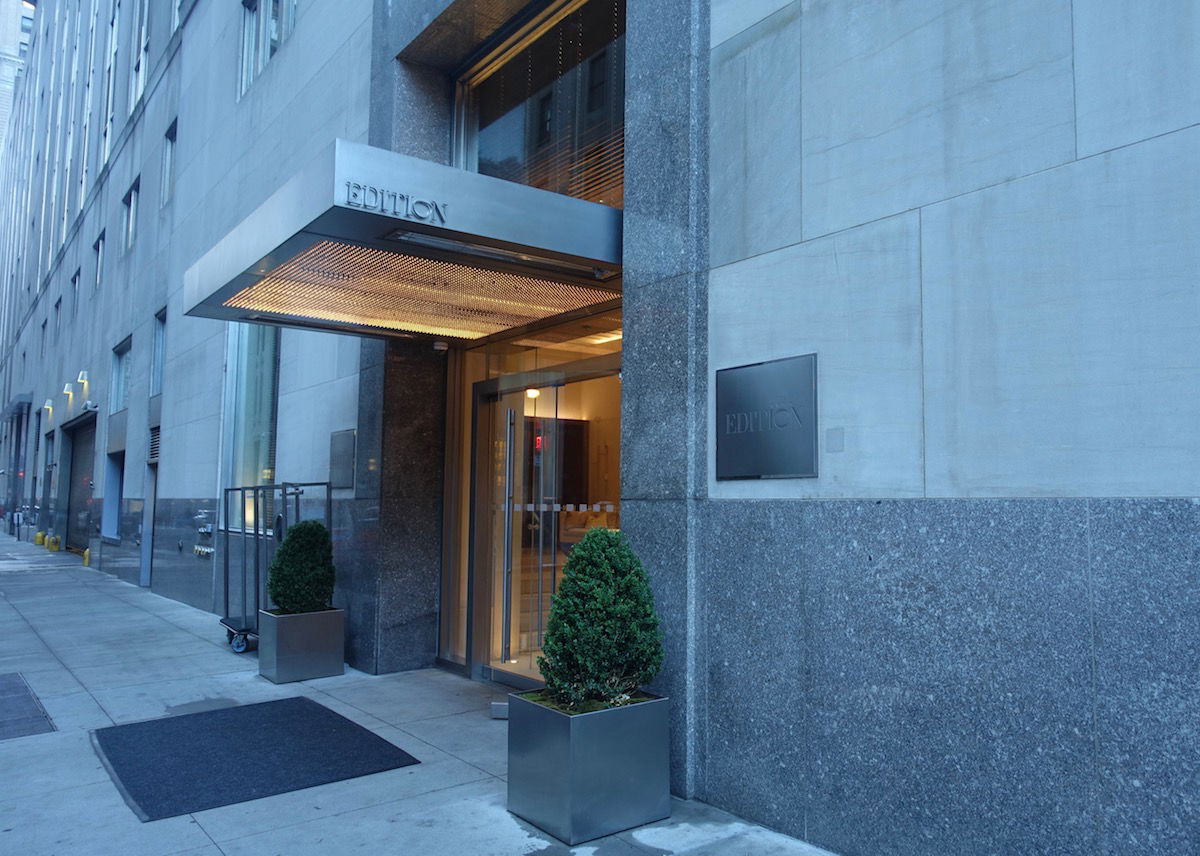 New York City EDITION exterior
The public areas of the hotel were gorgeous. Inside the entrance and to the left was the reception and concierge desk, while to the right was the lobby bar, which I'll talk more about in a bit.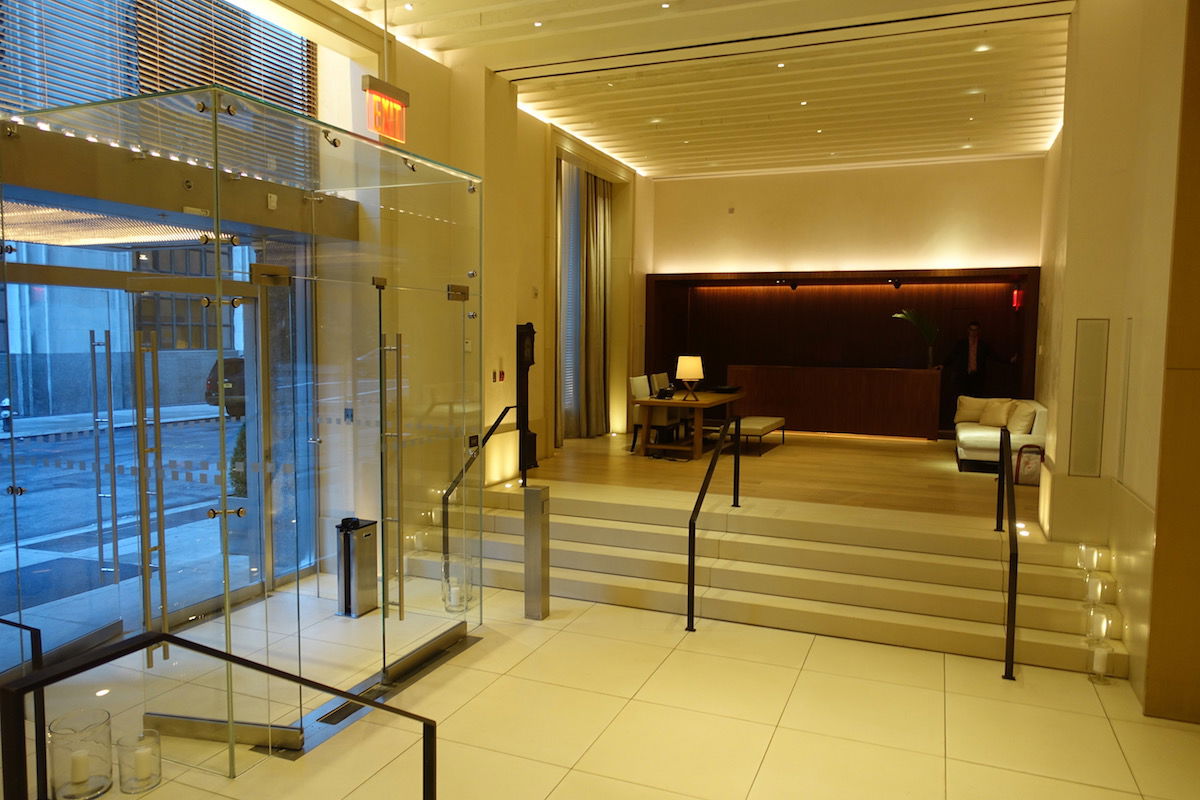 New York City EDITION reception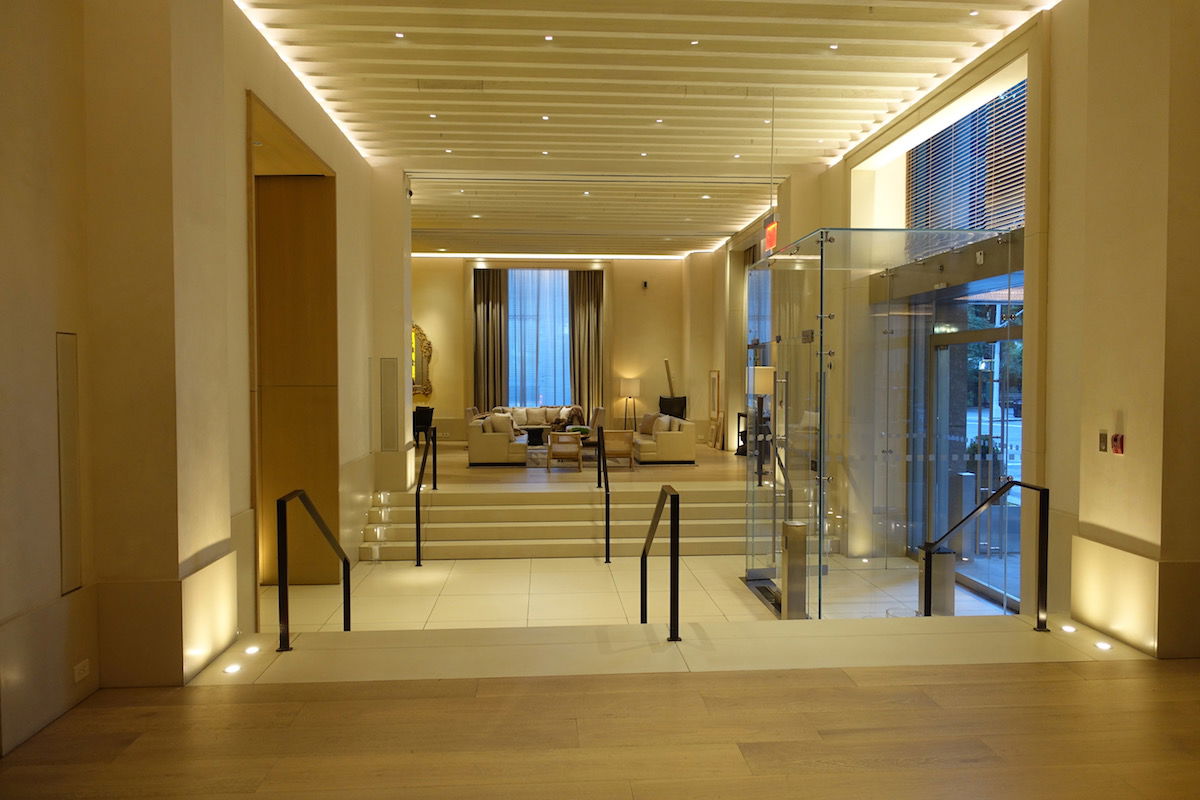 New York City EDITION lobby
The check-in process was quick, but could best be described as cold. The associate didn't say a word until after he pulled up the reservation, so I said "hi, checking in please," handed him my ID and credit card, and then there was maybe 30 seconds of silence before he said anything. That's not what you expect at a luxury hotel.
The first thing he said is "we've gone ahead and given you a nice upgrade to a deluxe king room at no extra charge." Maybe this is just semantics, but that sort of rubs me the wrong way. I'm a top tier elite member and booked though a program that entitles me to an upgrade.
I expect to be told I received an "upgrade at no extra charge" if I'm staying at a hotel where I have no status and I just made a random booking, and they just happened to upgrade me.
This is something I appreciate about Hyatt and Starwood — they typically go out of their way to acknowledge your elite tier, explain the upgrade you're entitled to, and then explain what you've been upgraded to.
The guy didn't in any way acknowledge my status, so I'm not sure if my Marriott Rewards Platinum number was on there correctly or not, because an upgrade to a "deluxe" room didn't seem like much. So while it might seem minor, I feel like a better way to phrase it would be "thanks so much for being a Platinum member, we've gone ahead and upgraded you to one of our deluxe rooms."
He also explained that for booking through Virtuoso we received a free continental breakfast and a $100 hotel credit, but that it couldn't be used in the hotel's Clocktower restaurant. So you could basically use it for room service or the lobby lounge, which is pretty limiting. I get that restaurants within hotels are typically owned separately, but a majority of hotels can work out a deal with them so that these credits can be used there.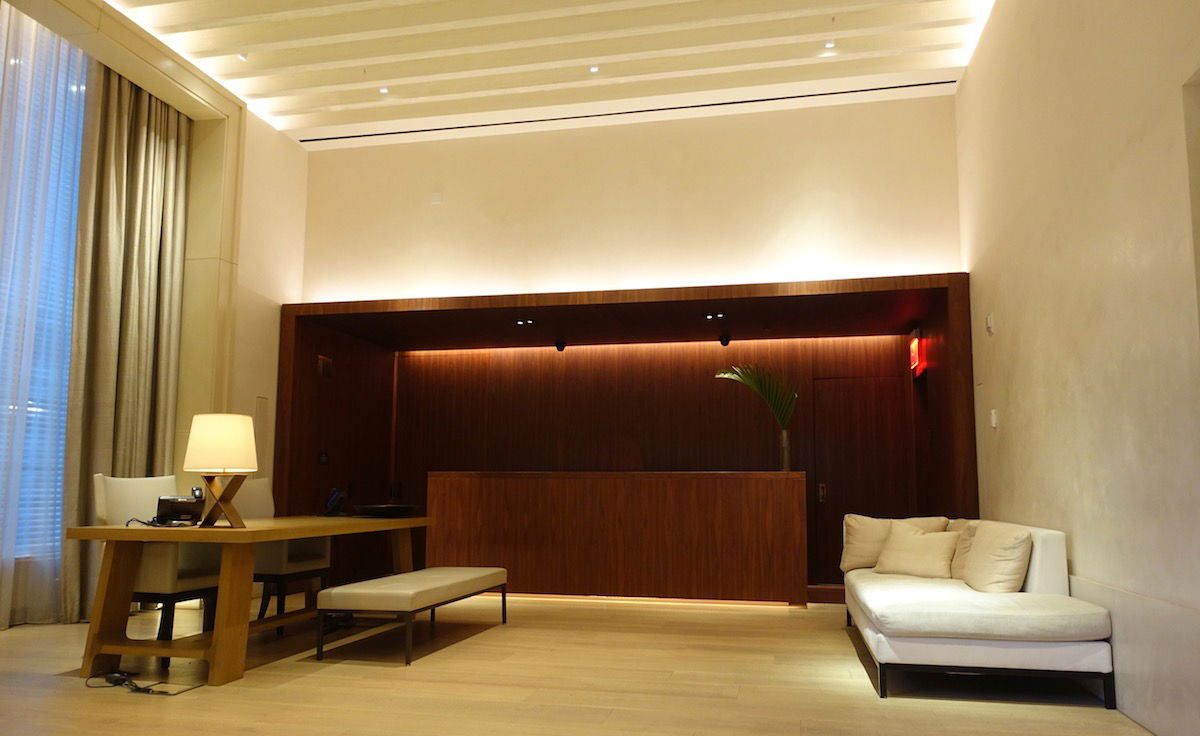 New York City EDITION reception
Soon enough we had a key to our 24th floor room. The hotel has an elevator system where you enter the floor you're going to, and then it tells you which elevator to use, so you don't enter the floor number after getting in the elevator.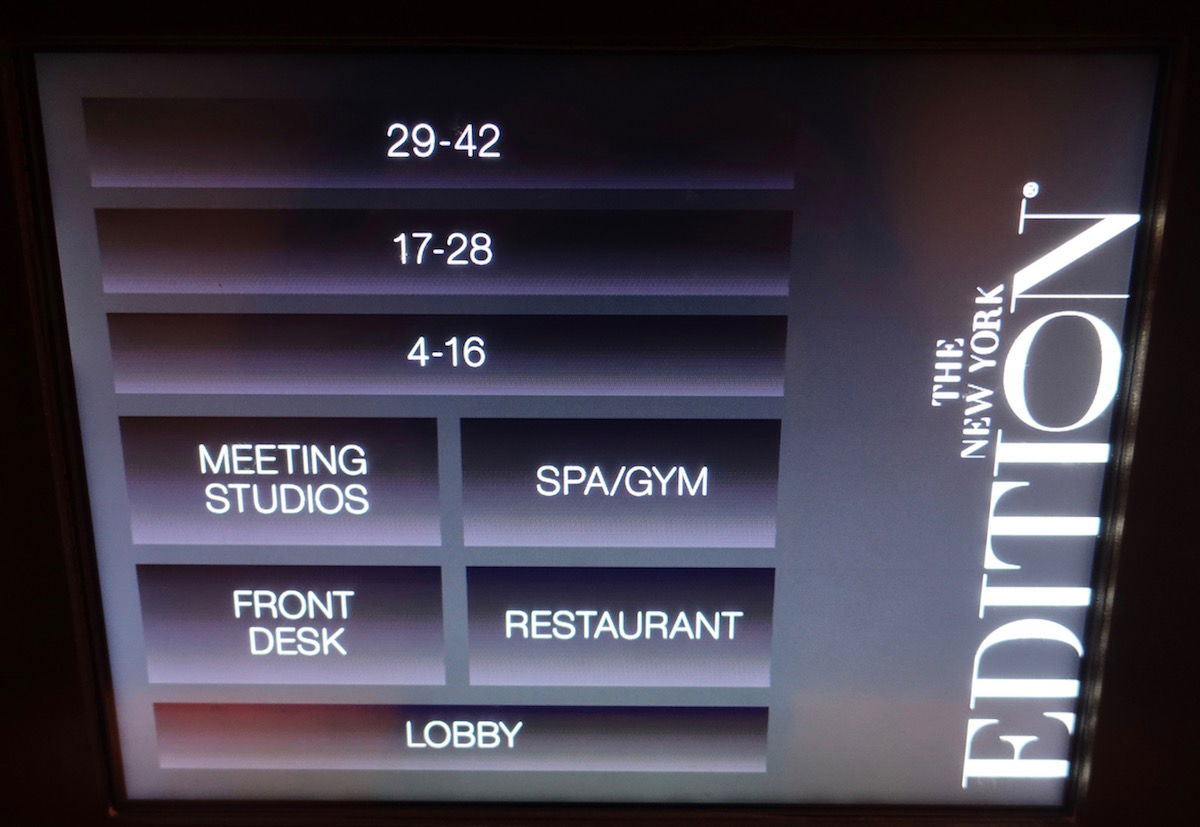 New York City EDITION elevator controls
Once on the 24th floor we exited the elevator and turned right, and our room was at the end of the hallway.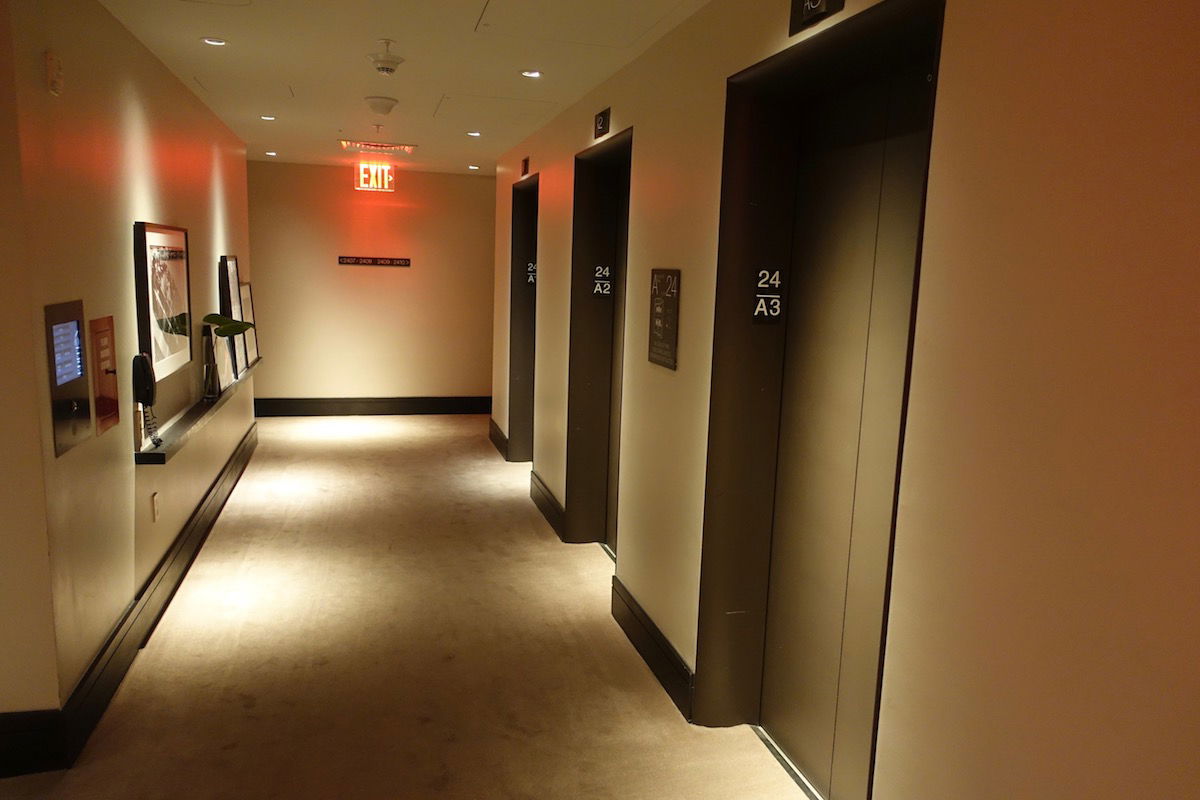 New York City EDITION hallway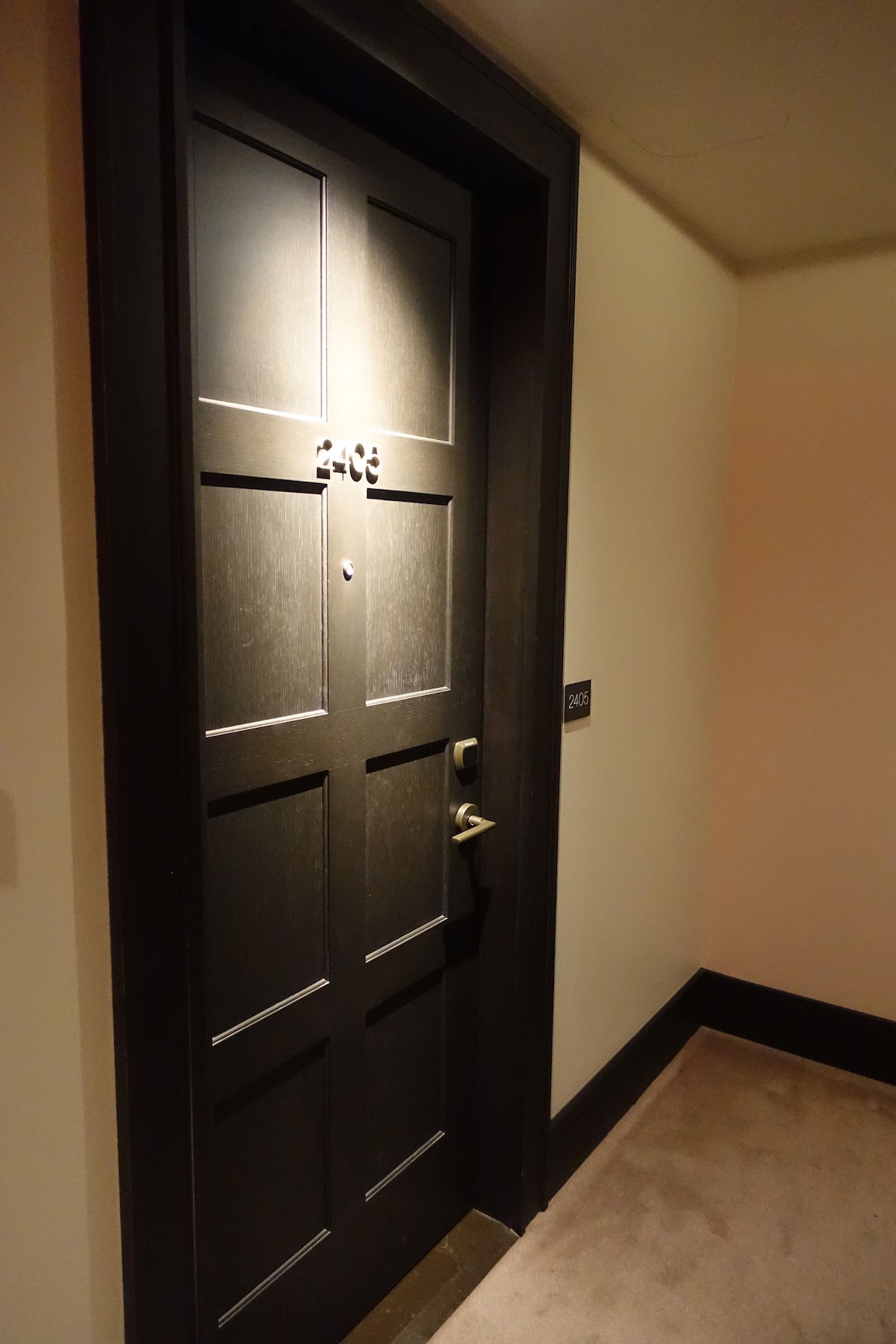 New York City EDITION room exterior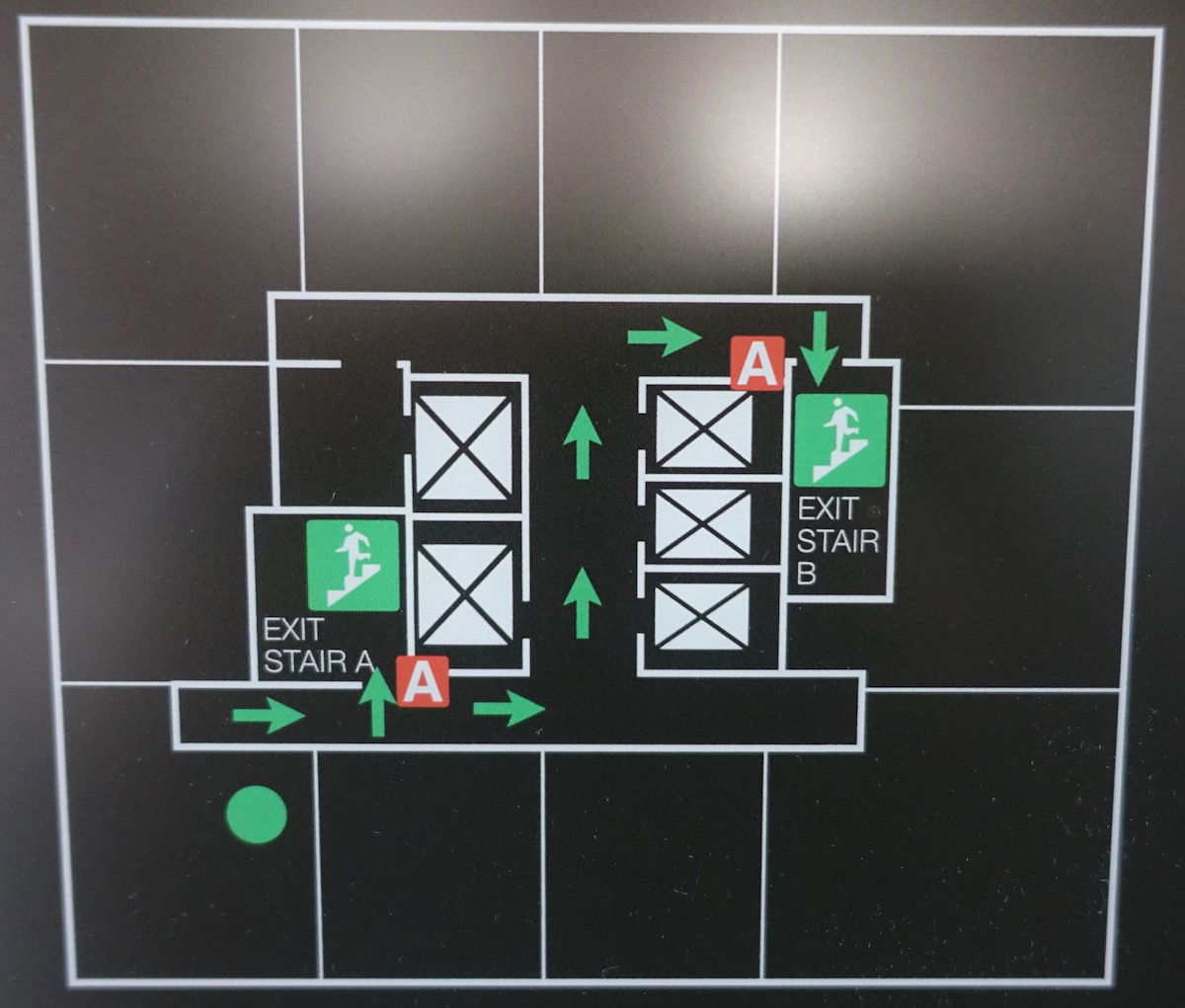 New York City EDITION floorplan
The room was a good size for NYC. Inside the entrance was a hall leading to the bedroom, and to the right was the door to the bathroom.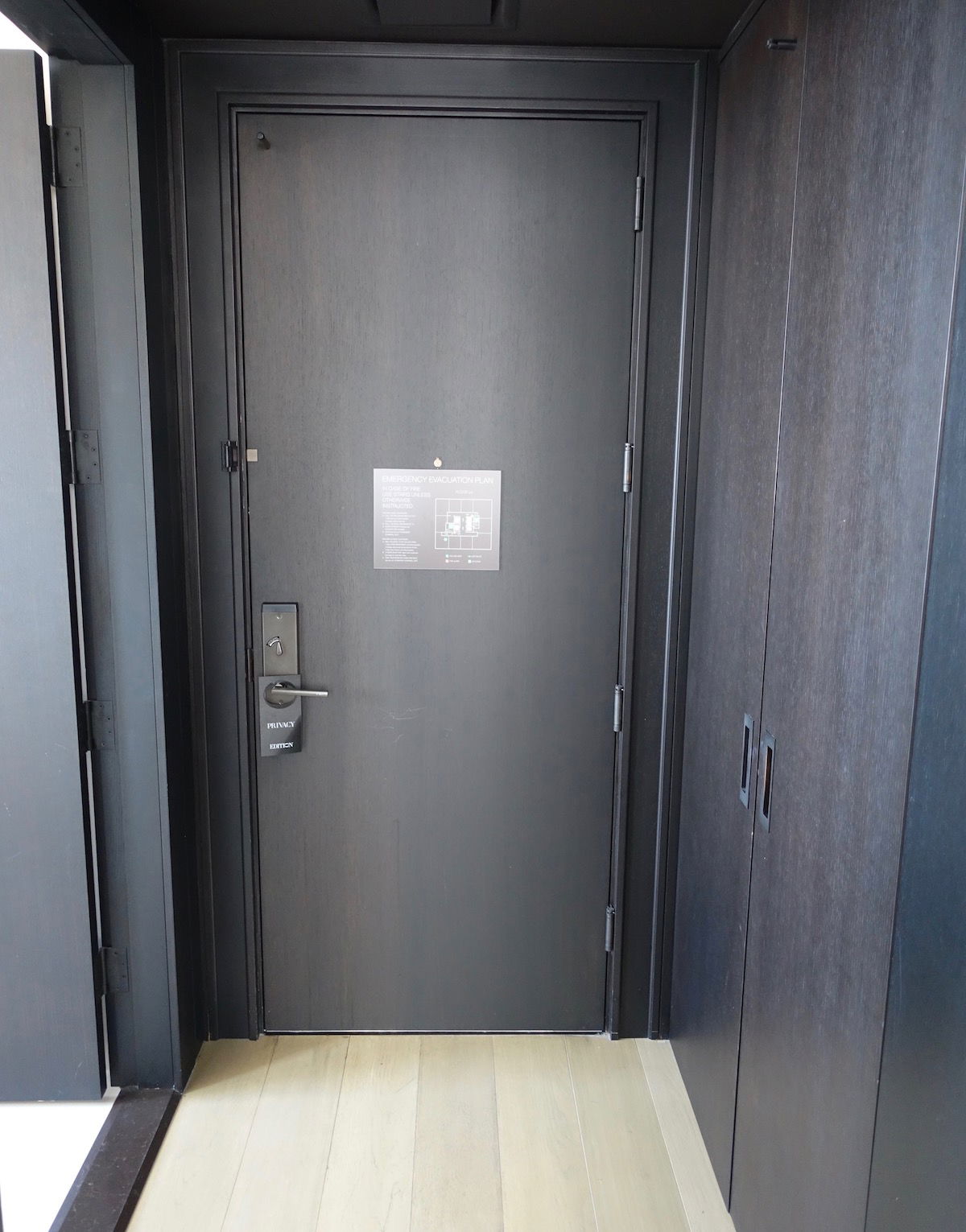 New York City EDITION deluxe king room entryway
The room itself was gorgeously designed, I thought.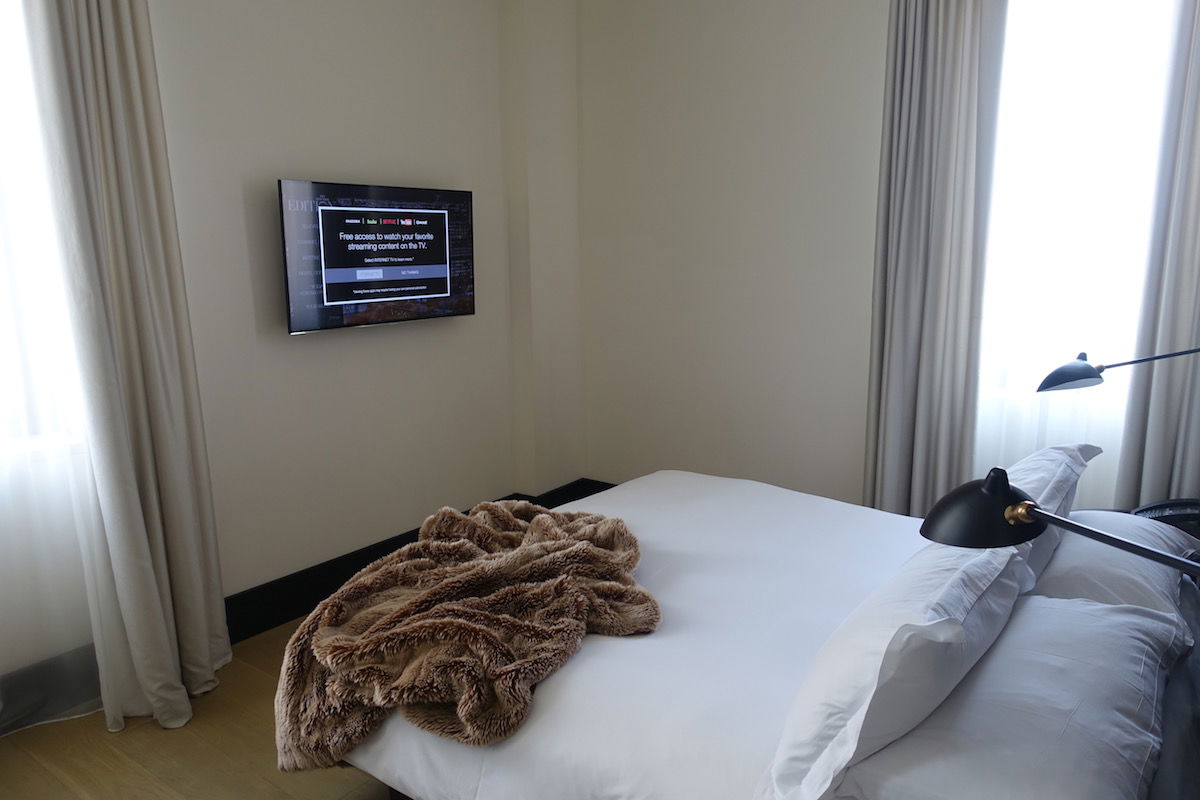 New York City EDITION deluxe king room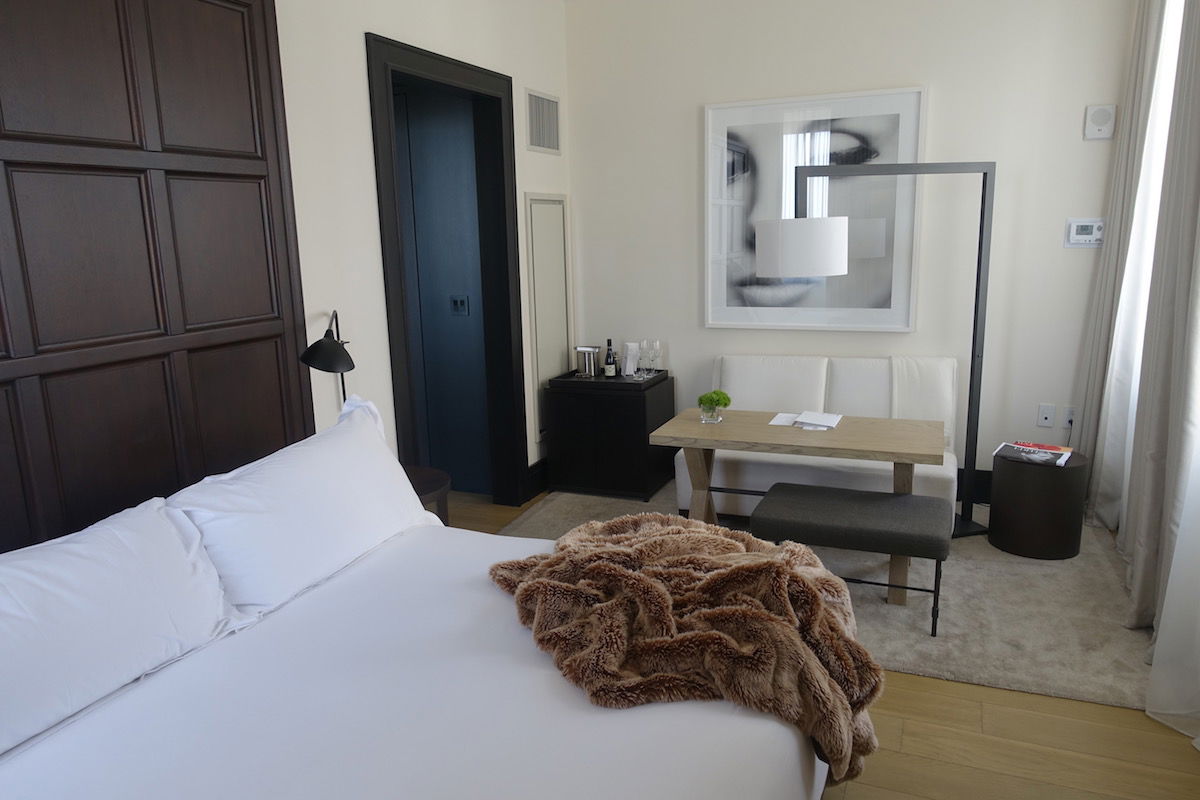 New York City EDITION deluxe king room
There was a comfortable king size bed with an especially plush mattress and big pillows.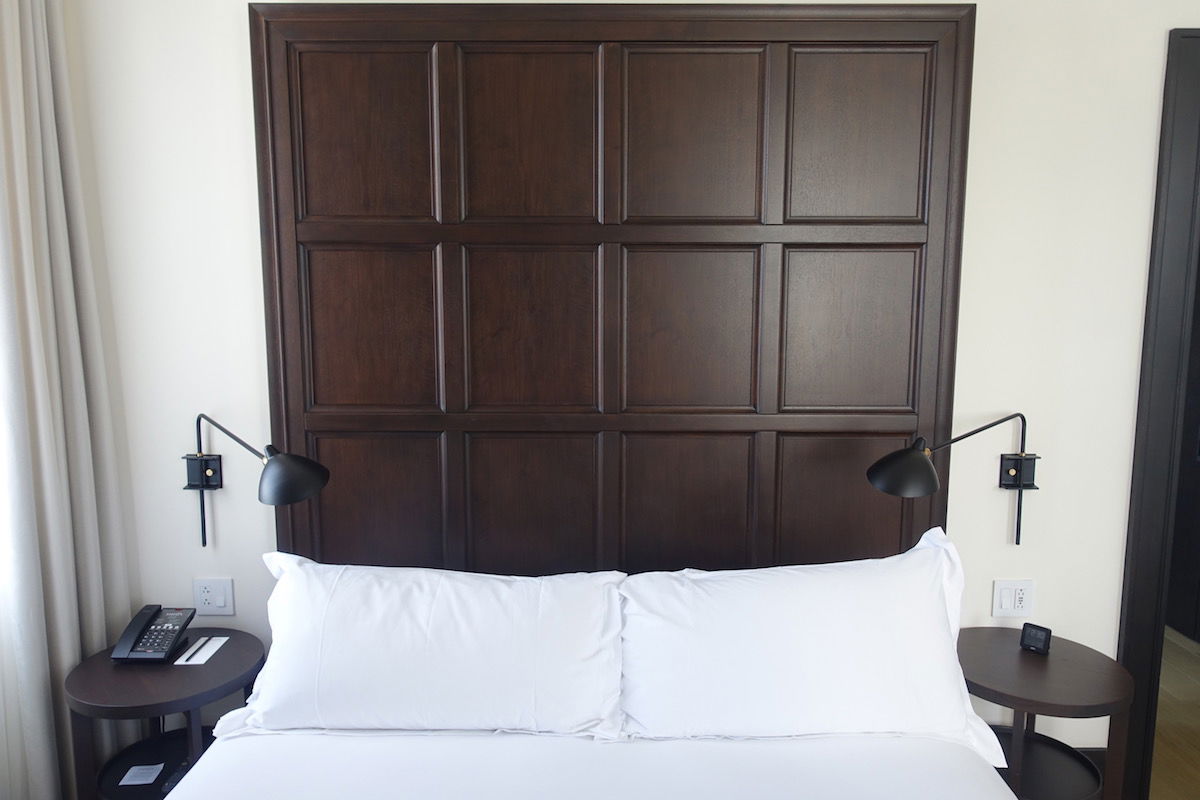 New York City EDITION deluxe king room
While the room didn't have a desk, it did have a very comfortable couch and table, from which I could easily imagine working all day.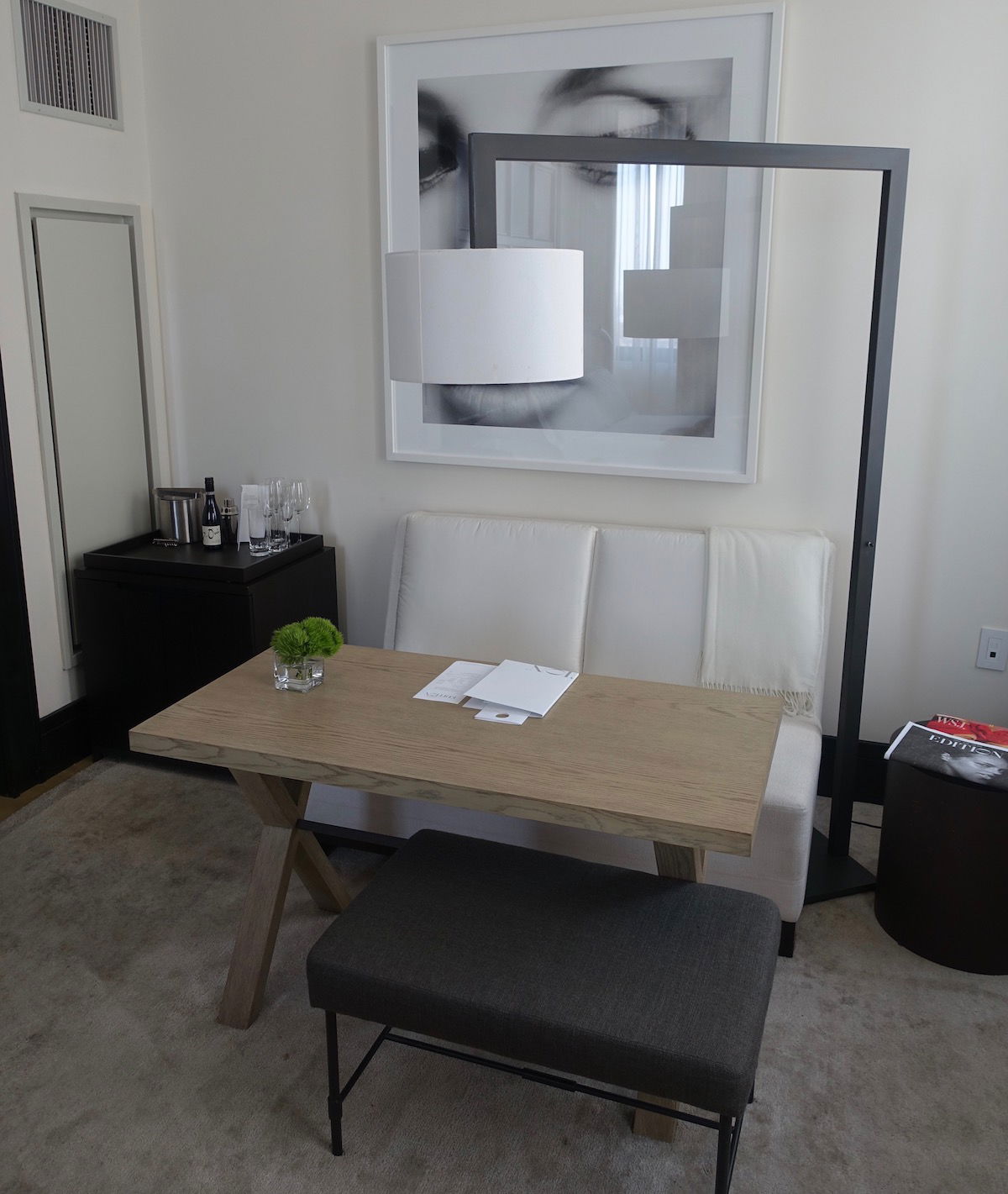 New York City EDITION deluxe king room sitting area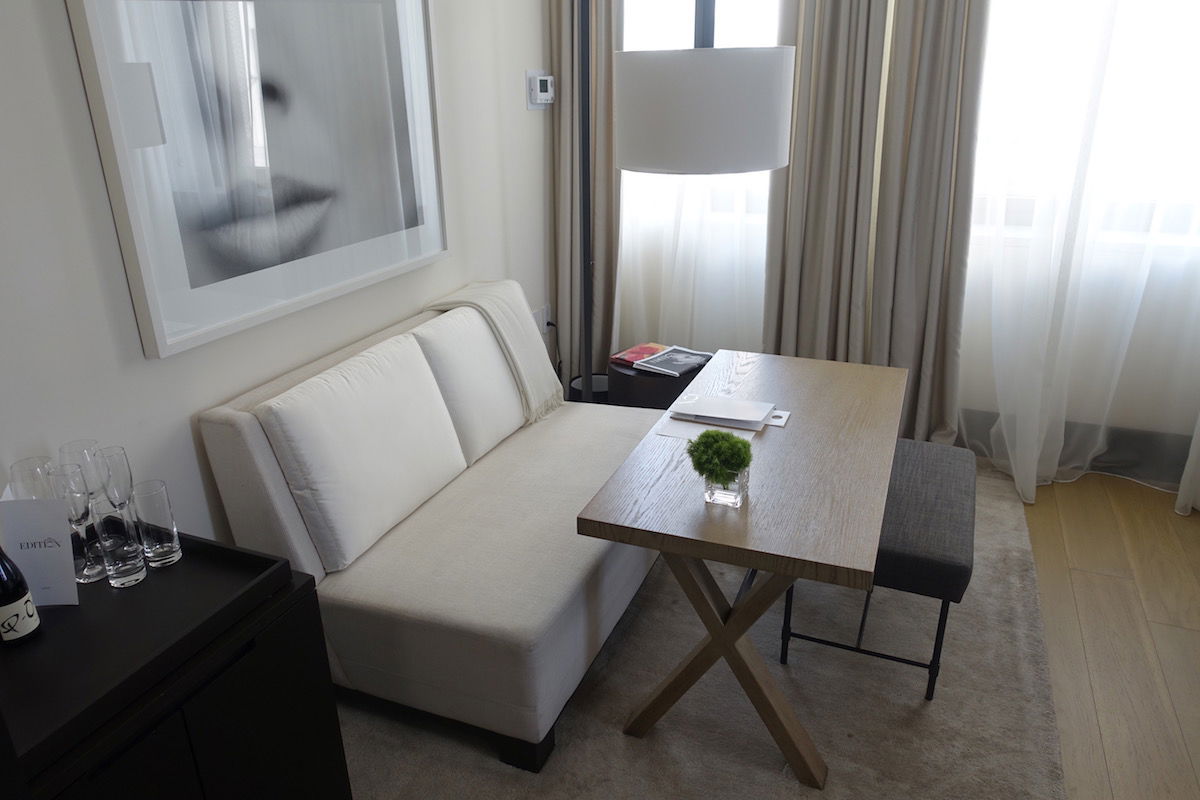 New York City EDITION deluxe king room sitting area
Next to the couch was a very well stocked minibar, which even had Krug champagne.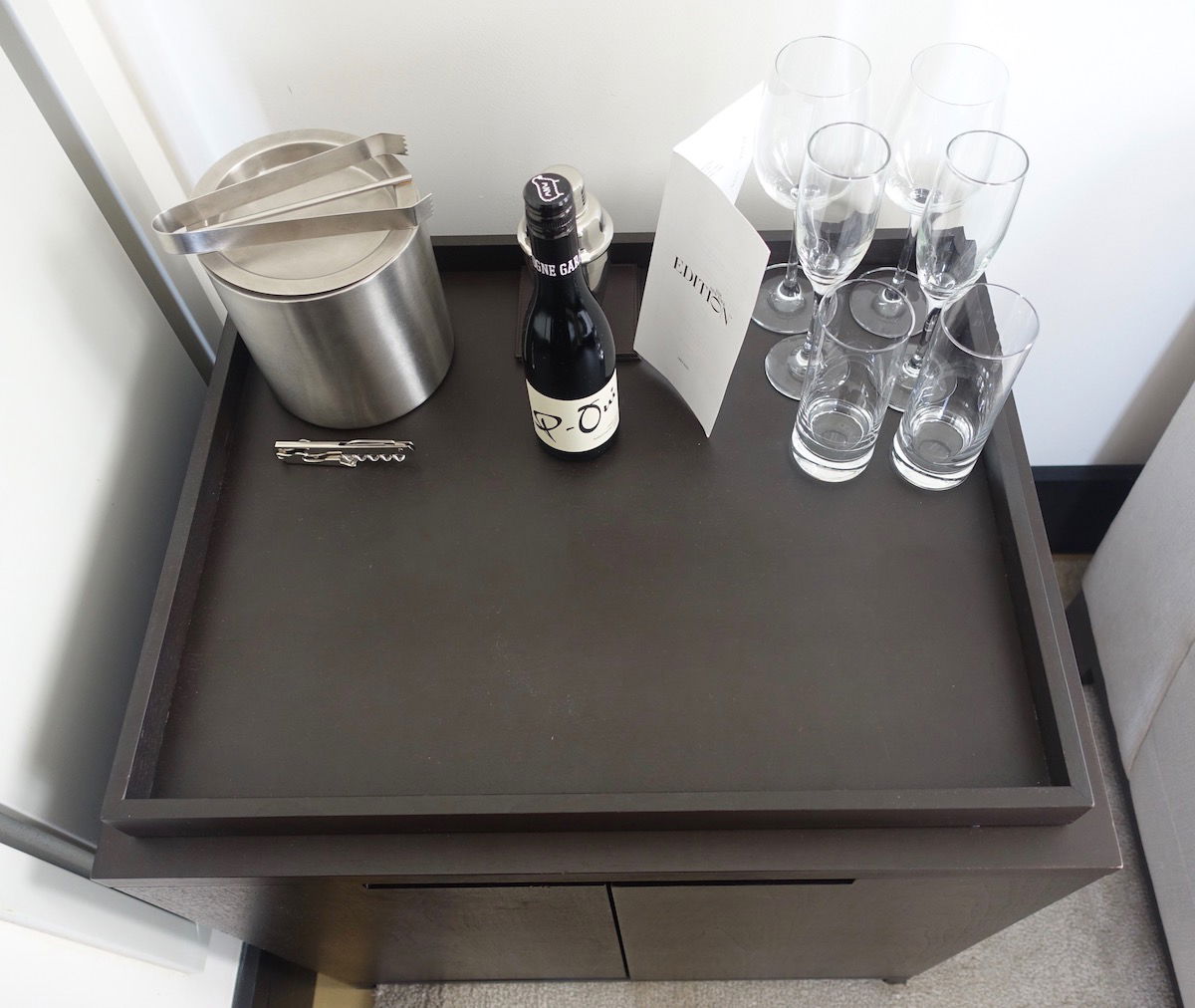 New York City EDITION deluxe king room minibar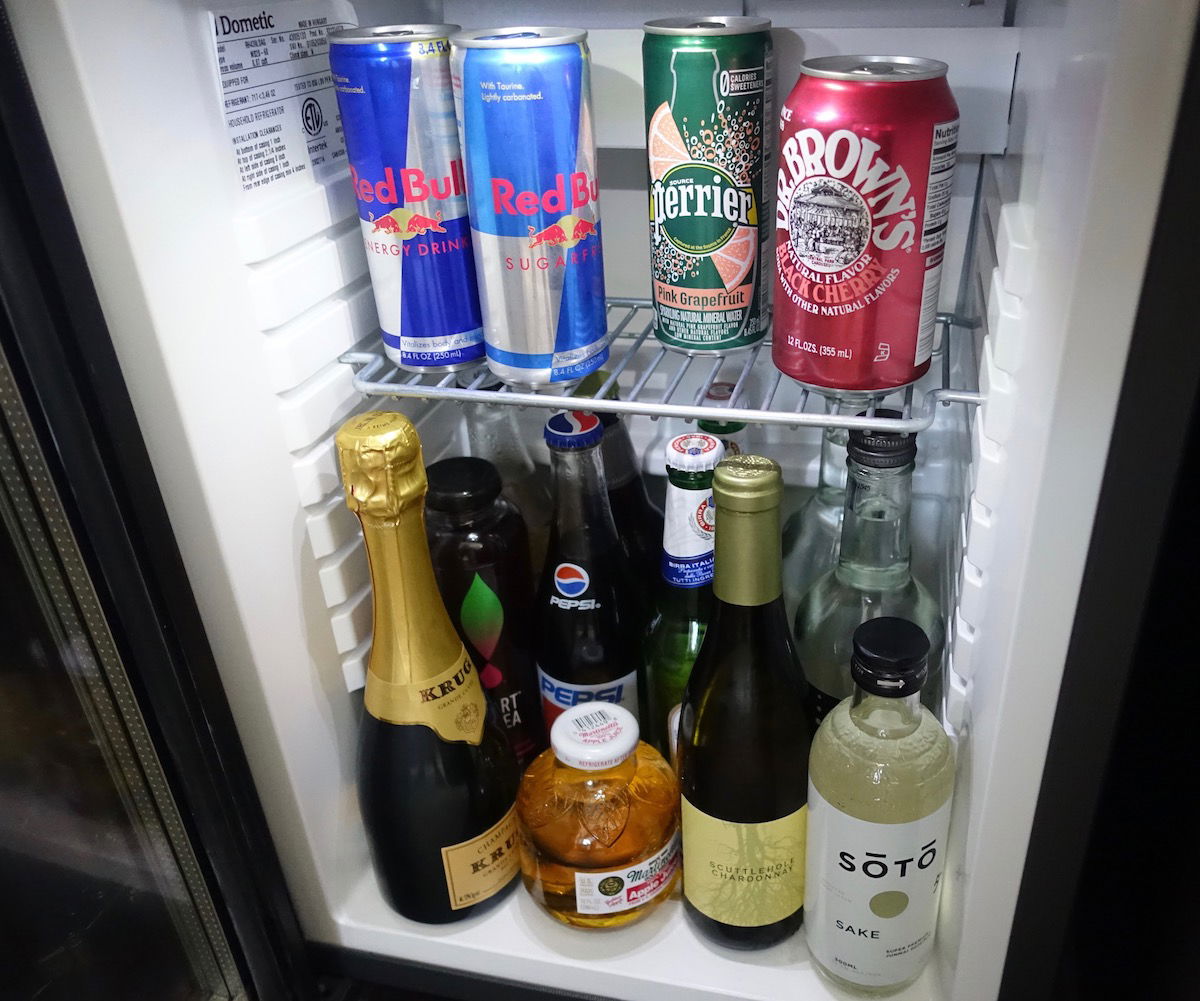 New York City EDITION deluxe king room minibar
The bedroom had gorgeous views, including of the Empire State Building in the distance.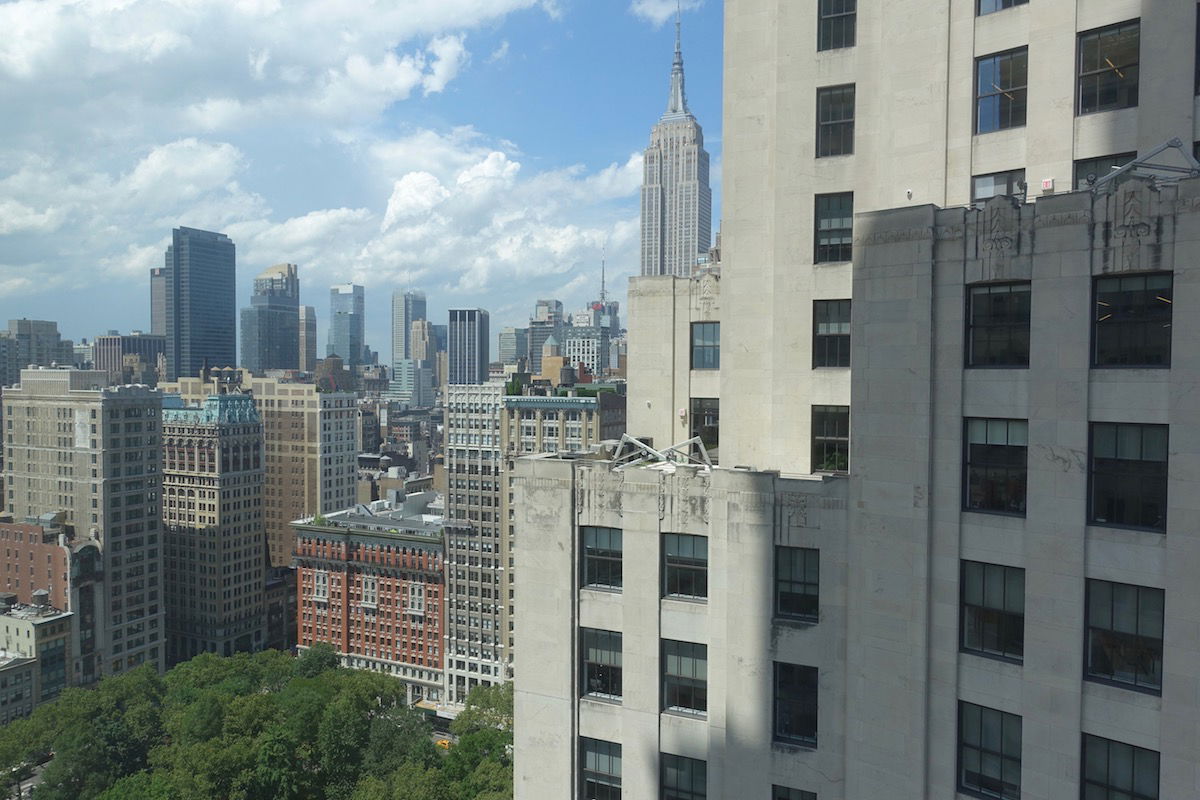 New York City EDITION deluxe king room view
The bathroom was back near the entrance, and was large and minimalist. Very minimalist.
There was a single sink, behind that was the walk-in shower, and next to the shower was the toilet. In general I prefer a bathroom with a bit more privacy, but I also appreciated the minimalist design.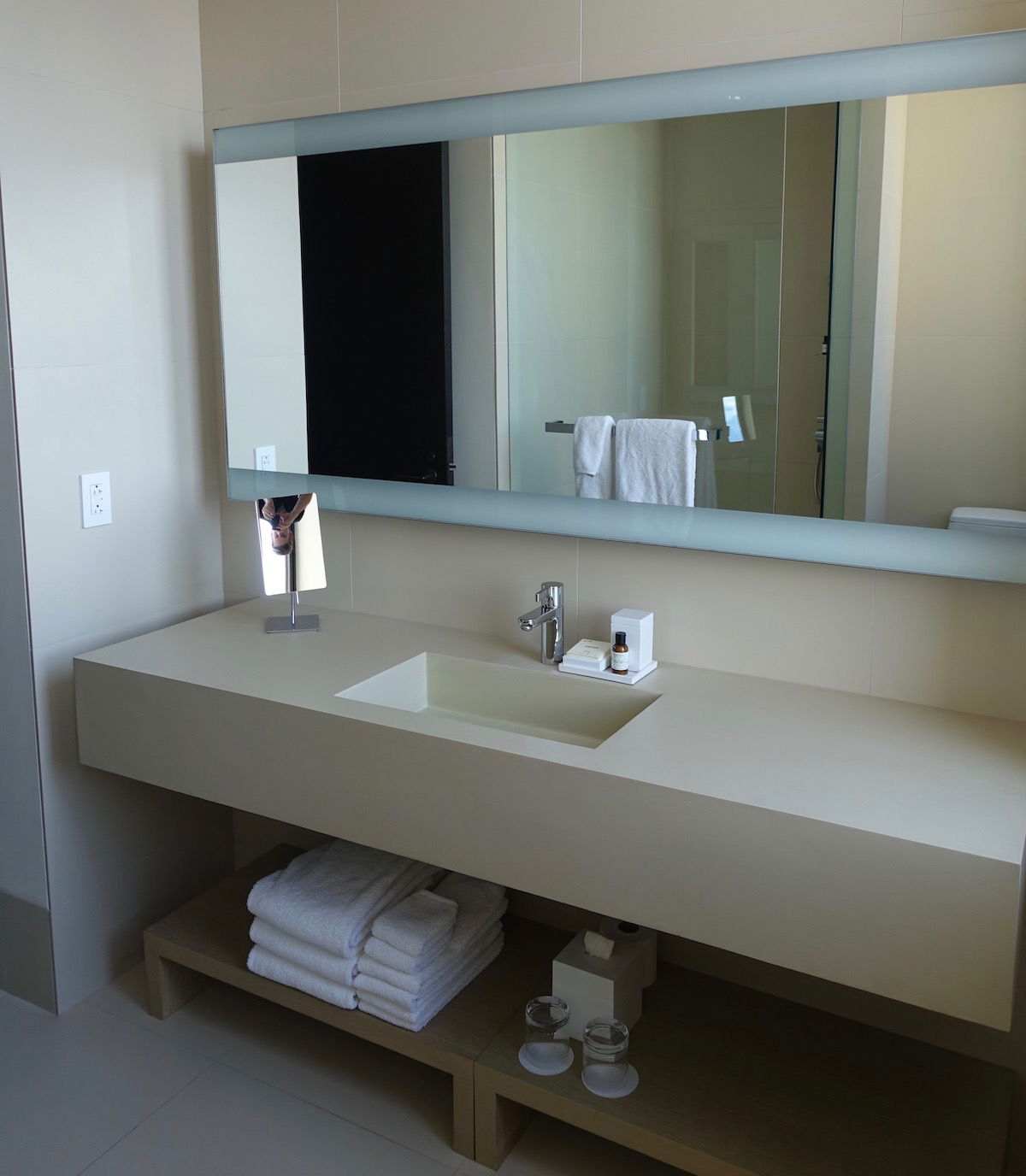 New York City EDITION deluxe king room bathroom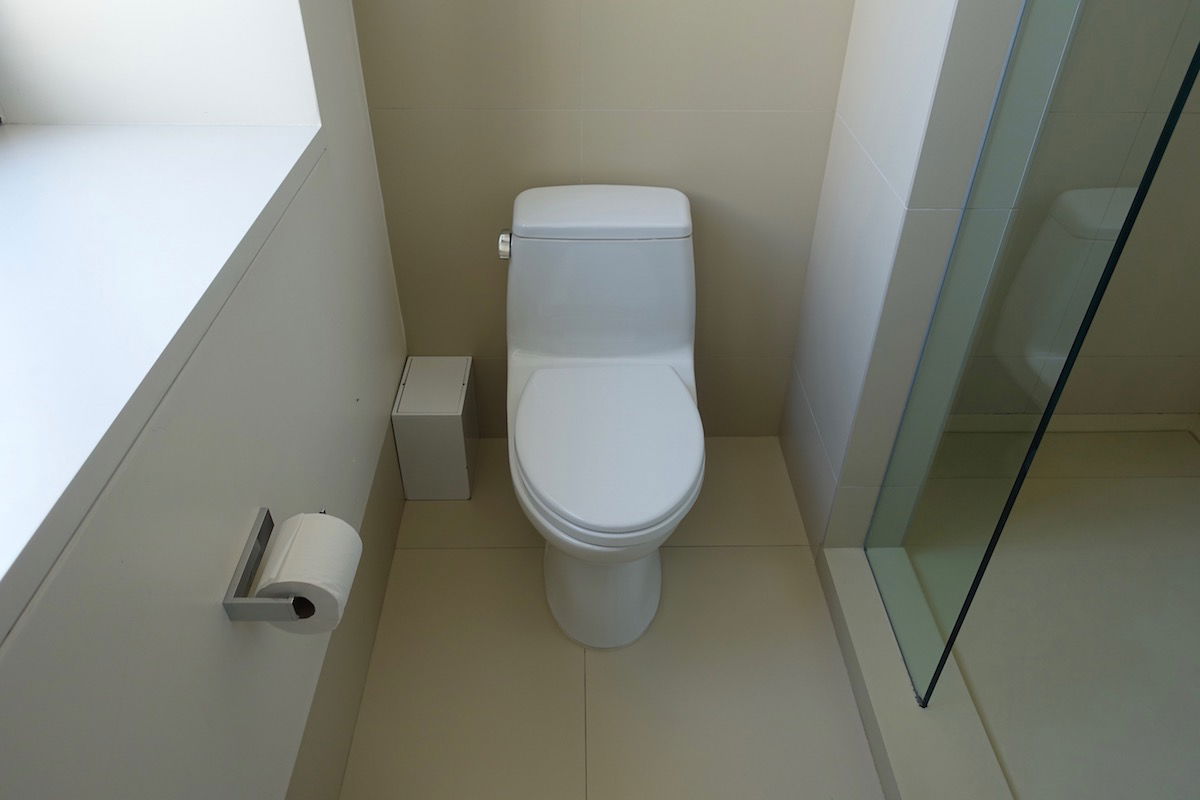 New York City EDITION deluxe king room toilet
The shower had both a rainforest showerhead and a handheld one.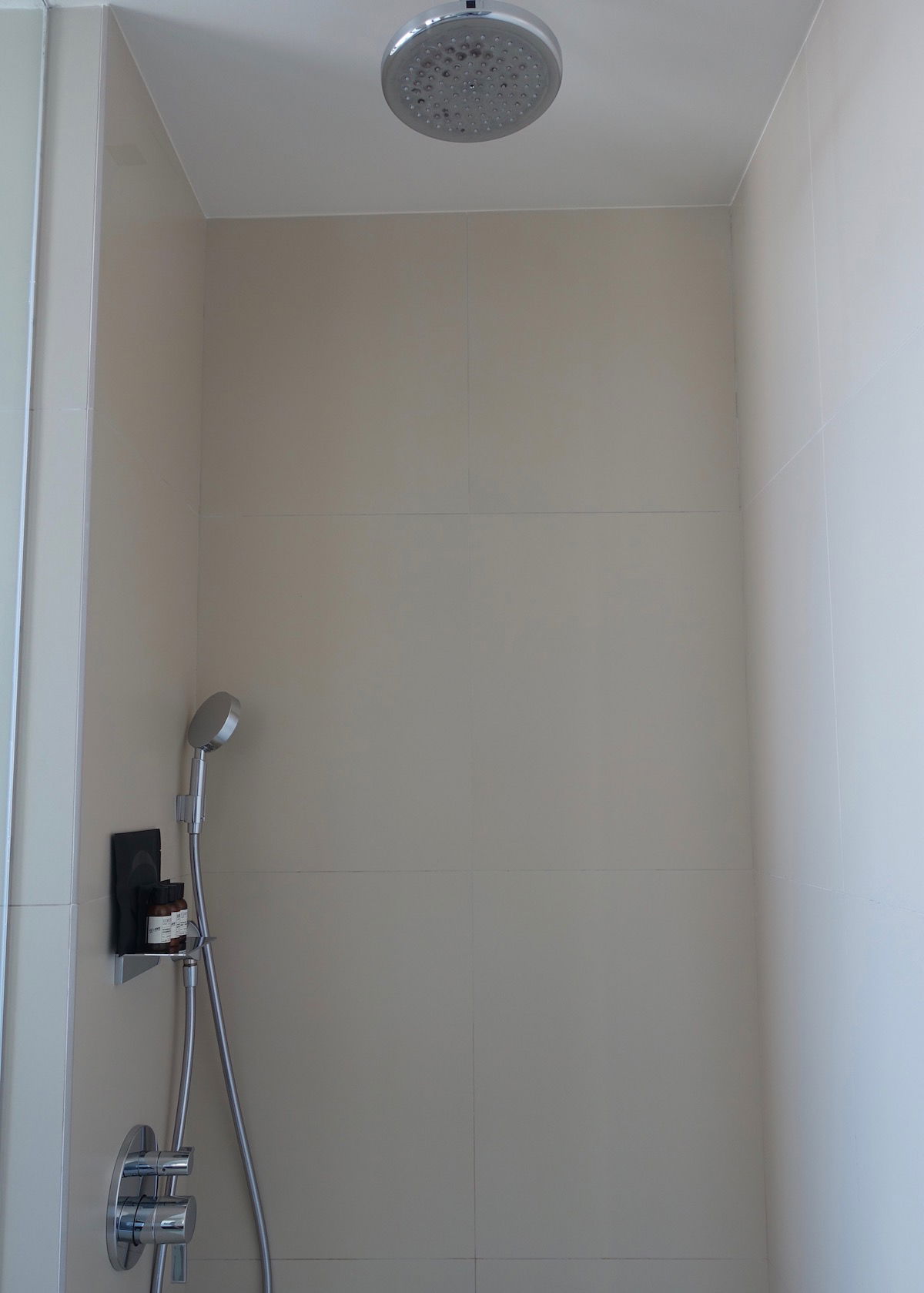 New York City EDITION deluxe king room shower
Toiletries were provided by Le Labo, and were excellent.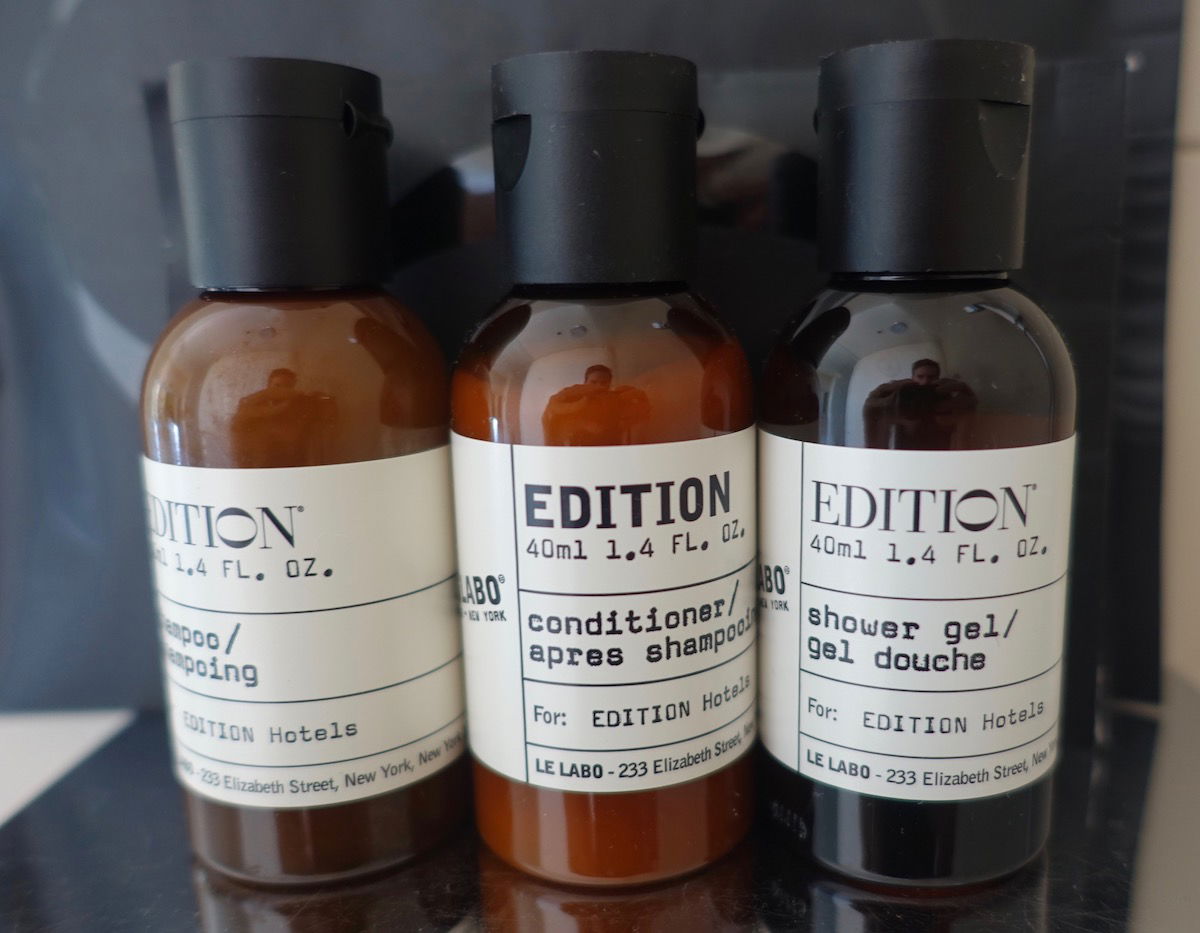 New York City EDITION Le Labo toiletries
The bathroom also had great views.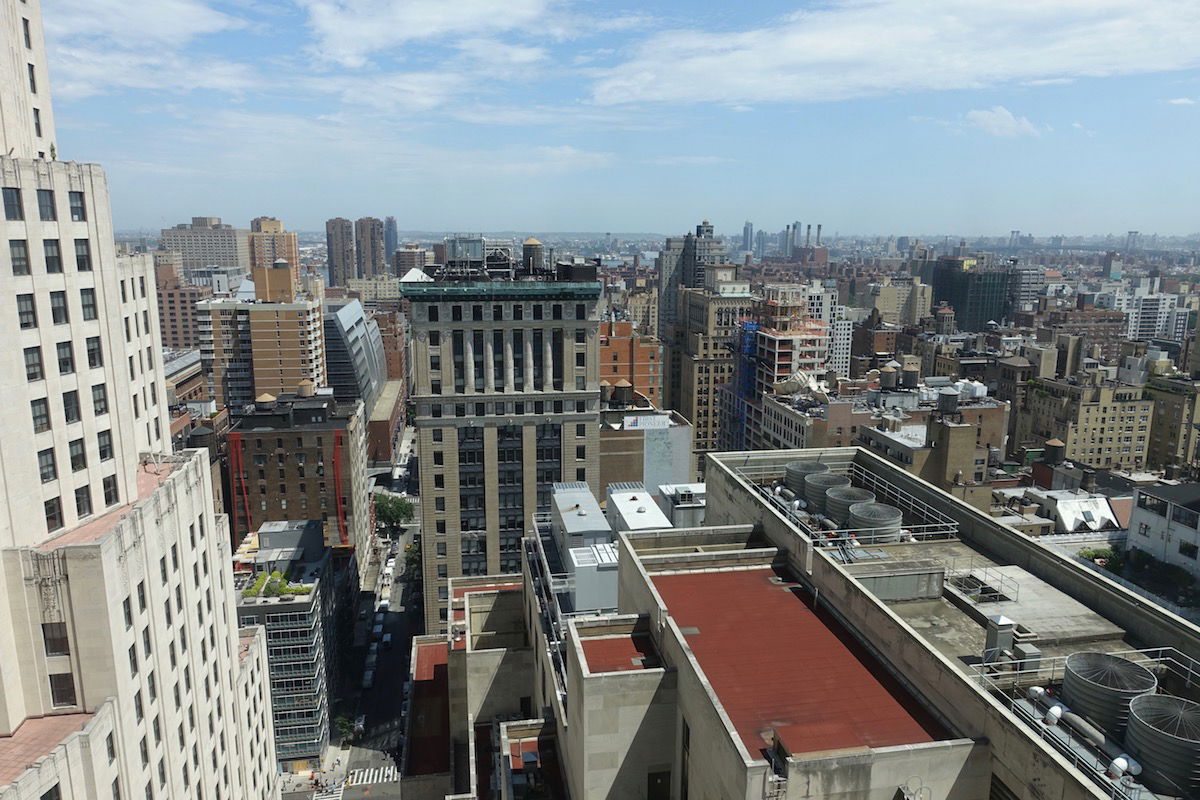 New York City EDITION deluxe king room view
Shortly after getting to our room we were brought a hot pretzel with mustard, which seems to be a standard welcome amenity here. That's a cute, unique touch, in my opinion.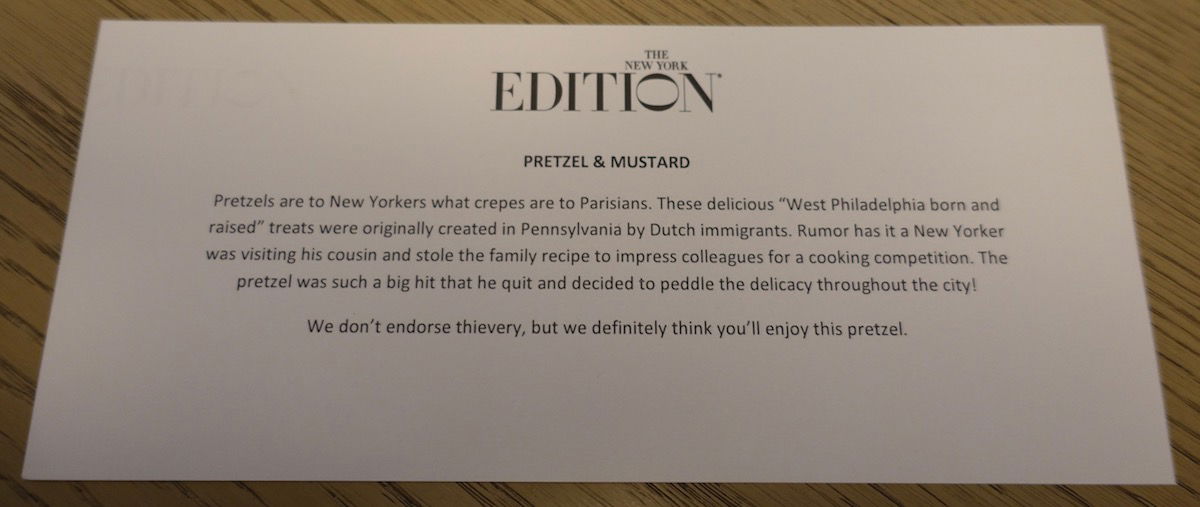 New York City EDITION welcome pretzel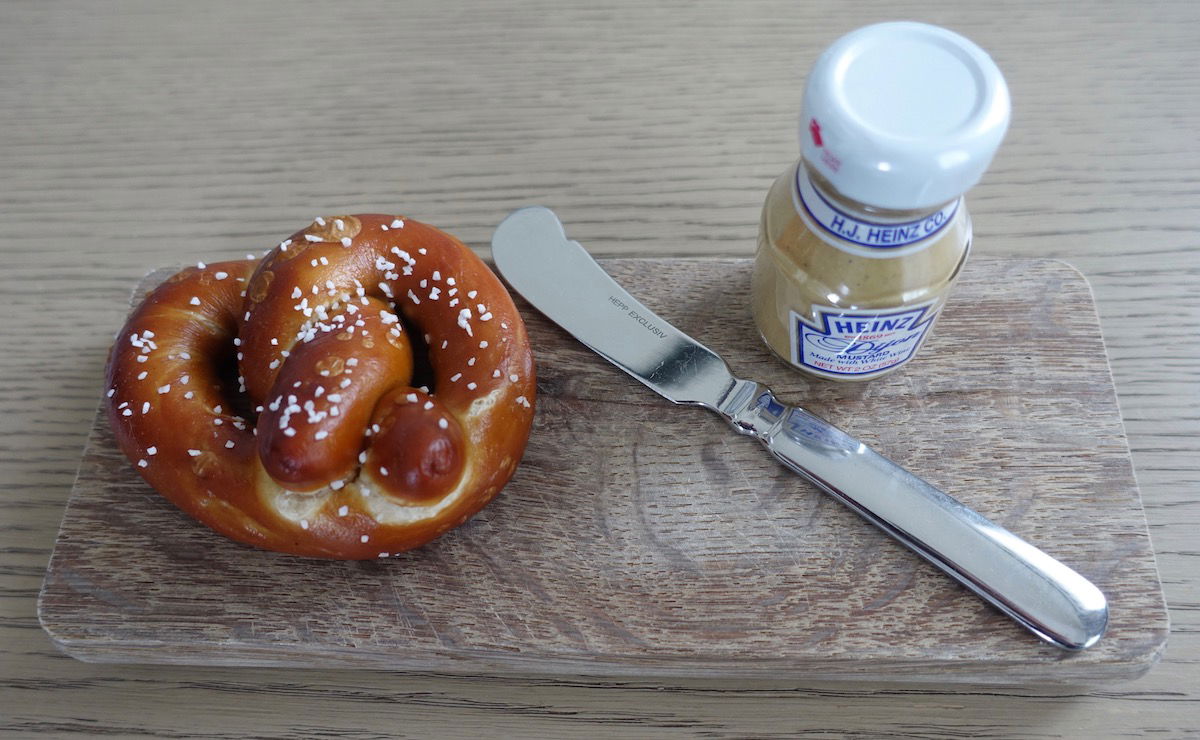 New York City EDITION welcome pretzel
I had quite a bit of work to do and we had the $100 food & beverage credit to spend, so we decided to order dinner to the room. I had a chicken caesar salad, while Ford had a chicken sandwich. Along with two Diet Cokes, that totaled $100. Even by NYC standards I found that to be ridiculous, and it really puts into perspective that at some hotels a $100 credit is worth maybe ~$30.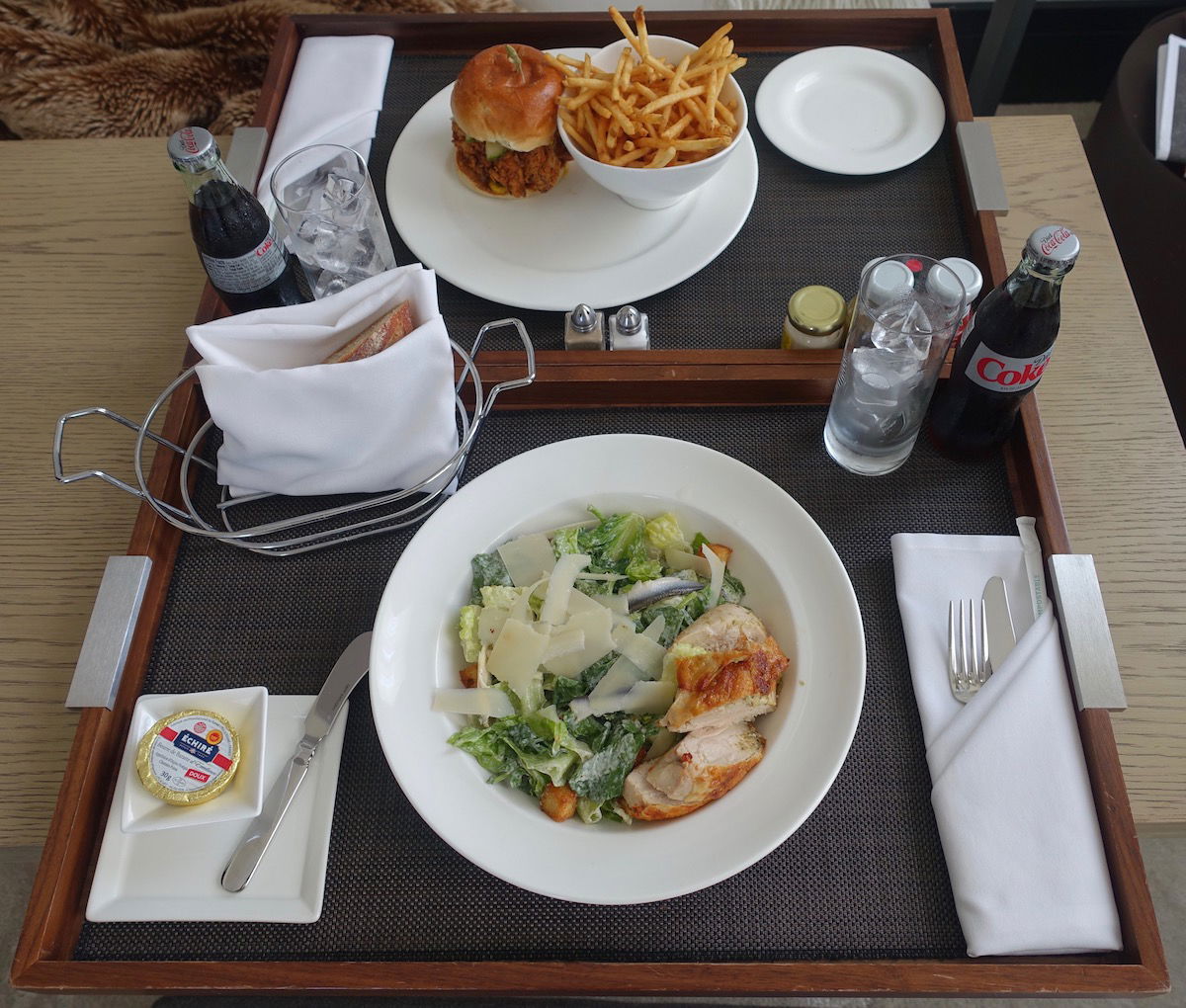 New York City EDITION room service
When I checked in the associate didn't explain what exactly the continental breakfast entailed. So I looked at the menu, and that didn't list a continental breakfast either. For what it's worth, the breakfast menu read as follows: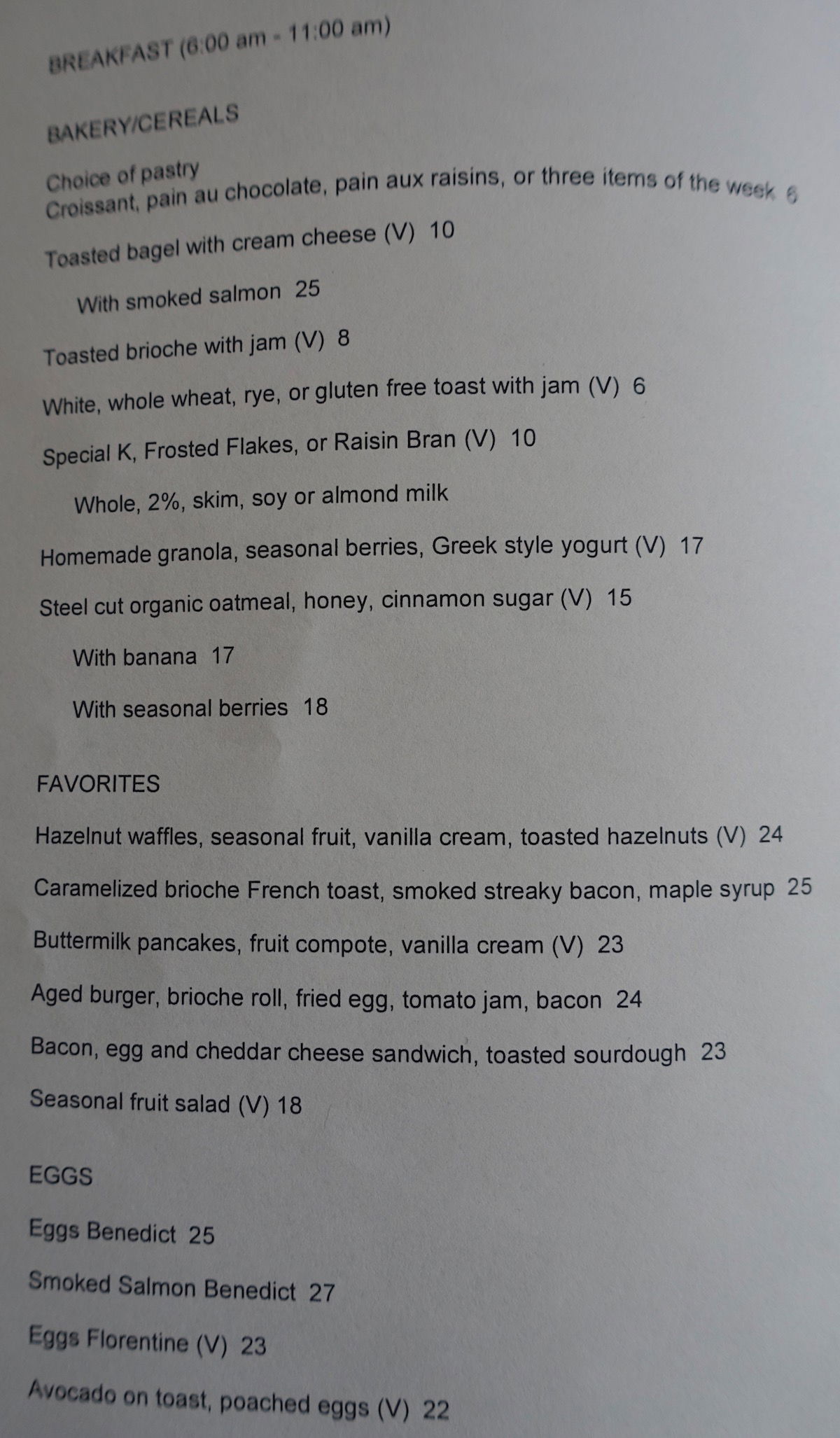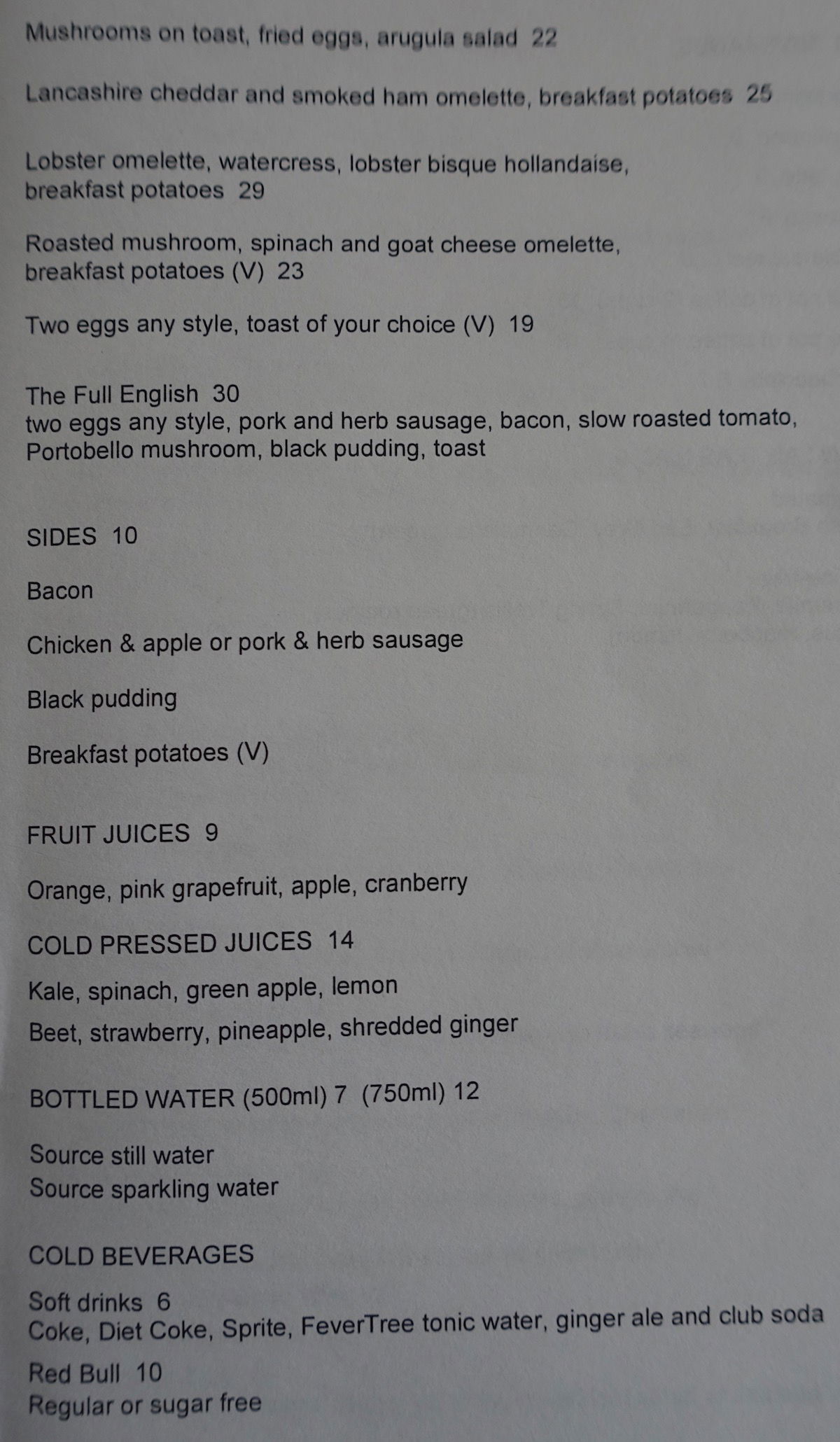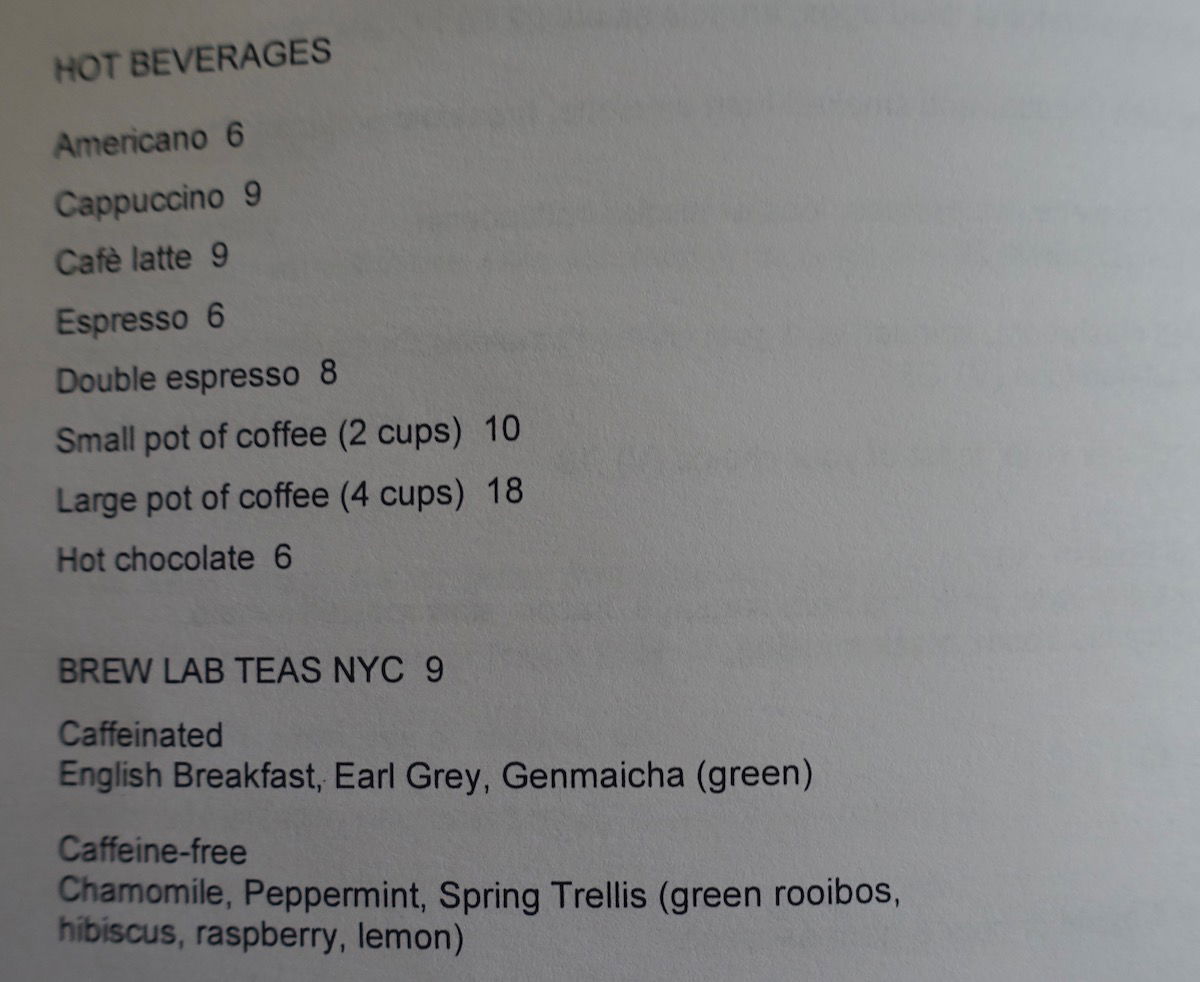 I had asked at reception the previous afternoon and had called down to guest services in the morning to inquire what the breakfast was for Virtuoso, and no one could tell me. Finally I dialed up in-room dining, and the person explained that the continental breakfast included coffee, juice, and one pastry or muffin per person. So here's what our breakfast looked like (which we had to sign for — it would have cost ~$66).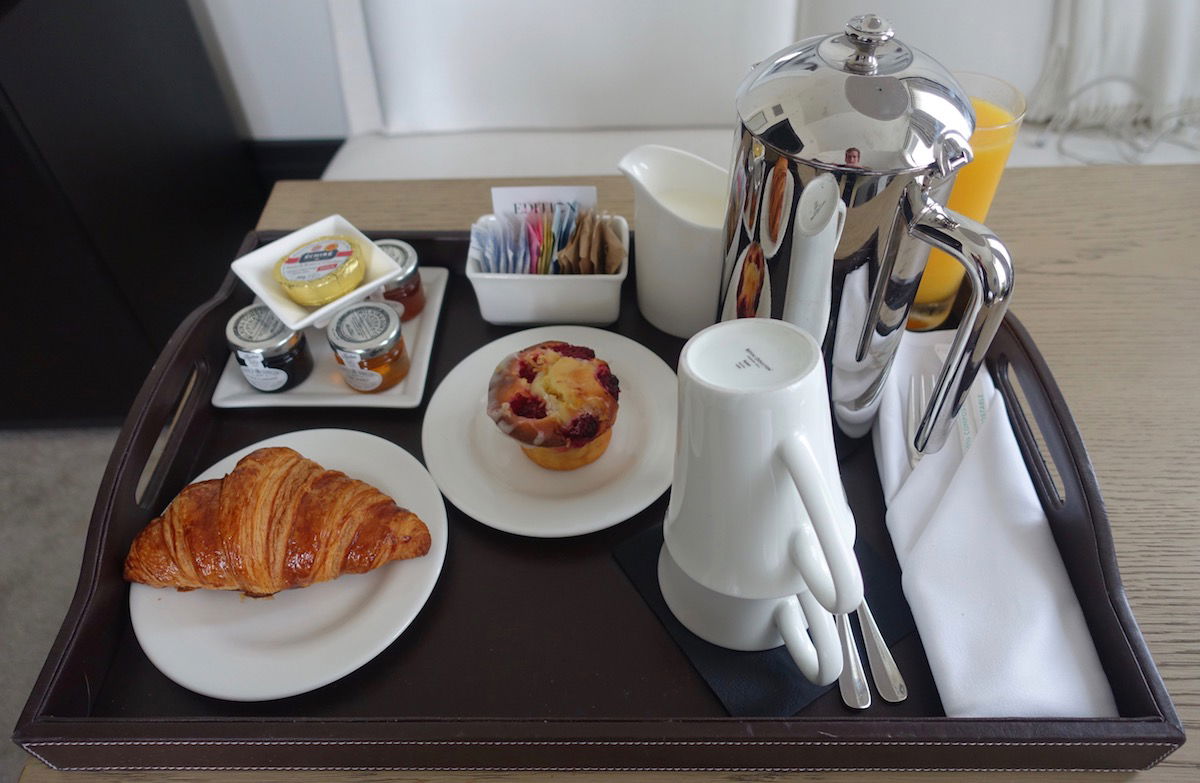 New York City EDITION Virtuoso breakfast
One thing that drives me nuts about Marriott Rewards is how inconsistent it is. Elite members don't get free breakfast at all brands (including Ritz-Carlton and EDITION), so I paid extra to get a Virtuoso rate so I could have breakfast. The incremental benefit of that was a glass of juice (I didn't want a pastry for breakfast, and there was complimentary coffee in the lobby).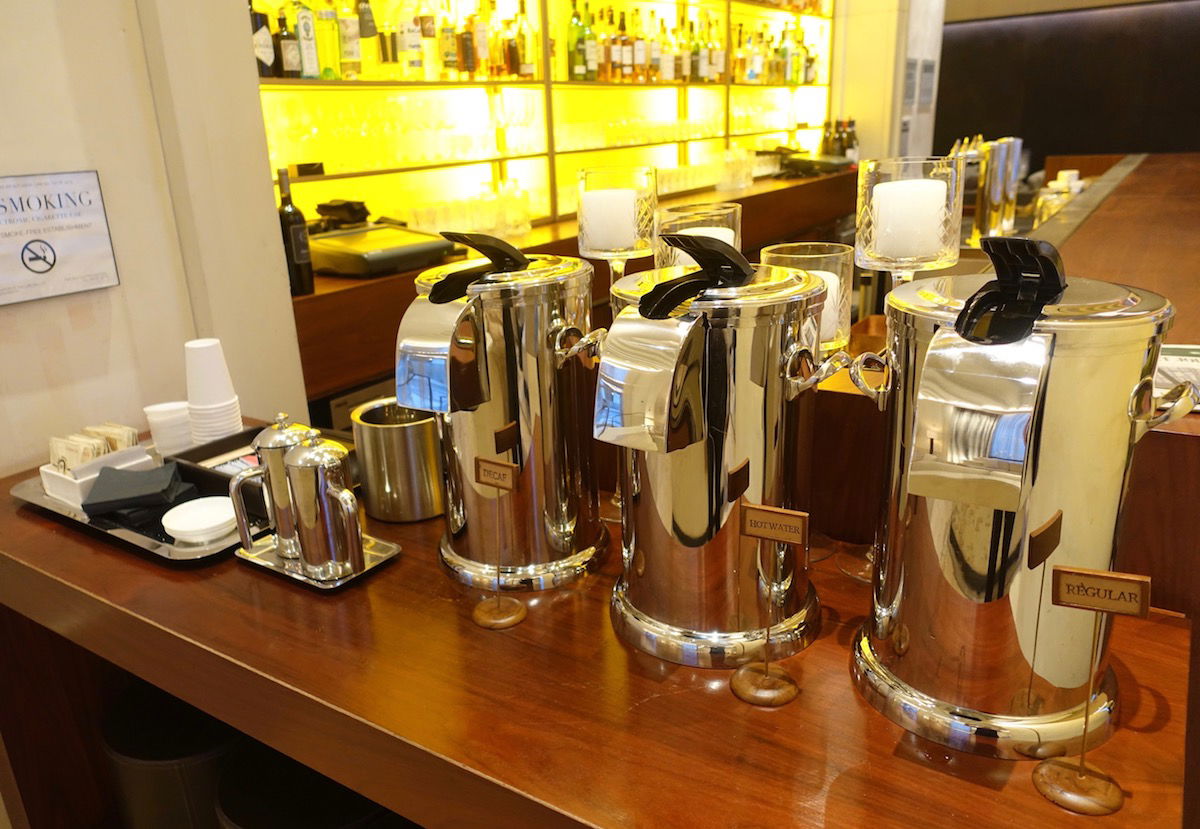 New York City EDITION complimentary coffee
The hotel was within their rights here as this is technically a "continental breakfast," though it has been years since I've seen a hotel take such a strict interpretation on such a benefit. So I'll vote with my wallet and not stay here again, on principle.
In terms of the hotel's other features, the hotel has a gym on the 39th floor. The equipment itself is good, though there are no windows at the gym, so it's sort of depressing to be up there.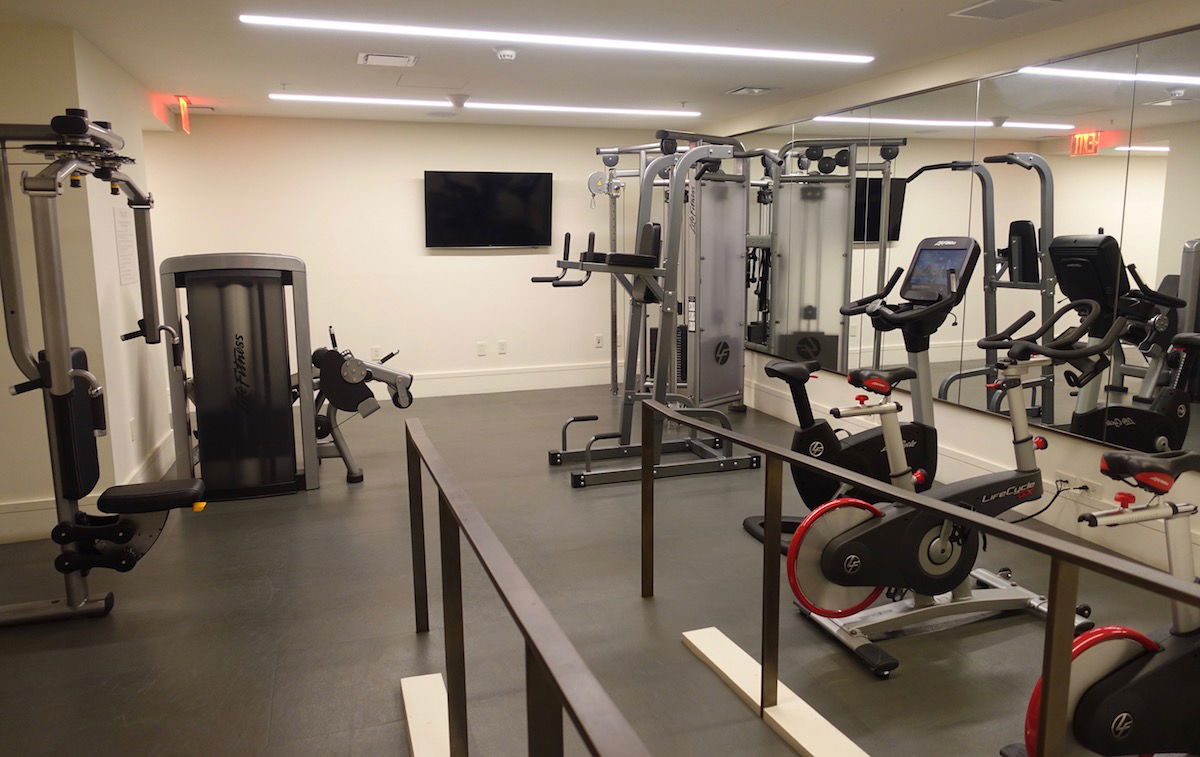 New York City EDITION gym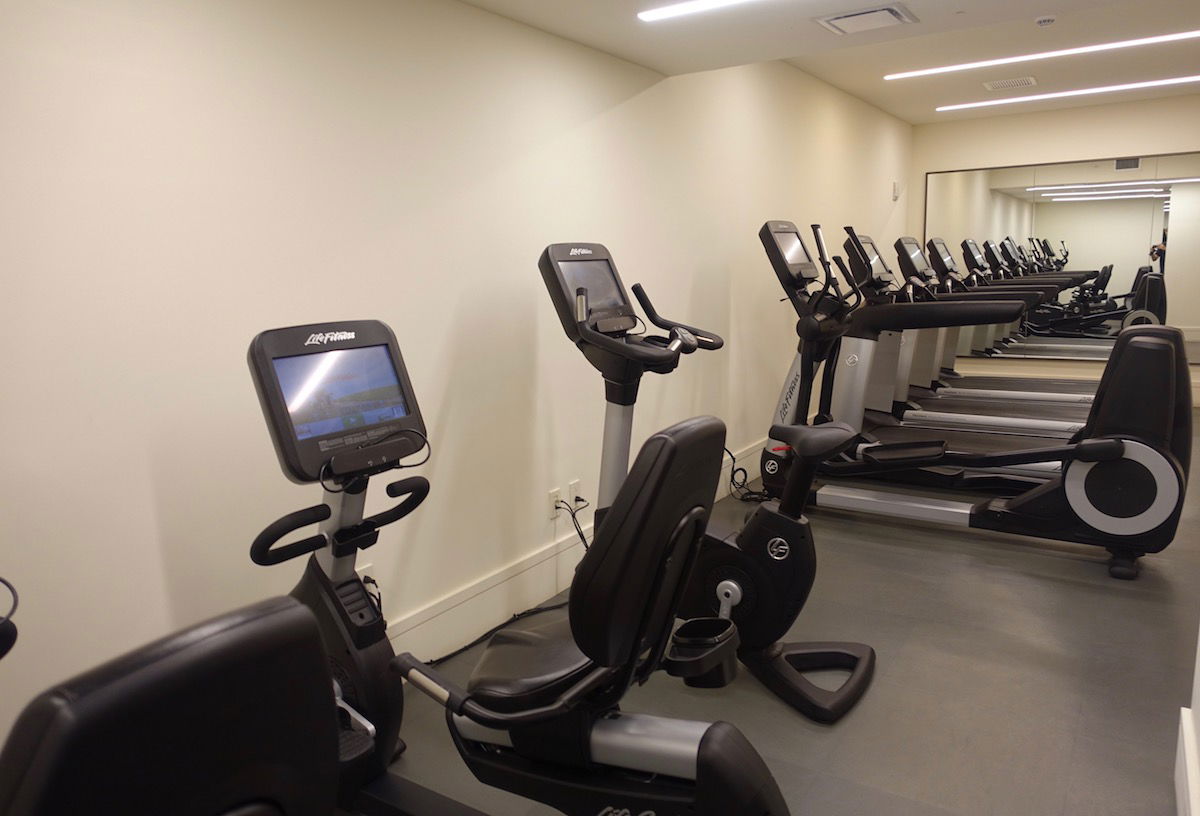 New York City EDITION gym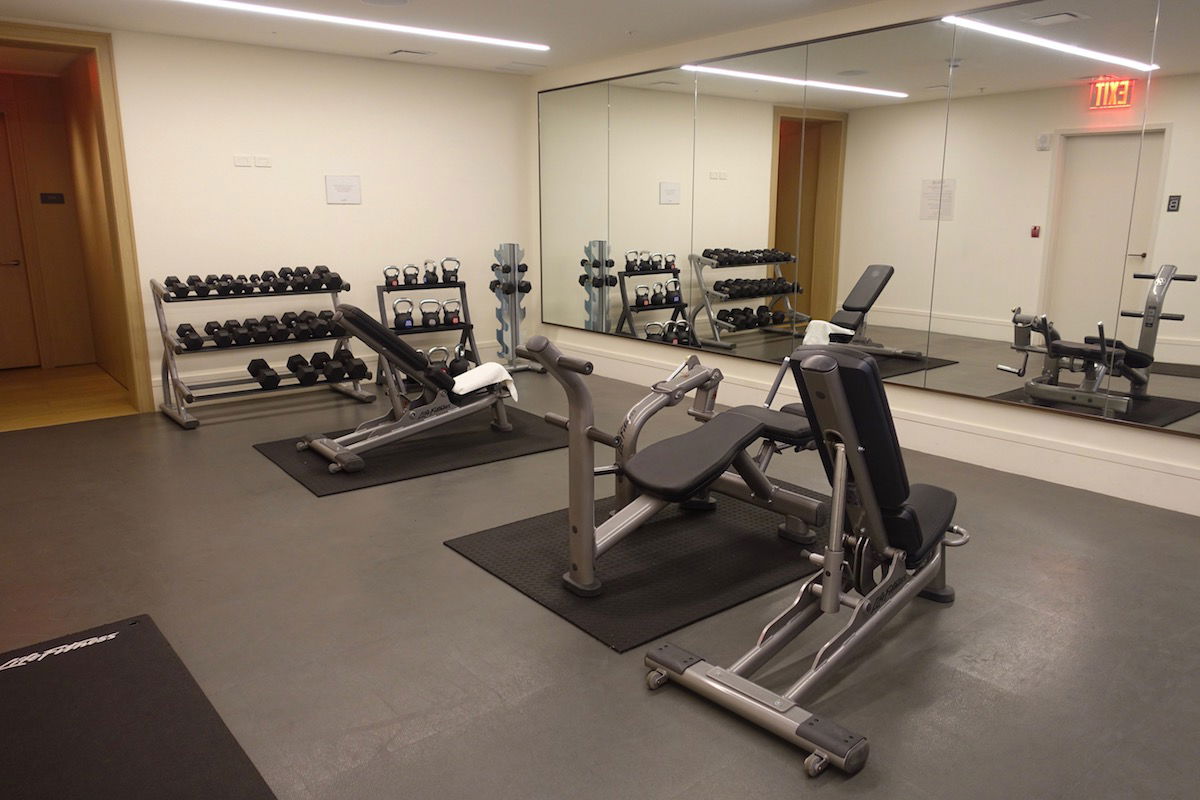 New York City EDITION gym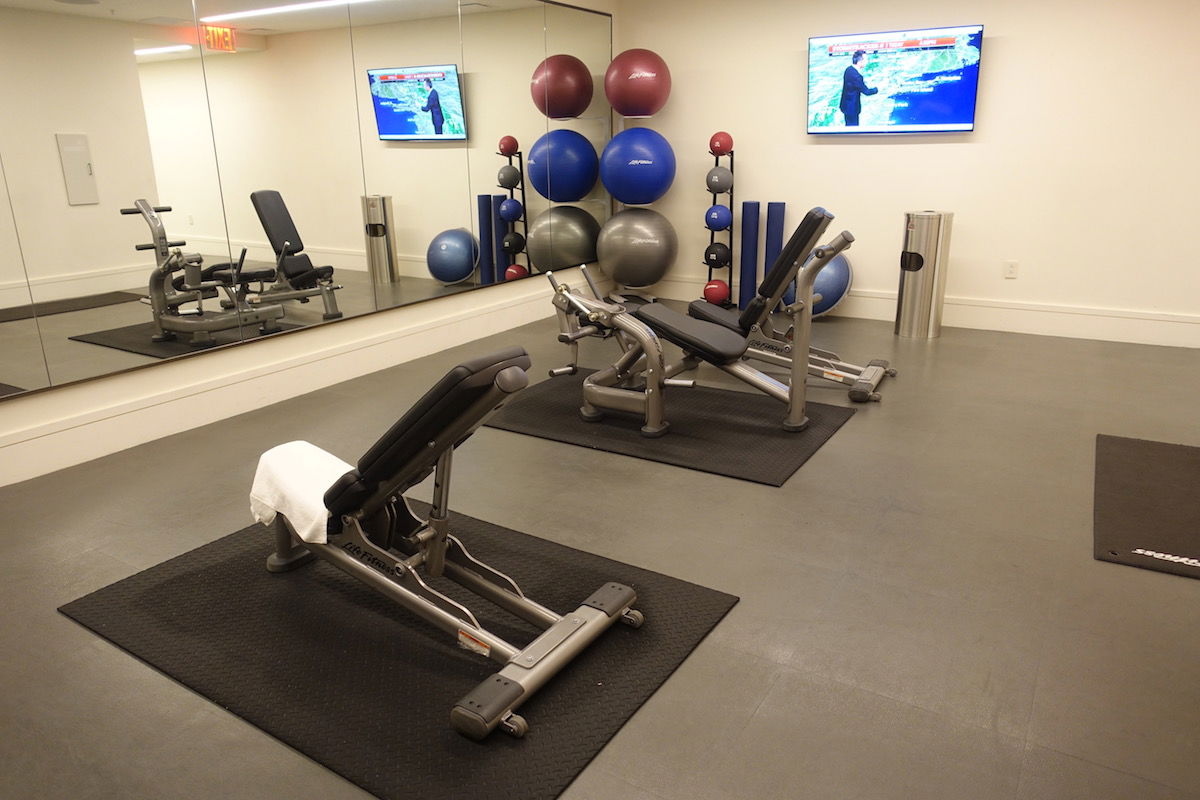 New York City EDITION gym
One thing I loved about the EDITION was the lobby lounge. The lobby lounge really felt like a stylish living room, and I found it to be so well executed.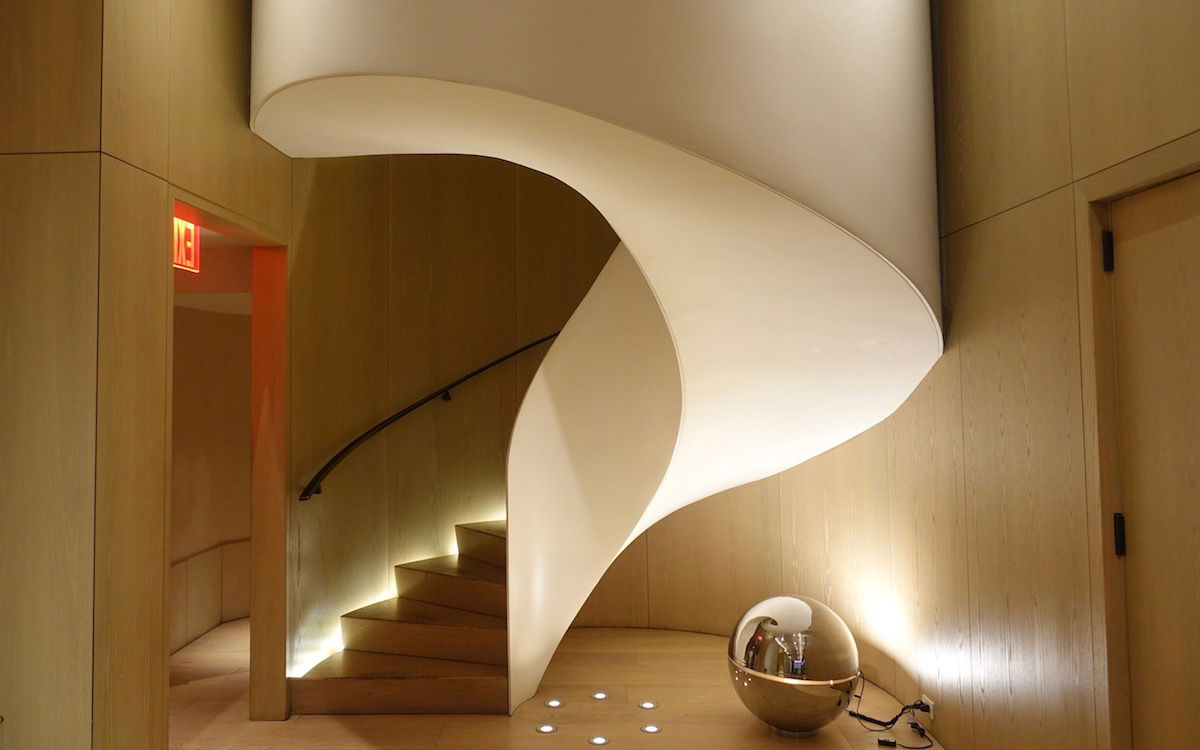 New York City EDITION lobby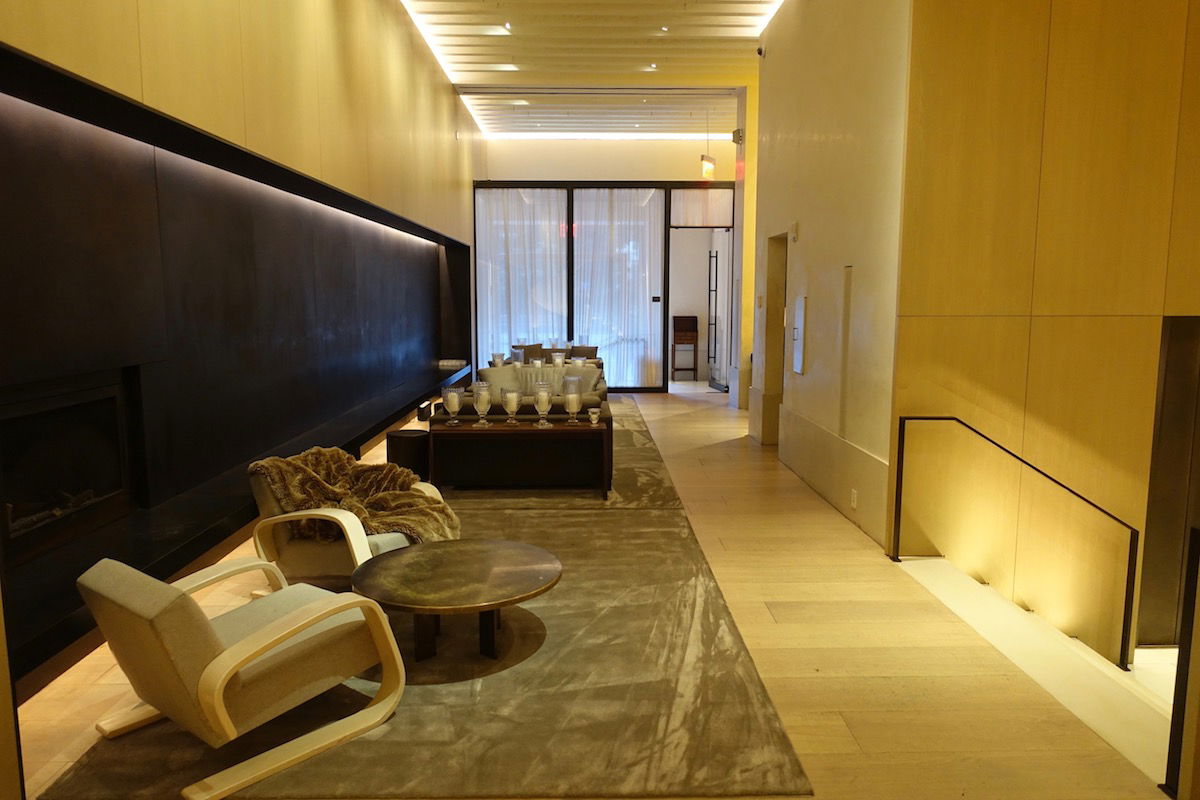 New York City EDITION lobby lounge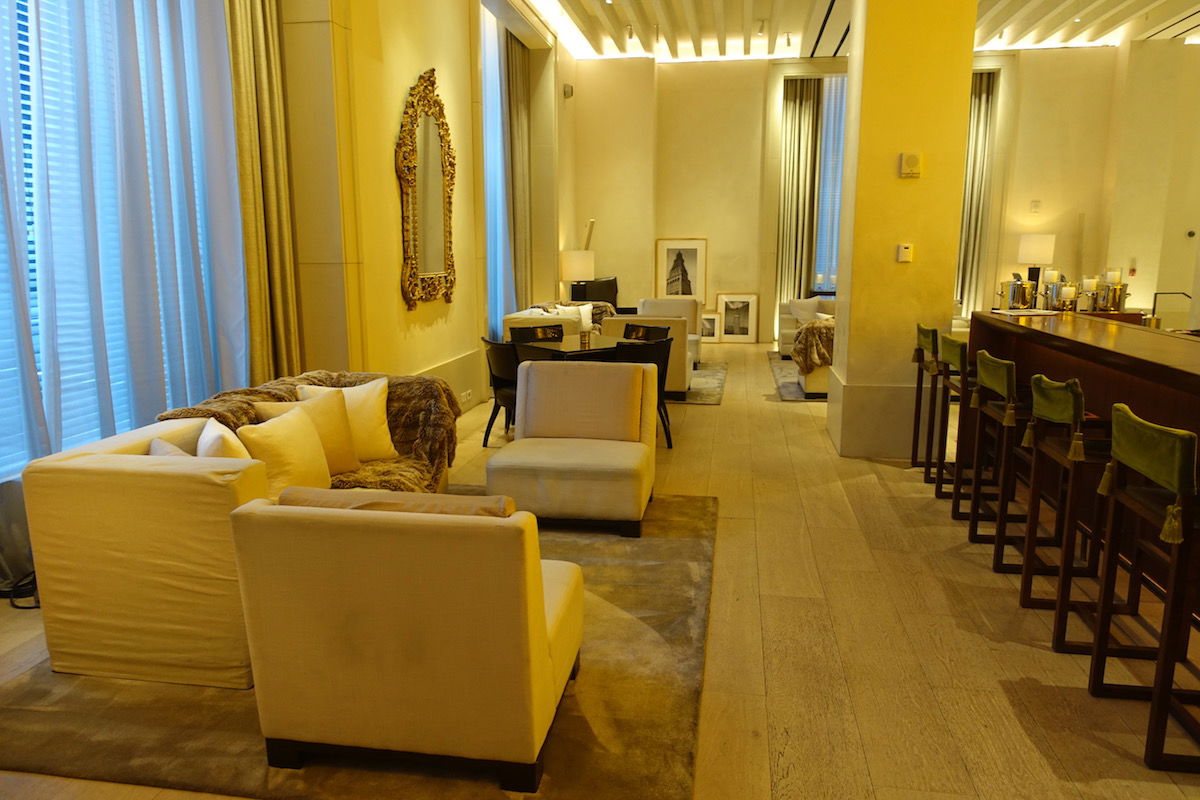 New York City EDITION lobby lounge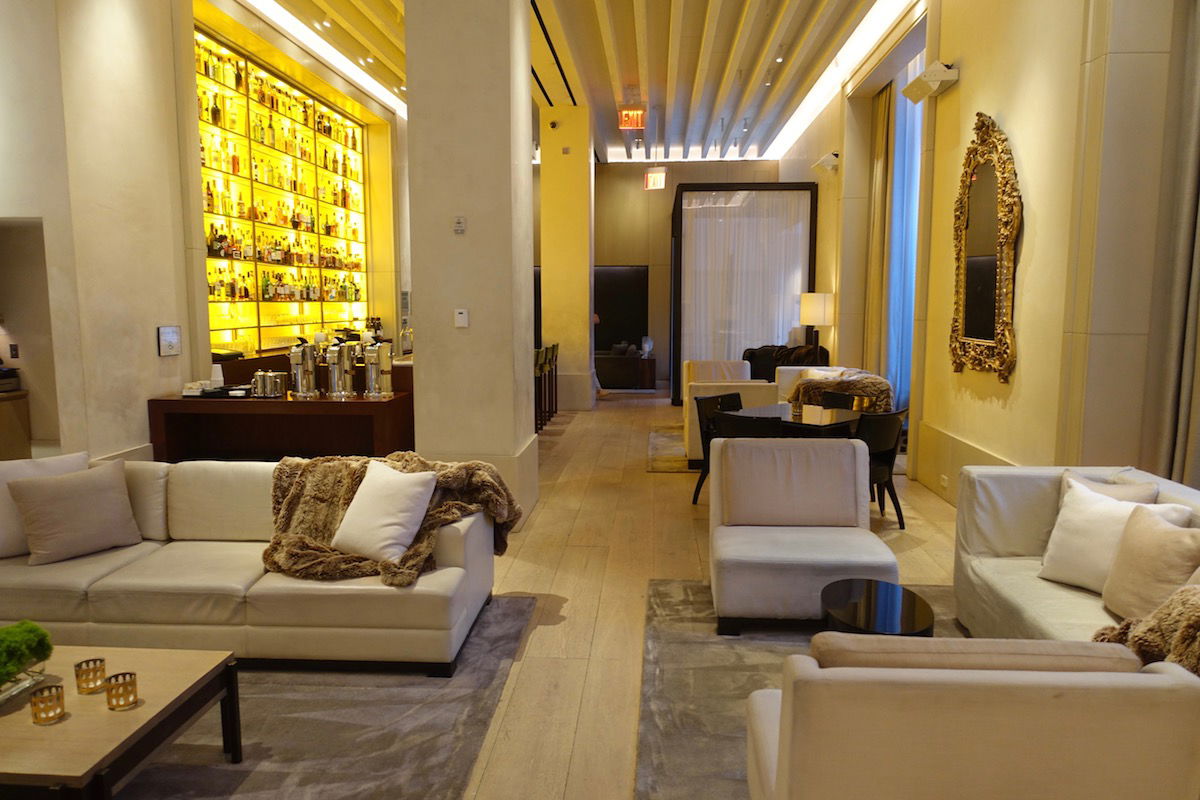 New York City EDITION lobby lounge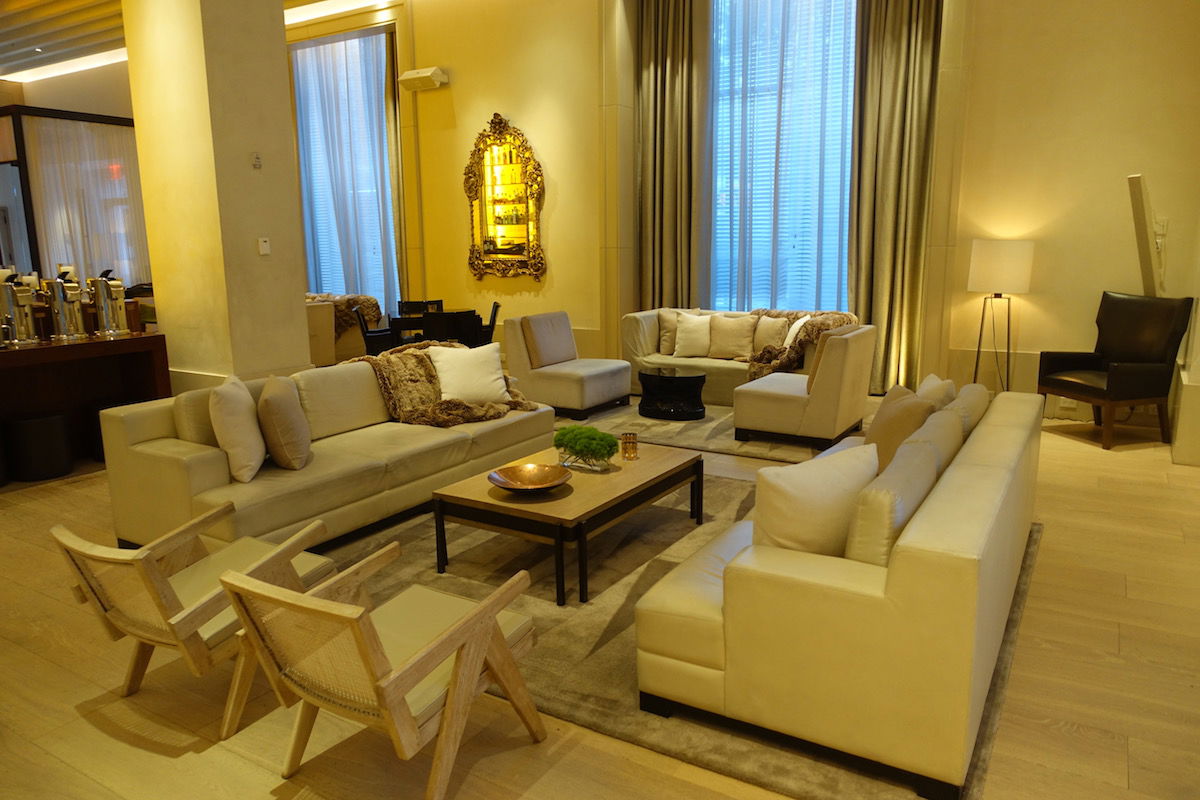 New York City EDITION lobby lounge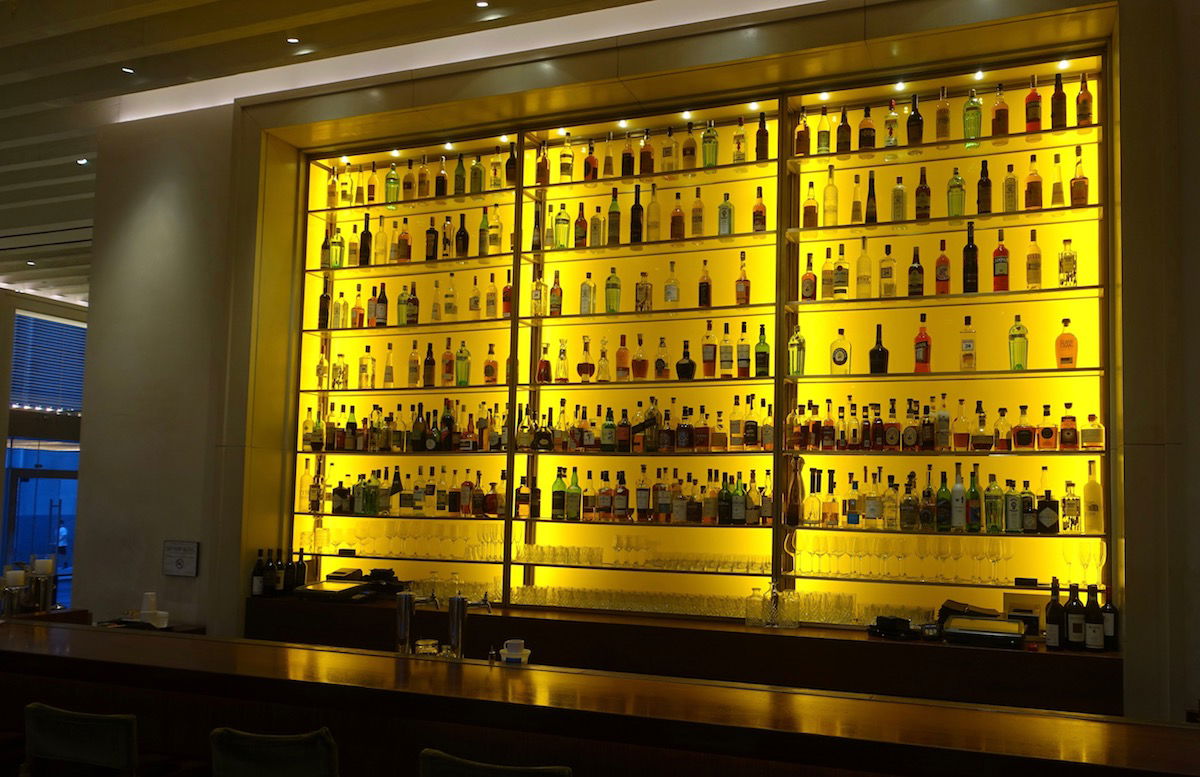 New York City EDITION bar
EDITION New York City bottom line
I'm conflicted about this hotel. On the plus side, I thought the rooms and lobby lounge were gorgeous. I also loved the views from the room, as well as the Le Labo amenities in the bathroom.
Other than that I wasn't impressed. I found the staff at the hotel to not be especially friendly, and the hotel has a very stingy breakfast benefit, which would cause me not to return on principle.
My frustration beyond that is probably more with Marriott Rewards than this specific hotel. It's annoying how Marriott has different elite benefits for different hotels, which is a problem that Hyatt and Starwood don't have in the same way.
Oh well, I guess I better get used to it…