Wow, this happened much more quickly than I expected.
On Tuesday I wrote about how the Qatar Airways Al Safwa First Class Lounge should open shortly. When I passed through Doha recently, the escalator for the lounge was already running, and it was simply blocked off.
For those of you who haven't been following the saga, the lounge's opening has been delayed by over a year. Seemingly on a daily basis we hear about how the lounge should open any day… but it just drew on… and on… and on… and on.
When I was at Hamad International Airport using the Al Mourjan Business Class Lounge just under two weeks ago, I was told that the lounge should open "very soon." Which was exactly the same thing I was told a year prior.
Qatar Airways' CEO, His Excellency Mr. Akbar Al Baker, simply blamed the delay on the lounge's "very high standards and finishes." I suppose his perspective could most accurately be summed up as follows:
Well, folks, sit down and brace yourself. The unthinkable has happened. Per the oneworld website, The Qatar Airways First Class Lounge Doha is open as of 6PM on Thursday, October 22, 2015… that's today!
As far as I know the lounge is exclusively available to Qatar Airways first class passengers, making it a similar access policy to the British Airways Concorde Room (so contrary to what it says above, I don't believe passengers traveling in first class on other oneworld carriers will have access).
I should be passing through Doha next month, and look forward to checking out the lounge. Now I'm just hoping that the opening of the Al Safwa Lounge doesn't signal the end of Krug champagne at the Al Mourjan Business Class Lounge!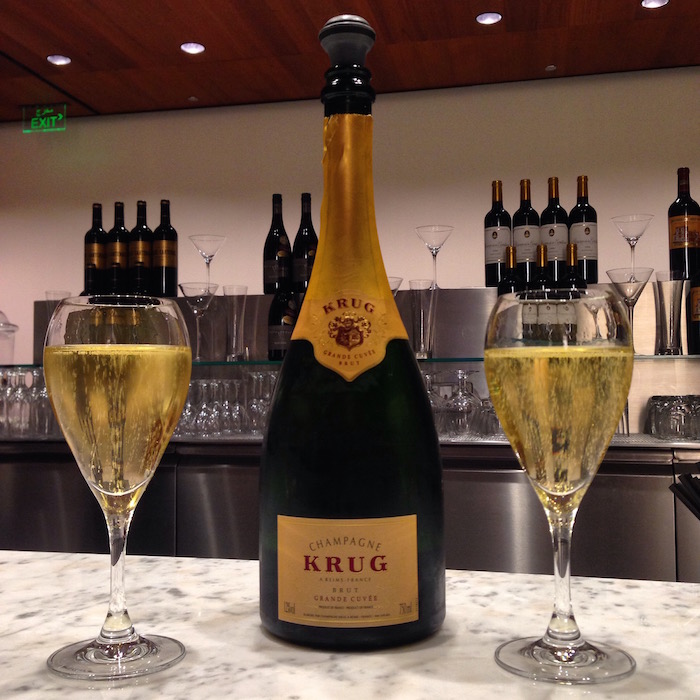 Is anyone flying Qatar Airways first class passing through Doha soon? If so, please do report back on your experience (and if you have pictures to share, even better)!