---
The past few days of travel has been so incredibly eye-opening for me. I want to start talking about our actual road trip, but there's so much to cover first when it comes to flights and hotel stays (which is ultimately the focus of the blog).
I've stayed at three different hotels over the past three nights, and found myself disappointed by the extent to which they're violating the coronavirus precautions set by corporate.
The travel industry needs to convince us it's safe to travel
For the travel industry to recover we need two things:
Airlines, hotels, cruise lines, etc., have very little ability to impact perception on overall safety of travel. However, they absolutely have the ability to impact whether we should feel safe choosing to travel with them.
You'd think airlines would have much more of an uphill battle convincing people it's safe to travel, but much to my surprise, I was impressed overall by my American Airlines flight. Every frontline employee on duty was wearing their mask correctly, and I've never seen an American Airlines plane so spotless.
Ironically it's hotels that have failed me on this trip.
My experiences at three different hotels
Over the past few weeks we've seen hotels reveal all kinds of enhanced cleaning protocols for keeping guests safe. But they're very much failing at the basics. Over the past three nights I've stayed at the:
SpringHill Suites in Springdale, Utah
Hyatt Place in Page, Arizona
Hoodoo Hilton Curio Collection in Moab, Utah
All three brands require employees to wear masks. Yet somehow at all three properties I saw employees not wearing masks. How are we supposed to trust that any other aspect of the enhanced cleaning protocols are being followed through on when employees can't even wear masks?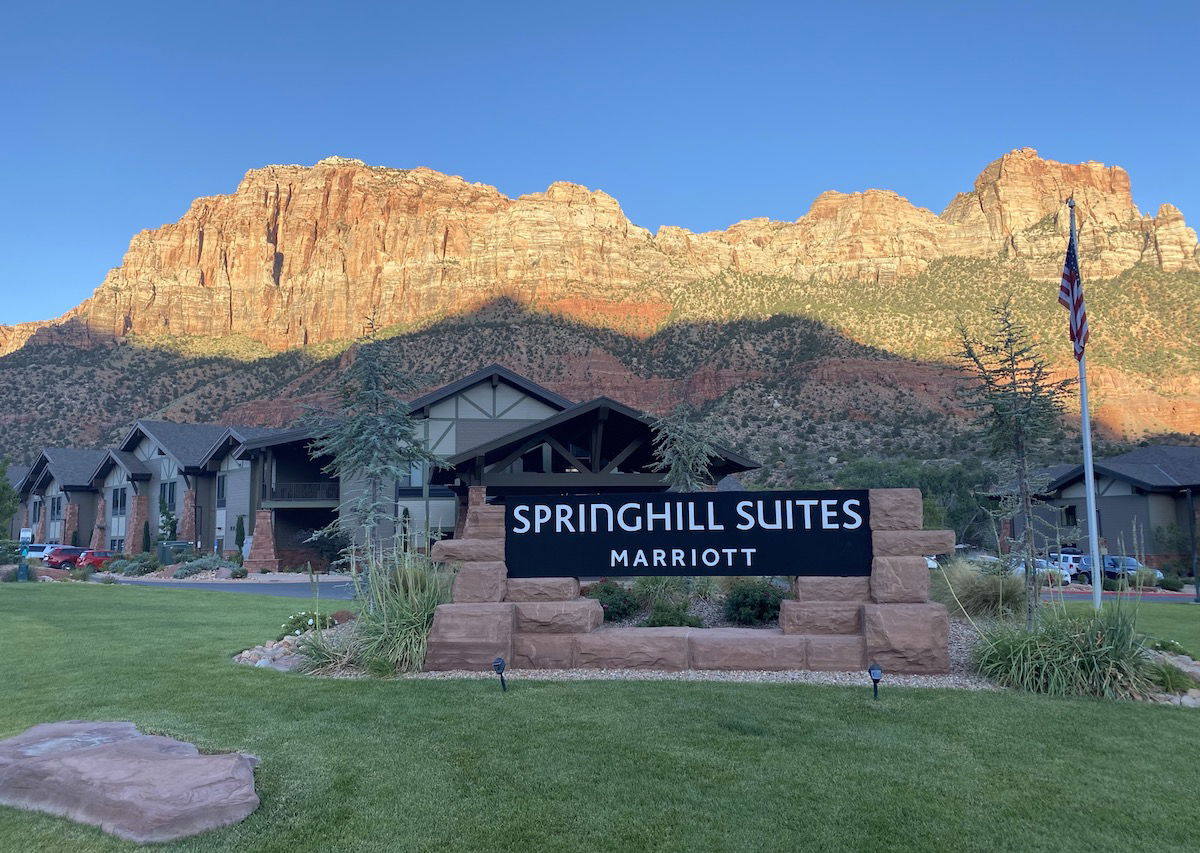 SpringHill Suites Zion National Park in Springdale, Utah
The Hyatt Place Page was the worst offender
At each property I saw at least two employees not wearing masks in public while on duty, but the Hyatt Place Page was the worst offender:
The front desk associate wasn't wearing a mask when checking us in
Two separate times we saw housekeepers in hallways having masks simply strapped around their chins, not covering their nose or mouth
Even the person who I assume was the housekeeping manager (he had a clipboard and was walking through the hallway) wasn't wearing a mask at all
A couple of employees wearing masks only had them covering their mouths and not their noses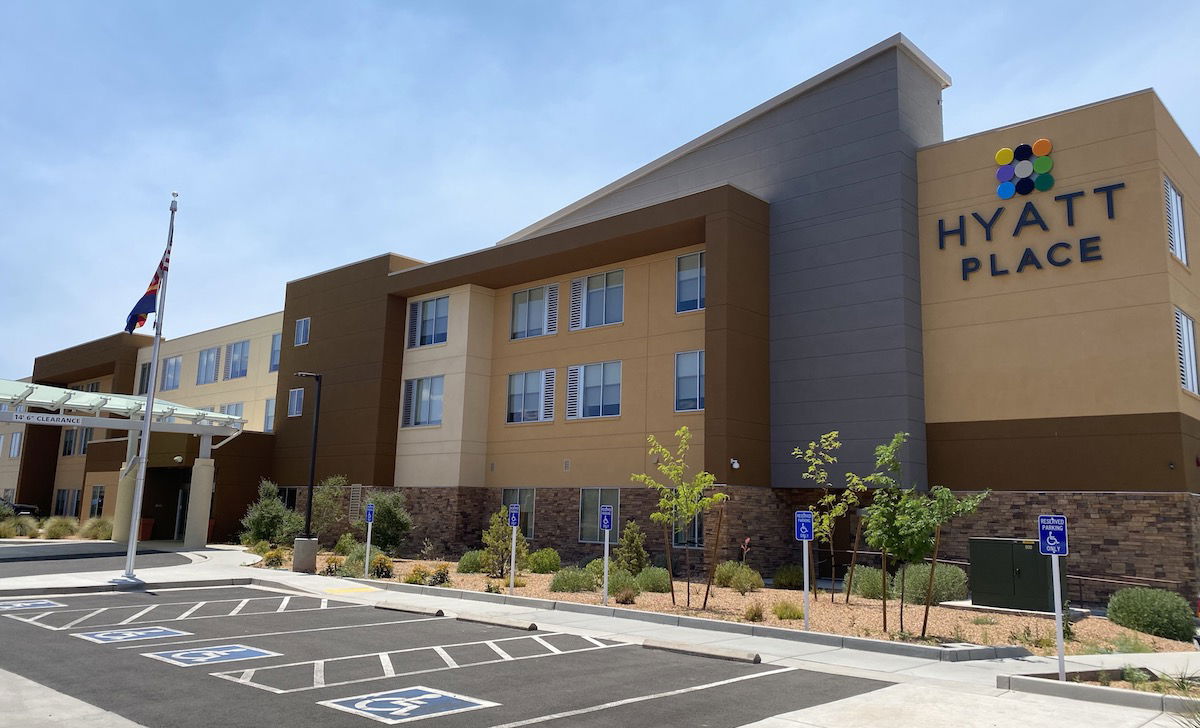 Hyatt Place in Page, Arizona
I confirmed the current policy with a Hyatt spokesperson, and was told the following:
The safety and security of our guests and colleagues is always a top priority. At this time, in light of COVID-19 and with the safety and wellbeing of our guests and colleagues in mind, Hyatt requires colleagues to wear face masks – and additional personal protective equipment based on job specifications – at all Hyatt hotels globally. Guests are strongly encouraged to wear face coverings and practice proper social distancing in hotel public areas. In some locations, based on local government ordinances, guests may be required to wear face coverings in hotel public areas.
I filled out the survey after my stay, and in the comments section wrote the following:
I was shocked to find how many employees working at this hotel weren't wearing masks, in violation of Hyatt's global policy. The front desk associate, housekeeper, rooms manager, etc., all weren't wearing masks at all, or didn't have them covering their mouths and noses. Otherwise the hotel was great, but this is completely unacceptable and makes me wonder what other corners are being cut when it comes to guest wellbeing.
The general manager responded to my survey as follows (I suspect this is an automatic response, but frankly that seems counterproductive?):
Thank you for completing our Guest Survey regarding your recent stay at our hotel. I apologize that your experience was anything less than satisfying. Feedback such as yours assists us in improving our service and property. In addition, please know that your comments and issues will be addressed.

It is our hope that you give us another opportunity to serve you. Again, I apologize for the inconvenience during your stay and hope to see you during your next visit. If I can provide any assistance, please contact me directly.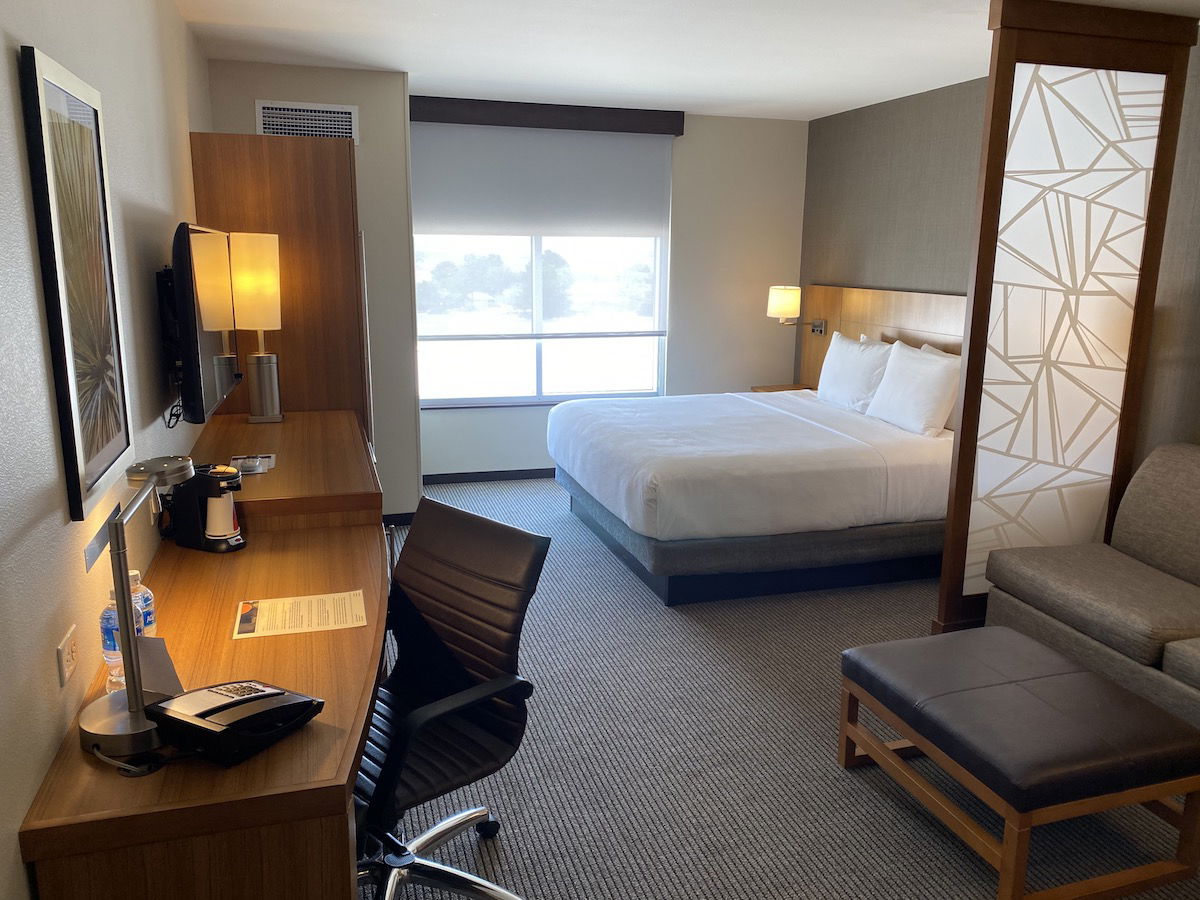 Hyatt Place in Page, Arizona
What should we do as guests?
People stay at chain hotels because they value consistency. It's the same as how when you go to Starbucks, you can count on getting the same thing no matter where you go, for better or worse.
I would be willing to bet many people traveling right now choose chain hotels specifically because they think they can rely on them being clean, and because they've publicly promoted enhanced protocols. Yet it's clear they're not actually being followed, and there's no enforcement or consequences.
I'm not saying my experience is indicative of every hotel out there, but when three out of three hotels you stay at have obvious examples of employees not wearing masks, it sure doesn't give me much faith.
Look, I recognize that "corporate" doesn't have eyes and ears everywhere. But the focus needs to be more on actions than talk. Press releases are cheap when individual hotels don't follow through on what's being promised. While I'm not sure what exactly that looks like, there needs to be more accountability on the property level.
I think this also raises the question of what we should do as guests?
Should we directly confront people not wearing masks?
Should we bring this to the attention of the manager?
Should we fill out the survey after a stay?
Should we just take our business elsewhere/not travel?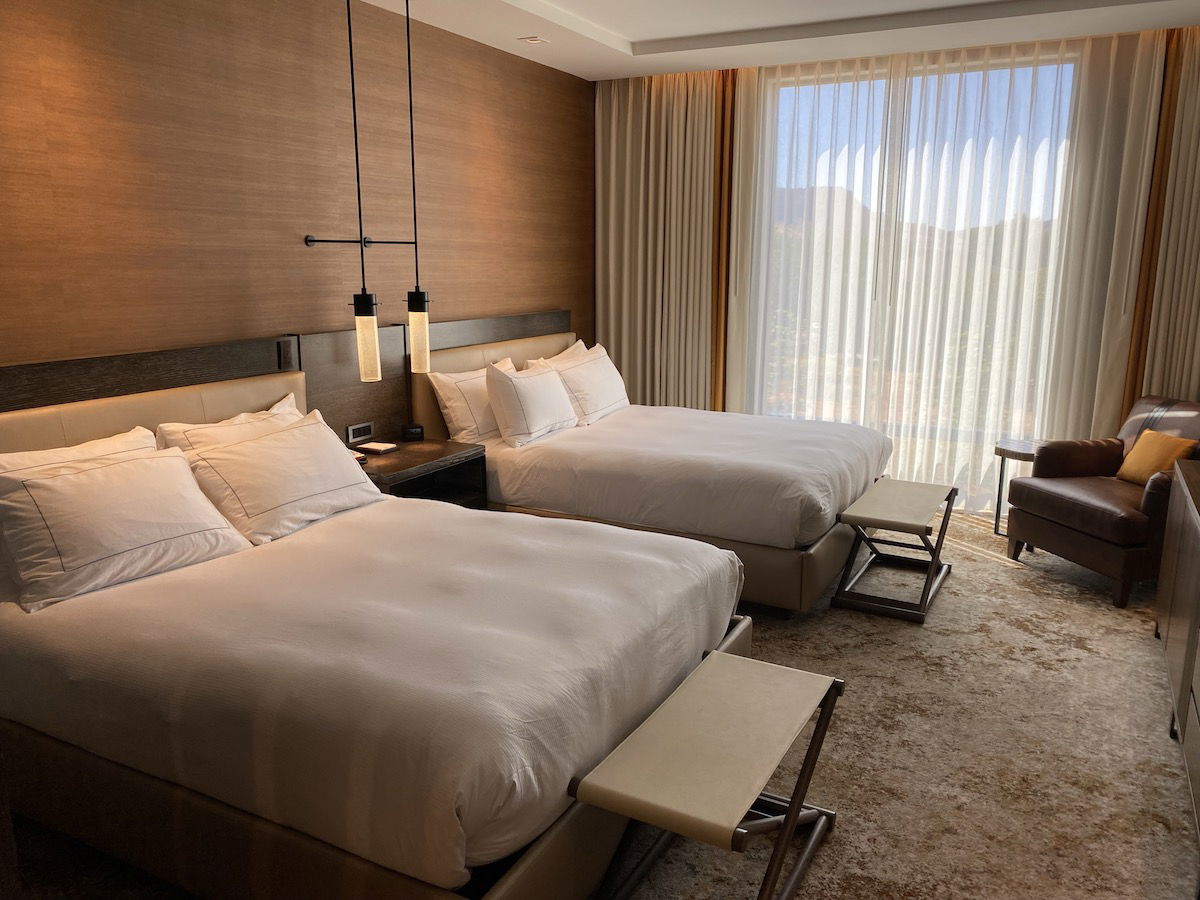 Hoodoo Curio Collection in Moab, Utah
Bottom line
I was impressed by my American Airlines flight in terms of how seriously all employees were taking wearing face masks. Unfortunately the same can't be said for hotels, as I've stayed at a Marriott, Hyatt, and Hilton, and at all three I saw multiple employees without masks.
In particular I was disappointed by the Hyatt Place. Why? Because generally I find Hyatt is by far the most consistent of the brands, so if there's one brand I expect to get policies and procedures right, it's Hyatt.
I don't want to turn this into a debate about whether or not face masks are necessary. That's not what this is about. This is about a brand making a simple promise and there being no follow-through on the property level.
I think a lot of the blame here falls on corporate for creating standards that simply aren't being followed on the hotel level, so maybe it's time they adjust standards until they can follow through on promises?
If you've stayed at a hotel recently, what was your experience like? Were all "enhanced" coronavirus policies being followed? What would you do if staying at a hotel where you noticed several employees not wearing masks, despite a brand promise to do so?