---
In mid-June I took my first trip in well over three months. In total I flew three segments — on the outbound I flew from Miami to Las Vegas, and on the return I flew from Grand Junction to Dallas to Miami.
I've already written about some aspects of the flying experience, including what American Airlines first class service is like nowadays, and the general challenge airlines have enforcing face mask policies.
In this post I wanted to zoom out a bit and address my overall take on flying in the coronavirus era — did flying feel safe?
It goes without saying that I'm not a doctor or epidemiologist. I'm not here to provide expert analysis on whether flying is actually safe nowadays, but rather want to share what airlines are telling us, how flying made me feel, and how my experience will inform my airline choice going forward. I think this is particularly interesting to address as we see airlines take differing approaches to blocking middle seats.
Why airlines tell us that flying is safe
When the coronavirus pandemic first started, many assumed that airplanes must be among the least safe places to be. Over the past several months, airlines have tried to convince us otherwise.
Airlines have improved cleaning across all aspects of their operations, they've reduced service to limit human interaction, and they've started to require employees and passengers to wear masks.
Still, lots of people have a hard time believing that an airplane is a safer environment than other indoor spaces. What makes airplane cabins unique is that air is never static, and most commercial aircraft have high-efficiency particulate air (HEPA) filters, which capture most airborne particles. You can read an explanation from IATA about why these filters are so important.
Perhaps what's most interesting is that relatively few coronavirus outbreaks have been linked to planes. Given how many millions of people have been flying, that's pretty remarkable. That's not to say that it doesn't happen, but it's still impressive how few transmissions are linked directly to planes (the same can't be said for restaurants, churches, etc.).
Did I feel safe flying?
After taking three flights on American Airlines, the answer to that is yes…ish. But I don't necessarily think it would have been that way under different circumstances.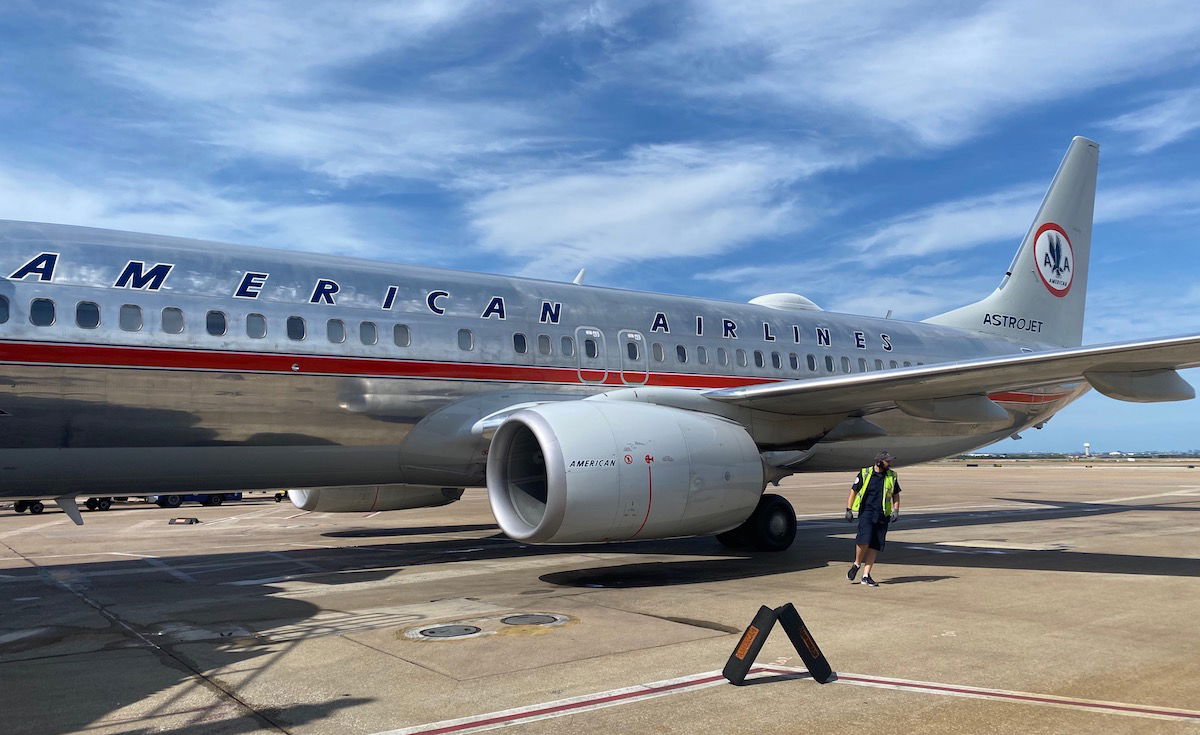 I recently took three flights on American Airlines
In theory what makes me most uneasy about flying is the lack of control I have over my environment. If I feel unsafe in a restaurant (or virtually anywhere else), I can just get up and leave. That's not really an option on a plane.
If a flight is 100% full and the person next to you is coughing constantly and/or not wearing their mask correctly, there's not a whole lot you can do.
We know that wearing masks helps a lot with slowing the spread of coronavirus, and we hope that everyone around us is wearing masks properly. While passengers are supposed to wear masks:
Passengers can claim to have health conditions preventing them from wearing masks
Not everyone is going to wear a mask correctly, and US airlines don't typically dictate that masks have to go over your nose and mouth
People can take off masks when eating or drinking, and some people really take their time with that; in other words, having a can of Coke in front of you for 30 minutes qualifies as "drinking"
We were lucky in the sense that our upgrades to first class cleared on all three of our flights. I sat next to Ford on all flights, so we didn't have any seatmates. I was put at ease by the fact that I felt like I had some control over our situation.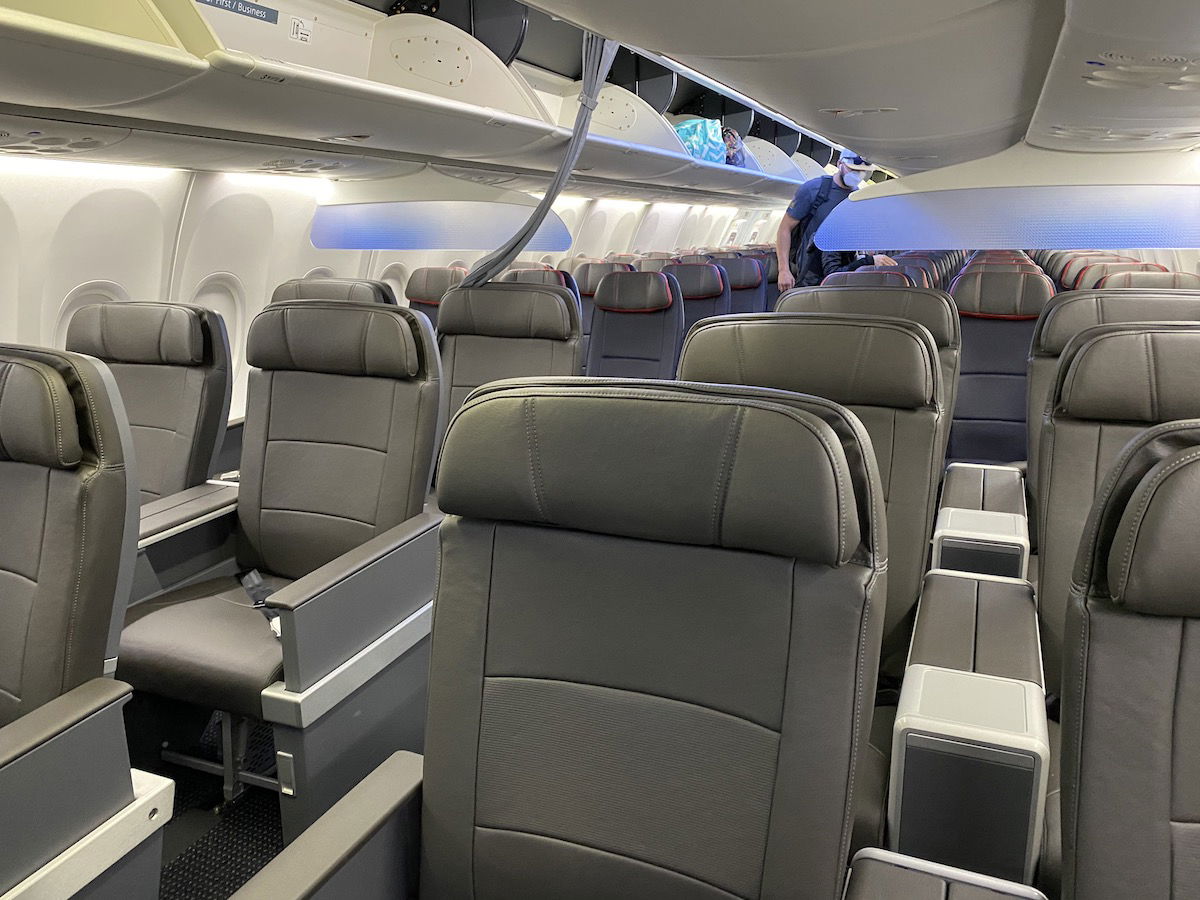 I've never valued domestic first class as much as on this trip
While we were still within six feet of other people, we at least had some separation, and we weren't directly facing anyone (since everyone faces forwards).
However, let me say this — this experience made me really appreciate that airlines like Alaska, Delta, JetBlue, and Southwest, are blocking middle seats.
I would feel incredibly uneasy if I were in a regular economy seat on a flight that's 100% full, sitting next to a stranger. That's especially true if the person next to me then takes off their mask for extended periods of time to eat or drink.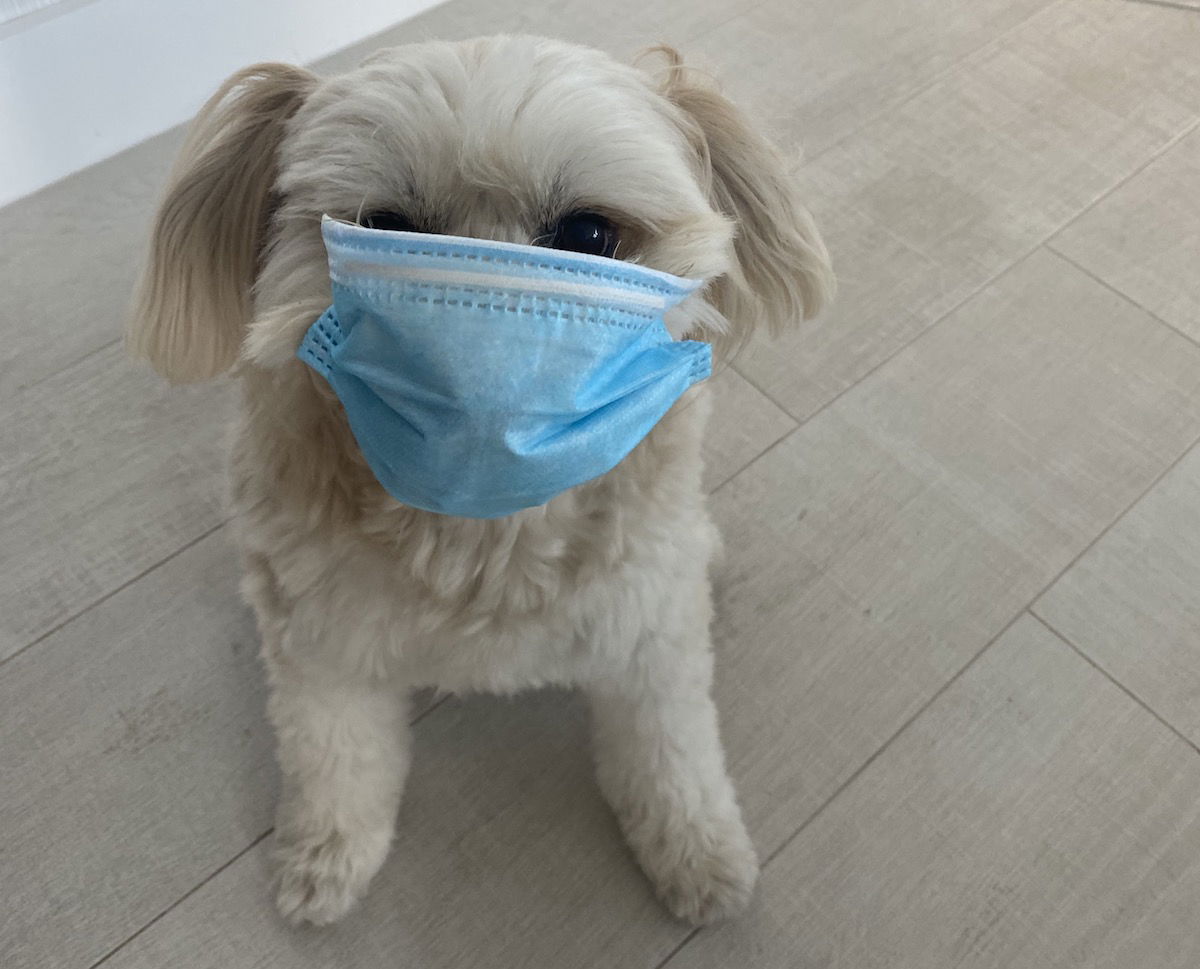 If Winston can wear a mask correctly, you can too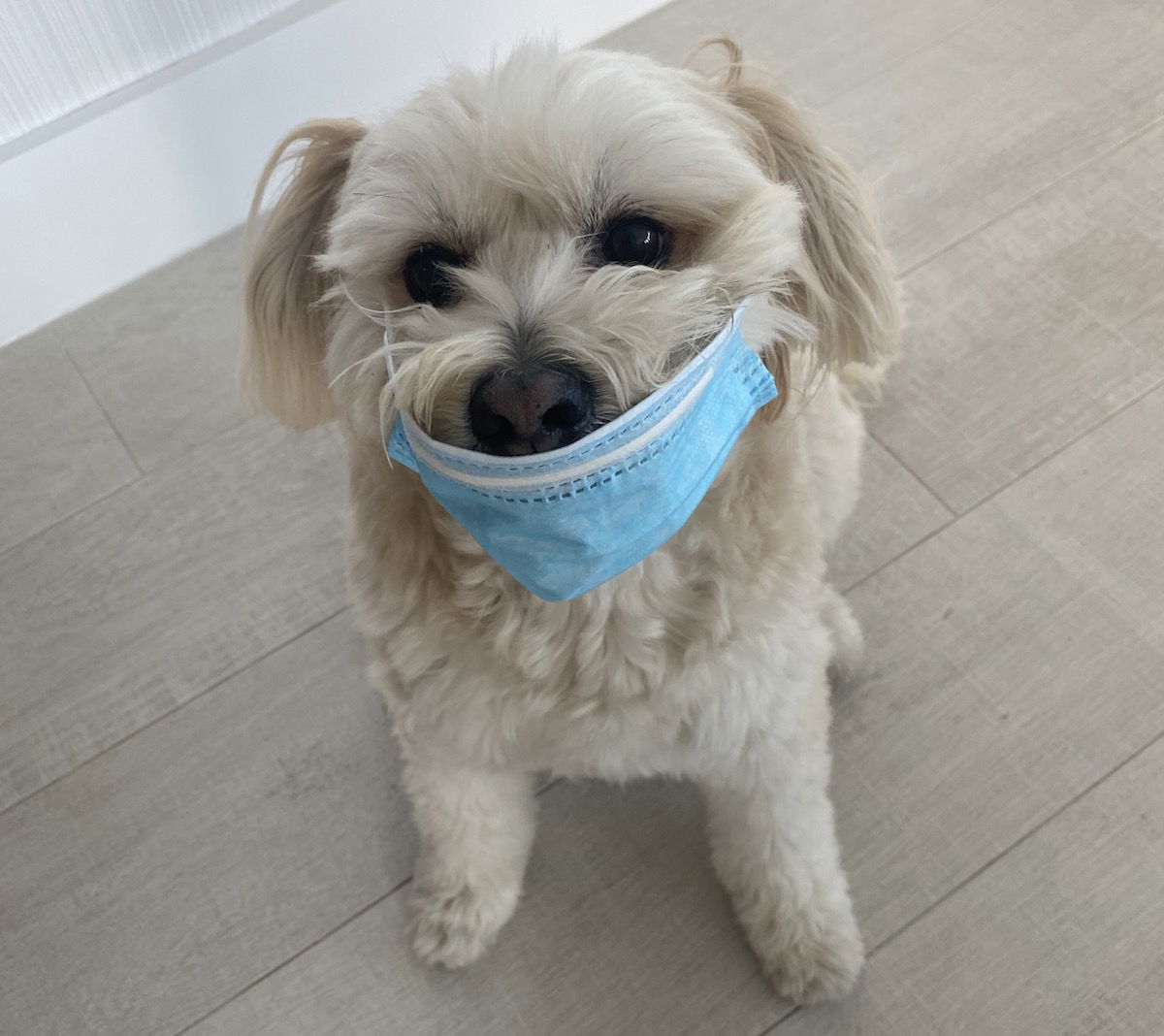 No treats for you, Winston!
I realize I'm lucky that I have airline status so I can often be upgraded. I'm not trying to say "oh, everyone should fly first class," because I recognize that's not an option for everyone. However, I have the utmost appreciation and respect for the airlines that are choosing to block seats, and I would specifically seek them out.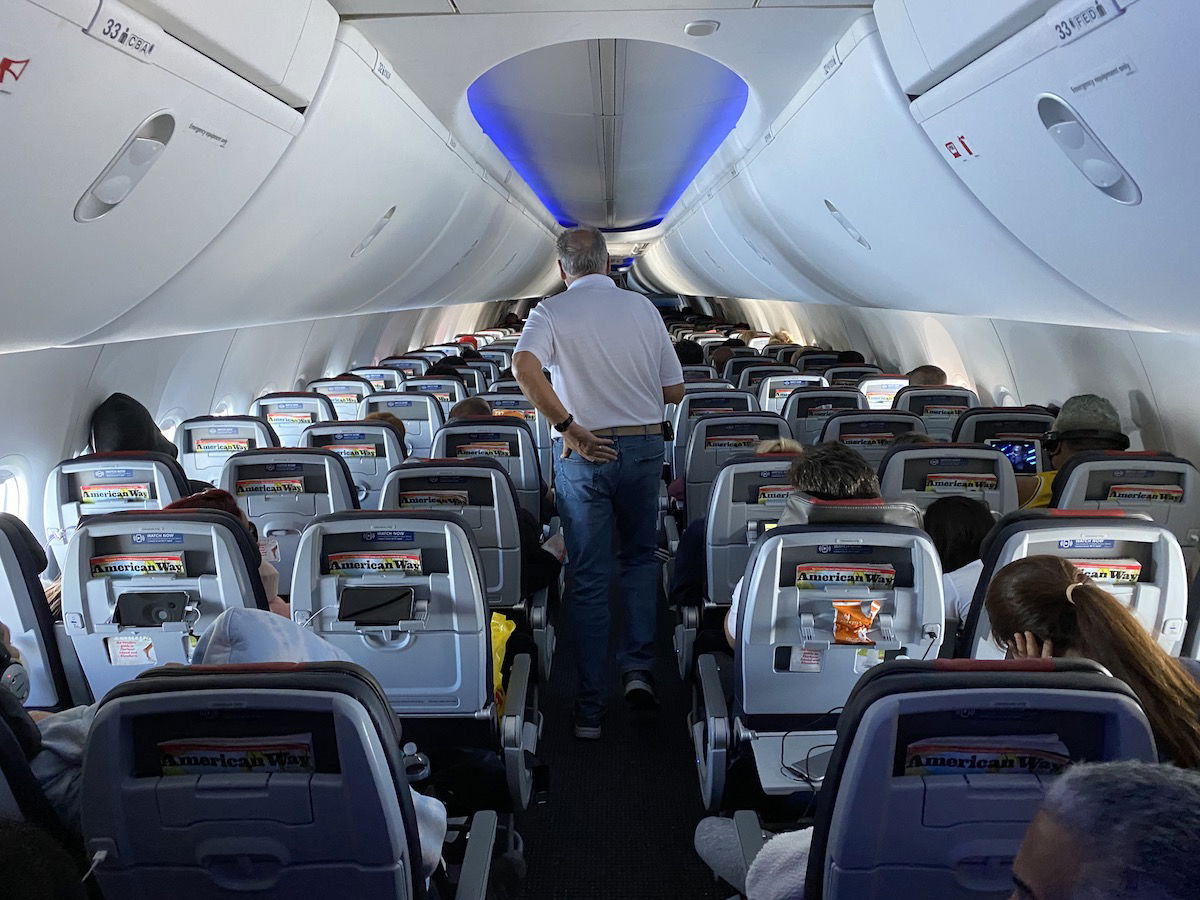 I wouldn't want to be on a full flight seated next to a stranger in economy
The airlines not blocking seats have argued that the airlines that are blocking seats are exclusively doing so as a PR stunt. Their argument is "well, if they're not going to provide six feet between passengers there's no point." However, scientists have made it clear that some separation is better than no separation. It's better to be two feet from someone than just inches from them.
When I fly in the future, I'll do what I can to make sure I'm not stuck in a regular economy seat next to a stranger. For me that means either flying an airline that does block middle seats, doing what I can to secure an upgrade in advance, or if it's reasonably priced, just outright paying for first class (while you may have a seatmate in first class, at least you're going to be further apart, since the seats are much wider).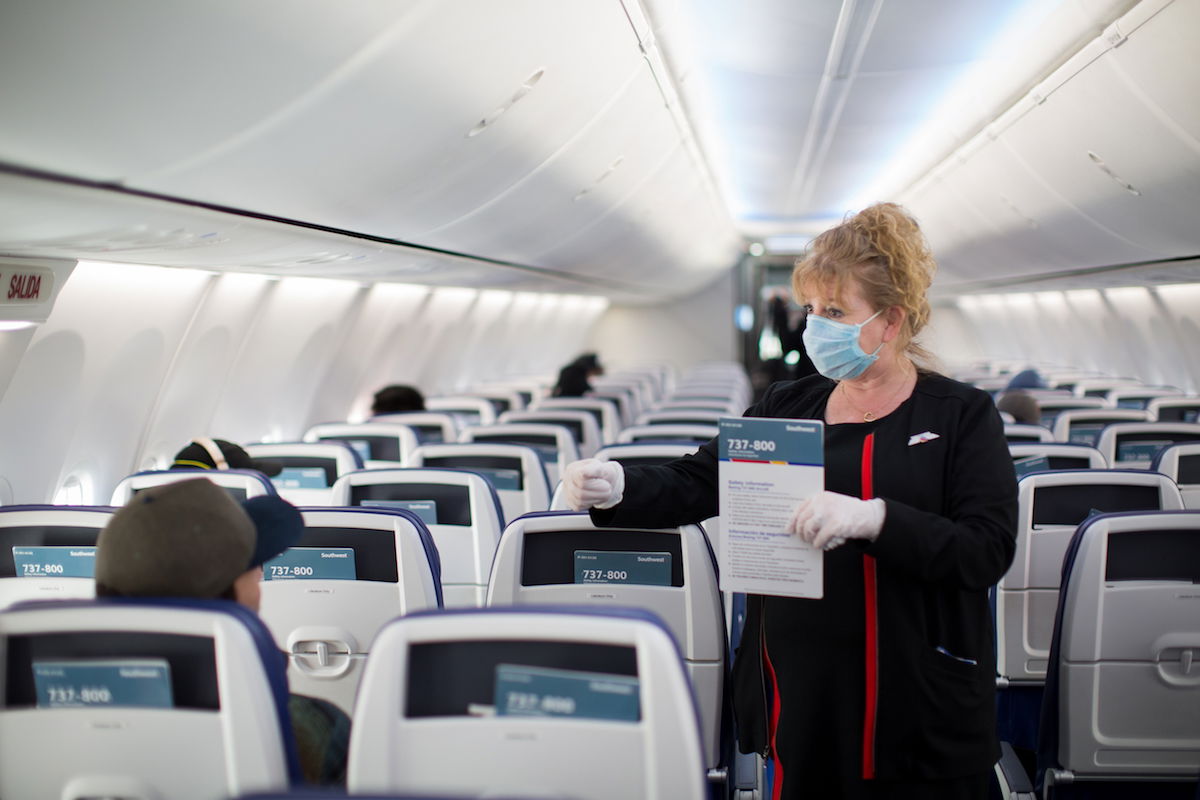 Southwest Airlines might be seeing more of me!
Furthermore, I'd also wear a face shield in addition to a face mask the next time I fly. I've started doing this when I have to go to the supermarket. Does it look kind of humiliating? Yes. But the coronavirus is so far from being under control in the US, and it adds yet another layer of protection.
Not today, Satan.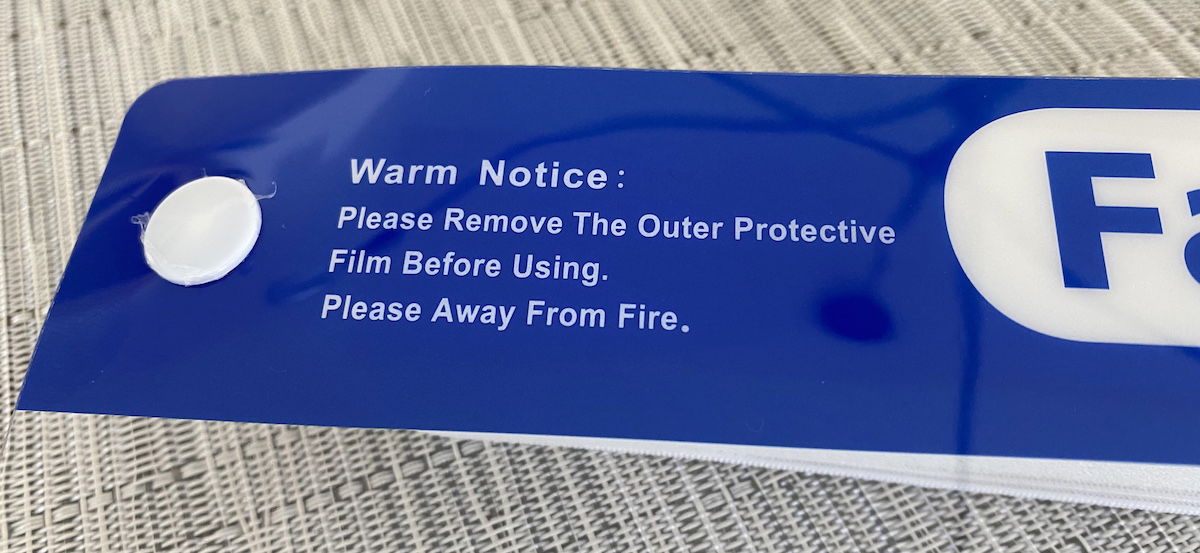 Our not-so-proofread face shields
Why flying was surprisingly enjoyable
On a happier note…
You'd think that flying would be extremely unenjoyable at the moment, given the lack of service, face mask requirements, physical distancing, closed lounges, etc. However, I have to say that I was surprised by just how much I enjoyed flying again:
There was a real sense of camaraderie among passengers, which you otherwise almost never see
Every single American Airlines employee I interacted with was phenomenal, and that never happens; at least based on my experience, it felt like employees weren't taking their jobs for granted
Having not flown for so long, I can't even begin to say how enjoyable it was to just feel the sensation of flight and look out the window
It's surreal how empty airports are; that makes me sad, and also makes the travel experience so much better
None of that is intended to suggest that everyone should start flying, but rather that just surprised me. Personally the flying experience was much more pleasant than I was expecting. I was just grateful to be able to fly again, which is something I took for granted for far too long.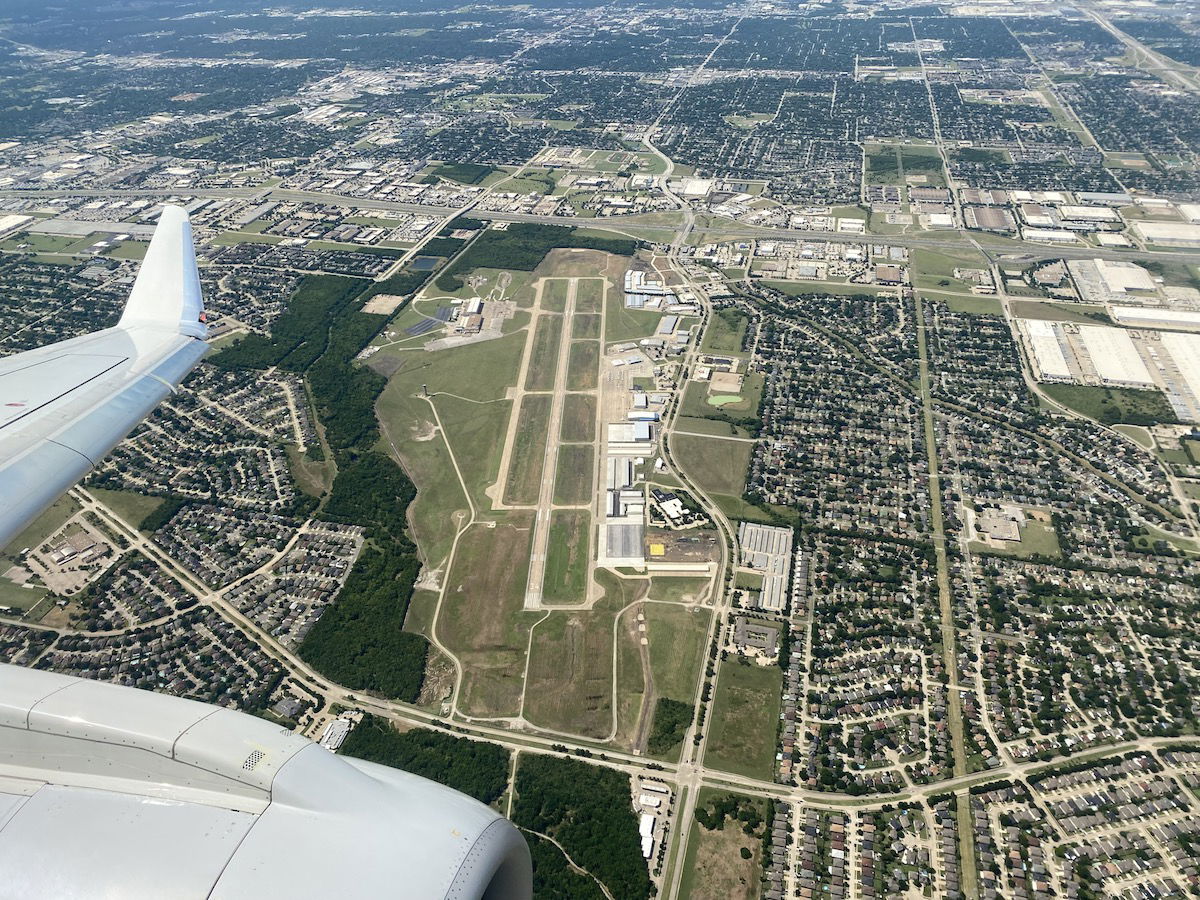 These views never get old
Bottom line
Airlines have come a long way in just a few months with reassuring people that it's safe to fly. While there's not necessarily data that suggests flying is "safe," there's also not data to suggest that all that many coronavirus outbreaks have been linked to planes.
Being in domestic first class next to Ford put me at ease, because I felt like we had some control over our surroundings. I would have felt very differently if I were traveling alone, in particular if I were in economy seated next to a stranger.
So yes, all things considered I came away from my flights feeling safer than I was expecting. But I would also now do absolutely everything I could to ensure I don't sit next to a stranger in a regular economy seat, because the lack of control would make me feel uncomfortable.
What's your comfort level with flying at this point? If you're willing to fly, are you seeking out airlines that give you more space, or is that not a priority?