Spirit Airlines is one of the largest ultra low cost carriers in the United States, and personally it's my favorite (I far prefer Spirit to Frontier, for example). While Spirit often gets a bad rap, I think that largely comes down to people having unrealistic expectations. So in this post I wanted to share my top tips for making the best of the Spirit Airlines experience, as it doesn't have to be bad.
Note that Spirit is in the process of being acquired by JetBlue, and the plan is for the combined airline to look a lot more like JetBlue in the future. That being said, for the time being Spirit is continuing to operate independently, and nothing has changed for passengers. For that matter, if the merger does get approval, it'll be interesting to see how the two fleets are harmonized.
With that out of the way, let me share my top tips for making the most of a Spirit Airlines experience.
Make sure you understand the rules
Spirit Airlines is an ultra low cost carrier, which means the airline generally has pretty low fares, but then charges extra for just about everything, ranging from seats, to carry-on bags, to checked bags, to snacks and drinks.
I think the biggest thing that frustrates people about Spirit is not understanding the rules. And I have to say, I don't think Spirit is at fault there — the airline is incredibly transparent during the booking process regarding what is and isn't included. So I think the issue largely comes down to people reading what they want to read, and then acting shocked and outraged when they realize that their wishful thinking doesn't actually reflect reality.
With that in mind, when booking a ticket on Spirit:
Understand that just about everything is going to cost you extra
Don't expect you'll be able to get away with sneaking anything onto the plane (like a full size carry-on, if you didn't pay for it)
Understand that you'll pay more for extras the longer you wait; it's cheapest to add bags at the time of booking, and it's most expensive to add bags at the airport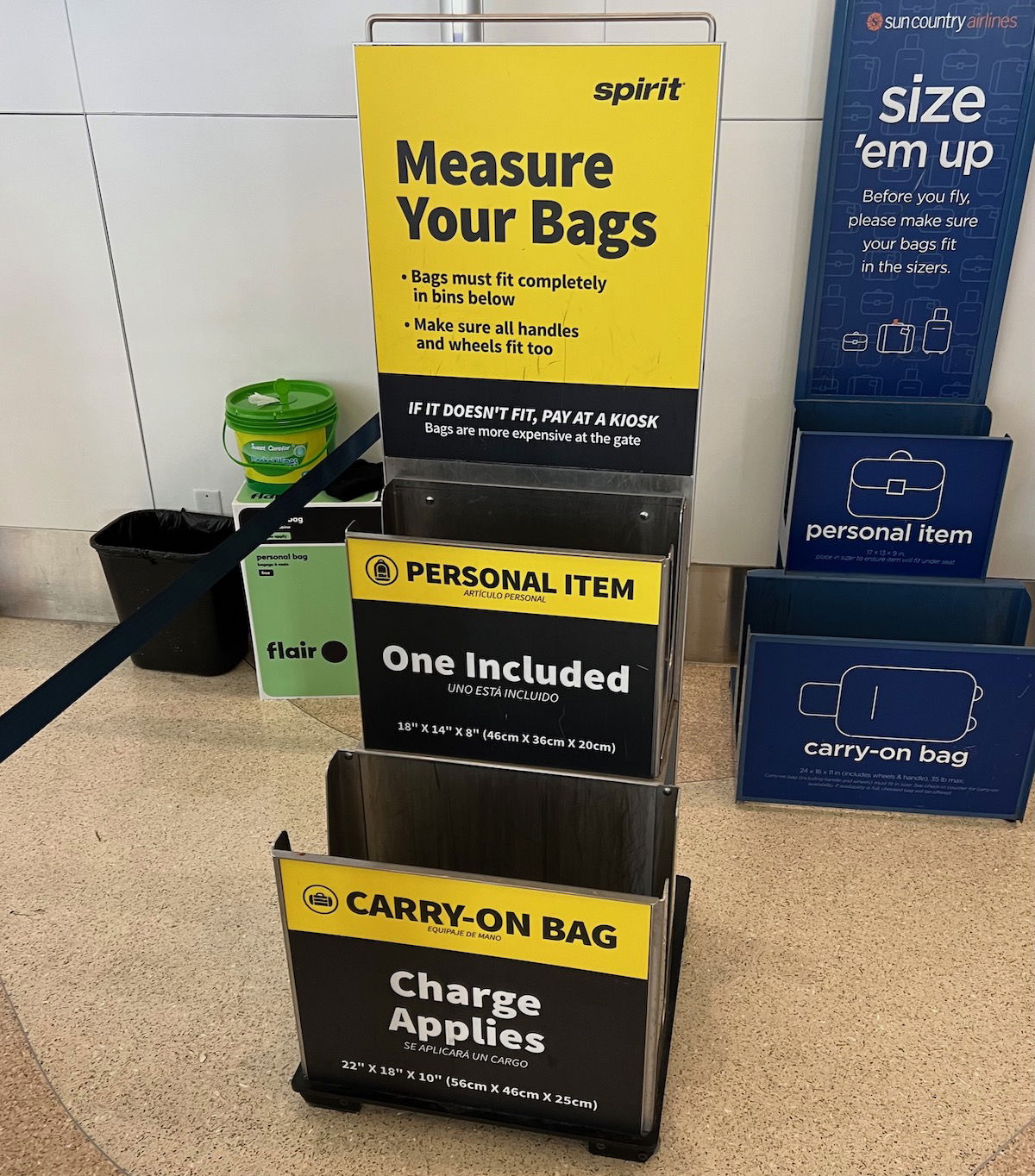 Pay for a carry-on rather than a checked bag
While all Spirit Airlines passengers can take a free personal item with them onto the plane, you need to pay extra for full size carry-on bags and checked bags. Interestingly Spirit charges more to carry-on a bag than to check a bag. For example, take the below flight from Tampa to Baltimore, where a carry-on bag costs $65, while a checked bag costs $55.

While the natural thought might be to pay for a checked bag rather than a carry-on, personally I think it's worth paying extra for the carry-on. That way you can avoid the lines at check-in, which can be really long at times. You also shouldn't have any issues finding overhead bin space for your bag, since not that many people pay for carry-ons.
Also, anyone who pays for a carry-on bag automatically gets to board with the first zone, meaning you'll be among the first to board (if that matters to you). So when you pay for a carry-on you're not only saving yourself a lot of time, but also getting pre-boarding. Of course all of this assumes that you're not just taking a personal item, which is the real way to score a deal flying Spirit.
Meanwhile if you're traveling with more stuff than you can reasonably fit in a carry-on, checking a bag is your best bet.
Consider reserving a Big Front Seat
One of the things that makes Spirit Airlines unique among ultra low cost carriers is that the airline has the Big Front Seat concept. These are essentially first class seats at the front of the cabin, except they don't come with any extra service.
Given how tight Spirit Airlines' seats otherwise are, reserving one of these seats is guaranteed to make your flight a lot more comfortable. Back in the day this was the deal of the century, as a Big Front Seat consistently cost maybe $30-50 extra. Nowadays the cat is out of the bag, and the price premium has increased significantly for the Big Front Seat.
Anyway, if you care about comfort and can swing it, I can't recommend the Big Front Seat enough. I understand a lot of people fly Spirit because they're looking to save as much as possible, so this isn't for everyone. However, if you're in a position where you can spend the extra money, do it.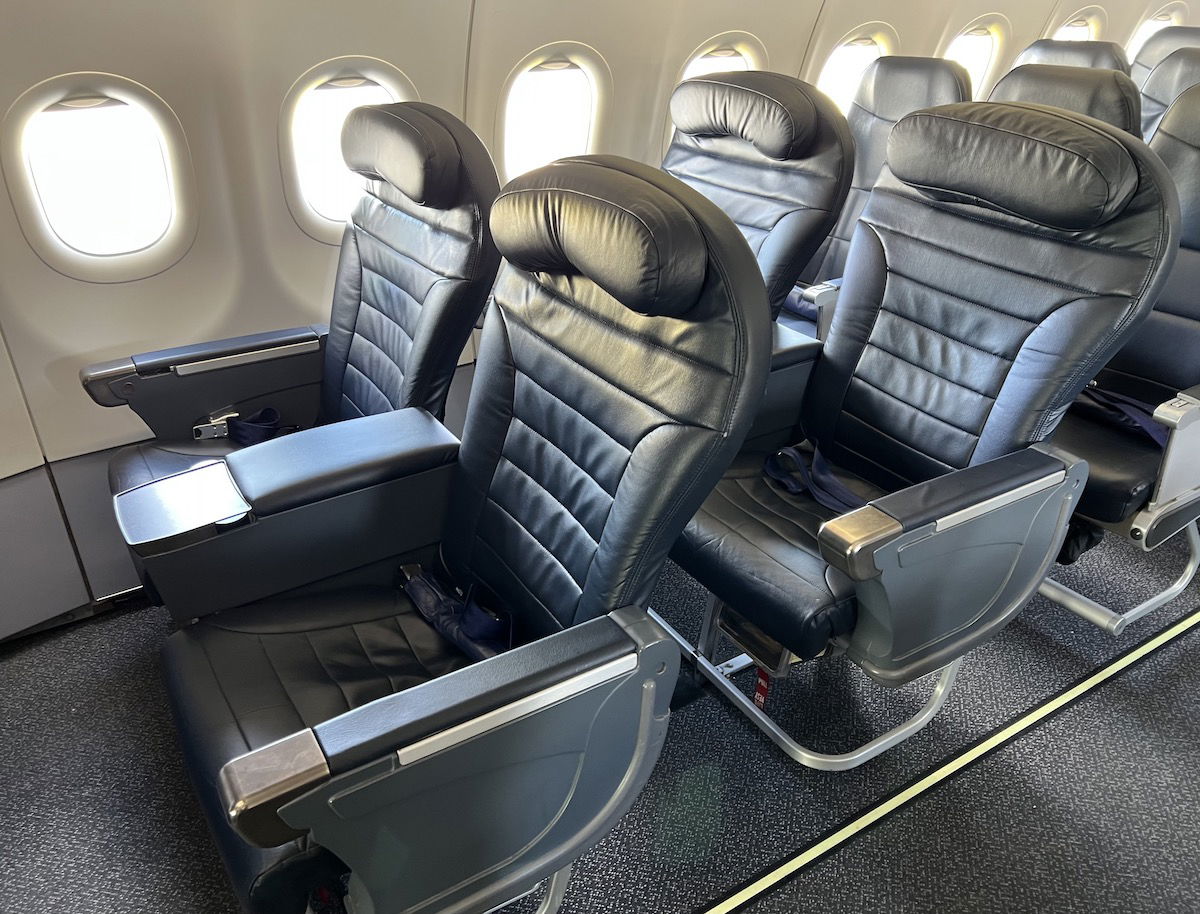 Plan for how you're going to entertain yourself
Don't expect that you'll find any seatback entertainment on Spirit Airlines, so make sure you have a plan for how you're going to entertain yourself. Nowadays it's easy enough to bring your own personal device with TV shows or movies pre-loaded, so I recommend doing that.
One awesome thing about Spirit, though, is that the airline now offers high-speed Wi-Fi throughout most of its fleet. It's fantastic to be able to stay productive when flying with Spirit Airlines, and it's quite reasonably priced. Streaming Wi-Fi costs $6.99-14.99 per flight, so that's reasonable whether you're looking to get some work done, or just want to stream entertainment.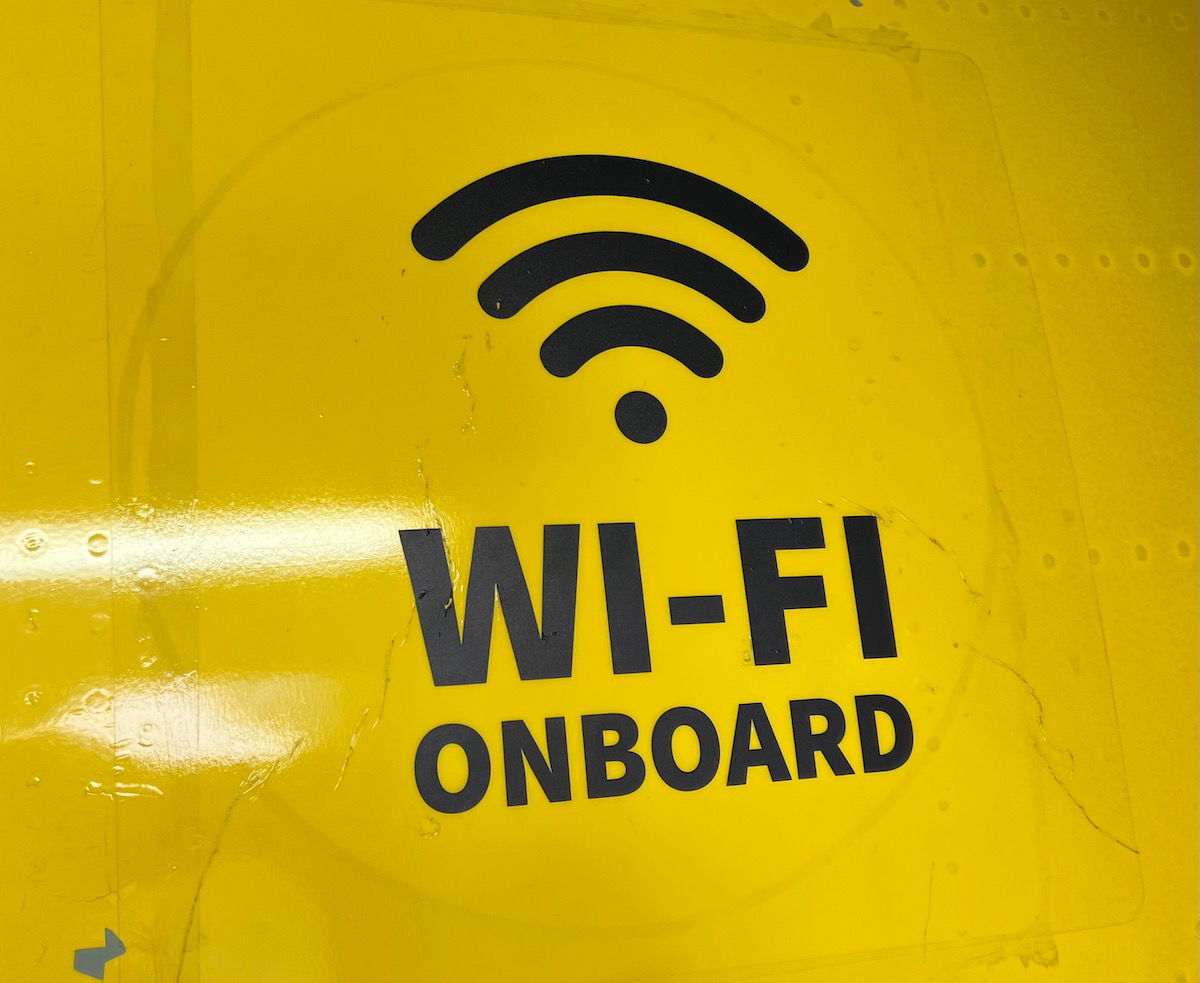 Board your Spirit flight last
For whatever reason, people have a tendency to crowd the gate area before boarding even starts, and feel some pressure to get on the plane as soon as possible. In the case of flying with Spirit, I think it's worth doing the opposite. Spirit is known for having limited seat pitch (aside from the Big Front Seat), so you don't really want to spend more time onboard than you have to.
That's why I recommend trying to board last, rather than first:
If you have a personal item, it's going to go underneath the seat in front of you no matter
If you have a carry-on bag, there should be plenty of room for it in the overhead bin, given how few people have carry-on bags (compared to other airlines)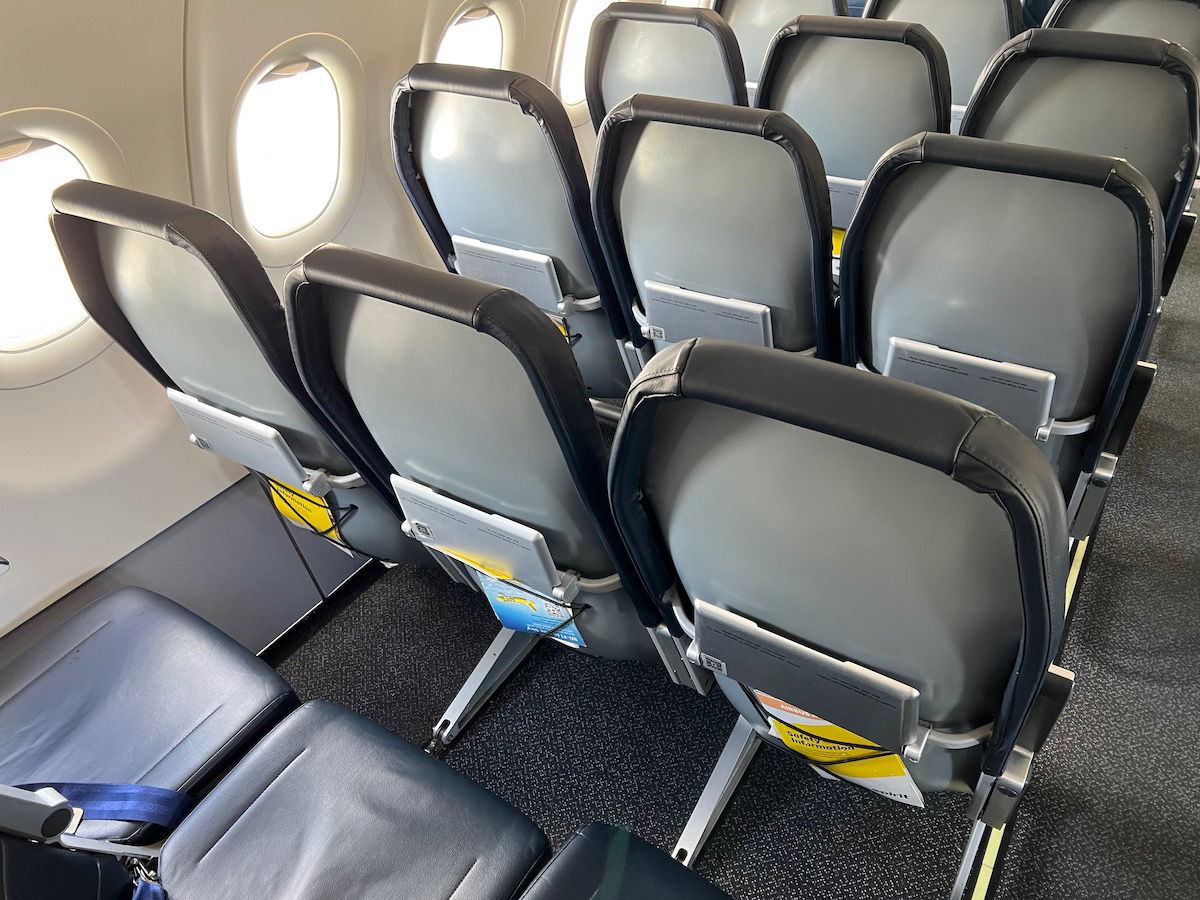 Consider buying your ticket at the airport
The concept of booking a ticket at the airport rather than online is virtually unheard of nowadays, at least in the United States. There's an exception, though, for ultra low cost carriers. Specifically, you can save $22.99 per ticket by booking in-person at the airport, as it allows you to avoid the "passenger usage charge."
The catch is that you might not get the same good pricing on add-ons that you'd get if booking online. See this post for more details on when it's cheaper to buy Spirit tickets at the airport.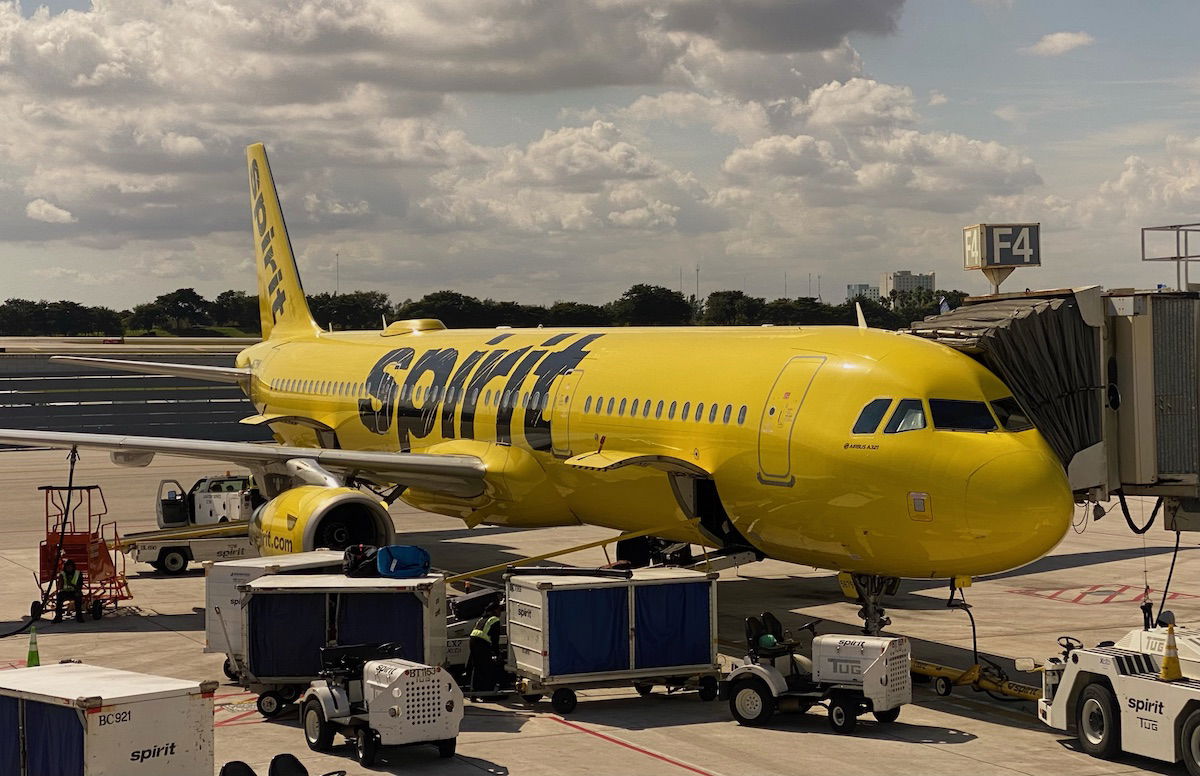 Get a Free Spirit elite status match
Free Spirit is Spirit Airlines' loyalty program, and it's surprisingly lucrative. The program offers a status match challenge, for those who have status with a competing airline. What's amazing is that if you have Spirit Airlines Gold status, you can avoid most fees, ranging from seat assignment fees, to carry-on bags fees, to checked bag fees. This truly makes flying with Spirit a heck of a deal.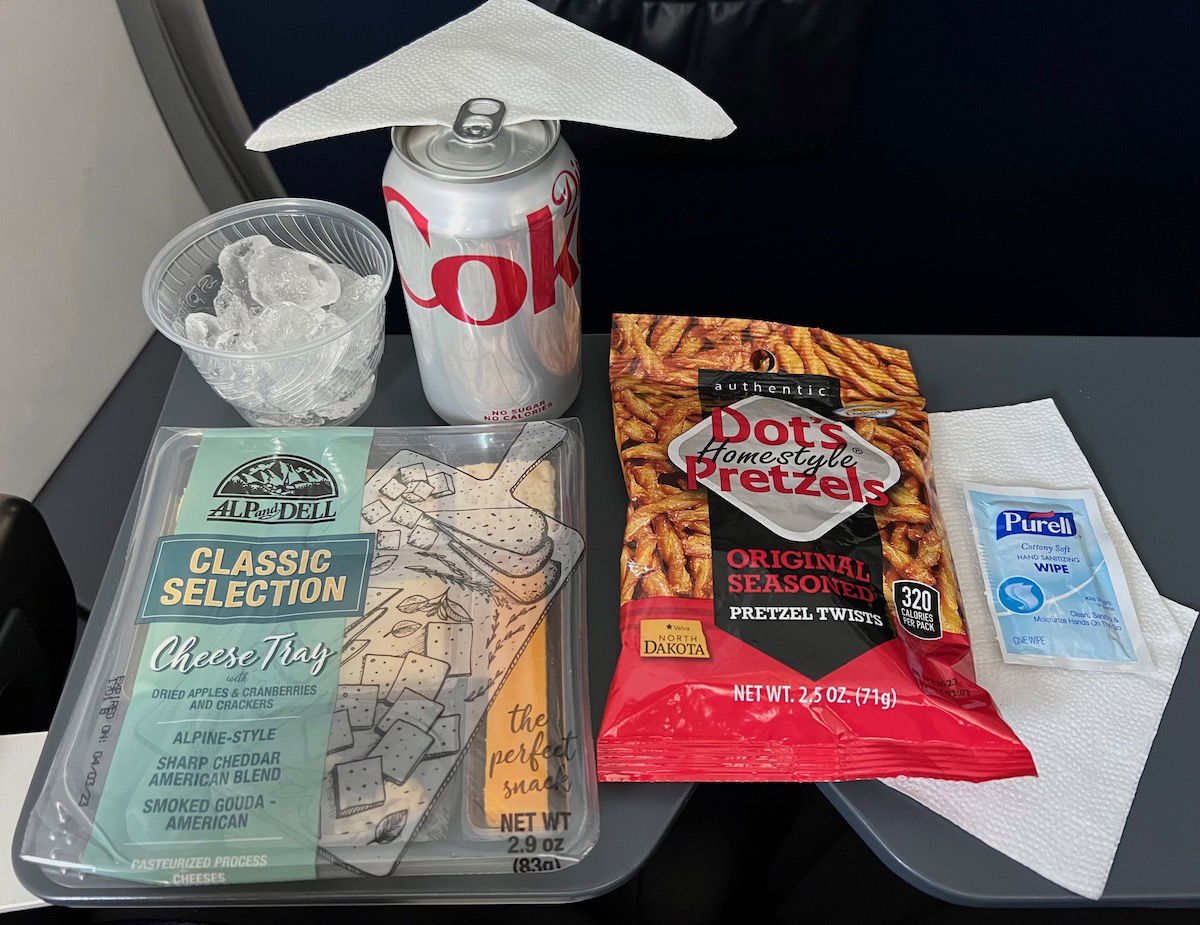 Have a good attitude
This is more general advice for flying, though it's definitely important at Spirit as well. Spirit Airlines has some really great, happy, fun employees. They come to work with a good attitude, and if you treat them well, they'll treat you well.
Often I see passengers letting out their frustration on Spirit employees for things that aren't their fault. So just be polite and kind to them, and you'll probably have an even better experience.
Enjoy some BuzzBallz
In the same way that I like to taste test the drink selection in international first & business class, the same applies on Spirit. So while Emirates is proud of serving Dom Perignon in first class, Spirit is proud of serving BuzzBallz. They're kind of delicious, and sort of set the tone for flying with Spirit. As the name suggests, they'll get you a little buzzed, which makes any flight more enjoyable, right? 😉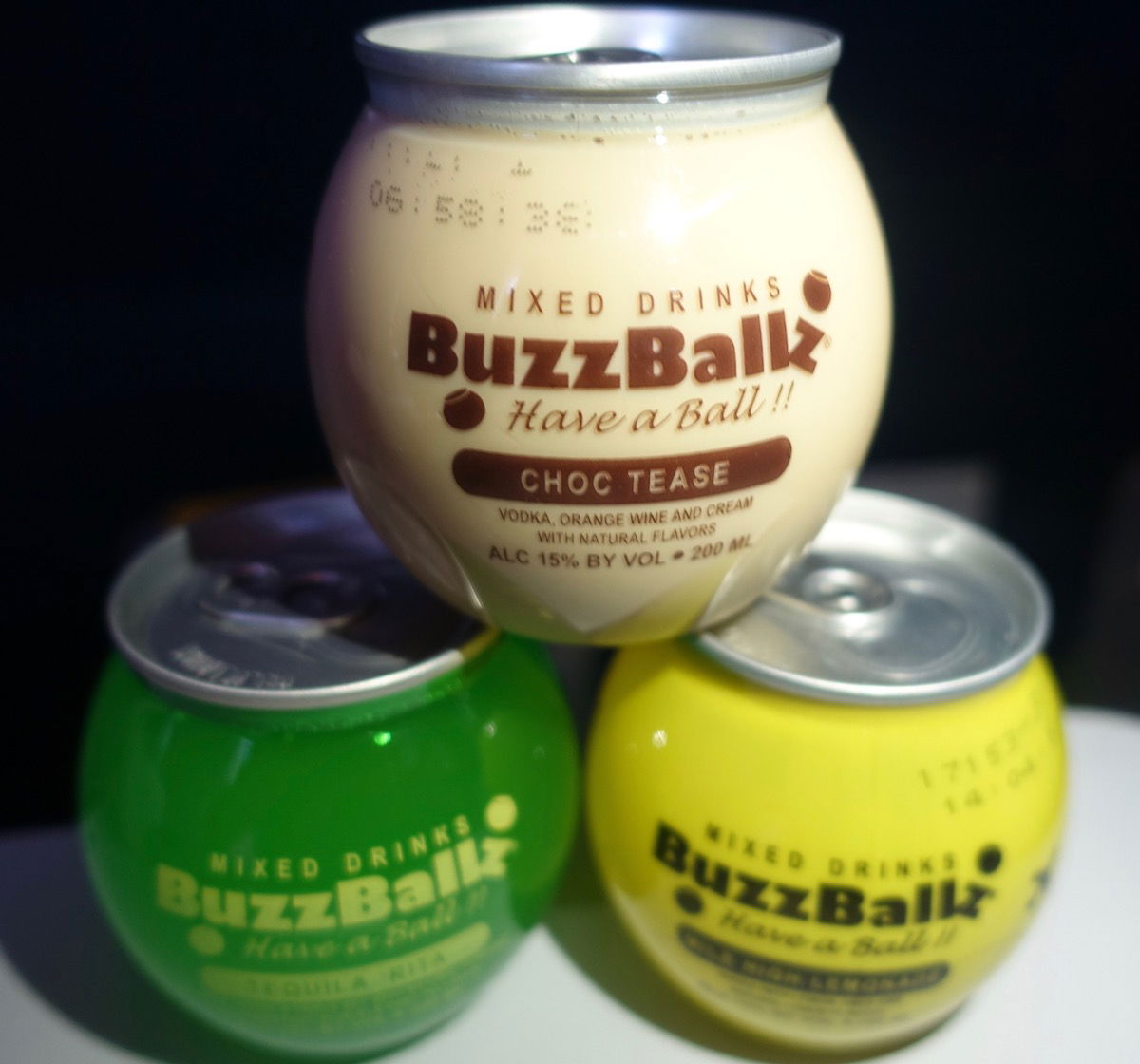 Bottom line
Spirit Airlines is my favorite ultra low cost carrier, thanks to the Big Front Seat, high speed Wi-Fi, and great elite status program. There's no denying that aspects of flying with Spirit aren't great, though hopefully the above tips make it a bit better for any first timers.
The reality is that you should love Spirit Airlines regardless of whether or not you ever fly with the airline. Spirit has placed a ton of downward pressure on airline pricing, so the airline holds other carriers accountable. Frankly I'm a bit sad about JetBlue potentially taking over Spirit, as the airline brings something unique to the market.
Anyone have any other tips for making the Spirit experience as pleasant as possible?