Spirit Airlines has announced that it has reached an impressive milestone when it comes to installing Wi-Fi throughout its fleet.
All Spirit Airlines A320s & A321s have Wi-Fi
A few years back, Spirit Airlines announced it would become the first major ultra low cost carrier in the United States to offer inflight Wi-Fi. The airline has now reached an impressive milestone — all Airbus A320s & A321s now feature Wi-Fi.
Unfortunately that doesn't quite mean that all of Spirit Airlines' fleet has Wi-Fi, though. Spirit Airlines hasn't installed Wi-Fi on its Airbus A319s, and no decision has yet been made as to whether or not these planes will get Wi-Fi.
Spirit Airlines' fleet currently consists of roughly 180 planes, and 31 of those are Airbus A319s, meaning that currently around 80% of the fleet has Wi-Fi. Spirit has well over 100 A320neos & A321neos on order, and those will all be delivered with Wi-Fi as well, so the percentage of planes with Wi-Fi will continue to increase.
Spirit Airlines has partnered with Thales for Wi-Fi, and the high-speed connectivity works across Spirit's network in the United States, Latin America, and the Caribbean. This Wi-Fi is fast enough to offer streaming, and Spirit promises an "at-home level of experience in the air," though I imagine that might be a stretch at times.
By September 2022, Spirit will offer the fastest Wi-Fi service of any US-based airline, as the company's FlytLIVE-enabled planes will be connected to the new SES-17 satellite.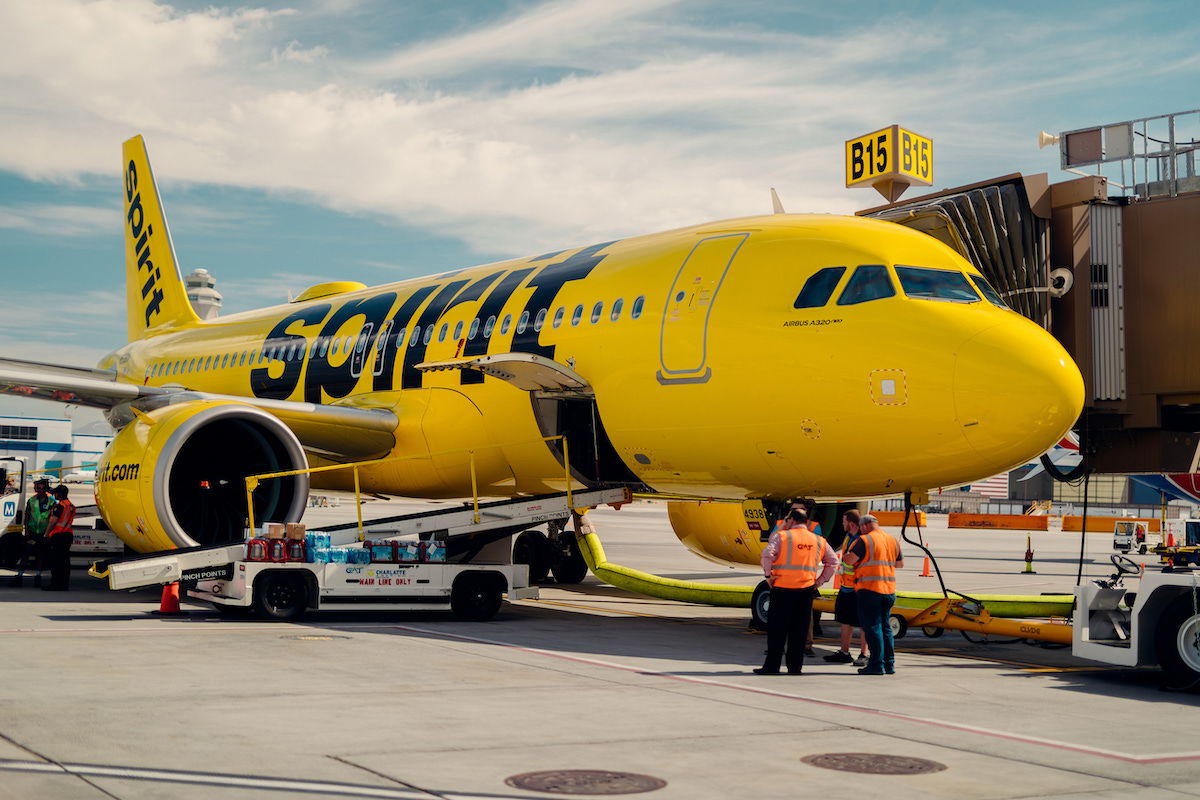 How much does Spirit Airlines charge for Wi-Fi?
Spirit Airlines has two different Wi-Fi pricing plans, and the cost is based on the duration of the flight:
There's the browsing plan, ideal for browsing the web and staying in touch via email, chat, and social media; this starts at $2.99 per flight
There's the streaming plan, ideal for streaming and more, with speeds that are 20x faster than the browsing option; this starts at $5.99 per flight
Wi-Fi can always be purchased onboard by connecting to the "Spirit_WiFi network," or by opening your web browser and going to spiritwifi.com.
Spirit is now also making it possible for guests to purchase Wi-Fi at the time of booking — this is available on spirit.com as of July 13, 2022, and through the Spirit mobile app as of August 10, 2022. In both cases this is valid for flights as of August 24, 2022. Those who pre-purchase a plan will receive a voucher code that can then be used on the flight.
Bottom line
Spirit Airlines has completed installation of Wi-Fi on all A320 & A321 aircraft. This means that roughly 80% of Spirit's fleet has Wi-Fi, with the only planes not having this feature being the A319s. This is an impressive milestone, as Spirit is the only ultra low cost carrier in the United States to offer Wi-Fi. And best of all, Spirit's Wi-Fi system is also really fast and has widespread coverage.
As I (coincidentally) wrote about earlier, Spirit having Wi-Fi is a major point of differentiation compared to Frontier.
Have you used Spirit's Wi-Fi, and if so, what was your experience like?