It's common for airlines to offer some sort of status challenge or status match program, in order to lure frequent flyers who are loyal to competing airlines, but are considering a switch. In the United States, most major airlines offer some sort of a status match challenge opportunity, including Alaska, American, Delta, Southwest, and United. In this post I wanted to take a look at the program offered by Spirit.
Spirit Airlines launched its Free Spirit loyalty program in early 2021, and it's surprisingly great. If you have any upcoming travel on Spirit Airlines, it's worth being aware of the carrier's status match challenge program, which could offer significant value, and help you have a great Spirit Airlines experience.
Free Spirit status match challenge
Spirit Airlines has a status match challenge program, which is a way for those who are loyal to other US airlines to switch their business to Spirit and immediately start getting perks.
If you have elite status with another airline, Spirit Airlines will give you an equivalent status in Free Spirit for 90 days complimentary, and then you'll have the opportunity to maintain that status with reduced requirements. Let's take a closer look at how that works.

What status tiers does Spirit Airlines match?
Spirit Airlines will match status with Alaska, American, Delta, Frontier, Hawaiian, JetBlue, Southwest, and United. You can earn either Silver or Gold status in Free Spirit, depending on your status with a competitor. Below is a chart showing how status maps over.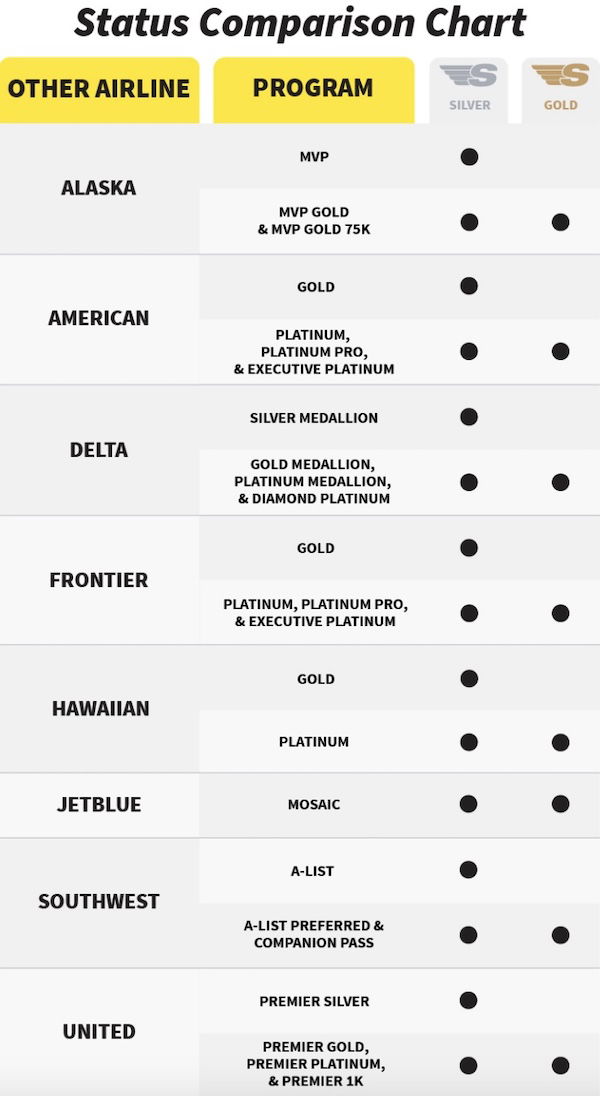 How much do you have to fly to maintain Free Spirit status?
Spirit Airlines is offering a status match challenge, meaning that you receive complimentary status for 90 days, but then you have to earn a certain number of status qualifying miles (SQMs) to maintain status:
To maintain Free Spirit Silver status you need to earn 500 SQPs
To maintain Free Spirit Gold status you need to earn 1,250 SQPs
A couple of things to note:
These requirements are equivalent to a quarter of the typical annual requirements to earn status
Status earned through this status match challenge is valid for the remainder of the calendar year, and then the entire following calendar year as well
You earn one SQP per dollar spent with Spirit Airlines (before taxes and fees), meaning you'd need to spend $500 on Spirit flights to maintain Silver status, and $1,250 on Spirit flights to maintain Gold status.

How do you request a Spirit status match challenge?
You can start the process of requesting a Spirit Airlines status match challenge at this link. Note that you're only eligible if you haven't received a status match or complimentary status with Free Spirit in the past two years.
In order to match you also need to have earned status through a competing airline's published requirements, meaning complimentary status or status earned through a promotion doesn't qualify. You'll have to present a document confirming your elite status.
Only request the status match challenge once you're ready to start your 90 day clock, since it begins within 24 hours of receiving your email confirmation of being accepted into the status match challenge.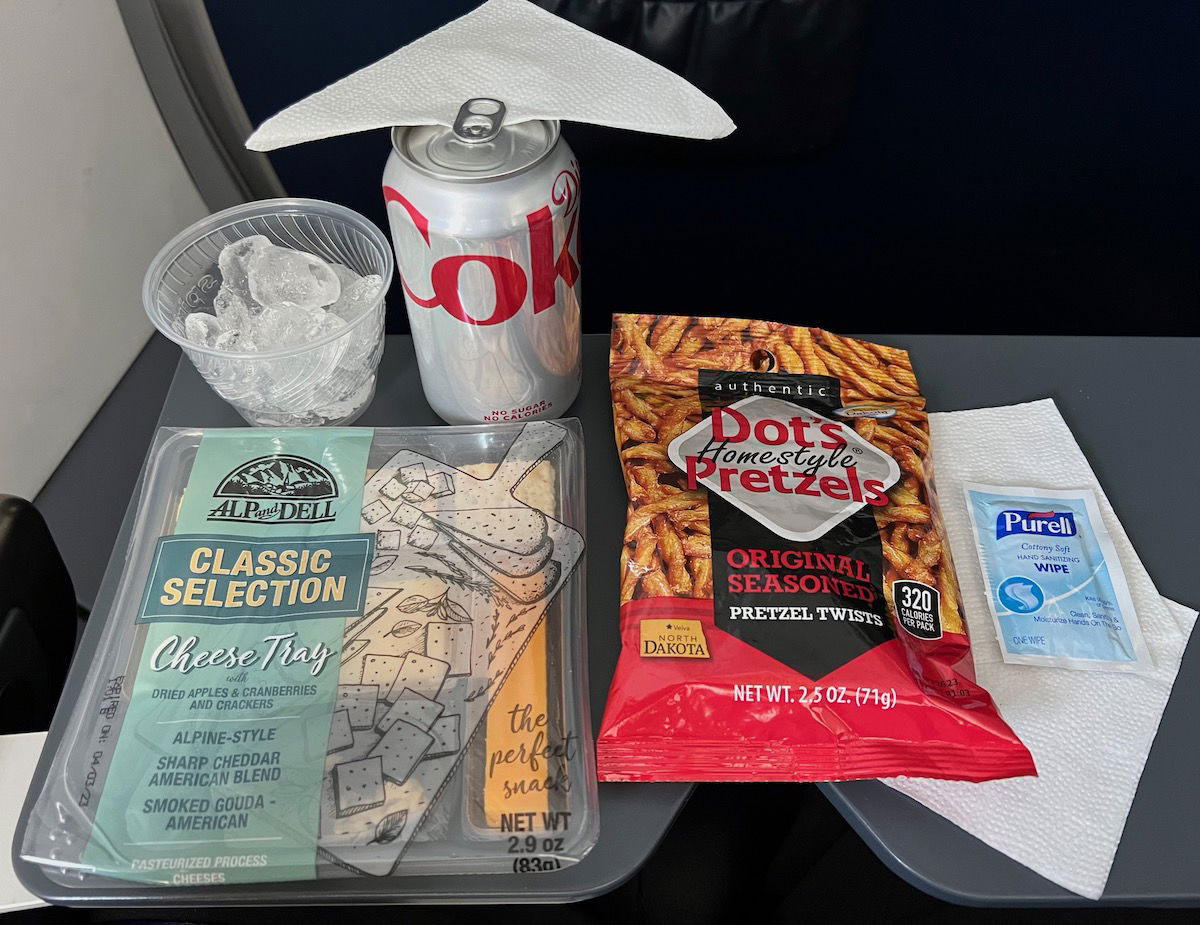 The Free Spirit status challenge is great, but…
For an ultra low cost carrier, I'm extremely impressed by Spirit Airlines' loyalty program. Spirit Airlines' business model is all about charging fees for just about everything, yet Free Spirit Gold status gets you out of a vast majority of those fees, as it offers everything from a free carry-on, to a free checked bag, to free priority boarding, to free seat selection, to free flight changes, to free inflight beverages and snacks.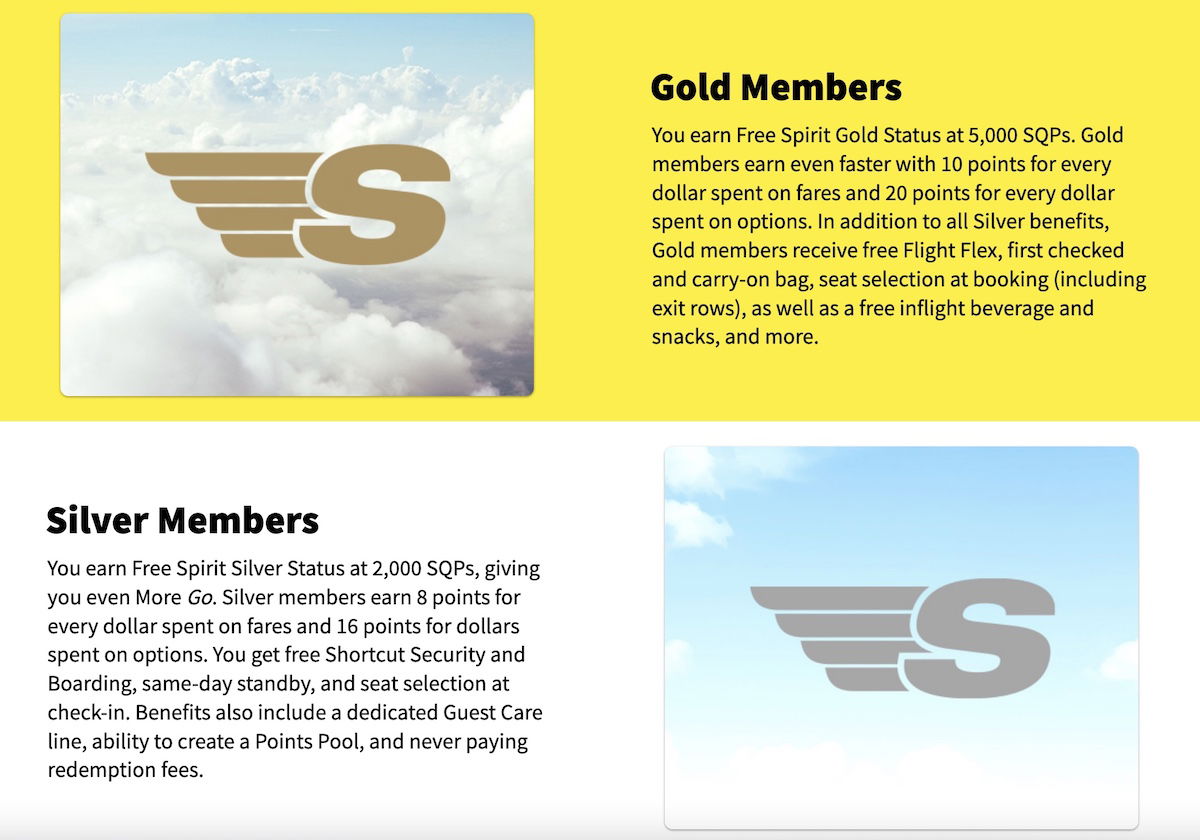 The status is so useful that it almost makes me want to go for status with Spirit Airlines. This is a generous offer that makes that extremely easy.
But that also gets at the issue with this offer — how the heck is one supposed to spend $1,250 (pre-tax) on Spirit Airlines flights in 90 days if you're not on the hook for all of these fees?
This is the airline that regularly has fares in the tens of dollars. You'd either need to take a ton of flights, or book some expensive flights, to earn that many SQPs. For many, that defeats the point of flying with Spirit.
In fairness to Spirit, the airline actually doesn't have to be unpleasant to fly with, and is significantly better than Frontier, in my opinion. Not only does Spirit have high speed Wi-Fi throughout most of its fleet, but the airline also has the Big Front Seat, one of the best deals in domestic travel.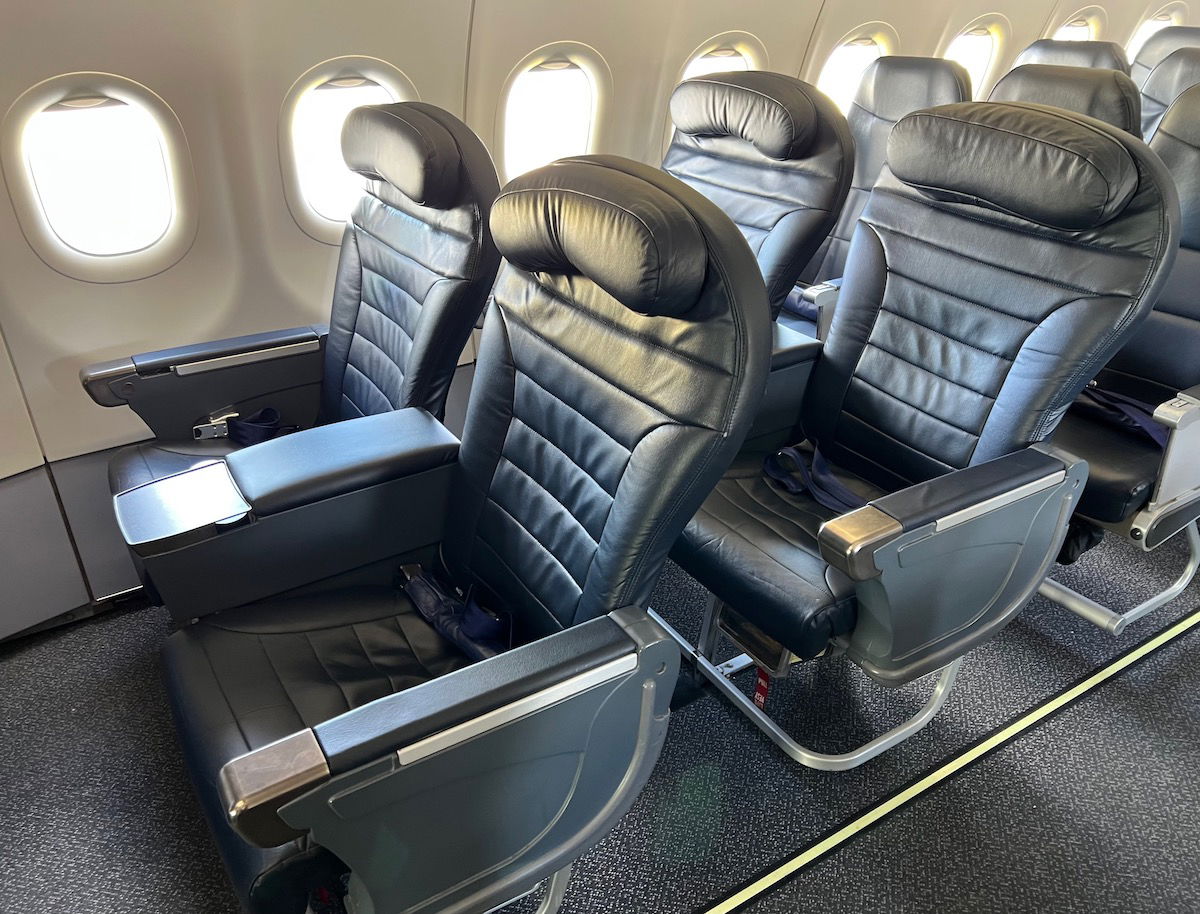 Bottom line
Spirit Airlines' Free Spirit frequent flyer program offers a pretty generous status match challenge. This allows elite members with other US airlines to receive status for a period of 90 days, and then maintain it for the entire membership year in exchange for some flying.
This could be a great deal if you have any upcoming plans to travel on Spirit Airlines. However, actually maintaining the status requires a lot of spending on Spirit Airlines. Given how much you can save on fees by having status with Spirit Airlines, actually spending that much on the airline may prove to be a struggle.
Anyone plan to take advantage of this Spirit Airlines status match challenge?