It's common for airlines to offer some sort of status challenge or status match program, in order to lure frequent flyers who are loyal to competing airlines, but are considering a switch. In the United States, most major airlines offer some sort of a status match challenge opportunity, including Alaska, American, Delta, Southwest, and United. In this post I wanted to take a look at the program offered by Spirit.
Spirit Airlines launched its Free Spirit loyalty program in early 2021, and it's surprisingly great. A couple of weeks ago, Spirit Airlines launched an exciting status match offer in partnership with statusmatch.com. Note that this is a last call, as this offer is expected to be pulled after Sunday, April 23, 2023, so you have just a couple of days remaining.
While there's a cost to enroll, the value here is potentially spectacular, as status is valid for one year with no flying requirement. If you have any upcoming travel on Spirit Airlines, it's worth being aware of the carrier's status match program, which could offer significant value, and help you have a great Spirit Airlines experience.
Details of Spirit status match opportunity
Spirit Airlines has a limited time status match program, which allows elite members of 16 airline loyalty programs and 16 hotel loyalty programs to start getting perks on Spirit Airlines immediately. This is an outright status match opportunity, and status is valid for 12 months. There's no need to complete any challenge to maintain your status.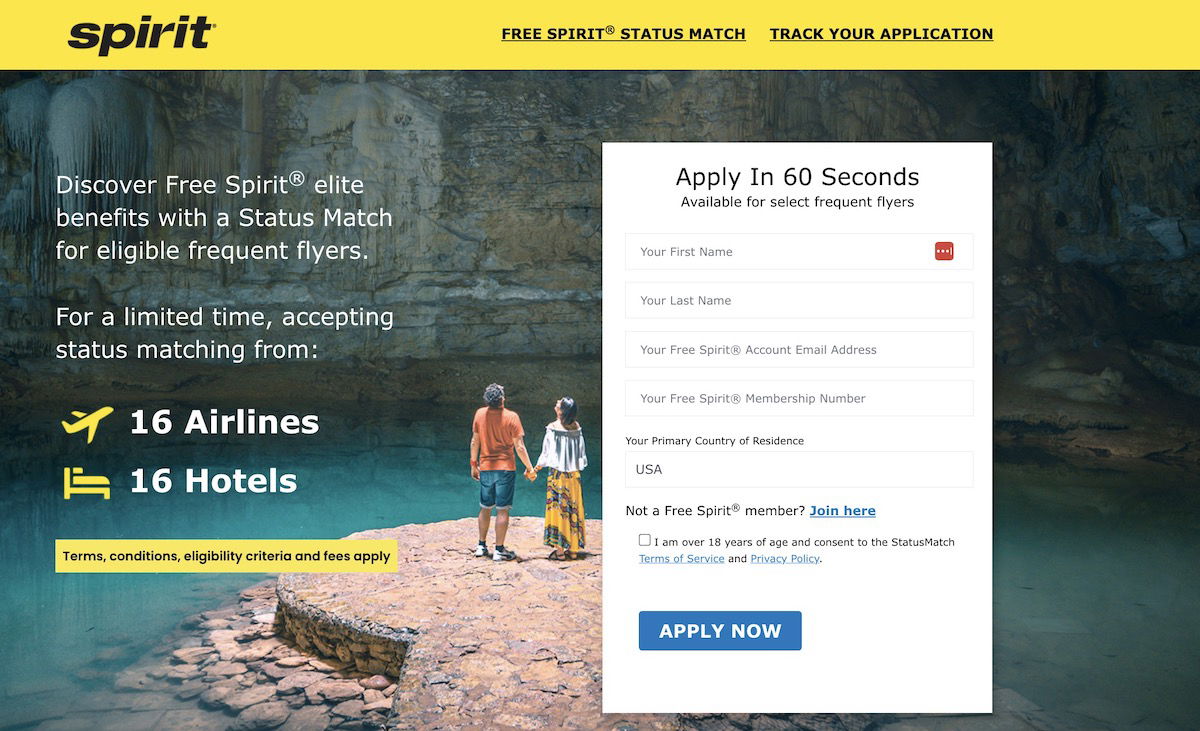 What status tiers does Spirit match?
Spirit Airlines' status match opportunity is really readily available, as you can match status from 16 airline loyalty programs and 16 hotel loyalty programs.
Eligible airline loyalty programs include the following:
Aerolineas Argentinas Aerolineas Plus
Aeromexico Club Premier
Air Canada Aeroplan
Alaska Mileage Plan
American AAdvantage
Avianca LifeMiles
British Airways Executive Club
Caribbean Airlines Caribbean Miles
Copa ConnectMiles
Delta SkyMiles
Frontier Miles
Hawaiian Airlines HawaiianMiles
JetBlue TrueBlue
Southwest Rapid Rewards
United MileagePlus
WestJet Rewards
Eligible hotel loyalty programs include the following:
Accor ALL
Best Western Rewards
Choice Privileges
GHA Discovery
Hilton Honors
IHG One Rewards
Leading Hotels of the World Leaders Club
Marriott Bonvoy
OMNI Select Guest
Radisson Rewards
Shangri-La Golden Circle
Sonesta Travel Pass
Taj InnerCircle
World Hotels Rewards
World of Hyatt
Wyndham Rewards
You can generally expect that if you have a lower elite status you can match to Spirit Airlines Silver, while if you have higher elite status you can match to Spirit Airlines Gold.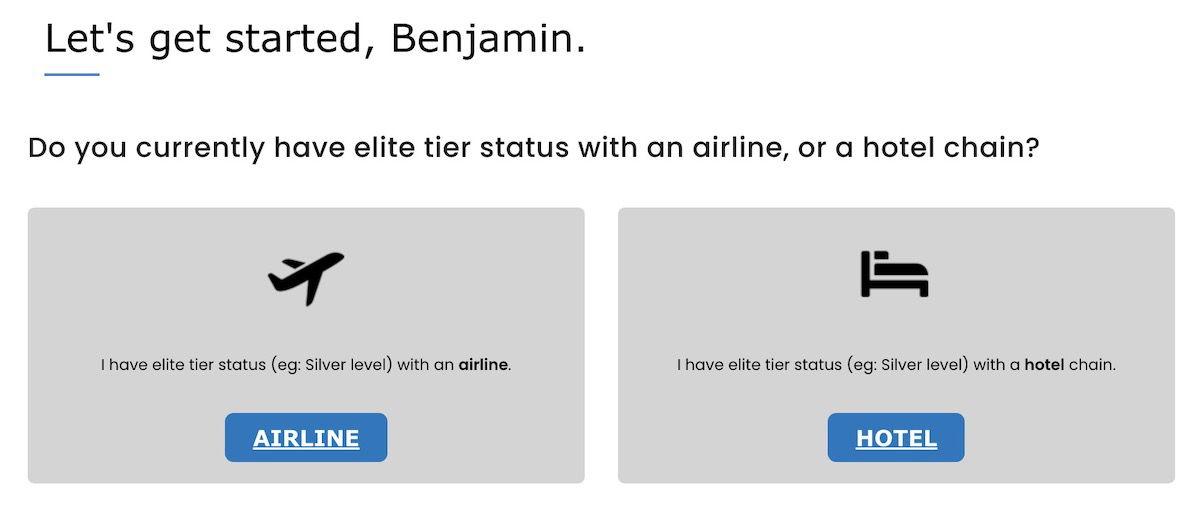 How much do you have to pay for a Spirit status match?
There is a fee for a Spirit Airlines status match, and it's $49 if you want Spirit Silver status or $99 if you want Gold status.
How do you request a Spirit status match?
You can start the process of requesting a Spirit Airlines status match at this link. You can apply for a status match in just 60 seconds, and once approved, your status match will be valid for 12 months. After that you'll have to qualify for status with the standard requirements.
Note that while this is being marketed as a limited time status match promotion, an end date hasn't yet been published.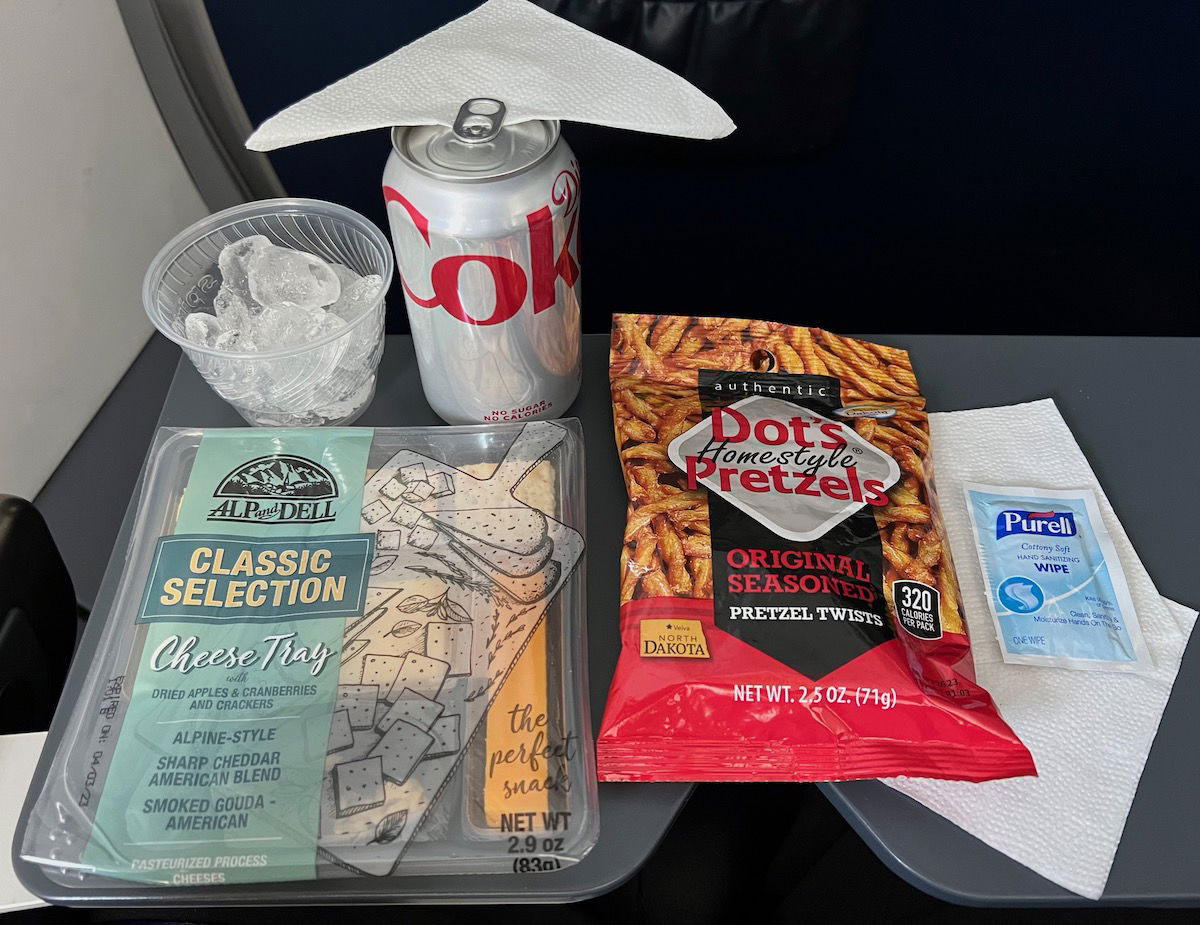 This is a very generous status match offer
Spirit Airlines is my favorite ultra low cost carrier. The airline actually doesn't have to be unpleasant to fly with, and is significantly better than Frontier, in my opinion. Not only does Spirit have high speed Wi-Fi throughout most of its fleet, but the airline also has the Big Front Seat, one of the best deals in domestic travel.
Of course like most low cost carriers, Spirit's business model is based around having low base fares and then charging ancillary fees for just about everything.
Fortunately having status with Spirit Airlines really offers astonishingly good value. Free Spirit Silver status offers bonus points, a redemption fee waiver, the ability to assign exit row seats, shortcut security, shortcut boarding, a same-day standby feature, and an overweight baggage fee waiver.

Meanwhile Free Spirit Gold status offers even more bonus points, plus a free checked bag, free carry-on bag, free drink and snack onboard, Zone 1 boarding, a pet fee waiver, free seat selection, and more.

If you fly Spirit Airlines as a Free Spirit Gold member, you'll be on the hook for very few fees. The only thing you'll potentially pay for is an upgrade to the Big Front Seat, which I consider to usually be worth it.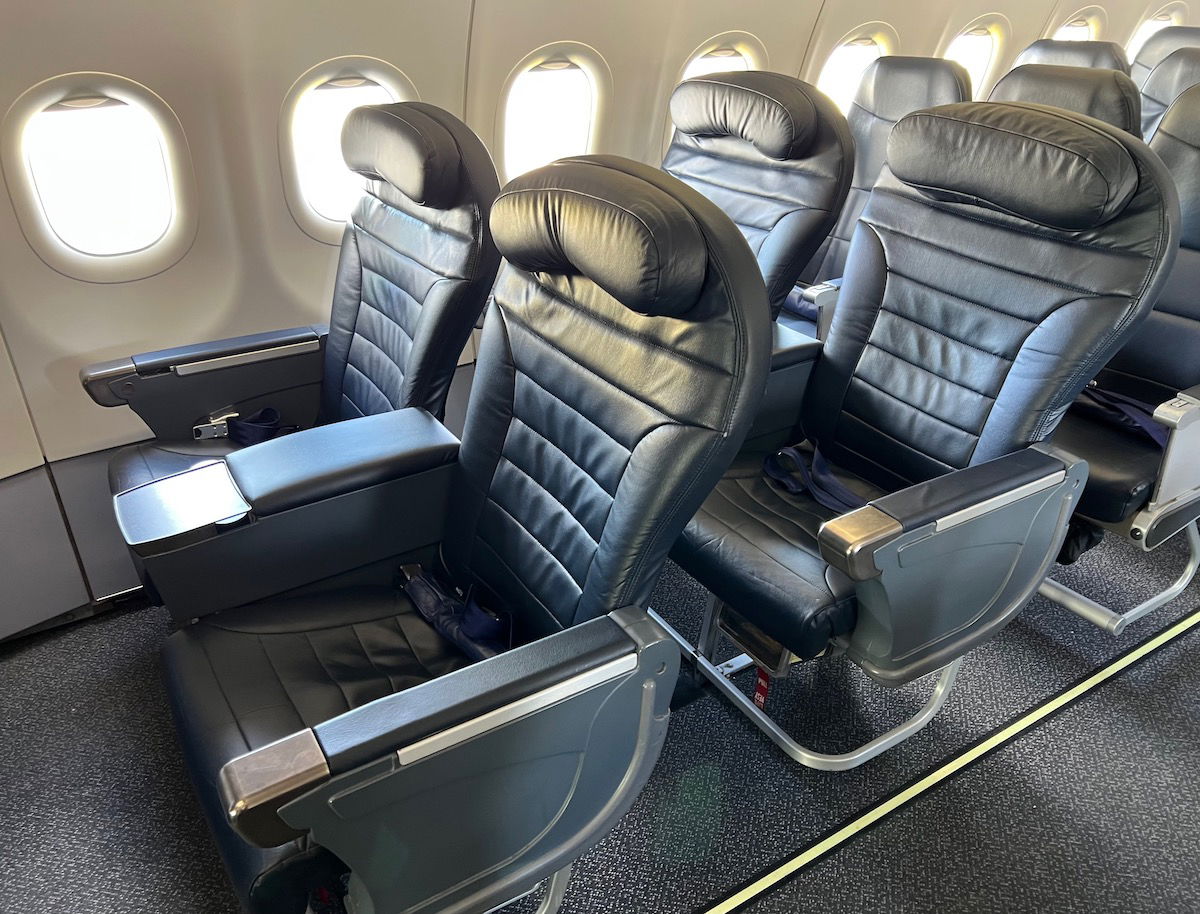 Bottom line
Spirit Airlines' Free Spirit frequent flyer program is offering a lucrative limited time status match opportunity. You can pay $49-99 to match your airline or hotel status to Spirit Airlines, and then you'll receive the status for 12 months with no flying requirement.
There's huge value to be had with Free Spirit Gold status, given that you get just about all the typical fees you'd pay waived. You'd easily get your money back from the enrollment fee after just one flight. If you've been considering this offer but haven't yet applied, this is your last chance to do so.
Anyone plan to take advantage of this Spirit Airlines status match?