I recently spent a weekend in Austin, and I decided to fly Spirit Airlines on the outbound. While Spirit Airlines is known for being no frills, I'm quite a fan of the airline, especially if you approach your journey in the right way.
In this post I wanted to review Spirit Airlines' Airbus A321 product, including the Big Front Seat, which is what I booked. Spirit Airlines offers an all around pleasant experience, between the Big Front Seat, high speed Wi-Fi, and a very friendly crew.
How I booked my Spirit Airlines ticket
Spirit Airlines is an ultra low cost carrier, meaning that the airline charges extra for just about everything. My ticket cost $87.14 including taxes & fees (it may have been cheaper if I had booked at the airport), and I booked the following flight:
12/08 NK517 Fort Lauderdale to Austin departing 1:15PM arriving 3:21PM
On top of that, I paid $120 to assign the Big Front Seat. While the premium for booking the Big Front Seat has increased significantly over time, I think it's still fairly priced, especially when you consider that I spent over 3.5 hours in my seat.
On top of that, Spirit ordinarily charges for carry-ons and checked bags. However, I have Spirit Airlines Gold status (the Free Spirit program offers a status match challenge), so I receive a complimentary full size carry-on bag, and even a checked bag. Therefore I wasn't out of pocket for any extra fees.
Spirit Airlines check-in & boarding
My 1:15PM flight from Fort Lauderdale to Austin was scheduled to board at 12:30PM, so I got to the airport a bit before 12PM. I had checked in online, and found Spirit's app to be surprisingly great. Spirit Airlines departs from Terminal 4 at FLL, which is probably the best terminal at the airport.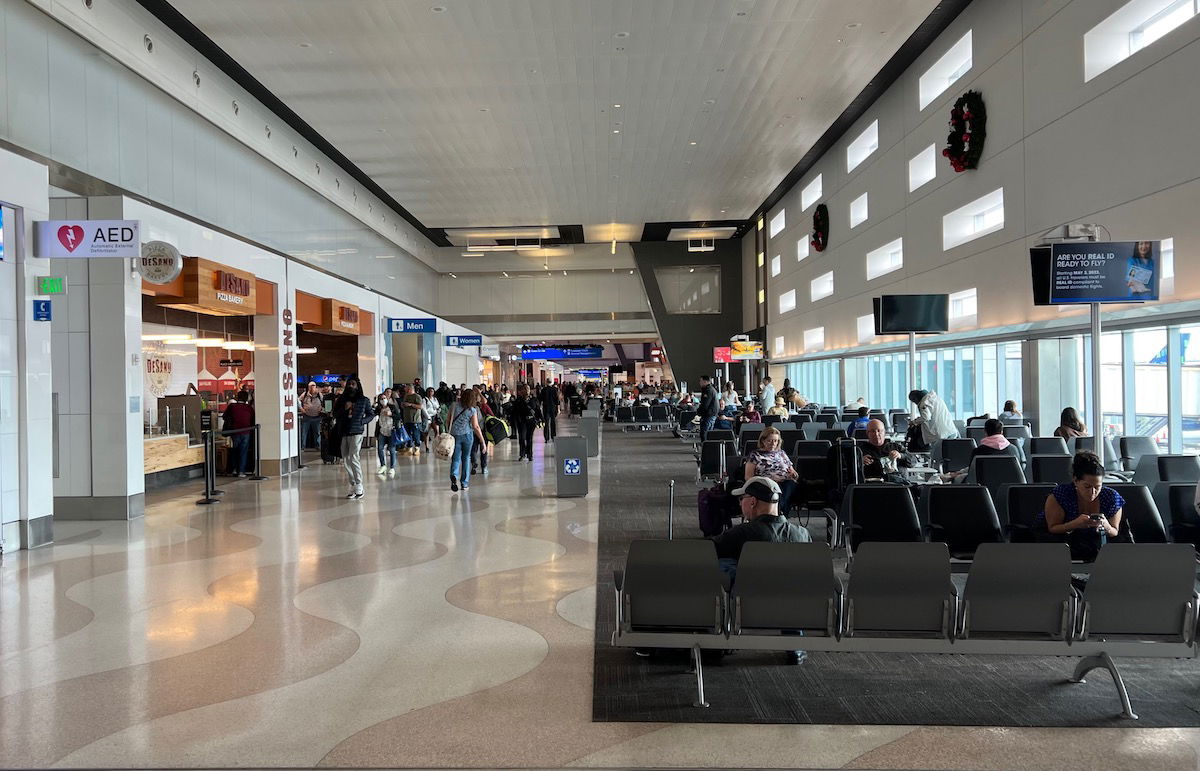 My flight was departing from gate G4, located toward the end of the terminal. Boarding started right on-time, with Zone 1 passengers being invited to board first (that includes those who paid extra for a carry-on).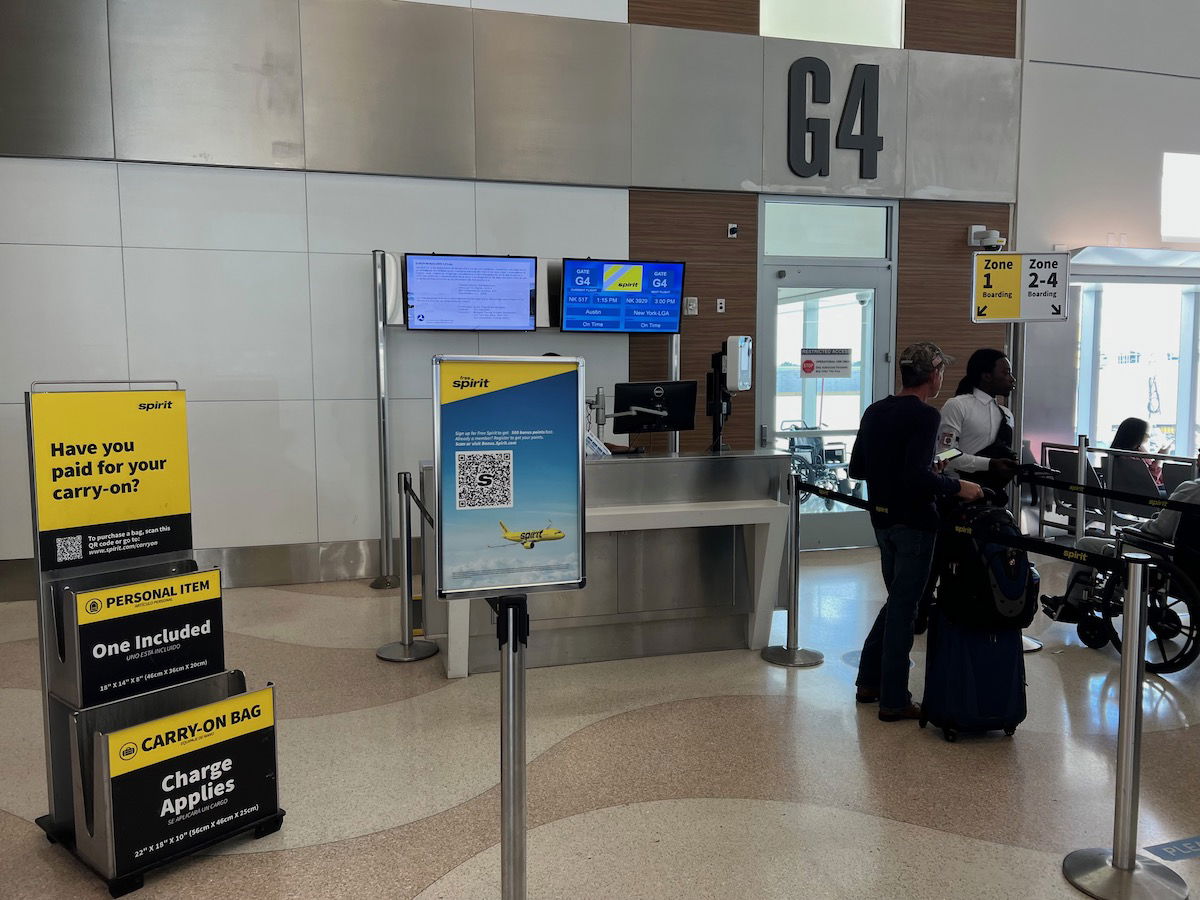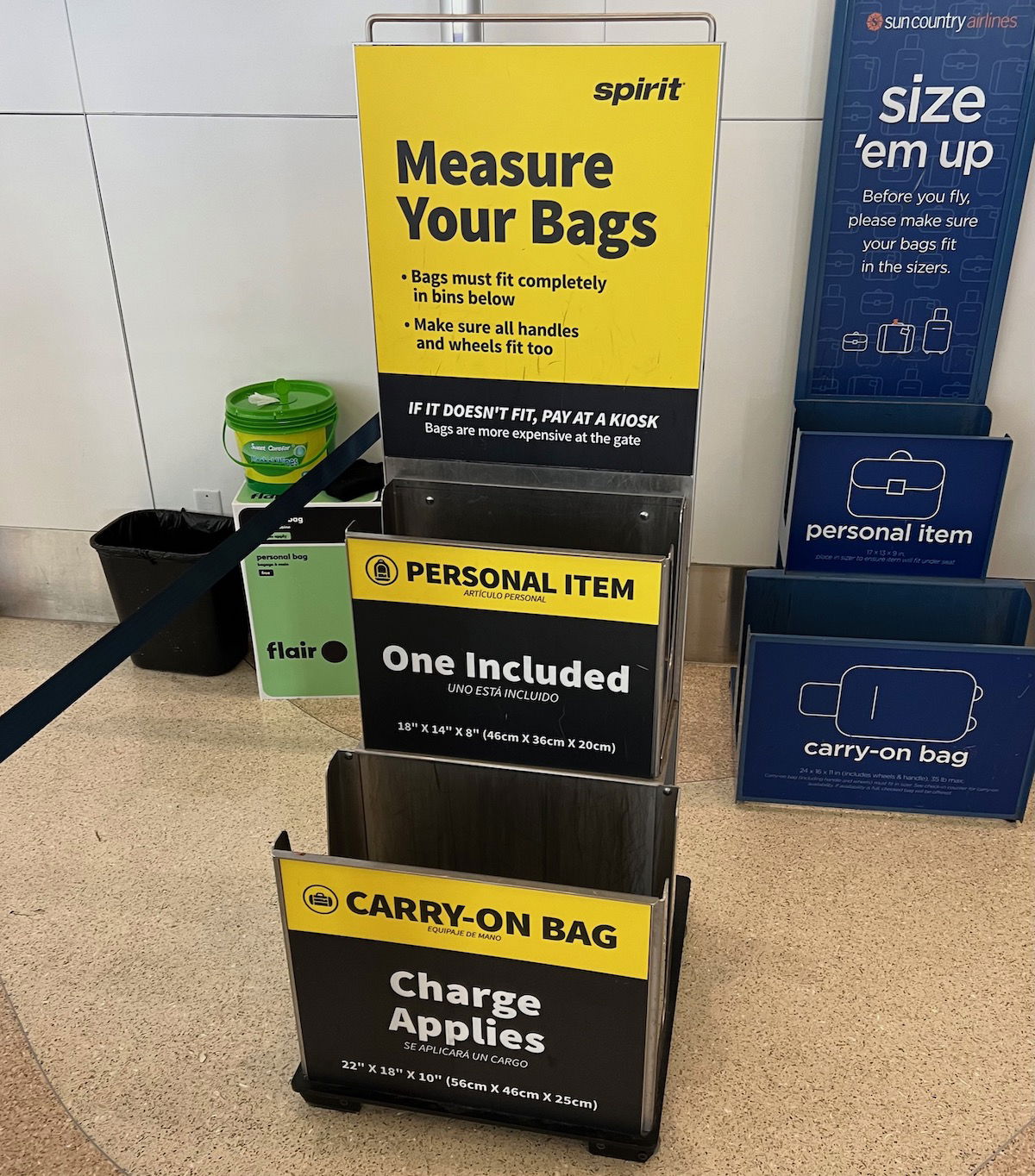 Spirit Airlines A321 cabin & seats
My flight was operated by the Airbus A321 with the registration code N664NK, a nearly seven year old jet. It's worth noting that the plane I was on had Spirit's oldest interiors — the airline started installing new seats in 2019, and plans on introducing all-new interiors again as of early 2023. Across the board, the new seats seem to represent an improvement over the old product.
Spirit's Airbus A321s feature a total of 228 seats. This includes eight Big Front Seats, and then 220 standard seats.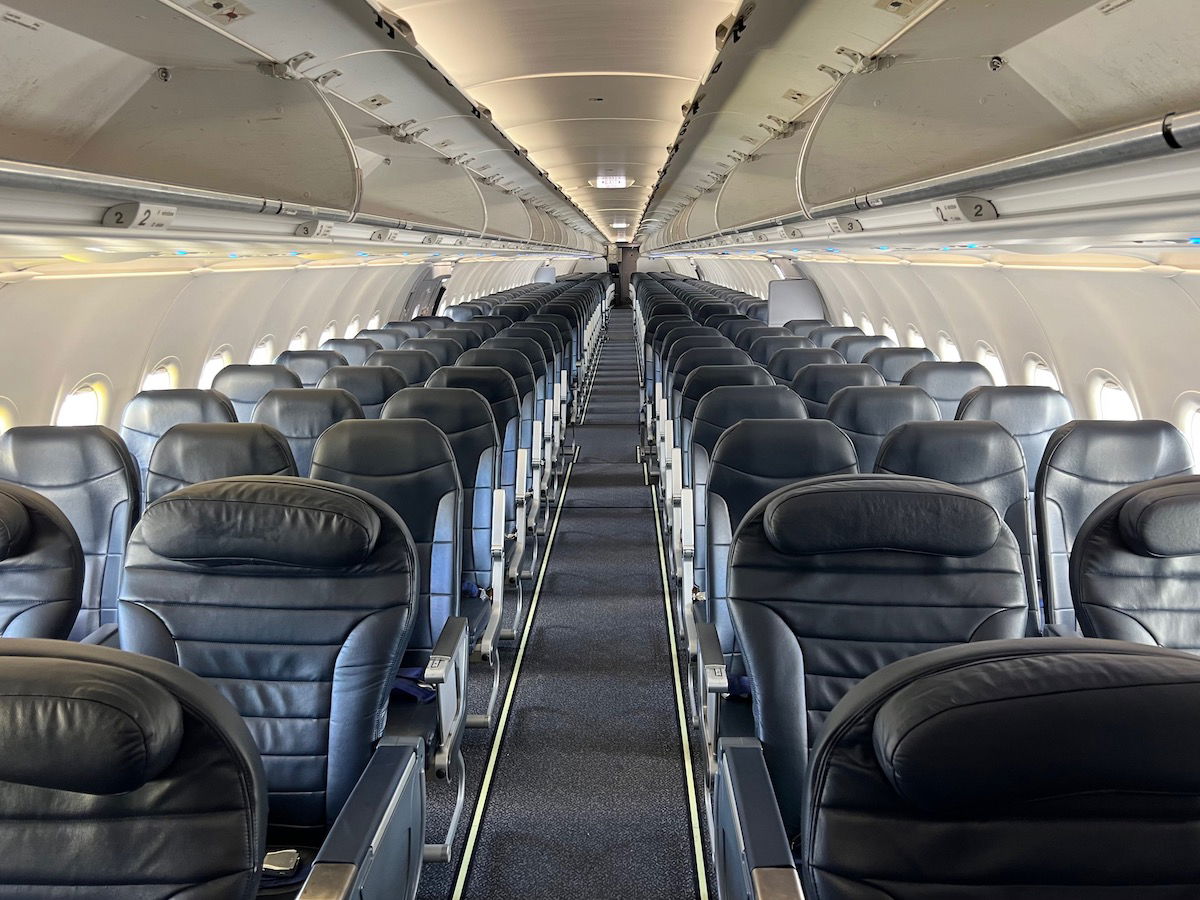 Let's first talk about the main part of the cabin. Standard economy seating is in a 3-3 configuration, as you'd expect on a narrow body jet. Seat pitch on Spirit Airlines starts at just 28″, which on the surface is incredibly tight.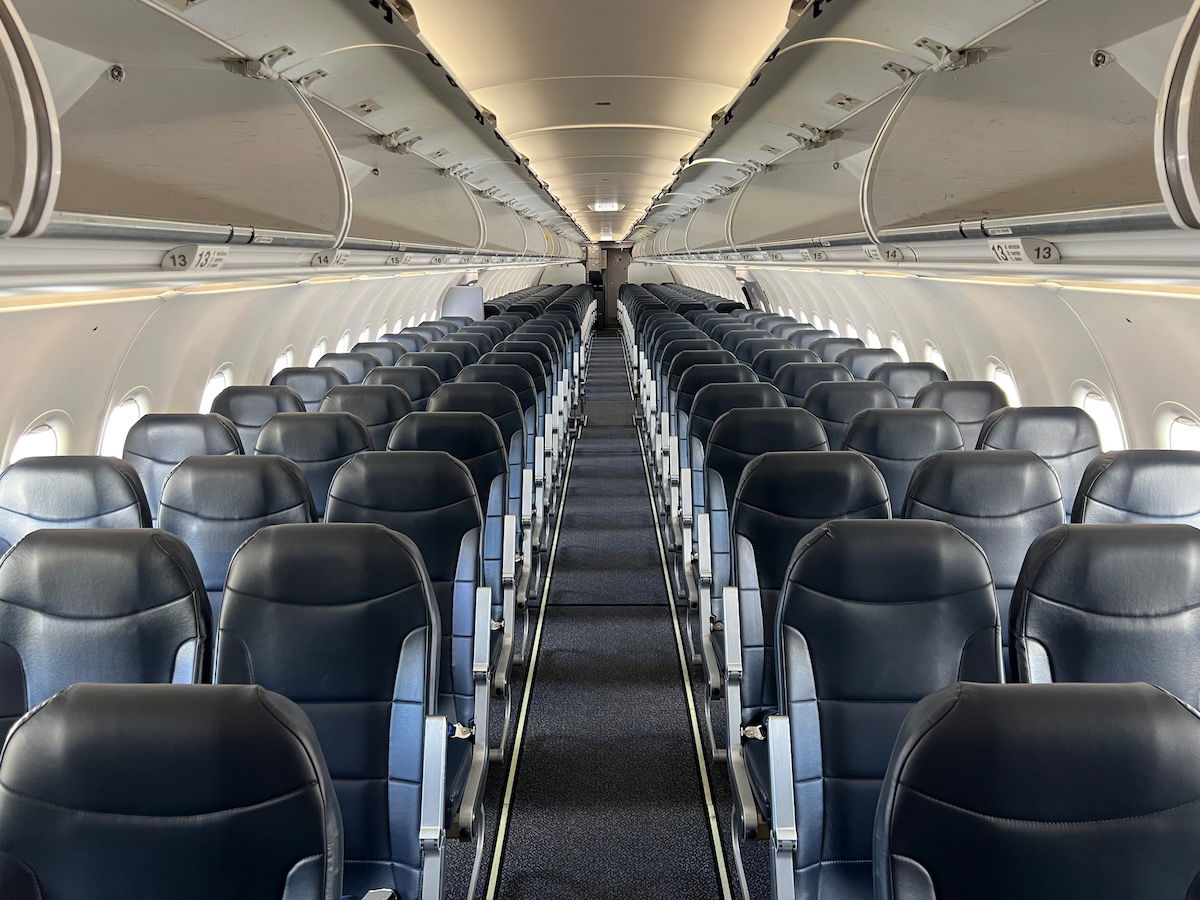 While I didn't have the chance to actually sit in these seats, dare I say that the legroom didn't look that bad? That's especially true when you consider that the seats don't recline, so no one will further encroach on your space.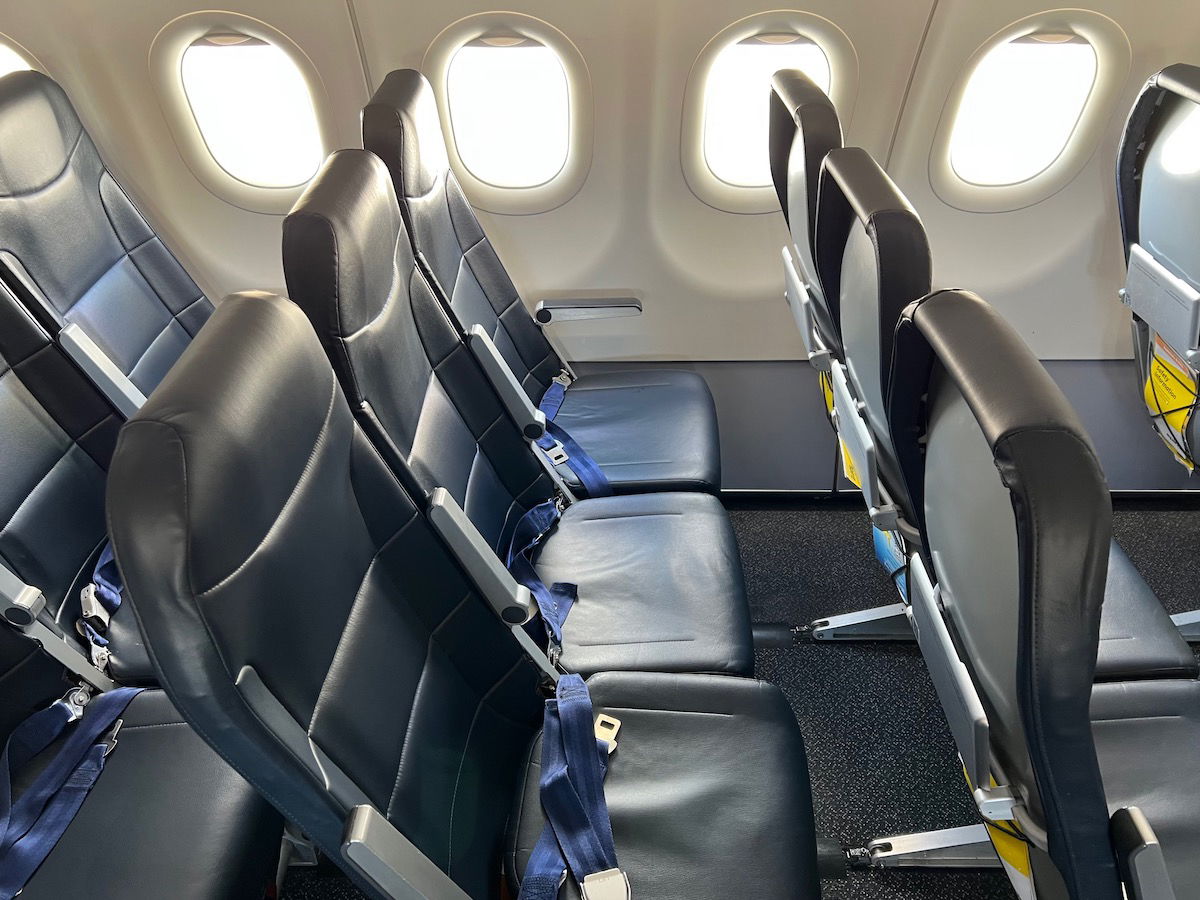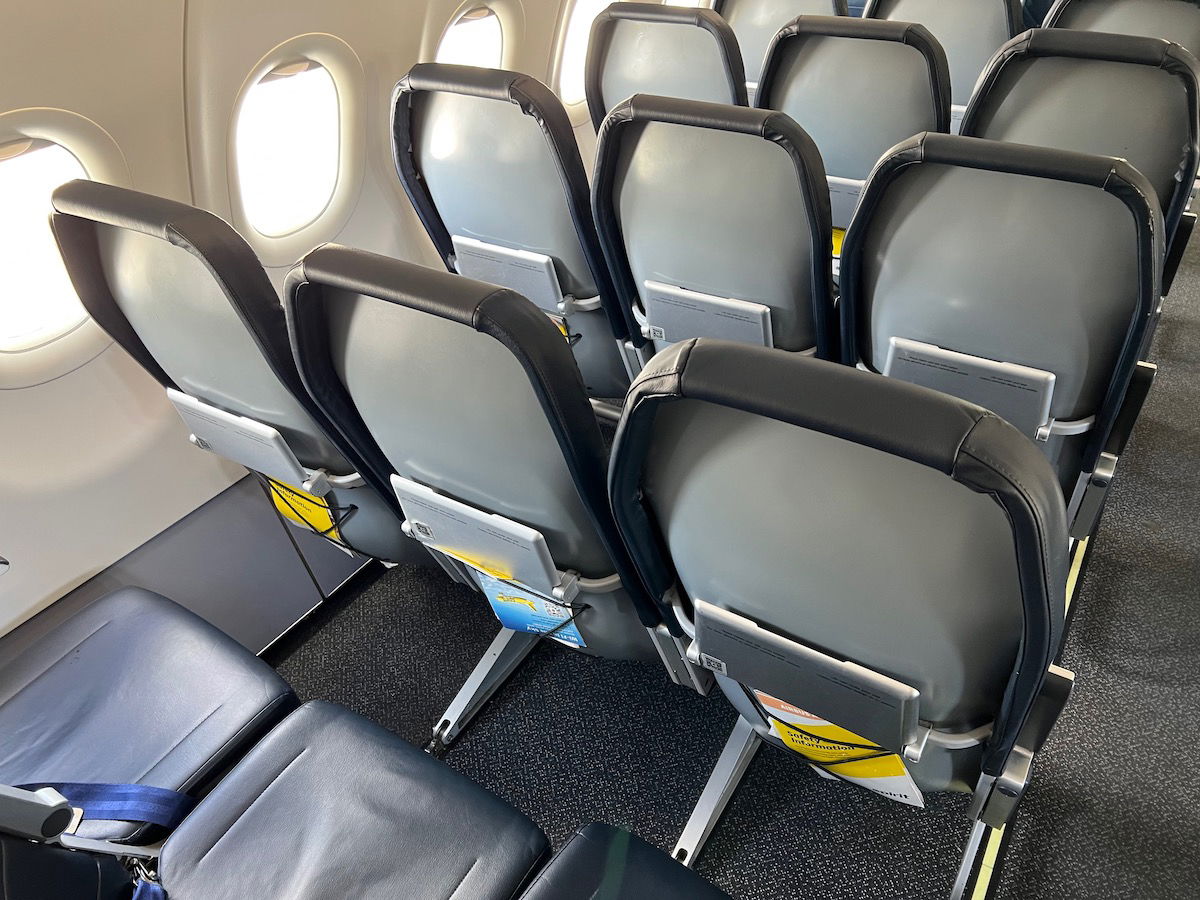 Interestingly the standard seats don't have full size tray tables, but rather have much smaller tables than you'll typically find. That shouldn't be an issue in terms of food & drinks, given the limited selection. That being said, it's not ideal if you want to work on a laptop, or want to watch entertainment from a personal device.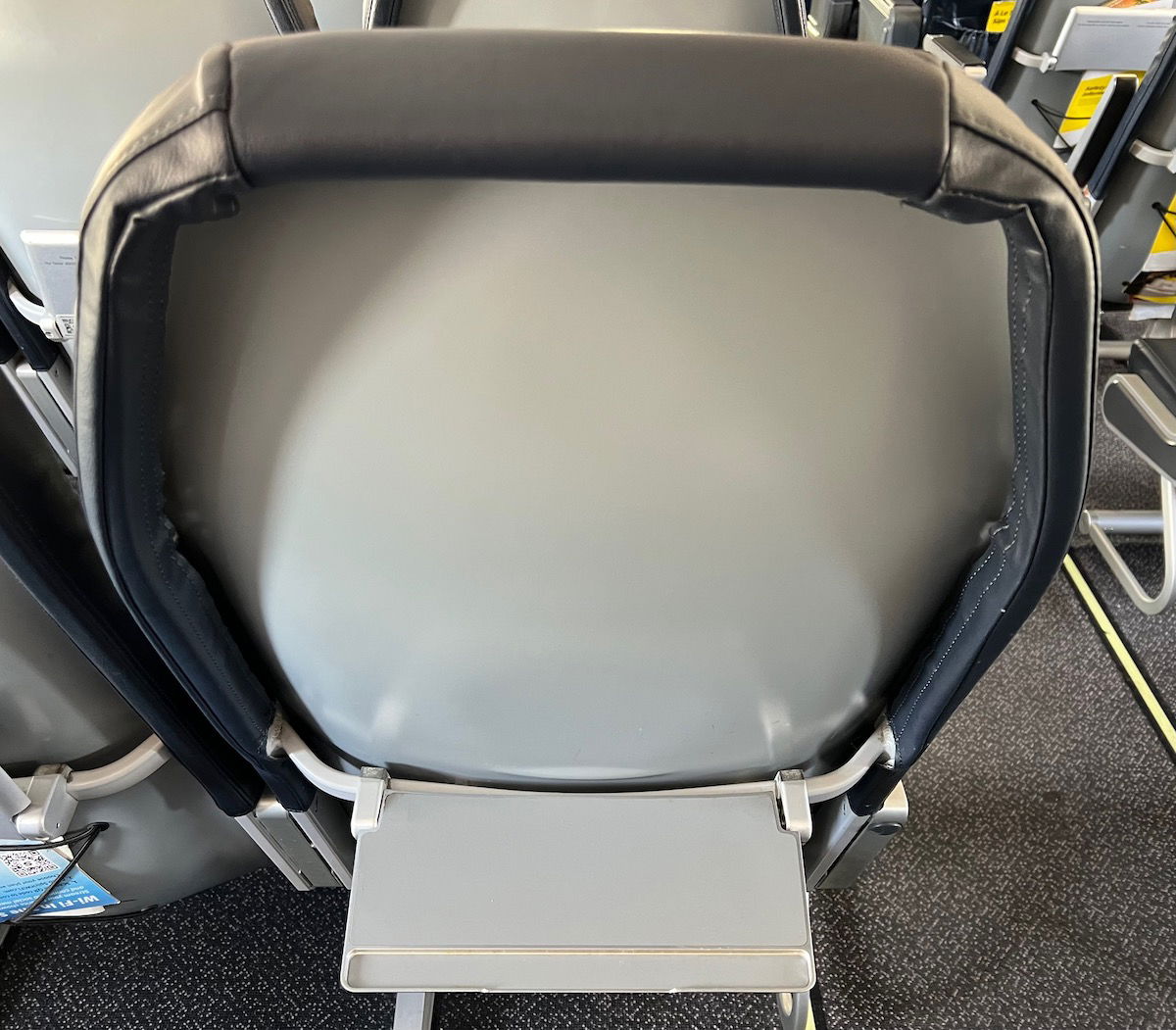 The Big Front Seats are at the front of the cabin — there are a total of eight of these seats, in a 2-2 configuration.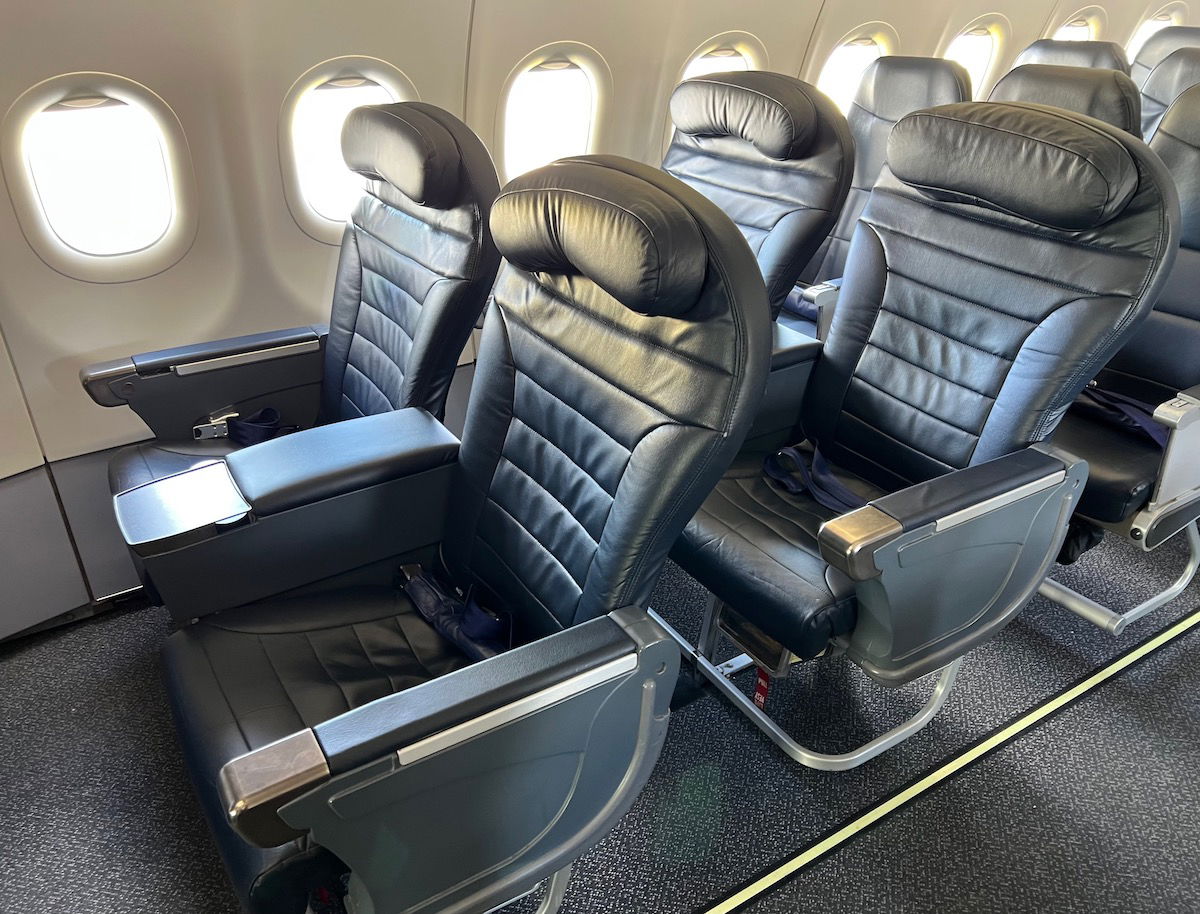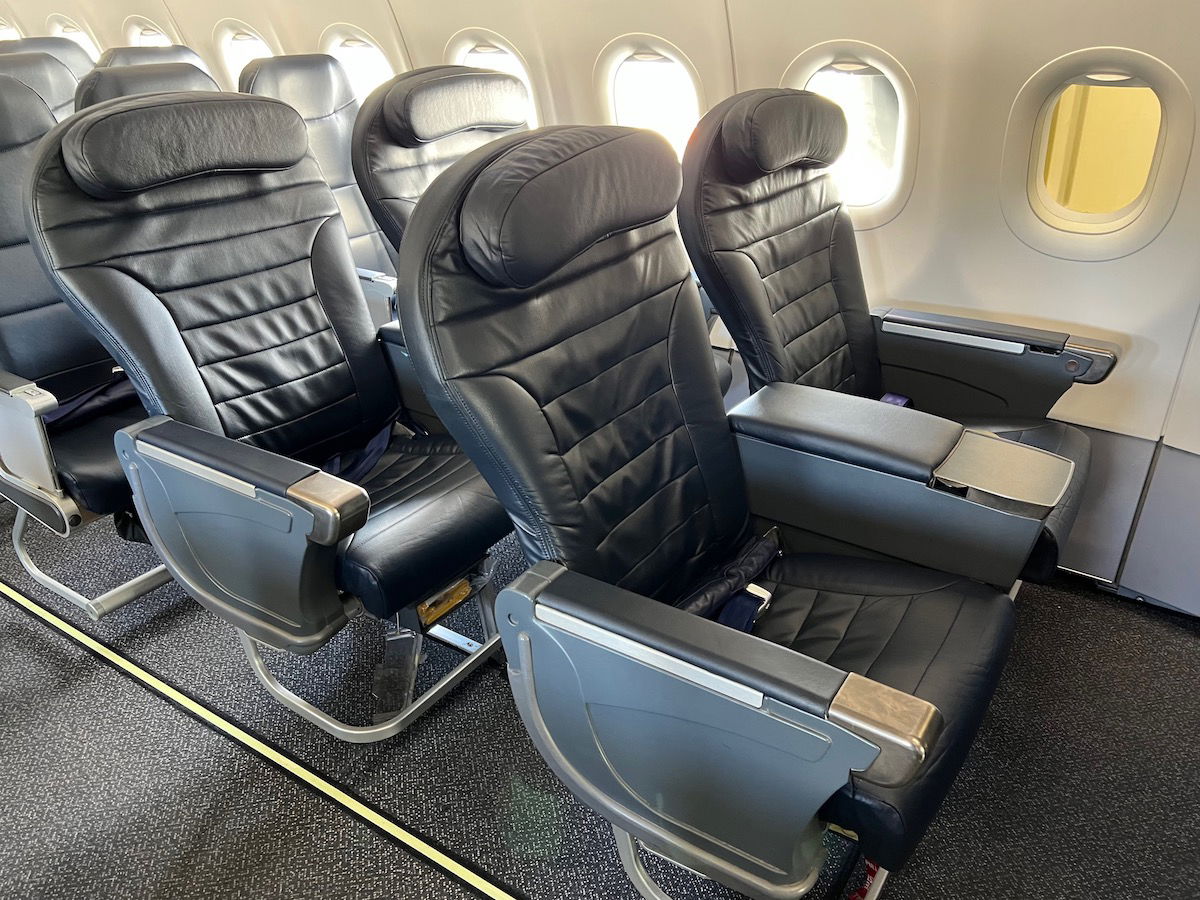 Big Front Seats are very similar to the first class seats you'd find on other airlines within the United States. The seats have 36″ of pitch, and feel quite spacious.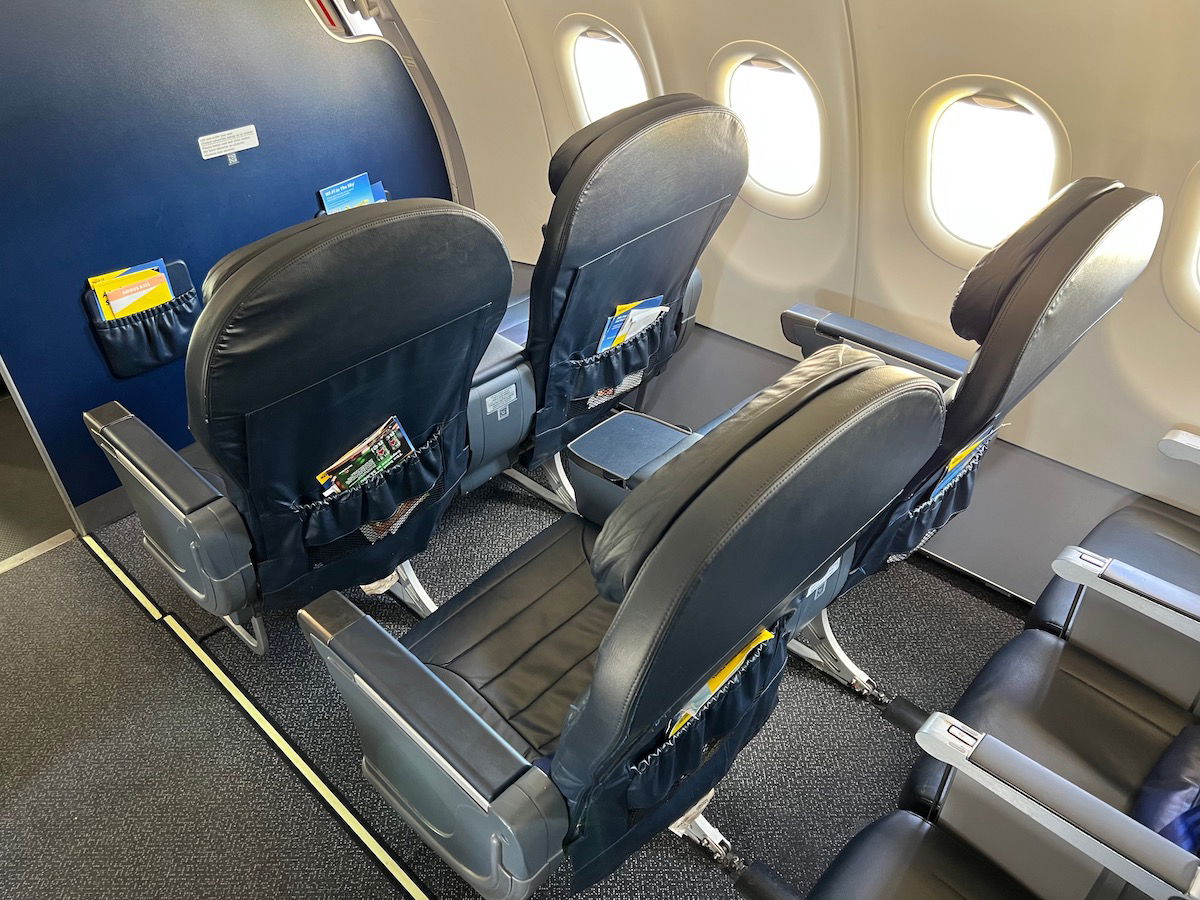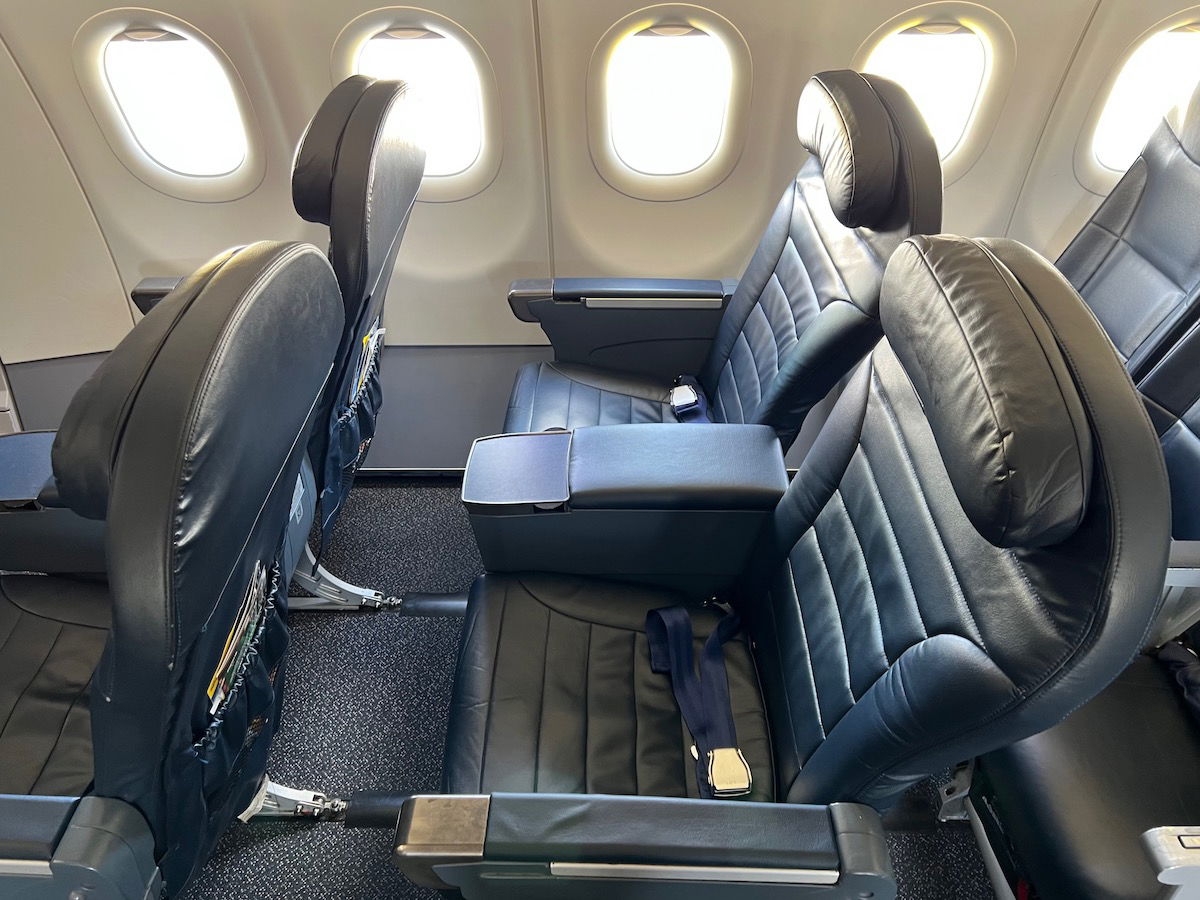 I assigned myself seat 1A, the window seat in the first row (it was the only one available when I booked).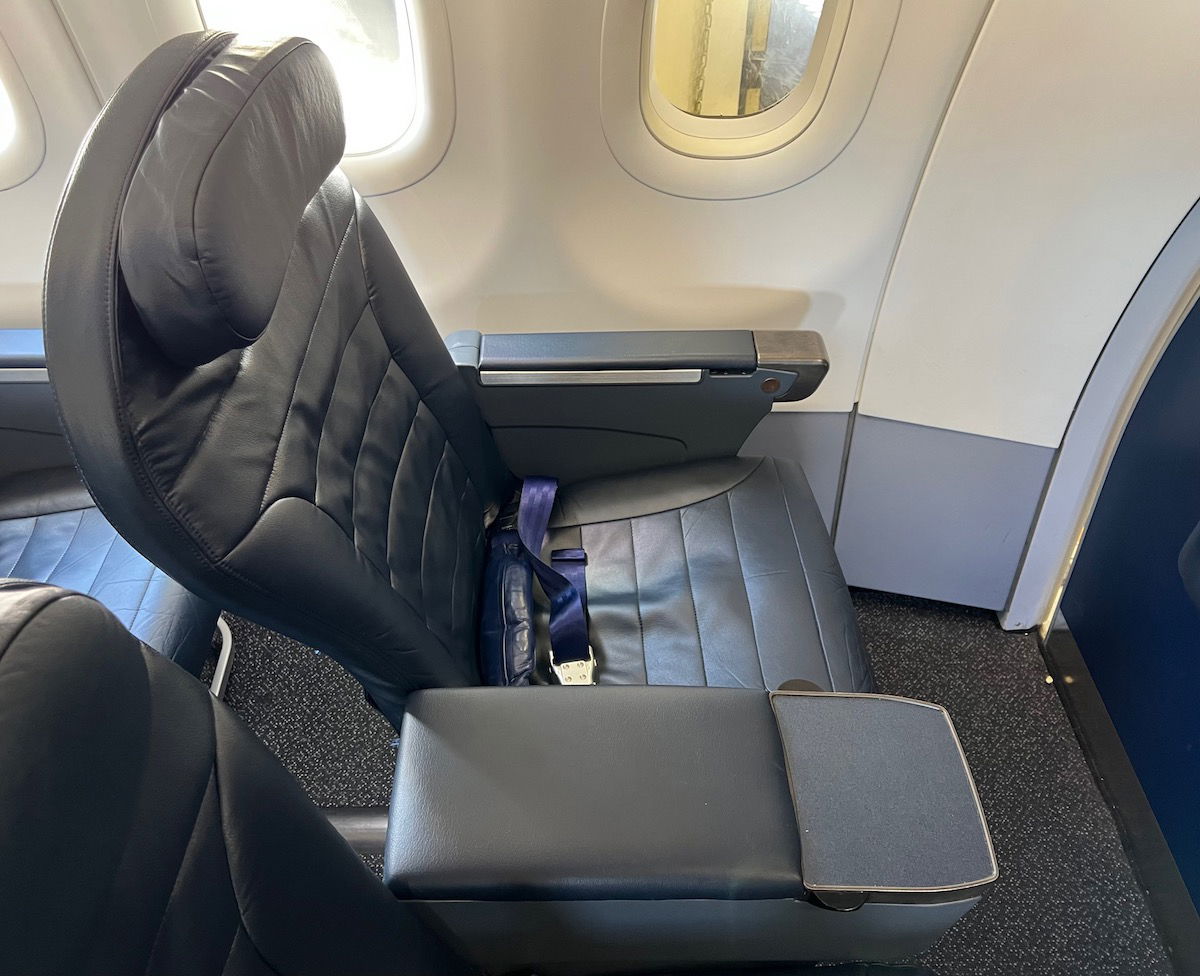 The seats do have headrests, which makes them a bit more comfortable when lounging around. I'd note that the seats aren't as well padded as what you'd otherwise find in domestic first class, as the seats are quite thin.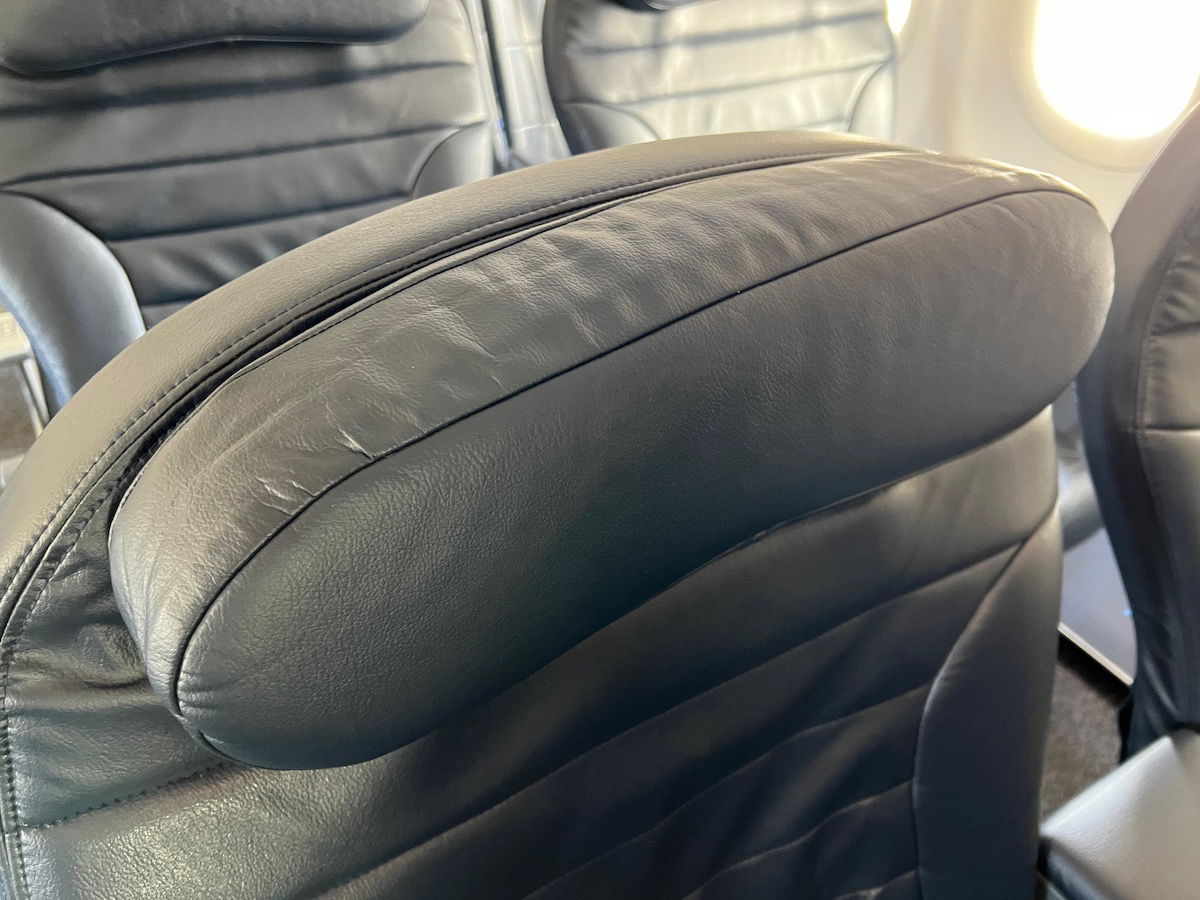 Unlike in the rest of the cabin, Big Front Seats have full size tray tables, which sure come in handy, especially if you're looking to work on your laptop.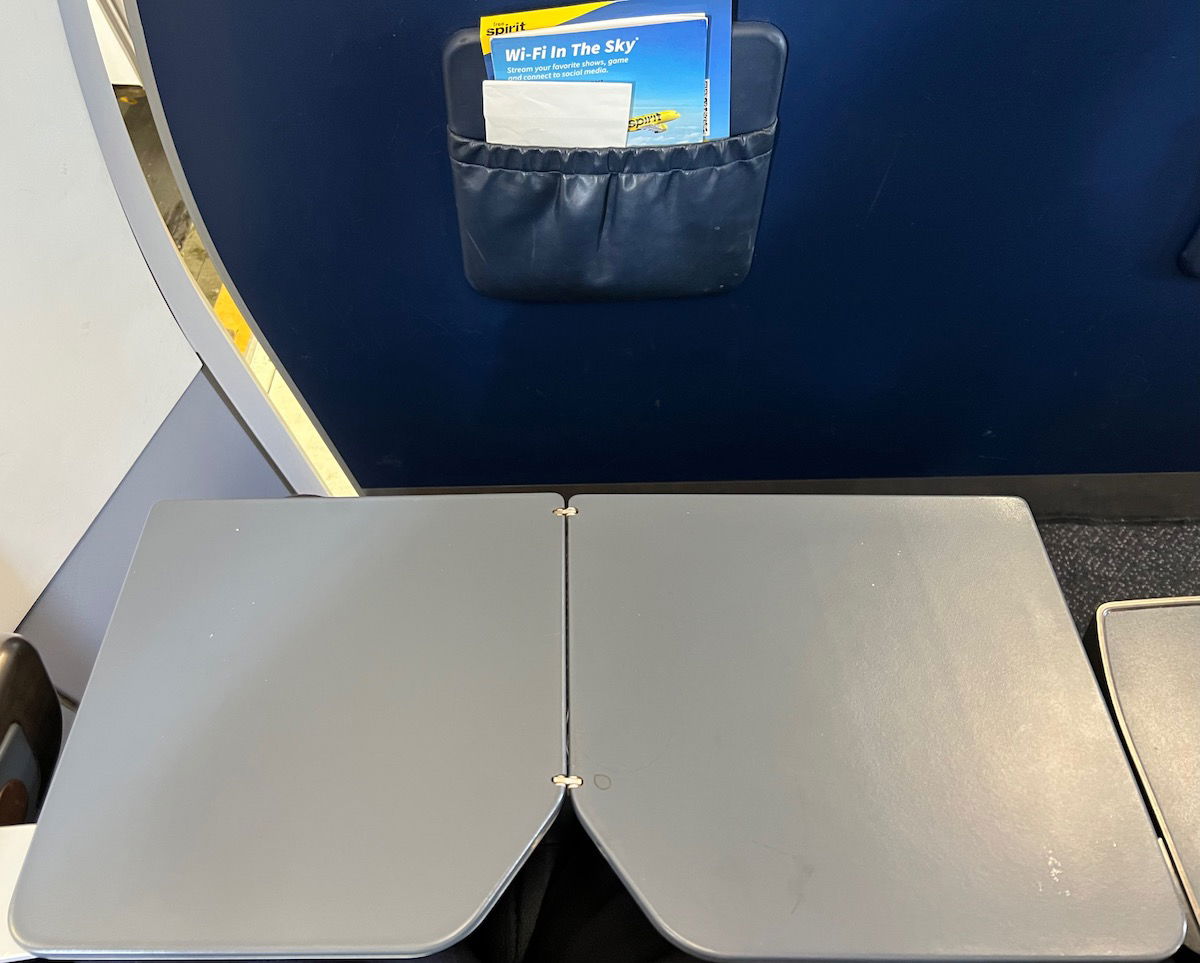 In addition to the tray table, there was a center console where you could place drinks or personal belongings.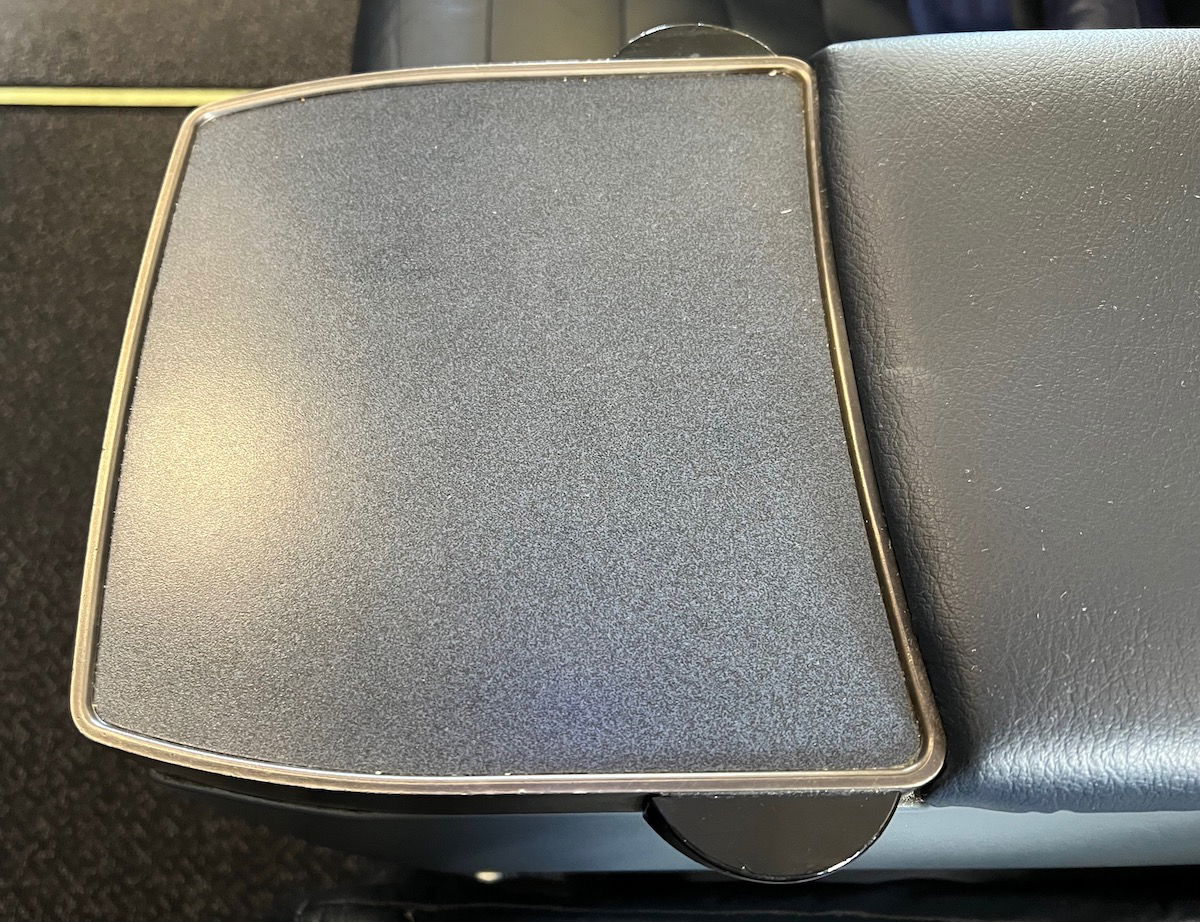 Much like in the main cabin, Spirit Big Front Seats don't recline (or as Spirit likes to phrase it, they're pre-reclined).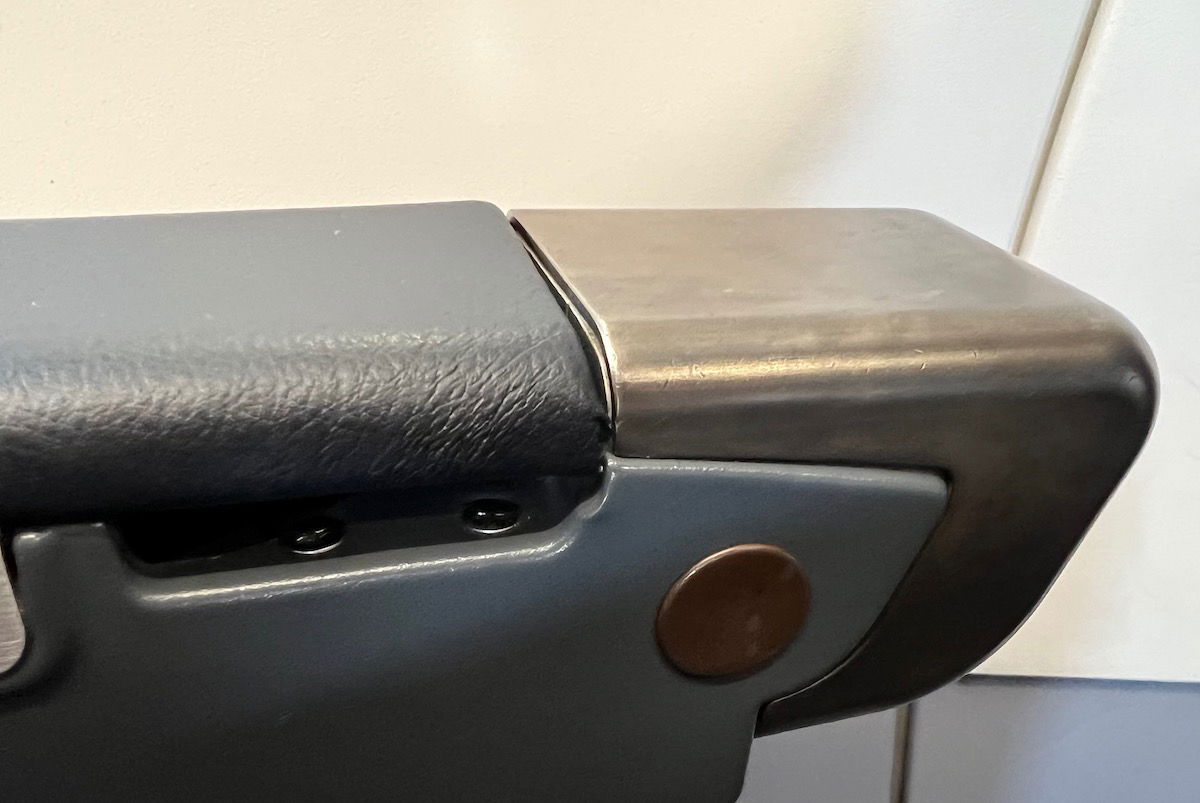 The overhead console had individual air nozzles as well as reading lights.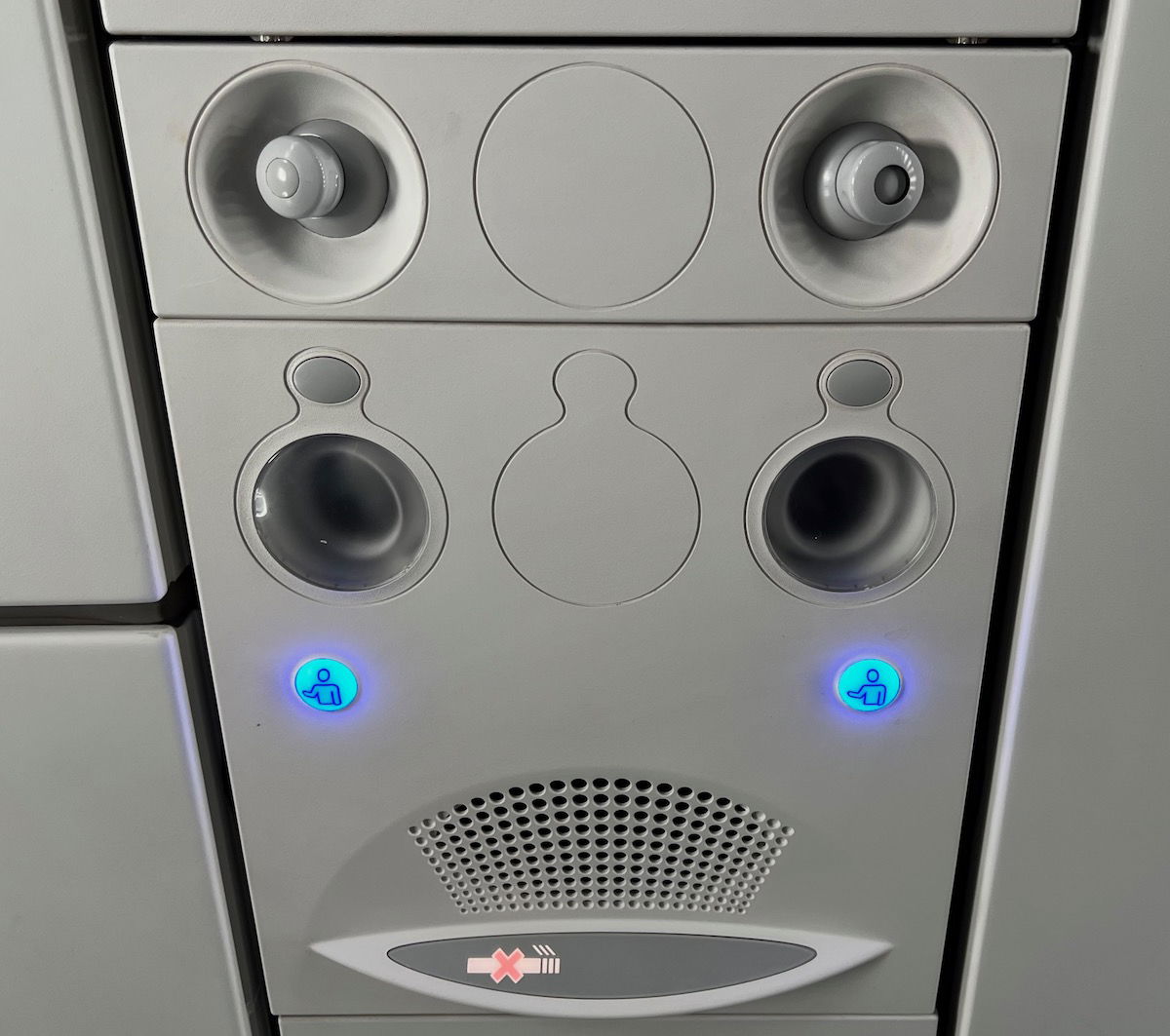 Note that there are no power outlets on Spirit Airlines planes, including at Big Front Seats.
Since this was an older style cabin, the overhead bins weren't the larger ones you'll find on many newer Airbus jets. That should change over time, though frankly isn't an issue one way or another on Spirit, since not that many people have carry-ons.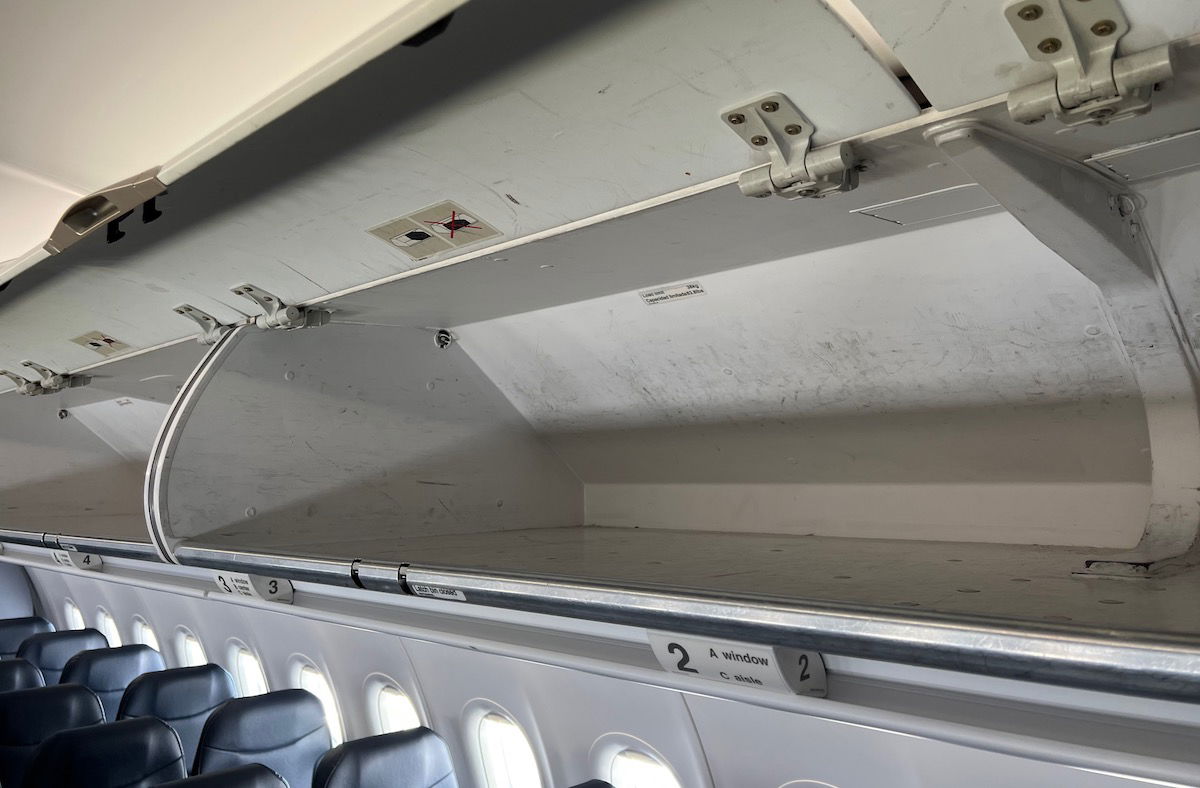 All-in-all, I find the Spirit Big Front Seat to be a comfortable way to fly. The standard economy seats also don't look as bad as you might assume, based on the 28″ of pitch.
Spirit Airlines departure from Fort Lauderdale
The boarding process was efficient, though did take quite some time, as you'd expect for a full flight with 220+ passengers. The crew was lovely during boarding, greeting each passenger with a big smile, and even inviting kids to visit the cockpit.
As longtime OMAAT readers will know, I'm a big fan of good airline boarding music, and Spirit Airlines has a very nice, calming track playing throughout boarding. At 1:10PM the main cabin door was closed, at which point the captain added his welcome aboard, informing us of our flight time of 2hr33min, and our cruising altitude of 36,000 feet.
After that, one of the flight attendants made her enthusiastic welcome aboard announcement, referring to herself as "the hostess with the mostest." Lol. I love how she continued that announcement — "while safety is our priority, service is our passion." What an awesome attitude. A few moments later the manual safety demonstration was performed.
We pushed back from the gate shortly after 1:10PM.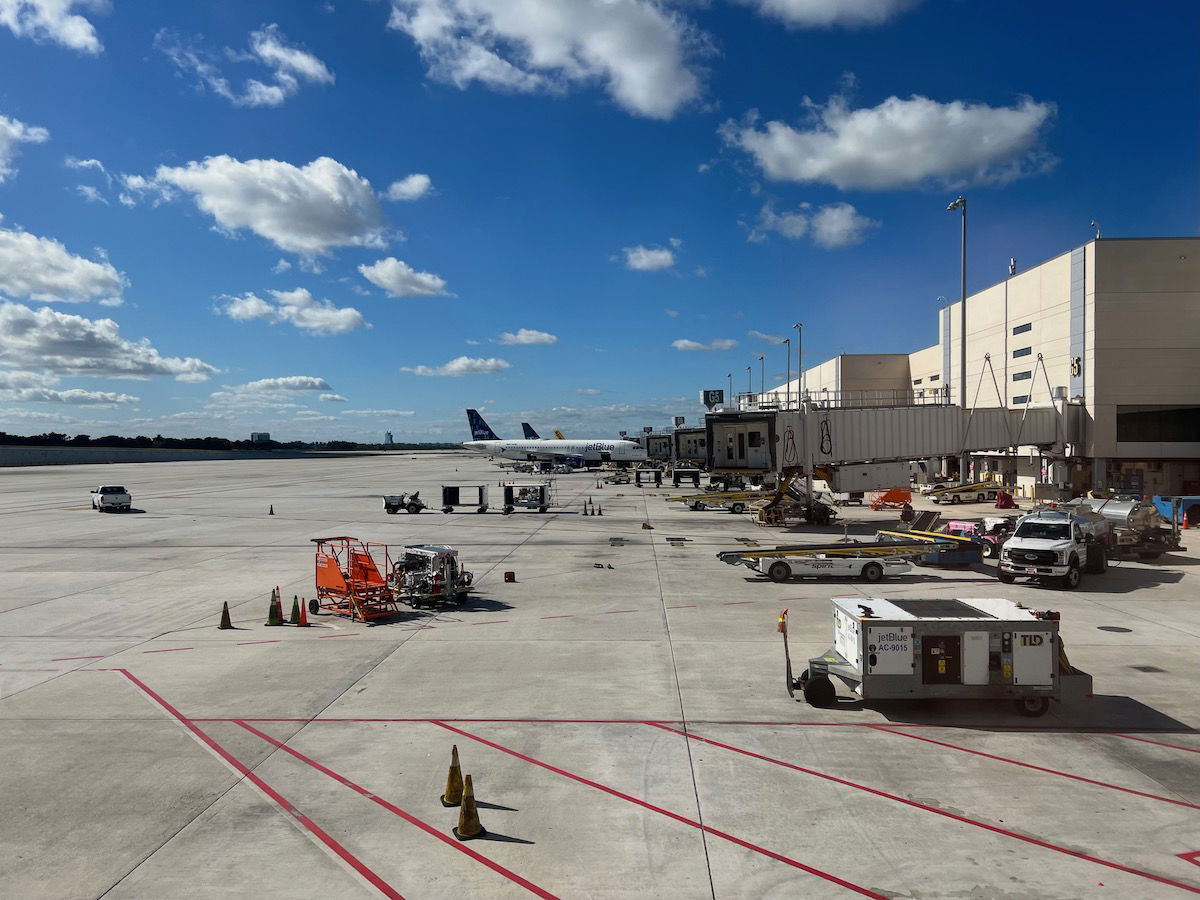 We then started our taxi at 1:15PM, and had a pretty short journey to runway 10R. There we had to hold short for a few minutes, both as a Spirit A321 to Houston took off, and as another jet landed.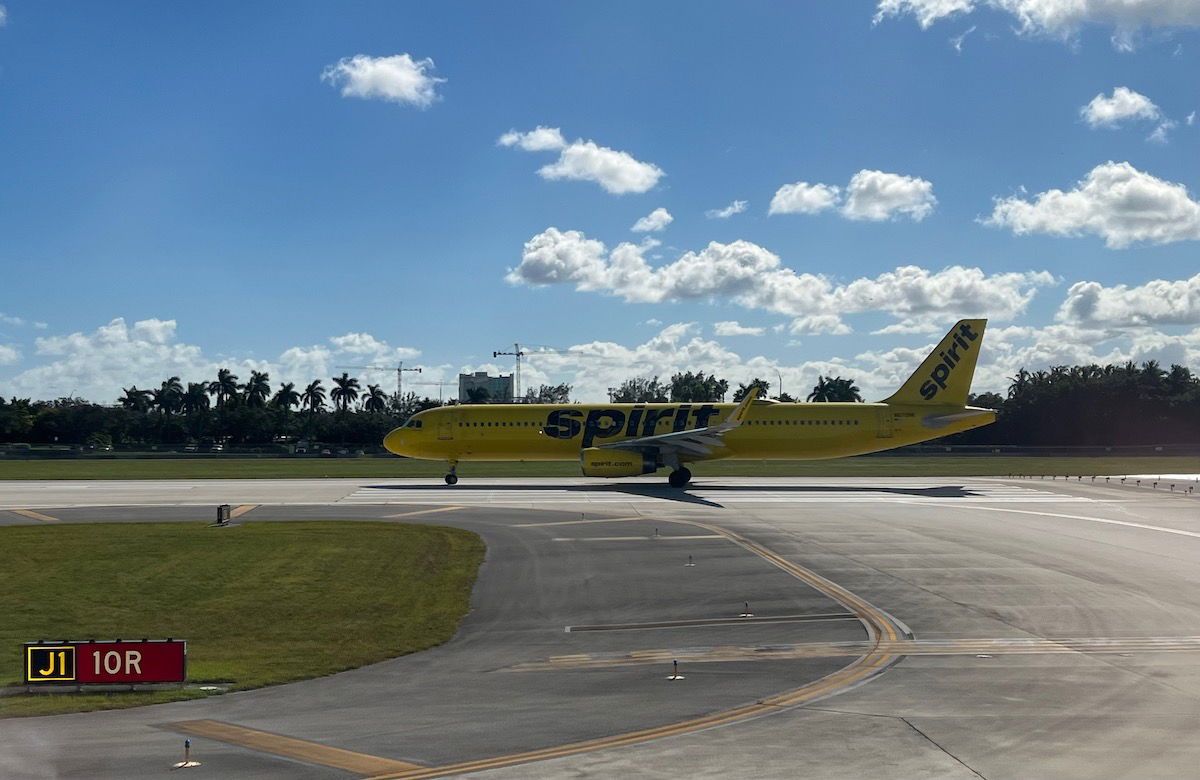 By 1:25PM we were cleared for takeoff. As usual, the views were great taking off into the east, out over the Atlantic, before making a sharp turn.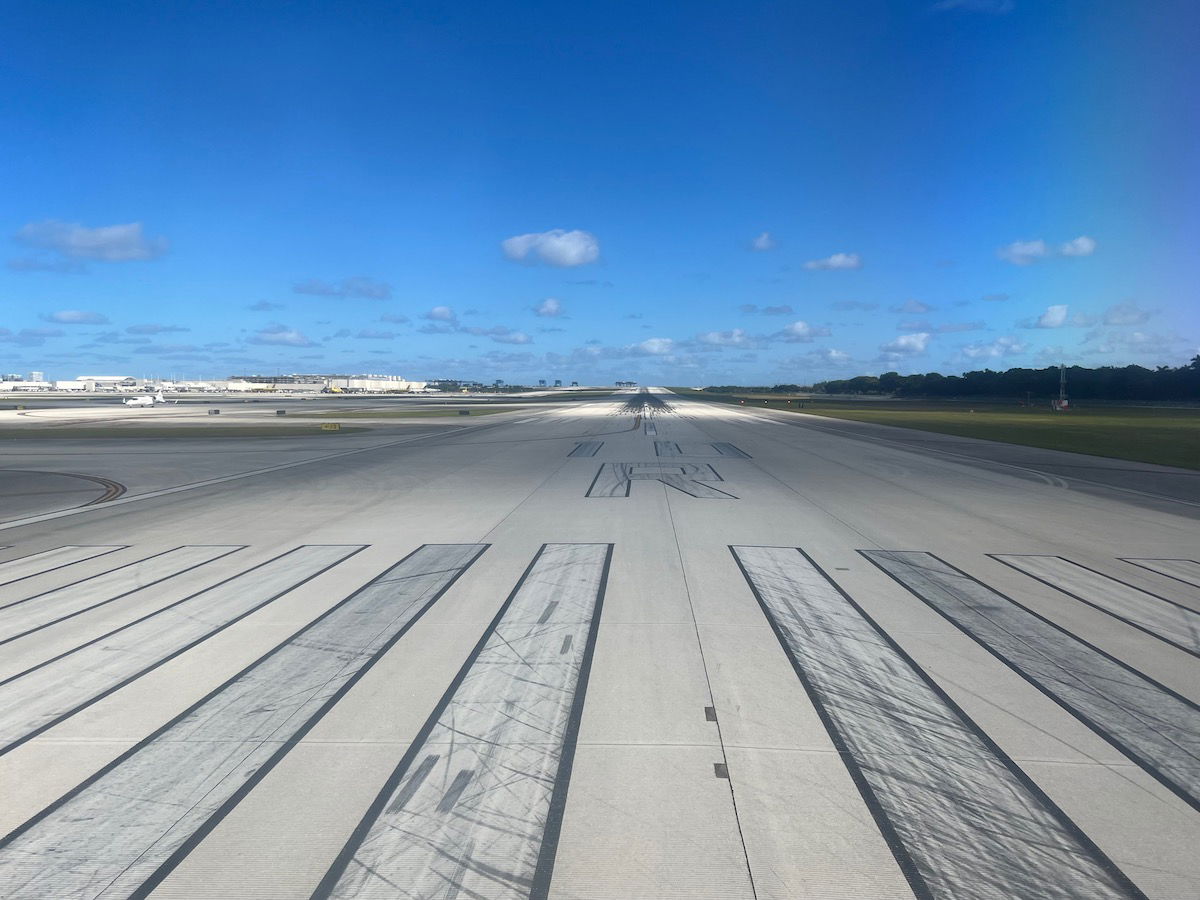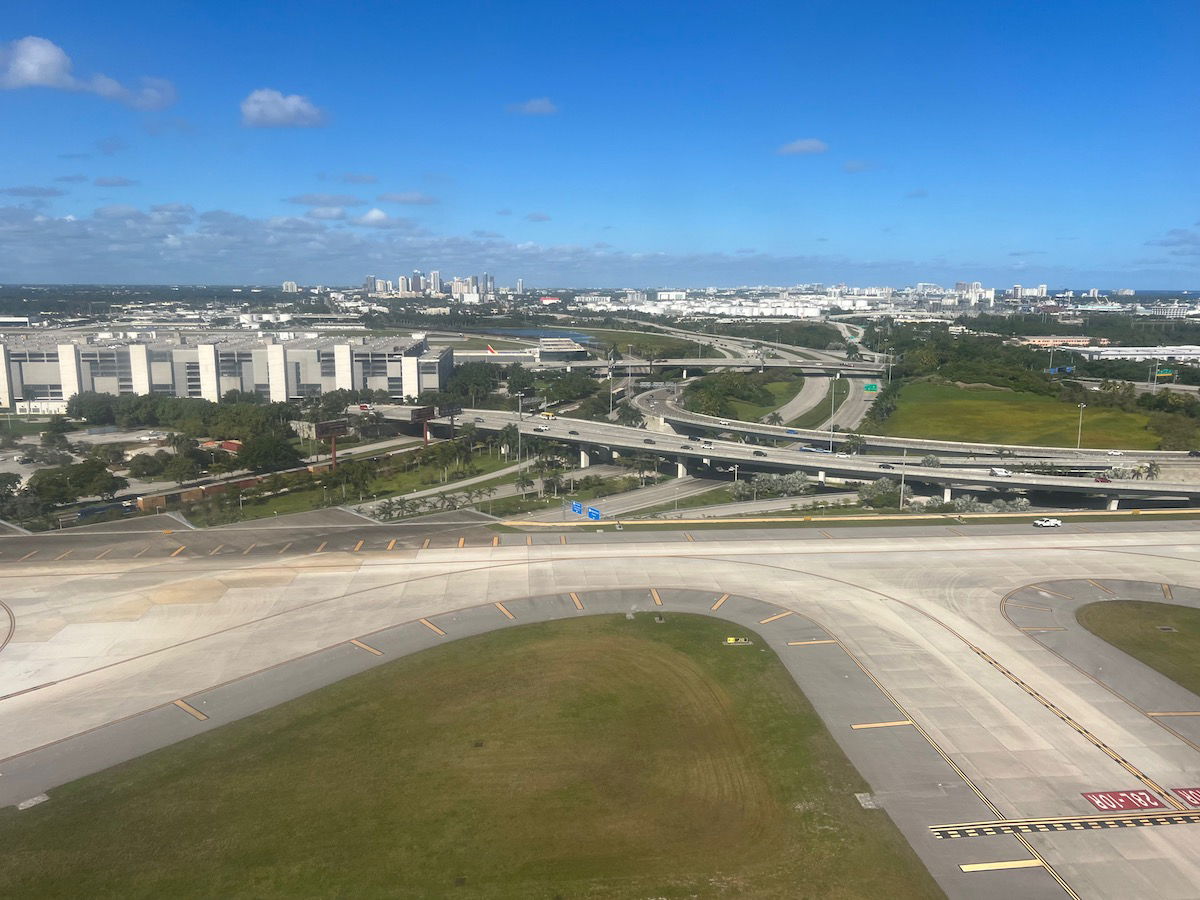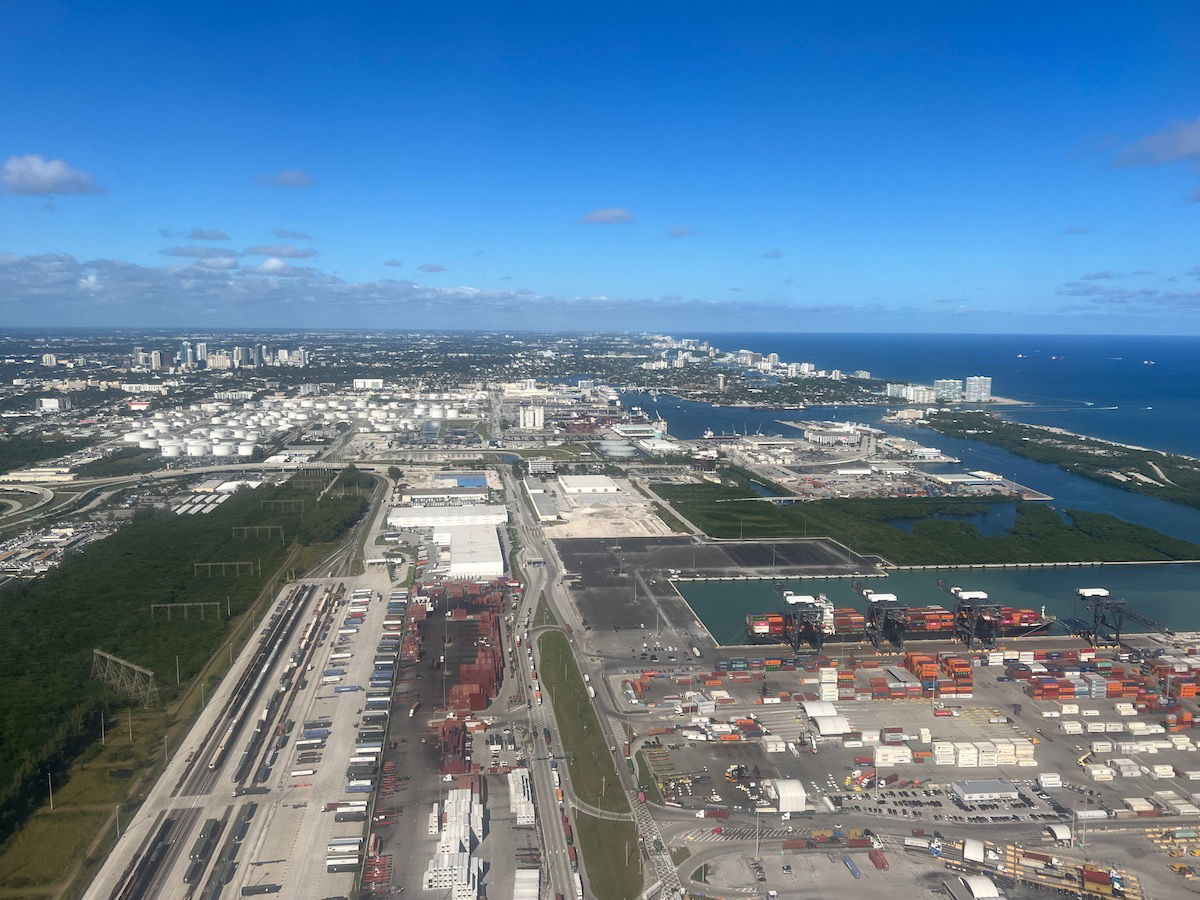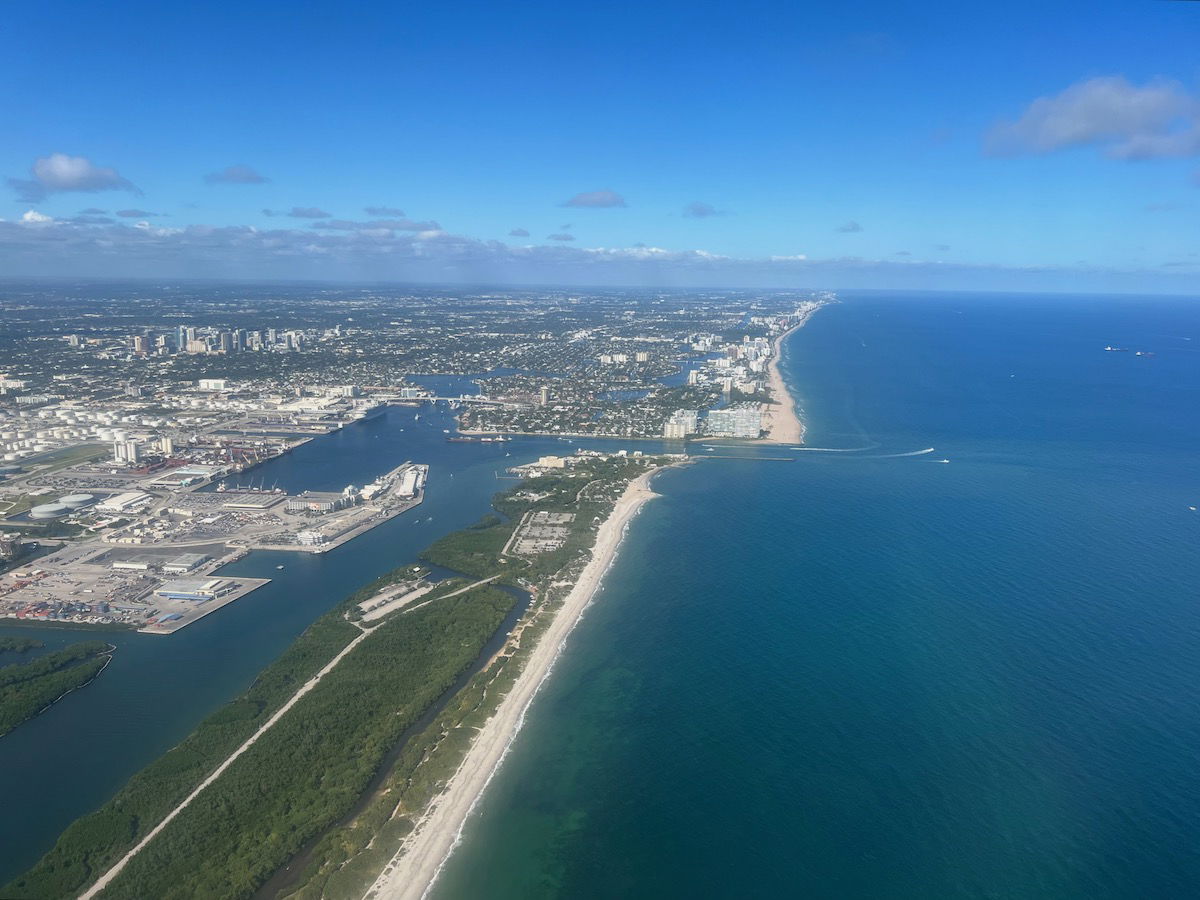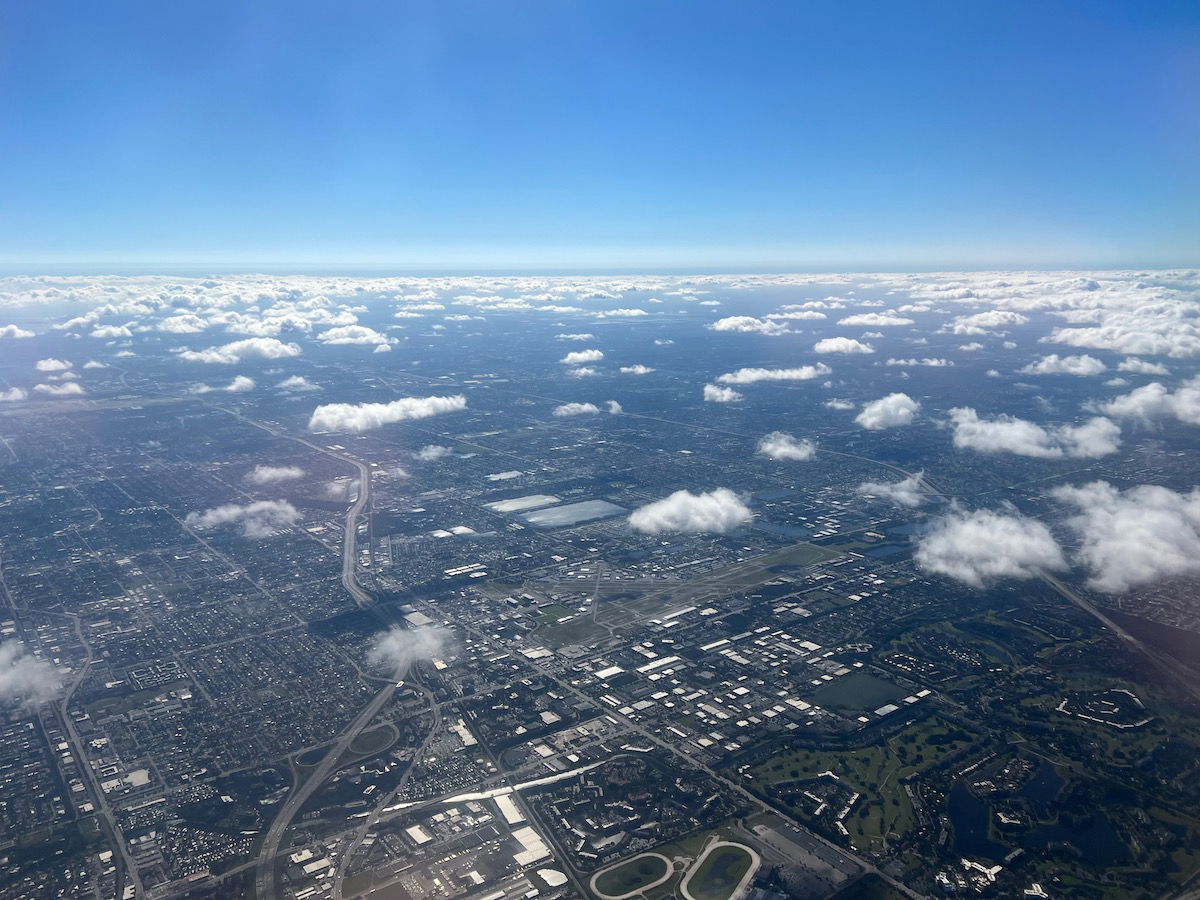 The seatbelt sign was turned off about 20 minutes after takeoff.
Spirit Airlines high speed Wi-Fi
Spirit Airlines has done a fantastic job rolling out Wi-Fi throughout most of its fleet, as both A320s and A321s now have Thales' FlytLIVE Wi-Fi. There was even a decal by the boarding door about this, as well as a pamphlet in my seatback.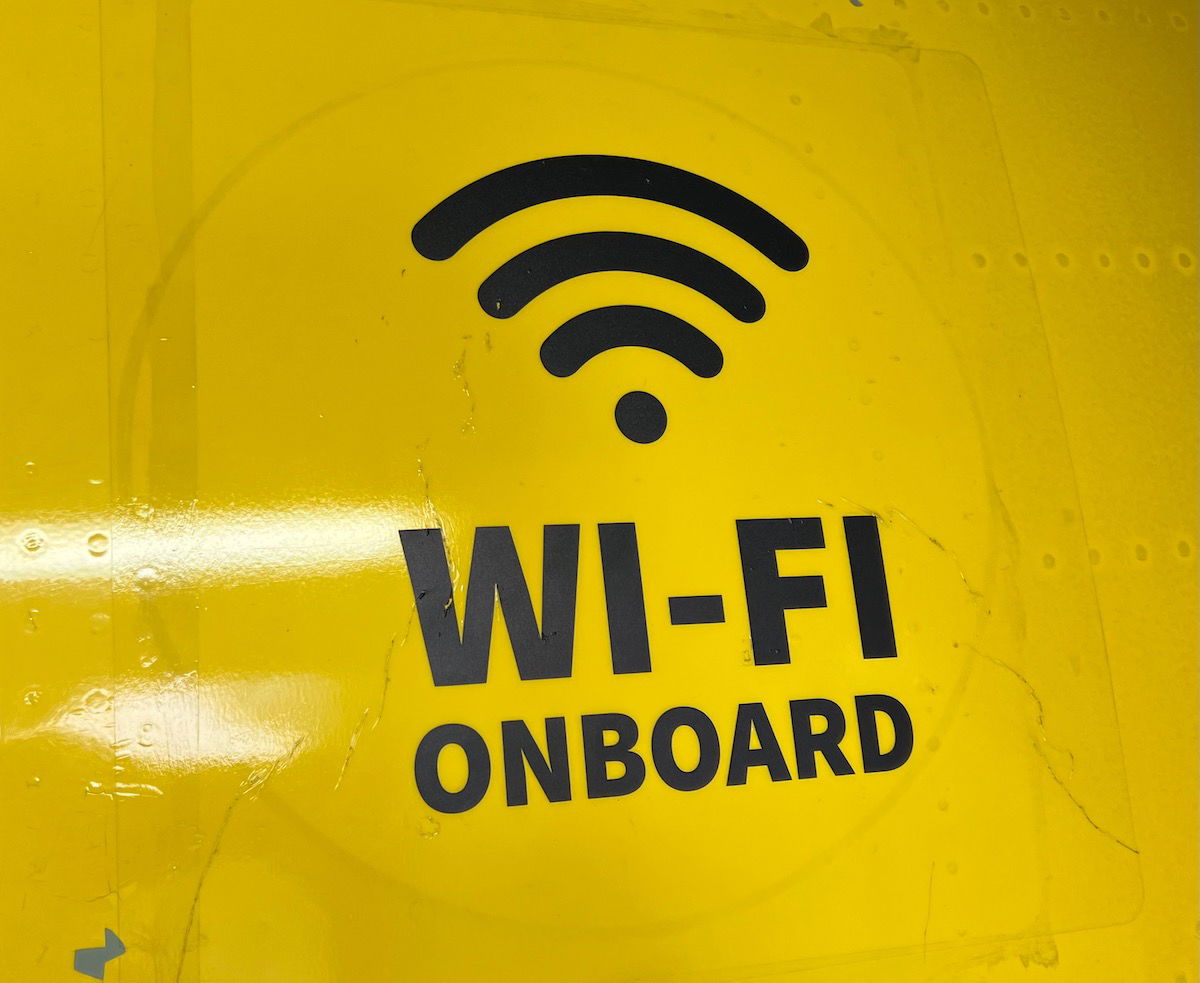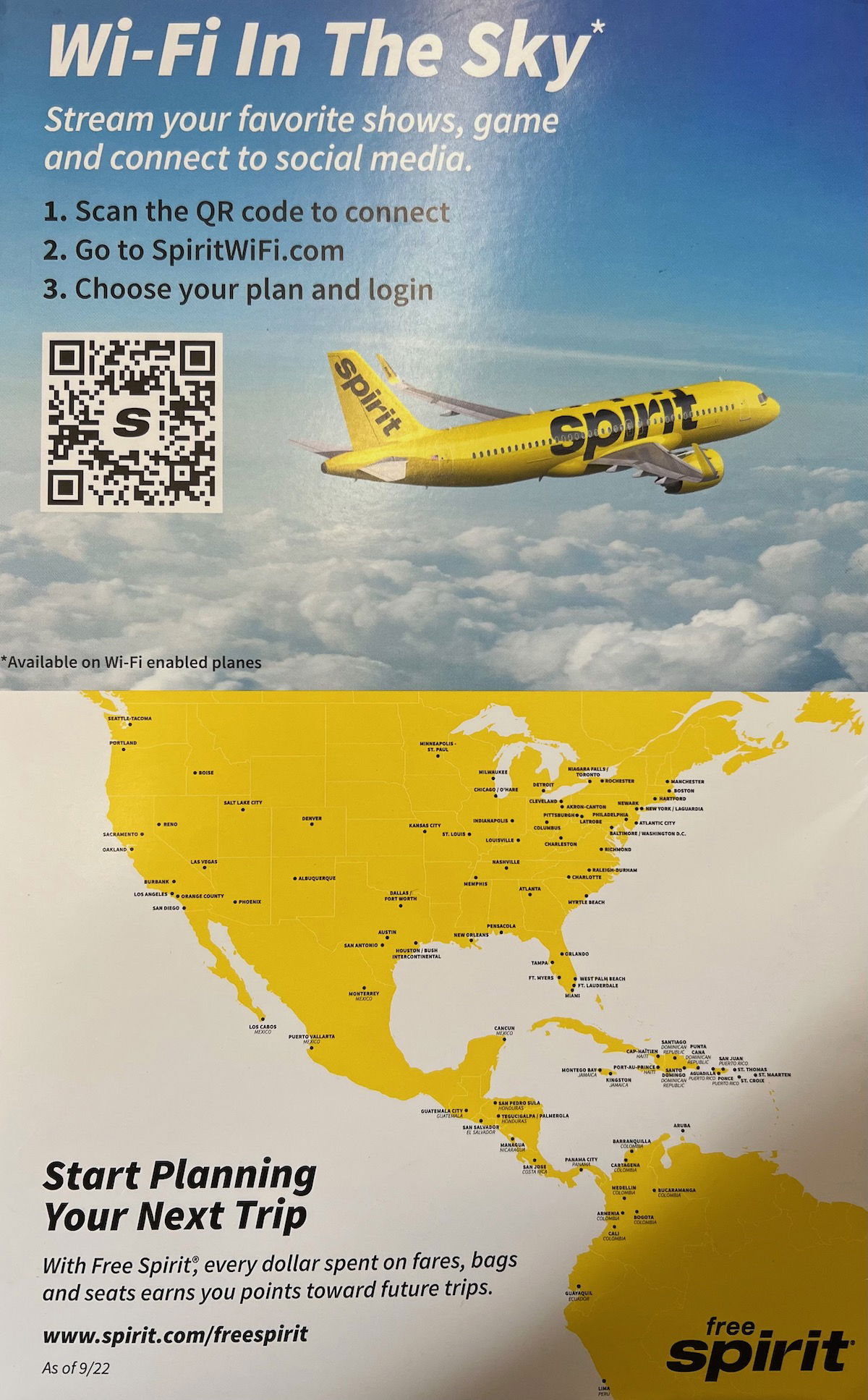 Connecting to Spirit's Wi-Fi system was easy.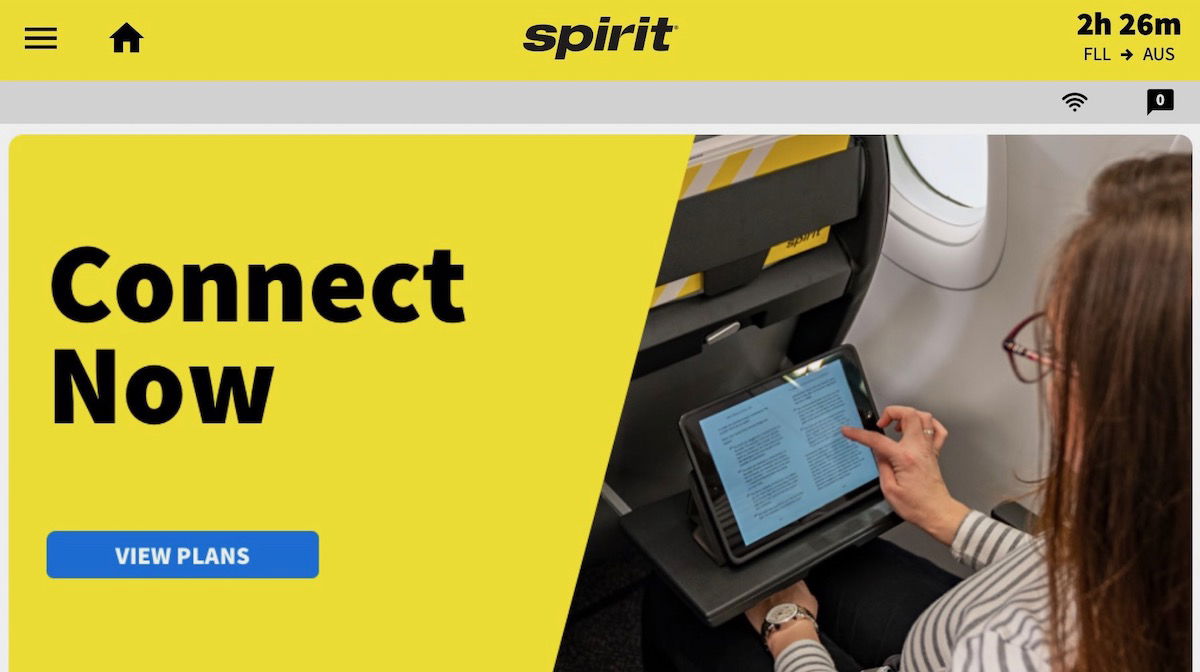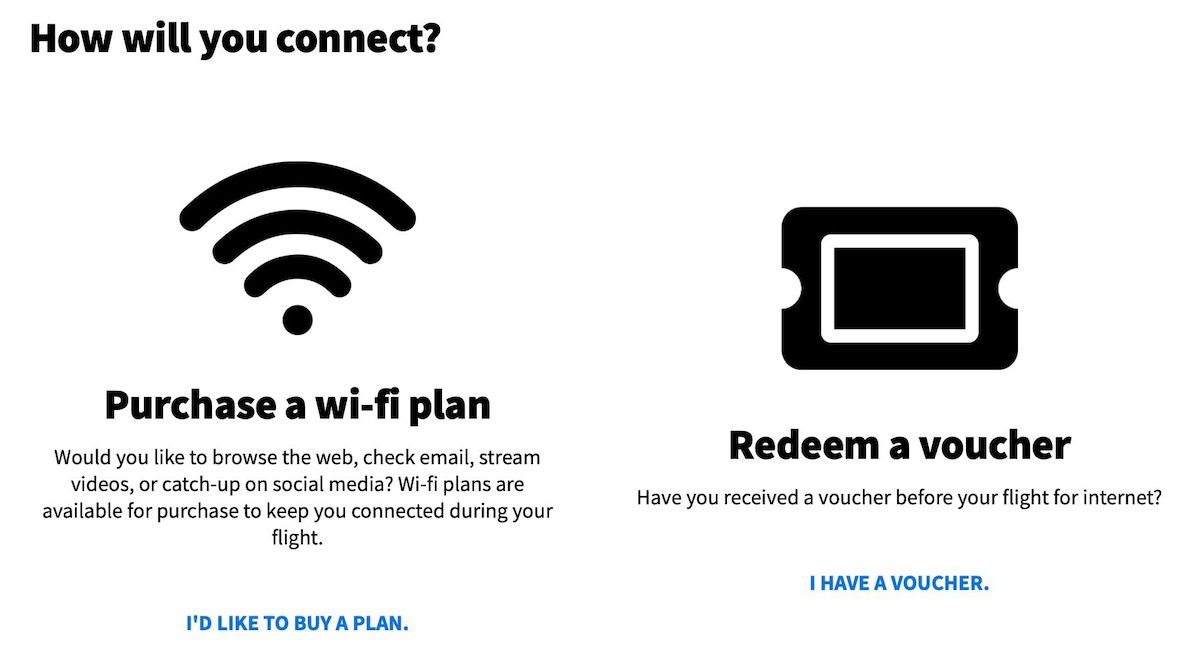 Spirit Airlines' Wi-Fi pricing is reasonable, and ranges from $3.99-11.99 per flight for browsing, and from $6.99-14.99 for streaming. On this flight, a browsing pass was available for $6.99, while a streaming pass was available for $9.99.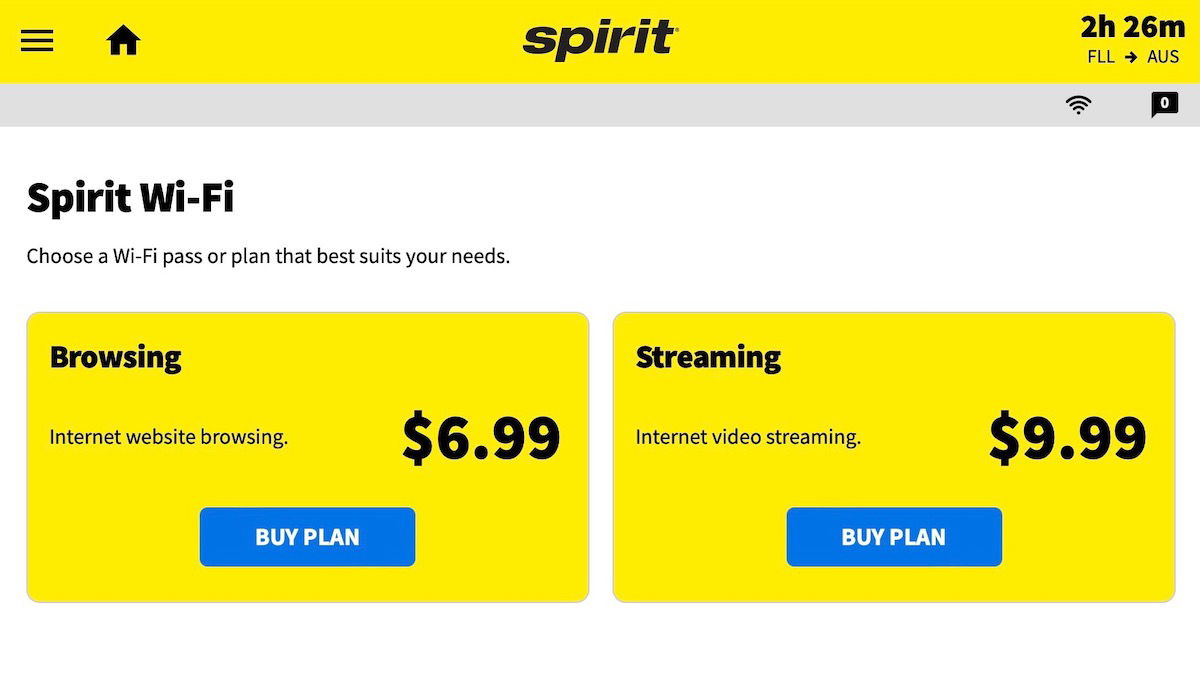 Interestingly even though Spirit charges for Wi-Fi, there's still an ad you have to watch before you can access Wi-Fi. I wouldn't expect any less from Spirit. 😉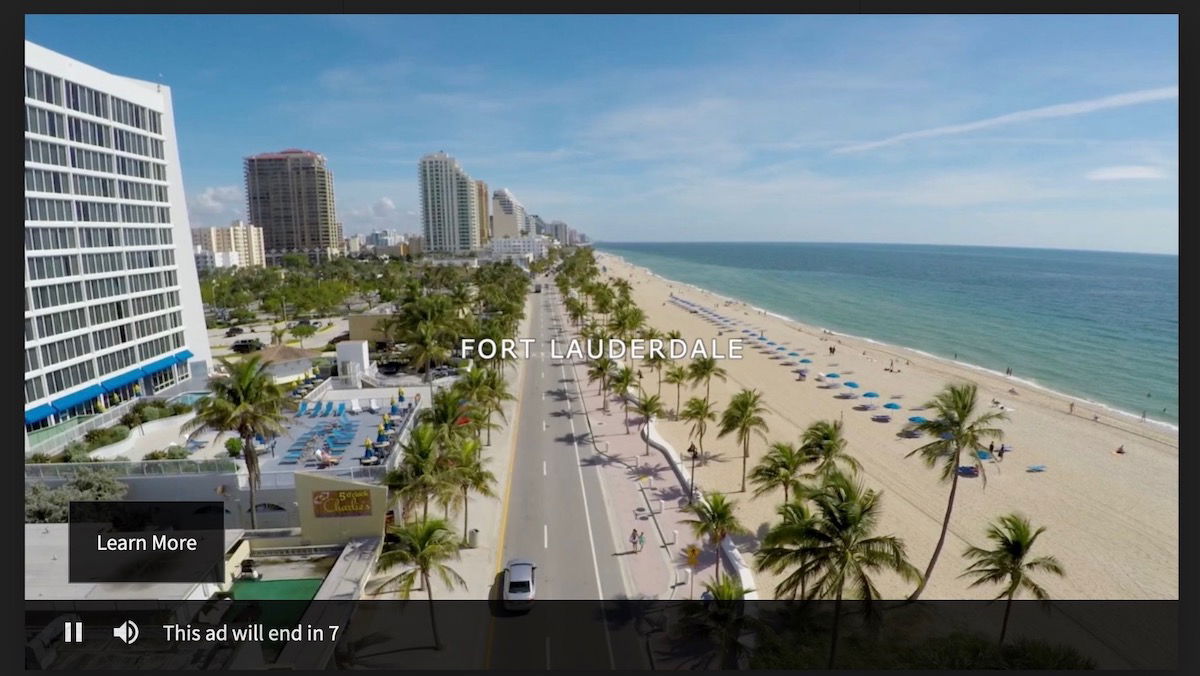 On the plus side, the Wi-Fi speed was excellent. It worked consistently throughout the flight, with high speeds (unlike my return flight on Southwest, where it was unusable).
Spirit Airlines food & drink selection
Spirit Airlines charges extra for all food and drinks (except cups of ice, which I suppose could be a DIY approach to enjoying complimentary water). You can find the full menu below.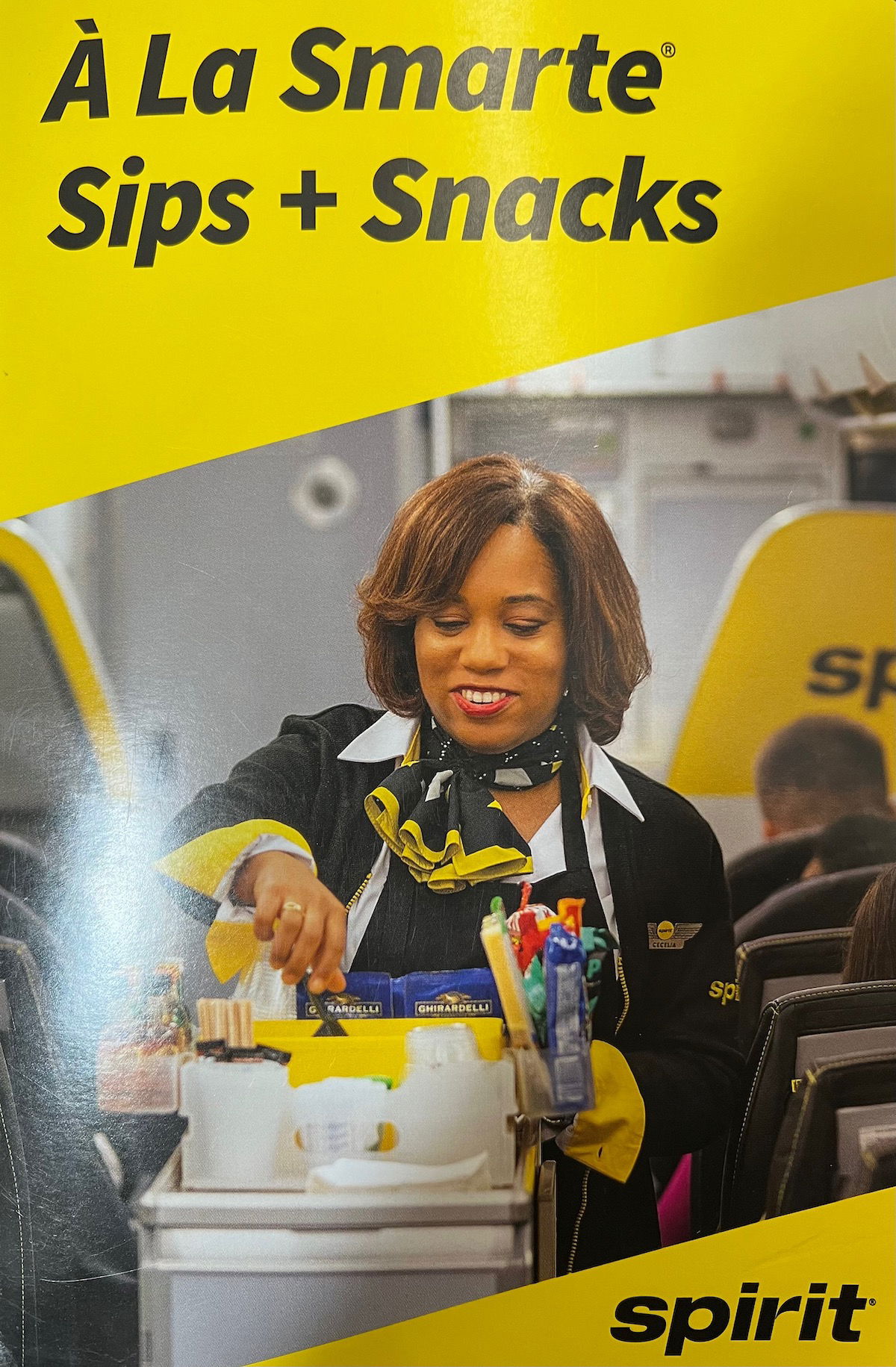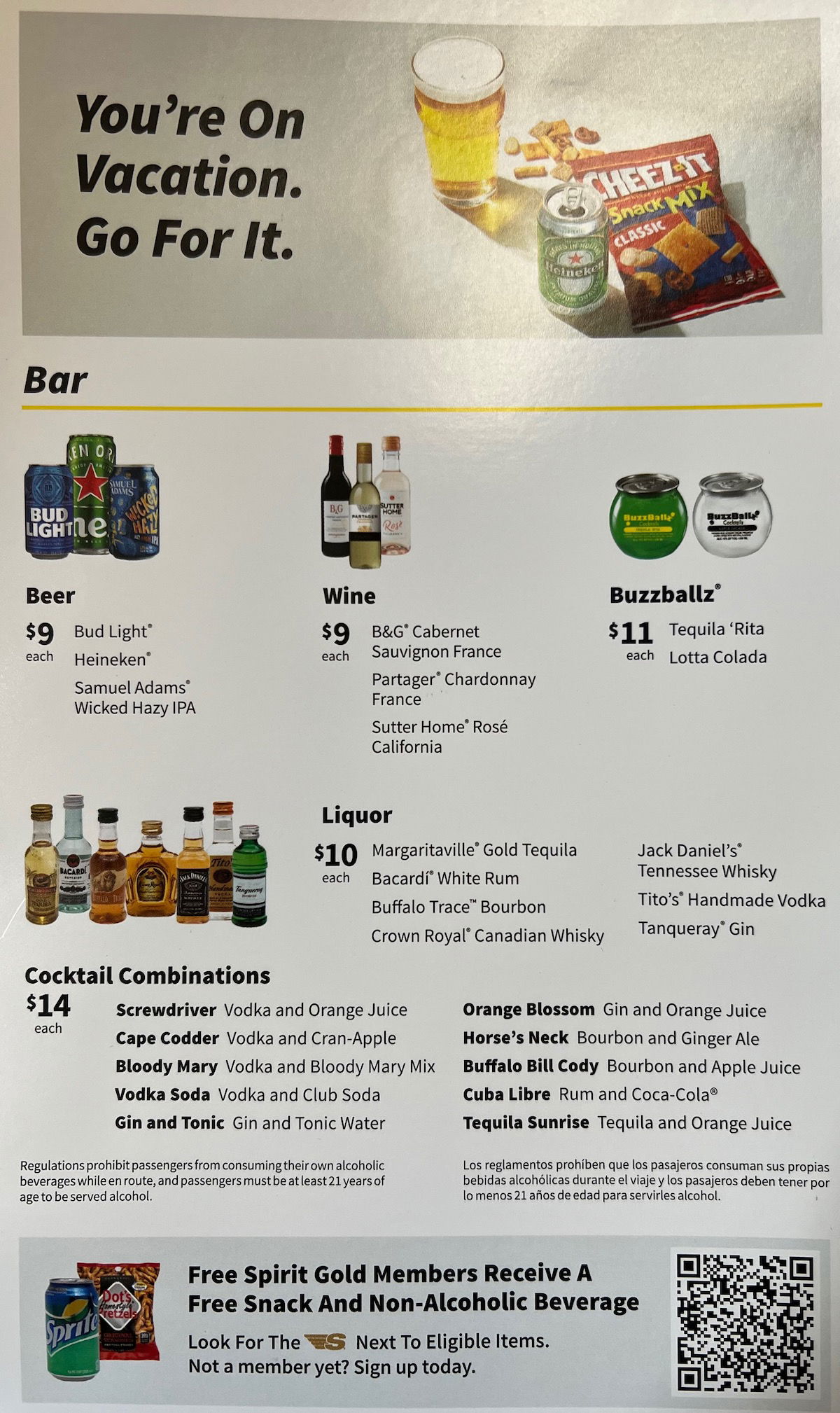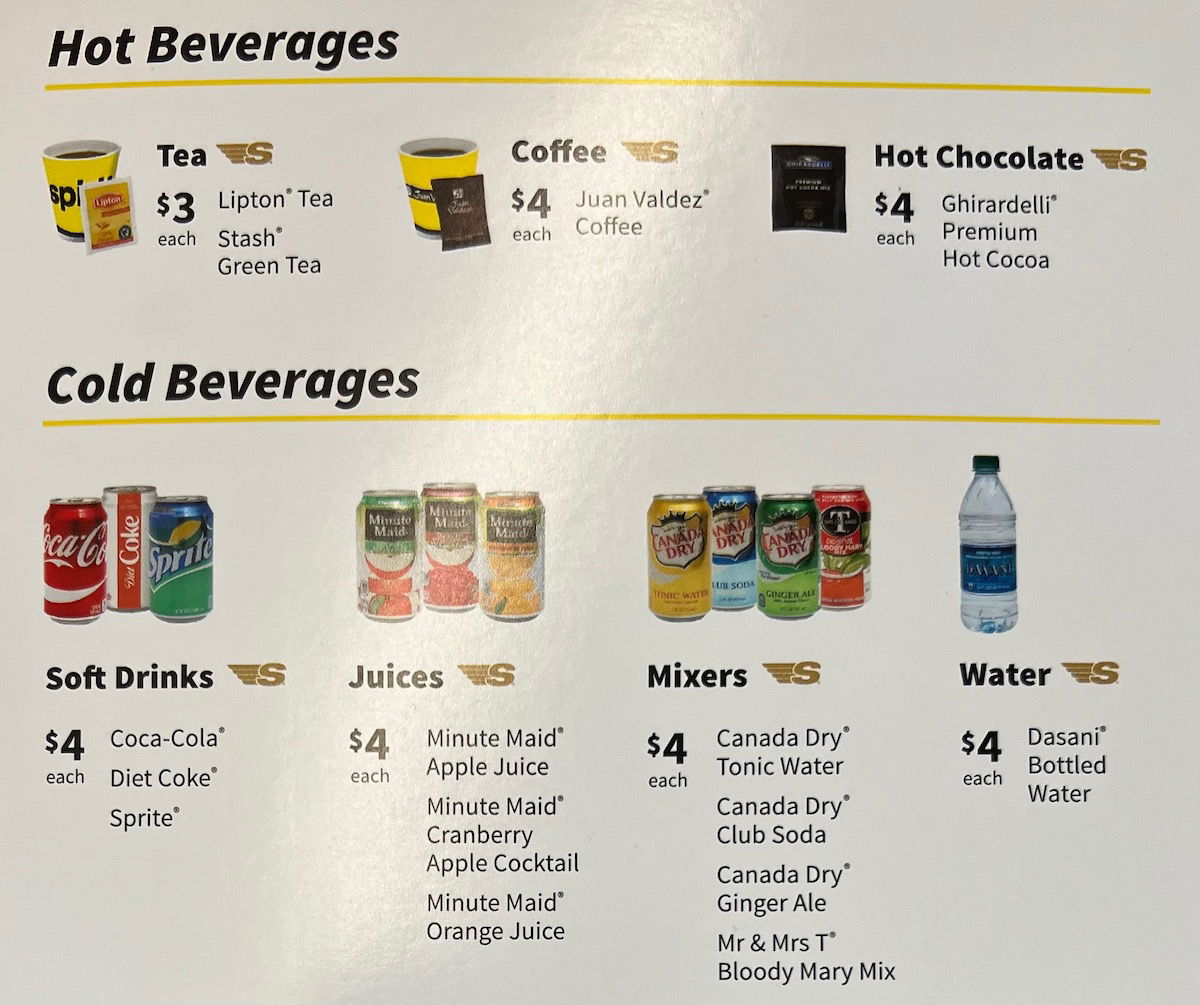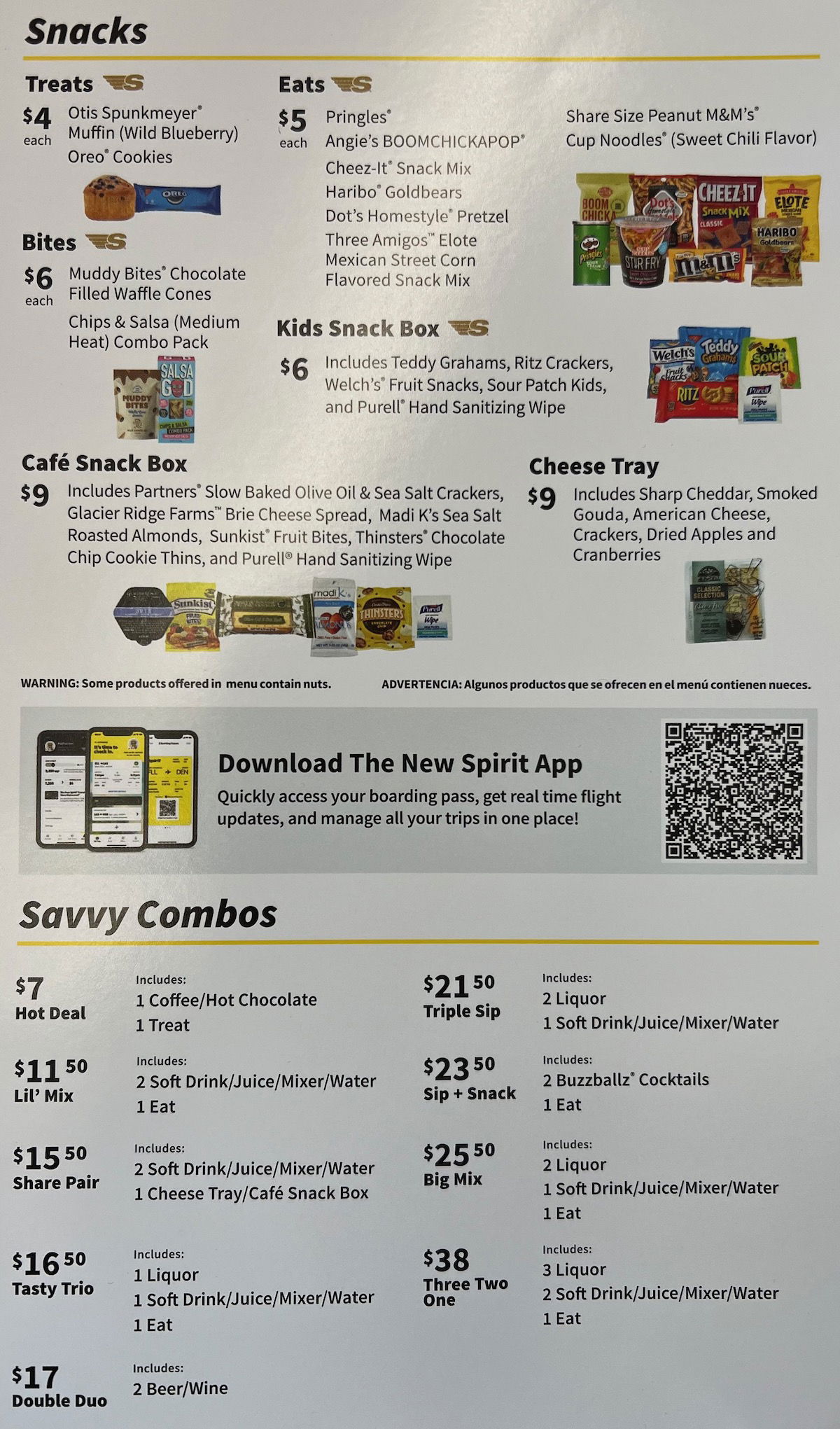 As you can see, you can either select things individually, or you can purchase bundles. Also note that Spirit Airlines Gold members receive a complimentary non-alcoholic drink and snack. You can select from any items with the Free Spirit ("S") logo next to them.
For my complimentary selection, I ordered a Diet Coke and some pretzel twists. I also decided to order the cheese tray, just to take one for the team and report on Spirit's most premium dining experience. 😉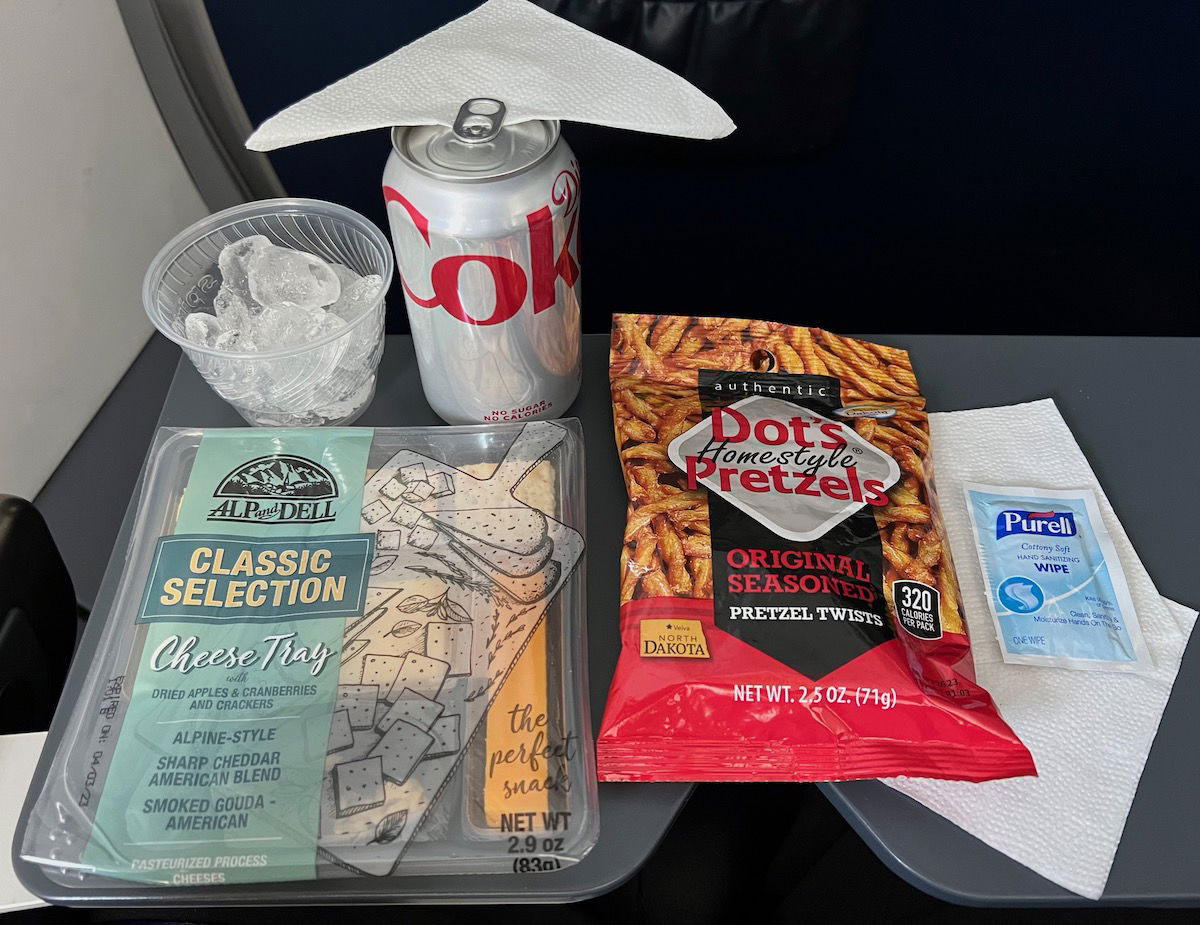 The cheese tray included sharp cheddar, smoked gouda, american cheese, crackers, dried apples, and cranberries. Funny enough, Spirit seems to sell the same cheese plate you'll find on Frontier.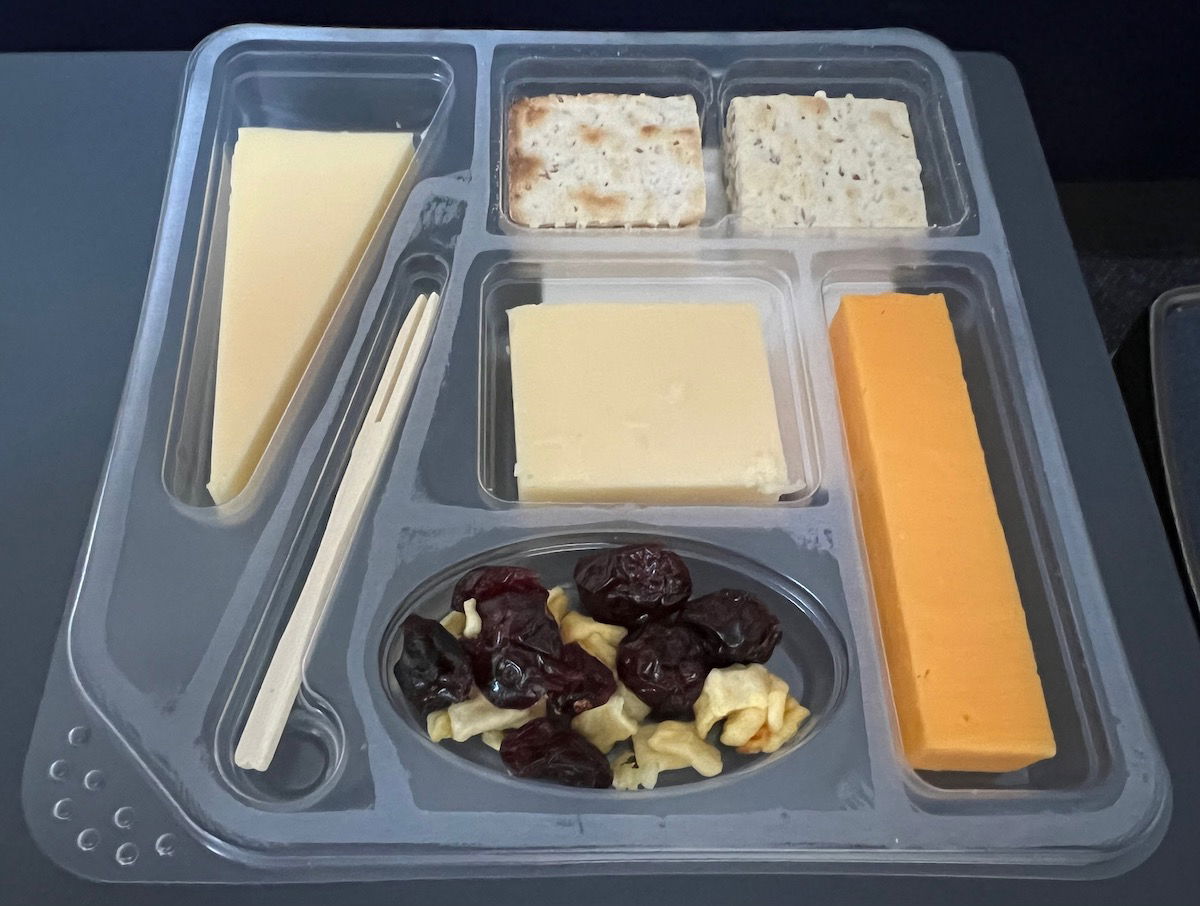 I was surprised that when I mentioned to the flight attendant that I'm a Gold member (for the purpose of getting the food & drinks comped), he said "thanks for your business, I don't think I've ever done one of these before" (referring to entering the comp item into the tablet for elite members). I guess Spirit doesn't have that many elite members, heh.
Spirit Airlines A321 lavatories
Spirit has only three lavatories on its A321s, which isn't a great ratio. One was at the front of the cabin, while two were in the back. Despite the limited number of lavatories, there weren't consistently lines to use the forward lavatory. I guess if food & drinks are only available for purchase, people don't have to use the bathroom as much.
On the plus side, the bathroom was reasonably clean, and people seemed to have pretty good bathroom etiquette (unlike on my Frontier flight a while back).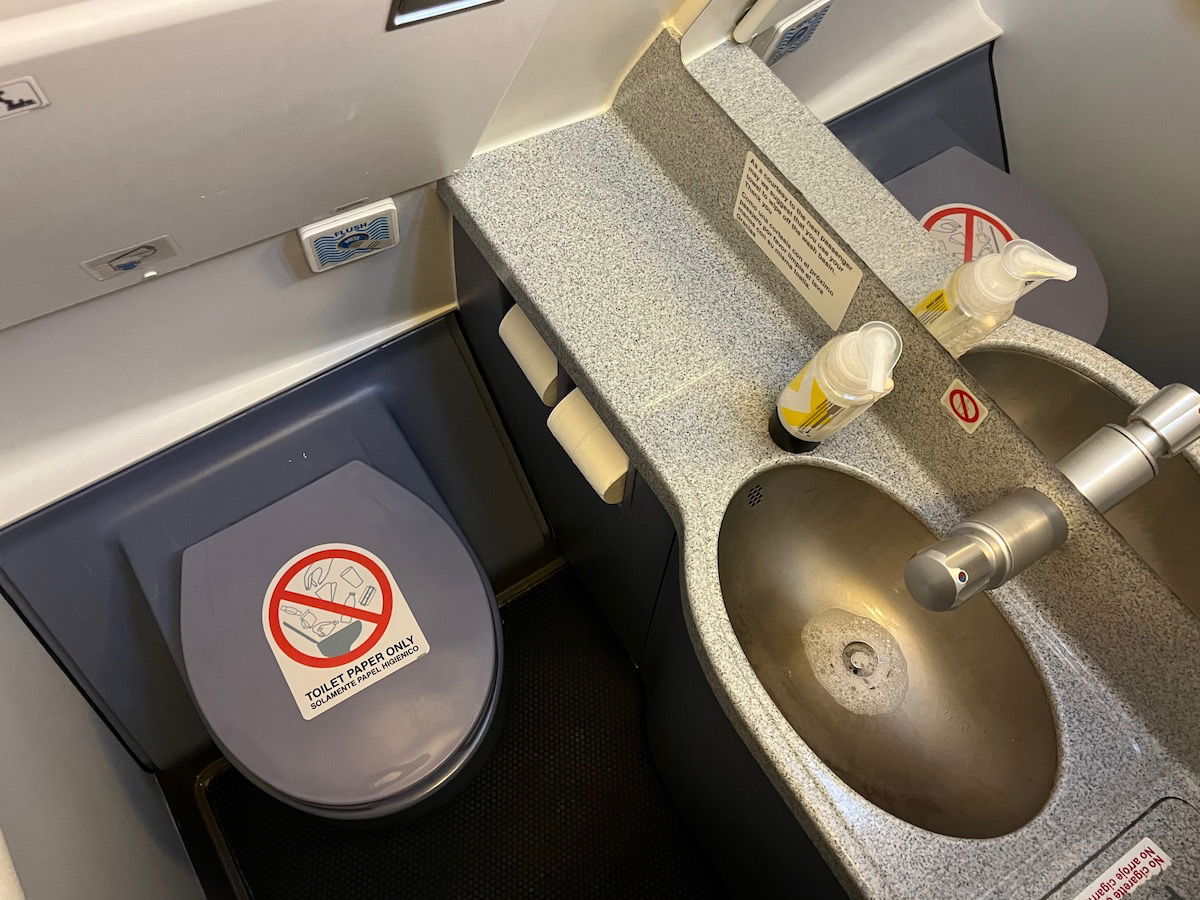 Spirit Airlines service
The five Spirit Airlines flight attendants on this flight were honestly exceptionally professional. I've generally found that Spirit has great employees, and this flight was no exception. I wrote about this in a bit more detail in a separate post, but they were professional, fun, entertaining, and great ambassadors for the airline. If only the average crew at a legacy airline were as good as these five…
Spirit Airlines arrival in Austin
A little over two hours after departing Fort Lauderdale, we began our descent toward Austin. The seatbelt sign was turned on around five minutes after that. It was a mostly smooth descent, though we did hit some bumps toward the end of the approach, as we passed through some thick clouds.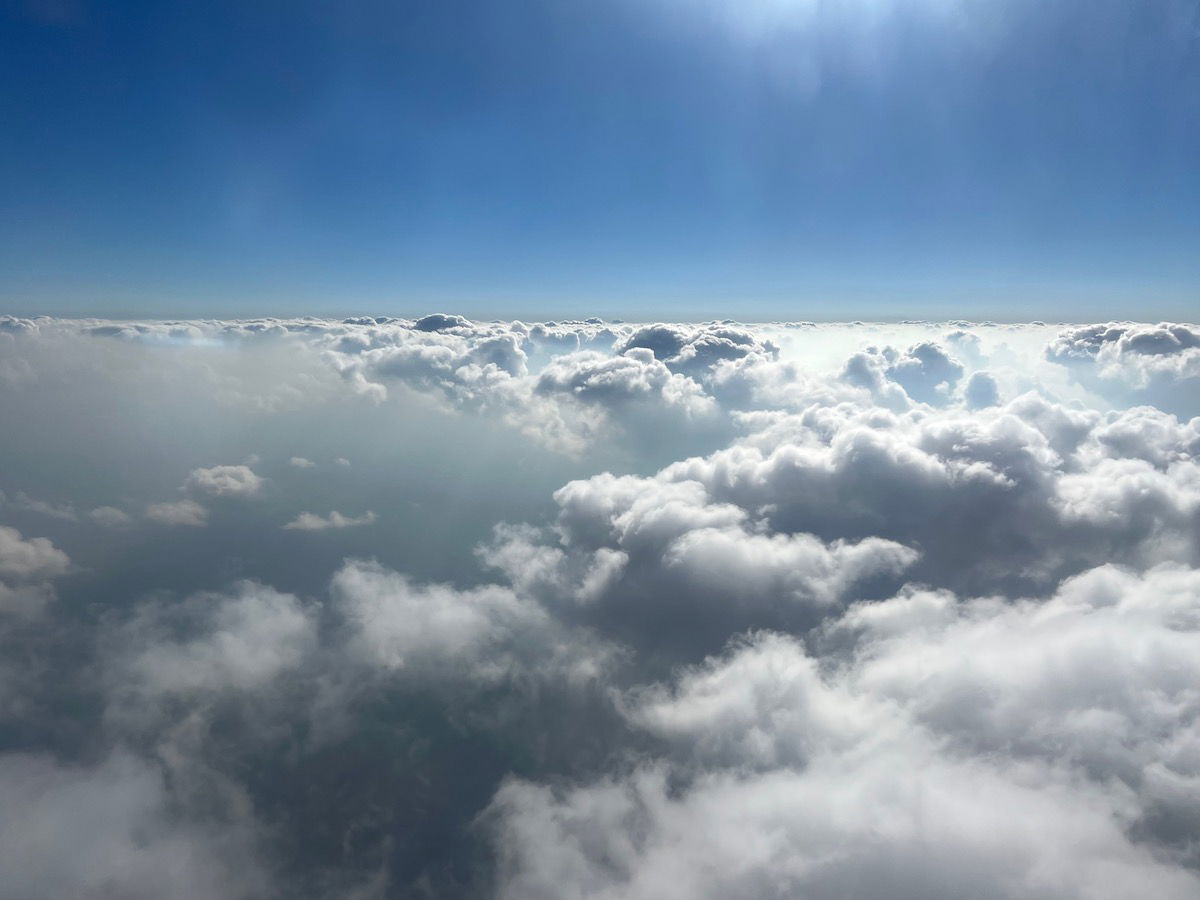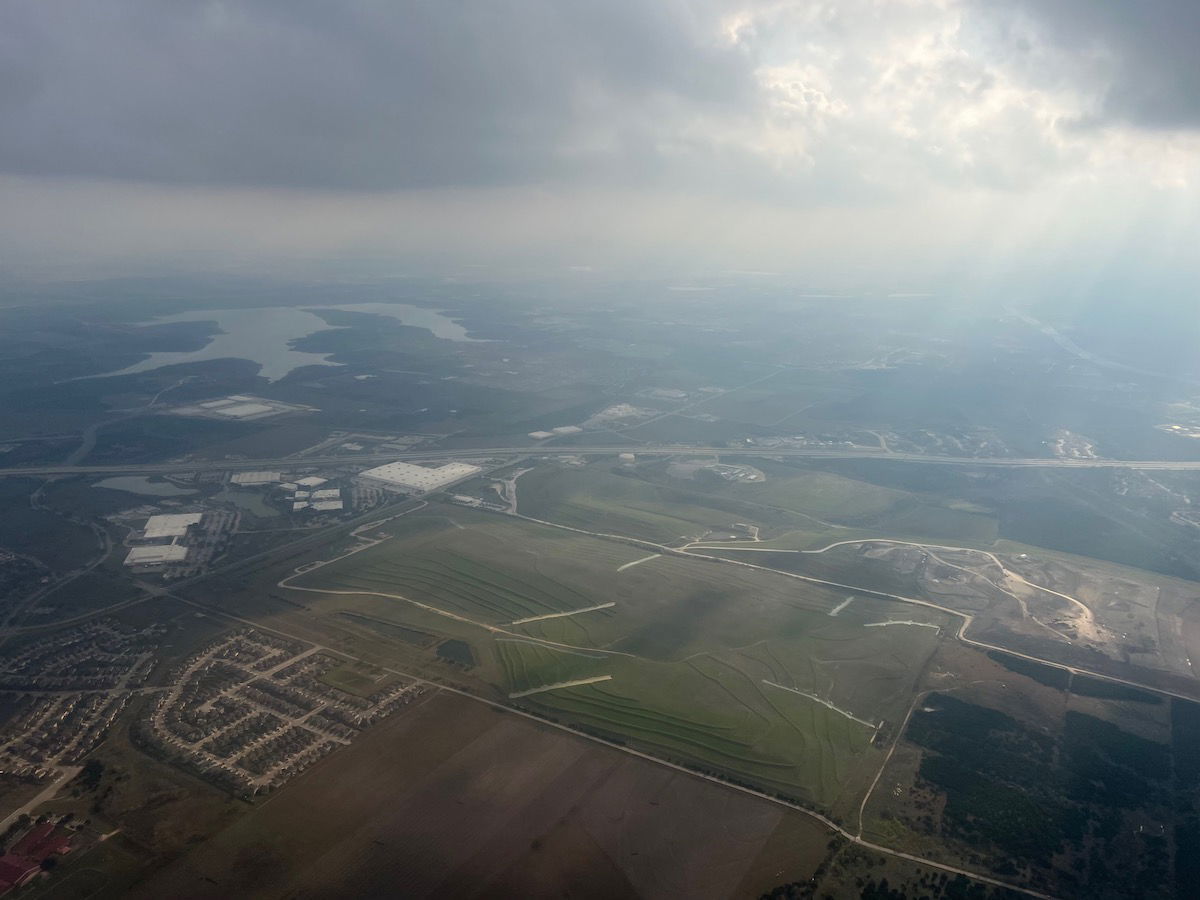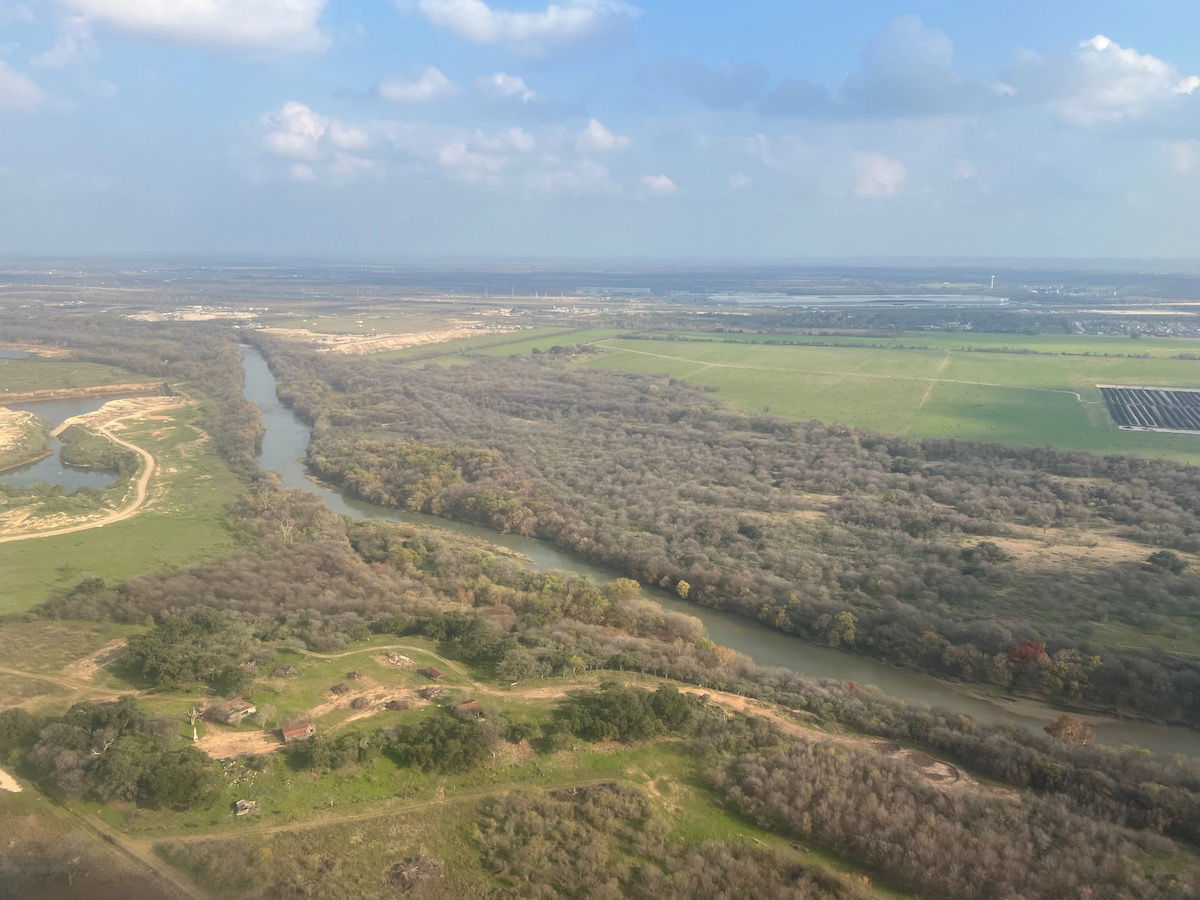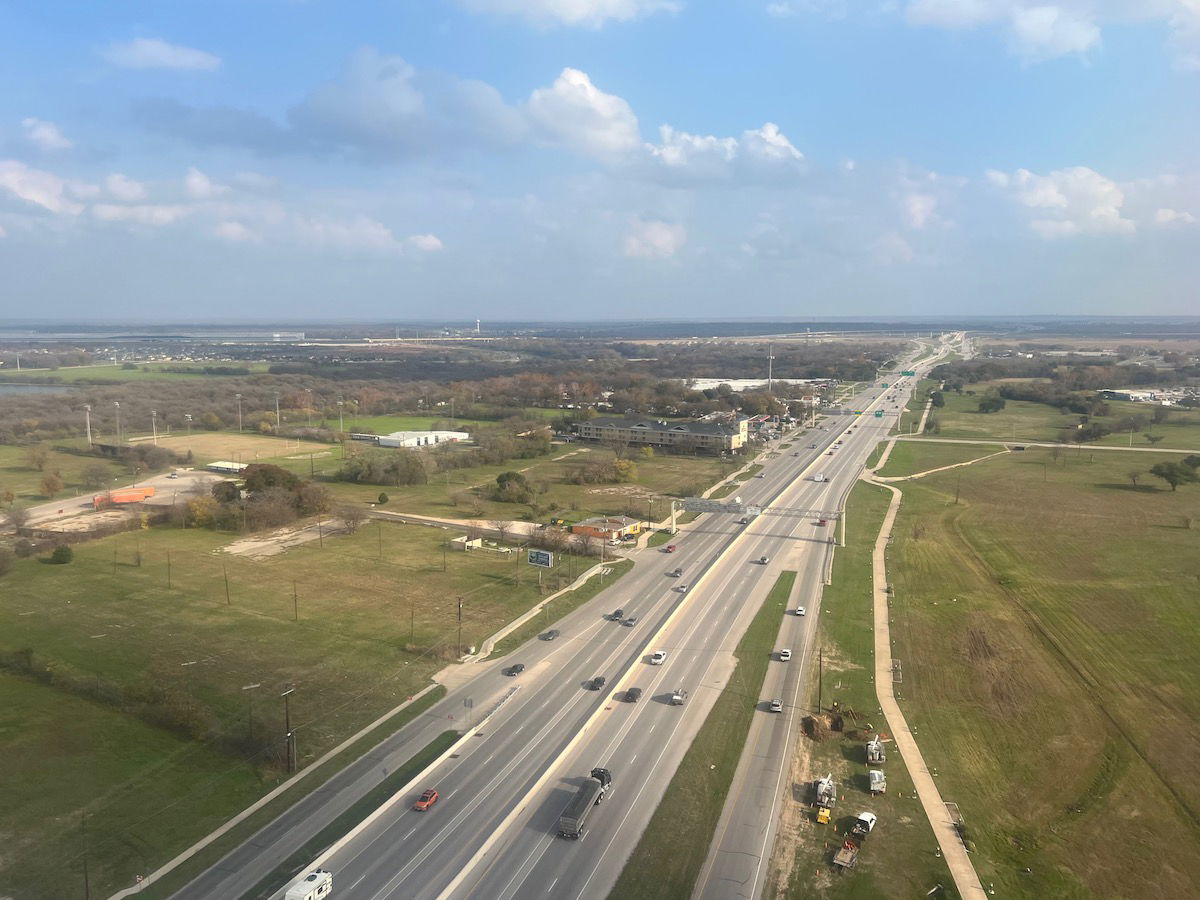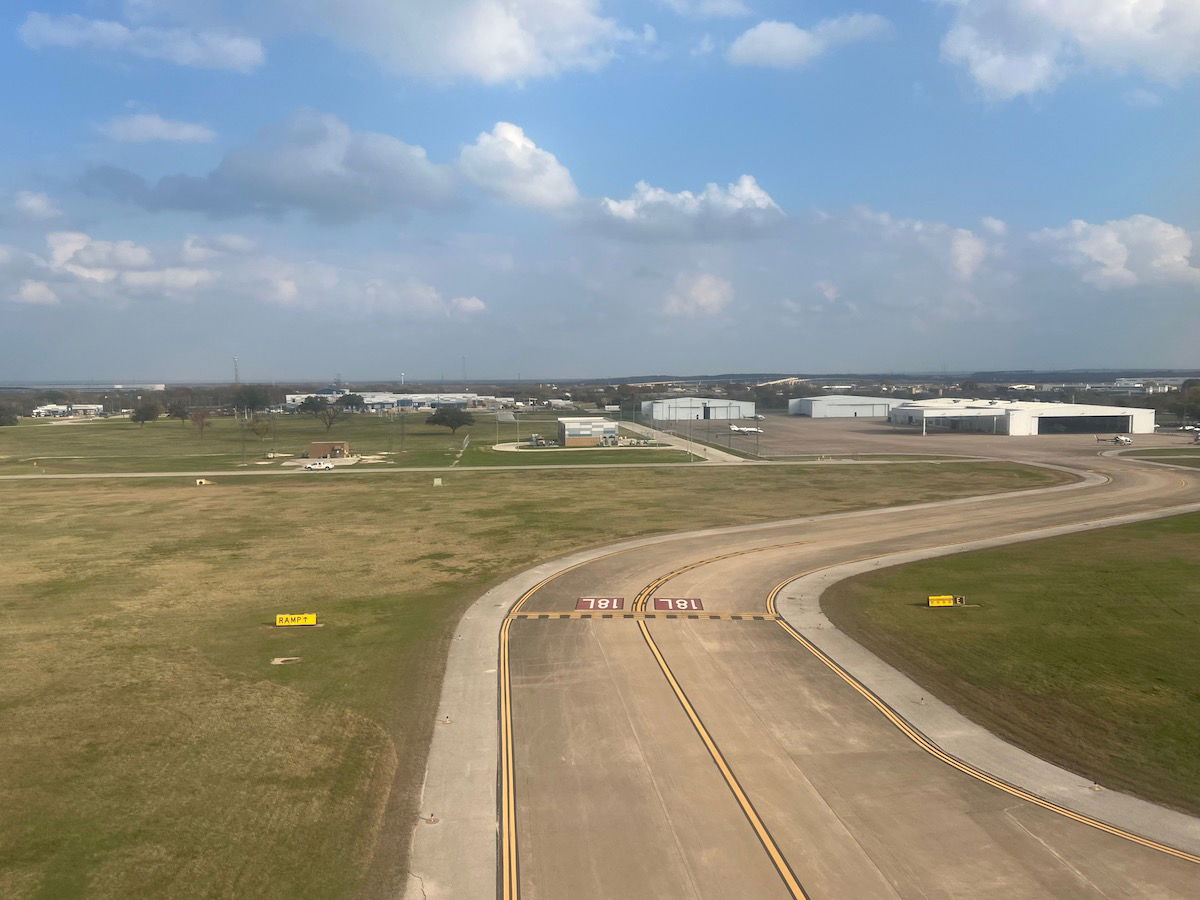 We touched down in Austin at 2:55PM. From there we had a roughly five minute taxi to our arrival gate, and then it took another five minutes for the door to open, so we were still there well ahead of schedule.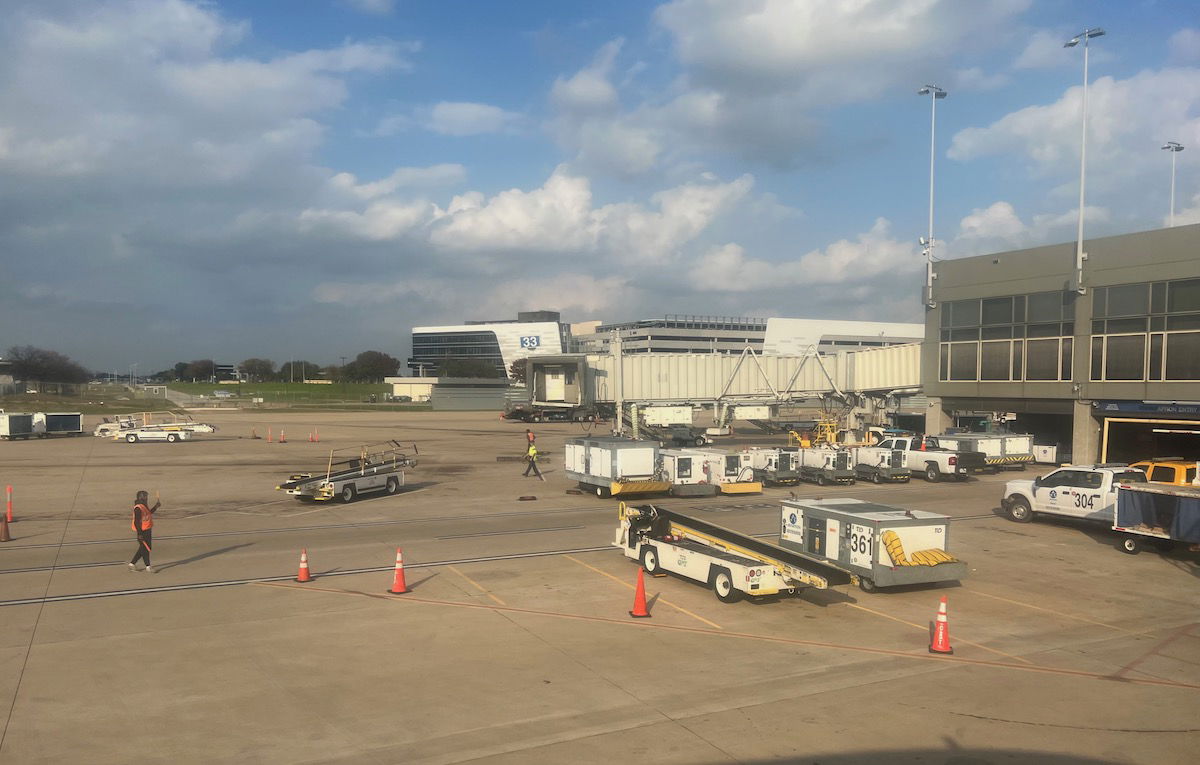 Bottom line
I had a fantastic Spirit Airlines flight, and wouldn't hesitate to fly with the airline again. Ultra low cost carriers bring valuable competition to the market, and Spirit is my favorite of these airlines. I love how Spirit has high speed Wi-Fi, the Big Front Seat, and a great frequent flyer program. On top of that, I had an awesome crew on this flight, which always makes a flight better — it's nice to be around people who enjoy their jobs.
While as a Miami resident I still prefer flying American out of Miami, I'll gladly fly Spirit again when the schedule or route is the best option.
If you've flown the Spirit Big Front Seat, what was your experience like?