Plans have been announced for JetBlue and Spirit to merge, to form the fifth largest airline in the United States. This deal no doubt faces some regulatory challenges, and both airlines already acknowledge that it could take until the first half of 2024 for this deal to close.
I'd say the merger closing is far from certain at this point. But let's assume for a moment that the deal does close — what would this look like logistically in terms of the passenger experience?
Spirit planes would adopt JetBlue's inflight product
JetBlue and Spirit are very different airlines, not only in terms of their business models, but in terms of the passenger experience they offer. Actually, they couldn't be much more different:
JetBlue has personal televisions and power outlets at all seats, and promises the most legroom in economy of any US airline; JetBlue has extra legroom economy seating, and has flat bed Mint business class on select routes
Spirit has among the least legroom of any US airline, and doesn't have personal televisions or power outlets; Spirit has the "Big Front Seat" concept, but doesn't otherwise have extra legroom economy seating, aside from exit rows
Now, in fairness to both airlines:
Both carriers have the A320-family as the core of their fleets, so their aircraft as such are complementary
Both airlines offer high-speed Wi-Fi on most planes, so that's complementary (JetBlue doesn't charge while Spirit does, but that's easy enough to change)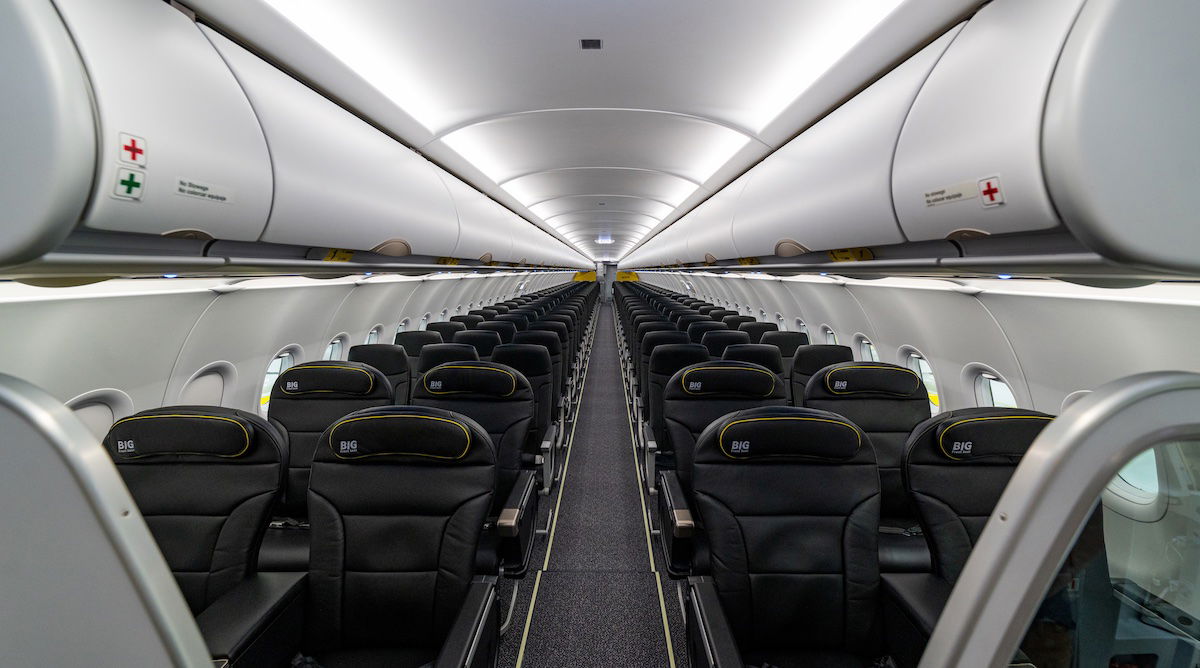 But how would the logistics of that work?
Let's assume the merger between JetBlue and Spirit does in fact close… then what? Reconfiguring fleets is a process that generally takes many years, no matter how efficiently an airline tries to go about it.
Spirit has a fleet of 180 aircraft, with another 140 planes on order. Those will continue to be delivered to the airline with current interiors until the deal closes, so presumably well over 200 planes would have to be reconfigured.
I would have to imagine it will take several years for Spirit's entire fleet to be reconfigured. That's not only because it just takes time, but also because it's expensive to reconfigure planes, and JetBlue is already paying a ton for this acquisition.
So what's JetBlue's post-merger plan for the very inconsistent fleet? JetBlue won't realistically just be able to operate these planes interchangeably, so I imagine JetBlue will state during booking which type of aircraft a flight would be operated by.
Even so, how will JetBlue differentiate the product and pricing? Will JetBlue just have lower fares on ex-Spirit planes? Will it be marketed as a different class altogether? Will the Big Front Seat continue to just exist as an extra space option on these planes?
Admittedly all airlines face challenges with harmonizing products post-merger. However, I don't think we've ever seen a merger where airlines have so much work to do on this front. I don't want to say this is an insurmountable task, but… I feel like it kind of is?
I think the only logical approach would be for JetBlue to operate Spirit as a separate brand until planes are reconfigured. Even so, that would be really complicated logistically, in terms of managing route networks, employees, the reconfiguration timeline, etc.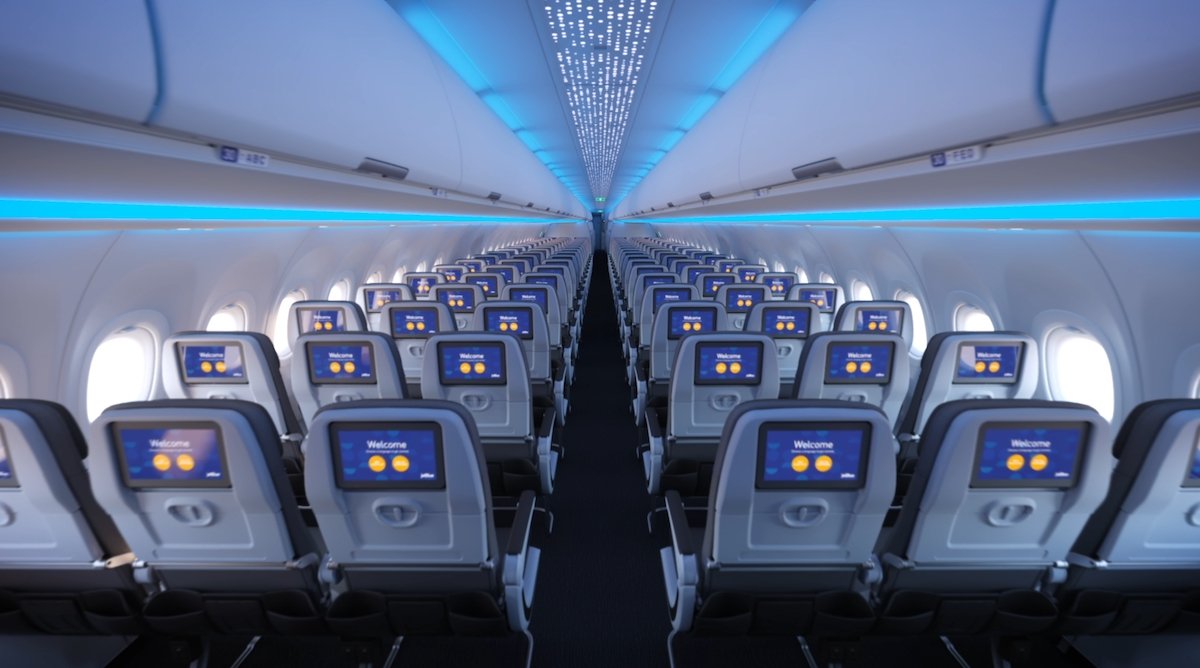 Bottom line
JetBlue and Spirit plan to merge. Assuming the merger does close (which is a big "if"), I can't help but wonder how the two airlines would streamline their fleets. It's claimed that Spirit planes would adopt JetBlue's inflight product, but that's a process that would presumably take many years (and cost hundreds of millions of dollars).
How JetBlue would sell tickets after the merger closes but before the planes are reconfigured is something I can't quite wrap my head around. And frankly it's kind of unprecedented as far as airline mergers go.
I think the only logical approach would be to continue to operate Spirit as a separate brand for several years, but that presents its own challenges.
If the JetBlue and Spirit merger closes, how do you see the two airlines merging their inflight products?