Some of you may remember my post a few months back entitled "I Flew Frontier Airlines, And It Was Kind Of Awful." Well, yesterday I flew Spirit Airlines, and I found the flight to be pleasant on many levels. To me it's further proof that not all ultra low cost carriers are created equal.
Why I flew with Spirit Airlines
Long story short, I needed to fly from the West Palm Beach area to Austin. There are no nonstop flights, though Spirit Airlines had a well timed flight out of Fort Lauderdale. That seemed like a better option to me than driving all the way to Miami to fly American, and it also seemed like a better option than connecting.
The fare was cheap, and then I paid roughly $100 extra to assign one of the Big Front Seats, which are essentially first class seats without the amenities (or price tag). While the Big Front Seats aren't the consistent bargain they used to be, this seemed like a good value in order to be comfortable and productive for three hours.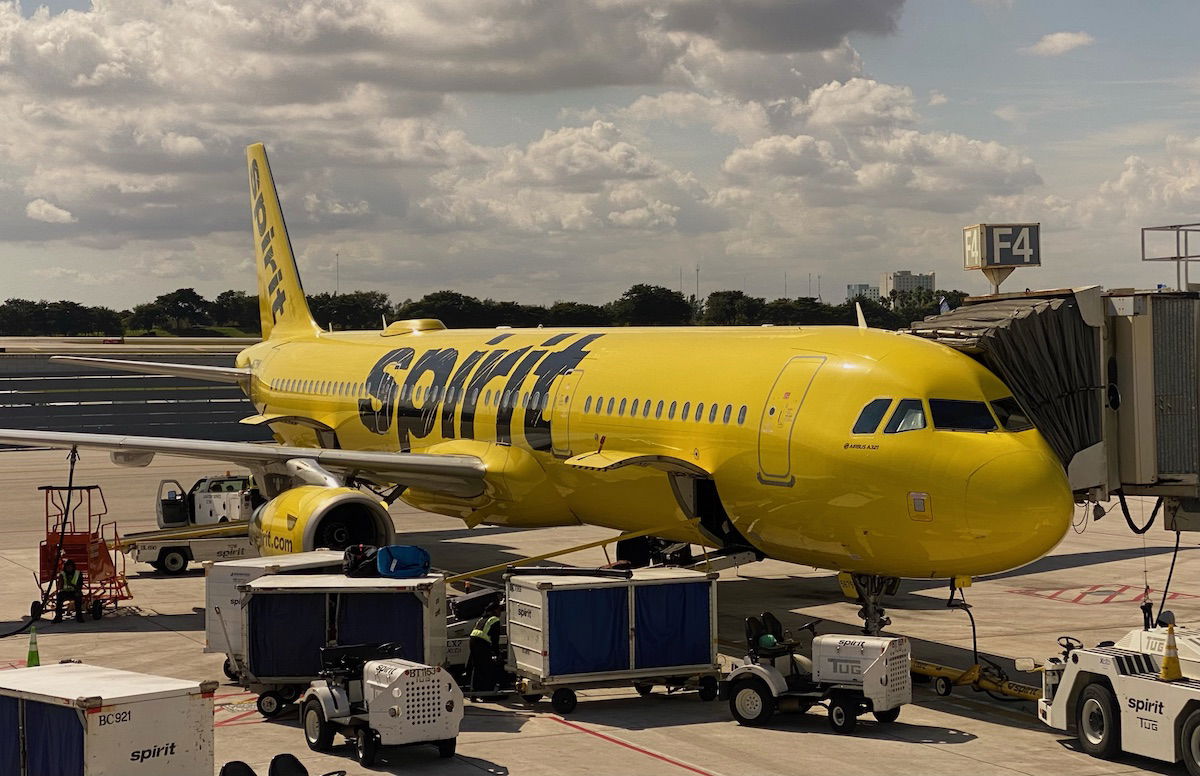 What I like about Spirit Airlines
Spirit is probably my favorite ultra low cost carrier in the world. Of course ultra low cost carriers are all about low fares, no frills, and a la carte pricing, but Spirit does things a bit differently than other ultra low cost carriers.
Spirit does a good job striking a balance between having low fares, and realizing that some people still value a decent experience. Not everyone flies Spirit because it's marginally cheaper than competitors, but rather there's something to be said for flying Spirit for convenience (because the airline operates a route nonstop, has a good schedule, etc.), as was the case with me yesterday.
And that also gets at why I'm a fan of Spirit:
Spirit has high speed streaming Wi-Fi available for purchase throughout its A320 and A321 fleet; Spirit is the only ultra low cost carrier in the United States to consistently offer Wi-Fi
Spirit has the Big Front Seat, making it the only ultra low cost carrier in the United States to offer a product like this; this is a great alternative to first class, as it's a fraction of the cost
Spirit has quite a compelling loyalty program, and even has valuable elite perks that can get you all kinds of waived fees; Spirit even has a status match challenge program
Spirit actually does invest in making its product better, even with its tight seating; the airline keeps rolling out new seats that appear to be genuine improvements in terms of comfort
This is nuanced, but I find Spirit to be one of the most honest ultra low cost carriers with how it communicates its product offering; Frontier pretends it offers an awful experience in the name of the environment, while Spirit doesn't try to play that disingenuous card
Essentially what it comes down to for me is that if I have space and high speed Wi-Fi, I'm happy as a clam (assuming clams are happy, I dunno), so I can be as productive as on the ground. There aren't many ultra low cost carriers that make this possible.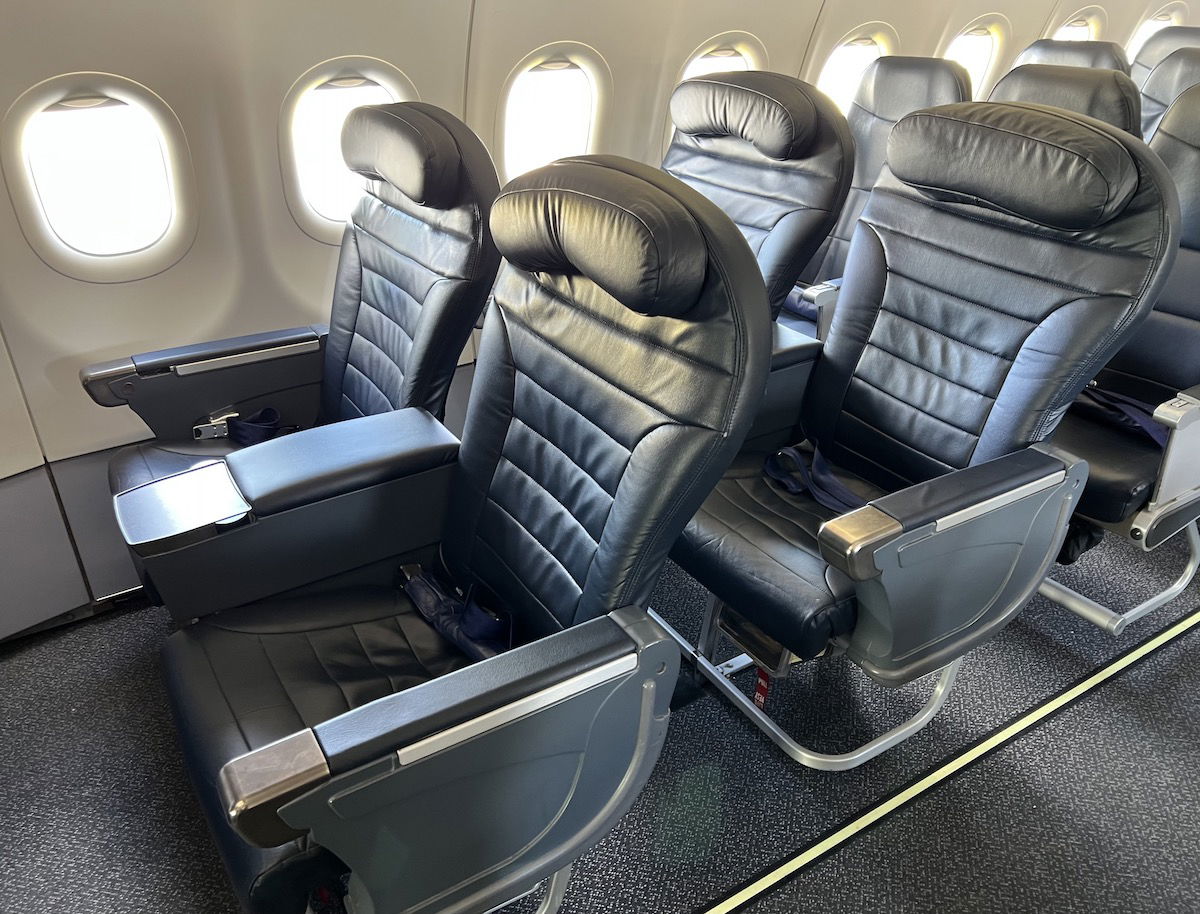 The joys of flying with Spirit Airlines
Honestly what made my Spirit Airlines flight so great was the people — particularly the crew, but also the passengers. Let me explain in a bit more detail.
A fun & professional Spirit Airlines crew
I was seated in row one, and I always enjoy observing how crews treat others, and how well aligned they are with what their company promises to deliver. The five flight attendants on this flight were all ridiculously friendly and entertaining. Spirit might not have seatback entertainment, but the crew provided nonstop entertainment. I mean, the flight was basically an emceed event, and (surprisingly?) I loved it.
The flight attendants were honestly just top notch ambassadors for Spirit Airlines, and I wish the average crew on legacy airlines were this good. It's not just what they said, but how they said it — it came across as genuine. Here are just a few examples:
Rather than the typical "flight attendants are here primarily for your safety" announcement that you hear on other airlines, the flight attendant started her PA by saying "while safety is our priority, service is our passion," and it showed
The crew literally encouraged passengers to use the flight attendant call button — "if you need anything during the flight, whether it's a tissue or a cup of ice, feel free to use the call button, we're here to serve you"
The crew was so in tune with Spirit's product offering — when the person across from me asked if the Big Front Seats reclines, without skipping a beat, the flight attendant responded "the seats are pre-reclined for your pleasure"
There was a passenger asking about Spirit's planes and safety, and the flight attendant reassured her by saying "we have one of the newest fleets in the country, and we've never had a fatal accident, I like to say that we offer quality on a budget"
Then there was the inflight trivia portion of the flight, which I honestly found to be hilarious and entertaining. Passengers had to press their call buttons to guess, and could win prizes, ranging from little Spirit plane toys, to bonus miles. Questions included:
What's a pilot's favorite kind of bagel?
What's the name of at least one flight attendant onboard?
What are the two ways to inflate a life vest?
And you'll be shocked to hear that the trivia portion of the flight turned into the credit card pitch portion of the flight. Look, as someone who partly makes a living through affiliate marketing, I respect someone who can hustle, and that's exactly what this crew did. It was one of the smoothest transitions and best and most honest pitches I've ever seen.
The flight attendants were extremely knowledgable not just about the Spirit Airlines credit card, but also about the Spirit Airlines loyalty program.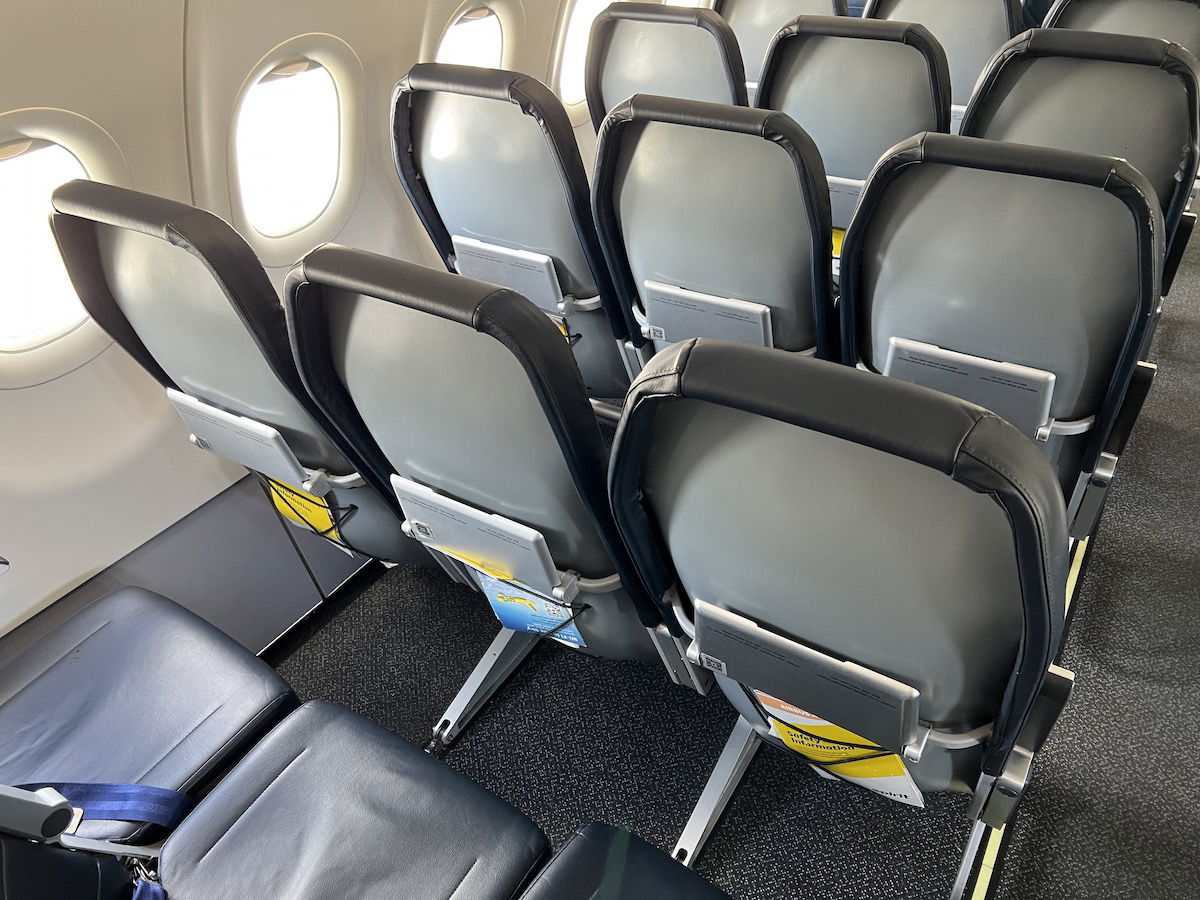 Happy & friendly passengers
For all the stories we hear of fights on Spirit Airlines, the 200+ people on this flight were among the kindest, most lovely people I've flown with. Everyone just seemed happy, courteous, and patient. I know that's a weird observation, because typically when I fly I don't think "everyone on this flight seems happy and like they had a good time."
But on this flight… everyone seemed happy and like they had a good time. That might partly be because this was one of the most extroverted crowds I've ever seen on a plane. I feel like everyone was talking to their seatmate, and by the end of the flight were exchanging numbers and making plans to meet again.
Passengers also seemed to understand basic airplane etiquette. This was just quite a contrast to my Frontier flight a while back, where people used the lavatory without closing the door, went into the bathroom barefoot, kept trying to take big bags into the bathroom, etc.
Admittedly this might be more reflective of the route rather than the airline, though.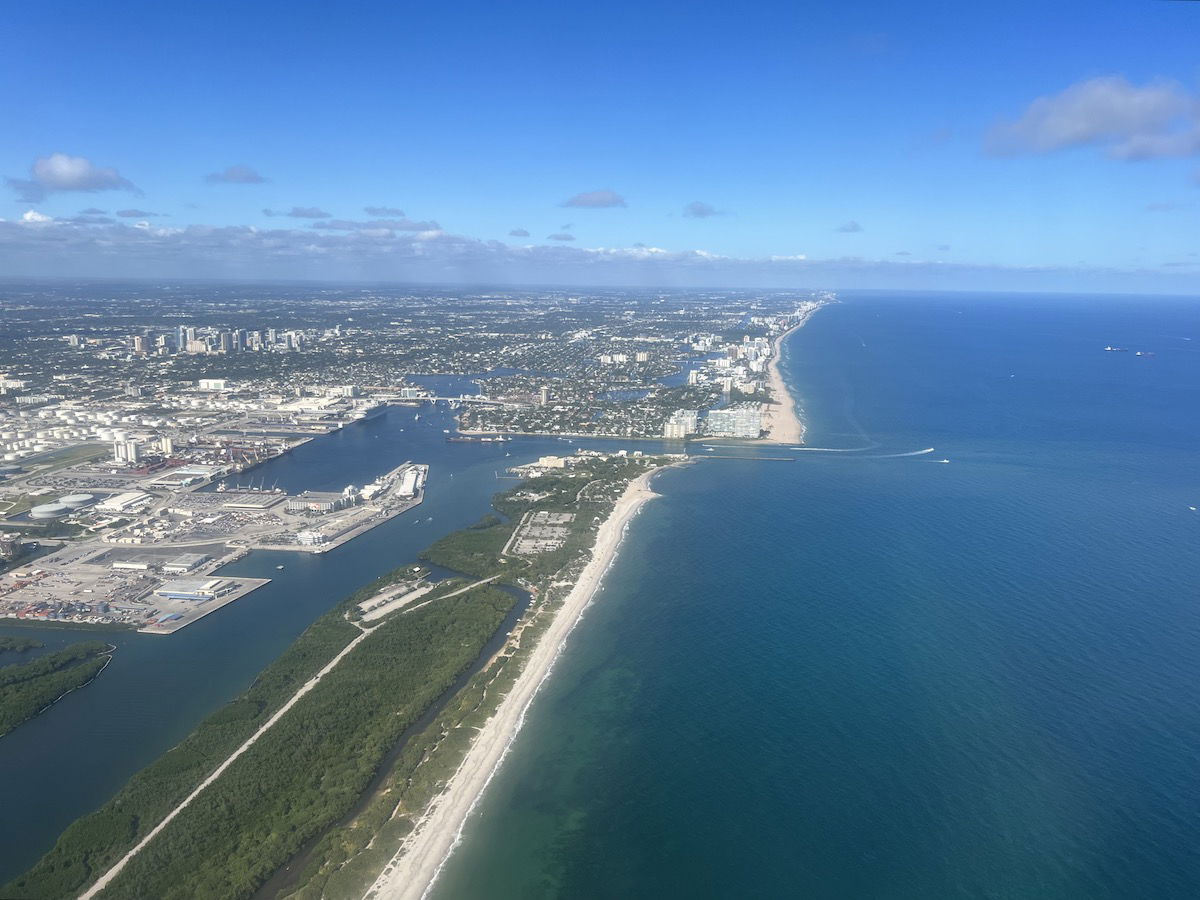 Bottom line
Spirit Airlines is the only ultra low cost carrier in the United States that I don't try to avoid, as the airline offers the Big Front Seat and high speed Wi-Fi. If Spirit has the best schedule, I'm a happy camper, as I have space and can stay productive.
What impresses me pretty consistently about Spirit is the quality of employees. I find Spirit flight attendants to be friendly, and like they're really aligned with the mission of the company. Not only do they provide genuine care and service, but they're really good at pitching the loyalty program and credit card, so my hats are off to them for that.
Personally I still hope that JetBlue's takeover of Spirit doesn't get approved, because Spirit brings something unique to the market that isn't otherwise offered.
Anyone else a fan of Spirit, or what's your take?