Frontier Airlines and Spirit Airlines are two of the biggest ultra low cost carriers (ULCCs) in the United States, and if the two companies have their way, they'll be merging soon.
There are a lot of similarities between the business models of the two airlines. However, having recently flown Frontier Airlines for the first time, I can't help but share that I don't think the two airlines are created equal. I far prefer Spirit Airlines for three main reasons, which I figured I'd share below.
Spirit Airlines has the Big Front Seat
While both Spirit Airlines and Frontier Airlines have incredibly tight cabins with seat pitch of 28″, both airlines have premium seating options. However, the two options are quite different.
Spirit Airlines has the Big Front Seat, which consists of first class style seats at the front of the cabin. You don't get the service you'd typically get in first class, but rather you just get some extra comfort. But these seats are legitimately very comfortable, and are only in a 2-2 configuration, so there are no middle seats.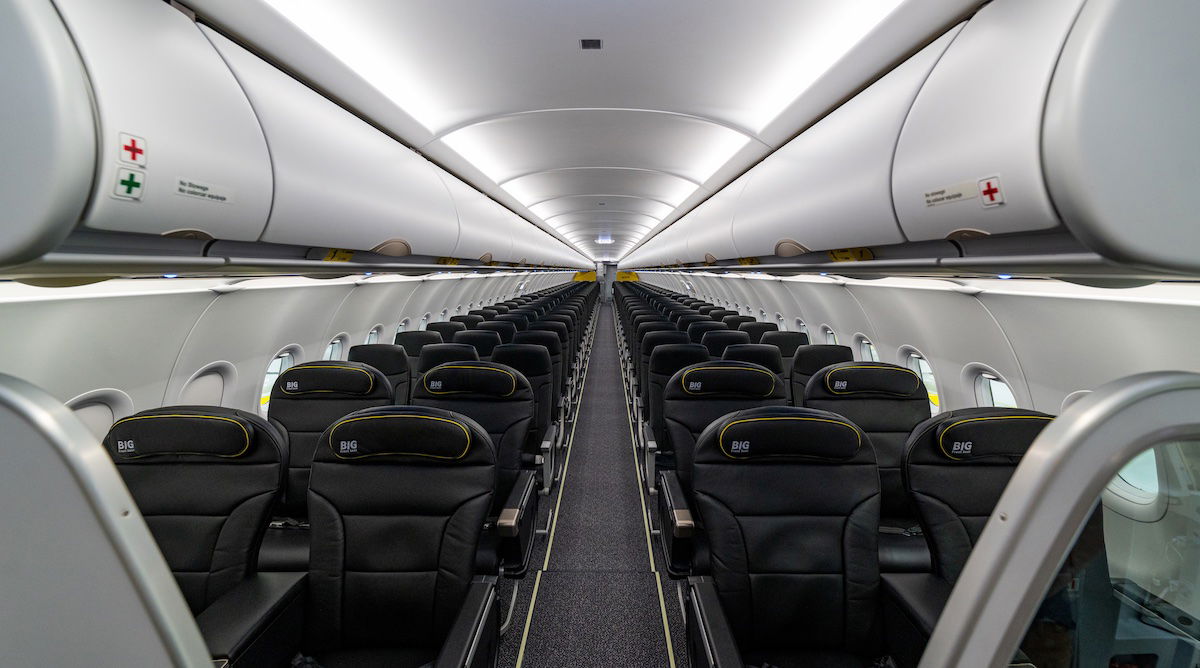 Frontier Airlines, on the other hand, has a few rows of Stretch seating at the front of the cabin, featuring up to 6″ of extra legroom. These seats are still in a 3-3 configuration. So while the seats have plenty of legroom, they're not any wider than your typical economy seats.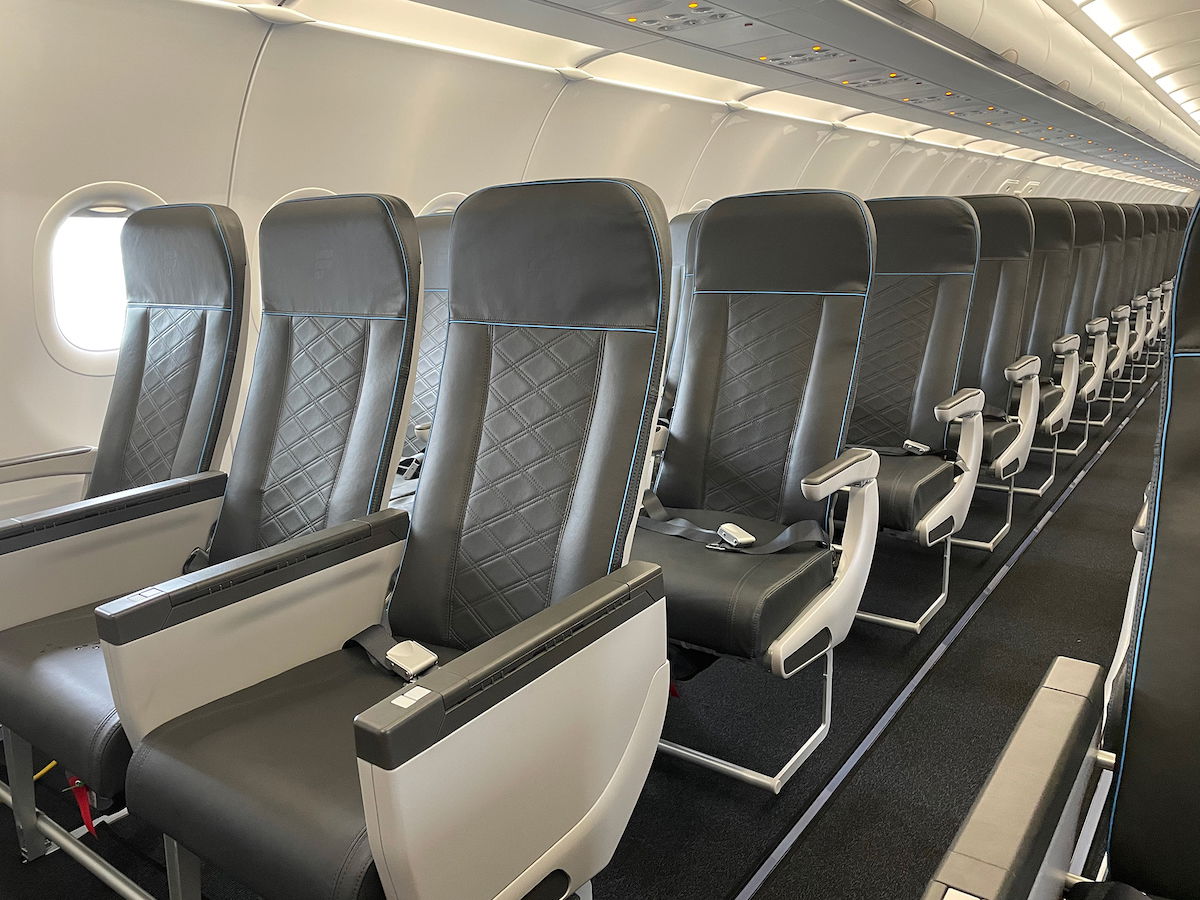 Now, you might be thinking "well that's great, but I assume the Big Front Seat is more expensive than Stretch seating." Nope, that's not my experience. For example, take the Denver to Las Vegas route, which both airlines fly.
Spirit Airlines charges $59 to select a Big Front Seat.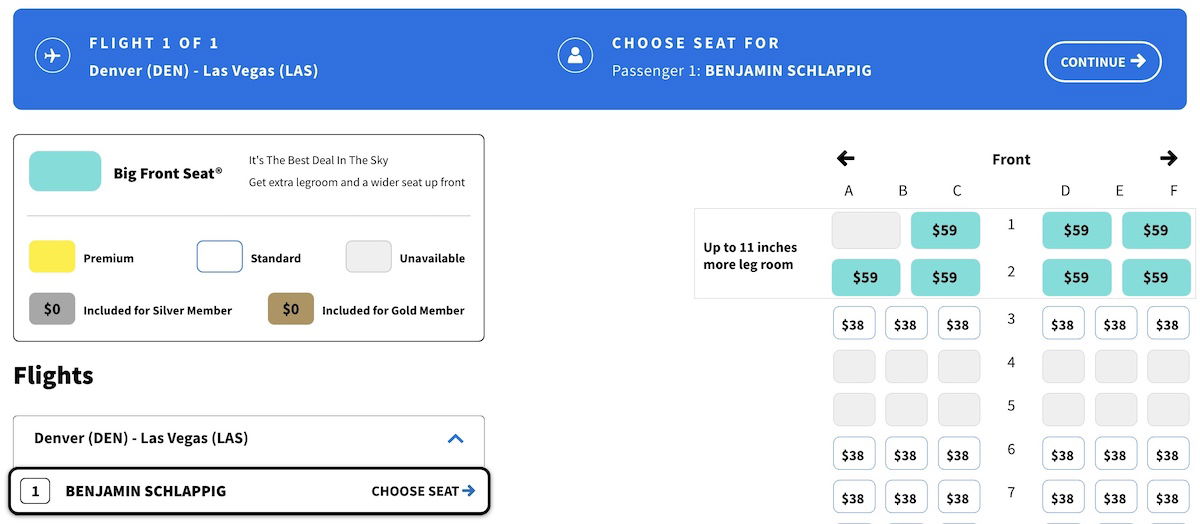 Meanwhile Frontier Airlines charges $77 for Stretch seating.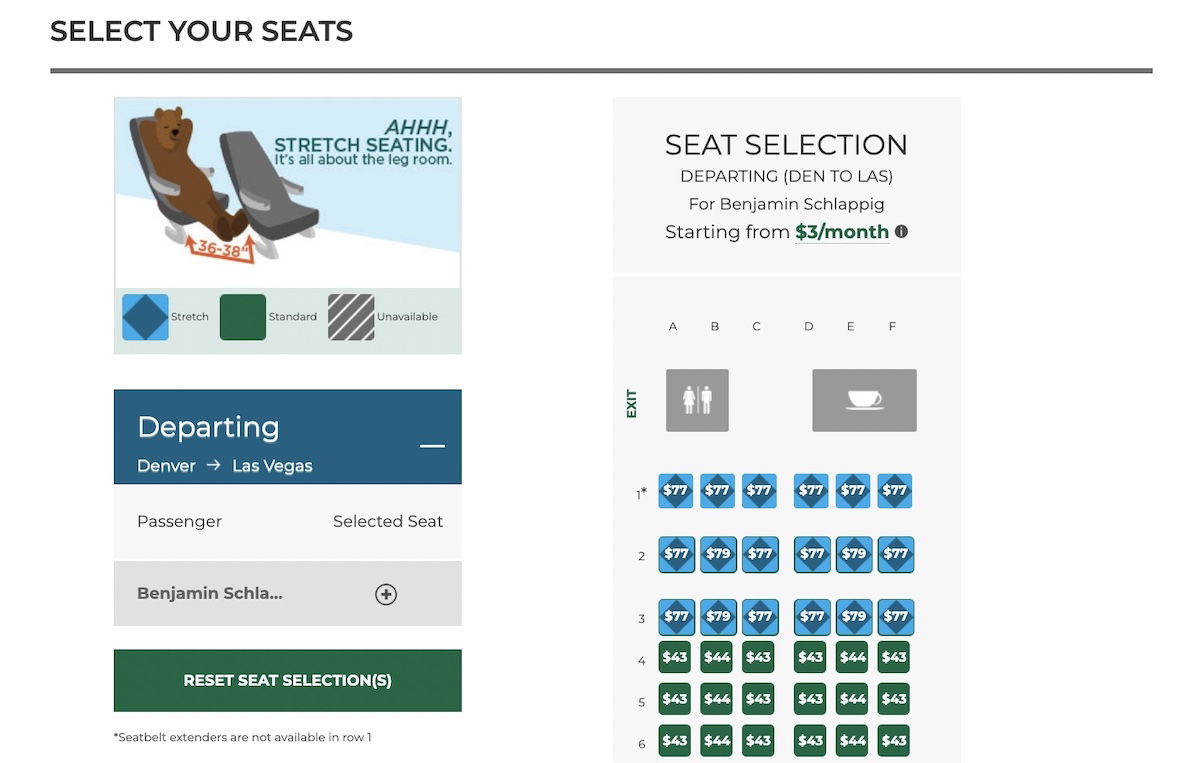 That's right, Frontier charges more for its extra legroom economy seating than Spirit charges for its first class style seating. I find that to pretty consistently be the case.
Spirit Airlines has Wi-Fi
Ultra low cost carriers are known for typically having limited inflight entertainment, as that's part of keeping costs low. However, Spirit Airlines has recognized that inflight Wi-Fi is the way of the future. The airline started installing Wi-Fi in mid-2019, and at this point a majority of the carrier's fleet features Wi-Fi. Meanwhile Frontier Airlines has no inflight entertainment.
A Spirit Airlines Big Front Seat with Wi-Fi offers a vastly different experience than a Frontier Airlines Stretch seat without Wi-Fi, if you ask me, especially on a longer route.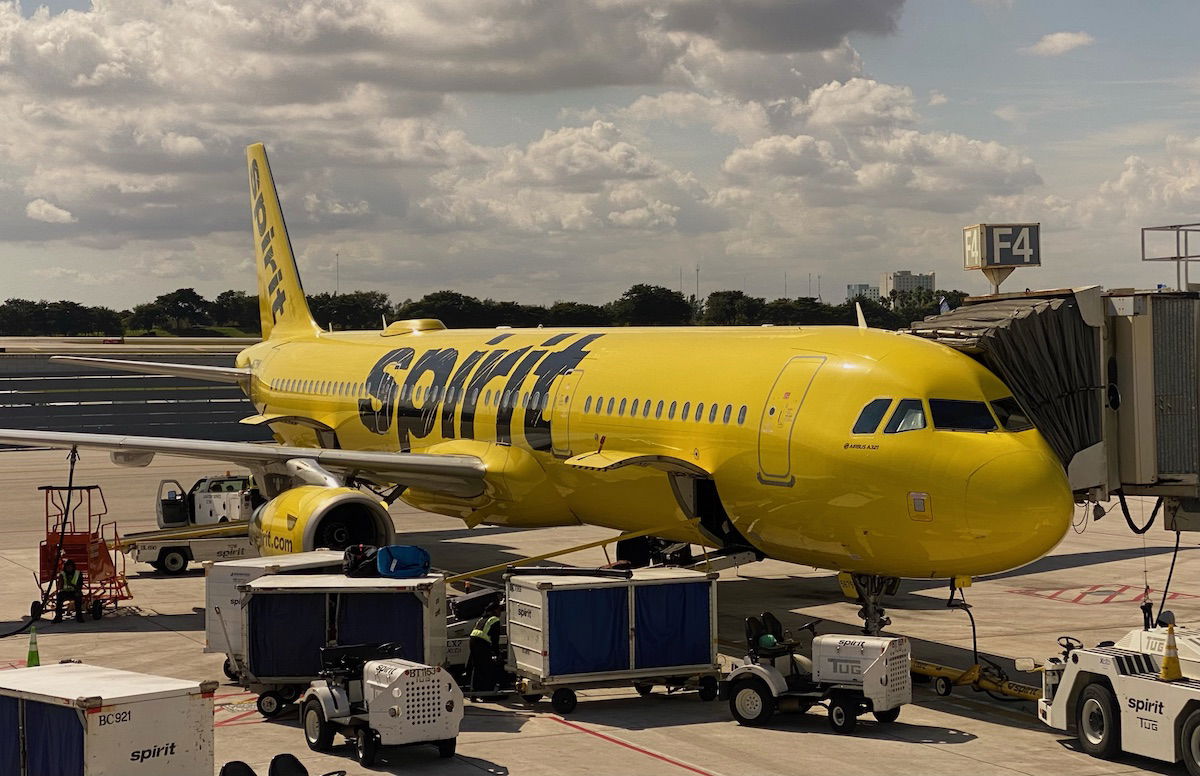 Spirit Airlines is less patronizing
I can totally appreciate that ULCCs limit legroom and have an a la carte pricing model, because that's how they make money. However, personally I find Frontier's marketing to largely be obnoxious and off-putting.
Frontier claims that virtually all negative change are about helping the environment. 28″ of seat pitch? You're flying American's greenest airline! The checked bag weight limit being lowered from 50 pounds to 40 pounds (with the option to pay nearly double as much to add 10 pounds)? That's about keeping carbon emissions low!
Maybe this strategy works with some consumers, but personally I'd prefer an airline doesn't think I'm that stupid. I'm sure Frontier paid a lot of money on brand consulting to fool consumers, but it doesn't resonate with all of us.
In that sense I appreciate where Spirit Airlines comes from. The carrier's slogan is "we live for more go," and the idea behind that is "making it possible for more people to travel to more places, more often." Not every airport sign is about how the carrier's unpleasant policies are good for the environment.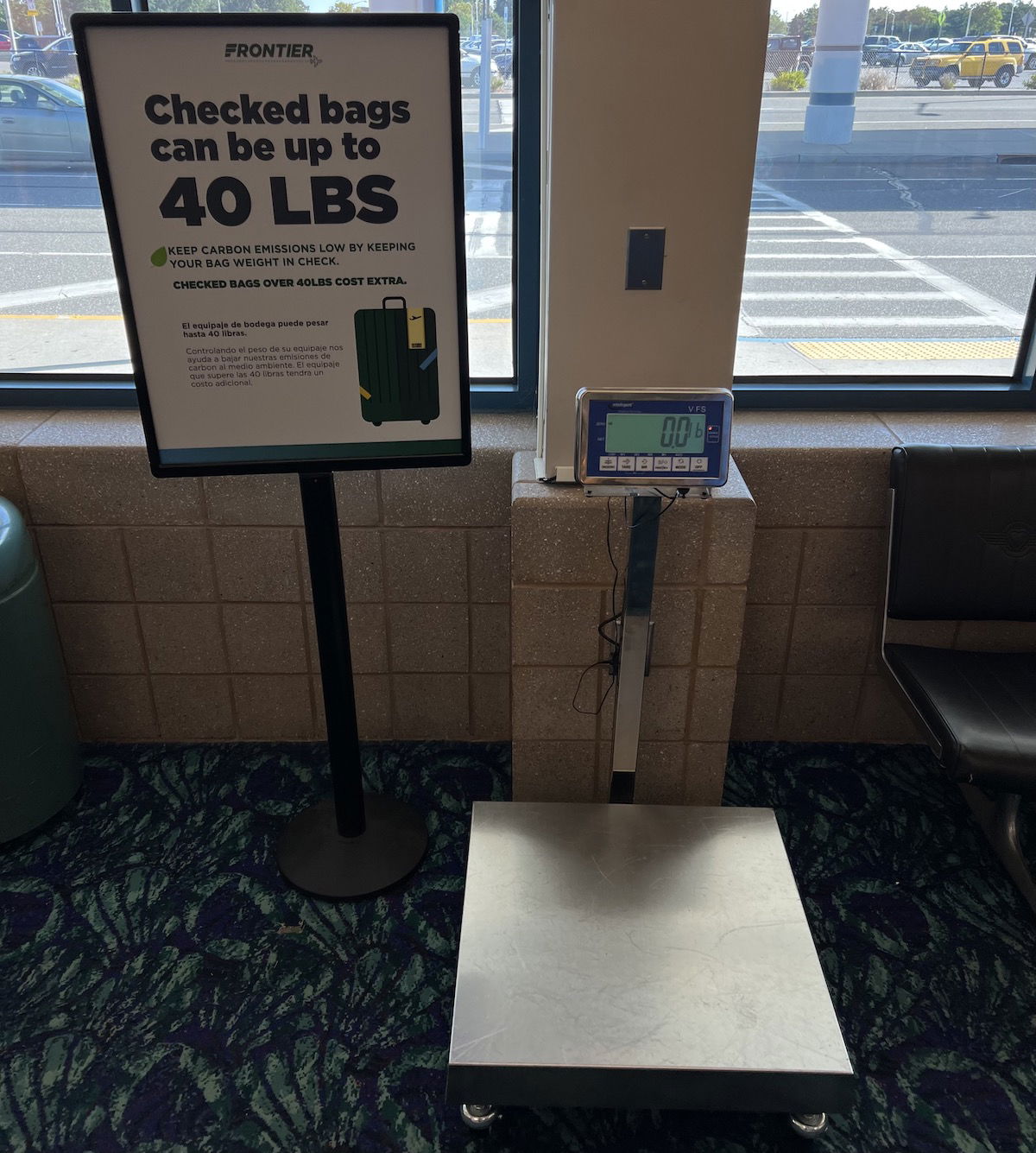 Bottom line
Ultra low cost carriers are great for competition, as they lead to lower fares. That being said, not all ULCCs are created equal. With Frontier looking to merge with Spirit, I just wanted to note that if this does happen, I hope that elements of the Spirit experience stick around. In particular, Spirit offering the Big Front Seat and Wi-Fi are two things that really set the airline apart from Frontier.
Where do you stand — do you have a preference between Frontier and Spirit?