Emirates is the biggest customer of the next generation Boeing 777X. The airline has a massive order of 150 Boeing 777Xs, including:
I'd note that while this is still a firm order as of now, Emirates President Tim Clark has indicated that they're reconsidering at least part of that order, so we could see their 777X order scaled back a bit.
So, what should we expect? Clark has revealed some details about the new plane on his latest podcast interview for Emirates' inflight entertainment system.
Emirates' New 777X Business Class
While Emirates is known globally as a top airline, overall they have a rather disappointing business class hard product. The backbone of their fleet is the 777, and a majority of their 777s have slightly angled seats in a 2-3-2 configuration, which isn't exactly industry leading.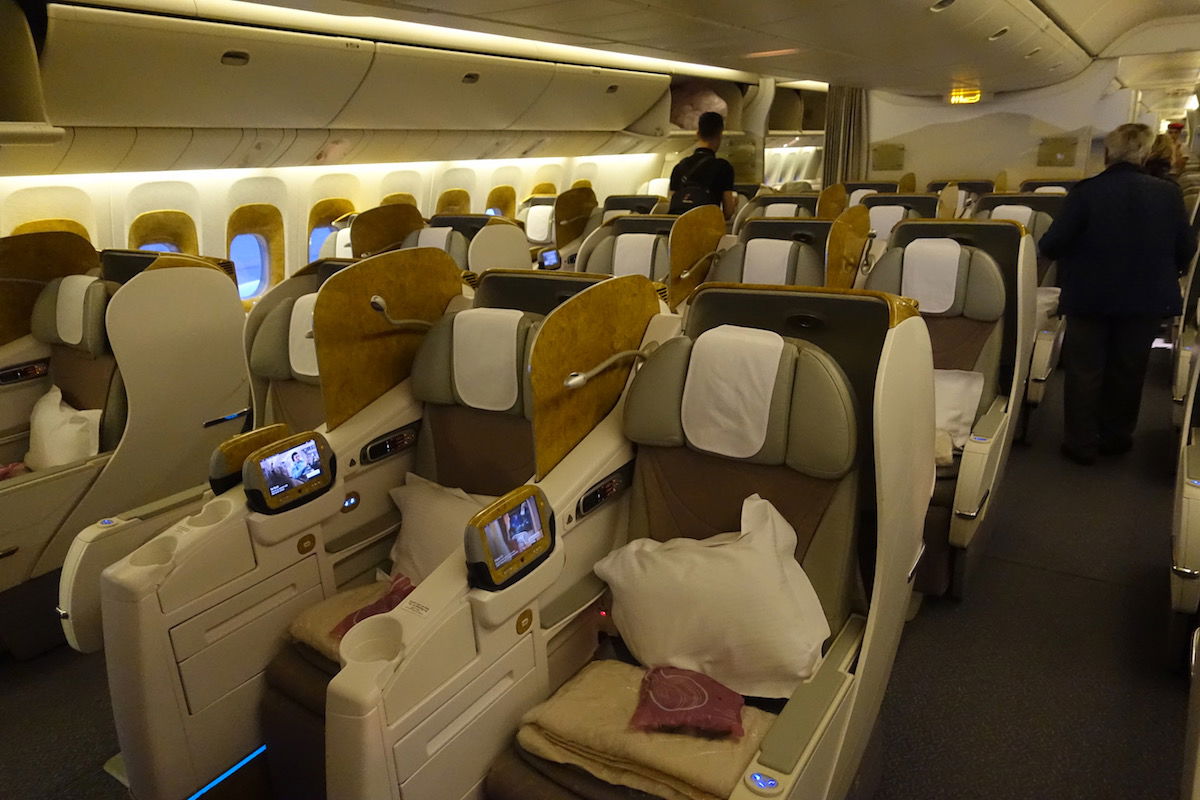 Emirates' 777 business class
All along we've been told that Emirates will introduce new business class seats on the 777X, though it sounds like maybe we shouldn't get that excited.
Clark has indicated that the 777X will have a new business class, but it will basically be the same seat that they have on the A380.
For those of you not familiar with Emirates' A380 business class, the airline has pretty standard staggered business class seats on the plane. On the plus side, they're fully flat and feature direct aisle access.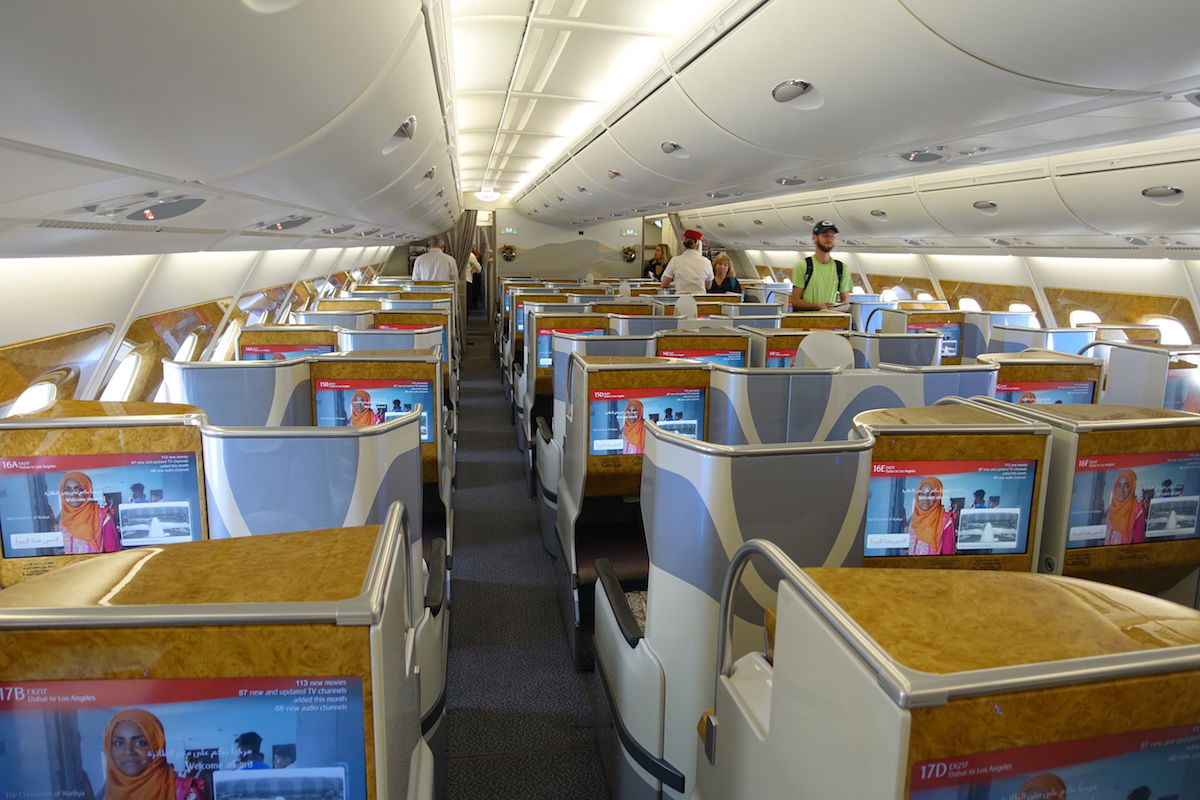 Emirates' A380 business class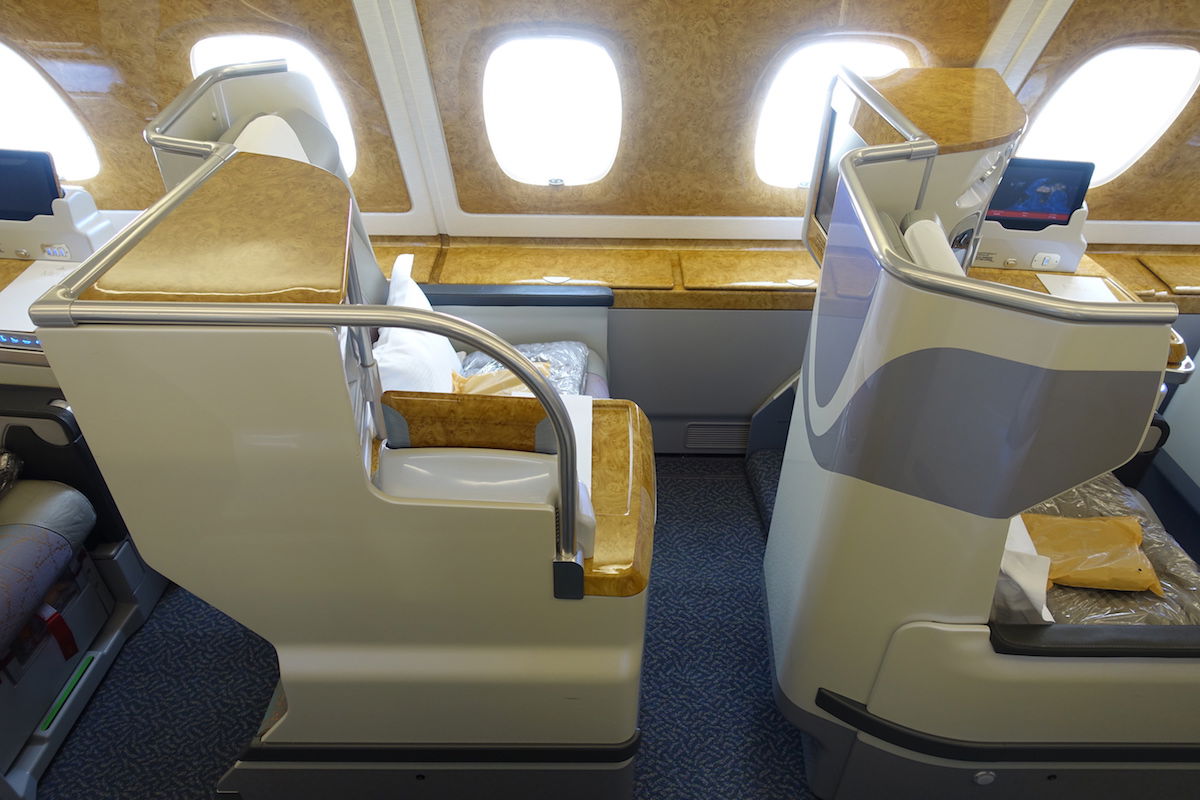 Emirates' A380 business class
However, to see this seat introduced on a brand new plane in the 2020s, and for this to be their new business class, is disappointing. That's especially true when you consider how much innovation we've seen with business class seats nowadays, as other airlines introduce seats with doors in business class.
No Bar For The Emirates 777X
It has also been revealed that the Emirates 777X won't have an onboard bar, unlike the A380.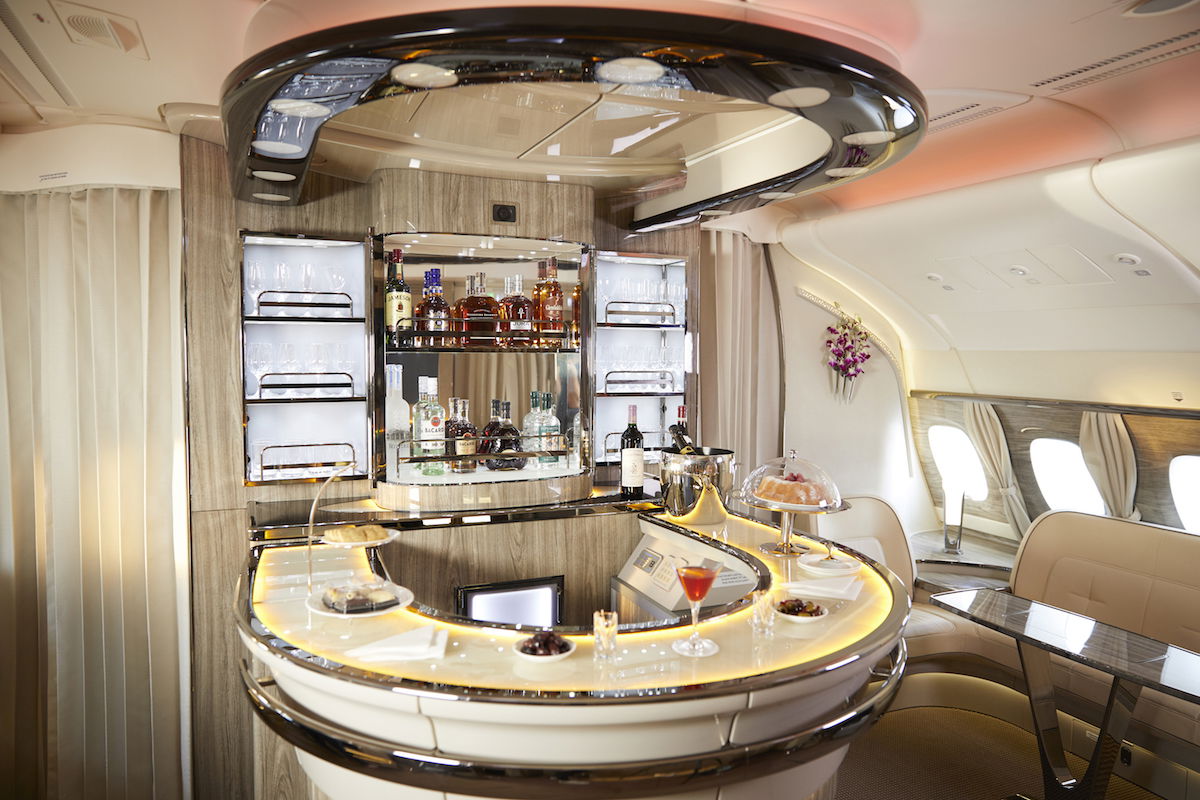 Emirates' A380 onboard bar
Rather the plane will have a small comfort area in the middle of the cabin. Don't get excited about this at all — it sounds similar to Emirates' 777-200LR comfort area, which isn't that special.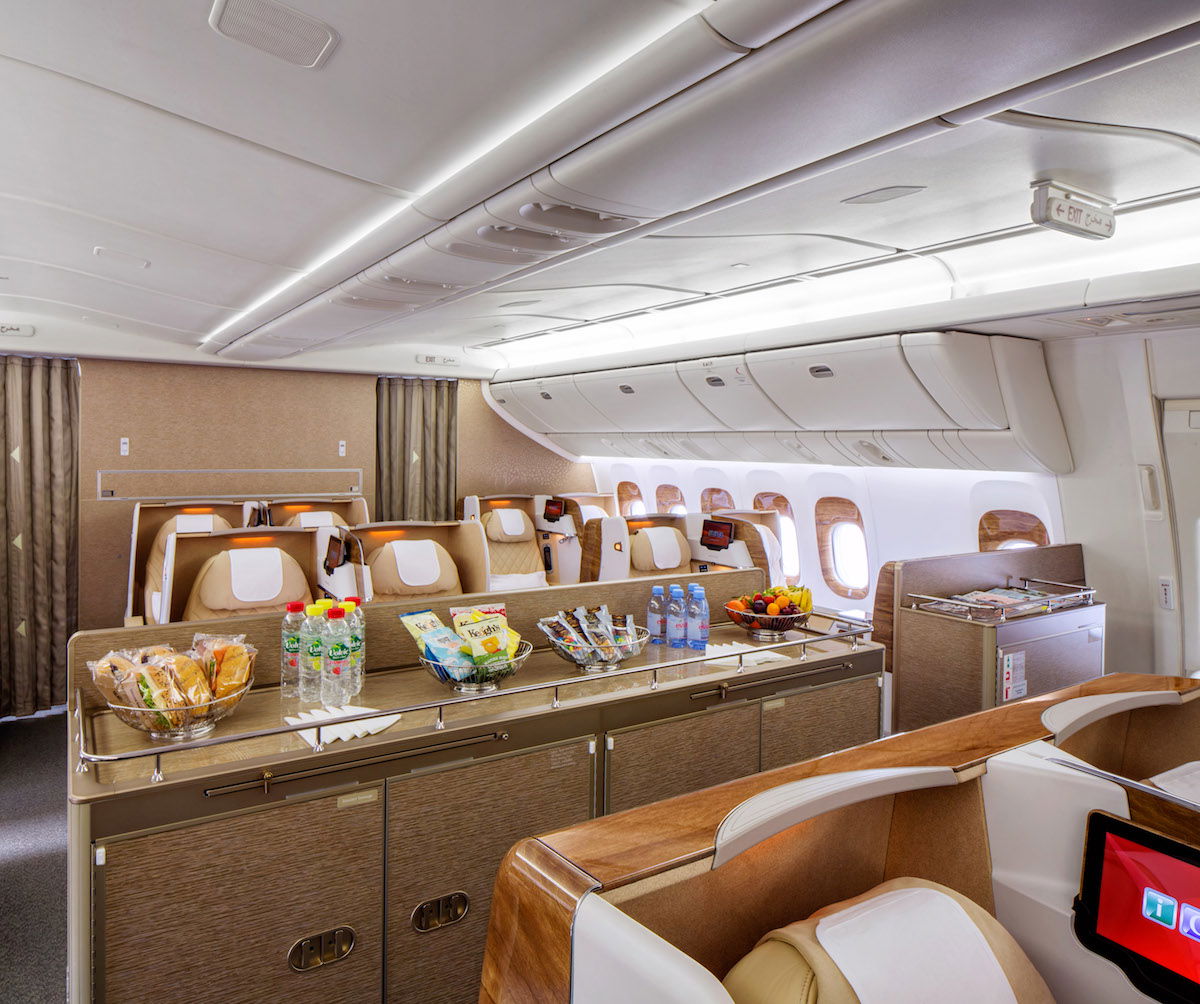 Emirates' 777-200LR comfort area
Emirates' 777X Will Have New First Class
Just over two years ago, Emirates introduced their new first class. As of now fewer than 10 of their planes have these seats. The next planes to get the seats will be Emirates' 777Xs. So that's at least good news, that we should see more planes with these seats.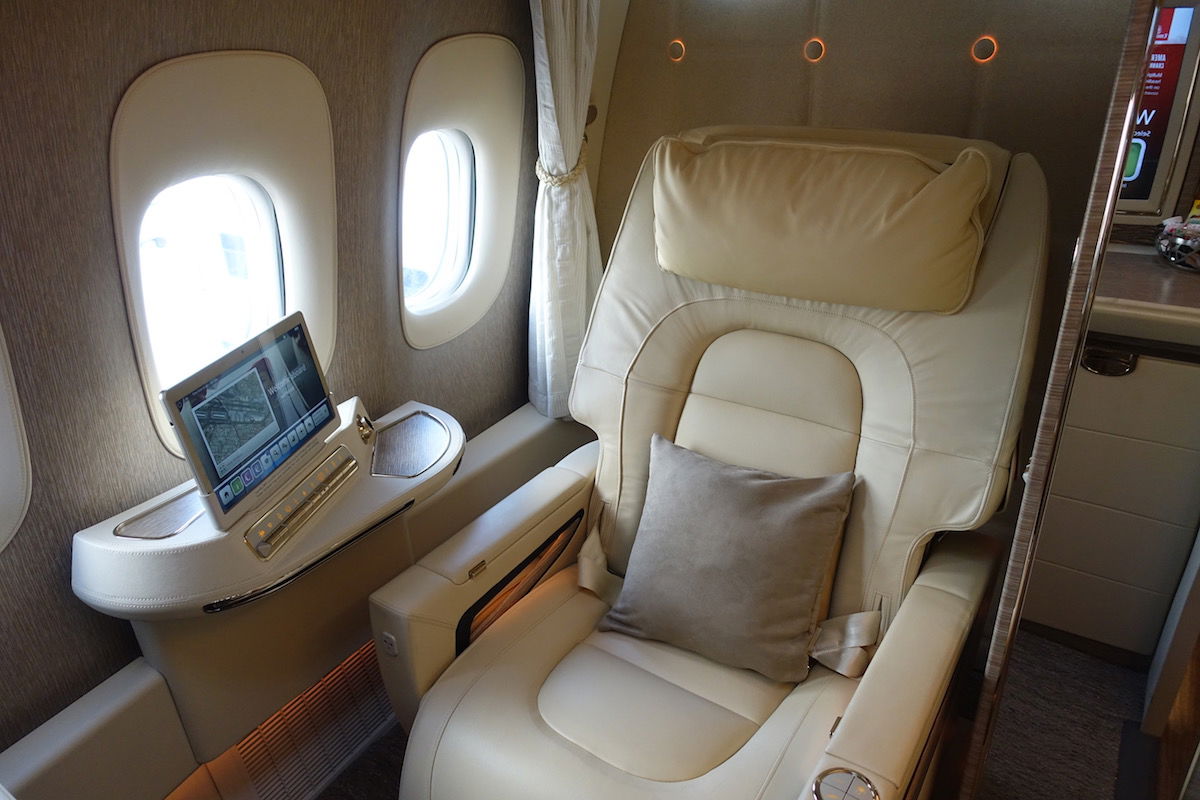 Emirates' new first class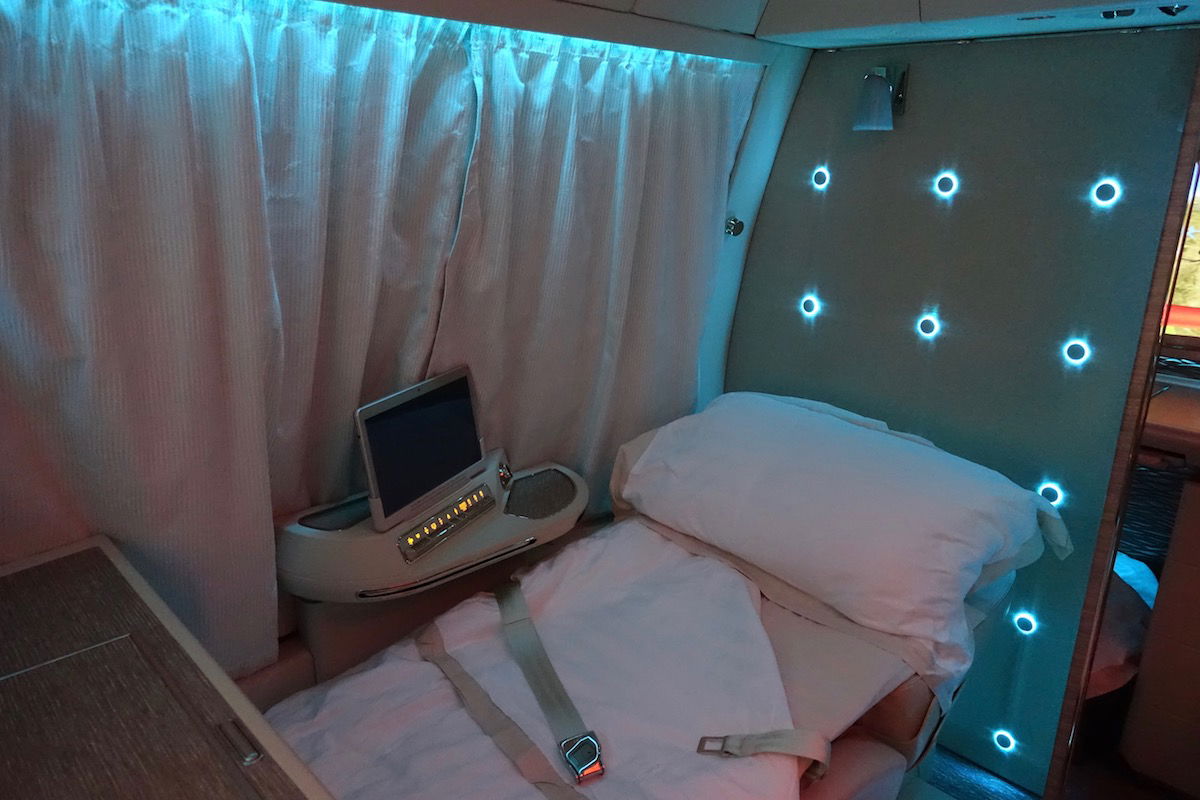 Emirates' new first class
Emirates' 777X Will Have New Premium Economy
Emirates was supposed to debut their new premium economy product on the 777X, though due to delayed deliveries, it looks like premium economy will now debut on the A380 in December 2020, since it looks like they may not get any 777Xs until 2021.
We still don't know what Emirates' new premium economy will look like. During the Aircraft Interiors Expo earlier this year HAECO revealed their new "Eclipse Cabin," and in the press release they noted:
The launch customer − an as yet unnamed Middle East-based airline − will begin flying with the seats in 2020.
So my best guess is that this is the new seat, but I've also heard reputable people suggest that it won't be, so who knows.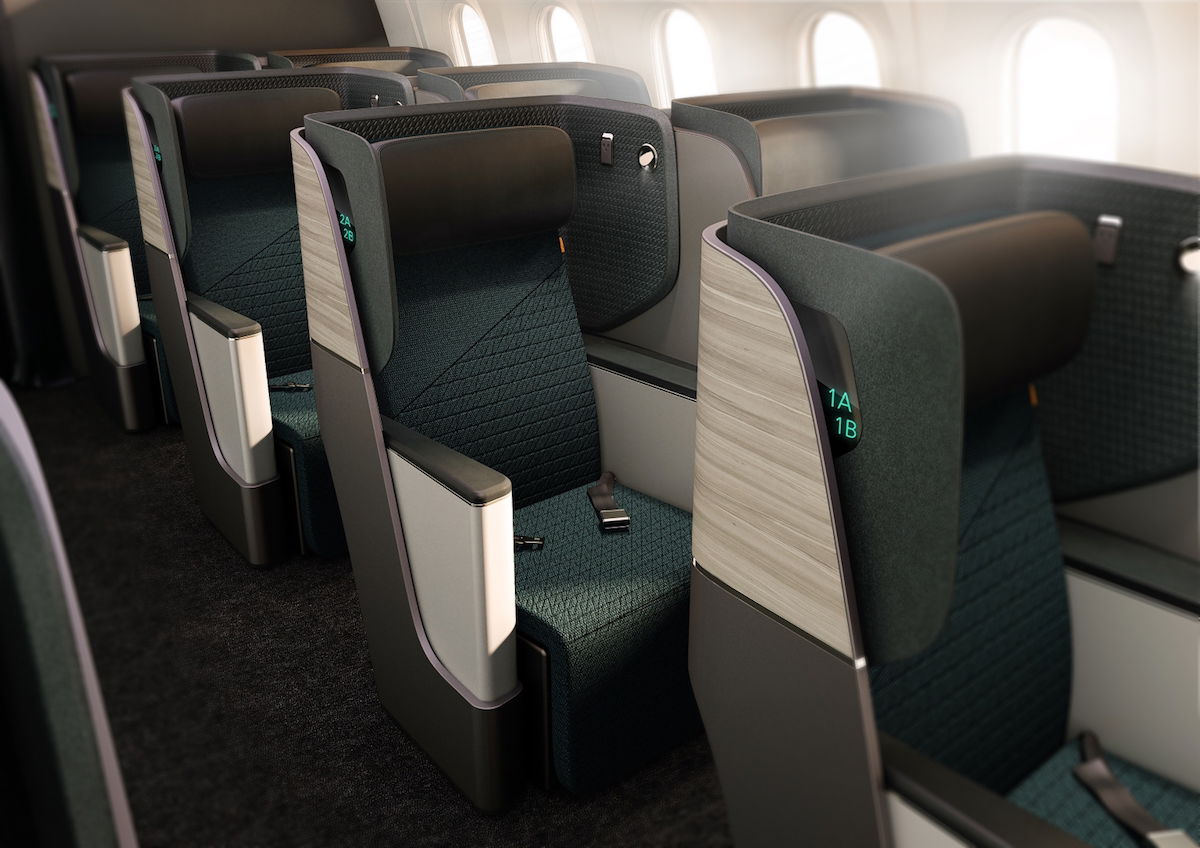 Bottom Line
Emirates is probably still well over a year from taking delivery of their first 777X, given the delays with the plane. While they haven't revealed all the details of their 777X cabins, it's disappointing to hear that the airline essentially plans on using the same business class they have on the A380.
Staggered seats like this are well over a decade old, and with other top airlines (and heck, even mediocre airlines) introducing great business class seats, this seems like a missed opportunity.
Emirates relies so heavily on marketing to maintain their reputation, though I wonder to what extend they'll maintain that reputation long term, especially when they retire their A380s. What will Emirates be like without bars or onboard showers, and with just mediocre business class seats?
What do you make of Emirates' 777X business class seat decision?