InterContinental has two hotels in Hong Kong. Their "flagship" hotel is the InterContinental Hong Kong, which is one of Hong Kong's best hotels. I stayed there in 2009 in one of their harbor view junior suites, and I don't think there's a city hotel anywhere in the world that features more impressive views.
But then InterContinental also has the Grand Stanford Hong Kong hotel, which is maybe a 15 minute walk down the Avenue of Stars from the flagship InterContinental. I consider it to be one of the best hotels in Hong Kong in terms of elite benefits and overall value. It's definitely not a five star hotel — maybe a solid four stars — but the value is unbeatable. Rates are often around $200USD, and as a Royal Ambassador member you get an upgrade to a harbor view room, club lounge access, 8AM check-in, 4PM check-out, free drinks from the minibar, free internet, a welcome amenity, etc.
And what's why the Grand Stanford has become my most frequented hotel in Hong Kong. I first stayed there in 2008 and actually had quite a disappointing stay because I was upgraded to a club harbor view room… minus club access (and the hotel doesn't have a club floor, so there were no added amenities). My subsequent stays in March of 2009 and September of 2009 were excellent, though.
Anyway, that brings us to this stay. We had only a quick overnight layover yet I still wanted to head into the city to see the Symphony of Lights, walk along the Avenue of Stars, etc. Upon landing in Hong Kong we took a taxi to the hotel, which took about 30 minutes and cost around $30USD (while the Airport Express would have cost ~$22).
Once at the hotel we were welcomed by the friendly bellmen, who offered to help with bags. We proceeded to the Ambassador check-in desk, though as soon as the agent saw I was a Royal Ambassador, we were escorted to the club lounge for check-in formalities.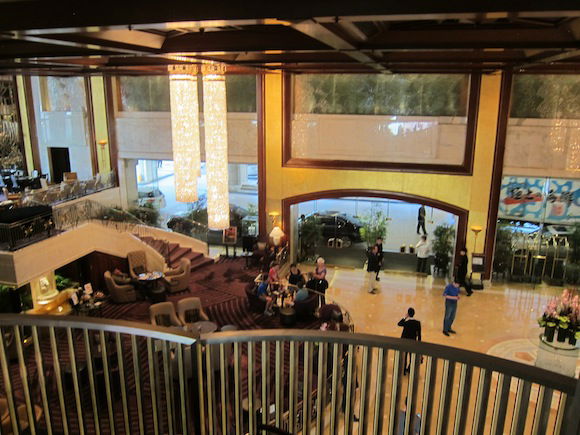 Lobby
The club lounge is located on the first floor, and once there we were handed over to the friendly agent, who invited us to enjoy some cocktails while we were checking in (since the evening happy hour was just beginning). After a few minutes he returned to go over Royal Ambassador benefits at the hotel and also explain the club features and hours.
We proceeded to our room on the 10th floor, which was a premier harbour view room. The hotel has been renovated since the last time I stayed here, and I believe the renovated rooms are referred to as "premier" while the non-renovated rooms are referred to as "deluxe."
The room wasn't huge though felt very modern/fresh after the renovation. A small hallway led to the room, which featured a king bed, chair, and desk with rolling chair.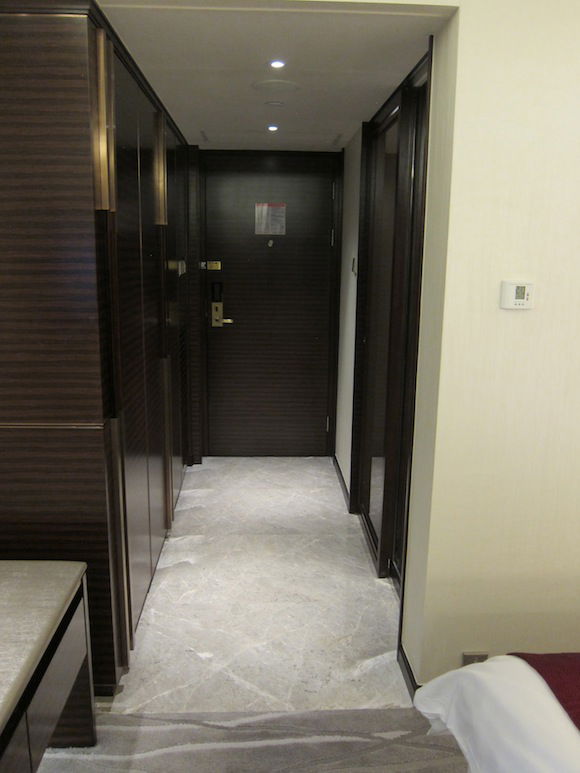 Hallway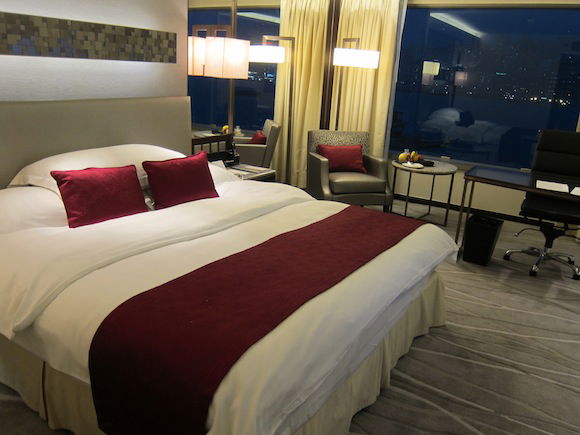 Premier Harbour View Room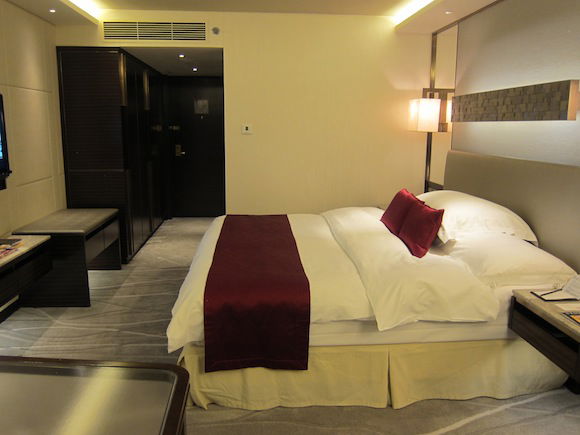 Premier Harbour View Room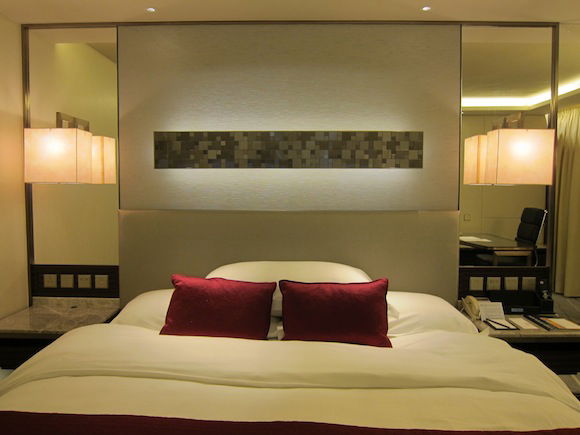 Premier Harbour View Room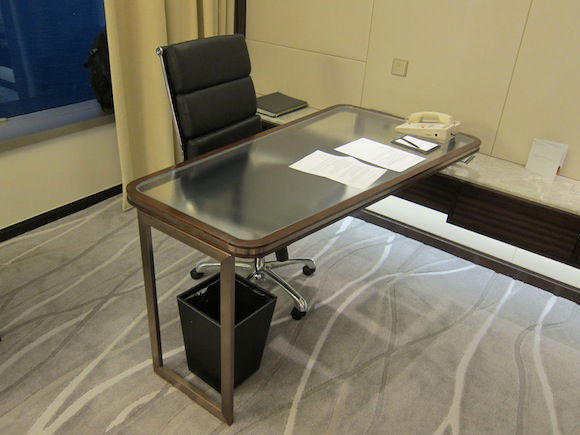 Premier Harbour View Room
The room featured views of the harbour. The Grand Stanford doesn't exactly face "central" Hong Kong, though you can see it from an angle.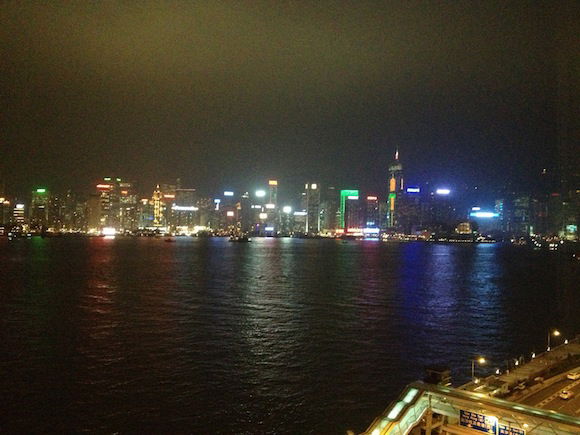 View from the room
On the side table was the Royal Ambassador welcome amenity, which consisted of fruit, a couple of shortbread cookies, and a box of chocolates.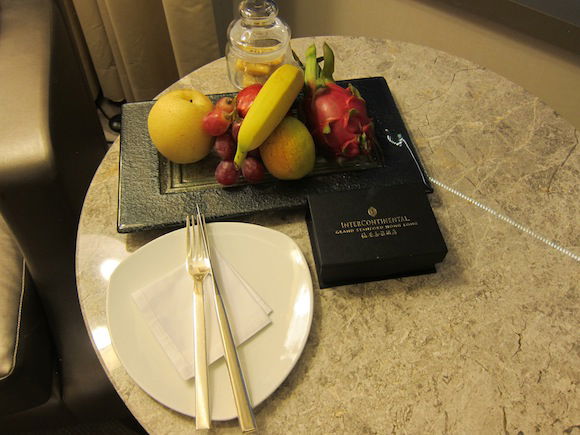 Royal Ambassador welcome amenity
Near the entryway of the room was the minibar, which was well stocked. All the beverages in there are complimentary for Royal Ambassador members.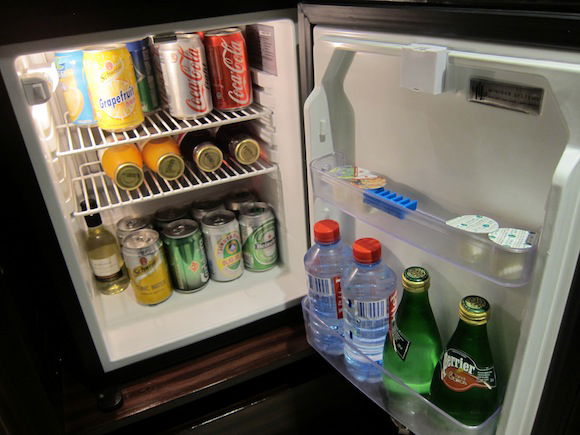 Minibar
The bathroom was small though functional. It featured a toilet, single sink, and walk-in shower with two types of shower heads.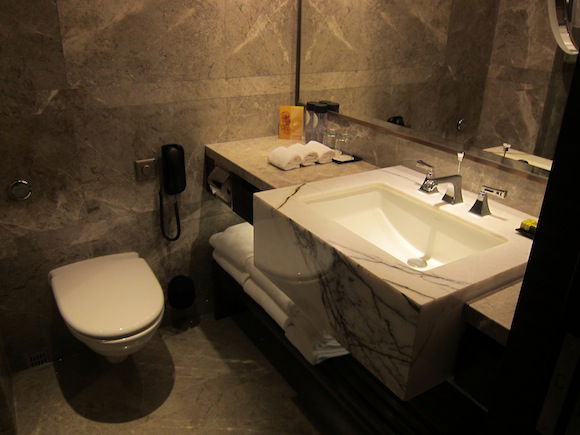 Bathroom
The water pressure and temperature control were excellent.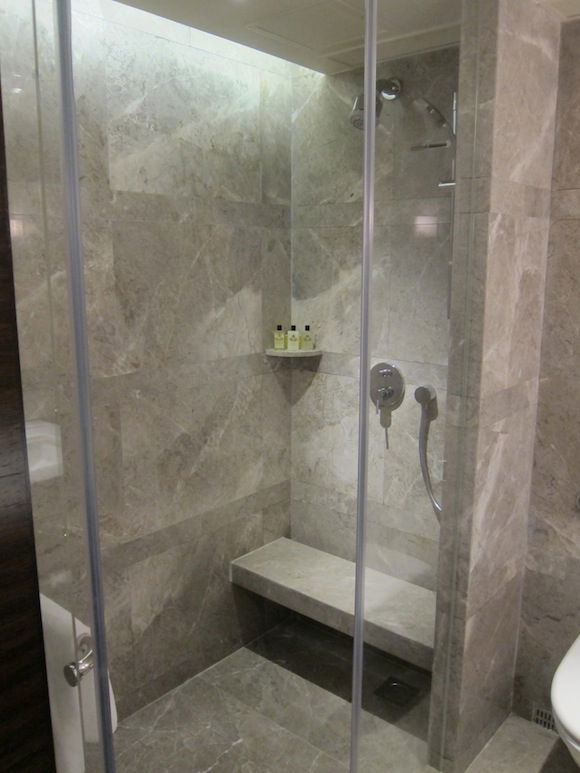 Shower
All the toiletries were Agraria branded.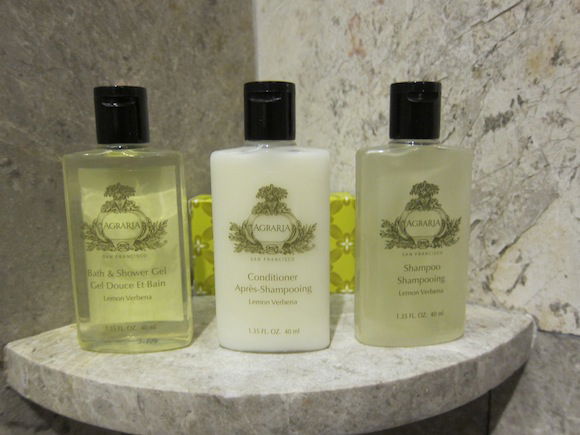 Toiletries
One of the other things I love about this hotel is the club lounge. Physically it's a nice space with decent views of the harbour.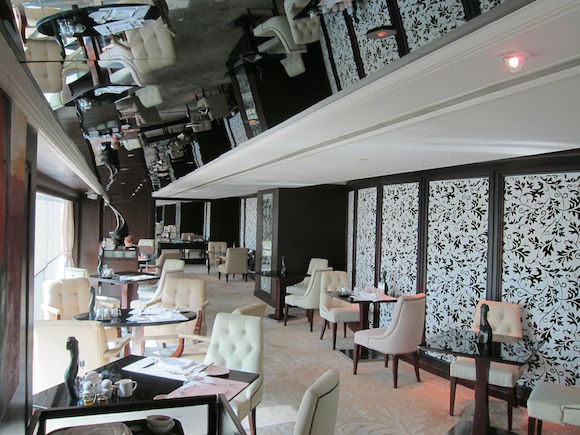 Club InterContinental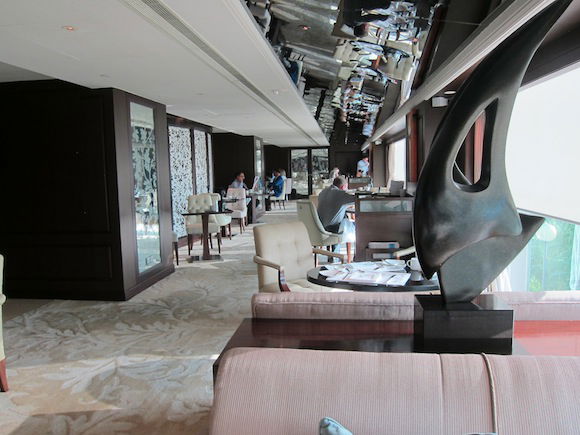 Club InterContinental
They serve evening cocktails from 6PM till 8:30PM, and the spread is impressive. They have a huge selection of cold options and also about five hot options. There are also friendly waiters roaming around to offer constant refills on drinks. My one complaint about the spread is that aside from a few chocolates they don't serve any dessert, which is the first club lounge in which I've seen that.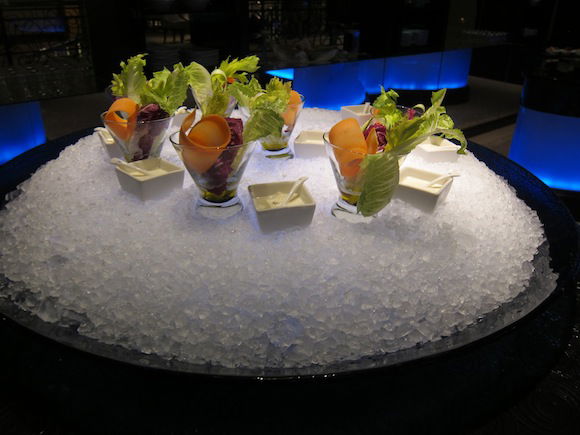 Evening spread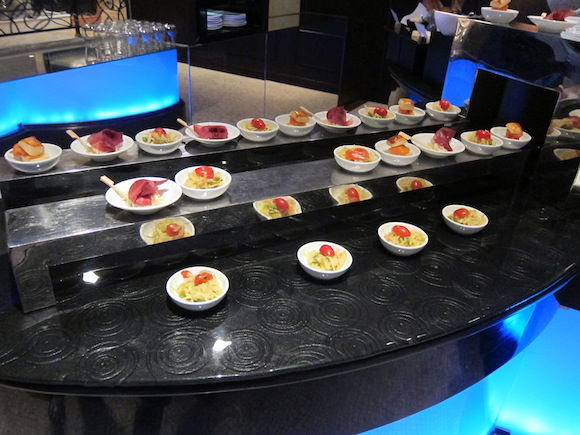 Evening spread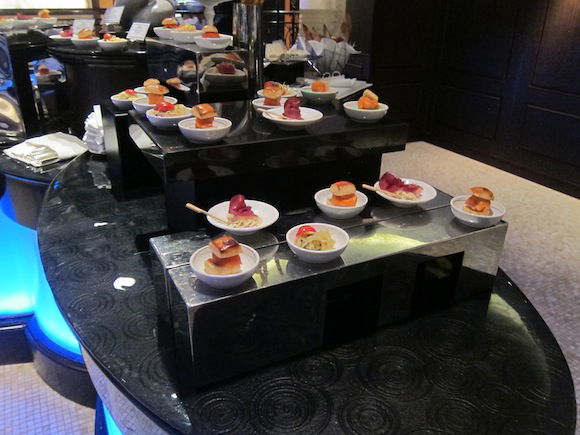 Evening spread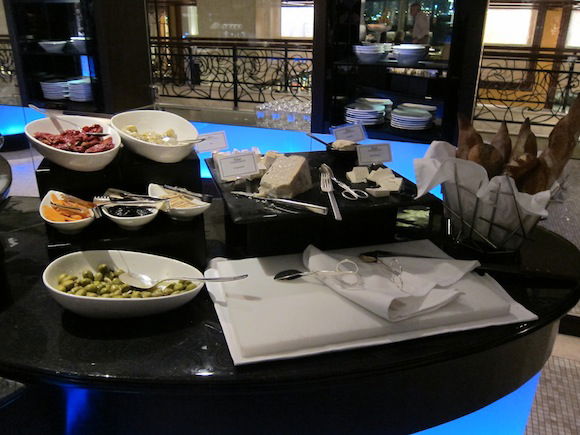 Evening spread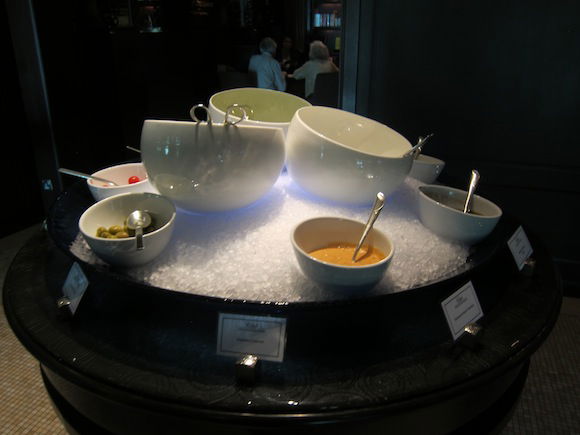 Evening spread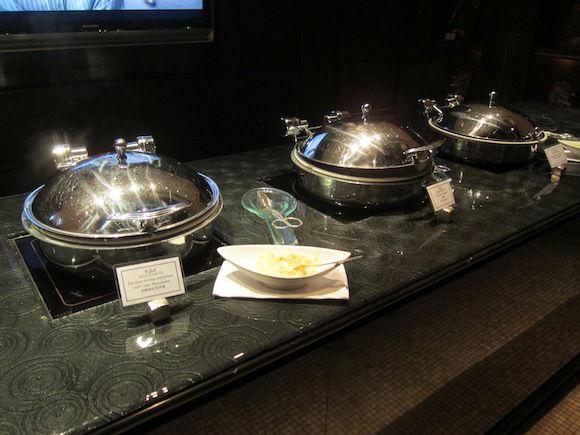 Evening spread
The breakfast spread is equally impressive, with all kinds of fresh pastries and breads (including delicious pretzel bread), as well as a variety of hot options.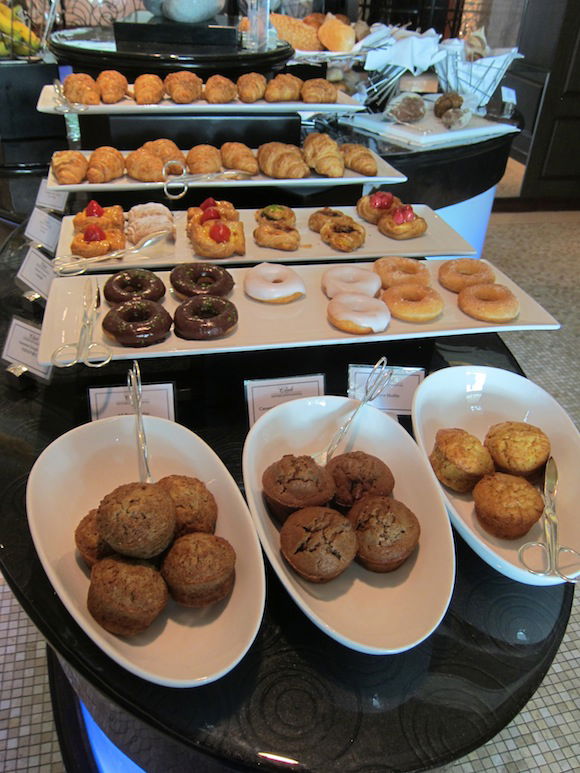 Breakfast spread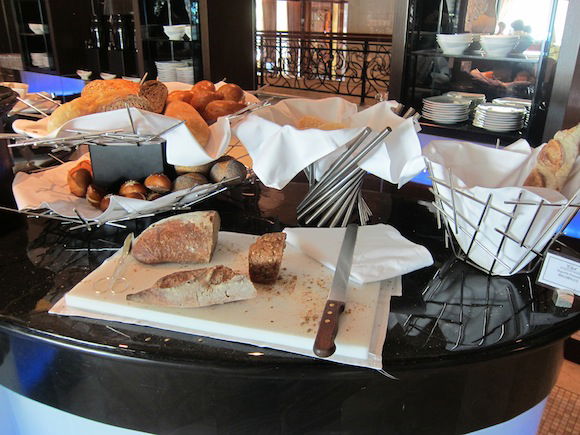 Breakfast spread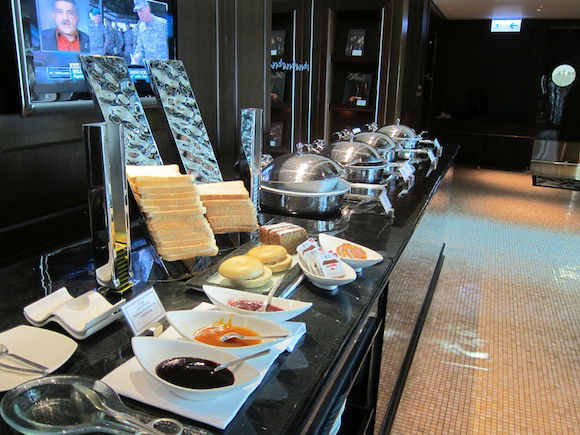 Breakfast spread
There was also a menu for cooked to order entrees. I ordered some french toast, which was nicely presented.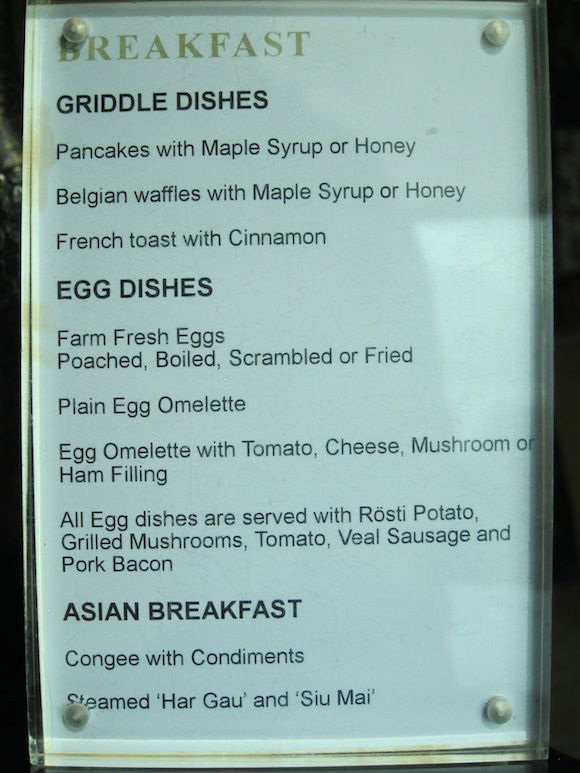 Breakfast menu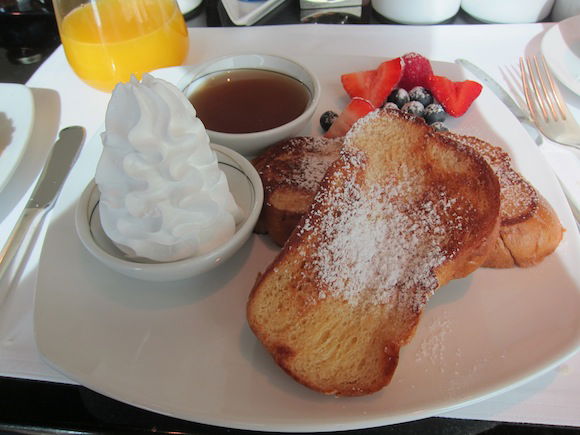 French toast
Unfortunately, my breakfast experience was ruined somewhat by a guy that was trying to buy my sweater from me and wouldn't take "no" for an answer.
Since I was just there for a quick overnight I didn't have a chance to check out the gym or pool, though I recall the pool being on the rooftop and quite nice.
I still love the InterContinental, and find it to be one of the best values in Hong Kong as an InterContinental elite. The location isn't ideal, though it's only about a 15 minute walk along the Avenue of Stars to the Star Ferry. The service at this hotel is consistently phenomenal, so I'd return in a heartbeat if the price is right.