---
We got to the airport at around 11:30AM for our 1:10PM departure, and headed straight for Cathay Pacific's check-in counters, which are located at aisle "M."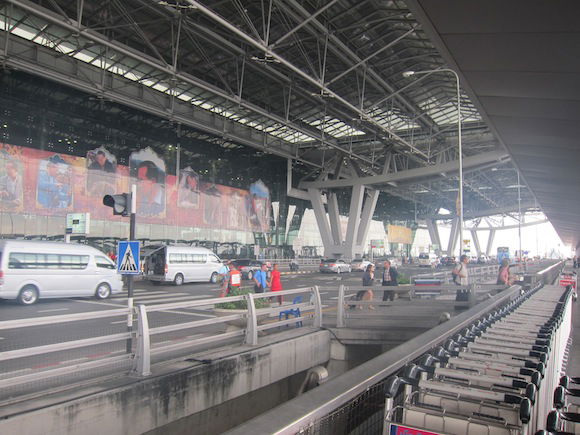 Terminal exterior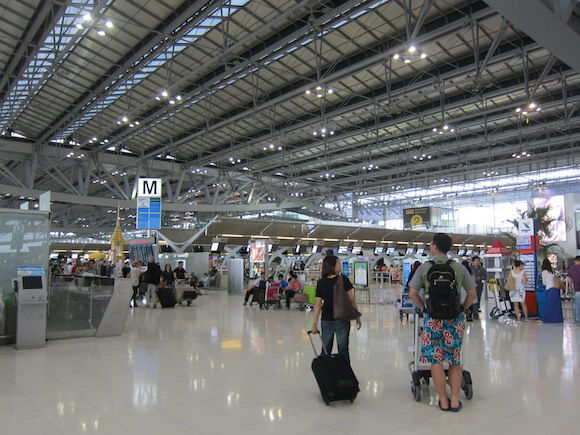 Terminal interior
There was no queue in the first class check-in line, so our boarding passes to Hong Kong were issued promptly. We were printed invitations to the Cathay Pacific lounge and were pointed towards the premium immigration/security queue.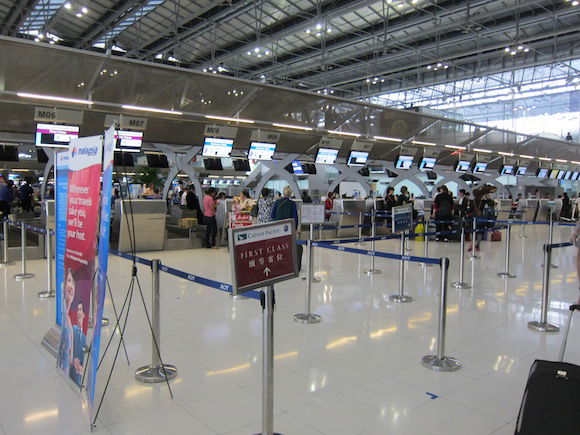 Cathay Pacific check-in
The security and immigration process was much smoother than I remembered, as there was a dedicated premium queue for both processes, so we were through within a few minutes.
We proceeded towards the Cathy Pacific lounge, which is located in concourse "G." The airside terminal is impressive with wide hallways and all kinds of high end duty free shops. The airport isn't quite as impressive as the ones in Singapore or Hong Kong, in my opinion, but not far behind either. The walk to the lounge took about 10 minutes.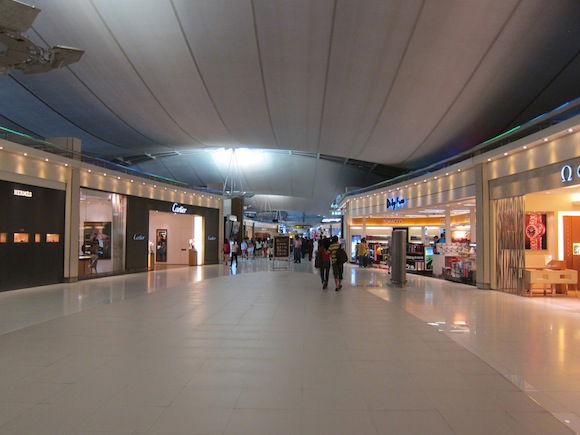 Airside terminal
The lounge is located down a level from the main terminal, just past the Priority Pass lounge.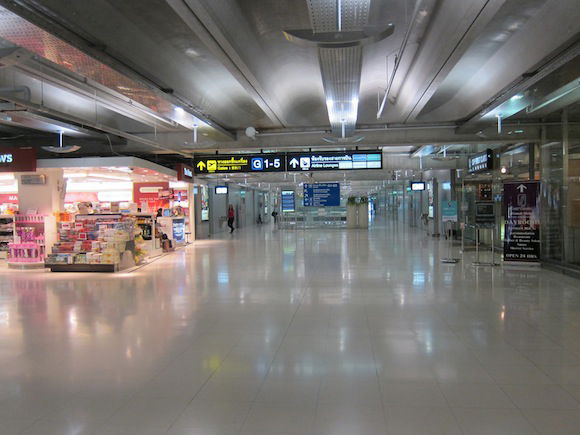 Lounge level
At the entrance we were greeted by the friendly agent, who welcomed us in after we presented her with our invitations.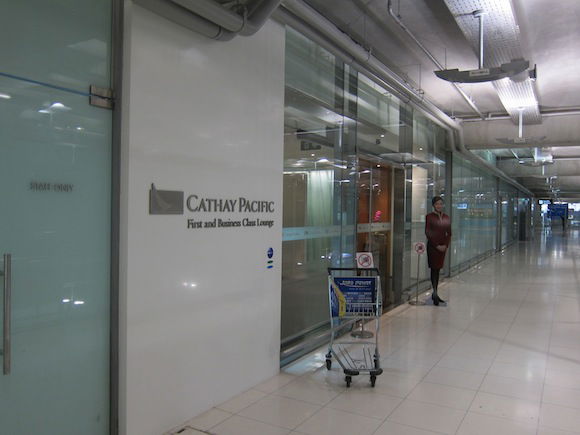 Cathay Pacific lounge entrance
The Cathay Pacific lounge really isn't anything special, and in my opinion isn't worth arriving at the airport even a few minutes early for. It's a small lounge, though fairly modern, but lacks amenities. It has a few dozen seats, an unimpressive buffet spread, and reasonably fast Wi-Fi. Unfortunately the lounge doesn't boast any views, and doesn't even have any bathrooms.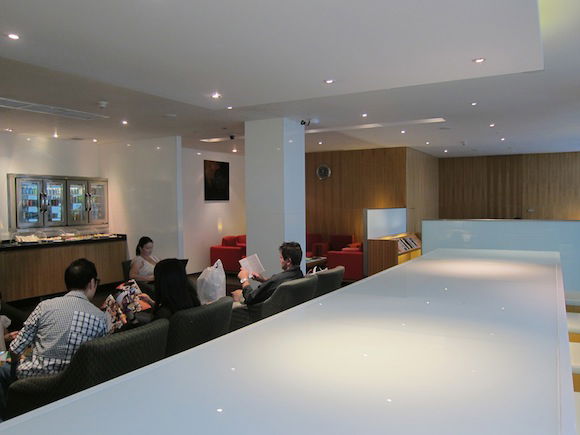 Lounge seating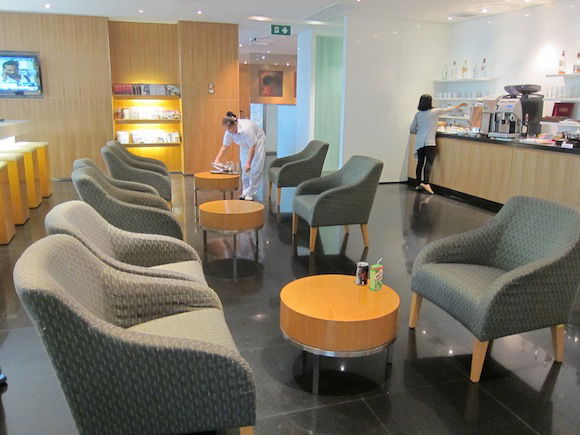 Lounge seating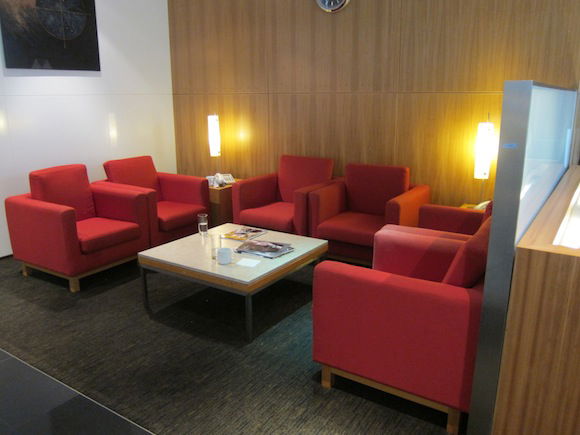 Lounge seating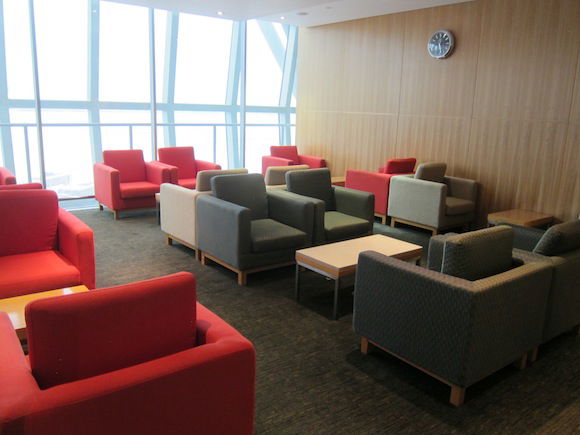 Lounge seating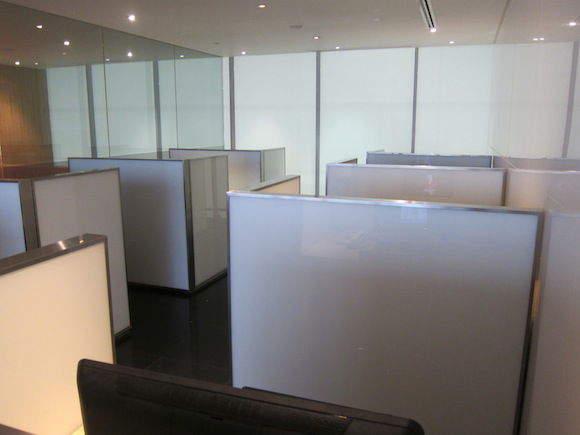 Lounge cubicles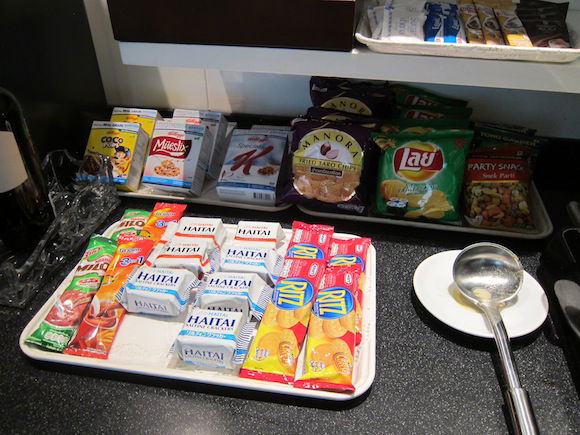 Lounge snack selection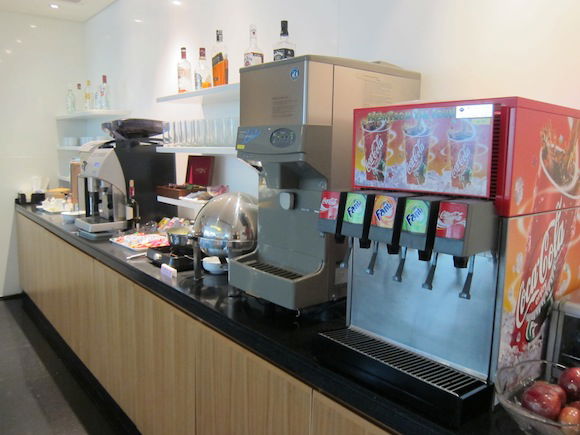 Lounge drink selection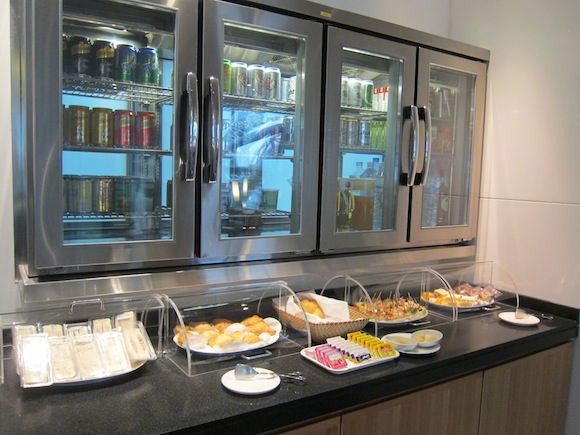 Lounge snack selection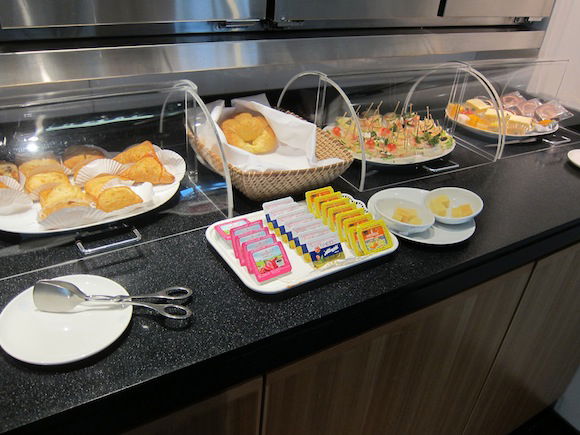 Lounge snack/drink selection
But here's the kicker about the lounge. It's on exactly the opposite side of the terminal as Cathay Pacific's gates. Allow me to illustrate that in a way that would make a certain fellow blogger proud.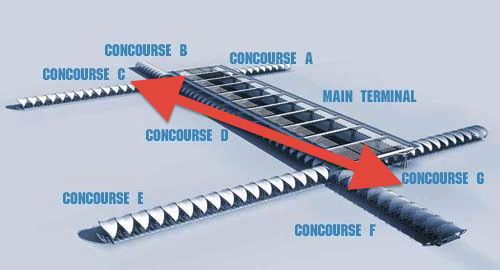 Lounge (concourse G) to plane (concourse C)
I tend to walk really fast (some say my walk is faster than a Kenyan jog), and it was a good 20 minute walk from the lounge to the gate. So plan accordingly.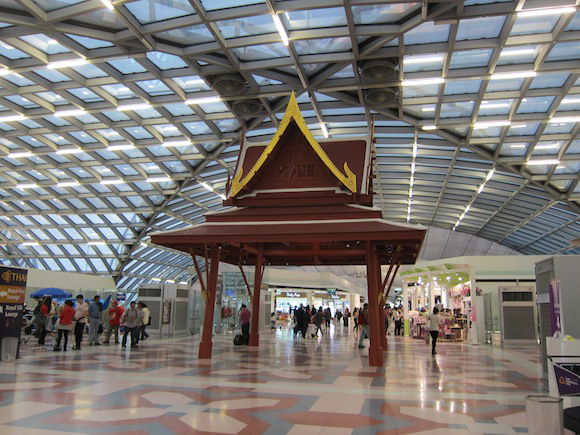 Terminal
While I find Bangkok's concourses to be somewhat impractically designed, there's no denying how impressive the architecture is.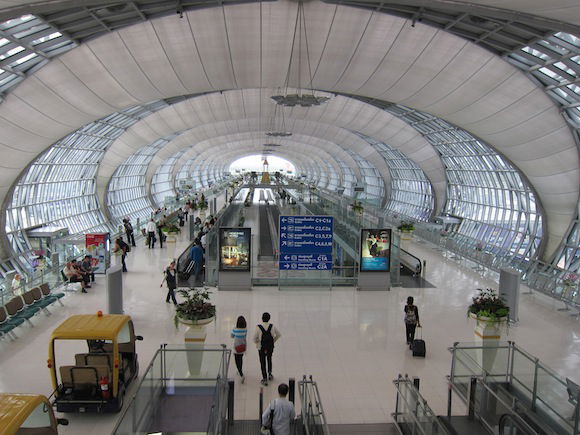 C concourse
We made it to gate C1 right as boarding was announced. Little did I know just how impressive Cathay Pacific's business class product would be.