---
For whatever reason the InterContinental Frankfurt has become my go-to hotel in Frankfurt, and I've previously reviewed it here and here. I seem to book it by default without ever looking at other options, since Frankfurt really isn't all that of an exciting market on the hotel front. With that in mind, I'll keep this review nice and short.
The hotel is only about a five minute walk from the train station, so despite the cold weather, the walk wasn't all that bad even for my Floridian self.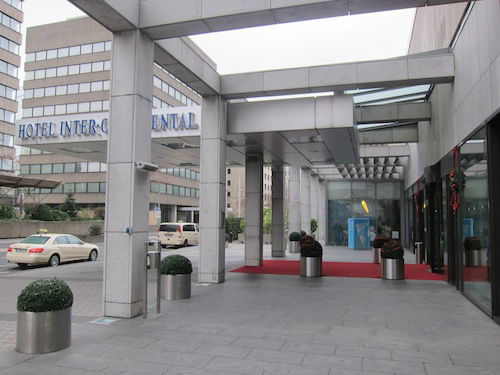 Exterior
Check-in was efficient and friendly, and I was informed that we were upgraded to a studio suite with club access. At a rate of 107 Euros per night all-in, that's a pretty great deal
The studio suites are corners rooms, and in this case we were assigned a room on the 18th floor.
It's a lot more on the "studio" than "suite" side, given that it's basically just a large standard room with a seating area.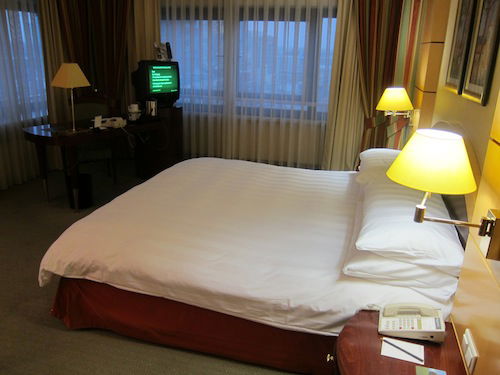 Studio Suite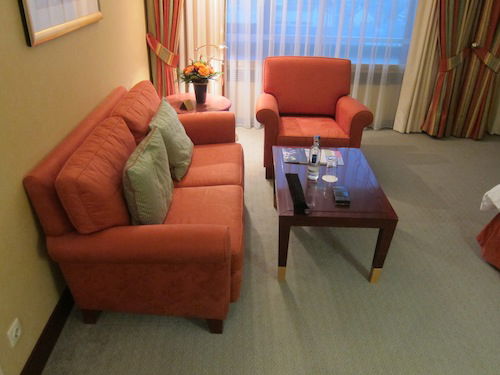 Studio Suite
The hotel has a pretty decent minibar, which is complimentary as a Royal Ambassador member. Naturally I immediately popped open an ice cold lukewarm Fanta.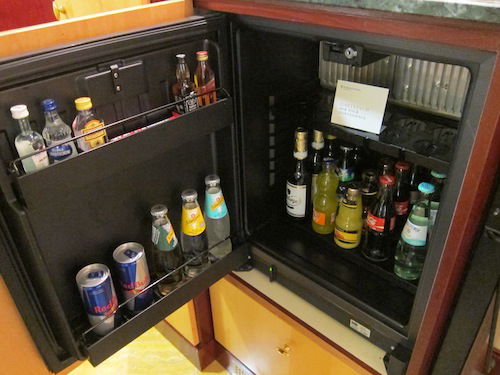 Minibar
The welcome amenity consisted of a chocolate bar and bottle of water. While not great, it's more enjoyable for me than a bottle of wine.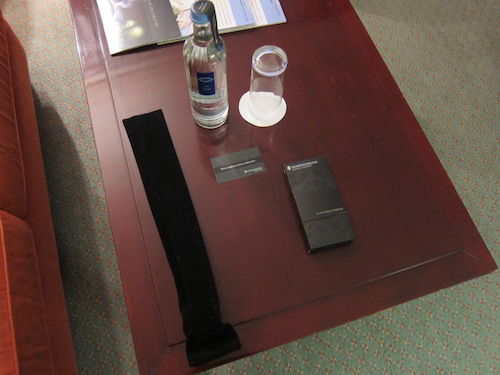 Welcome amenity
The Club InterContinental is located on the top floor and boasts one of the most extensive food spreads of any club lounge I frequent. Because it was the week after Christmas service was limited. In the evenings they had a menu where you could order just about anything from the restaurant, while in the mornings the lounge was closed, so club guests were entitled to breakfast in the restaurant.
I should probably point out that traveling the week around Christmas as an elite member is pretty awesome, since club lounges consistently have limited hours. In 2010 I stayed at the Hyatt Regency Mainz the day before Christmas, and the club lounge was open in the evenings and closed in the mornings, meaning I got complimentary restaurant breakfast in addition to the evening club spread as a Gold Passport Diamond member. That same year I stayed at the InterContinental Frankfurt Christmas Day, and because the club lounge was closed, I was allowed a table at their Christmas Buffet, which would have cost more than the room rate I paid had I made a separate reservation.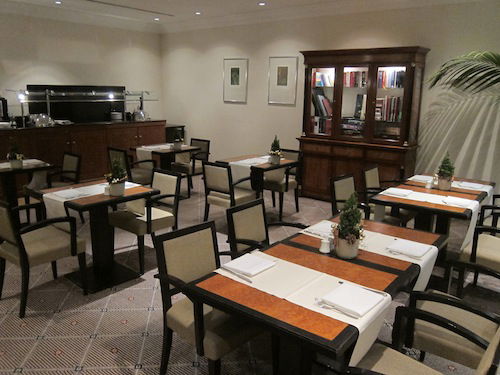 Club InterContinental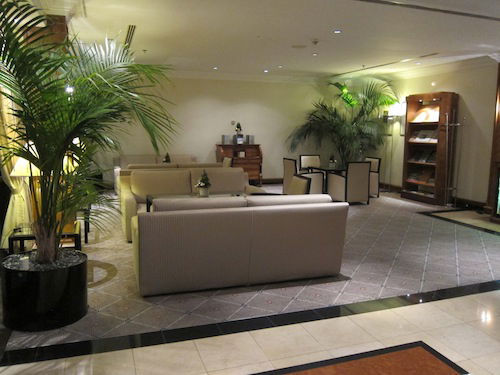 Club InterContinental
Anyway, since we could select off a menu in the evening I went with a caesar salad and tomato soup. I should have known better than to order either of those things in Germany, though I'm not much of a "meat and potatoes" kinda guy.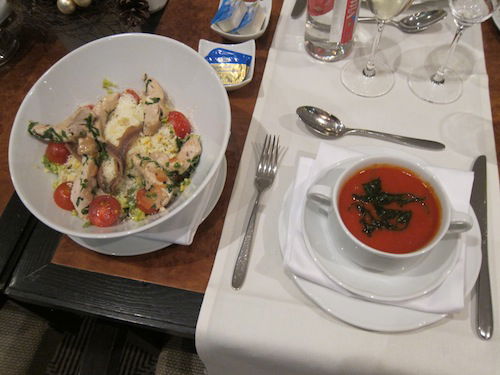 Dinner in Club InterContinental
I spent most of the evening watching German TV. If you think Judge Judy is scripted, you ain't seen German "reality" TV!
The following morning we had breakfast in the restaurant. Given we'd be flying the Lufthansa Airbus 380 and visiting the First Class Terminal I only had eight rolls and Nutella a light breakfast.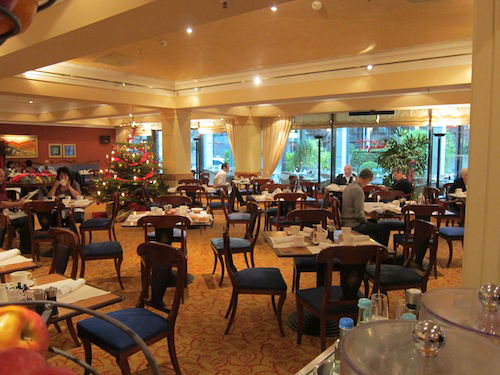 Restaurant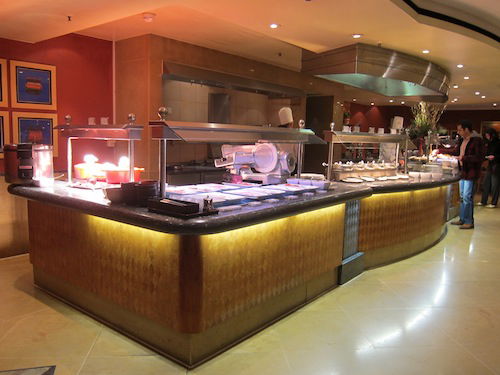 Buffet
At around 9:30AM we checked out and took a cab to the airport. Usually I'd take the train, but given that we were departing from the First Class Terminal it was a lot more convenient to take a cab.
As usual the InterContinental Frankfurt didn't disappoint. While it could certainly use a renovation, the hotel gets the job done, and the rates are always reasonable. As a Royal Ambassador member I think it's one of the best values in Frankfurt.