---
Before this trip, the Park Hyatt Tokyo was on my top five list of hotels I desperately wanted to stay at. Like everyone else, it's due in part to the movie "Lost in Translation," which is largely filmed at this hotel.
It has been a while since I've been to Tokyo, so when the opportunity presented itself to spend a couple of nights here there wasn't even a question as to where we'd be staying. I booked the hotel just a couple of days before our arrival for 22,000 Hyatt Gold Passport points per night, which was a complete bargain compared to the revenue rate of $600USD+ per night.
I emailed the hotel the day before our arrival to request early check-in, given that our flight was arriving so in the morning. They emailed me back within a couple of hours to say they'd do everything in their power to ensure a room was available, though couldn't guarantee it.
After a 90 minute ride on the "Friendly Airport Limousine" we pulled up to the Park Hyatt, where we were immediately helped by a host. She crossed my name off the arrivals list and assisted us with our bags. You have to love Japan hospitality, because this lady was probably 5'3″ and 100 pounds, yet insisted on rolling my carry-on for me, despite not being motivated by tips.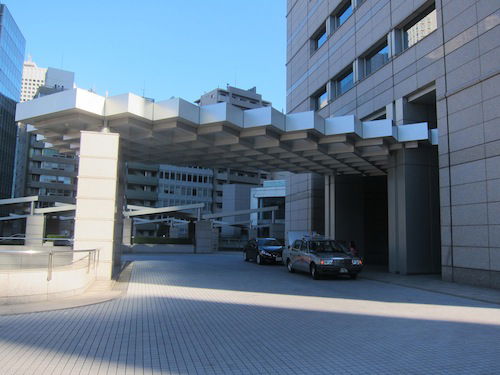 Hotel entrance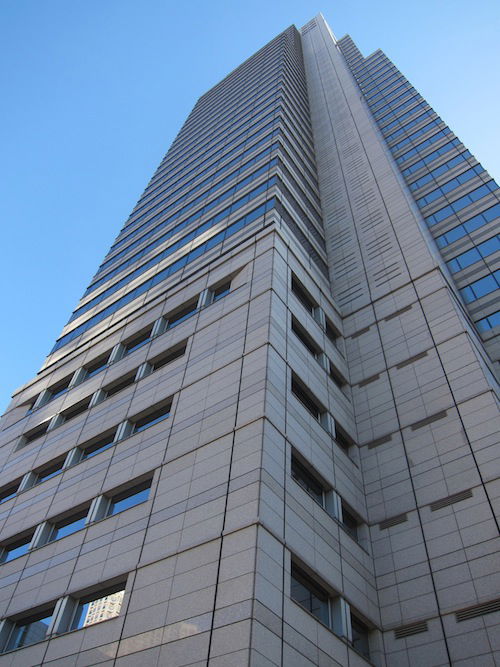 Park Hyatt Tokyo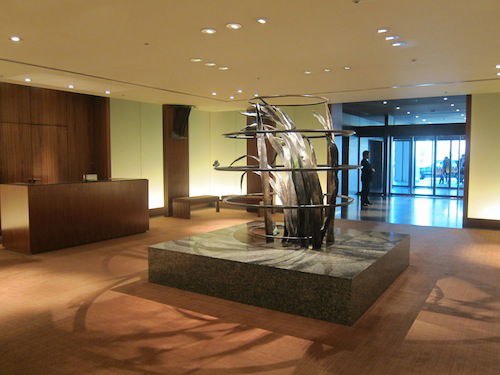 Entrance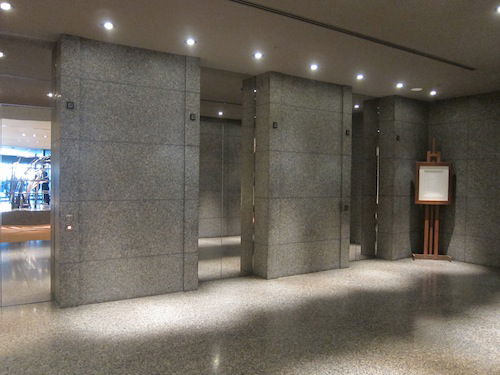 Elevator to 41st floor
The lobby of the hotel is actually on the 41st floor, so the host took the elevator up there with us. Upon exiting the elevator we were in the rather airy lobby area, which is where the lobby lounge is located.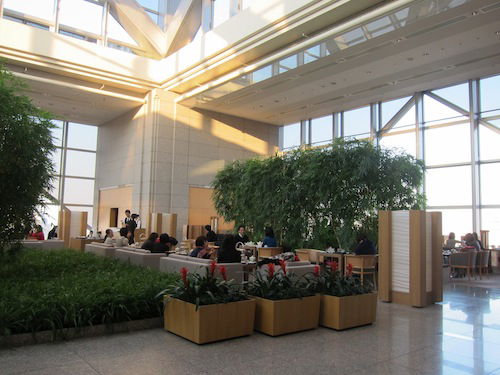 Lobby bar
We were then escorted past the hotel's French restaurant, Girandole, and through the library, to the reception area.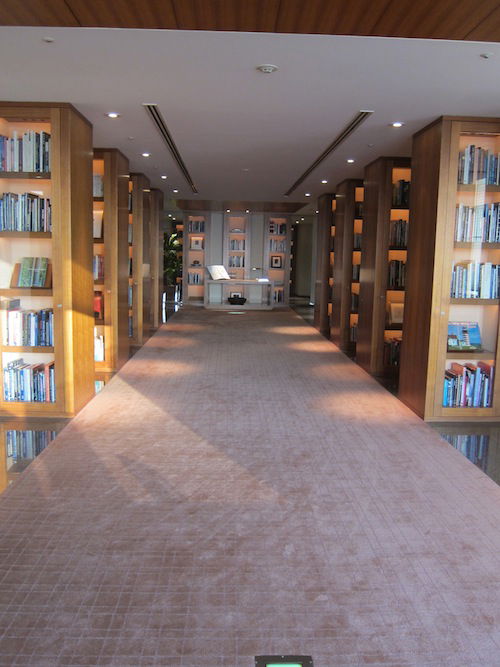 Library
At reception, our arrivals host handed us over to the agent that would be checking us in, who immediately escorted us to our room.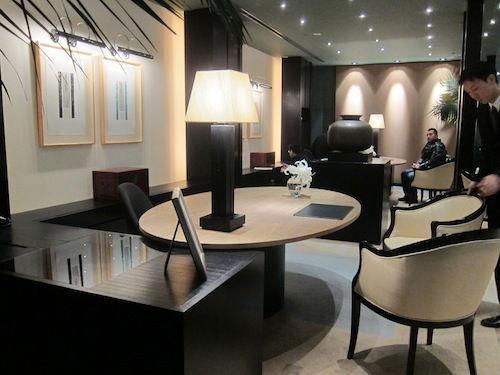 Reception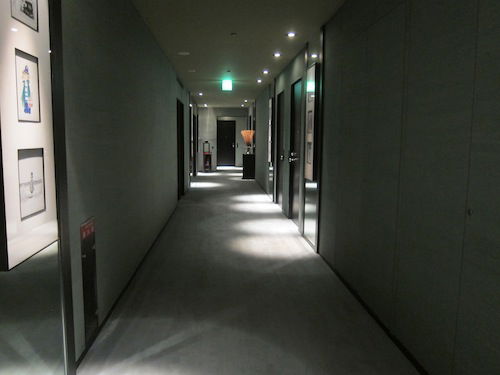 Hallway
Our room was a Park Deluxe room on the 48th floor.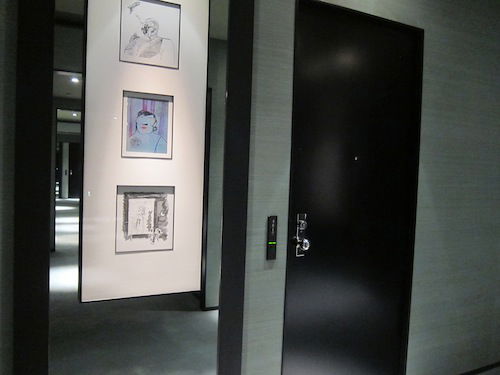 Room entrance
The room featured a hallway, which led to the bed, seating area, and desk.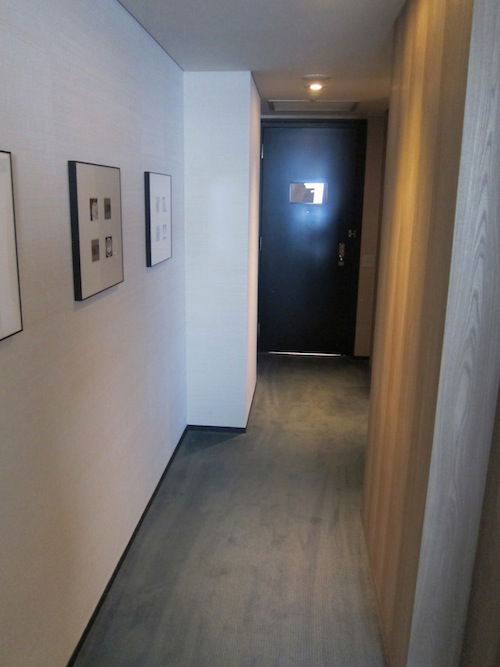 Hallway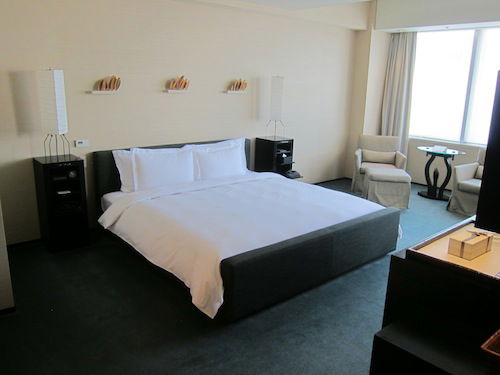 Park Deluxe room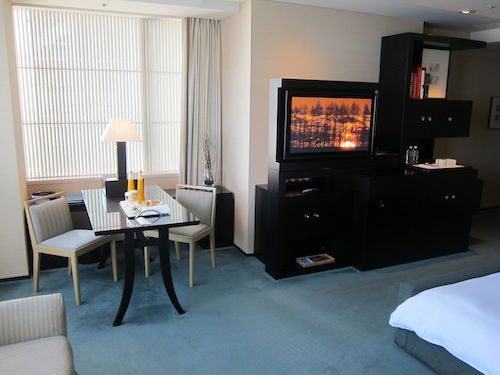 Desk and TV console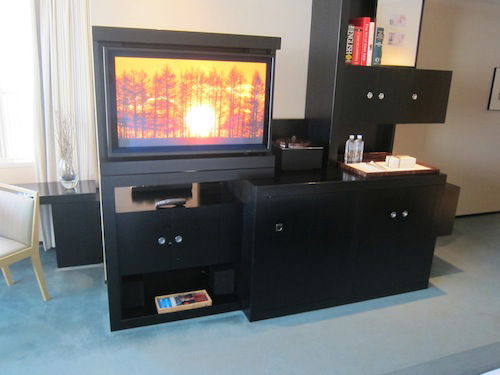 TV
Next to the flat screen TV was the Diamond welcome amenity, which were some sort of rice cakes, I think. I couldn't decide whether they tasted like chocolate or barbeque sauce.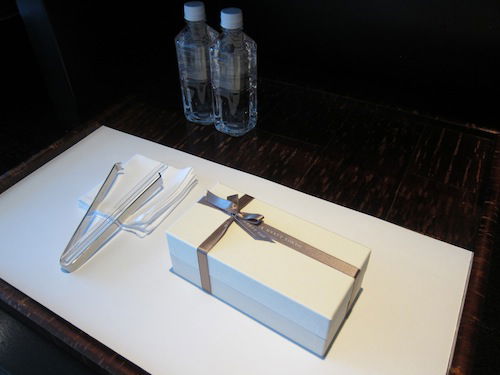 Diamond welcome amenity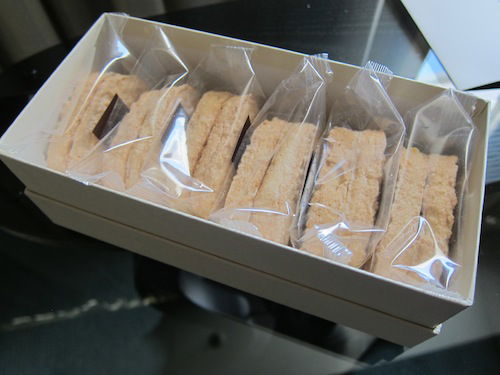 Diamond welcome amenity
In the drawer below that was a tea set, and in the drawer above it was liquor.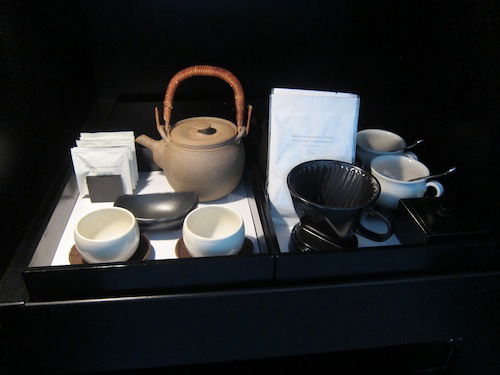 Tea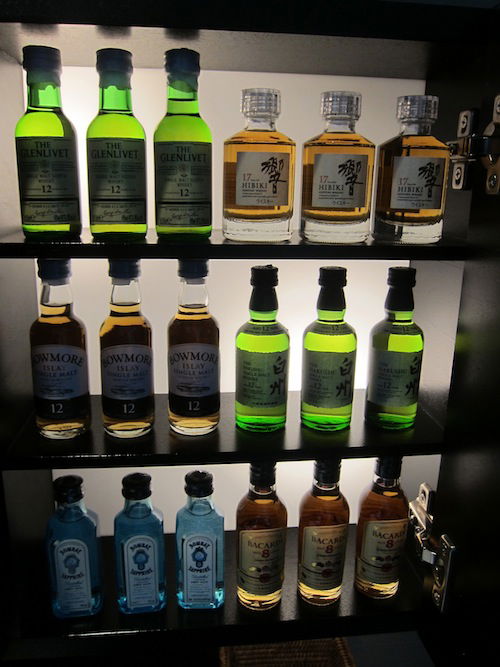 Nice setup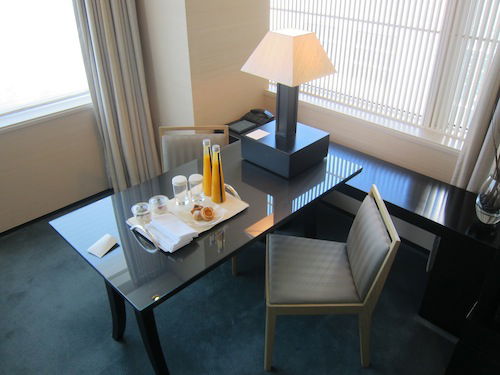 Desk
The room featured amazing views of Tokyo, including Mount Fuji in the distance.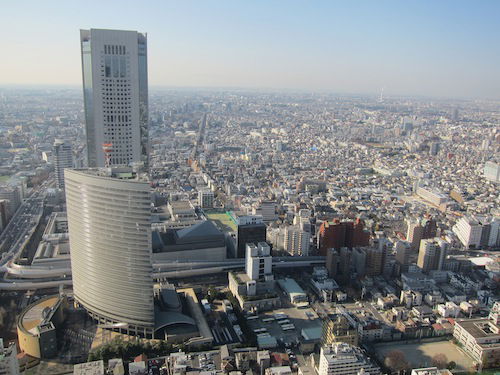 View from room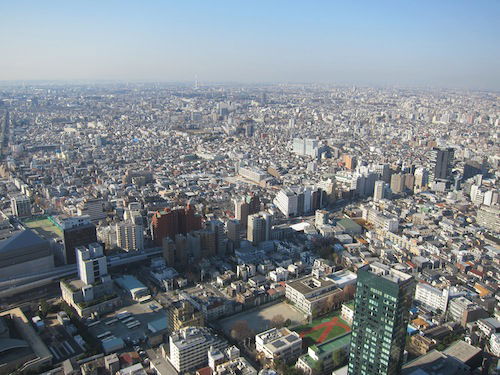 View from room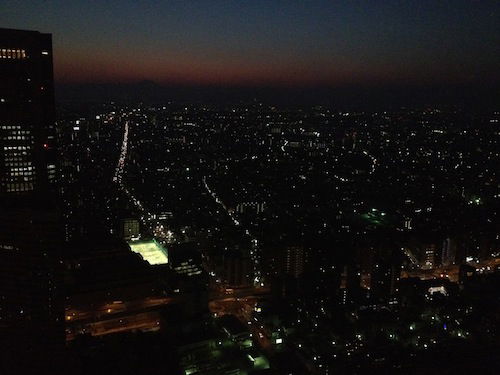 View from room at night
The bathroom was also large, featuring a tub, shower, sink, and high tech toilet with more buttons than an Airbus 380 cockpit.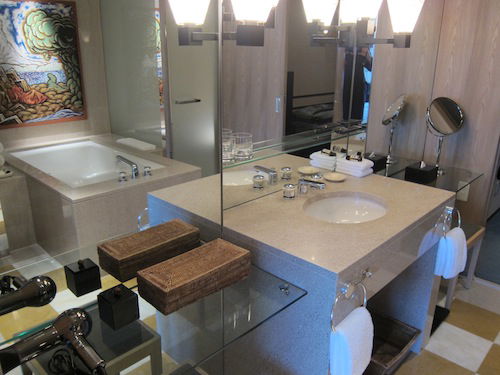 Bathroom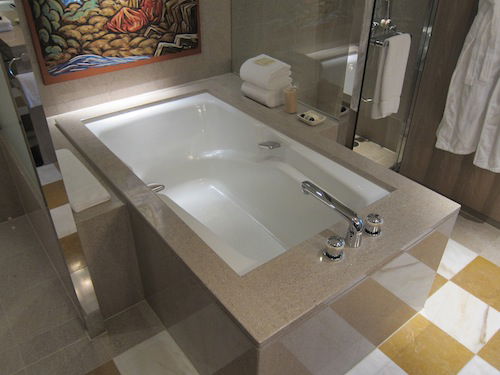 Tub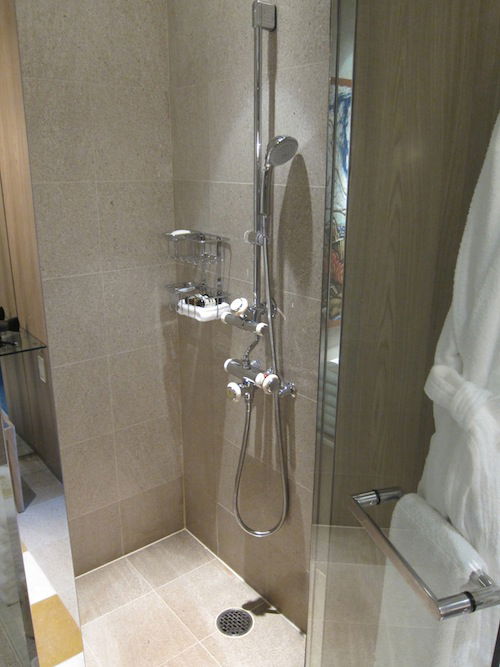 Shower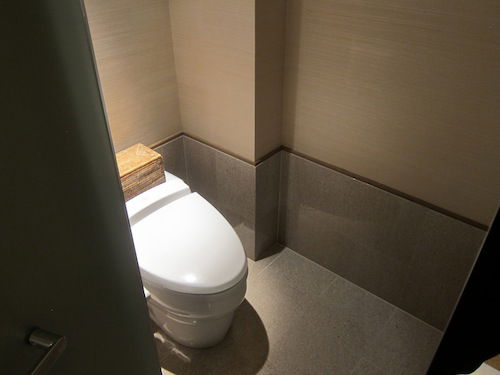 Toilet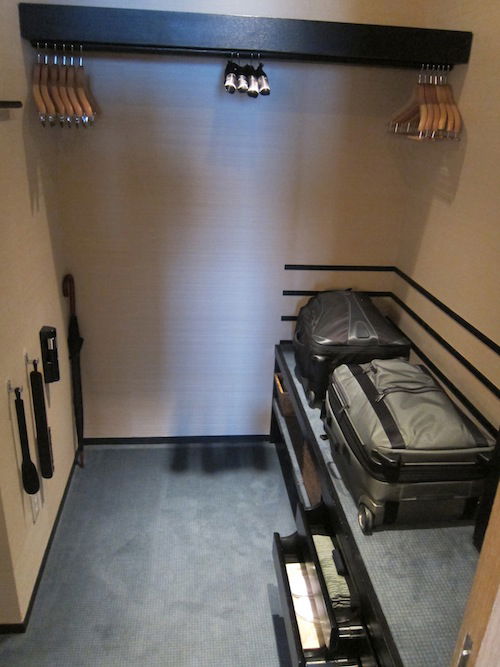 Closet
While the room wasn't quite as modern as some other Park Hyatts (like the Park Hyatt Seoul), I thought it was tastefully decorated and huge by Japanese standards.
The agent quickly processed our check-in, explained the amenities of the hotel and Diamond benefits (free breakfast, free internet, complimentary access to the spa, etc.).
But what impressed me most, as I wrote about here, is the fact that there was a continental breakfast on the desk waiting for us, consisting of mango juice, pastries, and muesli. The agent said "we knew you had a long flight from Frankfurt, so figured you might enjoy a light breakfast." It's entirely minor, but this attention to detail is what separates a good hotel from a great hotel. So huge kudos to the hotel for this.

Continental breakfast
As I mentioned earlier, as a Diamond member we received complimentary breakfast in Girandole, the hotel's French restaurant, which is served daily from 7AM to 11AM.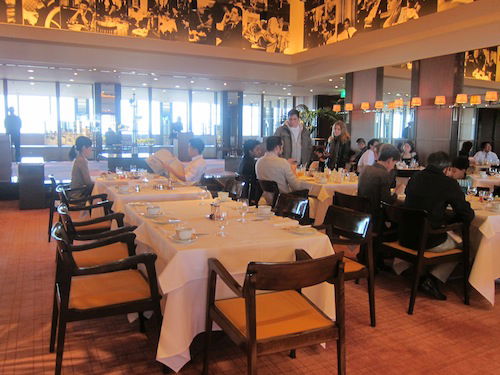 Restaurant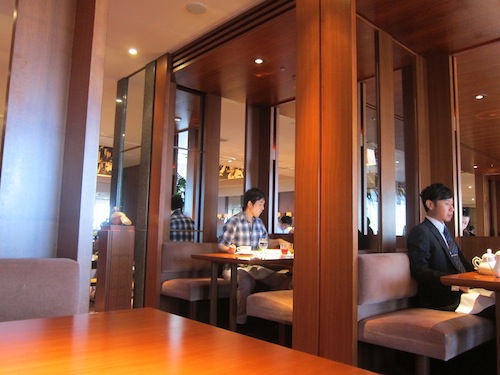 Restaurant
We had the buffet for free, along with eggs however we'd like them. The buffet itself wasn't all that extensive, certainly not like the Le Meridien Bangkok, but it was still good. Then again, I don't necessarily expect an outrageously huge buffet in a luxury Japanese hotel, but rather a smaller and high quality buffet, which it certainly was.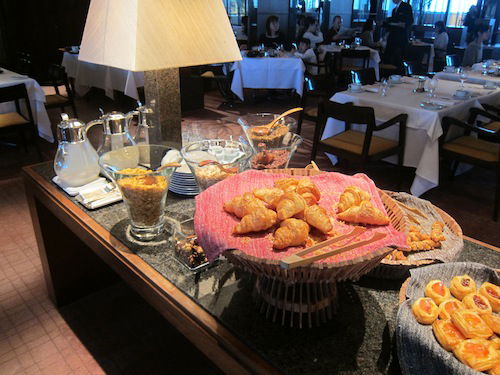 Buffet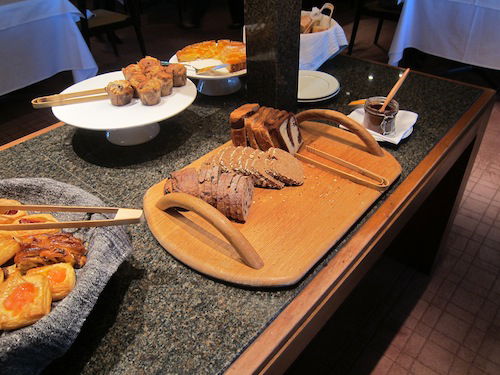 Buffet

Buffet
The most impressive part of the dining experience was when a waiter that I hadn't previously interacted with brought me my omelet and addressed me by name. I've never had my waiter address me by name, let alone one I hadn't interacted with. Amazing.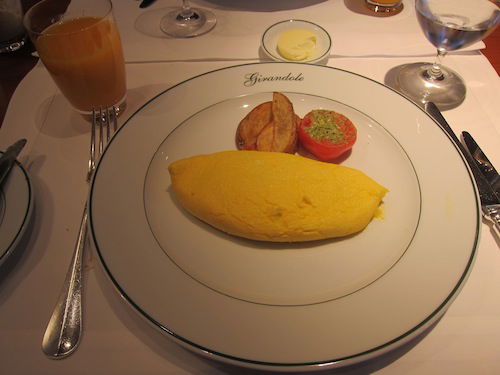 Omelet
As a Diamond member you can also have room service breakfast instead, which we had the second morning. We had to leave the hotel at 6:30AM to catch our flight and the restaurant wasn't open yet, so we ordered room service for 5:30AM. Sure enough at exactly 5:30AM there was a knock on our door. The quality of the food was excellent.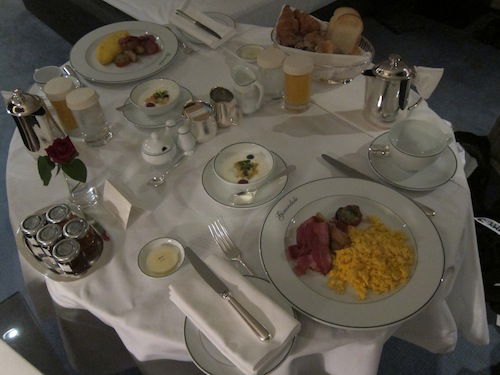 Room service breakfast
The coolest part of the hotel has to be the pool and gym, though, located on the 47th floor. Not only did they boast fantastic views, but the service was more attentive than in first class on most airlines.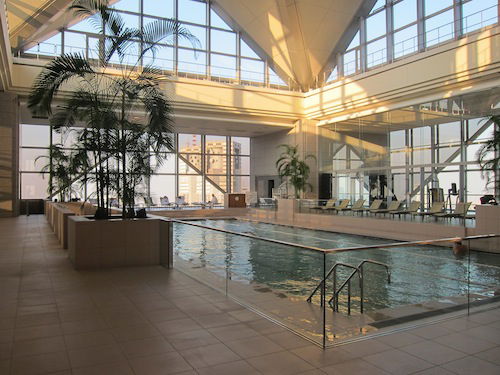 Pool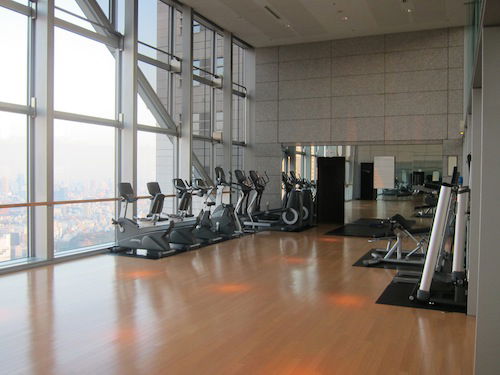 Gym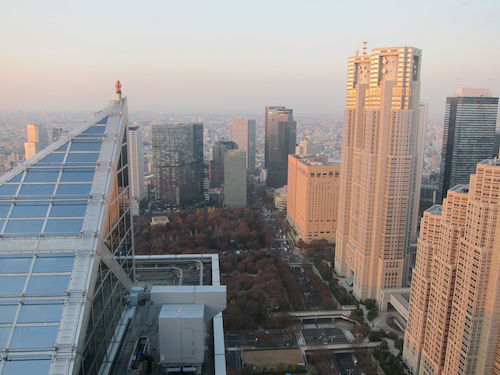 View from pool
As a Diamond member I also had complimentary access to the spa, including the pretty impressive whirlpools they have. It really is a nice facility, though it's worth noting that nudity is required. I'm used to the option, but it's the first I've been told word-for-word "please take your clothes off." Hopefully I didn't run into any of you guys there!
The first night we were tired pretty early so went to dinner at Girandole, the same place breakfast was served. We should have probably gone to the iconic New York Grill, but I didn't feel like dropping $300USD+ on a dinner when I was dead tired. Then again, dropping $150USD+ on dinner isn't much better, though it is Tokyo we're talking about, so…
The service in the restaurant was hilariously Japanese. They followed the same procedure every time they served anything. Even if it was just a fork, they would place it on the tray, place the tray on the serving station (sliding it on there as if it somehow "latches"), and then walk the item over to our table. So inefficient, yet so consistent.
My Diet Coke with lime cost a mere $12USD, so you can bet I enjoyed every last sip of it (no free refills, after all).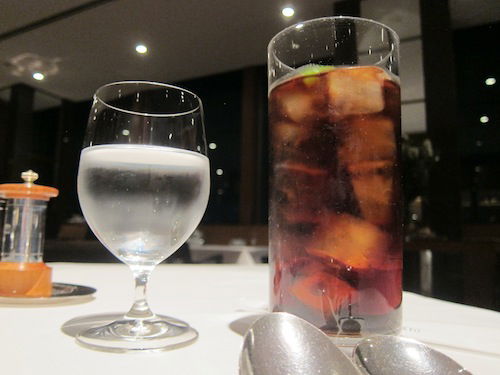 The meal came with bread, which, given the cost of food, was a blessing (and they even had free refills). 😉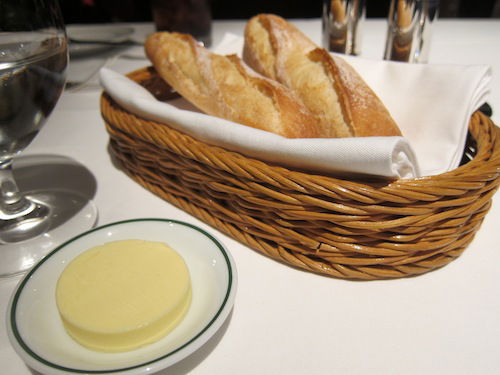 Bread
As a starter I had the soup of the day, which was a corn chowder.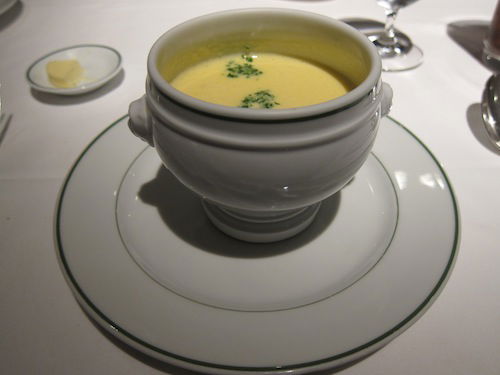 For the main course I had the tagliatelle bolognese, which was fairly tasty.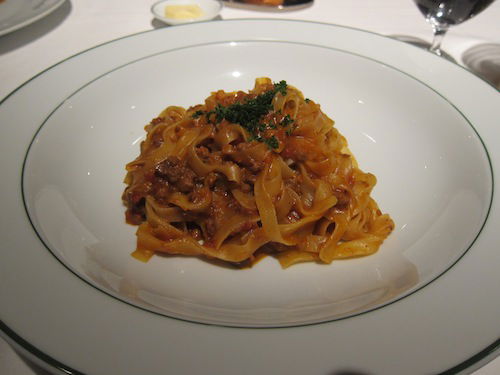 My main
My friend had the lamb chop, which he enjoyed as well.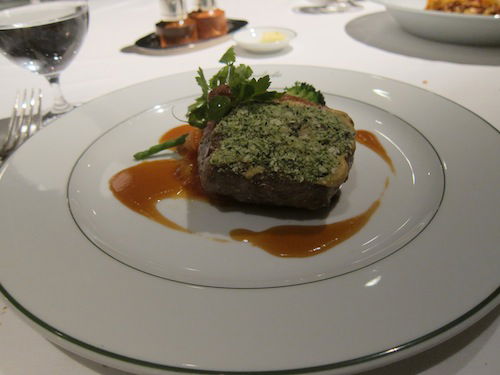 Friend's main
For dessert we shared creme brulee, which was delicious.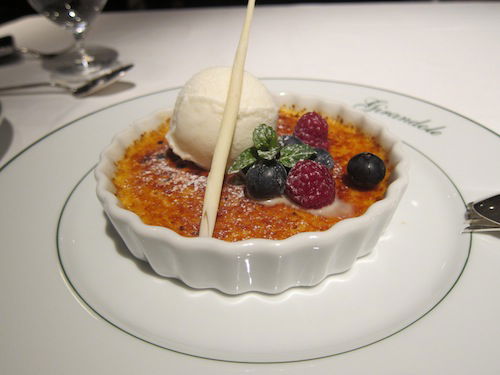 Dessert
Anyway, I have nothing but positive things to say about this hotel. While the facilities are very nice, it's the service that sets this place apart. I don't think I've ever received such personalized and sincere service at any hotel anywhere. The next time I'm in Tokyo I'll return to the Park Hyatt without thinking twice.
One thing to keep in mind is that while a standard room is 22,000 points per night, a suite is only 33,000 points per night. While it might not be needed given how big the Park Deluxe rooms are, it would be pretty cool, and at only a 50% premium is a good value in my book. The only restriction is that you can only redeem for suites for a minimum of three nights.