I seem to come up with my best ideas in my dreams, and last night was no different. I consider myself to be a pretty motivated person. I mean, I work out like at least twice a year, and my SAT score was higher than the maximum temperature my oven goes. Along the same lines, I think I've finally figured out my goal in life — to become the first permanent resident of the Lufthansa First Class Terminal.
You see, I love Germany, I love Lufthansa, and I especially love the Lufthansa First Class Terminal. For those of you not familiar with the First Class Terminal, as the name suggests, it's a separate terminal for first class passengers in Frankfurt. It's a completely different experience than what any other airline offers, since a minute after entering the terminal you're already sipping a drink or having lunch and just waiting for your personal assistant to get you for boarding. Then you're driven to your plane in a Porsche or Mercedes. It's a pretty nifty place that every frequent flyer should experience at least once.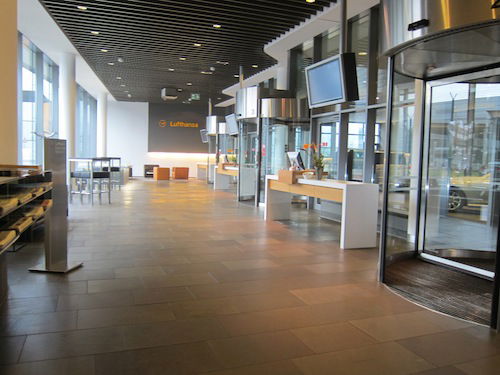 This brings me back to my grand scheme. You see, being self employed, I can work from anywhere. Some days I'll work from Starbucks, some days I'll work from Panera, some days I'll work from my "office," and some days I'll work from bed (as I've been doing for the past week or so). In my opinion, the First Class Terminal makes a better office than any of those… well, maybe with the exception of my W Hotels bed.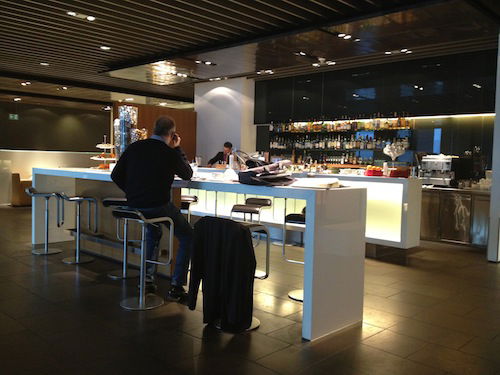 So the way to get into the First Class Terminal is either to be a Lufthansa first class passenger or to be one of their HON Circle members, their super-dooper top tier elite status level. To earn it you have to accrue 600,000 elite qualifying miles within two consecutive years. So that breaks down to 300,000 miles per year, and if flown in discounted business class, it's only 150,000 miles per year (because you earn 200% of base miles for paying business class). While it's not cheap, it should be possible to fly 150,000 mile in paid first class for under $20,000, meaning it's a total investment of $40,000.
Once I'm a HON Circle member I'd book a Frankfurt to Munich roundtrip ticket every day. I'd book Frankfurt to Munich at around 3PM, so that I can work most of the day in the First Class Terminal and have breakfast and lunch, and then the last flight of the night from Munich to Frankfurt, so that I can have dinner there and keep working. Then when I get back to Frankfurt I'd be roaming the streets till the First Class Terminal opens again at the crack of dawn.
So for about $120 a day I'd get breakfast, lunch, dinner, unlimited rubber ducks, and an office. Hmmm, I wonder if they'd kick me out eventually?
On second thought, the idea doesn't sound quite as good when I put it down in writing…